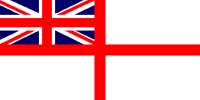 For Posterity's Sake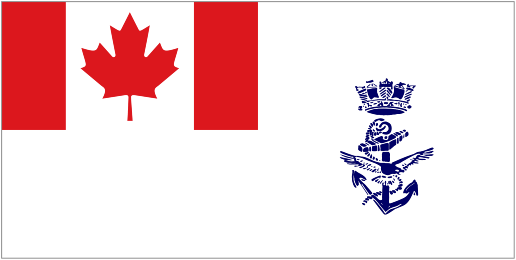 A Royal Canadian Navy Historical Project
HMCS BONAVENTURE
Majestic Class Aircraft Carrier
Battle honours: Lowestoff 1665, Four days Battle 1666, Orfordness 1666, Sole bay 1672 Schooneveld 1673, Texel 1673, Barfleur 1892, Malta Convoys 1941
Built by Harland & Wolff Ltd., Belfast, Ireland, she was originally laid down as HMS POWERFUL. Construction on her had been suspended in 1946, but was restarted on 15 Jul 1952 and she was renamed HMCS BONAVENTURE after the bird sanctuary in the Gulf of St. Lawrence. Work on this ship had stopped three months after her launching in Feb 1945, with the result that when construction resumed in 1952, improvements could be built into her. The most notable of these was the angled flight deck, which provided a longer landing run without sacrificing forward parking space, and permitted the removal of the unpopular crash barrier. Also noteworthy were a steam catapult and a mirror landing sight, the latter going far toward eliminating human error in landing.
"Bonnie" was commissioned at Belfast on 17 Jan 1957, and arrived at Halifax on 26 Jun 1957, carrying on deck an experimental hydrofoil craft that was to serve in the development of HMCS BRAS D'OR. Unlike her predecessors, BONAVENTURE had Banshee jet fighters and Tracker A/S aircraft as her complement. Like them, she enjoyed a busy career of flying training and participating in A/S and tactical exercises with ships of other NATO nations.
In Dec 1959, during a 6-week deployment that included a NATO Exercise, HMCS BONAVENTURE, in company with HMCS ALGONQUIN, HMCS IROQUOIS, HMCS SIOUX and, HMCS ATHABASKAN encounter a major storm that battered the squadron. On their return, one day out of Halifax, a tracker crashed into the sea shortly after take-off with a loss of all 4 crew.
On 11 Jun 1963, a Tracker from 880 Squadron, while performing operational training several miles from the aircraft carrier, inadvertently flew too low allowing the port wingtip to strike the ocean below. The aircraft immediately and violently cartwheeled over the surface of the water. The co-pilot managed to escape through the shattered cockpit side window and one of the crewmen exited using his overhead hatch. Although SIKORSKY 55877 quickly recovered the two survivors from the water there was no trace of the remaining two crew members. A search continued throughout the morning but was unsuccessful.
In the summer of 1963, while exercising in the North Atlantic, HMCS BONAVENTURE was conducting a RAS with HMCS ATHABASKAN 219. During the RAS, the two ships collided. The BONAVENTURE, which suffered minor damage, proceeded to Invergordon, Scotland for repairs, while the ATHABASKAN, more seriously damaged, proceeded to the closest port, Belfast, Northern Ireland, for temporary repairs.
On 08 Aug 1963, during flash-up in preparation for sailing, HMCS BONAVENTURE suffered an explosion which damaged the funnel uptakes and the top of one of the boilers resulting in 6-weeks repairs. The following is from "The Bonnie" by J. Allan Snowie. Quoted by Captain R.W. Timbrell. Pages 165 &166 - In flashing up the boilers in preparation for sailing, the engineering staff, unfortunately, had allowed sufficient gases to get up the uptakes towards the funnel, and they failed to carry out the procedures to clear it. An explosion took place and a fair amount of damage was done. It was all contained within the uptakes, but we were delayed sailing. Fortunately, no one was hurt in the engine-room accident, but extensive damage had been done to the top of the boilers and the funnel uptakes. Repair work kept BONAVENTURE out of action for some six weeks and necessitated the withdrawal from Exercise "Unison" in United Kingdom waters."
In Oct 1963, BONAVENTURE, ALGONQUIN, CAYUGA, MICMAC and SASKATCHEWAN took part in a NATO exercise in which all participating ships were battered by a severe North Atlantic storm.
What was expected to be her mid-life-refit, carried out from 1966 to 1967, took 16 months and cost over 11 million.
On 01 Dec 1967, while operating in the North Atlantic, Sea King 4002 off HMCS BONAVENTURE, crashed into the Atlantic. While the two pilots were ejected on impact and survived, 2 air crew died.
On 03 Dec 1969, during the ship's decommissioning cruise, the aviation fuel tanks (AVGAS) on HMCS BONAVENTURE were required to be emptied and cleaned. Tragically, one fuel tank did not vent properly, and the first two sailors who entered the fuel tank were overcome by deadly fumes. A second pair of sailors lost their lives during the rescue attempt.
Only 3 years after her mid-life refit, she was incomprehensibly paid off on 01 July 1970, and sold for scrap.
---
---
Photos and Documents Ship's company photos The Ship's Bell Welcome Aboard HMCS BONAVENTURE
Order of Ceremony for the Naming and Commissioning of HMCS BONAVENTURE Routine Orders: 25 Oct 1969 and 26 Oct 1969
Carrier Air Traffic Control Procedures - HMCS BONAVENTURE Crash of Sea King Helicopter CHSS-12402 HMCS BONAVENTURE - A brief history
---
Additional Links: Bonnie's Storm The Invisible Giant - The BONAVENTURE HMCS BONAVENTURE (Youtube video)
---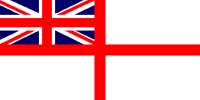 In memory of those who made the ultimate sacrifice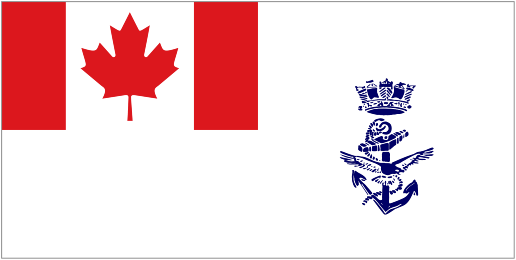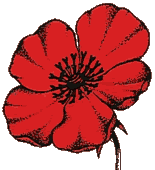 Lest We Forget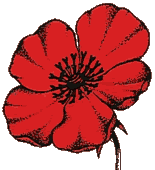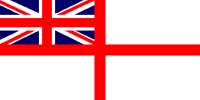 In memory of those who have crossed the bar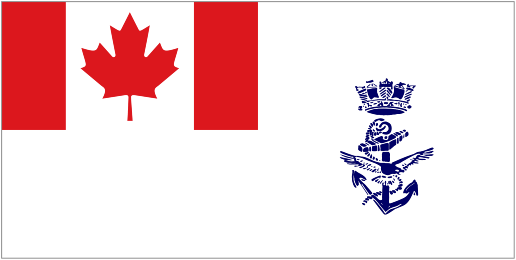 They shall not be forgotten
A
Ba-Bl
Bo-Bz
C
D
E
F
G
Ha-He
Hi-Hz
I-J
K
L
Ma
Mc-Mi
Mo-Mu
N
O
P
Q-R
S
T
U-V
W-X
Y-Z
Former Crew Members
Adamthwaite, Dave V., Slt, BWK, Jun 1967 - Aug 1967 (Attach posted from HMCS Restigouche)

Bakody, David, ER, RCN / C.A.F.

Banfield, Dave, Naval Air, RCN / C.A.F.

Barritt, Frank

Bernier, Jean-Claude - Dec 1964 - Jan 1966

Bunn, Brian (Chuck) (Shotgun), Naval Air, RCN / C.A.F.

Cantlie, James Stephen Temple, Lt, RCN - 1963

Devenney, Thomas G., C2ER, RCN

Foster, Robert, C.E.R.A. - 1970

Freeman, Byron, ABRT3 / P2LT3, RCN - 25 Mar 1959 - 03 Feb 1963

Lake, Barry, LT

Haigh, George, LS, Cook - 1968

Henry, Ronald, Cook - 1968-1969

Houston, Richard (Shorty)

King, Ken - 23 Dec 1962 - 17 Feb 1963

Kloosterman, Jim

Lapierre, Brian, ET, RCN / C.A.F.

Lapointe, Claude - 1959

Latcham, Garry J.

Malott, Fred

Masterson, Gerry (Irish) - 1959

Macdonald, John Robert, LS, Electrician - Jul 1956-1958 (pre-commissioning crew / commissioning crew)

McDougall, Keith, ABEM2, Sep 1963 - May 1966 / LSEM2, Oct 1967 - Jul 1970

McGillivray, Dennis, RP, 42375-H, RCN - Oct 1958 - Nov 1960

McGuire, John

McLean, Bud

Miller, William (Dusty), ABER - May 1967 - Dec 1969

O'Brien, Larry

Olive, Mike, LS, Air Bos',n, 581 Safety Systems, RCN

Pearce, Larry, ET

Penny, Harold, LS, Cook - 1968

Price, Tom, Stoker

Reaume, Wayne, 27146-H

Rodgers, Stu

Shuckburgh, Trevor Cole, Cdr, RCN, XO 1966-1968

Sweeny, Earl, Cook - 1969

Tang, John

Thornton, Garry - 1957-1959

Tofflemire, Bob, RP

Vowels, Gerry

Watkin, Murray, MA, 38440-H -1960 - 1961

Westlake, Jimmy, LS, Cook - 1968

Wheeler, Paul, Cook - 1969

Woodward, Robert Leonard
Photos and Documents
HMCS BONAVENTURE - location unknown

From the collection of Robert Norris

Everything is Here

Newspaper article on storeroom with equipment and supplied to be loaded on HMCS BONAVENTURE before commissioning in Belfast, Ireland

The Halifax Mail-Star 11 Aug 1956

Researched by / Courtesy of George Newbury

Sailors in photo: Lt (S) Young, of Halifax; PO Angus McLeod, of Port Arthur, ON; and AB Bill Smith of Toronto, ON.

Battle Board for HMCS BONAVENTURE

Shearwater Aviation Museum

Courtesy of John Knudsen

HMCS BONAVENTURE's bell, Shearwater Aviation Museum

Courtesy of John Knudsen

"I think the bonnie was coming to slackers in this pic from Belfast in 1957. Note the newest car there is a 57 chev."

Courtesy of John P. Mcguire

HMCS BONAVENTURE celebrating the RCN's 50th Anniversary

Courtesy of Dennis McGilivray

DND/RCN photo

HMCS BONAVENTURE circa 1958-60

Courtesy of Dennis McGillivray

DND/RCN photo

HMCS BONAVENTURE RASing with unknown USN ship

Courtesy of Dennis McGillivray

Lt Herb Addison on HMCS Bonavetnure circa 1958-1959

From the collection of Herb Addison

Courtesy of Time Addison

Photos on HMCS BONAVENTURE

(1) Pedro on the port side of HMCS BONAVENTURE (2) Land on - "Hopefully" - 1960 (3) Launch Time - 1960 (4) Flight deck ops - 1960 (5) Bill McMullen - 1960 (6) unknown sailor by helo on HMCS BONAVENTURE - 1963 (7) possibly the hangar deck of HMCS BONAVENTURE

From the collection of William McQueen

Courtesy of Robin McQueen

Article from the Trident magazine on "Angel" also known as "Pedro"

(bottom) photo from the above article - Front (L-R) Ab William McMullen, LS David Harding, PO Joseph Carver, AB Sherwood McQueen, AB Noel Black // Back (L-R) AB Malcolm Marshall, Slt Wallace Morris, Lt Robin Watt, AB Edward Olliffe

Sunday Divisions on HMCS BONAVENTURE circa 1961

"Capt. Fred Frewer inspecting Engineering Division I was an OSEM at time. LSER Danny MacDonld is the sailor that Capt. Frewer is speaking with."

Courtesy of David Bakody

Carrier Group - Jun 1961

Top to bottom - USS The Sullivans 537, USS Jonas Ingram 938, HMCS BONAVENTURE, USS Essex, HMCS Athabaskan 219

Courtesy of Eric Ruff

From Al Snowie's "The Bonnie" page 138 - Bonnie, Sioux and AthaB (Plane guard) joined Essex and 5 USN destroyers in June 1961 for an ASWEX against 2 USN submarines. Bonnie's 12 Trackers flew as many hours as Essex's 36 Trackers!

Newspaper Article on HMCS BONAVENTURE (and the whole Atlantic Fleet of the RCN) taking part in the Cuban Missile Crisis

Courtesy of Byron Freeman

HMCS BONAVENTURE at NAD - circa 1961-63

Courtesy of Claus Mathes

Collision between HMCS Athabaskan 219 and HMCS BONAVENTURE

In midsummer 1962 when ships of the Destroyer Escort Squadrons were being re-assigned, HMCS Athabaskan proceeded to Marine Industries Ltd. at Sorel Quebec. There she would undergo a major refit which was completed by midsummer 1963, but her radar system was not. Athabaskan was one of only two ships with this type Radar System, (Cayuga was the other) and any repairs had to be carried out at Portsmouth England. Following her work-ups, Athabaskan was assigned as "plane guard' for the aircraft carrier HMCS BONAVENTURE, exercising in the North Atlantic. From there, Athabaskan was to proceed to Portsmouth England for radar refitting. During a refueling operation in mid Atlantic, the two ships struck each other with the Athabaskan receiving serious damage.

Following the collision, HMCS BONAVENTURE proceeded to Invergordon, Scotland to the former WW II Royal Naval Base and ship refueling facility. While damage to the Carrier's Hull was minimal, her fuel supply was below the accepted permissible level. Invergordon, Scotland was the nearest docking facility capable of docking an air craft carrier. HMCS Athabaskan received considerably more damage to her super structure and commutation aerials than the "Bonnie". Without the required fuel she was to receive from the Carrier, Athabaskan had to make way to the nearest port which could facilitate her requirements. This port was the shipyards of Hartland and Wolff in Belfast - Northern Ireland. Having received temporary repairs, HMCS Athabaskan proceeded on her mission which was the overhaul of her radar system at Portsmouth England. [A service not available in Canada] Permanent repairs necessitated by the collision with HMCS BONAVENTURE at sea, would now be carried out at Portsmouth.

(1) Jackstay between Athabaskan and BONAVENTURE

(2) Athabaskan receives fueling line from BONAVENTURE

(3) Moments after the collision. Fuel line severed on both end. The haze in the photo is black smoke from Athabaskan's funnels

(4) Athabaskan pulling away from BONAVENTURE. Haze caused by funnel smoke from Athabaskan

Follow Up on collision with HMCS BONAVENTURE

The following account of what happened has been taken from a book by J Alan Snowie published in 1967. This account has now been included in an Internet history of Aircraft Carriers which formally served with the Royal Canadian Navy. It would appear that the information contained there - in, was based on hearsay and the memories of others not acquainted with the facts. A close friend of yours truly [# 49753H] who also served with HMCS Cabot, was serving onboard HMCS BONAVENTURE at the time of the incident, and is one of the sailors seen standing on the deck of the BONAVENTURE in the photos.

Click here to read the excerpt referenced by Bud

Courtesy of Bud Rose, HMCS Athabaskan 219

Ted Gibbons, John Thompson, AB Wilton and Larry Washbrook pose for a photo after Exercise Sharpsquall during which, on Oct 15, 1962, they made the 11,000th landing on BONAVENTURE.

From the collection of Ted Gibbons

Courtesy of Charles (Chuck) O'Neill

Life on Aircraft Carrier Is Like Living in Small Town With Big Airport

From the Belleville Intelligencer, 27 Nov 1963

Sailors listed in the photo: AB Doug Harvey of Ottawa; AB Les Fraize of St. John's; AB Wayne Sarrel of Hamilton; AB Sal Sarino of Toronto; and AB Wayne Harmer of Niagara Falls.

Source: Belleville Public Library microfilm collection

Researched by / © 2019 John Lyons

BONAVENTURE Adventure

From the Belleville Intelligencer, 28 Nov 1963

Source: Belleville Public Library microfilm collection

Researched by / © 2015 John Lyons

Life on the BONAVENTURE

From the Belleville Intelligencer, 29 Nov 1963

Source: Belleville Public Library microfilm collection

Researched by / © 2019 John Lyons

BONAVENTURE Adventure

NATO's War Languages Are English and French

From the Belleville Intelligencer, 29 Nov 1963

Source: Belleville Public Library microfilm collection

Researched by / © 2015 John Lyons

Article on Seaman Stan Parsons who survived being throw by a wave on HMCS BONAVENTURE

Halifax Mail-Star 24 Jan 1964

Source: Facebook page - Friends of BONAVENTURE

HMCS Provider conducting a RAS with HMCS BONAVENTURE and HMCS Cap de la Madeleine

Source: CROWSNEST Magazine, Vol 17, No.3&4, March/April 1965

UNTDs take the aircraft elevator down to the hangar deck during a tour of the Bonnie - summer 1965

From the collection of Gary Medford

Courtesy of Gary Medford

HMCS BONAVENTURE, Halifax, summer 1965 - Royal Navy Amphion class submarine in the foreground

From the collection of Gary Medford

Courtesy of Gary Medford

Ship's company of HMCS BONAVENTURE fallen in for the lowering White Ensign for the final time on 15 Feb 1965 in San Juan harbor.

Courtesy of Kirk MacDonald

HMCS BONAVENTURE leading the Atlantic Fleet into Halifax after a deployment - date unknown

Courtesy of John Gabel

Crossing the Line ceremony on HMCS BONAVENTURE 1966

Courtesy of Keith McDougall

BONAVENTURE Arrives At Rio de Janeiro

Halifax Mail Star, Tue., 08 Feb 1966 pg 26

Researched by George Newbury

HMCS BONAVENTURE in a storm - 1967

Courtesy of John Hawley

Article from the Sentinel magazine on HMCS BONAVENTURE's 1967 refit

HMCS BONAVENTURE - Maple Spring 1968. Photo taken from HMCS Gatineau

Courtesy of Ron MacDonald

Fourth Bedford Wolf Cub Pack Visits HMCS Bonaventure - LS Samuel Wiscombe gives tour of Bonaventure to Anthony Bremner (son of LS Reginald Bremner of HMCS Bonaventure) and Timothy Vondette (son of Cdr H. Vondette, CO of HMCS Bonaventure)

From the collection of PO2 Samuel Wiscombe

LS.RP Wiscombe (left) on HMCS Bonaventure

From the collection of PO2 Samuel Wiscombe

AA-gun on HMCS BONAVENTURE - 1969

Courtesy of Jean-Marie Marion

HMCS BONAVENTURE alongside Halifax - 1969

Courtesy of Jean-Marie Marion

HMCS BONAVENTURE, Maple Spring 1970

Photos taken from HMCS Annapolis by Jean Viau, NavSig

Launching a Tracker - HMCS BONAVENTURE

Courtesy of Jack Soble

Photos on/of HMCS BONAVENTURE

| | | | | | | |
| --- | --- | --- | --- | --- | --- | --- |
| photo 1 | photo 2 | photo 3 | photo 4 | photo 5 | photo 6 | photo 7 |
| photo 8 | photo 9 | photo 10 | photo 11 | photo 12 | photo 13 | |

(1) Helo landing on HMCS BONAVENTURE (2) Launching a Tracker (3) Recovering a helo (4) HMCS BONAVENTURE at New Orleans (5 & 6) Crash on Deck (7) One of Bonnie's Helo's circa 1967 /1968 (8) "Kootenay's Fallen" - The bodies of those who died in the Kootenay Explosion are being placed in a Helicopter to be taken ashore from HMCS BONAVENTURE (9 & 10) Landing Tracker 591 (11) Landing Tracker 590 (12) HMCS BONAVENTURE in drydock (13) Trackers on the deck of HMCS BONAVENTURE

Courtesy of Jack Soble

Photos on and of HMCS BONAVENTURE

(1 & 2) Launching a tracker off HMCS BONAVENTURE (3) Crossing the Line ceremony (4) Planes secured on deck of HMCS BONAVENTURE in rough seas (5) Hockey game (6) Trackers on deck (7) Bud McLean, John Mcguire, Larry O'Brien and John Tang (8 - 10) 3 photos of a Tracker launch on HMCS BONAVENTURE. Unbelievably, the Tracker was not lost and managed to get airborne (11) Preparing to launch on HMCS BONAVENTURE (12) HMCS BONAVENTURE (13) HMCS BONAVENTURE

Courtesy of John P. McGuire

"Working the flight deck on the Bonnie"

Courtesy of John Knudsen

Visit to 2 Mess on BONAVENTURE by "the pig of the port"

Courtesy of John Knudsen

HMCS BONAVENTURE - 1962

Courtesy of Art Moore

Stu Rodgers on HMCS BONAVENTURE

Courtesy of Kim Rodgers-Risi

Navy Cap - This is a sailor's Cap identical to the one I wore during my service in the Royal Canadian Navy in the mid. to late 1960's. During a portion of this time, I served on the aircraft carrier HMCS BONAVENTURE.

Credit: Photo by John Gorman, Halifax, N.S. a former Naval Airman who served at HMCS Shearwater and on HMCS BONAVENTURE during the mid to late 1960's.

Christmas dinner on HMCS BONAVENTURE circa 1968

(L-R) LS George Haigh, LS Jimmy Westlake, LS Bob O'Hara , LS Harold Penny

Courtesy of Ronald Henry

How the Bonnie cooks relaxed after long days at sea - on the beach in Trinidad (I think) 1969. Paul Wheeler, Shaky Eddy, myself (Ronald Henry) and Earl Sweeny (first army cook to go to sea). I see we are all having a wet or two: proud diplomats we are.

Courtesy of Ronald Henry

LSEM2 Keith McDougall during the final shutdown of the BONAVENTURE

Courtesy of Keith McDougall

Newspaper article on HMCS BONAVENTURE coming out of refit

Courtesy of Mike Reynolds

Photos on and of HMCS BONAVENTURE

(1-4) Flight deck operations on HMCS BONAVENTURE circa 1966 (5) HMCS BONAVENTURE post 1966-67 refit (6) Divisions on the flight deck of HMCS BONAVENTURE - circa 1966 (7) HMCS BONAVENTURE with HMCS Skeena 207 astern - circa 1966

From the collection of Eugene Miller

Courtesy of Rene Miller

(1) Tracker landing on the flight deck of HMCS BONAVENTURE -1967 (2) A Tracker taking off from HMCS BONAVENTURE - 1967 (3) A Huey and Sea King helicopter landing on the flight deck of HMCS BONAVENTURE - 1967 (4) Sea King helicopters on the flight deck of HMCS BONAVENTURE - 1967 (5) A Tracker being lowered on the elevator on HMCS BONAVENTURE - 1967 (6) Sea King 4002 on the flight deck of HMCS BONAVENTURE not long before she crashed into the Atlantic resulting in the loss of two air crew personnel

Courtesy of Brian Lapierre

© Brian Lapierre 1967

Routine Orders from HMCS BONAVENTURE for 23 Sep 1968

Courtesy of David Pattison

HMCS BONAVENTURE Arctic Circle Crossing the Line Certificate for Francis Dowdall - 21 Sep 1968

Courtesy of Francis Dowdall

HMCS BONAVENTURE undergoing inclination trials

Courtesy of the CFB Esquimalt Naval and Military Museum

HMCS BONAVENTURE 1966

Photo taken from HMCS Ottawa 229

Courtesy of / Photographer: Raymond Cumby

OM's Course nineteen…

I'm thinking back to fifty-nine, Observer's Mates nineteen.

I hoped to wear those wings so fine, those wings you need not preen.

At any cost, with fingers crossed, I hoped to make the grade.

There's something new to learn about, and flight pay; rightly paid.

A bunch of men from different trades, were gathered in the cinema,

And what's in store, would be no bore; but rather, an enigma.

So while we wait, contemplate our fate, we're looking at the screen,

at Yankee planes that crash in flames, some faces turned quite-green.

I'm thinking it's their likely ploy, for separating man from boy.

Some they'd lose, and some they'll choose; those that they would employ.

As luck would have it, from force of habit, I answered honestly.

I hoped I'd passed, be accepted fast, to that great fraternity.

It seems I did, found myself amid, a class with eleven others,

My life it changed, was rearranged, when i joined that "Band of Brothers."

I spout no guff, the course was tough, 'twas not an easy road,

for me; when I found; I had to pound, that bloody Morse's code.

I persevered, and even cheered, with those wings on my left cuff,

wore them with a pride I couldn't hide, eventually sure enough,

at eight-eighty fixed wing, I did my thing, and then to " H.S. fifty"

When I got my hand in, I got to land on, those bouncing seaborne aeries.

Author: John Thompson

Courtesy of Gerald Sullivan

Vice Admiral J.C. O'Brien inspecting Guard on HMCS BONAVENTURE

DND / RCN photo - Negative # BV-69-405

From the collection of Robert Bramwell

Courtesy of Brian Lapierre

(1-2) Article on Bonnie Crossing the Arctic Circle. Pers in both articles: Lt Bingham, 1st Queen's Own Rifles of Canada (being initiated); Trusty Seals: AB R. Bramwell, AB Ouelette, and LS S. Wiscombe (3) Original photo used in the articles (4) Another initiate from the Queen's Own (name unknown)

From the collection of Robert Bramwell

Courtesy of Brian Lapierre

Sea King on the flight deck of HMCS BONAVENTURE - 1970

Photo taken from HMCS Skeena 207

Courtesy of / © John Hawley 1970

HMCS BONAVENTURE and HMCS Fraser 233

Note that Fraser does not yet have her distinctive TACAN mast

Farewell is bid to the Bonnie as she pulls away from the jetty bound for Cyprus

Courtesy of Tom Price

HMCS BONAVENTURE leaving for Cyprus. Armament laid out in from of aircraft

Courtesy of Tom Price

HMCS BONAVENTURE anchored off Cyprus

"We were in Cyprus anchored off and only had a few hours ashore split in two watches as the crew unloaded all the army gear .... the boys topped up big time and many could not climb back up the scramble nets so the Master at Arms ordered the cargo net lowered to the barge. That is a P2VS you see in the net I once knew his name but it has long been forgotten ..... those were days"

Courtesy of David Bakody

Flight deck of HMCS BONAVENTURE

This was the flight deck of the BONAVENTURE on way to Cyprus. I worked arrestor gear so it was not too bad of a trip. We even had a few Army stowaways who just wanted out of C.F.B Gagetown - they were found hiding in trucks, very seasick, and hungry.

Courtesy of Tom Price

Helo operations on HMCS BONAVENTURE. Front helo being refueled

Courtesy of Tom Price

US Navy jet on HMCS BONAVENTURE

Courtesy of Tim Price

USN jet ready for launching

Loaded with weapons, bridle gear hooked up for shot of deck, destroyer in back ground as plane guard, one of the few times ever had jet on deck

Courtesy of Tom Price

Surg-Lt James Fraser, RCN - HMCS BONAVENTURE

Courtesy of Alison Fraser

Helo rescues the pilot from a Tracker the ditched near the BONAVENTURE

From the collection of the late LCdr Larry Zbitnew, RCN

Courtesy of Dennis Cardy

Two unknown sailors on HMCS BONAVENTURE

Courtesy of Brian Lapierre

EA Donald Hunter on HMCS BONAVENTURE

From the collection of Donald Hunter

Courtesy of Jean Haverkate

HMCS BONAVENTURE - date unknown

Courtesy of Jim Brannen

HMCS BONAVENTURE, Halifax, Apr 1970

Courtesy of Richard Larcheveque

HMCS BONAVENTURE flies her decommissioning pennant as she passes under the Angus L MacDonald Bridge in Halifax harbour.

DND Photo. Courtesy Moe Beere.

HMCS BONAVENTURE flying her paying-off pennant

Courtesy of David Pattison

HMCS BONAVENTURE CVL 22 Paying-Off Ceremony booklet

Courtesy of David Pattison

HMCS BONAVENTURE's Final Sail past - 1970

Photos taken from HMCS Onondaga

Courtesy of Brian Lapierre

© Brian Lapierre 1970

Article on the urban legend of HMCS BONAVENTURE becoming INS Vikrant

Ottawa Citizen Feb 1997

Commissioned Officer Tully and PO1 Mander remembered 50 years later

Trident Newspaper Nov 2017

Courtesy of Brian Lapierre

The HMCS. BONAVENTURE anchor memorial in Halifax's Point Pleasant Park - Dedicated to members of the Canadian Navy whom died

Credit: Photo by John Gorman, Halifax, N.S., a former Naval Airman who served at HMCS Shearwater and on HMCS BONAVENTURE during the mid to late 1960's