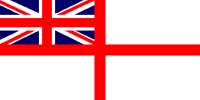 For Posterity's Sake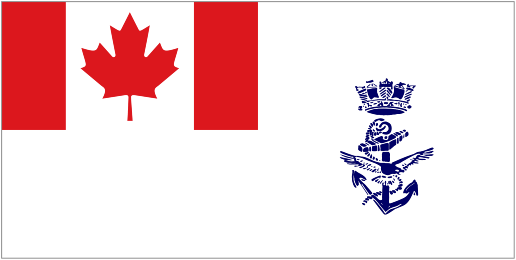 A Royal Canadian Navy Historical Project
Newspaper article on how Carrier Pigeons aided the Normandie Invasion
The Halifax Chronicle 30 Sep 1944
Research by / Courtesy of George Newbury
Click on the above image to view the full article
Welcome to "For Posterity's Sake" - a site dedicated to the men and women of the Royal Canadian Navy, the Canadian Forces (Navy) a
nd the ships they served and lived in. This is a personal website and is not affiliated with the Government of Canada or the Department of National Defence.
The goal of this site is to preserve and share the history of those who have sailed in the ships of the RCN and C.F. The history we all have buried in our basements or closets in boxes and photo albums - photos of grandparents and parents, aunts and uncles who have also taken pictures and told stories of there time in. This is the history you will not find on the government's historical pages - and its these photos and stories that we all have that I'm hoping to preserve here for posterity's sake.
If you would like to submit photos or stories to be posted here, please send me an EMAIL ( info@forposterityssake.ca ). With the help of all sailors past and present and their families this page can be made into a historical site for future generations to learn about our proud past. May you always have fair winds and following seas!
Don't forget to stop by and sign the Ship's Log (Guestbook)
Capt John Waters Jr. - "Few of their countrymen knew and even fewer now remember the desperate fight waged on the cold and cruel northern seas. But had it failed, the results would have been catastrophic. The clear measure of devotion and courage of these men shall always be that in that dark and bloody winter of crisis they did not fail."
The Guelph Mercury 16 Nov 2015 - "The Canadian Navy … trained men with men who were scarcely trained themselves. It did everything under the pressure of desperate urgency. It learned to fight a war while fighting it. By all the rules, it should have been the most unholy hash to come out of the war. Somehow, things have turned out differently."
Seaman Campbell, HMCS Kootenay H75 - "There was nothing glorious or romantic about watching bodies and gear float to the surface after sinking a U-boat."
| | |
| --- | --- |
| | Pierre's Alley Cat Society - A local charity caring for the feral cat colonies in HMC Dockyard, Halifax |
| | |
Miscellaneous Booklets, Magazines, Manuals and other Documents

- 1st Canadian Training Squadron - Welcome Aboard Booklet

- 4th Canadian Destroyer Squadron - Welcome Aboard Booklet

- 7th Canadian Escort Squadron information booklet- 1968

- A Pictorial Record of HMC Ships Huron and Iroquois Under U.N. Command 1954 - 1955

- A Simple Sailor, by Ray Hunt, Capt (N), ret'd (autobiography)

- Ambrosia - Scrapbook of the 6th Sub Squadron (Royal Navy) - 1955-1966

- An Album of Modern Naval Craft - by John Player & Sons

- Badges or Crests - a definitive answer by RUSI(NS)

- Basic Field Manual - Combined Radiotelegraph (W/T) Procedure - 1943

- BRCN 108 - Uniform Instructions for the RCN (1951)

- BRCN 3029 - Seaman's Handbook (1960)

- BRCN 3058 - Manual of Ceremonial Drill (1964)

- Breathing Equipment Training Document (circa 1940s)

- Canadair CL-84-1 V/STOL Aircraft

- Careers and Education in the RCN - 1962

- Carrier Air Traffic Control Procedures - HMCS Bonaventure

- Construction of Fire Tugs - Memo - 1944

- D-Day - Force J - Communications Orders and Operational Instructions

- D-Day on a Canadian Destroyer - 18 Jun 1944

- DDH 205 Class Structural Integrity History 1951-1994

- Drill Manual for 3-Inch Q.F. Guns on H.A. Mounts

- Flight Logs for LCdr Larry Zbitnew

- Fire Fighting Breathing Equipment - 1940s (Training document)

- Kingston Class Information Pamphlet

- Land of the Morning Calm - A summary of the Korean conflict

- Major Landing Craft - Signal Pamphlet - 1942

- Maritime Forces Pacific Information Booklet - 01 Sep 1976

- Newspaper column stories by Don Lory, Sig, RCN

- Oberon Class Sub - Training Notebook, Chapter 11 - Electrical

- Operation Torch - The Invasion of North Africa (credit: The Northern Mariner)

- RCN Naval Assembly 1967

Image 1 (1 Meg) Image 2 (14 Megs) - Courtesy of Neil Kenny

- RCNVR Seamanship Pocket Manual - 1945

- Recipe Manual For Navy, Army, Air Force, Munitions Plants, Camps and Schools

- SNFL Change of Command Ceremony, Norfolk, VA - 01 Apr 1982

- Steam Engineering Course Notebook - HMCS Cornwallis

- Stokers - Steam - Qualifications for, and duties of, the rates (WW2)

- TG 301.0 Visit to New Orleans, Louisiana 01 - 07 Mar 1968

- The Gumboot Navy : Securing or Sundering British Columbia by Gregory David Kier

- The History of HMCS Saint John K456

- The Prince Ships 1940-45 - CFHQ Report Number 5 - 31 Oct 1965

- The RCN 1910-1960 - A Brief History

- The RCN 1910-1960 - The Royal Canadian Navy (Reserve)

- Wartime Co-operative Shipbuilding

- Welcome Aboard - A RCN public relations booklet - 1963

- Welcome to HMCS Inuvik - 1966
What's New
09 Sep 2018 - HMCS CRUSADER Z13 - Nine photos from the collection of Hal Stevens have been added to her page
06 Sep 2018 - A RCNVR Seamanship Pocket Manual has been added
04 Sep 2018 - An information booklet for the 7th Canadian Escort Squadron (1968) has been added
03 Sep 2018 - HMCS THIEPVAL - a ship's company photo has been added
01 Sep 2018 - RCN Memories - two stories have been added: Beer, Beards and Mopeds (in Bermuda) and, Should I stay or should I go.
26 Aug 2018 - HMCS WASAGA J162 - A ship's company photo has been added
25 Aug 2018 - HMCS GATINEAU 236 - A photo of the ship's officers for 1965 has been added to the ship's company photo page.
20 Aug 2018 - Looking for information on ..... Pete Brennan and Tiffie Rainboth
18 Aug 2018 - HMCS DUNVEGAN K177 - A ship's company photo has been added
18 Aug 2018 - HMCS CORNWALLIS - Course photo for Kootenay Division 2-64 has been added
16 Aug 2018 - HMCS MEDICINE HAT J256 - A ship's company photo from the collection of William Glover has been added
16 Aug 2018 - HMCS SHEARWATER - A photo of the 1956 Purdy Cup Champions, the Shearwater Flyers has been added to the page for HMCS Shearwater
13 Aug 2018 - The Stoker Steam Engineering Course Notebook of Sto 1c E.G. Herbert, RCNVR has been added.
08 Aug 2018 - HMCS YUKON 263 - Her Crossing the Line booklet from SOPLOY 86 has been added
05 Aug 2018 - ML Q106 - A crew photo from the collection of R.A. Cook has been added
---
Credits / Resources
1) The image of the poppy throughout this site was obtained from a site dedicated to the Diggers, 42 Battalion AIF
2) Ship's Badges (post 1949) - Unless otherwise specified, pictures of ships badges are from the website ReadyAyeReady.com
3) Casualty Lists - Unless otherwise specified, casualty lists are from The Naval History Net - Ship Histories, Convoy Escort Movements, Casualty Lists 1939-1947 by Don Kindell and Lt-Cdr Geoff Mason RN, Rtd
4) MTB Flotillas - Crew photos and crew names listed for the photos are from the the MTB Gallery of the Naval Museum of Manitoba
5) Fairmiles Motor Launches - Jerry Proc's website was the main source of information found on the Fairmiles. The research posted on his site is: THE FAIRMILES - CANADA'S LITTLE SHIPS by Spud Roscoe VE1BC Edited by Jerry Proc
6) Information on U-Boats sunk by Canadian ships is from German U-Boat Casualties in World War 2
7) The Ships of Canada's Naval Forces 1910-1981 by Ken Macpherson and John Burgess
8) The Ships of Canada's Naval Forces 1910-2002 by Ken Macpherson and Ron Barrie
9) Veterans of World War II, Langruth, Manitoba
10) RCN Fairmiles
11) A History of the West Coast Canadian Forces Auxiliary Fleet by Matthew Chapman
13) A List of the Ships Scrapped or Broken Up By Capital Iron & Metals Ltd. in Victoria BC.
14) The Bosun's Watch - The Fleetwood Steam and Sailing Trawler website
15) Lists of convoys that RCN ships were escorts for are from Arnold Hague Convoy Database
16) The Ultimate Sacrifice by Robert D'Aoust
17) Designs of Distinction - Unofficial Insignia of the RCN 1910 - 1948 by David J. Freeman
To report broken links, please click here to send an email.
© 2002-2018 For Posterity's Sake