---
Stamps, Envelopes and Censor markings
---
Every sailor sent letters home - in peacetime and wartime. In peacetime, the envelopes themselves could tell you a sailor's career as they were drafted from ship to ship to base, etc. During wartime it was a bit more difficult. Ships names and places had to be left off - and all correspondence was subject to review by censors - which would then be stamped as having being reviewed / approved by the censor. The censor number ie DB/512 is supposed to indicate the ship - but to date, no catalog of censor numbers has been found.
Canada Post has issued commemorative stamps for many things - including special occasions for the RCN. Those commemorative issues will be included on here as they are submitted.
This page will cover research (by others) into the world of wartime letter covers and censor markings as well as peacetime letter covers and First Day Covers.
---
Envelope Covers - Small Boats - by Peter McCarthy, Philatelic Postal Historian
Envelope Covers - Ships of the RCN - by Peter McCarthy, Philatelic Postal Historian
---
RCN First Day / Commemorative Covers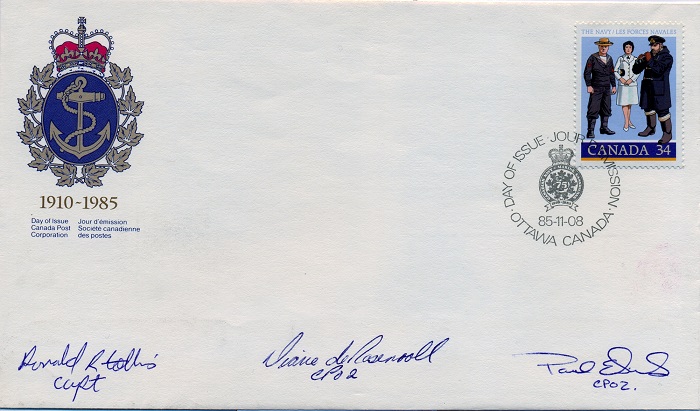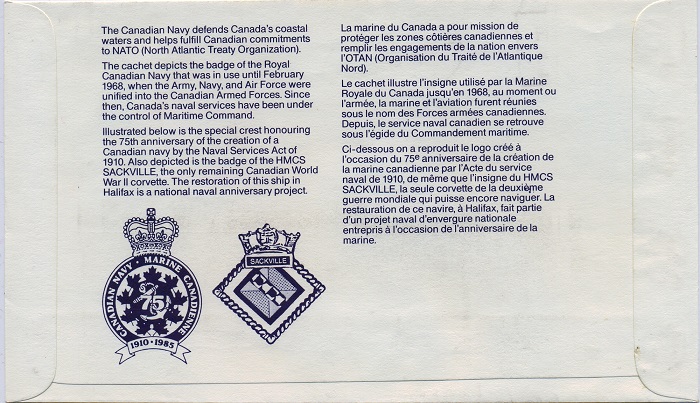 The stamp shows three individuals wearing the period of dress of the navy in 1910, the 1940's and the current new uniform that they were about to issue in 1985/6.
Fast forward some 25-30 yrs - I head from someone that said he knew a guy who was a model for the drawing. I thought that was cool. I found him (the model) on DND email and sent him an email. He remembered it and said that all the people that modelled were still in the Halifax area and he named them. The girl was a military bandsman (sic) that I'd met as a Naval Reservist in the Massed Bands in 81 and 82 in Halifax. So I sent him my FDC and asked if he could get his old friends to sign the cover. He did! Capt (then PO2) Folkins is the guy in 1910, CPO2 Paul Edwards is the WW11 Naval officer and CPO2 Dianne DeRosenroll is the female sailor.
Courtesy of Bruce Walter
---
HMCS TRENTONIAN commemorating the 100th Anniversary of the RCN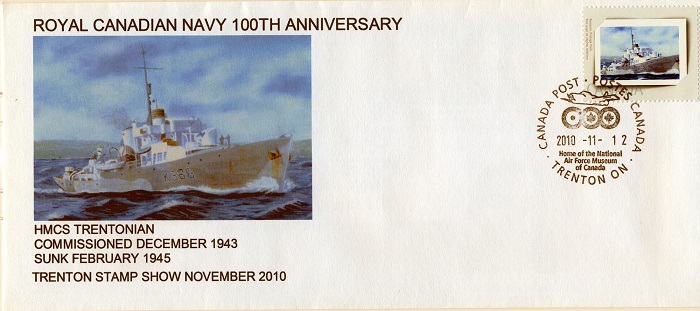 Courtesy of Bruce Walter
---
First Day Cover Commemorating William Hal being award the Victoria Cross
William Hall was serving in the RN when he was awarded the VC. He is included here as he was a Canadian serving in the RN.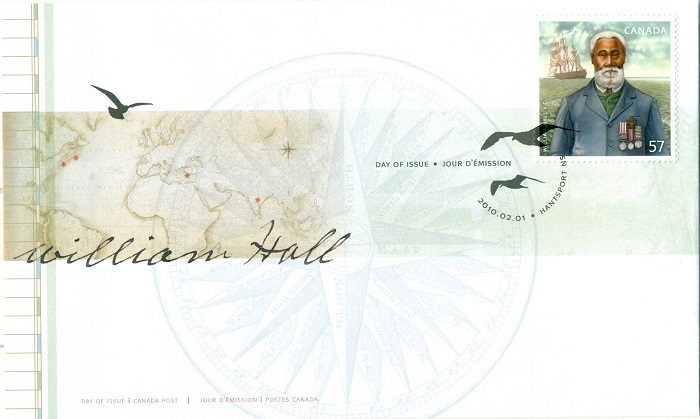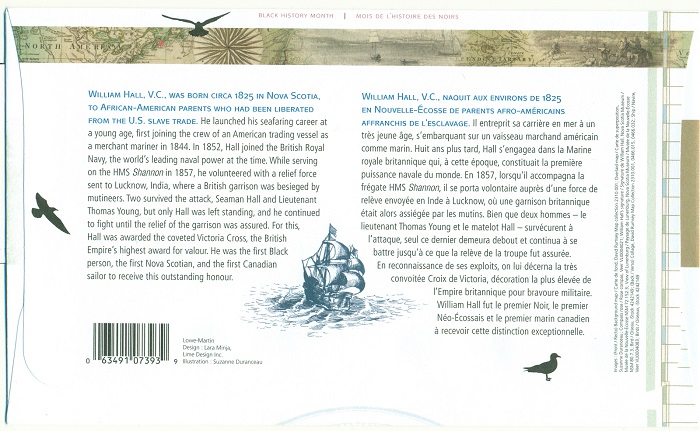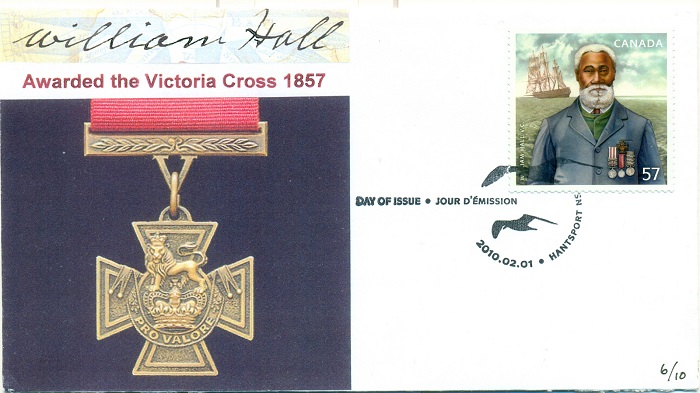 ---
Navy Stamp Issue Commemorating Lt Robert Hampton Gray, VC, DSC, RCNVR and Lt-Cdr (A) Eugene Esmode, VC, DSO, RN being awarded the Victoria Cross.

Tracing the career of LSCRI Russell Toni Matthews, RCN by the address from envelopes of letters he kept
Very little is known about Russell Matthews, but the letters he kept were instrumental in understanding his time in the Navy
NADEN - 20 Oct 1949

RM01

STADACONA - 30 Dec 1949

RM01

STADACONA - 16 Jan 1950

Comm School Halifax

RM03

STADACONA - 16 sep 1950

RM04

NOOTKA - 11 Dec 1950

RM05

NOOTKA - 13 Jul 1951

RM06

GLOUCESTER - 03 Nov 1951

RM07

GLOUCESTER - 30 Apr 1952

RM08

ALBRO LAKE - 24 JUN 1952

RM09

ALBRO LAKE - 09 Jan 1953

RM10

MAGNIFICENT - 14 Jan 1953

RM11

MAGNIFICENT - 06 Apr 1953

RM12

MAGNIFICENT - 14 Dec 1953

RM13

MAGNIFICENT - 04 Jan 1954

RM14

STADACONA - 18 Jan 1954

RM15
---