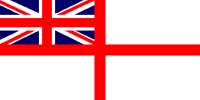 For Posterity's Sake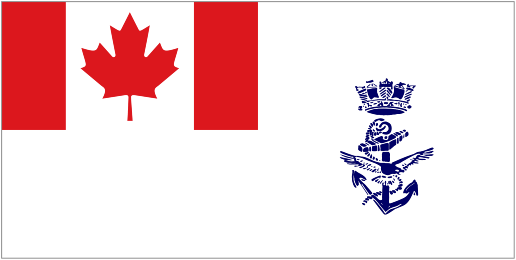 A Royal Canadian Navy Historical Project
HMCS QUINTE J166
HMCS Quinte J166
Laid down: 13 Dec 1940

Launched: 08 Mar 1941

Commissioned: 30 Aug 1941

Paid off: 25 Oct 1946

Fate: Broken up in 1947
Commissioned at Vancouver on 30 Aug 1941, Quinte left Esquimalt 10 Oct 1941 for Halifax, arriving on 14 Nov 1941. She was assigned at first to WLEF, and then, in Jun 1942, to Halifax Force. On 28 Nov 1942, after completing a six-week refit at Lunenburg, she ran aground at the entrance to St. Peter's Canal, Cape Breton, causing extensive damage to her bottom, and had to be beached. In the memoirs of Ldg Tel George Crewe, he states that the CO had him send a message requesting permission to enter Halifax to oil as the ship was low on oil. Permission was denied and Quinte was ordered to proceed without stopping at Halifax. As a result, she ran out of fuel oil, drifted and was driven ashore in a storm, hitting the rocks near St. Peter's Canal. ML Q090 answered her distress call and late in the evening of Saturday, 28 Nov 1942, she managed to pass a tow rope to Quinte. Q090 managed to tow the Quinte to the entrance of St. Peter's Canal where she was beached on the morning of 29 Nov 1942. The next day she started settling and eventually sank, rolling on her side. Salvage work continued throughout most of the winter, and on 25 Apr 1943, she arrived at Pictou in tow for repairs, which were not completed until Jun 1944. She was then sent to HMCS Cornwallis as a training ship, arriving at Digby on 21 Aug 1944, and remained there until the end of 1945. In 1946 she was employed with the Naval Research Establishment at Halifax until paid off on 25 Oct 1946.
While HMCS Quinte was employed with the NRE, Lt Beatrice Helen Worsley, WRCNS (WREN), was assigned to a research project on hull corrosion. In 1946 she spent 150 days at sea, the majority on HMCS Quinte, setting a sea time record for a WREN that was never broken.
Quinte was broken up at Sydney in 1947.
Commanding Officers

Lt Charles Alexander Nicol, RCNR - 30 Aug 1941 - 17 Jan 1943

Lt I.B.B. Morrow, RCN - 10 Nov 1944 - 26 Nov 1944

Skpr/Lt C.C. Clattenburg, RCNR - 27 Nov 1944 - 14 Mar 1945

Lt Douglas Cluny MacPherson, RCNVR - 15 Mar 1945 - 17 Jul 1945

Lt Robert Berkeley Taylor, RCNVR - 20 Jul 1945 - 03 Aug 1945

Lt Lachlan McQuarrie, RCNR - 07 Mar 1946 - 25 Oct 1946
In memory of those who made the ultimate sacrifice

Lest We Forget

- Book of Remembrance entry - Grave or burial information

HEMSWORTH, Harold Joseph

ERA 5c, V/37509, RCNVR

MCGILVRAY, Peter

WT (E), RCNR

died - 19 Apr 1942
In memory of those who have crossed the bar

They shall not be forgotten

A-B

Bernard, Pierre

1918-2015

1917-2004

Drafted to Quinte on 30 Jun 1942 as Slt (E), RCNVR

C-D

1922-2014

Served in Quinte 29 Aug 1941 - 07 Dec 42 as Ord. Tel / Tel

M-N

1895-1979

1st Commanding Officer

____-2014

S-T

1924-2009

____-2002

W-X

1920-2006

1921-1972

Served in Quinte 1945-1946 as a Lt, WRCNS while doing a study on hull corrosion
Former Crew Members

Handfield, Louis Philippe, Lt (E), RCNVR - 30 May 1944

Loudon, Donald Edward, Slt, RCNVR - 07 Jul 1944

MacLean, Findlay Barnes, Slt, RCNVR - 20 Apr 1942

MacPhee, Finlay Angus, Slt, RCNVR - 08 Feb 1945

McPherson, Douglas Cluny, Lt, RCNVR - 27 Jun 1944

Morrow, Ian Bernard Buchanan, Lt, RCNVR - 01 Jun 1944

Ness, George Cairns, A/Wt (E), RCNR - 01 May 1942

Nicol, Donald Basil, Slt, RCNVR - 30 Jun 1944

Oliver, Hubert Galt, Lt, RCN(R) - 18 Feb 1946

Spears, John Walker, Slt, RCNVR - 13 Mar 1942

Valleau, Val (Howard), AB, 1944-1945

Walker, Frank Bibley, Slt, RCNVR - 15 Feb 1942
Links
Personal Photo Gallery for George Crewe