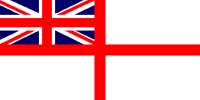 For Posterity's Sake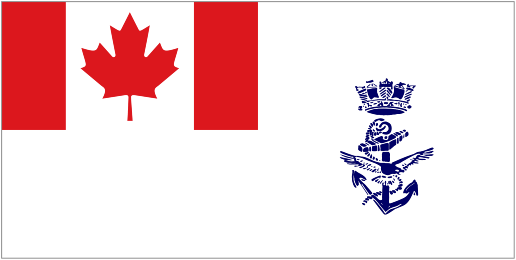 A Royal Canadian Navy Historical Project
---
The Ghost Fleet of Bedwell Bay, BC
---

Paid-off ships at Bedwell Bay, BC - 1946-1949
Photo credit: Vancouver archives online
(Click on the above photo view a larger image)
The Ghost Fleet of Bedwell Bay, BC was a collection of warships that were paid off during the downsizing that occurred in the RCN after the end of World War II. Some of these ships were sold and converted to merchant or civilian use; others were broken up and some were stripped and their hulks sunk as breakwaters.
If you or any members of your family or someone you know lived in the area between 1945 and 1960 I would like to hear from you. Perhaps someone you know rowed out and walked onboard some of these ships and imagined what it was like for those who sailed these ships through the U-boat infested North Atlantic. Did they hear their footsteps on the steel decks - felt the soul of the ship react to their visit.
I'm looking for photos and stories on the Ghost Fleet of Bedwell Bay. If you have photos or stories you like to share here, please send me an EMAIL and we can add them to tell the story of a less than famous time period for the RCN. A time of downsizing and uncertainty as to what the future held for the ships and the men and women of the Royal Canadian Navy.
Ghost Fleet Memories
Submitted by Bruce Drake: I can remember seeing them as a very young boy walking with my parents into Belcarra Park - likely about 1953/54/55. It seemed to me to involve many many ships - I'd guess at least a dozen.

Bedwell Bay, BC - 31 Mar 2015
Courtesy of / © Dennis Cardy 2015
(Click on the above photo to view a larger image)
All photos in this section are public domain images from the City of Vancouver Archives. Many of the photos have been cropped from their original size

(Click on the thumbnail images to view a larger image image)

RCAF M429 Gull, Humberstone, Leaside, Copper Cliff, St. Thomas

Matane, Prince Rupert, Dunver, Runnymede, Kokanee, and a ferry named Crosline

Matane, Prince Rupert, Dunver, Runnymede, Kokanee, Lasalle, Cape Breton

Matane, Runnymede, Kokanee, Lasalle, Cape Breton, Eastview, Longueuil, Coaticook, Waskesiu

Coaticook, Longueuil, Eastview, Lasalle, Kokanee, Runnymede, Prince Rupert, Dunver

Humberstone, Leaside, Copper Cliff, Eastview, Runnymede, Dunver

RCAF N-291 (Fulmar), HPC 36, HC 340 (Bluenose), St. Thomas

Scaterie Z22, Kalamalka J395, RCAF M609, Cranbrook J372, Armentieres, Givenchy

Bellechase J170, RCAF vessel Kittiwake, Cougar Z15

RCAF M609, Scaterie Z22, Kalamalka J395, Cranbrook J372

RCAF M609, Scaterie Z22, Kalamalka J395

RCAF M431 (Petrel)

RCAF M617, Kalamalka, Cranbrook - Cranbrook is the only Llewellyn class sweeper whose pendant number ends with a two.

RCAF M445 (Godwit), RCAF vessel Crane, Miramichi J169

Outarde J161, RCAF M445 (Godwit)

RCAF M206
Images of the Ghost Fleet sent in by other visitors

(Click on the thumbnail images to view a larger image)

Four of the frigates purchased by Capital Iron and Metal, Victoria, BC from War Assets Disposal in 1947 tied up at Bedwell Bay.

© / Courtesy of Ron Green, Capital Iron and Metal

Frigates purchased by Capital Iron and Metal, Victoria, BC from War Assets Disposal in 1947 at Bedwell Bay.

© / Courtesy of Ron Green, Capital Iron and Metal

Tiffie Rainboth on what is believed to be HMCS Leaside, at Bedwell Bay, BC.

Courtesy of Charlotte Gorley