---
HMCS COATICOOK K410
River Class Frigate
---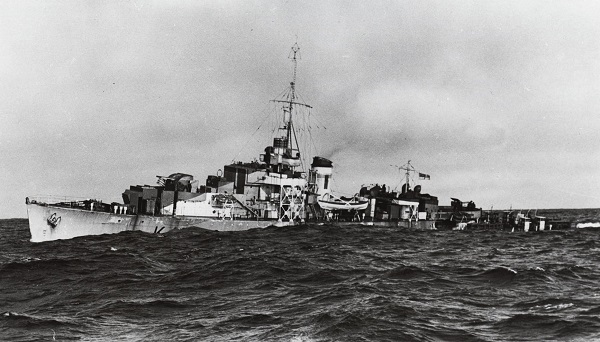 HMCS COATICOOK K410
Click on the above photo to view a larger image
Battle honours and awards: Atlantic 1944-45
Laid down: 14 Jun 1943

Launched: 26 Nov 1943

Commissioned: 25 Jul 1944

Paid off: 29 Nov 1945

Fate: Scuttled off Race Rock in Feb 1962.
Built at Lauzon by Davie Shipbuilding & Repairing Co. Ltd., she was commissioned on 25 July 1944, at Quebec City, Coaticook proceeded to Bermuda in mid-Sep 1944 for three weeks' working up. She was then assigned to EG 27 with which she served on A/S and support duties out of Halifax for the balance of the war. In Jun 1945, Coaticook sailed to Esquimalt, where she was paid off into reserved on 29 Nov 1945. In 1949 her stripped hull was sunk for a breakwater at Powell River but was re-floated in 1961. While in tow for Victoria to be broken up, the hull was found to be structurally unsound and instead scuttled off Race Rock.
---
---
Commanding Officers
LCdr Louis de la Chesnaye Audette, RCNVR - 25 Jul 1944 - 03 Jun 1945
LCdr Lyle Robert Hoar, RCNVR - 04 Jun 1945 - 22 Jul 1945
A/LCdr J.W. Golby, RCNVR - 06 Aug 1945 - 19 Aug 1945
---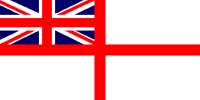 In memory of those who made the ultimate sacrifice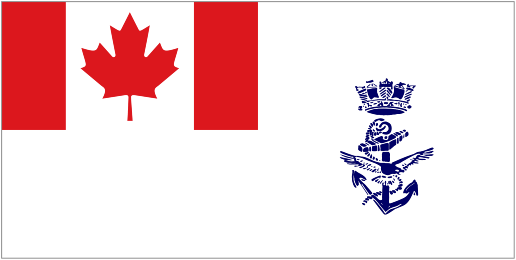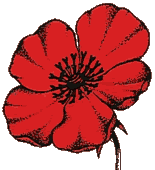 Lest We Forget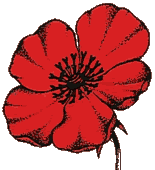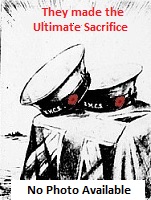 PO, RCNVR
died - 01 Jul 1945
---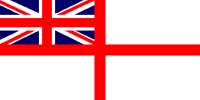 In memory of those who have crossed the bar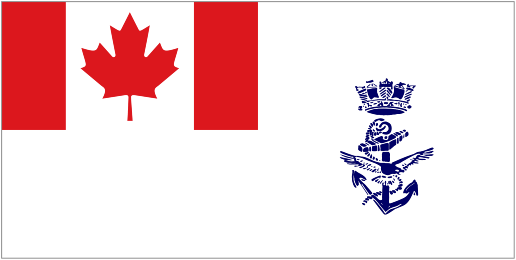 They shall not be forgotten
---
Former Crew Members
Brown, Colin Edgar John, Slt, RCNVR - 30 Apr 1944

Charlton, John Henry, A/Lt, RCNVR - 25 Jul 1944

Crichton, William Barclay, Lt (E), RCNR - 17 Apr 1944 / 25 Jul 1944

Dick, William Arthur, Lt (E), RCNVR - 09 Jun 1945

Foley, Maurice Aloysius, Lt (E), RCNVR - Jan 1945

MacDonald, John Austin, Surg/Lt, RCNVR - 20 Mar 1945

McIntrye, John Anthony, Slt, RCNVR - 19 Jun 1944 / 25 Jul 1944

Warren, Jack Hamilton, Lt, RCNVR - 06 Jun 1944 / 25 Jul 1944
---
Photos and Documents
HMCS Coaticook K410

From the Photo collection of Hugh A. Benson

Courtesy of Doug Benson

Ron Green Captures HMCS Coaticook Blowing-up

"Coaticook was at Capital Iron & Metals Ltd. to be broken up. She was at the breakers so long she had become a rusting hulk and the decision was made to tow her out to sea and sink her instead of cutting her up. The photo above is the explosion that sunk her."

Source: - Nauticapedia

The bow of former HMCS Coaticook sinking after explosive charges were detonated to scuttle her

Source: Frigates of the RCN
Officers of HMCS Coaticook K410
The photos below have been cropped from this photo and added here. Those who are known to have Crossed the Bar are linked to their obituary. If you can add any info on these officers, please send me an EMAIL. Thank you
| | | | |
| --- | --- | --- | --- |
| Armstrong | MacDonald, John Austin | | |
| Crichton, William Barclay | Walker | | Foley, Maurice Aloysius |
| Moyle | | McIntyre, John Anthony | Charlton, John Henry |
| Gallagher | Warren | Ramsey | Fyfe |
| | | | |
Courtesy of the CFB Esquimalt Naval and Military Museum
---