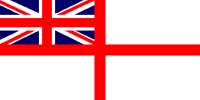 For Posterity's Sake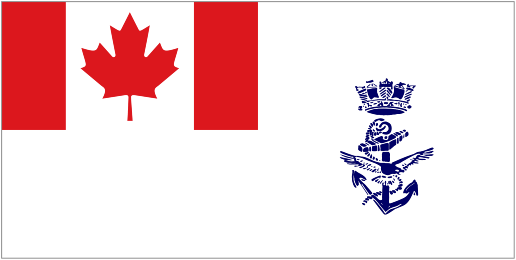 A Royal Canadian Navy Historical Project
Obituary transcriptions of those who served in the
Royal Canadian Navy and Canadian Armed Forces (Navy)
WALLACE, George Thomas Rogers (Jock), CPO, RCN - 91, of Dartmouth, Nova Scotia, passed away peacefully on Tuesday, July 12, 2016 at Western Memorial Hospital in Corner Brook, NL. Born February 23, 1925 in Burntisland, Scotland, George was the youngest son of the late Tommy and May (McCall) Wallace. In his younger years, George loved to play soccer and heat rivets to pass to his father, who built boats at the shipyard. He joined the Royal Navy at the ripe old age of fourteen in 1939 and went to war, surviving six years of war on English battleships off Scapa Flow in the North Sea. In 1955, he immigrated to Canada with his family, joining the Royal Canadian Navy, where he served as "Chief of Parade" in Cornwallis for three years and served on a number of RCN ships, including the HMCS Nootka, and three submarines, the HMCS Okanagan, Ojibwa and Onondaga. He retired with 30 years of service in the British and Canadian Navies at 44 years old. He then went on to work at Saint John Shipbuilding, then Iron Ore Canada in Labrador City for five years before moving back to Dartmouth. George was a man with a few passions in his life. He was an avid reader of Westerns and loved his grandchildren. Fishing was high on his list of favorite things to do, no matter if it was off the pier during his annual migration to Florida, or during his trips to Labrador, whether it be a fly-in to the camps or just a trip down the lake to fish the rapids of Shabogamo. He especially loved thrashing everyone at cribbage or darts, just for the fun of it. As long as he was around people he was as happy as a clam. George is survived by his sister, Maureen Linton of Kirkcaldy, Scotland, sons Ian (Anne Marie) of Bridgetown, NS and Alan (Sheri) of Labrador City NL, grandchildren Erin (Ottawa), George-Alan (Vancouver), Timothy (Vancouver), Megan (Calgary), Alex (Halifax), Katie (St. John's), Ryan (Ann Arbor, MI) and Paige (Tempe, AZ), and great-grandson, James (Calgary). George was preceded in death by his loving wife of 60 years, Annie (Telford) and his brother, Robert (Aberdeen, Scotland). Arrangements have been entrusted to Atlantic Funeral Home, 771 Main Street, Dartmouth, where George's family will hold a memorial service at 2:00 pm on Thursday, July 21. Interment will be in Dartmouth Memorial Gardens, next to his beloved Annie. Reception to follow at Atlantic Funeral Home Family Reception Center. In lieu of flowers, donations may be made in George's memory to the Children's Wish Foundation of Canada. (Atlantic Funeral Home Dartmouth Chapel)

HMCS ONONDAGA - Commissioning crew as a CPO

ADAMS, Robert David, Lt, RCN - Suddenly at home in Ottawa, Saturday, January 24, 2004. Robert Adams age 62. Beloved husband of Judy Adams. Loving father of Tracy (Nick duBois), Chad Hanson and Jodie Hanson. Dear brother of Gary (Hilda), Shawn (Merv Kline), Ann (Robert Keddy), Kelly (Sharon) and Margaret (Colin Murray). Robert will be fondly remembered by many nieces, nephews, family and friends in Ottawa, Saskatoon, Parrsboro and fellow members of the Royal Canadian Legion, Saskatoon Branches 63 and 362 and Bells Corners, Branch 593. Friends may pay respects at the Kelly Funeral Home, 580 Eagleson Rd., Ottawa, today from 7-9 p.m. Funeral service Wednesday in the chapel at 11 a.m. In memoriam donations to the Royal Canadian Legion - Bells Corners Branch 593 appreciated. (The Chronicle Herald 27 Jan 2004)

HMCS IROQUOIS - Served in Iroquois as P1ET. Commissioning Crew

McCARTNEY, John - Peacefully at Bluewater Health on Saturday, May 28, 2016, John Lockhart McCartney, age 92 of Sarnia passed away. He was the loving husband for 65 years of the late Helen "Bunnie" (Seeley) McCartney (2011). He will be sadly missed by his daughter Patricia Alice Kohn (Erling) of Sarnia and son David John (Beth Parisotto) of Vancouver. He is survived by grandchildren Julieanne Welsh (Gregory), David Erling Kohn, Matthew Christian Kohn, Nathan David McCartney, Benjamin Samuel McCartney, Sara Parisotto Simeone and Stephanie Perisotto, great-grandchildren Bradley Gregory Welsh and Emily Claire Welsh. He was also predeceased by his daughter Margaret Jane (1979), parents David (1967) and Gemima Grainger (1965) and his brother David Grainger McCartney (2004). Dad was a proud New Brunswicker and was born in St. John on October 22nd, 1923. He was an ardent community supporter and was involved in many community activities. The ones he was most proud of were; He was a former Chair of the Board of the Lambton Health Unit. Dad was a Provincial Appointee to the District Health Council and a Provincial Appointee to the St. Clair Parkway where he served on this Board for 10 years, the last 5 as Vice-Chairman. He retired from Ethyl Canada in 1983. His WWII service from 1941 was in the Royal Canadian Navy (HMCS Huron). He was mentioned in dispatches. He was a founding member of the committee to preserve his sister ship, the HMCS Haida which is now a living museum in Hamilton, ON. Cremation has taken place and there will be a celebration of Dad' life held at a future date. Memorial gifts made to Canadian Alzheimer Society would be appreciated by the family.

BRIGGS, Mervin Joel (Bud), Submarine Detector - passed away on Thursday, 29 Apr 2011 at Souris Health Centre. Bud was born 19 Apr 1923 in Deloraine at Aunt Merle and Uncle Bill Main's house. He was predeceased by his parents Joel and Mary Briggs; his brother Norman; his sisters Mabel, Ellen, Stella, Edith, Edna and Vera. Left to cherish his memory is his wife of 61 years Myra; his children Eddie (Brenda), Debbie (Fred), Sandra (Fred), Robert (Teresa), Heather (Harley); grandchildren Edward an d Bradley, Sanfred and Wheaton, Cynthia and Mitchell, Jennifer and Jordan; and great-grandchild Naresa Victoria. Bud was proud to serve his country in the Royal Canadian Navy from 1942 - 1945, as an ASDIC operator in the North Atlantic Convoy Corvette; HMCS Arvida. After the war, Bud returned to Hartney area and took up farming and started a family. He loved to watch baseball and would curl in many leagues and bonspiels in the winter. He retired in Hartney. Happy memories are his love of dancing and singing at family gatherings. Many summer vacations were spent swimming at Lake Metigoshe by day and playing cribbage and cards in the evening. Funeral services were held at the Centennial Centre, Hartney on Thursday, May 12, 2011 at 2:00 p.m. Urn bearer was Mitchell Briggs. Private interment was held at Riverside Cemetery, Hartney. In memory of Bud, donations may be made to a charity of your choice.

HMCS ARVIDA - Served in Arvida as a SD

HMCS ROCKCLIFFE - Served in Rockcliffe as a SD

GAGNIER, Camille (Cam) (18 Jul 1933 - 16 Jul 2016) - It is with great sadness that we announce the sudden passing of Cam on July 16 2016, 2 days before his 83rd birthday. Loving husband of Shirley. Father of Marc (Sheri), Cheryl (Ray), Rick (Peg), Dan (Kim), Paul(Judy) and Chris (Carol). Brother-in-law of Bette (Jack). Cam had 8 siblings, of which 4 remain. He had 13 grandchildren and 3 great-grandchildren. Cam spent 5 years in the Navy on the Canadian vessel, The Magnificent. He was appointed one of the most challenging jobs on ship, that being Top Chef. He then came by the nickname "Cookie". Upon returning to land he worked for Chrysler Canada and was lucky to retire early and spend many years travelling with Shirley. He loved playing baseball. He never had to run real fast as he always hit the ball out of the park. He enjoyed rounds of golf with his buddies, the dog and horse tracks in Florida, and the casinos. Cam loved his family to no end. He will be forever remembered for his laughter and telling his "Cookie"jokes. A private ceremony has taken place. Donations can be made to the Heart Foundation. (The Windsor Star 22 Jul 2016)

ROY, Douglas Arthur - It is with heavy hearts that the family of Douglas Arthur Roy announce his passing on Saturday, July 16, 2016 at 12:17 a.m. in the Foothills Hospital at the young age of 73 years. Doug is survived by his sister, Shirley (Chuck) Pettipas of Nova Scotia and his children Doug Roy Jr (Sonja Hartnell), Michelle (Cory) Hirsekorn, and Darren (Kimberley) Roy as well as his children's mother Sandy Roy; five grandchildren, Allyson Hirsekorn, Bradley Roy, Mitchell Hirsekorn, Dryden Roy and Paige Roy all of Calgary, Alberta; and many nieces and nephews of Nova Scotia. Douglas was born in Trenton, Nova Scotia on April 27, 1943. He loved the Maritimes that he called home and all the lobster that came with it. He spent 3 years in the Canadian Navy on board The Bonaventure. Years later he became a successful business owner and did everything for his family. He loved the water of Georgian Bay in Ontario and being on his boat; Lucky Lady 1, Lucky Lady 2 and Roys A'Hoy. Being on the boat meant that Doug was relaxed and peaceful. Being on the water with his family meant he had it all. From the time school was out to the start of hockey camps, he was on the water. He loved the game of hockey and was extremely knowledgeable and he taught anyone who was willing to listen. From being a coach to his boys at their young ages, to sitting in the stands giving signals, he was there when he could and loved every minute of the game. Many have said he had an ability to see the game a little different than most, this gave him the edge when teaching his boys. His daughter was and will always be his little girl. He was always there to encourage her to do her very best in her figure skating and that's what she always did. He had a close bond with his children. Each one was different and special in its own way. That same bond passed onto the grandchildren. Family meant everything to Doug. He worked most of his life trying to provide so that his family could have whatever was needed and wanted. The word 'can't' was not allowed in his home. We always had to try, even if we failed. Doug will always be loved and never forgotten. He will always be with us. Rest in peace, we love you. To him who does within him lies, God will not deny His grace - St Augustine of Hippo (South Calgary Funeral Centre)

WATSON, David Findley (30 Apr 1930 - 20 Jul 2016) - 86 of Halifax NS., died peacefully at home surrounded by his loving family. He was the son of the late David F. Watson Sr and Henrietta Watson (Brown). Dave served his country for 25 years with the Canadian Armed Forces (RCN) and also served with the Canadian Coast Guard for 10 years. Dave loved to bowl and golf and was very competitive with both. He had a sense of humour like no other. He was a chef by trade and loved to cook and bake for everyone who knew him. Dave's love for his family was first and foremost. He battled cancer with courage and dignity. He is survived by daughters Michelle Martin (Lyle), Donna Watson, Kim Oakley (Paul), Terrye Chellew (Garry), Rosemarie Sullivan (Randy), Sharon Berriman (Gerald), sister Irene Farquhar, nephews Michael and Paul Farquhar, and David Boudreau (Nora); best friend Wes Howard, and many grandchildren and great grandchildren who referred to him as G.G. Predeceased by wife Gwendolyn Watson (Shea) and brother in law Bruce Farquhar. Special thanks to Cindy Bell of Palliative Care, RJF Home Care and VONs. In lieu of flowers, donations may be made to the Canadian Cancer Society. Visitation Monday July 25, 2016 from 2 – 4 and 6 – 8pm at JA Snow Funeral Home, Halifax. Service Tuesday 1:00pm at JA Snow Funeral Home, with reception to follow.

BELICH, Edward, LS, Mar Eng (11 Oct 1969 - 24 Sep 1994) LS Edward Belich, HMCS REGINA, was killed on 24 Sep 1994, shortly before the ship commissioned, outside Victoria on a sunny Saturday morning, casting a shadow on that day, the ceremony, and the lives of many. He is buried in Victoria Lawn Cemetery, St Catharines Ontario.

Click here to view a photo of his headstone

WINDATT, Gordon Ernest (10 Apr 1926 - 23 Jul 2016) - In the early morning of Saturday, July 23, 2016 Gord passed peacefully from this life at the age of 90 years. He lost a courageous battle with cancer but he enjoyed the comfort of his loving family being there with him at all times. Left to cherish Gord's memory are his loving wife of 68 years of marriage, Marian; children, Debby Bullen and Roger Windatt (Janet); grandchildren, Curtis Windatt (Karen), Heather Chemin (A.J.) and Meaghan Dornbush (Jason); great-grandchildren, Jayden, Jace, and Aria. Gord grew up in Winnipeg's west end. In 1942 he started work at Manitoba Telephone System. He progressed from a mail boy to a manager in the Engineering Department during his over 40 years at MTS. For two years during the Second World War, Gord served in the Royal Canadian Navy where he was trained as a radio artificer. After retirement he was a long term volunteer with the Western Canadian Aviation Museum. He designed and built many aircraft support stands and enjoyed the friendship of the other volunteers. Together, Gord and Marian spent over 60 years square and round dancing with their friends. Camping was always a big part of their life, first in a tent, then trailer and finally enjoying the comforts of a cottage. A special relationship was shared between Gord and all his grandchildren and great-grandchildren who could always put a smile on his face. Over his life Gord built many things including a boat, a tent trailer and furniture. He could always be counted on to fix and tinker with motors, computers and electronics. He enjoyed many hobbies including fishing, reading and photography. He was always ready with a helping hand. Gord's Funeral Service will be held on Thursday, July 28, 2016 at 11:00 a.m. in Westworth United Church, 1750 Grosvenor Avenue at Lanark Street, Winnipeg, Manitoba with Rev. Dr. Loraine MacKenzie Shepard and Rev. Dr. Eleanor Geib, presiders. Thank you to Palliative Home Care, St. Boniface Hospital and the Parkway for all of their caring support. In lieu of flowers, the family would appreciate immensely, donations in Gord's honour to CancerCare Manitoba, 675 McDermot Avenue, Winnipeg, Manitoba R3E 0V9. (The Winnipeg Free Press 26 Jul 2016)

PETTICREW, John Campbell - passed away peacefully in White Rock on July 18, 2016 at the age of 91. Survived by Barbara, his wife of 51 years, two daughters Mary (David, son Matthew, daughter Amanda) and Jean (Greg, son Graham), sister Anne, and cousin Sam (Marian). Born in New Westminster on October 1, 1924. Raised in Cloverdale and served in the Royal Canadian Navy during WWII. Graduated with a degree in Agriculture from UBC in 1950. After 35 years of work for the Federal Department of Agriculture, John went on to enjoy three decades of travel, gardening, reading, bridge, spending time with his grandchildren, as well as staying actively involved in his church and community. A celebration of John's life will be held at St. John's Presbyterian Church, 1480 George St., White Rock on Saturday, July 30 at 2 p.m. Reception to follow. In lieu of flowers, please consider a donation in memory of John to the Peace Arch Hospital Foundation. (The Vancouver Sun 27 Jul 2016)

BARBER, Dave, MS - Barber was a Master Seaman Electronics Technician onboard HMCS Regina who lost his battle with Leukemia in 1997. He was passionate about the game of golf and also cared deeply about the well-being of children. Every year since his death, current and former Canadian military members have teed off in Dave's name to raise money for sick children.

PERRY, Carl Fathergill - On July 26, 2016 another branch of the Perry Family Tree has fallen with the demise of Carl F. Perry, 83, son of the late Arthur and Hazel (Williams). Carl was born in Sheet Harbour and grew up in Yarmouth. An avid athlete, he represented his school in Provincial Championship Basketball, English Rugby, Swimming and Curling besides maintaining high scholastic records. Carl attended Dalhousie and Saint Mary's Universities pursuing a Bachelor of Science degree, B Ed and Masters in Education. He was active in HMCS Scotian and attained the rank of Inst. Lt. Commander training future University Naval officers. Carl taught with the Halifax Bd. Of Ed. and eventually became Principal of Major Steven's Junior High retiring after more than 30 years of dedication to students and staff. Unfortunately during retirement, he struggled with the debilitating ravages of Alzheimers disease but never lost his sense of humour, ear for music and genuine kindness to friends and neighbours. Carl was predeceased by brothers Merrill F., Percy E., sister Florence F. Leoni, and nephew Bobby . He is survived by brother Arthur (Ossie) & Edie of St. Catharines, Ontario, nephews Tom and Scott, niece Susan Hubley all of Halifax, Michael , Judy Leoni, California, Jane Lewis, Texas and Karin J. and Jefrey W. St. Catharines. He will be sadly missed by his many friends in Halifax and Yarmouth especially the three amigos: Hazel, Nancy and Cliff. Sincere appreciation for the kindness and superb care of Carl by the staff at Parkland Estates and Parkstone Enhanced Care-Shannex. Visitation at Mattatall Funeral Home, Dartmouth Friday July 29th 7-9pm A service of Remembrance will be held at graveside, Yarmouth Mountain Cemetery 2pm Tuesday, August 2nd Carl would appreciate any donations to the Alzheimer's Research Foundation.

MOORE, John Joseph, Captain (1867-1966) - Born on 21 November 1867 on the Isle of Man, one of several John Josephs there in his time, he ran away to sea at the age of thirteen and served in the South African War and again in the Great War, this time sailing out of Halifax, Nova Scotia. In the 1920s, he joined the Canadian Hydrographic Service, wherein he worked up to be the master of CGS Lillooet and then, from 1932, of the new surveying vessel, the William J. Stewart, a 1,295-ton ship built at Collingwood, Ontario, and named in honour of the first Canadian chief hydrographer, who served in the years 1904-1925. She carried a crew of fifty-five with seven officers. JM was in command of her when she struck Ripple Rock in Seymour Narrows on 11 June 1944 but managed to save her by beaching her at Plumper Bay three miles away. In 1945, he retired, did shore jobs until 1957, and died, aged ninety-seven, on 27 November 1966 in Saanich, leaving two sons - Edwin and Frank - and three married daughters. (Imperial Vancouver Island: Who Was Who, 1850-1950 by J.F. Bosher)

(1) John J. Moore as skipper of CGS Lillooet (2) Letter from John Moore to Dept. of Naval Services requesting any prize money due from his wartime service (3) Letter from John Moore to the Naval Secretary, Ottawa, requesting awarding of wartime service medals (4) List of Patrol Vessels at Halifax Showing Officers Attached

Source: John Moore's RCN Administrative File at the National Archives in Ottawa: RG 24 1992-93/169 Box 138

Courtesy of / Researched by: Glen R. Hodgins

Coastal Drifter CD 23, Coastal Drifter CD 27, Minesweeping Trawler TR 7, Patrol Vessel PV V, CGS Lillooet, CGS William J. Stewart

SCHMIDT, John Walter (05 Aug 1942 - 27 Jul 2016) - It is with great sorrow we announce John's passing. He is survived by his wife of 48 years Linda; daughter Kerri Rotzien (Brad) and sons Jeff (Maxine) and Ryan and his beloved grandchildren Zachary, Mckayla, Max, Mitchell and Nate. He is also survived by his sisters Marge (Pete) and Roseanne. He was predeceased by his brother Gary and parents John and Olga. John was born and raised in Clarkleigh, MB. At age 17 John enlisted and served three years in the Royal Canadian Navy. After he left the RCN he went to work at the radar stations on the DEW Line in the NWT. In 1965 John became an Ironworker at Local 728. He worked across Canada and the US helping to build hospitals, schools, dams, skyscrapers, bridges, towers and many other buildings that map the skyline. THE FINAL CLIMB This building is so high That I must climb today As I lie here on my bed of white No one to lead the way. I see some brothers standing Next to an awesome light I see their hard hats gleaming What is this wondrous sight? "Why we're topping off your building" I hear the pusher say "You're booming up to Paradise To collect your final pay." So I looked down below me Waved farewell to loved ones all Then walked across the highest beam And answered Heaven's call. Our thanks to Dr. Lockman, Dr. Kaita, Vicki, and the wonderful WRHA Palliative Care Team. A very special thank you to all the "ANGELS" who work on the Palliative Care Ward at St. Boniface Hospital for taking such good care of John. A celebration of John's life will take place on Wednesday, August 3, 2016 at 10:00 a.m. at Joy Lutheran Church, 2-50 Barnes Street, Winnipeg with interment at Clarkleigh Cemetery, Clarkleigh, MB at 2:30 p.m. In lieu of flowers, if desired, a donation may be made to the St. Boniface Palliative Care Ward. (the Winnipeg Free Press 30 Jul 2016)

BLADON, Robert Norman (Bob) - October 27, 1918 - Kindersley, Saskatchewan July 27, 2016 - Calgary, Alberta Robert (Bob) Bladon passed peacefully away in his sleep at the age of 97 at Southwood Care Centre in Calgary. He was predeceased by his wife of 61 years, Margaret in 2007. He leaves behind, with many loving memories, his son Ron Bladon (Diane Wilkinson) of Calgary, Judi Buschlen of British Columbia, and Glenn Bladon (Heather Wilkins) of Ontario; as well as five grandchildren, nieces, nephews, extended family and many friends. Bob was born in Kindersley, Saskatchewan, the youngest of seven children. His family moved to Edmonton where he finished his education and became employed at various aviation firms maintaining bush planes in Edmonton and area. He then acquired the position of Inspector of Aircraft Quality Control with Northwest Industries in Edmonton where he met his future wife, Margaret Reid. Upon his return from the Navy during WWII, where he served on an anti-submarine ship on the East coast, he resumed his career as deputy chief inspector at Northwest Industries. One of his best characteristics – and there are many - was his incredible sense of humour which was known to anyone who came in contact with him…and he was the king of "Puns." Our family would like to invite you to attend a Memorial service on August 6, 2016 at 2:00 p.m. at Eden Brook Funeral Home, 17th Avenue SW and Lower Springbank Road, Calgary in celebration of his life. In lieu of flowers and if so desired, memorial tributes may be made directly to one's favourite charity. (The Edmonton Journal 30 Jul 2016)

CARLSON, Evar Yngve (Yng) (15 Oct 1924 - 25 Jul 2016) - Professional Engineer, War Veteran, Lion, Gentleman, Patriarch. Father of Carla Kelly Hanna (Dale Cholik), grandfather of Lauren Jillian Hanna (Cameron Symonette), Shannon Deirdre Humphrey (David), great-grandfather to Stella, Audrey, Vivian and Stanley Humphrey. A loving husband, he was predeceased by his wife of 70 years, Gwennyth Mai Carlson and predeceased by his sisters Adella Chamberlain and Ruth Carlson. Yng grew up on the family farm in Saskatchewan, the only son of Swedish immigrant parents. He served with the Royal Canadian Navy during WWll. After the war he attended the University of Saskatchewan in Saskatoon where he graduated in Ceramic Engineering. Yng worked for the Saskatchewan Research Council and the Department of Natural Resources in Regina. Later he managed Saskatchewan Clay Products in Estevan. He was most proud of his lengthy and successful career as President of Canada Brick in Streetsville, Ontario growing it from 1 plant to 20 plants throughout Canada and the USA, making it the largest brick company in North America. Yng and Gwen made lifelong friends wherever they went. But Yng felt most at home in Streetsville, where he was a generous supporter of charities and local community projects. Yng was a committed, longstanding member and Past President of the Streetsville Lions Club dedicated to helping others. He was the Recipient of the 1967 Canadian Centennial Medal for providing valuable service to Canada. Yng was an avid gardener; a talented poet and writer; and a savvy self-taught investor. He enjoyed fishing, hunting, cottaging, reading, dancing, travelling, good food and good wine. But his biggest passion was love of family - doting on his granddaughters, cherishing the great-grandchildren and being a pen pal to Carlson cousins far and wide. Yng's life story is one of an amazing journey full of rich experiences from humble beginnings. He lived a long and purposeful life. He will be remembered by his nieces and nephews, extended family, dear friends, loyal caregivers, former colleagues, fellow Lions and supportive neighbours. A Service of Remembrance and Celebration of Life will be held on Saturday, August 27, 2016 at Oakview Funeral Home, 56 Lakeshore Road W. in Oakville. Visitation at 1:00 p.m.; Service at 2:00 p.m. Reception to follow. Memorial contributions can be made to Lions Camp Dorset at www.lionscampdorset.ca (The Toronto Star 30 Jul 2016)

AMBROSE, Fredrick James (Fred) - Born: 02 Jan 1909 Died: 25 Apr 1976

BLAISE, Charles Eugene - Born: 31 Jan 1908, Toronto, ON Died: 17 Oct 1980

WALKER, William Frederick - It's with heavy hearts that the Walkers mark the passing of William Frederick, beloved husband, father, grandfather, great-grandfather, brother and uncle. Bill passed peacefully in the early hours of July 29, 2016. Born to Evalyn and Walter M. Walker, February 13, 1922, Bill was a third-generation Victorian. He graduated from Oak Bay High School in 1938 and was accepted to University of Washington where he earned his Bachelor's degree in Engineering. A proud and loyal citizen of this country, Bill enlisted in Her Majesty's Canadian Navy and was shipped to Toronto for on-going training, before taking his station as Chief Engineer aboard the HMCS Bayfield, a Bangor Class Minesweeper. In 1944, while on medical leave in Halifax, he re-connected with an early childhood acquaintance, Catherine Dunbar King, a Nursing Sister in the Canadian Navy. The two were married in 1946 and celebrated their 70th wedding anniversary earlier this year. Bill remained active with the naval reserves throughout his working life, serving as Commanding Officer of HMCS Malahat from 1965 to 1969. He successfully ran the family business, Walter Walker & Sons Fuel for 25 years, before selling to larger multi-national interests in 1973. An intrepid and adventurous entrepreneur he refocused his career on the emerging market for small business computers. He taught himself how to write business information and accounting programs and opened technology centres in Victoria, Vancouver and Seattle. As the personal & business computing era unfolded under another Bill (Gates), William Walker found his niche running a successful accounting and data services business in Victoria. He retired in 1986. William F. Walker will be sadly missed by his family and is survived by wife Catherine, children Susan (Toronto), Anne and her husband Wendell Shaw (Toronto), Walter (Boston), Robert (Billings, MT); sister Shirley Tucker (Victoria); grandchildren Thomas Vaughan (Toronto), Samuel Vaughan (Toronto), Jenny Vaughan (Hong Kong), Alias Downey (Toronto), Emma Walker (New York City), Brittney Walker (Miami), Dylan Walker (Billings MT), nephews Douglas Ponsford (Saltspring Island BC)and Brian Tucker (Los Angeles) and niece Caroline Ponsford (Victoria). The family wishes to acknowledge the excellent care Mr. Walker received from staff at the Royal Jubilee Hospital. Services will be held on Thursday August 4th at 2:00 pm at First Metropolitan United Church, 932 Balmoral Rd, Victoria. (The Victoria Times 31 Jul 2016)

HMCS BAYFIELD, HMCS MALAHAT

BOLGER, James - Born November 22, 1927 in Toronto, ON. Died on July 30, 2016 at the Westside Long Term Care Home after a four year struggle against arterial degeneration. Predeceased by sister Patricia; survived by sister Mary Bonner and family. Jim served in the postwar RCN and subsequently was a long term employee of the Bank of Canada and retired in 1987. Jim was a lifelong member of Our Lady of Lourdes Parish Church and served his church in many capacities from altar boy as a youth to minister of the Eucharist visiting inmates at various correctional facilities in and around Toronto. Friends are invited to a visitation at the Rosar-Morrison Funeral Home & Chapel, 467 Sherbourne Street, Toronto, on Wednesday, August 3, 2016 from 6-8 p.m. Funeral Mass to be celebrated at Our Lady of Lourdes Church, 520 Sherbourne Street, Toronto, on Thursday, August 4, 2016 at 10 a.m. Burial to follow at 2:30 p.m. in Guelph, ON. (The Toronto Star 02 Aug 2016)

WHYNOT, George Keith, Cdr, RCNR - Passed away at home, February 16, 2009, at the age of 89. Loving husband of over 64 years to Leslie, also leaving to mourn Elizabeth, Christopher, John, Geoffrey, Linde, Colleen, Tamara, Michael, Graeme, Alison, Laura, Jeremy and Zoltan. WWII veteran (RCNVR) and retired Commander RCNR. Graduated University of Toronto (Engineering). Long time employee of Imperial Oil in Calgary and Toronto. Friends may call on Friday, February 20, 2009 from 10:00 a.m. at the R.S. Kane Funeral Home (6150 Yonge Street, at Goulding, south of Steeles). A Memorial Service will be held at 11:00 a.m. in the Chapel. Donations may be made to the Parkinson Foundation or CNIB.

HMCS GUYSBOROUGH - Served in GUYSBOROUGH in 1944 as Lt, RCNVR, XO

HMCS TECUMSEH

GOODRIDGE, Donald Victor (09 Nov 1939 - 02 Aug 2016) - of Dartmouth, passed peacefully on August 2, 2016 at the age of 76, in the Dartmouth General Hospital. Predeceased by his wife of 50 years, Shelby (Helpard) Goodridge, parents Ida and Victor Goodridge, brother Fred Goodridge and sister Beverly Stitt. Survived by children Sharon (Marcel Capp) Redden, Michael Goodridge, Sandi (Bobby) Weagle, Donny (Michelle) Goodridge, Trish (Kim) Goodridge, Mary Ellen (Peter) Benson, Sheila (Derry) Jesso; grandchildren Beverly, Rebecca, Courtney, Brenden, Loghan, Mikaela Rose; seven great-grandchildren and many nieces and nephews. Don was a Leading Seaman in the Canadian Navy from 1960-1978, he was on the Dartmouth Community Health Board, the Dartmouth Boys and Girls Club Board and was a founding member of the ABC Housing Co-Op. Don was known for his woodworking, love of camping and fishing and his dry sense of humour. Family would like to thank Dr. David Sanders for his kindness. Visitation will be held on Monday, August 8th from 6-8pm in A. L. Mattatall Funeral Home, 217 Portland St, Dartmouth. Memorial Service will be held on Tuesday, August 9th at 11am in A. L. Mattatall Funeral Home. In lieu of flowers, donations may be made to a charity of choice.

McLEOD, John Kenneth (Jack) (04 Nov 1925 - 31 Jul 2016) - Our beloved Uncle John passed away peacefully, at the Perley and Rideau Veterans' Health Centre in his 90th year. He was predeceased by his parents, Peter McLeod and Annie McLeod (Thomson) and his siblings: Jean, Malcolm, Peter, Peggy, June and Alan and nephew, Peter Evans. John is survived by his loving nieces and nephews, great and great- great-nieces and nephews. John served in the Royal Canadian Navy during World War II. After a career with Air Canada, he retired and settled in Hollywood, California. Uncle John was a kind and generous soul and during his lifetime, he had a deep and loving interest in his family and his friends' lives. John kept in close contact through phone calls, letters and visits. As a child, he was nicknamed "the telegram" and he grew up to become a great storyteller who could make everyone laugh. We will remember him for his passion for the opera, the arts, travel and Scottish terriers. In addition to his family, John leaves behind a wonderful and caring circle of friends in California. Over the past two years, Uncle John's second home was Ottawa. It was here he was able to spend time with his great- great-niece and nephews, meet the Prime Minister of Canada and have grand celebrations for his 90th birthday. We will be forever grateful to the kind and caring staff at the Perley and Rideau Veterans' Health Centre for their support and care. In memoriam, donations to the Perley and Rideau Veterans' Health Centre Foundation would be greatly appreciated. Friends are invited to visit at the Central Chapel of Hulse, Playfair & McGarry, 315 McLeod Street (Ottawa), Saturday, August 6th from 12 noon until service time in the Chapel at 1 p.m. "The dance of the palm trees, the oceans calling, the first rays of sun and heaven is here." - Michael Dolan (The Toronto Star 04 Aug 2016)

BURTON, William Clarence, S.A., V36182, RCNVR, Killed 07 May 1944 - The son of William Clarence and Claudia Burton of Oshawa, Ontario, he was born on 11 Aug 1917. He was buried in Mount Pleasant Cemetery, St. John's, Nfld, Sec. A., Plot 1, Grave G. He joined HMCS Kenogami in Port Arthur, ON and served in her till just after the Gibraltar convoy in Mar 1943. Sometime thereafter, he joined HMCS Valleyfield and lost his life when she was sunk on 07 May 1944.

HMCS KENOGAMI, HMCS VALLEYFIELD

JONES, Bertram Edward, Cdr, Royal Navy - Died 09 Nov 1975, Coquitlam, BC

HMS C-28

HMCS RAINBOW - Served in Rainbow in 1914 as Lt, RN

HMCS SHEARWATER (CO Submarine Flotilla)

QUICK, Angus Andrew Colin "Gus" - On February 28, 2004 at 88 years of age. Beloved husband of Gerry (nee Boyd). Loving father of Nancy and husband Chris Carter, James and wife Greta Quick, Karen and husband Randy Prather. Also survived by several grandchildren and great-grandchildren. Dear brother of the late Milton and Victor Quick. Gus was a Veteran of WWII , serving in the Royal Canadian Navy. He was a tool maker of Champion Spark Plug Corporation and a longtime member of Heritage Park Alliance Church. Visiting Monday 3-5 and 7-9 p.m. at Families First Funeral Home & Chapel (969-5841) 2670 Dougall Avenue. On Tuesday friends are invited to meet the family at Heritage Park Alliance Church after 10 a.m. followed by the Funeral Service at 11 a.m. with Pastor Garth Leno and Pastor Tom Hunter officiating. Interment McDowell Cemetery, Comber, Ontario. (The Windsor Star 01 Mar 2004)

WIGGS, W.R. (Russ), Capt. - Passed away peacefully on Friday, 27th of May, 2016. Born in Victoria on 01 November 1933, predeceased by his wife Barbara in 1996 and his sister Helen Irvine in 2007. Survived by his sons Scott (Freda) and Big Ian, grandchildren Joey, Andrea (Christian), Little Ian and Roderick (Lacey), great-grandsons Tobias, Owen and the newest at 3 weeks, Bowen. Our Dad will be sadly missed by his many friends (especially Karen and Jodi and their families), colleagues, shipmates. Dad sailed and worked in the Marine Industry all his life. He sailed from the South Pacific to the Arctic. His claim to fame, among many, was being a Seaman on the Princess Kathleen when it sank off Lena Pt in 1952. He met Mom while she was working as a Stewardess with the CPR Steamships and they married in 1957. In the 60's, Dad sailed with Tidewater Marine on the Min Tide, towing oil rigs up and down the BC Coast and to New Zealand where he assisted in teaching NZ seaman in the art of how to tow and anchor handle an oil rig. He sailed with the Canadian Navy Auxiliary Vessels in Esquimalt, sailing on ships such as the Laymore, Whitethroat, Endeavour, Dundurn and St. Anthony. He was Captain of the Texada Queen from 1969 to 1976 between Blubber Bay and Westview and then became the Marine Superintendent for BC Highways Ferries. After leaving the Govt of BC in 1984, he went on to Yellowknife and the Govt of the NWT as Director of Marine Operations. During his time with the GNWT, he was an active member of the Canadian Ferry Operators Association. He retired in 1994. He was a member of the CP Coasters and the Company of Master Mariners. He had a passion for golf, softball, fishing, the Monkey Tree Pub and telling stories that changed slightly, depending on who he was telling them to. A special thanks to the staff at Parkwood Court for their care and support. No service by request but something will be planned for later on. Donations to the BC Lung Association may be made in remembrance of Russ. (The Victoria Times Colonist 03 Jun 2016)

CFAV LAYMORE, CFAV WHITETHROAT, CFAV ENDEAVOUR, CFAV DUNDURN, CFAV ST. ANTHONY

ORAM, William E., RCNVR - The family of William E. Oram, age 85 years, of Legion Manor, Thunder Bay, ON., announces with great sadness that William (Bill) passed away peacefully on Monday, June 27, 2011 in St. Josephs' Hospice after a lengthy illness, with his wife Pat at his side. William was born in Fort William on December 19, 1925 and grew up and was educated there. He joined the R.C.N.V.R. in 1943 and served on the east coast, out of Halifax, in "HMCS Glendyne" as a Wireless Telegraphist until the end of the war. He went to work at as a paper maker at Abitibi Mission Mill on his return from the Navy, and rose to Machine Tender before moving to St. John N.B., to work at Rothsay (Irving) Paper Co., and retired from there as shift supervisor. He was very active in sports in his younger years starting with football at t F.W.C.I., minor hockey, baseball and continuing in baseball and broomball while at Abitibi. He was a member of Sea Cadet Corps "Admiral Cradock", R.C. Artillery Reserve and the Fort William City Band before joining the Navy. William enjoyed hunting, fishing, and camping at the family cottage at Green Bay, and dancing and socializing with family and friends at the Legion and Abitibi functions. He was predeceased by his parents William and Lillian Oram and his first wife Dora (Doley), two sisters Kay Gallow and Evelyn Sample. He leaves to mourn, his wife Pat (Noble), four children in New Brunswick; Tom, Cheryl, Rick and Bill Jr., two brothers; Don (Elsie) and Allan all of thunder Bay. He is also survived by several step-children, nephews, nieces and grand children. Cremation has taken place and a private graveside service will be held a later date to be followed by a reception at the Legion Manor on Ross street. In lieu of flowers, if friends desire a donation may be made to the Northern Cancer Research Foundation or a charity of your choice.

MOXAM, Jack (Scotty), Gunner, RCN - To our pal Jack to whom we say goodbye: In the immortal words of Kipling: If you can dream - and not make dreams your master; If you can think - and not make thought your aim. John Albert Moxam, born March 1, 1931 - died February 15, 2016 ... the inevitable result of a full life, well lived. Jack of all trades, master of many: navy hero, policeman, private investigator, entrepreneur, sailor, navigator, pilot, woodworker, historian, geographer, world traveler, cook, hell of a snooker player, and in the eyes of his family, the very best husband, father, grandfather, and great grandfather. He loved a good single malt and a Cuban but more than anything he loved his wife Big Red, his better half, his fearless leader Gayle. He will be celebrated and remembered with much love and laughter by Gayle, their children, grandchildren, and great grandchildren and friends too numerous to count. Jack was extraordinary; a true gentleman and a scholar. He had a curiosity for life and a desire to be a part of the world that inspired him as evidenced by his prolific letters to the editor in Canadian newspapers. Jack was an entertainer, a storyteller, and always the life and centre of the party. As much as he was all of that, Jack was also the go-to guy for sage advice, a strong shoulder to lean on, and a solid friend through thick and thin. For those of us who were lucky enough to bask in his love, Jacks enthusiasm and joy will remain with us always. Hark, now hear the sailors cry Smell the sea and feel the sky Let your soul and spirit fly into the mystic In our hearts, always and forever. No clinking! In lieu of flowers, please donate to the Irene Thomas Hospice, Ladner BC. Gathering at the home of friends Peter and Lori Hamilton 6084 - 154A Street, Surrey BC. 604-575-8868. February 20 from 1-4 pm. (The Vancouver Sun 18 Feb 2016)

HMCS HURON - Served in Huron during the Korean War as a gunner

HMCS IROQUOIS - Served in Iroquois during the Korean War as a gunner

PATTISON, Ralph Reginald, CPO.CR, RCN - Ralph was born in Blyth, Northumberland on 02 Apr 1904. He joined the RCN in 1920 as a communicator and served until 1946; retiring as a CPO1. In 1948 he enlisted in the Naval Reserve with HMCS Scotian. He accepted his commission in 1951, and retired from the reserves in 1957. Ralph crossed the bar on 23 Aug 1972. His ashes were committed to the sea from HMCS Kootenay on 12 Sep 1972 at position 44 16 N 62 58.2 W.

HMS CAPETOWN

HMS NELSON

HMS MARLBOROUGH

HMCS AURORA - Served in Aurora 01 Nov 1920 - 27 Apr 1921 as a Boy 1c; 28 Apr 1921 - 01 Apr 1922 as a Boy Tel and 02 Apr 1922 - 01 Jul 1922 as an Ord. Tel

HMCS CHAMPLAIN - Served in Champlain 01 Jan 1930 - 25 Apr 1930 as L/Tel

YOUNG, James Leitch (Jim) - Retired Employee of GE after 42 years of service. Passed away peacefully at Fairhaven Long Term Care on Friday, August 5, 2016, while eating ice cream at the age of 92. Beloved husband of the late Doris May Young (nee- Cuthbert). Cherished Dad to Ken Young (Cathy), Carol Oliver (Ron Hibbert) and Dave Young (Karen McLean). Much loved Grandpa of Jennifer (Danon), Brian (Jessica) and Nicole (Dave). Proud Great Grandpa of Scott McGee. Jim will be sadly missed by many family and friends. Jim was a World War II Royal Canadian Navy Veteran. Friends may visit the Comstock-Kaye Liefe Celebration Centre, 356 Rubidge Street. on Friday, August 12, 2016 from 1:00 – 2:30 p.m. with a Funeral service to follow in the chapel at 2:30 p.m. Many thanks to the 4th floor staff at Fairhaven for their sense of humor while caring for Jim.

HAWKINS, David Allison George (Justice) - (23 Dec 1942 - 04 Aug 2016) - age 73, left us Thursday, August 4, 2016. He is survived by his loving wife, Ricci (McCarlie) of 50 years; son Todd Hawkins, Lower Sackville; son Ryan Hawkins, Lower Sackville; daughter Kelly Carver (Allan), Hubbards; brother John Hawkins (Dee), Truro; and two grandsons Dylan and Kyle Carver, Hubbards. David was born in Winnipeg, Manitoba to John Allison Tully and Mabel Jean Hawkins (Shotbolt). Unfortunately, Al suffered from PTSD (unknown at the time) from WW2 and led to a divorce. Later he called Charles G. Hawkins father and took his last name. Eventually David reconnected with his biological father and fences were mended. The pull of the tides took hold of David, so in 1962, he joined the Navy and landed on the shores of Nova Scotia. In his words, "I wanted to see water, because I was tired of staring at dirt." Good on ya, young man. Good on ya. Behind every good sailor is a better woman, and David met his wife, Ricci, in St. Andrew's on a blind date. A year later they were married, and like any upstanding man of the sea, children soon followed (like really soon). For a man who went through so many heart issues, he was all heart. David was a relentless volunteer in the community as a volunteer fire fighter, Scout/Venture Leader, and Navy League executive. David was also an active member of the Royal Canadian Legion for 44 years, which includes the President position (1990-92). In 2000, he received the Meritorious Service Medal, the second highest honour the Legion awards. David achieved an even higher honour from the friends of his children, "Your Dad was as much a father to all of us as he was to all of you." Ricci and family would like to thank all the staff on the 6th floor of the QEII and EMS, especially David, RN, of 6.4 who attended to David with dignity and respect. Also, a Thank You goes out to the two nurses who heroically provided CPR in the middle of a parking lot giving David the precious few moments he needed until ambulance arrived. This one act gave us seven months with David, and for that the family will forever be grateful. There will be no visitation as per David's request. A memorial service will be held at the Royal Canadian Legion, Branch 162, 45 Sackville Cross Road ,Lower Sackville, NS, at 2pm on Wednesday, August 10, 2016. All are welcome to attend. A reception will follow the service. In lieu of flowers, donations may be made to the Calais Br 162 Tin Hat Fund. There will be burial at sea in May, 2017, during the Battle of the Atlantic.

DEGEN, William Edward (Willie) (Bill), CD - Passed away July 30, 2016, at the age of 88. Bill was a son of the late Ruth Ann Terry (Crawford) and Charles Nelson Degen. Originally from Kitchener, Ont., Bill served as a boy soldier during the Second World War as a member of the Scots Fusiliers. Shortly after the war, he joined the navy as a communicator and was a crew member on several vessels, including the HMCS Iroquois while in Korea. He loved being in the Canadian Armed Forces, serving in various capacities in the military for 49 years and 282 days, including a posting as Station CWO at Canadian Forces Station Goose Bay. He subsequently served as an Officer in the Canadian Coast Guard. He attained his Private Pilot License at the Shearwater Flying Club after his retirement. Bill worked with the Regional Cadet Instructors School Atlantic from 19761992 and from 1990 -1992, he was Officer In Charge of the Nova Scotia Training Centre. He was Chief Training Officer of the Greenwood Air Cadet Training Centre with the rank of Major and worked for several summers on the staff of the Regional Cadet Gliding School at Debert. Later, he was an officer and former Commanding Officer of 18 Royal Canadian Air Cadet Squadron Dartmouth. In his younger years he volunteered as a scout master, as well as coaching minor hockey. Later, he and his wife Mickey volunteered as members of the Halifax Stanfield International Airport's Tartan Team, where they received the Order of the Tartan for their numerous hours of service. William received the Queen's Golden Jubilee Medal in 2002, the Queen's Diamond Jubilee Medal in 2012 and the Ambassador for Peace Medal from South Korea in 2013. He leaves behind his sons, Terry (Carmel) Degen, and Stephen Degen; his daughters, Shaun (Al Burnard) Degen, Ruth (Tom) MacKenzie, Kelly (Alan) Miller and Maureen (Fritz) Krauch; his grandchildren, Nichelle (Shelly) Peck, Sandra (Ronny) Le-Blanc, Karin Peck, Steve Degen, Brian Degen, Scott (Shelly) Degen, Kimberley Matthews, Jeremy (Heather) Keddy, Liam (Madelaine Napoleone) Keddy, Heather (Randy) Armstrong, Steven Keddy, Margaret Keddy, Nick (Sarah) Miller, Alex (Sarah Thompson) Miller, Jeffry Miller, Hans (Sylvana) Krauch, Janette Krauch, Karen (Norman) Mcleod, Helen Krauch, as well as 23 great-grandchildren. He was predeceased by his wife, Helen 'Mickey' Degen; his daughter, Catherine Peck; daughter-in-law, Cheryl Degen; grandson, Billy MacKenzie and great-grandson, Evan Matthews. He was the last surviving member of his siblings, Arvilla Mackison, Mildred (Dudy) MacDougall and Naomi Isabel Bougner. A Private family service will be held. A gathering for friends, comrades and family is scheduled for 3 p.m. Saturday, August 20, in the Officers' Mess, 12 Wing Shearwater in the Bonaventure Room. The family would like to thank the Staff of 6 West of the Camp Hill Veterans Memorial Building, QEII for all the care and companionship he received while a resident and a special thanks to John Szczepanowski for the fun and conversation he enjoyed on their outings. In lieu of flowers, donations may be made to Alzheimer Society of Nova Scotia or a charity of your choice.

HMCS IROQUOIS - Served in Iroquois during the Korean War

BOUGHEN, James Arthur (1915-2016) - of Bridgewater, son of the late Arthur Joseph and Mary Ellen (Hassard) Boughen, passed away on August 1, 2016 in South Shore Regional Hospital, Bridgewater. He leaves to mourn his wife, Florence Madeline (Thornton) Boughen; son, James Clyde Boughen (Dorothy) and daughter, Wenda Gayle O'Neill (Ernest); grandsons, Jason Boughen, Jared Boughen (Shannon), Ian O'Neill and granddaughter, Roxane O'Neill (Raymond). He leaves 8 great grandchildren, Joel, Jessica, Sadie, Jacob, Anwis, Madden, Nathaniel and Tristan. He is predeceased by sisters, Nina, Ruby and Norma; brothers, Herbert and Rex. James graduated from high school in Dauphin, Manitoba and then joined the Navy in September of 1939. He was discharged October 1945 and then joined the Air Force in 1953. He retired from the Armed Forces in 1965 as a Flight Sergeant. During the next 10 years he was employed as a Manager of Food Services in several hospitals in Ontario. In his retirement years he chose to serve as a volunteer for CESO as a Food and Beverage Consultant in hotels and restaurants in various overseas countries. He was a Shriner for a number of years, a member of the Royal Arch Masons for 51 years and a member of the Order of the Eastern Star for 37 years. A sincere thank you to the staff at the Ridgewood and to the doctors and nurses on the third floor of South Shore Regional Hospital for the compassionate care they provided. He will be sadly missed by his family and friends. A service will be held at a later date. No flowers by request, memorial donations may be made to the charity of choice. Arrangements entrusted to Sweeny's Funeral Home, Bridgewater.

MacDONALD, Patrick Alphonsus (Pat) - It is with great love and sadness that we announce the passing of Patrick Alphonsus MacDonald of Green Hill on July 31, 2016 at the age of 71. He had a three year battle with melanoma, which he fought with great courage. Pat was born in New Glasgow, on March 17, 1945, a son of the late William and Emmanuella (McKeough) MacDonald. Pat joined the Navy when he was 17 and loved the rough seas. He was a carpenter by trade, working at Michelin for over 30 years, where he made many life long friends. He was a proud life long member of the Eastern Anglers Club. The camp memories were some of Pat's favourites. Pat loved Captain Morgan, The History Channel, the bagpipes, Sweet Music, and traveling to Florida each winter with Joyce. Most of all he loved his family. He is survived by his best friend and loving wife of 47 years, Joyce (Logan); cherished children, Michelle (Dan) and Troy (Sara), both of Upper Tantallon. No one loved Boppy like his five favourite grandchildren, Henry, George and John Evans, and Max and Emma Rose MacDonald. He is also survived by his wonderful sister Eileen Titus (Brian), New Glasgow; brothers-in-law John Logan (Rhoda), Pleasant Valley and Earl Logan (Doris), Westville Road. How lucky we were to have someone that made saying good-bye so hard. His family will receive visitors on Wednesday from 2-4 and 7-9 p.m. at Eagles Funeral Home, Westville. A memorial service will be held 11 a.m. on Thursday from Eagles Chapel, Westville. Interment will be in Heatherdale Memorial Gardens. Donations in his memory may be made to Melanoma Research, c/o the Dalhousie Medical Research Foundation or to the Aberdeen Palliative Care Society.

MANNINEN, Peter (Vesa) (1961-2016) - It is with great sadness that we announce the peaceful passing of a wonderful man at the age of 55 on Saturday, August 6. Beloved husband and best friend of Hélène. He will be sadly missed by his son Andrew (Ashley) and daughter Sarah. Beloved Step-father to Eric, Charles (Tina) Viau and Andrew Walker. Adored Grandpa to Jonathan and Jessica. Brother to Pirjo (Deacon Bob Wood). Peter will also be sadly missed by his best friend of 45 years James Helmkay and his family. Also left to mourn Peter are his nieces, nephews, extended family members, friends and fellow Sailors. He is predeceased by his parents Mauno and Julia and his brother Markku (Diane). Peter served proudly under the Royal Canadian Navy on the HMCS Mackenzie. The family would like to thank the Paramedics and Cst. George Arsenault for their amazing compassion and support. In accordance to Peter's wishes, cremation has taken place. A Celebration of Peter's Life will be held at the George Darte Funeral Chapel 585 Carlton St., on Friday, August 12, 2016 at 11 a.m. In lieu of flowers, memorial donations can be made to the Royal Canadian Legion or to the Heart and Stroke Foundation.

CURRIE, Alexander Joseph (Joe) (Bull) - (Died 2016) Age 80 of Digby. It is with great sorrow that we announce the passing of Alexander Joseph Currie. He was the son of the late Duncan and Lucy (Campbell) Currie. After 25 years in the RCN (Bull) he worked at CFB Cornwallis. He was an active member of the Digby Legion, Branch 20, serving as President, along with Digby Fire Department. He loved the water and being in the Navy where he toured the world. He was a wonderful man with a great sense of humor and lots of friends, he will be missed. He is survived by his wife of 59 years, Dorothy (Perry); daughters, Kathy (David) Leblanc, Joanne (Jim) Dunn; and his pride and joy, his grandchildren, Darren (Jada) Harvieux, Katie (Adam) Verrette, Jenna (Rick) LeBlanc and Morgan LeBlanc; great-grandchildren, Landon, Kyle and Henley. He was predeceased by brothers, Weldon, Brian, James and sisters, Norma, Hilda, Gerarda. Arrangements have been entrusted to Serenity Lindsay Annapolis Valley Funeral Home & Chapels, 34 Coldbrook Village Park Dr. (902-679-2822). As per his request, no visitation. A Service will be held on Wednesday, August 10 at 11 a.m. in the Roman Catholic Church in Digby. Family flowers only. Memorial donations may be made to Digby Legion, Branch 20.

HMCS ST CROIX - Served in St Croix 1962-1964

NUTTER, Alexander, OS, V9625, RCNVR, MPK - 25 Jan 1941, HMS Jupiter F85 - Born in Winnipeg, MB, on 23 Dec 1920 to William George and Gwendoline Nutter. He received his early education at Oakmount School, Southampton. His family returned to Winnipeg in 1929 and he attended General Steel School, Fort Garry, and then St. Paul's College High School for grades 9, 10 and 11. After graduation he was employed with the Imperial bank. Main St and Selkirk Ave, in Winnipeg for two years. He joined the RCNVR at the outbreak of the war and was sent to Halifax. In Jul 1940 he was stationed at the RN base, Devonport, where he took training a a prospective sub-lieutenant for the RCN. In Dec 1940 he was drafted to the British destroyer HMS Jupiter. OS Nutter was lost at sea on 25 Jan 1941. He was survived by his parents and three brothers, Leading Aircraftman Stuart Nutter, RCAF; Philip and Geoffrey Nutter.

HMS JUPITER

HALE, William Frederick, Lt, RCNVR, M.I.D. killed - 14 Feb 1945 - Born in Winnipeg on 01 Jun 1923 to Samuel Coffman and Helen Annie Hale, he attended St. Paul's College and the University of Winnipeg. Lt Hale was killed on 14 Feb 1945 due to an accidental explosion which destroyed MTB-466. His body was never recovered. He was survived by his parents, a brother, Capt. S.J. Hale who was wounded at Normandy in Jul 1944, and a sister Marcia, at home.

HALE, William Frederick, Lieutenant (Posthumous) - Mention in Despatches - RCNVR / MTB 466 in 29th Canadian MTB Flotilla - Awarded as per Canada Gazette of 15 September 1945 and London Gazette of 24 July 1945. Home: Winnipeg, Manitoba.

ROBERTSON, Earl James, Coder, V9967, RCNVR, MPK - 13 Sep 1942, HMCS OTTAWA - Born 11 Dec 1920 son of Robert and Mary Robertson, Winnipeg, MB.

Coder Earl James Robertson, Service No. V9967, RCNVR, 21 years old and was the son of Robert and Mary Robertson, of Green and Lister Block, Fort Street, Winnipeg, Manitoba. Educated at Gordon Bell High School and formerly employed as a route messenger for CNR Telegraphs. His older brother Robert was later lost in the sinking of HMCS Guysborough. Their father is a veteran of the last war.

RASMUSSEN, Clifford John, OS, V24916, RCNVR, MPK - 13 Sep 1942, HMCS OTTAWA - Born 12 Jul 1922 son of John Christopher and Gladys Rasmussen, Winnipeg, MB.

Ordinary Seaman Clifford John Rasmussen, Service No. V24916, R.C.N.V.R., 20 years old and was the son of John Christopher and Gladys Rasmussen, of 321 Berry Street, Winnipeg, Manitoba. He was a former Sea Cadet at the age of 12. He went on active service with the Navy in October 1941. He was educated at Britannia, Assiniboine and Linwood Schools. H.M.C.S. Ottawa (H 60) was Cliff's first ship it was his first trip across the Atlantic.

PALMER, Ralph Barry Nelson, AB, V9785, RCNVR, MPK - 13 Sep 1942, HMCS OTTAWA - Born 21 Jan 1917 son of John Charles Nelson and Nora M. Palmer; husband of Iva Mabel Palmer, all of Winnipeg, MB.

Seaman Ralph B.N. Palmer, 25, is the son of Mr. and Mrs. C.N. Palmer, 191 Furby st. He joined up in May, 1940. Born in Winnipeg he attended public schools here and graduated from Gordon Bell school. His wife and baby live with his parents.

SHEPPARD, David George, Leading Signalman, V9817, RCNVR, MPK - 13 Sep 1942, HMCS OTTAWA - Born 11 Nov 1921 son of Henry John and Elizabeth Sheppard, Winnipeg, MB.

The son of Mr. and Mrs. J. Sheppard, 333 William ave., Leading Sigmn. David G. Sheppard, 20, RCNVR, joined the navy in May, 1940. Born and educated in Winnipeg, he graduated from Kelvin school in 1938 and before he joined up was employed by a local messenger service. At Esquimalt he earned one of the highest sets of marks ever attained, 198 out of 200. He has a sister, Alice, at home.

POOLES, Donald Hamilton Tel, V9834, RCNVR MPK - 13 Sep 1942, HMCS OTTAWA - Born 29 Apr 1918 son of William Curtis and Charlotte E. Pooles; husband of Sarah Clementa Pooles, all of Winnipeg, MB.

Son of Mr. and Mrs. W.C. Pooles, 215 Spence st., Tel. Donald Hamilton Pooles, 24, is reported missing and believed killed on the HMCS Ottawa. His wife, Mrs. Sara Slementa Pooles, lives at ste. 27, Roxy apts. Born in Rossendale, Man., Tel. Pooles was educated at Rossendale and in Mulvey school, Winnipeg. Prior to enlisting at the outbreak of war, he worked for the Canada Carbon company. He went on active service July 15, 1940. He has five brothers and sisters, Percy, of Montreal; C.W. Pooles, Leslie, Bobby and Eileen, of Winnipeg.

MOORE, Arthur Walter, DSC, Skipper Lieutenant, RCNR - Died: 29 Oct 1994, Brownsville, Texas. He was the Master of merchant ships before the Second World War. He was X.O. on HMCS Thunder when they captured a German minesweeper in the Bay of Biscay. After World War Two he emigrated to the USA and commanded seismographic vessels in the oil industry around the world.

HMCS GASPÉ - Served in GASPÉ in 1940

HMCS THUNDER - Served in Thunder 1941-1945 as Skipper Lt, XO, RCNR. 2nd Commanding Officer

HOOD, Walter A. (Wally) - À l'Hôtel-Dieu de Sorel, le 21 juillet 2014, est décédé à l'âge de 79 ans, M. Walter A Hood (Wally) "retraité des forces armées canadiennes" conjoint de Ginette Crépeau, demeurant à Sorel-Tracy. M. Walter A Hood laisse dans le deuil; outre sa conjointe, ses enfants; Debbie(Mike), Nancy(Darin), Linda, Robert(Sandra), 8 petits-enfants et 7 arrière-petits-enfants, sa sœur, Doreen, son beau-frère, Yves Crépeau, sa belle-sœur, Nicole Crépeau, son neveu, Yannick Bellemare(Julie) et son petit-neveu, Jaysen, ainsi que plusieurs parents et amis. Selon ses volontés il ne sera pas exposé. Que tous ceux qui l'ont connu aient une pensée spéciale pour lui. Direction funéraire S. Jacques & fils Inc. 75 Elisabeth Sorel-Tracy Tél: (450)743-5566 Remerciements : La famille désire remercier tout le personnel médical, le personnel infirmier et les préposés de l'Hôtel-Dieu de Sorel pour les bons soins prodigués.

TURNBULL, David Thomas - It is with great sadness the family of David Thomas Turnbull (Dave) announces his passing at the Royal Jubilee Hospital on Thursday, August 4th, 2016. Born in Kelowna, BC, on October 10, 1930, to Viola and David Turnbull, Dave joined the Navy in 1948, and served on many ships and establishments, including the Korean War on the HMCS Athabaskan. Upon returning from the war, Dave was stationed in Victoria, where he and his bride, Pamela were married on August 9th 1952. In 1961, he was briefly posted in Cornwallis, NS. Dave and his young family returned back to Victoria in 1963, where he rose to the rank of Chief Petty Officer, before retiring from active duty in 1974. Dave then joined the Deputy Sheriff's branch of the provincial government, serving until he retired in 1990. Avid travelers, Dave and Pam spent their retirement years traveling the world, and when at home, Dave was active in the Chief and Petty Officers Association, the Royal Canadian Legion, as well as volunteering within the community, most notably within the security detail of the 1994 Commonwealth Games. Predeceased by his parents, and brother, Franklin, Dave is survived by his loving wife, Pamela (nee Grimm), daughter Lynda Watson (Doug), son, Gary (Carol), grandchildren, Steven , David (Sarah), Chris (Michelle), Mikalea (Byron), Meagan (Nick) and Emily-rose, great-grandchildren, Calvin, Jase, J'Lynn, and Evelyn, as well as brothers, Robert and Arthur (Gordi), and sisters-in-law Dorothy and Bernie and numerous nieces, nephews and cousins. Dave will always be remembered for having a crib board on the table, ready to skunk anyone who would play him. He will be greatly loved and missed by both family and friends. The family wishes to thank the medical teams at the Royal Jubilee for their exceptional care and support during Dave's stay. In lieu of flowers, please make donations to the Canadian Cancer Society and BC Children's Hospital A service will be held on Monday, August 22 at 1pm at the Chief and Petty Officer's Mess, 1575 Lyall St in Esquimalt.

HMCS ATHABASKAN - Served in ATHABASKAN during the Korean War circa 1950-1952 as a LS.QM

Dave Turnbull - 1948

HEWITT, Everett Roy - It is with great sadness that Jeremy and I announce the very sudden passing of Everett (Roy) Hewitt on August 2, 2016. Dad has gone to be with his loved ones, his dad Melvin (1974), his mother Violia (1982), his brother Bobby (2010), his sister Betty (2015), and his forever true love Sonja (1987). With dad being in the Canadian Armed Forces (Navy) and the R.C.M.P. dad leaves behind many family and friends that will truly miss him. A celebration of his life will be held at the Boyle Legion on August 20, 2016 at 3:00pm. In lieu of flowers, memorial donations may be made in dads name to the Boyle Legion Branch #169. Athabasca Community Chapel – Christina Gobel – Funeral Director in care of arrangements (780) 675-3996 (The Athabasca Advocate 16 Aug 2016)

MAXWELL, Robert (Bob) Veteran of the Canadian Navy - Korean War - Past President of the Etobicoke Rotary Club Peacefully on Monday, August 8, 2016 at Trillium Health Centre, Mississauga, at the age of 84. Beloved husband of the late Helene for 54 years. Loving father of Jamie. Dear grandad of Brandon. Fondly remembered by his sister June Lindsey and her husband Bill and by his sister-in-law Lorraine Smith. Predeceased by his brother- in-law Donald Smith. Bob will be greatly missed by his many nieces, nephews, family and friends. Friends will be received at the Ward Funeral Home, 2035 Weston Rd. (north of Lawrence Ave.), Weston, on Thursday from 2-4 and 7-9 p.m. A service will be held in the chapel on Friday, August 12, 2016 at 11 a.m. Interment to follow. As expressions of sympathy, donations to the Rotary Club Foundation would be greatly appreciated. (The Toronto Star 10 Aug 2016)

MURRAY, Sherman Edwin (Sam), Lt (P), RCN (12 Jul 1934 - 09 Aug 2016) - passed away peacefully at Mayfair Care Centre surrounded by his family. He is predeceased by his beloved wife Vera and his sister Joyce. He leaves behind his sister Marilyn Rasmussen and his five children Gordon, Ross (Carolyn), Therese, Danielle (Americo) and Nicolle (Trevor). Sam had six grandchildren Daphne, Glenn, Jordan, Kayleann, Samantha and Kevin. Sam was born in Goderich, ON and joined the Royal Canadian Navy at the age of 17 where he met and later married Vera and they remained happily together for 55 years. Sam was a Naval Aviator and flew Banshees off of Canada's last aircraft carrier, the Bonaventure. Sam was a great lover of poetry and the written word, enjoyed playing card games, and completing crossword puzzles. It was a rare occasion to see Sam without a book in hand or in his pocket. Sam enjoyed his time with his friends at the local pubs and held many people dear to his heart. Thank you to all the staff at Mayfair Care Centre for their care and attention to both Sam and his family, especially in Sam's last days. A celebration of life will be held at the Trop Bar and Grill - 1501 34 Ave SW at 2 pm on Saturday August 13th, 2016. Please join us to share stories and raise a glass to celebrate Sam's memory. (The Calgary Herald 11 Aug 2016)

OWEN, Richard Ross (Ross) (25 Apr 1924 - 08 Mar 2016) - Ross passed away on March 8, 2016 in Langley, BC. He leaves his wife Helen of 58 years and three children, Richard (Naoko) in Kobe, Japan, Nancy (Les) Clark, James (Addie) both of Langley, six grandchildren Braeden, Noah, Joshua, Liam, Halle & Kiefer and his brother Garry (Margot). Ross was born in Vancouver and lived in the Lower Mainland all his life except for his time in the Navy during WWII. As a child and teenager he had fond memories of street cars, inter urbans and North & West Van Ferries. Ross and Helen moved to the Langley area in 1962. He was a teacher in the Surrey School District for 27 years until he retired in 1985. A Celebration of Life will be held on Saturday, August 20, 2016 at Milner Chapel at 11:30am. No flowers but a kind deed or words of encouragement to brighten somebody's day would be nice. (The Vancouver Sun 10 Aug 2016)

APPLETON, Llewellyn Walter - Born February 20, 1901. Died at his residence on Sunday, April 28, 1985, Mr. Llewellyn Walter Appleton, of 1045 Hamilton Road East, in his 85th year. Beloved husband of Mrs. Alice "Billie" (Williams) Appleton. Dear father of Mrs. George (Irene) Hartwick, of London and Frederick Llewellyn Appleton, of Toronto. Brother of Mrs. Edna Gatten, Mrs. Annie Burch and Mrs. Joe (Vernice) Flowers, all of London. Brother-in-law of Mrs. Thelma Appleton of London. Also survived by 5 grandchildren; Bradley, Karen, Peter, Bronwen and Katherine and one great-granddaughter; Amanda Michelle. Predeceased by a brother Frederick Appleton and a sister Olive Everingham. Visitation in the Needham Funeral Chapel, 520 Dundas St. (Mon. 7-9 and Tues. 2-4 and 7-9) where the funeral service will be conducted on Wednesday, May 1st at 1:30 PM with Rev. Brian A. McKay officiating. Interment Forest Lawn Memorial Gardens. Contributions to the Canadian Cancer Society would be appreciated.

Portrait of Seaman Appleton Record of Service for Llewellyn Appleton

HMCS NIOBE - Served in NIOBE 23 Jan 1917 - 12 Nov 1917 and 20 Jul 1918 - 12 Aug 1918 as a Boy Sailor, RNCVR

WILCOX, John Frederick - (06 May 1925 - 05 May 2006) - Gardiner Mines, Sydney, NS, It is with heavy hearts we announce the death of Fred Wilcox. Fred passed away at home surrounded by his loving family. Born in Glace Bay, he was the son of the late William and Henrietta (Ormston) Wilcox. Widely known and respected, Fred was a man deeply devoted to his family, his community and his career. He was a charismatic man with a striking presence and ideas to match. He was a visionary and a builder who could bring people together and make dreams happen. He retained his ability to teach life lessons along the way, always with a sprinkling of humour and a few good stories. He was a man of humble roots who remained humble although his accomplishments were prolific. He especially treasured the honour that reflected his pride in his country when was bestowed the Palm Leaf in 2005. Fred was a veteran of the Second World War, RCNVR 43, Convoy Duty, North Atlantic. He served as president of Club 55 for 11 years, executive committee for 15 years at the Royal Canadian Legion Branch 12, Dorchester Street. Fred was the recipient of all awards pertaining to the legion including the highest award the Palm Leaf. Fred made his career as a boilermaker, Local 73 for 35 years. In his younger years, he was an avid fisherman and hunter. Fred raised his family in Gardiner Mines and moved to Sydney in 1990. Fred was happiest when surrounded by his family and was deeply moved by the love and support of his family and friends. It validated his abiding belief in the essential good within everyone despite suffering from his illness. Fred continued to count his blessings. Fred is survived by his companion, Anne Gillis, Sydney; daughter, Tanya Wilcox, Halifax; sons, Bruce (Marie), New Waterford, Fred ( Rena), Ontario, Troy (Sheilagh), Alberta; sister, Ilma Mullouney, Sydney and his extended family, Diane Boutilier, Halifax, Carol Lee Boutilier, Sydney and Charles Boutilier, Edmonton, Alta. He is also survived by nine grandchildren; three step grandchildren; six great-grandchildren and many nieces and nephews. Besides his parents, Fred was predeceased by his wife, Edna (MacLeod), son, Greg Wilcox, brothers, William and Garnet. Visitation will take place Monday, May 8, from 2-4 and 7-9 p.m. at the S.W. Chant & Son Funeral Home, 564 Alexandra St., Sydney.The Royal Canadian Legion Last Post tribute will take place at 7 p.m. Funeral services will be held 1 p.m. Tuesday, May 9, at Christ Church, Sydney with Rev. Fred Rhymes officiating. Burial to follow in Centreville Cemetery, Reserve Mines. Reception to follow at the Royal Canadian Legion Branch 12, Dorchester Street, Sydney. Donations may be made to Cape Breton Palliative Care Society or the VON.

SPALDING, James Dixon (Jim), Commodore, RCN - (1938-2016) On Wednesday, August 10, 2016. Survived by his loving wife Sheila (nee Hayes) of 51 years, brother Frank of Vancouver, sister Sandra of Victoria, caring brothers and sisters-in-law, many loving nieces and nephews, grandnieces and grandnephews and 1 great- grandnephew. A special relationship with John Mayall of Phoenix and Liz Pape of San Diego and their families. Also fondly remembered by many wonderful friends, supporters and neighbours. Jim served 39 years in our navy, primarily in destroyers on each coast, was Commanding Officer HMCS Kootenay (Pacific) and HMCS Huron (Atlantic), with the USN early 70's, Canadian Forces Attaché Tokyo in 80's, Commander first Canadian Destroyer Squadron then CF Maritime Warfare School, followed by staff appointments on west coast and National Defence Headquarters. Visitation will be held at the Garden Chapel of Tubman Funeral Homes 3440 Richmond Road, Nepean Between Bayshore and Baseline Rd on Monday, August 15, 2016 from 1 p.m. until time of memorial service in the chapel at 2 p.m. (The Ottawa Citizen 13 Aug 2016)

HMCS ONTARIO - Served in Ontario in 1956 as an Officer Cadet for training

HMCS JONQUIERE - Served in Jonquiere in 1957 as an Officer Cadet for training

HMCS SWANSEA - Served in Swansea in 1958 as AA/SLt (S) (SSA), RCN

HMC PATRIOT (1959)

HMCS FRASER - Served in Fraser in 1963 as Lt, RCN

HMCS CRESCENT - Served in Crescent in 1964 as Lt, RCN, OpsO

HMCS NIPIGON - Served in Nipigon in 1965 as Lt, RCN, OpsO

HMCS CHAUDIERE - Served in Chaudiere in 1967 as LCdr, RCN, XO

HMCS KOOTENAY - 11th Commanding Officer

HMCS HURON - 4th Commanding Officer

WHALEN, Michael, CPO1, ET 331 (05 Apr 1944 - 08 Aug 2016) - Survived by his wife, Janet; son, Shawn (Linda); daughters, Tracey (Andreas) and Kellie; brothers, Jimmy (Judy), Paul (Tineke); sisters, Sharon (Chris), Sheila (Sol) and stepmother, Marie. A scattering of ashes at sea is planned for August 18. Flowers gratefully declined. Donations may be made to the charity of your choice or to the Chiefs and Pos Veterans Assistance Program, 1253C Esquimalt Road, Victoria, BC V9A 3P4. (The Victoria Times Colonist 12 Aug 2016)

HMCS HURON - Served in Huron as Cox'n

JANUSAS, Edmund Alexander (Ed) - It is with extreme sadness that the family announce the passing of Ed Janusas on August 8, 2016. He passed away after a long and brave battle at Juravinski Hospital. Ed was the last surviving sibling of the Janusas family of Montreal. He was predeceased by his first wife, Evelyn Rose (Crocker). Survived by his loving wife, Elizabeth Noble-Janusas, Hamilton, Ont.; loving daughter, Beverly Prescott, Dartmouth. He also leaves behind his cherished grandson, Andrew Janusas (Jennifer); great-grandsons, Ethan and Owen Janusas, both of Dartmouth; many nieces and nephews. Ed 'Poppy' was overwhelmed by the love shown to him by his extended family, the Marchand and Timbers families of Milton, Ont., and the Noble family, King City, Ont. over the years. He was a Royal Canadian Navy Veteran from 1948-1973 with his home base being Shearwater. He served on His and Her Majesty's Canadian Warship Aircraft Carriers, Magnificent, Bonaventure, and the first Bilingual Canadian Warship Destroyer HMCS Ottawa. He continued to serve Canada in Foreign Affairs at six different Canadian Embassies abroad from 1975-1991. He was a member of the Royal Canadian Legion Branch 163 and Shearwater Aviation Museum, Dartmouth. He was extremely proud to be a long-time member of the Canadian Naval Air Group (CNAG). He was a long-time resident of St. Elizabeth Village in Hamilton and was wellknown as 'The Harmonica Man'. Even in death, Ed continues to serve his community by donating his remains to McMaster School of Anatomy. The family extends their heartfelt thanks to the staff in ICU, and Ward C4 at Juravinski Hospital. Our sincere thanks to Dr. G. Fraser and staff in the hematology department. In lieu of flowers, donations can be made to Juravinski Hospital or a charity of choice. A Celebration of Life will be held in St. Elizabeth Village, Hamilton, Ont. on Sunday, August 14 from 2-5 p.m. Another Celebration of Life will be held in Dartmouth which will be announced through notice in The Chronicle Herald by Beverly Prescott (Janusas) at a later date.

McKINNON, Vernon Eric (Vern) - Age 88 of Dartmouth. It is with heavy hearts that we announce the passing of Vern McKinnon on Monday, August 8, 2016, in Camp Hill Veterans' Memorial Building, QEII. Vern was tired and wanted to be with his eternal love, his wife, Norma who passed December 14, 2015. Vern was born in Glace Bay to the late Murdock and Selena McKinnon (Myers). Dad served 31 years in the Royal Canadian Navy, first as Sonar Tech, then his last 20 years or so as Chief Warrant Officer. He served in the Korean War and was awarded the Korea Medal, United Nations Service Medal, Queen Elizabeth II Jubilee-1977 and the Canadian Forces' Decoration and Clasp. He was a proud Canadian and Serviceman. He was a dedicated husband, father, grandfather and friend. Vern is survived by his sons, Ken (Ruth), Sydney; Bruce (Connie), Dartmouth; five grandchildren and three great-grandchildren; sisters, Loraine Osborne and Shirley Taylor, both of Barrie, Ont. Vern was predeceased by his brothers, Joe, Cecil and Ernie; sisters, Jean and Eileen. There will be no visitation, service or flowers by request of Vern. Cremation has taken place. The family would like to thank the staff, doctors and nurses on 6East-Jubilee for the care, support, friendship and kindness they gave Dad during his stay.

DUCK, Jack McGregor, Lt, RCNVR - Passed on Feb. 18, 2007, 88 yrs, in Ottawa to be with his wife Maggie and other friends & family. Longtime St. Andrews, Windsor member. Avid golfer, boater & bridge player. He was active in real estate for years. Jack served in the R.C.N in WWII. Jack will be missed. Rest in Peace Dad. (Windsor Star 22 Feb 2007)

HMCS COPPER CLIFF - Appointed to Copper Cliff 28 Apr 1945

ML Q084 - 3rd Commanding Officer

ML Q050 - Appointed to Q050 25 Jul 1943 as SLt, RCNVR

OSTLUND, Raymond Eugene, Lt, RCNVR - Died: 01 Jun 1992, Vancouver, BC

HMCS KENOGAMI - Appointed to Kenogami Jan 1944 as SLt, RCNVR

HMCS CAPILANO - Appointed to Capilano 25 Jul 1944 as Lt, RCNVR

NORTON, Arthur Harold, Lt (E), RCNVR - Died: 19 Mar 1996, Kentville, NS

ATCHERLEY, John, Surgeon, RNCVR - Born: 30 Jul 1865, Manchester, Lancashire, England. Died: 20 Nov 1940, Honolulu, Hawaii

GERMAN, Phillip Barry, Capt., RCN - Died: 27 Sep 1981, Ottawa, ON

CGS CANADA - Served in CGS CANADA as Midshipman, Canadian Naval Force

NAVAL HEADQUARTERS (NHQ, 1914)

HMCS FORT RAMSAY (1942)

HMCS GIVENCHY (1944 as A/Capt, RCN - Naval Officer- in-Charge, Esquimalt, BC)

HMCS PROTECTOR (1945)

COX, James Ernest, Lt, RN (Date of death unknown) - He was appointed as an Ordinary Seaman RN. (CFR). He was appointed as a Gunner RN (With seniority dated 07/10/1908). (Lent from RN to RCN) 1912. He served in HMCS Rainbow (For instructional duties) 1912. He served in HMCS Shearwater I as Gunnery Officer 1914-1918. He was appointed as a Chief Gunner RN (With seniority dated 07/10/1918). (He was retired 01/12/1922.) He was appointed as a Lieutenant RN (Promoted On Retired List). (Source: Nauticapedia)

HMCS RAINBOW - Served in Rainbow in 1912 as Gunner, RN for instructional duties

LAKE, Geoffrey, Lt, RNCVR - Died: 25 Oct 1918, Ottawa, ON, of the Spanish Flu

HMCS RAINBOW - Served in Rainbow in 1914

MAITLAND-DOUGALL, William McKinstry Killed - 12 Mar 1918, CO of HMS/m D3

One morning in early January 1911, a British Columbia teenager packed his bags and bade his parents and younger brother a wrenching goodbye. He was leaving for Halifax to join the first term of cadets at the new Royal Navy College of Canada. William Maitland-Dougall at 15 was a good candidate – intelligent, energetic, and self-confident.

Two years later, Willie graduated with honours and went to sea in the gunroom of a British cruiser. World War I broke out while he was pursuing further studies at RNCC and the fledgling Royal Canadian Navy posted him to Esquimalt in August 1914 as one of two midshipmen for new Canadian submarines. The young man was disappointed, but his cheerful optimism soon had him hoping his turn on a battleship would come.

The acquisition of the two submarines was a surprise to the RCN. The premier of British Columbia, Sir Richard McBride, purchased them secretly without approval from Ottawa as the Great War dawned, having heard that German cruisers might threaten Victoria. A few days later, the Dominion government reimbursed the province and transferred the boats to the RCN.

Maitland-Dougall, now tall and outgoing, joined a motley crew for a crash course in submarines. The officers were mainly retired RN types and reservists, and the ratings were raw recruits from the streets of Victoria, leavened with a handful of experienced surface sailors. Together, they crawled around the submarines studying their complex systems and practised the unfamiliar routines, first alongside and then at sea, under the expert eye of a pioneer RN submariner.

Still unnamed and unarmed, the boats made short patrols in the Strait of Juan de Fuca. Without torpedoes, it was fortunate the German cruisers failed to appear. Maitland-Dougall stood watches, both on the surface and submerged using the periscope, and began to appreciate the sub-surface life despite its hardships. In October the RCN christened the boats CC1 and CC2 – the first C for Canada and the second C for a similar class of boat in the RN.

Once the threat subsided, the tempo of operations slackened to a care and maintenance routine and Maitland-Dougall moved on. He didn't get the battleship he wanted and thought that submarines might be his best option – they offered excitement, rapid promotion, and a chance of early command. May 1915 saw him officially volunteer for submarines and request a transfer to the RN.

Within the month, Maitland-Dougall's submarine career was on fast-forward. He sailed in H10 across the Atlantic to Portsmouth; aced the basic submarine course there, and rejoined H10 for patrols in the North Sea. Next came a stretch as First Lieutenant in D3, whose CO was LCdr. "Barney" Johnson, RNR, from CC2. They made a good team in the Western Approaches, claiming one U-boat sunk and another damaged. During this posting, Maitland-Dougall became an Acting Lieutenant and learned his younger brother, Hamish, had been killed at Vimy.

By now, the RN had earmarked the young submariner for command. He said goodbye to Johnson and entered the newly established Periscope School at Portsmouth. After passing the course that taught the art of submerged attack, Maitland-Dougall returned to D3 as her captain. He inherited a happy and efficient crew that he knew well, and they began patrolling in the English Channel under the watchful eye of their flotilla commander, Cdr. Alex Quicke, his former Commanding Officer from H10. These patrols were shorter, but more hectic. The heavy shipping in restricted waters complicated matters, and D3 was frequently attacked by her own side.

On March 7, 1918, Lt. Maitland-Dougall, RCN, took D3 to patrol off Le Havre, France. He was in high spirits – it would be a short patrol and he would be ashore in time to celebrate his 23 rd birthday. But D3 did not return.

What happened was not revealed to the grieving relatives of the crew until several years later. Bombs dropped by a French airship on March 12 sank D3 – the French had not known the Allied submarine recognition signals. Maitland-Dougall and his crew fought to save her but she was lost with all hands. (British divers located the wreck of D3 in 2007.)

The Royal Canadian Navy has never officially recognized the accomplishments of Lt. Maitland-Dougall, RCN, then or now. Indeed, few modern submariners have even heard his name. Maitland-Dougall was the first and only Canadian submarine commanding officer to be lost in action. He also remains the youngest to earn command.

by Julie H. Ferguson, historian and author of Through a Canadian Periscope: the Story of the Canadian Submarine Service (Dundurn 1995) and Deeply Canadian: New Submarines for the New Millennium (Beacon 2000)

HMCS NIOBE - Appointed to Niobe 07 Jan 1915 as Midshipman, RCN.

HMS/m H10 (24 Jun 1915 as A/Slt, RCN, NavO)

HMS/m D3 (05 May 1916)

JOHNSON, Bernard Leitch, CBE, DSO, Captain, RCNR (22 Feb 1878 - 26 Oct 1968) was born at Birkenhead, Cheshire England, son of Bernard Leitch of Dundee Scotland and Lydia Elizabeth (Gurnell) Leitch of Lancaster England. His stepfather was named Johnson and he assumed his stepfather's surname. Johnson was educated at Liverpool England and by 1898 had arrived in Vancouver British Columbia (B.C.). In WW1 he served with the Royal Canadian Navy and the Royal Navy as a captain in the submarine service throughout the war. His submarine, the H-8 struck a mine and sunk immediately, but calm cool action on the part of Captain Bernard Johnson was instrumental in surfacing the severely damaged sub and returning it to its base in Harwich England. Johnson was awarded the Distinguished Service Order (DSO) for saving his crew from death at the bottom of the North Sea and for his skill in getting the severely damaged sub back to its base at Harwich where it could be repaired and salvaged. In 1919 Johnson retired with the rank of Commander, Royal Navy Reserve. In 1939 when WW2 broke out, Johnson was president of his own shipping company in Vancouver, (B.C.). He returned to service in the Royal Canadian Navy as Commander of HMCS Esquimalt. In 1941 he was transferred to Ottawa for special duties and in 1942 returned to the Pacific Coast on the staff of the Commanding Officer. In June 1942 he took command of a base supply ship with the rank of Acting Captain and was confirmed with the rank of Captain in 1943. In 1944 he transferred to the retired list and in 1946 was named a Commander of the Order of the British Empire (CBE) in recognition of his service to his country. In 1946 he returned to management of his shipping company, Johnson Walton Steamships Ltd. In 1904 he had married Flora Grant, daughter of Mr. and Mrs. Alex Grant of Vancouver. They had one son, B.D.L. Johnson OBE. After Flora Grant died in 1935, Johnson married Ellenor Weaver Allen Hart, daughter of Mr. and Mrs. Frank B. Allen of Winnipeg. He passed away on 26 Oct 1868, Vancouver, BC.

HMS H-15 Commanding Officer and Flotilla CO for HMS H-14 and HMS H-15 for delivery from UK to Bermuda. Arrived day after Armistice

HMS/m H8 (CO, 1915)

HMS/m D3 (CO, 1916)

HMS/m E54 (CO, 1917)

HMCS PRESERVER - Appointed to PRESERVER 01 Jun 1942, CO, 1st Commanding Officer

KEYES, Adrian St. Vincent, LCdr, RN - Born: 19 Dec 1882 Died: 06 Oct 1926

BURLINGHAM, Garry Irwin, Slt, RCN (19 May 1938 - 15 Aug 2016) - CPA, of Digby, loving husband, father and grandfather, died on August 15, 2016, in Yarmouth Regional Hospital. He was 78. Garry was born in Saskatoon, Sask., eldest child of Mildred (Brooks) and Irwin Burlingham. His early education was in Saskatoon schools. Garry served as a sub-lieutenant on HMCS Kootenay. He survived the horrific explosion that occurred on Kootenay on October 23, 1969. He returned to school in his late 30's to study accounting and completed the requirements as a Certified Management Accountant in his 40's. He believed that it was never too late to get an education. Garry's last paid employment was as the administrator of Tideview Terrace, a home for special care in Digby. He loved the residents and they loved him. He always enjoyed running into former co-workers who gave him lots of hugs. He was a diehard Saskatchewan Roughriders fan, and enjoyed watching Nascar and M.A.S.H on tv. Garry is survived by his wife, Heather (Duffy), sons Forbes (Katherine) Burlington, Ont; Gavin Burlingham, Halifax; Matthew Snow (Natasha Dugas), Belliveau Cove; twin grandsons Marcus and Matthew Snow of Grand Bank, NL; sister, Lynn (Gordon) Johanson of Calgary, AB and brother Brent (Laurie) Burlingham of Saskatoon. He is also survived by step-grandchildren Danielle and Brendon Saunders, Grand Bank, NL; chosen grandchildren Lacey and Lexi Falkingham of Kelowna, BC. He was predeceased by his first wife, Helen (MacDonald), parents and brother, Darryl. Garry was a ham radio operator, VA1 GB. He recently told Heather that he was happy with his life. Garry has been cremated. There will be a celebration of his life on Friday at 2:00 p.m. officiated by Pastor Steve Leroy at Digby Wesleyan Church; reception to follow. His ashes will be scattered in St. Mary's Bay. The family is thankful for the excellent care Garry received at ER and ICU at Yarmouth Regional Hospital as well as from EHS ambulance service. Family flowers only. Donations may be made to a breast cancer charity, the Brain Injury Association of Nova Scotia or a charity of your choice. Do you love me? YES! More than ever? YES! And forever? YES!

Submitted by daughter Cheryl - Garry started his Navy career in Saskatoon at the HMCS Unicorn During this chapter of his life Garry, together with his 1st wife, Mary, had 5 children. Garry was predeceased by son Shawn Irwin in August 1967 at the young age of 2. He is survived by, Cheryl & her three children, Garry "Lee" & his 2 children, Michele, and Debbie.

Photo of Slt Burlingham - Courtesy of Cheryl Clarke. Photo credit: file # qc-4146-2 by CFQC staff. Picture taken in 1964 at the HMCS Unicorn.

HMCS KOOTENAY - Garry Burlingham was serving in Kootenay as a SLt at the time of the explosion

NYE, Wilfred Donald (25 Jan 1922 - 08 Aug 2016) - It is with devastating sadness and total heartbreak that our family announces the passing of Wilfred Donald Nye, aged 94, in Montreal, Canada on August 8, 2016. He was surrounded by his loving family at home. Wil will always be deeply loved, cherished and remembered by his loving wife of 63 years, Esther Kalan Nye. His children, Kathryn Nye and Cheryl Nye will always remember their dad as their hero, protector and the most loved, kindest and cherished dad in the whole world. Sadly missed by his brother-in-law John Kalan and family. Wilfred also leaves behind his many cousins and relatives. He has now reunited with his mother, Hilda Malone, his dad, Harold Gilbert Nye, his brother Harold Gilbert (Sonny) Nye, his two grandmas, Annie Gavaghan Malone and Helena Ward Nye, his Aunt Ethel Nye and his loving mother-in-law and father-in-law, Mary and Joseph Kalan who adored Wil. Wilfred proudly served his country during World War II in the Royal Canadian Navy. He served aboard the minesweeper HMCS Vegreville in the North Atlantic. His total love and devotion to his family was paramount in his life. He loved life to the fullest and was always so proud of his family, as we were of him. We loved him more than life, itself. Heaven's gates have now welcomed a beautiful and kind spirit. Viewing will be held at the: Mount Royal Funeral Complex 1297 Chemin de la Foret Outremont, Quebec H2V 2P9 on Sunday August 14, 2016 from 1 p.m. to 5 p.m. Funeral service will be held on Tuesday, August 16, 2016 at 12 p.m. (The Montreal Gazette 13 Aug 2016)

VICTOR, Leonard - After a wonderful life filled with the joy of family and friends Leonard Victor passed away peacefully at Thunder Bay Regional Hospital on Saturday, August 13, 2016 surrounded by his loving family. Born on November 17, 1922 Len was in his 94th year and enjoyed every one of them. Len (also called LV and Papa) is survived by his wife Marj (nee Manahan) with whom he celebrated their 70th anniversary in March of this year. Also surviving Dad are his children Rick (Cheryl), Tom (Shirley), Marj Ritchie (Glen), Vikki Kinsman (Ian), sister-in-law Norma Victor, grandchildren Lennie Victor, Tyler Victor, Stephen Victor (Brandi), Jennifer Craddock (Pat), Matt Victor, Dustin Victor, Curtis Ritchie (Lauren), Jessica Ritchie (Joey), Laura Bron (Jeff), Lisa Kinsman (Jared) and great grandchildren Sophie and Brynne Victor, Owen and Blake Craddock, Emmett Ritchie and Parker and Grace Bron. Also considered to be family is Gary Joseph. As well countless nieces and nephews will miss Dad. Dad is also survived by daughter Leslie Gilliam (Lloyd – deceased), Jamie Gilliam (Agnes), Bobbi-Jo Gilliam (Craig) and their children. Dad was predeceased by his son Tim on May 14, 2016 (Linda - deceased), his brothers Gordy (Dorothy) and Raymond, his parents Harry and Ellen, his parents-in-law Jim and Maggie Manahan and many sisters and brothers-in-law, cousins, a niece, nephews and relatives in England. Dad was first employed at the Canada Iron Foundry where he achieved his machinist qualifications and later was employed with Haquoil Construction as Machine Shop Superintendent and then at LUPEC at Lakehead University until his retirement. Dad could fix anything and this ability was apparent in his employment, his garage at home and resulted in Dad converting his camp on Floral Beach from a tiny cabin to a cozy camp. Dad was proud to serve his country during World War ll when he joined the Navy in 1942 and spent most of his time on the HMCS Collingwood K180 as an Able Seaman and head gunner. Dad loved to recount stories of his adventures during the war and he enthralled his children, their children and even their children. He was always the hero in his navy whites taking on the world. We thought dad single handedly won the war. In fact, Dad did cross the Atlantic 22 times and saw action in the North Atlantic. Dad joined the Legion Branch 6 more than 72 years ago and proudly marched in every Remembrance Day Ceremony since he served. Dad had a smile that went forever and his sense of humour brought him many friends. Dad was the last remaining member of the Snorters Club. He was a storyteller who would have the listener holding their sides from laughter. Dad's gift to all was a love of life and an willingness to have an adventure at the drop of a hat. Dad loved his pets and his dogs brought him a great deal of happiness. The family would like to thank workers from CCAC (St. Elizabeth), Wesway and the nurses at the TBRH 2A for the excellent care dad received. Special thanks is also extended to Dr. Addison whose skills and compassion helped all of us through Dad's illness. A celebration of Dad's life will take place at the West Thunder Community Centre, 915 South Edward Street from 12 noon until 2:30 Thursday, August 18th 2016. A private family burial will take place at a later time. In lieu of flowers donations may be made to the Thunder Bay Naval Heritage Fund or a charity of your choice. (The Chronicle Journal Aug 2016)

DAVIES, Reginald McKenzie (Reg) (27 Feb 1924 - 12 Aug 2016) - beloved husband of Nancy of Calgary, AB passed away on August 12, 2016 at the age of 92 years. Reg's family was the light of his life. He will be lovingly remembered by his children Randy (Roz) Davies, Tracy (Cary) Humphrey, Kathy (Bryan) Murphy, daughter-in-law Cheryl Davies and grandchildren Jenna (Colin), Cara (Tyson), Jarrett, Shaeann, Paige and Georgia. Reg was predeceased by his son Rob and parents Thomas and Catherine. Reg was born and raised in Brandon, MB. In 1941, he started working for The Royal Bank in Winnipeg. Shortly after, in 1942, he enlisted in the Royal Canadian Navy and served in WWII, stationed in Newfoundland and Bermuda. In 1945, Reg returned to Manitoba and continued his career in banking and finance. In 1966, Reg took a job with the federal government and relocated to Fort Smith, NWT. It was in the North where he met Nancy and they married in 1969. Their time in Fort Smith forged lifelong friendships that followed them after their move in 1973 when Reg was transferred to Calgary. Before retiring in 1992, Reg worked in management at Heritage Park. Reg was a real sportsman, he played hockey, golfed and curled. He also loved most spectator sports and cheered on the Flames and Blue Jays. Reg had a tremendous passion for playing bridge. He and Nancy played with various bridge clubs and socially with friends. He always looked forward to Wednesday games at Legion, Branch No. 285 where he was a member. Throughout the years, Reg and Nancy enjoyed travelling with friends and family on golf trips, to the Maritimes, on Christmas vacations to Hawaii and Mexico, and on Caribbean and Alaskan cruises. In his later years, Reg entered the C3 program at Sarcee Carewest which supported him to maintain independent living at home. He enjoyed the many friendships he made at C3, being the emcee for events and reciting 'In Flanders Fields' at Remembrance Day services. The family would like to thank the staff at C3, Colonel Belcher and Foothills Hospital, unit 36 for their care and compassion during Reg's final days. Reg will be dearly missed and will live on in our hearts. A Celebration of Reg's life will be held at McInnis & Halloway (Park Memorial, 5008 Elbow Drive S.W. Calgary, AB) on Friday, August 19, 2016 at 3:00 p.m. In lieu of flowers, friends may make memorial tributes directly to the Kidney Foundation of Canada, 6007 – 1A Street SW, Calgary, AB T2H 0G5 Telephone: 403-255-6108, www.kidney.ca or to the Carewest Sarcee C3 program, c/o Calgary Health Trust, 800, 11012 Macleod Trail SE, Calgary, AB T2J 6A5. In living memory of Reginald Davies, a tree will be planted at Fish Creek Provincial Park. (The Calgary Herald 16 Aug 2016)

HAWRYLUK, William (1922 - 2016) - age 93 of Saskatoon and North Battleford passed away quietly in his sleep on August 2, 2016 at RUH following a short illness. Bill is survived by his loving wife of 69 years, Audrey. Bill, one of 9 children, was born at the family homestead near Hatherleigh, SK to Steven and Pauline Hawryluk. He joined the Navy in WWII and became a decorated veteran, seeing active service around the world. Bill returned to North Battleford where he married Audrey Graham. They made their home there and raised 4 children. For 35 years Bill worked at the Saskatchewan Hospital as a RPN. Upon retirement they moved to Saskatoon. Bill had a reputation of being a hard worker and was recognized as not only an outstanding gardener in the summer. During the winter he used his talents to build a skating rink which became the hub of neighbourhood activity. Bill was an active member of the Legion and an avid fan of his children's sports. His interest in working with local youth led him to involvement in Boy Scouts. Bill is survived by his daughters Barbara Porter of Elgin, ON; Bonnie Manchur of Coleman, AB; Billee Walker of Saskatoon; and son, Barry Hawryluk of Sherwood Park. Bill had 7 grandchildren and 6 great-grandchildren. In lieu of flowers, donations may be made to the Canadian Cancer Society. The family wishes to extend sincere thanks to Dr. A. Lacny and the caring staff of Preston Park Retirement Residence. Cremation arrangements in care of Mourning Glory Funeral Services. (The Saskatoon StarPhoenix 11 Aug 2016)

KATCHUIK, Leo (02 Dec 1925 - 05 Aug 2016) - Passed away peacefully at the age of 90. He leaves behind two sisters, Sylvetta and Myras (Horst); sisters-in-law, Heather and Loretta; four children, Cynthia, Janet (Richard), Larry, and Richard; eight grandchildren, Melissa, Jennifer (Brad), Everett, Kristopher, Shannon (Justin), Angela (Steven), Jordan (Carla), and Jonathan (Sam); fifteen great- grandchildren, Brandon, Katherine "K-Lee", Brooke-Lynn, Damon, Dylan, Danielle, Taylor, Ashley, Jessie, Karmen, Emily, Stephanie, Jayden, Shaylee-Ann, and Zander; and many nieces and nephews. Leo was predeceased by his father, Emil; mother, Mary; his wife of 58 years, Evelyn; his brothers, Larry and Nick; brother-in-law, John; nephew, Randy; and great-granddaughter, Megan. Leo was born in Limerick, Saskatchewan. He was raised on the family farm in Assiniboia, Saskatchewan and at an early age was taught the value of hard work. At age 18, he joined the Royal Canadian Navy where he served in the North Atlantic and on patrol duty off Halifax. In 1946, he ended his career with the Navy as Vancouver Harbor Quartermaster. Leo then joined the Royal Canadian Air Force, and in 1954, he was posted to Saskatoon, Saskatchewan. That same year he was posted to RCAF 3 (F) Zweibrucken, West Germany; with his wife and children, they took every opportunity to travel the countries of Europe. After four years in Germany, Leo spent the remainder of his career at CFB Gimli, Manitoba, and retired in 1970. Upon his retirement from the Royal Canadian Air Force, he began a new career in the metal fabrication industry, where he was foreman and actively involved in the union. Leo loved the peace and tranquility of his ranch in Lone Butte, BC, where in the early years, he would spend most weekends. Upon his retirement, he moved up there for the spring, summer and fall. He always had a lengthy to-do list that never seemed to shrink, and that is exactly how he wanted it. Leo's face lit up whenever his great-grandchildren were around; whether it was going for walks together, giving them treats, or taking them for one of his famous tractor rides, he loved spending time with the children. He could be seen smiling and joking around with them at his side. Graveside Service will be held on Monday, August 15, 11:00 a.m. at Surrey Centre Cemetery, 16671 Old McLellan Road, Surrey, followed by Celebration of Life at 5 Star Catering, 5640 188 Street, Surrey. (The Province 13 Aug 2016)

MORPHET, Francis Norman (Frank) (02 Jan 1926 - 18 Jul 2016) - passed away with his family by his side on July 18, 2016 at the age of 90 years. He is remembered and sadly missed by his daughters Debbie Ray and Wendy Tatham, and son Craig Morphet (Tina), his grandchildren, Sheril, Ryan, Michelle, Allison, Lindsay, Alexa, Nicole and Cassandra, and several great-grandchildren. He is sadly predeceased by his sister Helena Lough and brother Jack Morphet. Frank was born in Thunder Bay where he would work his entire career at the "City of Thunder Bay" in City Hall before he retired to Penticton in 1983. Frank served in the navy in WW2 and was a Legion Member for 72 years. Nicknamed "Patty", Frank loved his family, hockey, baseball, golf, and was considered by many to be the "Ultimate Gentleman". The family would like to thank the staff at Haven Hill for all their love and support. A Celebration of Life will be held on August 20, 2016 at 1:00 PM at Providence Funeral Homes, 1258 Main Street, Penticton, BC, V2A 5G1. Memorial tributes may be made to the War Amps Canada, 2827 Riverside Drive, Ottawa, Ontario, K1V 0C4. (The Daily Courier 15 Aug 2016)

NICKERSON, Arthur Larkin (Bart) (19 Aug 1940 - 29 Jul 2016) - After a three year Battle with cancer it is with great sorrow that we announce the passing of Bart in the Cowichan District Hospital on July 29th, 2016. He leaves to mourn his loving wife Margaret of 46 years, two sons: Scott (Debbie) and Clint (Leah), six grandchildren: Chelsea, Cassie, Jesse, Jacob, Cameron and Emily, two great-grandchildren, Hayden and Prestley and sisters: Kaye, Alice (Dick), Lindy (Morris) and many loving nieces and nephews and of course his beloved dog "Bentley". Bart was born in Prince Rupert, BC, where he graduated high school and later moved with his family to Lake Cowichan. His love of the sea had him joining the Navy and then working in the Marine Industry. After which he went on to his 2nd love "Big Trucks" and drove off road logging trucks until his retirement at 65. He then drove trucks for his son, Scott's company. Bart's favourite Bible verse was the 23rd Psalm. He will be lovingly remembered by his family as a gentle soul who loved to add humour and fun to any room. The family would like to thank the Doctors, Nurses and staff of the Cowichan District Hospital and the Chemainus Emergency Hospital for their excellent care of Bart. A Memorial service will be held at the Bethel Baptist Church, 463 Ypres Street, Duncan, BC at 2:00pm on Saturday, August 13th followed by a gathering in the church hall. In lieu of flowers donations may be made in Bart's memory to the Cowichan District Hospital Foundation, Suite #4, 466 Trans Canada, Duncan, BC V9L 3R6. (The Victoria Times Colonist 13 Aug 2016)

PEEL, John (06 Apr 1935 - 04 Aug 2016) - At the Cornwall Community Hospital, McConnell Site, on Thursday, August 4, 2016. John Peel of Cornwall; age 81. Beloved husband of Suzanne Peel (nee Bouvier). Loving father of O'Reilly Peel, Shelley Peel (Denis) and James Peel (Gen). Predeceased by his son, Daniel. Proud grandfather of 6 grandchildren and 5 great-grandchildren. Dear son of the late James Peel and the late Myrtle Peel (nee Goodhue). Predeceased by one brother, James, and one sister, Irene Payne. The family will be in attendance at Lahaie and Sullivan, Corwall Funeral Homes, West Branch, 20 Seventh Street West, (613-932-8482) from 12 noon Wednesday until the time of Service. A Memorial Service will be held Wednesday, August 10, 2016 in the Memorial Chapel of the Funeral Home at 2 p.m. Interment at Notre Dame Cemetery. As expressions of sympathy, donations to the Heart and Stroke Foundation or the charity of your choice would be appreciated by the family.

POWER, Bernard Victor, RCNVR - Of Windsor, Ontario, 96 years, died August 13, 2016, peacefully at his retirement residence in Oak Park, LaSalle. He was born at home in Sandwich, Ontario on April 27, 1920, to John O'Connor Power and Minnie Pilon, and he was married to Shirley Agnes Fleming for 57 years. They were wed in Assumption Church on April 22, 1944. Bernard will be remembered with love and respect by his eight children Ken (Lita), Mary Power (David White), Michael (Kathleen), Timothy (Ellen Sparling), Geralyn (Len) Kane, Patrick, Rosemary (Paul Wayvon), John (Barbara Westlake-Power). Grandfather of Lucien (Hailey Tocher), Francis (Isabel Crawford), Sebastian, Megan (Todd) McLean, Lindsay, Theresa (Armin) Krauss, Geralyn (Dan) Salomons, Jonathon, Lauren, Matthew, Julie (Roberto) Muscedere, Ryan (Kate McCann), Kyle (Erin Parker), Earl (Natalia Linares), Floyd, Joe, Jack, Jasmine (Jeff) Lynn, Keelan, Celia and Owen. Great-Grandfather of Ian and Evan McLean, Benjamin and Ethan Muscedere, Finleigh and Adleigh Kane, Ethan Power and Greyson Kane. Bernard's family was his life. He is survived by his sister Theresa Haggarty, his sister-in-law Patricia Lisinski, and by numerous nieces, nephews and cousins. He was predeceased by his wife Shirley (2001), his infant son Bernard Joseph (1953), his three sisters, Olive Deneau (1996), Augustine (1999) and Kathleen Gatfield (2001) and by his brother John (2008). Bernard was educated at the University of Detroit and Assumption College and was a World War II veteran, serving as a Writer in the Royal Canadian Navy Volunteer Reserve from 1943 to 1946. He worked at the Unemployment Insurance Commission for 35 years. He was a member of Holy Name of Mary Parish for 50 years and afterwards of St. Alphonsus Parish. He had a special devotion to the Blessed Sacrament and read Sacred Scripture, recited the Rosary daily and was a generous benefactor of the St. Vincent de Paul Society. One of his favourite Saints was Thérèse of Lisieux. Bernard was an avid reader and walker and liked to travel. Camping with family was a passion of Bernard's. He and Shirley wintered in Florida for many years, visited nine out of ten Canadian provinces and many parts of the United States and made trips to England, Scotland, Ireland and Paris, France. He was a loyal fan of the Detroit Lions and the Detroit Tigers. Visitation will be held at Janisse Funeral Home 1139 Oullette Ave, Windsor, 519-253-5225 Friday, August 19, 2016 from 2 p.m. - 5 p.m. and 7 p.m.- 9 p.m. with Parish Prayers at 7 p.m. Visitation will continue at St. Alphonsus Church 85 Park St. E Windsor Saturday, August 20, 2016 from 9 a.m. until Mass of Christian Burial at 10:00 a.m. Cremation to follow. If you so desire, donations may be made to Hospice of Windsor and St. Vincent de Paul. (The Windsor Star 17 Aug 2016)

EATMON, Donald Arthur (Ernie) (04 Jun 1942 - 28 May 2016) - died at the Royal Jubilee Hospital in Victoria, BC at the age of 73. He was predeceased by his mother, Dorothy Marietta Eatmon and father, Donald Duncan Major Homes and two brothers, Noman Eatmon and Robert Eatmon. Mourned by two sisters, Joan Eatmon of St. John, NB and Vivian LaForest with her husband, John of Calgary, Alberta, and 6 brothers, Paul, Marshall, Harold, Hubert, Barry and Claude, all of St. John, NB. He is also survived by his aunt Josephine (Eatmon) Haines of Elm Hill, NB, along with many nieces, nephews and cousins. Donald served in the Navy, reaching the rank of Chief Petty Officer. Following his retirement, he joined the force of commissionaires where he served for 15 years at Dockyard in Victoria and rose to the rank of Sergeant. Throughout his careers in both the Navy and Commissionaire, Donald was blessed with the comradery and support of colleagues that these careers provided. Donald will be remembered fondly by many. A Memorial Service and Reception will be held in the Sequoia Centre at McCall Gardens, 4665 Falaise Drive on Thursday, August 25th at 3:00 pm. (The Victoria Times Colonist 20 Aug 2016)

PULLEN, Thomas Charles, Captain, RCN - Born 27 May 1918, Oakville, ON Died: 03 Aug 1990, Ottawa, ON

In Memoriam: Captain Thomas Charles Pullen, Oc, CD, RCN (Ret'd), 1918-1990 A great seaman, one of the world's foremost Arctic navigators, and an active member of the Anglican laity, Tom Pullen died on 3 August 1990. At Ottawa's All Saints Cathedral, where his funeral took place on 6 August, there was hardly an empty pew. Former naval persons and serving sailors comprised a large part of the congregation; a naval funeral party escorted the coffin to the cathedral; and naval officers served as pallbearers. The navy, as so many have remarked, has a great sense of occasion. The person to whom the navy and others were paying their respects for the last time was no exception to the rule, and the ceremony was accordingly appropriate to the circumstances.

The Pullen family has a long and distinguished naval pedigree, which Tom himself tracked down over the years. It began with Nicholas Pullen, who in 1781 found himself in the Royal Navy and went on to serve for thirty-seven years, achieving the rank of warrant officer. It included sixteen other Pullens, who subsequently joined the Royal, Australian and Canadian navies and the merchant service. Combined they accumulated over four hundred years of service.

The connection with Canada began with Vice-Admiral William John Samuel Pullen, RN, and his brother (and Tom's namesake), Captain Thomas Charles Pullen. It was a remarkable coincidence, in view of Tom Pullen's association with the Arctic, that early in their careers these brothers took part in the search for Captain Sir John Franklin in the Canadian Arctic. The principal Canadian sailors in the family tree, Tom and his older brother, the late Rear- Admiral Hugh Francis Pullen, RCN, seem to have been in- direct descendants of a third brother in that nineteenth century naval family, an earlier Hugh Francis Pullen (1825- 1883), who served as Paymaster-in-Chief of the Royal Navy.

Tom was born in Oakville, Ontario, where his parents had settled, on 27 May 1918. He fell in love with the navy and with ships as early as he could remember, and in 1936 followed his brother into the RCN after attending what is now called Lakefield College School. His early training, like that of all Canadian naval officers at the time, was with the Royal Navy, and he was one of a very successful lot, including Vice-Admiral Ralph Hennessy, Vice-Admiral William Landymore, Rear-Admiral "Bob" Welland, and Rear- Admiral "Bobby" Murdoch. Yet among the members of this term, even if he did not reach flag rank, T.E Pullen's sea-going achievements stand alone.

His midshipman's journal, the preparation of which was to so many "young gentlemen" a dreadful penance, shows the orderly mind and indestructible enthusiasm that would characterize his career, both as a naval officer and as Canada's leading authority on ice navigation. His early service in the Second Destroyer Flotilla of the Mediterranean Fleet (perhaps the most efficient, and certainly the most competitive part of the Royal Navy between the wars) was an important formative influence. During the Second World War he qualified as a specialist gunnery officer; served in the ships Assiniboine, Chaudiere, Ottawa, and Saskatchewan; and spent more time than he wanted (about a year) at the gunnery school in HMCS Cornwallis, the training establishment near Annapolis, N.S. He was a first lieutenant on the Ottawa when she was torpedoed on 13 September 1942; first lieutenant of the Chaudiere during the long hunt and destruction of U-744 on 5-6 March 1944; and captain of the Saskatchewan from August 1944 until October 1945. It is noteworthy that he commanded the RCN's contingent at the victory parade in London, England, on 8 June 1946.

In his postwar career, he ran the RCN's gunnery school at Halifax (1945-48); managed to take virtually every staff course then available to RCN officers (including the Royal Navy's tactical course and the staff course at the Royal Naval College in Greenwich, both in 1948; and those offered at the Imperial Defence College in 1958); and was the executive officer of HMCS Cornwallis, which was then the New Entry training establishment, from 1951 to 1953. He then took command of HMCS Huron for service in Korean waters. He was for a while Commander, Canadian Destroyers Far East, before receiving a two-year appointment to Naval Headquarters in Ottawa in 1954.

It was in February 1956 that he received the prize of his naval career: command of HMCS Labrador. The navy acquired this Westwind-class icebreaker, built at the Davies shipyard in Quebec, to give the RCN the capability to navigate in Canadian Arctic waters at a time that the country was participating in the supply of Distant Early Warning stations. Under the command of Captain O.C.S. "Robby" Robertson, RCN, the Labrador in that year completed the first deep-draft navigation of the Northwest Passage.

Having sailed in the ship for familiarization in the Eastern Arctic and the Foxe Basin in 1955, Captain Pullen took command and assumed the role of Senior Officer for the U.S. Navy, U.S. Coast Guard and Canadian Eastern Arctic DEW-Line sealift convoys in 1956. The next year, when he was thirty-nine years old, he became the U.S. Navy Task Force Group Commander for the survey and opening of Bellot Strait. As the writer of his obituary in the London Daily Telegraph put it, "he drove Labrador so hard during 211 days at sea that she sailed through 37,000 miles of largely uncharted waters without dropping anchor once." Pullen was the second and last naval commander of the ship; the navy turned her over to the Department of Trans- port in 1958. It is safe to say that under naval command the ship had a more purposeful and productive career than it has had since.

In 1960 he took command of the naval air station, HMCS Shearwater, and of the first-of-class supply ship Provider (1963-64). In these posts he made his mark by conducting the first twenty-knot night refuelling of the Mackenzie-class destroyer escort, HMCS Yukon. It was, however, to be his last seagoing naval command. In 1965, as the army, navy and air force were enduring the transition to a single unified service, he was one of those sailors who chose to pursue their avocation elsewhere.

He established himself without pause as a consultant on Arctic navigation and as an ice master. His "list of credits" in these roles is too long to list in its entirety, but it included six Arctic surveys with the Canadian Coast Guard; the 1969 and 1970 voyages of the Manhattan in the North- west Passage; advice in 1976 on the design and construction of icebreakers in Finland; and seven seasons as ice master in the Arctic (plus one in the Antarctic for good measure). Tom assessed his most important efforts as the double transits of the Northwest Passage in one season "of that enormous 155,000 ton icebreaker Manhattan;" the successful tow from the S1. Lawrence of a twelve thousand-ton barge "in the face of so many critics who were determined that it could not be done;" the completion of four Northwest Pass- age transits; and the "circumnavigation of Fury and Hecla Strait and the heavy pack in the Gulf of Boothia, late in the season, and totally unaided." In recognition of his services to Arctic knowledge, he was appointed to the Order of Canada in 1984. The same year, the Royal Canadian Geo- graphic Society awarded him its prestigious Massey Medal.

For several years Tom served on the council of our society and made lively and useful contributions to the meetings he was able to attend. It always worried him that he was "sailing under false colours," but there was no doubt in the minds of his fellow directors that his presence on the board was of the greatest value. In a May 1990 letter declining nomination for First Vice-President of CNRS, Tom wrote that:

"I have continuing commitments now for two companies involved in Arctic cruising, and subsequently demands for my services as Ice Master for voyages through the Northwest Passage and also into Soviet Arctic waters leading, it is to be hoped, to an attempt on the Northeast Passage. Three new expedition ships are building to meet a growing demand for these specialist cruise .. .It is my determination to carry on being involved in the Arctic operationally (rather than in research) for as long as I am physically up to it.. ."

hat full seagoing life that made him so important to those of us who attempt to write about the sea, and it is the connection between the seafaring community and those who engage in research about it that gives our society its lifeblood. When that letter was written nobody had any idea how soon, how sadly, and in what an untimely fashion his plans would have to be abandoned . The committee chosen by the Admiral's Medal Foundation to select this year's winner of the Admiral's Medal was no exception. Thus, it was not until 22 October that Tom Pullen was announced as the recipient of the award for 1990 . The citation reads:

"For his significant personal contribution to navigation, exploration, geographical knowledge and the advancement of science in the Arctic. By continuing to apply his rare expertise and remarkable intellect to problems of Arctic operations and through his tireless and ongoing studies , he made himself a leading expert in his field , which is of extraordinary and special importance to Canada and to maritime affairs."

The world has lost a precious asset in this modest, supremely competent, and good humoured man. We extend our deepest sympathy to his family. W.A.B. Douglas Ottawa, Ontario (Source: The Argonauta Vo. II No. 4 Oct 1990)

HMS SHROPSHIRE

HMS SUSSEX

HMS HOTSPUR

HMCS OTTAWA - Appointed to Ottawa 17 Feb 1942 as Lt (G), RCN. Survived the sinking of HMCS OTTAWA

HMCS CHAUDIERE - Served in Chaudiere 1941-1942 as XO

HMCS SASKATCHEWAN - 5th Commanding Officer

HMCS IROQUOIS - 11th Commanding Officer

HMCS MAGNIFICENT - Served in Magnificent in 1949 as LCdr, RCN

HMCS HURON - 10th Commanding Officer

HMCS LA HULLOISE - 6th Commanding Officer

HMCS LABRADOR - 4th Commanding Officer

HMCS PROVIDER - 1st Commanding Officer

RHIND, John Harry, PO1 - 83, Cooks Brook/Fredericton, N.B, passed away August 12, 2016, in Dr. Everett Chalmers Regional Hospital, Fredericton, N.B. Born in Montreal, Que., he was the son of the late Albert Charles and Dorothy Hazel (Bryan) Rhind. He will be sadly missed by children, Christine (Dennis) MacCallum, Toronto, Ont.; David Smith, Dartmouth; Lori (Royce) Smith, Fort McMurray, Alta.; Sharon (Floyd) Rosborough, Prince William, N.B.; John (Tracey) Rhind, Lantz; daughter-in-law, Carol Smith, Dartmouth; 11 grandchildren, 13 great-grandchildren. He was predeceased by his wife, Dorothy; son, Steven. Cremation has taken place. Visitation will be 1 p.m. Wednesday, August 17 in Ettinger Funeral Home, 2812 Highway 2, Shubenacadie, followed by a funeral service at 2 p.m. in the funeral home chapel, Lori Crocker, DM officiating. Private interment to follow. Donations in memory of John may be made to the Heart and Stroke Foundation of Nova Scotia or The Kidney Foundation of Canada, Atlantic Canada Branch.

DUGGAN, Brian Patrick (05 Dec 1938 - 07 Aug 2016) - It is with sadness that we announce the passing of Brian Duggan, aged 77 years, in Victoria, BC. Brian, son of John and Gertrude Duggan, was born in Kenora, Ontario. He leaves to mourn his daughter Jackie (Patrick); siblings, John (Marion), Dean (Maria), and Shelagh (Michael); grandchildren, Emma and Theodore; Aunt Beatrice Stewart; and numerous nieces, nephews, cousins, and friends. Brian grew up in Redditt, Ontario and then attended St. Paul's College boarding school. He obtained a BA, MBA and PhD. He taught in the Faculty of Management at the University of Manitoba from 1966-1995. Brian was in the Naval Reserve from 1956-1993 and was the Commanding Officer of HMCS Chippewa during the 1980s. Brian was known for his gentle nature, intelligence and his quick sense of humour. Funeral will take place in Victoria, BC on August 29, 2016. Donations may be made to Parkinson's research. (The Winnipeg Free Press 20 Aug 2016)

FISHER, E.R. (Bud) - RCN WW II Veteran. Died: 03 Jan 1984

WOOLNER, Wayne K. - Born: 06 Jun 1945 Died: 09 Jun 1983. Buried Woodland Cemetery, Kitchener, ON.

McCAULEY, Jack Clark, Lt, RCNVR (21 Dec 1922 - 11 Nov 2003) - After a full and cherished life, Jack McCauley died peacefully on Remembrance Day in his 80th year. For 46 years, he was the deeply loved husband of Joan. Jack was the dearly loved father, father-in-law, and grandfather of: Lyn and her children Carmen, Lisa and Sarah; Laurel and her husband Guy Pritchard; Patrick and Justine Segal and his children Roxanne, Ryan, and Jasmine John; Brian; and Gordon and his wife Catherine and their children Peter, Heather and Jay. His many, many Friends and relatives were very important members of Jack's life. After graduation from Etobicoke Collegiate and the University of Western Ontario (Kappa Alpha '49), and honourable service to his country as a Lieutenant in the Royal Canadian Navy, Jack enjoyed much success in business through leadership roles with prominent marketing and sales organizations. More important, however, was the pleasure he ultimately found in his family, and coaching and counseling others. Jack came to appreciate that the essence of community service was the enormous inspiration he received from the simple act of helping others. Jack left life as he lived it, the source of wisdom and counsel to many, with a warm smile and handshake to all, and always with a funny story to pass along. In celebration of his life, Jack's family invite all with a happy memory to join them at a reception at St. George's Golf and Country Club, 1668 Islington Avenue, on Monday, November 17, 2003 from 5: 00 p.m. to 7:00 p.m. In lieu of flowers, the family respectfully suggests donations to your favourite charity, and that you be certain today to cherish those you love. (The Toronto Globe and Mail 14 Nov 2003)

HMCS MALPEQUE - in MALPEQUE as SLt & Lt, RCNVR

STACEY, William Roland, DSC, MID, Capt. RCN(R) - Roland Stacey was a Master Mariner before the Second World War and served deep sea with the Robert Dollar line, the Canadian Government Merchant Marine, Union Oil and others . He initially served as an indentured apprentice on the motor schooner Geraldine Wolvin out of Vancouver in 1917 at age 16. His ship was nearly captured by Count Von Luckner and the German raider Seeadler but Stacey's ship sailed past Mopelia Island in the south Pacific and ignored signal fires from the island where the Seeadler had run aground. His most prominent job was as Master of Bill Boeing's yacht the Taconite out of Vancouver from 1931 to 1939. In September 1939 Stacey was walking down Burrard St when the Harbour Master called out his window and motioned for him to come to his office. He was immediately made a Lieutenant in the RCNR and sent to Victoria for training. After leaving HMCS Discovery in 1950 Stacey became a Marine Surveyor in Victoria and carried on that profession until his death in 1961 at Victoria, BC. (Source: Nauticapedia)

HMCS MALPEQUE - 3rd Commanding Officer

HMCS ETTRICK - 1st Commanding Officer

HMCS SAINT JOHN - 2nd & 4th Commanding Officer

HMCS MIMICO - 4th Commanding Officer

HMCS MATANE - 5th Commanding Officer

DeLANCEY, Arthur Langley, SD, RCNVR - (1915-2000) was born in 1915 in the Athabasca area of northern Alberta. He enlisted in the RCNVR in 1940 and was assigned to a number of different Corvettes - HMCS Dundas, HMCS Kitchener, HMCS Thorlock and HMCS Arnprior - where he was an ASDIC operator and radioman doing convoy escort duty in the north Atlantic. He was demobilized in the fall of 1945. After his wartime naval service he returned to Alberta and took a job with the Alberta Provincial Fisheries Department. He tested many lakes, collecting spawn from trout and whitefish. These were taken to the Hatchery in Canyon Creek on Lesser Slave Lake. As the fish were hatched and grew into fingerlings, he then dispersed them to lakes throughout the province. This was done on foot, with dog team and with an old Chev car where driving was possible. In June of 1949, he moved to Hay River in the Northwest Territories to join the Federal Department of Fisheries. Commercial fishing had only begun on Great Slave Lake in 1945, so he helped set up the Department in the North. He was assigned to the Protection Branch and was the Captain (with a Master - Minor Waters certificate) of a number of wooden hulled patrol vessels. As a Fisheries Officer, he patrolled Great Slave Lake and neighboring lakes by boat in summer and by Bombardier (Bug) and aircraft in the winter. Over the years, Art was involved with the protection of the fishery of beluga whales, narwhales, seals, arctic char as well as the more commonly known fresh water fish such as walleye, trout, northern pike, inconnu and whitefish. He passed away in 2000 in Edmonton, AB. (Source: Nauticapedia)

SIMPSON, Norman MacDougall, C.M., LCdr, RCNVR - Died: 24 Nov 2005, Toronto, ON.

ML Q063 - 1st Commanding Officer

HMCS BOWMANVILLE - Appointed to BOWMANVILLE 27 Jul 1944 as Lt, RCNVR. Commissioning crew. Served on BOWMANVILLE as XO under LCdr Duffus.

HMCS PETROLIA - 2nd Commanding Officer

MacDOUGALL, Wilfred Edward - was born in Sydney, N.S. Aug. 2, 1926, and died of cancer in his own home in Sydney on Aug. 20, 2016, aged 90 years. Wilfred died as he lived, content with his home, family, faith and life. "They call me Lucky Willy," he often said, "and I am." Wilfred was one of 14 born to the late Duncan MacDougall and the late Margaret Morrison, from Judique and Cleveland, N.S. Wilfred was predeceased by all his siblings, whom he loved: Duncan; John; Lawrence; Joseph; Agnes; Rita; Alice; twins Mary and Martha; Euphemia; Jessie; Christie; and a brother who died in infancy. Wilfred grew up on Richmond St., and raised his own family there. He married the beautiful and feisty Elizabeth LeBlanc of Petit Etang on April 15, 1952, and they were married 64 years, until his death. Together, they had six children: Wilfred David (Pearl); Michael; Allan; Glenda (Christian); Donald; and Stephen. Wilfred was the grandfather of five: Joseph (Debora); Cindy (Clayton); Kelly; Jenna and Carly. He had seven great-grandchildren: Steven; Alexander; Alyssa; Isaac; Aedan; Naomi; and Edward, his namesake. Many friends mourn him, especially the members of the Ashby branch of the Royal Canadian Legion Br 138, of which he was a member. Sixteen-year-old Wilfred went to work at the steel plant in July 1942 to support the war effort. He then served his country during the Second World War in the Royal Canadian Navy Volunteer Reserves from 1943 to 1945, beginning his service at age 17. A kind military superior discovered his youth and sent him to serve at HMCS York, in Toronto, until he was released. He enjoyed those years; Willy was a handsome fellow in his uniform, "and the girls noticed," he said. He retired from Sydney Steel Co. in March 1984, and greatly enjoyed his long retirement. Wilfred loved time with friends and family; a good pint of beer at the legion; a challenging crossword puzzle; various games of chance; and most especially watching Jeopardy! in his favourite chair. He died happy. A special thank you to the nurses of the Victoria Order of Nurses, and the doctors and nurses of the Cape Breton Regional Health Authority palliative care program, for making Wilfred's wish of dying at home possible. Visitation at T.W. Curry Parkview Chapel, 755 George St., Sydney, on Wednesday, Aug. 24, from 2 to 4 p.m. and 7 to 9 p.m. Memorial Mass at St. Theresa's Roman Catholic Church, 381 Whitney Ave., on Thursday, Aug. 25 at 11 a.m., with reception to follow at the Royal Canadian Legion, Branch 138 Ashby, 35 State St. Wilfred chose to donate his remains to the Human Body Donation Program at Dalhousie University's Medical School. No flowers; please donate to Hospice Palliative Care Society of Cape Breton or organization in his name.

CHASE, Harold Dunnett - 92, longtime resident of Ottawa, died peacefully on August 17, 2016, surrounded by his loving family at The Perley and Rideau Veterans' Health Centre. Born in Truro, Nova Scotia on December 15, 1923. He served in the Royal Canadian Navy from 1940 to 1944. Harold had a 20-year career as a horticulturist in various cities and spent 20 years as a teacher. Married to Patricia (Oughtred) for 65 years, he was the proud father of Michael and Laurie. He is also survived by daughter-in-law Kathy Cronin Chase and many nieces and nephews. Predeceased by his parents Helen and Ernest, sister Louise and brothers Sydney and Harry. Harold was an ardent sports fan (Montreal Canadiens), wood carver, avid bridge player and a member of Legion Branch 593. A Memorial Service will be held later this year. In lieu of flowers, friends may make donations to The Perley Rideau Foundation. (The Ottawa Citizen 24 Aug 2016)

BAUER, William Harold (Bill), CPO2, RCN (06 Jul 1925 - 22 Aug 2016) - Age 91 of Cole Harbour, passed away with his children by his side in Camp Hill Veterans' Memorial Building, QEII on August 22, 2016. Born in St. Catharines, Ont., he was a son of the late Irene (Eckhardt) and George Bauer. Bill joined the army near the end of the Second World War as a young man. After the war ended, he briefly returned to civilian life, then joined the Royal Canadian Navy at 23 years of age. He served with distinction for 25 years as a Marine Engineer, attaining the rank of Chief Petty Officer Second Class. Following his military service, he became a member of the Atlantic Chief & Petty Officers Association. He worked as a stationary engineer at Sears Canada in Halifax for 15 years, retiring in 1988. Bill was an avid fly fisherman and spent many happy days with friends at his camp in Chezzetcook. He shared his love of watching golf with his wife, Janet, and his beloved dog Tuffy by his side. He was remembered for his love of music, and had a radio playing in every room. He was very proud of his children and grandchildren. He will be missed by sons, George (Margaret), Dartmouth; Robert (Wendy), Timberlea; daughters, Sharon (John) Backstrom, Hammonds Plains; Donna Bauer, Bedford; and grandchildren, Carolyn (Dave), Mark, Nicolle, Sarah, and Kristen. Besides his parents, he was predeceased by his wife of 61 years, Janet (Babin) Bauer; sister, Doris Schappert; and brother, George. A private family interment will take place on Monday, August 29, in Dartmouth Memorial Gardens. Donations may be sent to the Alzheimer Society of Nova Scotia or QEII Health Sciences Centre Foundation (Camp Hill Veterans' Memorial). The family would like to extend special thanks to nurses Darrin and Susan and all the staff of Three West Ward in Camp Hill Vet Memorial, and Dr. Matthew Watson in Dartmouth.