---
HMCS CRESCENT R16 / 226
C - Class Destroyer
---
Badge on commissioning

HMCS CRESCENT R16

From the collection of H.J. Simmons

Courtesy of RCSCC Bowmanville

Click on the photo to view a larger image

post 1948 badge
Laid down: 16 Sep 1943

Launched: 20 Jul 1944

Commissioned: 10 Sep 1945

Paid off: 25 Feb 1953 for Type 15 conversion refit

Re-commissioned: 1956

Paid off: 01 Apr 1970

Fate: Broken up in or after 1971
In Jan 1945, after a year's discussion, the British Admiralty agreed to lend the RCN a flotilla of "C" Class destroyers for use against the Japanese. The Pacific war ended, however, before any of the eight ships had been completed, and only two were transferred. The previous ships to bear their names, CRESCENT and CRUSADER, had been lost during the war as HMC Ships FRASER and OTTAWA; this time they retained their names although the transfer was made permanent in 1951. CRESCENT and CRUSADER were virtually identical to ALGONQUIN and SIOUX, differing principally in having only one set of torpedo tubes and in being armed with 4.5-inch guns instead of 4.7-inch. Both ships were commissioned on the Clyde in 1945, CRESCENT on 10 Sep 1945 and CRUSDAER on 15 Nov 1945. CRESCENT arrived at Esquimalt in Nov 1945, having made the journey via the Azores and the West Indies.
In Feb 1949 HMCS CRESCENT was sent to China to safeguard Canadian interests during the Chinese Civil War. She arrived at Shanghai on 26 February - and then on 11 Mar 1949, entered Chinese waters and sailed to Nanjing via the Yangtze River, arriving at Nanjing on 20 Mar 1949. CRESCENT remained on station until 23 Mar 1949 when she was relieved at Nanjing by HMS CONSORT. She then sailed for Hong Kong and remained in the area until May 1949 when she returned to Esquimalt. About a month after her arrival on station 85 ratings staged a mutiny where they locked themselves in the mess decks and refused to turn to until the Captain heard their grievances.
CRESCENT carried out training duties until taken in hand for a major conversion in 1953. She emerged in 1956 as a "fast A/S frigate," following an RN pattern which entailed stripping her to deck level, extending the fo'c's'le right aft, erecting new superstructure, and fitting completely new armament. She was now a near-sister to Algonquin, which had undergone similar transformation earlier. On 15 Jan 1958 HMCS CAYUGA 218, HMCS CRESCENT 226, HMCS FRASER 233, HMCS MARGARE 230, HMCS SKEENA 207 departed Esquimalt, BC, for a Far Eastern Training cruise. In Feb 1959, HMCS CRESCENT and HMCS ASSINIBOINE met at San Diego and exchanged crews. CRESCENT was paid off at Esquimalt on 01 Apr 1970. She left Victoria with ALGONQUIN on 21 Apr 1971, for Taiwan, to be broken up. She arrived at Taiwan on 15 May 1971.
---
Photos and Documents The Ship's Bell Commissioning Booklet - 31 Oct 1955
"To Many Chiefs and Not Enough Seamen" - The case of HMCS CRESCENT, 1949
---
Commanding Officers
LCdr Charles Patrick Nixon, RCN - 10 Sep 1945 - 17 Dec 1946

LCdr J.C. O'Brien, RCN - 18 Dec 1946 - 04 Jan 1948

LCdr John Alexander Charles, RCN - 05 Jan 1948 - 15 Nov 1948

LCdr D.W. Groos, RCN - 16 Nov 1948 - 01 Dec 1949

LCdr Godfrey Harry Hayes, RCN - 26 Sep 1950 - 24 Sep 1951

Lt J.K. Hason, MBE, RCN - 25 Sep 1951 - 12 Oct 1951

Cdr J.C. Littler, RCN - 13 Oct 1951 - 14 Sep 1952

LCdr James Robert B. Coulter, RCN - 15 Sep 1952 - 15 Feb 1953

LCdr Donald Lloyd Davies, RCN - 16 Feb 1953 - 25 Feb 1953

Capt Paul Darymple Taylor, RCN - 31 Oct 1955 - 10 Mar 1957

Capt Michael Grote Stirling, RCN - 11 Mar 1957 - 17 May 1957

LCdr Lloyd Irwin Jones, RCN - 18 May 1957 - 15 Aug 1957

Capt Michael Grote Stirling, RCN - 16 Aug 1957 - 20 Jun 1958

Capt James Charles Pratt, RCN - 21 Jun 1958 - 18 Feb 1959

Cdr James Robert B. Coulter, RCN - 19 Feb 1959 - 14 Sep 1959

Capt R.W. Murdock, RCN - 15 Sep 1959 - 11 Jun 1961

Cdr Peleg Howland Cayley, RCN - 12 Jun 1961 - 11 Jul 1962

Capt Arthur David McPhee, RCN - 12 Jul 1962 - 11 Apr 1963

Cdr Vincent John Murphy, RCN - 12 Apr 1963 - 22 Oct 1964

Cdr H.C. LaRose, RCN - 23 Oct 1964 - 12 Aug 1966
---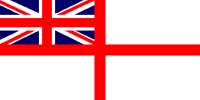 In memory of those who made the ultimate sacrifice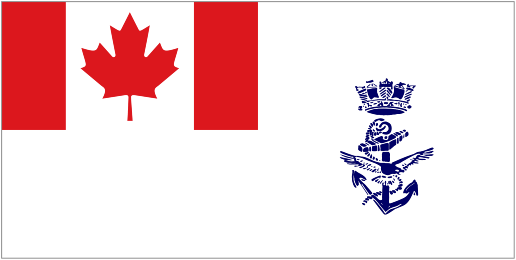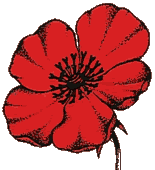 Lest We Forget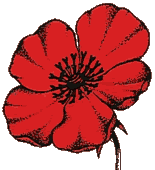 LS, RCN

MPK - 04 Nov 1946

Lt, RCN

died - 17 Apr 1952
---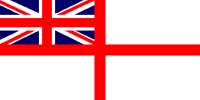 In memory of those who have crossed the bar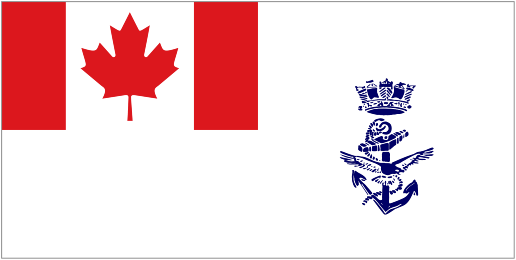 They shall not be forgotten
A
B
C
D
E
F
G
H
J
K
L
M
N
O
P
R
S
T
V
W
Y
---
Former Crew Members
Andrews, Harvey John, A/Bosn, RCN - 01 Jul 1945

Bennetts, Hank - 1948

Brown, Harry - 1948

Carr, Alister Gordon, A/Lt (L), RCN - 18 Jun 1951

Chambers, (Popeye) - 1948

Clements, Bob - 1948

Crump, David Ainslie, Slt, RCN - 28 Jul 1947

Denison, Frederick Edwin, Wt/Ord, RCN - 28 Jun 1948

Fell, Bud - c1948-1949

Gardner, Melvin Thomas, A/Lt, RCN - 28 Jun 1948

German, Andrew Barry Carford, Lt, RCN - 19 Jun 1947

Greene, Justin Wilfred de Puisaye, Lt, RCN(R) - 01 Apr 1946 / 18 May 1946

Hunt, William George, SLt, RCN(R) - 26 Jun 1946

Jamieson, William Malcolm, Lt (S), RCN - 29 May 1948

Kruncki, Ned - 1948

Lawrence, Harold (Hal) Ernest Thomas, Lt (G), RCN - 26 May 1947

Malott, Fred

Moore, Art D. - 04 Sep 1964

Olson, Vern, OSCR1, 39334-E, RCN - 05 May 1958 - Feb 1959

Ridge, Samuel Archibald, A/Gnr (T) - 13 Apr 1946

Savory, John Alfred, LCdr (E), RCNVR - 29 May 1945 (Stand by)

Schleen, Donald C.

Stewart, George Charles, Lt (E), RCN - 04 Jun 1949

Tofflemire, Bob, RP

Treherne, Thomas Claude, Lt (S), RCN - 13 Apr 1947

Turner, John Russell, Cd (E), RCN - 28 Jun 1946

Tuttle, Ernest, PO - 1949

Waters, Donald Mackenzie, Lt, RCN - 12 Jul 1945
---
Photos and Documents
HMCS CRESCENT

Courtesy of Daniel Miller

HMCS CRESCENT R16

From the collection of Harry Seright

Courtesy of Sam Seright

HMCS CRESCENT R16

From the collection of John Carpenter

Courtesy of Brian Carpenter

HMCS CRESCENT R16

From the collection of Harry Seright

Courtesy of Sam Seright

ERAs on HMCS CRESCENT 1947

Ken Copeland, Chris Pepper, Doug Tyre, Dennis Tompkins, Hank Evans, Lawrence (Peck) Houghton, Tom Blyth

Source: Chief and POs Association, Esquimalt newsletter

Courtesy of Steve Hlasny

William R. Williams, HMCS CRESCENT, Panama City, 1947

From the collection of William R. Williams

Courtesy of Brian Williams

William R. Williams on HMCS CRESCENT, 1947

From the collection of William R. Williams

Courtesy of Brian Williams

William R. Williams (on gun barrel) and shipmates on HMCS CRESCENT, 1947

From the collection of William R. Williams

Courtesy of Brian Williams

Williams, Blater and Penny, HMCS CRESCENT, Panama City, 1947

From the collection of William R. Williams

Courtesy of Brian Williams

HMCS CRESCENT 226 badge

This badge is made of cast iron.

Courtesy of Dirk Septer

HMCS CRESCENT - 1948

From the collection of Tom Smith, C2ET, RCN

Ernest Tuttle Pitches Navy Team To Win

Newspaper article from the Picton Gazette, Mar. 16, 1949

Source: Prince Edward County Archives Microfilm collection

Researched and complied by: © John Lyons 2016

It is not known if these two photos are our HMCS CRESCENT or HMCS Crusader - circa 1950

From the collection of William C. Dziadyk

Courtesy of Bill Dziadyk

HMCS CRESCENT and HMCS Ontario, Esquimalt, BC circa 1950-1951

Courtesy of Gordon Howard

HMCS CRESCENT 226 flying her paying-off pennant prior to her Type 15 conversion - 23 Feb 1953

DND / RCN Photo

HMCS CRESCENT 226 - after her conversion - 1956

DND / RCN Photo

Second Canadian Escort Squadron - Spring Cruise 1958

HMCS CRESCENT, HMCS Cayuga, HMCS Skeena, HMCS Fraser, HMCS Margaree

Courtesy of Dave Tyre

HMCS CRESCENT 226 transiting the locks of the Panama Canal with HMCS Algonquin 224 and HMCS Columbia 260 during the Halifax - Esquimalt transfer Feb-Apr 1967. Photo taken from HMCS Algonquin.

Courtesy of Peter Magwood

HMCS CRESCENT in Amsterdam, 23-31 Mar 1962

Courtesy of Allan Briscoe

Newspaper article on the arrival of HMCS CRESCENT at Esquimalt, BC

From the collection of H.J. Simmons

Courtesy of RCSCC Bowmanville

Newspaper articles on the arrival of HMCS CRESCENT at Esquimalt, BC

From the collection of H.J. Simmons

Courtesy of RCSCC Bowmanville

"Hello darling! Welcome home!

Newspaper article on the arrival of HMCS CRESCENT at Esquimalt, BC

From the collection of H.J. Simmons

Courtesy of RCSCC Bowmanville

Newspaper article on the arrival of HMCS CRESCENT at Esquimalt, BC

From the collection of H.J. Simmons

Courtesy of RCSCC Bowmanville

A Christmas card from HMCS CRESCENT

Courtesy of Art Moore

HMCS CRESCENT ship's company dance - 31 may 1957

From the collection of Vern Little

Courtesy of Don Little

(SH174) HMCS CRESCENT - Feb 1959 arriving at San Diego to tie up along side HMCS ASSINIBOINE for the crew swap

(SH175) HMCS ASSINIBOINE and HMCS CRESCENT along side for the Big Exchange - Feb 1959 - "In an orderly fashion by messes we exchanged ships while in San Diego. I actually preferred the CRESCENT, older ship she had been converted with modernization of the Operations department plus all the updated equipment, with bunks similar to what the Yanks had for bunks, strapped canvas."

From the collection of Steve Hlasny, CPO2.LT

Cadets Robert Rice (left) and Jack Cummer (right) on the twin bofors on HMCS CRESCENT, 03 Sep 1946

From the collection of Robert Rice

Courtesy of J.D. Ford

Cadet Robert Rice leaning on the gun barrel on HMCS CRESCENT, 03 Sep 1946

From the collection of Robert Rice

Courtesy of J.D. Ford

HMCS CRESCENT 1947 Calendar

From the collection of William R. Williams

Courtesy of Brian Williams

HMCS CRESCENT Fastball Champions 1948, West Indies

From the collection of C1GI Dick James, RCN

Courtesy of Rick James

P.O.s Boats Crew HMCS CRESCENT - 1948, West Indies

Dick James - Hank Bennetts - Bob Clements - Ned Kruncki - Harry Brown

"Popeye" Chambers (Cox)

From the collection of C1GI Dick James, RCN

Courtesy of Rick James

HMCS CRESCENT sailors ashore - c 1948 - 1949

L-R Bud Fell, Harry Driemel, unknown

From the collection of Harry Driemel

Courtesy of Daryl Driemel

HMCS CRESCENT 226 - date unknown

Courtesy of Dave Shirlaw

HMCS CRESCENT 228 - date unknown

Courtesy of Jim Brannen
---