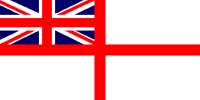 For Posterity's Sake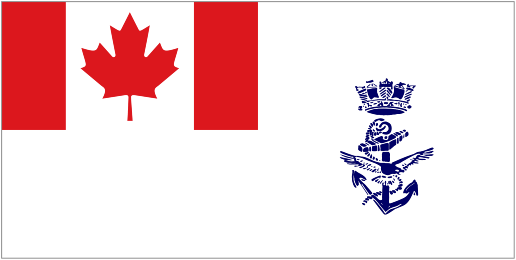 A Royal Canadian Navy Historical Project
Obituaries for those who served in the
Royal Canadian Navy and Canadian Armed Forces (Navy)
ADDISON, Douglas William, C1ST, 40640-E/H, RCN (served 25 Jan 1940 - 20 Sep 1964) - peacefully on Monday, April 26th 2005 at the Lodge at Broadmead. Born in Victoria June 23rd, 1920. Predeceased by his younger son Kenneth; his sisters Irene and Ena. Survived by his son Richard (Woon); grandchildren Aaron and Angela; great granddaughter Aaliyah; sister Margaret Baylis and many nieces and nephews. He served in the RCN from January 1940 until 1965. He served in the Atlantic and Pacific; sailing to Hong Kong in the HMCS Prince Robert in 1941; on the return trip they had just left Pearl Harbour prior to the bombing. He was a member of the Chief & Po's Association and Pro Pat Legion. He was the chief steward on the FRB Research Vessel GB Reed and later on the MV Marabell. Thanks to the staff at the Lodge at Broadmead who made his life happier during the last four years; also to his companion Erma Siteman and also to his life long friend Les Noon and his wife Jean. Doug had a very unique sense of humour and could bring out a smile in everyone. No service by request. Donations will be gratefully received by the C & PO's Veterans Assistance Society 618, Admirals Road, Victoria, BC.

ALDRED, Jack William - Surrounded by his family, Jack peacefully passed away at the age of 91 on Tuesday, February 10, 2015 at the Toronto East General Hospital. Jack is predeceased by his wife Marion, his brother Frank and his son Robert. Proud father of Sandra Voisey (Don), Jack (Carol) and daughter-in-law Jan. Grandfather of Brent Voisey, Cara van Walleghem (Curt), Kyle Aldred and Lisa Francisco (Ben). Great- grandpa of Gillian and Brooke Voisey. Brother of Edith Rabillard, special friend of Irina Shempliner. Member of Royal Canadian Naval Association, WWII Veteran, RCNVR, (V-31675), 40-year former post office employee, 24-year school crossing guard, Life Member Royal Canadian Legion Branch 10, recipient of the Veterans Affairs Commendation, Paul Harris Fellow of Rotary Foundation, Queen Elizabeth II Diamond Jubilee Medal. Jack led a full and happy life. Visitation will be held on Saturday, February 14th from 2-3 p.m. with a service in the chapel at 3 p.m. at the McDougall & Brown Funeral Home, 2900 Kingston Rd. (east of St. Clair). A private family burial will take place at St. John's Norway Cemetery. In lieu of flowers, donations to the would be appreciated.

ATCHISON, Hugh - passed away suddenly on December 27, 2003. Born in Souris, MB on October 8, 1922. He enlisted in the RCNVR at the age of 17, serving mainly on the Prince Robert and St. Catharines. He had an active career in heavy construction throughout North America and the Middle East, and spent years on the Dew Line before retiring to Burnaby, BC in the 1980s. Hugh was predeceased by his brother Earl and sister Lola, and is survived by his brother Lloyd (Helen), 1 niece and 4 nephews. He will be sadly missed. No service by request.

BATCHELOR, Earl Leonard - Earl was born in Winnipeg on May 30, 1924, and died Friday, June 8, 2007, of complications due to Alzheimer's Disease. He was predeceased by his wife, Fallazea in 2006. He leaves behind his three children, Roger (Audrey), Gary, and Sandra (Ernie); as well as his three grandchildren, Krystle, Taylor, and Hunter, and numerous brothers, sisters, nephews and nieces. Pop grew up in the Fort Rouge area, and attended Earl Grey and Kelvin High schools. He developed a stutter at an early age and worked hard to overcome it. At 17, Pop enlisted in the Navy during Second World War. He served his time aboard various corvettes (HMCS Arnprior, Chebogue, and St. Lambert) that protected merchant vessels from German submarines. His job was to release depth charges. He loved to tell about the time his commanding officer threw him in the brig for two weeks for losing a firing pin which was swept overboard, thus denying the officer proof that the depth charge was actually released. Pop was stationed in Belfast when overseas and also boxed during the war. He was once scheduled to fight an opponent he had no chance of beating and he laughingly said that when the bell rang for round one he charged out of his corner and caught his opponent unprepared and won the fight with a one punch knockout! During a leave back in Canada, he met his future wife Paulina Komodowski (from Cook's Creek) at a dance. They married in 1948. Pop went to the University of Manitoba for two years after the war and studied engineering but left to begin a 40 year career working with the C.N.R. He was a carman in the Fort Rouge and Symington yards where he was known as a hard worker who was respected by his supervisors. During his last few years Pop worked on the auxiliary crew, which was responsible for fixing train derailments. He was also actively involved in the union. Earl and Fallazea raised three kids on Fleet Ave, the same street that he lived on as a child. After retirement, they travelled to Europe and Hawaii but mostly loved to be at home with their grandchildren. He became an avid golfer and would golf three or four times a week with his friends. Pop also enjoyed a few beers in the afternoon at the Cambridge or the Pembina with friends, who called him by his nickname, Tommy. He was also actively involved with the Fort Rouge soccer club as treasurer for many years. Up until a few months ago Pop was still able to joke with his family and often laughed at himself and his forgetfulness! Unfortunately, with Mom's death and the progression of his Alzheimers, Pop deteriorated in the last 2 years. We are very grateful to Pop's caregivers at Deer Lodge for making his final days as comfortable as possible. Also a special thanks to the excellent geriatric / psychiatric staff at Seven Oaks Hospital for the compassionate care displayed to him in his 10 months there. We'd also like to say thanks to the people at Bethania PCH and Central Park Lodge for his time spent there. A memorial service will be held on Tuesday, June 12 at 11:00 a.m. in the Chapel of Voyage Funeral Home, 220 Hespeler Ave. We love you Pop, but know that you're where you always wanted to be, with Mom.

BOWMAN, Donavin Bernhard (Don) (1940-2014) - was born in Edmonton and spent his childhood years in Onoway, Alberta where he developed his love of sports. He played baseball, hockey, curled and played golf for most of his adult life. In later years he enjoyed cheering on his favourite teams, the Oilers and Eskimos. In 1959 he joined the Royal Canadian Navy going to Halifax where he met the love of his life. Don married Barb in 1962 and upon his discharge from the service they moved back to Alberta and settled in Spruce Grove where they raised their two sons. Don is predeceased by his father Bernhard and his son Jimmy. He is survived by his loving wife Barb, son Michael, grandson Kyle and step-granddaughter Shelby. He is also survived by mother Marjorie, three sisters Darlene Ross (Lorne), Sharon Irving (Dale), Betty Bowman (Don Kallusky), brother Ken (Jeannette) and numerous nieces and nephews and extended family all from Alberta. Don loved socializing and will always be remembered for his great sense of humour and deep love for his family. Don will be sadly missed and forever in our hearts. His final resting place will be in Onoway, Alberta where a Celebration of Don's Life will be held on Saturday, November 1, 2014. at 2:00 p.m. in the Onoway Heritage Centre 4708 Lac Ste Anne Trail N. In lieu of flowers, memorial donations may be made to the Heart and Stroke Foundation in memory of Don. (The Edmonton Journal 25 Oct 2014)

HMCS CHAUDIERE - Served in Chaudiere 1959 - Mar 1962

HMCS BUCKINGHAM - Served in Buckingham Sep 1962 - Mar 1964

HMCS GRANBY - Served in Granby Aug 1964 - May 1965

HMCS BONAVENTURE - Served in Bonaventure May 1965 - Jan 1969

BELL, Richard (Dick) (Dinger) (19 Oct 1942 - 27 Feb 2015) - of Halifax, after a lengthy illness at his home on Friday February 27, 2015 at age 72. Beloved husband of 48 years to Judith Ann. Survived by his sister Vikki Cox, and brother Jack. Will be sadly missed by his sister in law Madge and Brother in law Jerry MacInnis, as well as many nieces and nephews. Predeceased by his mother Elsie Bell, brothers Douglas, Bill, and sisters, Helen, and Betty. Dick retired from the Canadian Navy after 25 years of service. He loved the outdoors and enjoyed bow hunting and fishing. As per Dick's request a private family service will be held, with interment at a later date. The family would like to thank the palliative care team of 7A and the VON for their care and compassion.

HMCS RESTIGOUCHE - Served in RESTIGOUCHE in the mid-1960s

BOND, John Vernon, P1SN, 27795-E, RCN, CAF (served 17 May 1954 - 18 Sep 1979) (23 Feb 1937 - 23 Jun 2015) - With his family at his side, John passed peacefully in Nanaimo Palliative Care Unit, NRGH. He is survived by Eleanor, his wife of 55 years and childhood sweetheart, his three sons, Monty (Yvonne), Ward (Shannon) and Jeff (Kim). He was a proud Grampa to Sheldon, Tamara, Chantal, Jessica, Cameron, Jon and Jordan. Also survived by his brother Lloyd (Louise), nephews, nieces and a wealth of friends. He was predeceased by his parents, Jack Bond and Mina Bond (McLaren) and brother Donald. Born in Roland, Manitoba, John led a full life, making the most of all that the world had to offer and always giving back. He joined the Canadian Navy in 1954 and served 25 years on both surface ships and submarines in Victoria, England, Halifax and Regina. He was a proud submariner, having served on the HMS Trump in England and HMCS Grilse on the Westcoast. The day he retired from the Navy he began working as a Correctional Officer, mostly in the Nanaimo Correctional Centre for the next 18 years. He built his home in Qualicum Beach and enjoyed retirement with Eleanor, travelling, gardening, skiing, fishing, golfing, ancestry, politics, military history and always having a good time with friends and family. He loved Canada and his heroes rest in Canadian War graves throughout the world. He was a member of Chief and PO's Mess, Submariners' Association of Canada, Goldstream Masonic Lodge, Bowser Legion, the Liberal Party of Canada and a founding member of the Mt. Arrowsmith BCGREA. Thanks to the Nanaimo Hospital and Victoria Cancer Clinic for kind and caring treatment. A Celebration of Life will be held for John on July 14, 2015, at 2:00pm, at the Bowser Legion, Bowser, BC. Donations in his memory can be made to the Salvation Army or the charity of your choice. "Life is eternal, Love is immortal, and Death is only a horizon, and a Horizon is nothing save the limit of our sight"

HMCS CHIPPAWA, HMS/m TRUMP, HMCS MARGAREE, USS BURFISH, HMCS GRILSE, HMCS ST. CROIX, HMCS MACKENZIE, HMCS SAGUENAY, HMCS QU'APPELLE

BOSTON, James (Jim) (11 Mar 1910 - 10 Feb 2008) - Jim (Poppy) Boston passed away on February 10, 2008. He was predeceased by his wife, Erma, in June 2005. He leaves his daughter, Sybil (Roy) Robertson; son, Noel (Ruth); grandchildren, Lesley (Dave), Marlene (Mustafa), Ian (Jeanette), Reesa (Peter), and Catherine (Jon); five great-grandchildren; three great-great-grandchildren. He also leaves his brothers, Bob Boston, New Westminster, BC, and Frank (Mary) Fletcher, of Grande Prairie, Alberta. He also leaves many nieces and nephews. He was predeceased by his two sisters, Mary and Amy. Jim was born in England in 1910 and came to Canada with his mother and siblings after his father was killed in the First World War. His mother remarried and the family moved to Grande Prairie, Alberta. In 1934, Jim and his wife, Erma, and daughter moved to Vancouver and made their home until World War II when Jim joined the Navy. He served on HMCS Prince Robert and did a tour of duty in the South Pacific. At the end of the war, Jim was stationed in Esquimalt where his family joined him. Jim worked in HMC Dockyard and retired in 1972. After his retirement, Jim and his wife, Erma, loved to square dance. They belonged to many square dance clubs and continued dancing until they were in their mid 80's. Pop will be lovingly remembered for his quiet carefree manner and his sense of humour. He will be sadly missed by family and friends. Farewell sweet Poppy, may God bless you and give you the peace and happiness you so greatly deserve. We will love you always. The family of Jim Boston would like to express their thanks and appreciation to the staff of Westcoast Lodge at Broadmead for the care and compassion he received during his residence and final passing. Donations in Jim's memory may be made to Broadmead Lodge or The Queen Alexander Solarium. A memorial service will be held at Broadmead Lodge on Friday, March 7th at 1:30 in the Oak Room. A memorial tea will be held for family and friends on March 8th at 2:30 at 6712 Welch Rd.

BOURNIVAL, Réjean (1951-2015) De Nominingue, le dimanche 7 juin 2015 à l'âge de 63 ans est décédé subitement à son domicile M Réjean Joseph Bournival. Originaire de Rouyn-Noranda, il était le fils de feu Viateur Bournival et de feu Georgette Bisson. Il laisse dans le deuil son épouse Mme Darlene Fillis, son fils Dominique (Flavie Morin), Sa fille Nina, ses petits-enfants Davien Jonathan, Maëlys, son frère Roger, ses sœurs Dorice et Lise ainsi que parents et amis(es). La famille vous accueillera à la Résidence Funéraire J.H.Vanier et fils inc 30 rue Préfontaine Ste-Agathe-des-Monts Le samedi 20 juin 2015 de 11h à 16h pour recevoir vos témoignages de sympathie. Une célébration au salon aura lieu à 14h. Pour honorer sa mémoire des dons à la Société Canadien du Cancer seraient appréciés.

BOWER, Russell Edwin - (1916-2011) Passed away peacefully at the age of 95 in the early afternoon of July 2nd at Langley Memorial Hospital. Predeceased by his beloved wife Violet, and sisters Jessie, Ida and Chloris. Survived by children Barbara, Jim, Margaret and David, grandson Jeremy, sister Olive, and many relatives and friends. Russell was born on September 10th, 1916 and was raised in the prairie town of Veteran, Alberta. He served in the navy during WWII aboard the HMCS EDMUNSTON and at the naval base in Esquimalt. He married Violet on February 14th, 1943 and after the war they eventually moved to North Burnaby, which was home to the family for many years and where Russ enjoyed a long career with the Canadian Broadcasting Corporation in Vancouver. After retirement Russ and Vi moved to Langley in 1980. Following the loss of Violet in 2006, he continued a healthy, active and independent life for his remaining years. He was loved by all who knew him and will be dearly missed. A memorial service will be held on Tuesday, July 17th at 2:00 pm at Henderson's Langley Funeral Home, 20786 Fraser Hwy, Langley. In lieu of flowers, donations to Langley Memorial Hospital Foundation would be appreciated.

BOWES, William - Peacefully, and with his family by his side, W.T. (Bill) Bowes passed away unexpectedly on Monday March 10, 2008 at the age of 53. Bill was predeceased by his brother Paul and his father Ron. He will be lovingly remembered by his mother Eugenie, children Ron and Katie, their mother Catherine, siblings Doug, Noreen and Duncan, grandson Sam, nieces, nephews, as well as his many friends, extended family, shipmates and students. Bill grew up in Winnipeg where he attended St. Paul's High School, was Senior Stick at St.Paul's College, married and started his family. He enjoyed many careers. These included: Officer in The Royal Canadian Naval Reserves where he became Commanding Officer of HMCS QUEEN, HMCS EDMONTON and HMCS BRANDON, telecommunications, then most recently teaching. Teaching was where he was happiest and most at home. Be it to his children, co-workers, friends or students, he took the greatest of pride and care in helping others learn and grow. Bill was always one to set himself very high standards and goals and would do his best to reach them. Successes such as his work for Habitat for Humanity, record breaking moneys raised through Shinerama for Cystic Fibrosis, The Canadian Red Cross, Manitoba Wheelchair Sport, and the rebuilding of the church in Hollow Water stand out as some of his most committed work. He was held in high esteem by colleagues, brothers in arms and all who had the pleasure of seeing him in a leadership role. This is where he gave and received the loyalty that set him apart. For those who knew Bill best he will be remembered for his never ending cheer and wit, his wardroom banter, his great mind and gentle heart. FWAFS The family would like to thank the staff at the St.Boniface I.C.U. for their compassionate care. In lieu of flowers donations can me made to Sacred Heart Church Building Fund, Box 2306, Hollow Water, MB R0E 2E0 or a charity of your choice in memory of Bill. A Service will be held on Friday, March 14, 2008 at 1:00 p.m. at St. Ann's Roman Catholic Church, 271 Hampton Street.

BROWN, John Quentin Harcourt - Died: 09 Dec 2006. Born January 15, 1919 in Toronto to Newton Brown and Grace Young, U.E.L. Quentin worked for the Fairchild Aircraft Company between May 1939 - December 1941. In 1941 he joined the Royal Canadian Naval Volunteer Reserve (RCNVR). On active duty he served in Prince Rupert, on HMCS French, on HMCS Malpeque and on HMCS Ontario demobilizing in December, 1945. Quentin received his B.A. at McGill University in Montreal in 1946 and his M.A., in dramatic art, from the University of North Carolina in 1948. He married Myrtle Louise Stumberg, of Alabama, on August 28, 1948. Quentin worked in Ottawa at Crawley Films for 11 years. He moved to Boston and worked for the Educational Development Centre for 10 years and later at the University of Manitoba as Director of Instructional Media for 7 years.

HMCS ONTARIO - Appointed to Ontario on 06 May 1945 as Lt, RCNVR

BURCH, Walter Chester (Specks), V9304, RCNVR / C1.TGM, R249, RCNR (served 18 Dec 1929 - 31 Dec 1961) - passed away peacefully at Sunset Lodge on July 10, 2005. He was born in Selkirk, Manitoba on December 7, 1911 one of 7 children. He is predeceased by wife and sweetheart Evelyn, in 2001 and is survived by his sister Gloria in Toronto, daughter Pat (Ern), son Barry (Ann) and grandchildren Jessica and Keira. Walter is fondly remembered by many "adopted" sons and daughters as well as nieces and nephews, their offspring and grandchildren located all over North America. Walter had a distinguished military career commencing his service with the Fort Garry Horse Regiment in Winnipeg in spring 1929. He enlisted in the Royal Canadian Naval Volunteer Reserve at HMCS Chippewa in Winnipeg later that year as soon as he reached entry age. During WWII Walter served primarily in the North Atlantic on convoy escorts but celebrated VE Day in Bermuda where his ship the HMCS Provider (coxswain) was replenishing. Walter worked with Captain (N) Ronald Jackson to re-establish a Naval Reserve unit in Victoria following the war. HMCS Malahat was re-commissioned in 1946 Walter served as her coxswain until his retirement in 1962. He was again full-time service during the Korean Conflict. Walter was particularly proud of his role in the early years of The Royal Canadian Naval Benevolent Fund; and as a founding member of The Pacific Command Rifle Association 1950s, The Chiefs and Petty Officers' Association 1955, The Malahat Association 1965. Walter aka "Specks" to his friends because of the preponderance of freckles [or beauty marks as he called them], was active in marksmanship all his life. He loved the challenge of long-distance shooting and he loved to pass on this passion to young folk. He represented the Navy, British Columbia and/or Canada at many international competitions over 60 years. A favorite was the international long distance Palma Match and he was part of it's Canadian team in South Africa in 1974. Walter was a member in Brittania Lodge, AF & AM for many years until failing health precluded his participation; also a Life Member of The Royal Canadian Legion, Trafalgar Branch and more recently a member of the Esquimalt Dockyard Branch; also a member for over 50 years of The Victoria, The British Columbia and The Dominion of Canada Rifle Associations. He will be remembered as a man devoted to friends and family, who served his country well and supported benevolence and charity where need required. He also had a hug and a smile that would help friends over rough days. And, on a good day he could often beat the 'young pups' (60 year olds) at pool. A celebration of his life will be held on Friday July 22 at 1:30pm in HMCS Malahat, located on Victoria's waterfront at 20 Huron Street. The extended family thanks the wonderful staff at Sunset Lodge for their caring and their care. Thank you also to Gib McLean for being his M.O. for so many years. In lieu of flowers please consider a donation to The RCN Benevolent Fund or to The Chiefs & Petty Officers' Veterans Assistance Fund, both c/o 618 Admirals Road, Victoria, V9A 2N7; or a charity of choice.

CHADWICK, Earl Raymond (14 May 1926 - 25 Jun 2013) - Earl passed away peacefully at the Santuari Hospice in Calgary AB on Tuesday, June 25, 2013, at the age of 87 years, after a brief battle with cancer. He was born in Toronto, Ontario, one of seven children, and is survived by his sister Mary (Jack) of Janetville, Ontario and several nieces and nephews. Earl proudly served in the Royal Canadian Navy on the HMCS Bowmanville from 1943-1946 and moved to Calgary in 1953 to play professional soccer. He spent over 25 years as the Rural Circulation Manager for the Calgary Albertan newspaper (now Calgary Sun) based in Edmonton and Calgary before transferring to Red Deer. His working career ended as the Circulation Manager of the Red Deer Adviser. In his earlier years Earl became involved in minor sports, particularly hockey where his expertise as a manager and administrator benefitted countless young people. He played an important role in the formation of the Red Deer Athletic Association and was chosen "Sportsman of the Year" in 1970 in recognition of his contributions. Later on Earl focused his energies to the Red Deer Legion organizing events and serving on various committees including the Executive Committee. In October 2012, Earl was awarded The Queen Elizabeth II Diamond Jubilee medal for years of dedicated service. His slogan was simple, "I tried", and he will be fondly remembered by his many friends. At Earl's request there will be no funeral service held. Burial will take place at the Prospect Cemetery in Toronto. Condolences may be forwarded through www.mcinnisandholloway.com. If friends so desire memorial tributes may be made directly to the Santuari Hospice, c/o Calgary Health Trust, 800, 11012 MacLeod Trail SE Calgary, Alberta T2J 6A5 (Telephone 403-943-0615). In living memory of Earl Chadwick, a tree will be planted at Big Hill Springs Park.

CHAMBERLAIN, Allan Howard (13 Jul 1931 - 27 Mar 2010) - 78, Spryfield, passed away peacefully on Saturday, March 27, 2010, in QEII Health Sciences Centre. Born in Ingersoll, Ont., he was a son of the late Edwin and Margaret (Levis) Chamberlain. Affectionately known as "Iki", he served in the Navy for 25 years. Following this time he worked for Canada Post for 20 years. Allan was a Cub and Scout leader for over 40 years and was awarded the Queens Medal for his volunteering with Scout's Canada. He will be lovingly remembered and never forgotten by his wife of 53 years, Adele (Bernard); sons, Howard (Janice) and Glen; daughter, Linda (Glen Hunt); grandson, Allan Chamberlain, all of Spryfield. He was predeceased by son, Daniel "Danny". Arrangements are under the care and direction of J. A. Walker Funeral Home (2005) Ltd., 149 Herring Cove Rd., Spryfield (477-5601), where visitation will be held on Tuesday, March 30, from 2-4 and 6-8 p.m. A Service of Remembrance will be held on Wednesday, March 31, at 2 p.m. in Salvation Army Spryfield Church, 328 Herring Cove Road, with a reception to follow in the church hall; with a private family burial to take place. In lieu of flowers, donations in Allan's memory may be made to the Salvation Army Spryfield Citadel or Parkinson Society of Canada, Maritime Region.

HMCS BONAVENTURE - Served in Bonaventure 1967-1969 as an Electrician

CLARK, Arnold Milton (05 Jan 1924 - 20 Jul 2011) - passed away peacefully at the age of eighty-seven years and six months, in the arms of his loving wife on July 20, 2011. Arnold was a very proud and active member of the Royal Canadian Legion. He served his country in the Navy in World War II on the Corvettes; HMCS Arnprior, HMCS Sault St Marie and HMCS Cornwallis. He retired after forty-five years with Canadian National Railway. He will be sadly missed and remembered by all who knew him. Arnold is survived by his loving wife Trudi, his children, step-children, grandchildren and great-grandchildren. He is predeceased by his mother Lillian Bevington and father Harry M Clark of Verdun, Quebec, brothers William Clark of Montreal, Quebec and Tony Clark of London, Ontario. A Memorial Service will be held in Vancouver, BC on July 28. Interment to take place in Montreal at a later date. In lieu of flowers, donations to the Delta Hospital would be appreciated.

CONSTABLE, Douglas Franklin (30 Oct 1925 - 04 Oct 2010) - After a courageous battle, with his wife by his side, Douglas passed away on October 4, 2010 at Deer Lodge Centre. He will be fondly remembered and deeply missed by his beloved wife of 57 years, Virginia (nee Crook); daughters Gloria Webber (Ron) and Sharon Beaudry (Don); sons Gary Constable and Glenn Constable (Tina); precious grandchildren Scott (Aleeta), Kyle, Caitlin, Jarrett, Jessica, Mitchell, and great-grandson Kolton; brother Robert Constable (Janet); sisters-in-law Betty Constable and Gloria Robinson as well as numerous nieces and nephews. He was predeceased by his eldest brother, Norman Constable. Douglas joined the Royal Canadian Navy in July 1944. He served on the HMCS Bowmanville (Corvette) and HMCS Kapuskasing (Minesweeper) and signed up for Pacific duty. The Second World War ended and Douglas was discharged in April 1946. He then returned to the Canadian National Railway; where he continued to work for over 45 years. Funeral Service will be held at Chapel Lawn Funeral Home, 4000 Portage Avenue on Tuesday, October 12, 2010 at 2:00 p.m. with reception to follow. In lieu of flowers, donations in his memory, may be made to the Canadian Diabetes Association. Chapel Lawn 885-9715

COOK, William - It is with great sadness the family of Bill Cook announces his passing. Bill was born in Parry Sound Ontario. His parents moved to Jackfish Ontario when he was five years old. Bill attended school there, and at a young age he started working for the Canadian Pacific Railroad on the coal docks. War broke out and Bill volunteered for the Royal Canadian Navy in 1942. He served on the HMCS Bowmanville until victory in Europe. In 1949 Bill married his long time sweetheart and love of his life Anita Stortini. In 1950 Bill and Anita moved to Schreiber where he continued to work for CPR until his retirement in 1984. Bill enjoyed boating on Lake Superior, gardening and spending time at his camp at Jackfish with his family. Bill will be sadly missed by his wife of 61 years, Anita. Dad will be missed by Marylyn (John), Debbie (Mike), Dana (Glenda), Brad (Joyce) and his many grandchildren Lee (Stacey), Lindsay (Jamie), Jesse, Anna, Tana, Angela, Shalena, Sheldon and great grand children Faith, and Lila, and also by his close-knit extended family. Bill was predeceased by parents William (Bill) and Jessie Cook, brother Ray, parents-in-law Giovanni and Anna Stortini, sisters-in-law Mary, Valeria, and brothers-in-law Rolly, Naldo, Short, Al, and nephews Graig and Mark. A memorial service will be held at Holy Angel's Roman Catholic Church in Schreiber on Monday, January 31 2011 beginning at 11:00 am with Father Alex Barrion officiating and visitation one hr. prior to the service. Arrangements entrusted to King Funeral Home Ltd. If you wish to make a donation on Dad's behalf, you may donate to McCausland Hospital, Holy Angels' Building Fund or a charity of your choice.

COWAN, Hugh McQuilli - Passed away peacefully May 28, 2007. Born June 20, 1907 in Roxburghshire, Scotland. His family moved to Alberta in 1919 where he farmed and partnered with his brother in trucking and running a service station in Balzac, Alberta. Hugh served in the Canadian Navy during WWII and served as a Chief Petty Officer Engineer on the MacDonald and Norsal ships. After the war he worked in civilian life at Motor Transport in HMCS Dockyard in Esquimalt for 29 years. Hugh was an avid sportsman and gardener and enjoyed curling and fishing into his 80's. Hugh was predeceased by his loving wife Margaret in 1999. Survived by Lenna (John) Heather, Stewart, Andrew (Jessica), great granddaughter Madelin and extended family, and many nieces, nephews and friends in BC, Alberta, Saskatchewan the UK. Sincere thanks to 4th floor Gorge hospital, VGH, the Victorian for the loving care Hugh received. You will be in our hearts forever Dad, Papa, Uncle Hugh we love you! In lieu of flowers donations may be made in memory of Hugh to the Canadian Cancer Foundation. A memorial service to be held on Friday, June 1 at 2:00 pm at First Memorial Funeral Chapel, 4725 Falaise Drive, Victoria. Lord grant that I may fish until my dying day, And when it comes to my last Cast, I then most humbly pray, When, in the Lord's safe Landing net, I'm peacefully asleep That in His mercy I be judged good enough to keep."

COX, Edmund F.W. (Ted) (03 Nov 1904 - 08 Jul 2004) - with his beloved Elsa by his side. He was predeceased by brothers Hugh, Brian (Bendigo) and sister Joyce. Ted leaves his wife of 74 years, Elsa (Seebaum), daughter Eve of Gabriola Island and son Richard and his wife Sage of New Zealand, their children Toby, Daisy, Sebastian, and Sophie, brother Alan (Pat) of Victoria, also Charlotte Geddes, Marc (Judith) Phillips and many nieces and nephews. Ted was born in La Buan Borneo in the Kingdom of the White Raja, Brooke and moved with his family to the British Isles at age three where they lived until age 14 when the family relocated to British Columbia. Over the years, Ted worked at many jobs, including running the first ferry to Salt Spring Island, fishing the west coast, relief staff at coastal light houses, Cates Towing, Bamberton Cement Works tugs, Bamfield life boat station, and he served in the RCNVR on HMCS Nitinat during WWII. He retired as diesel mechanic from HMC Dockyard in Esquimalt. He was a life member of CCYC, involved in the Thermopylae Club, the oldest member of the Ancient Mariners of Ladysmith, proud to be an honorary submariner, and supported numerous boating events, clubsand associations. He and Elsa spent a number of years cruising the coast in "Yonder" their cherished classic motor vessel. Ted lived at home on Gabriola Island until he became ill and moved to the Nanaimo hospital for a very short time. With his passing goes many tales of British Columbia Marine history. No service by request. May the sun always be over the yard-arm and your lines tight, Dad.

CROWLEY, Michael Joseph Patrick, LCdr (25 May 1929 - 07 Jul 2015) - It is with deep sadness that we announce the passing of Michael "Mike" J. Crowley. Michael was born in Peterborough, Ont. He was a son of the late David and Mary Helen "Nelly" (Meade) Crowley. Michael married his "bride" of 62 years, Alice (Monk) in May, 1953 in St. Agnes Church, Halifax. Michael grew up in Peterborough and graduated from St. Peter's High School. He joined the Royal Canadian Navy in 1949 and served until he retired in 1979. He served on various ships and bases across the country, including: HMCS Naden, Stadacona, Portage, Wallaceburg, Quebec, Bonaventure (twice), Cape Scott, Crescent. Alice and Michael raised four children, Ellen (Stoddard), Timothy, Kelly and Brendan. His Naval career took he and the family to a variety of cities across the country: Halifax/ Dartmouth, Windsor, N.S., Ste. Foy, Que., Victoria, B.C., and Toronto, Ont. Prior to retirement from the Navy he was Commanding Officer at HMCS York. Michael was sports minded. In his youth he played junior hockey and was one of the original players of the Peterborough Juveniles (Intermediate) Lacrosse team. He also won numerous medals over the years for a variety of sports including skiing and boxing. He played golf and was an avid curler. He became a hockey referee in the 60s and continued to play hockey and referee until 2005. He was Referee in Chief for Nova Scotia Hockey for two years in the 1970s travelling around the province to conduct clinics and to referee tournaments. He was featured on ATV Live at Five in 2005 prior to his last refereeing "job" when he travelled to Ottawa to referee 11 games in an International Old Timers tournament. He was the volunteer Recreation Director for the Town of Windsor in the early 70s and was instrumental in building the two ball fields on Tremain Crescent. The Windsor tennis courts on College Road were built during his tenure. On retirement from the Navy, Michael and the family moved to Peterborough where he worked for the Federal Government (Department of Transportation) and later St. Joseph's Hospital. Michael, Alice and Brendan returned to Nova Scotia in the 1980s. Michael continued to work during his "retirement" at Maplestone Enhanced Care, the Grace Maternity Hospital and Auto Port. Michael was a committed volunteer giving endless hours of time, energy and enthusiasm to many causes and organizations but most notably his church, the Canadian Red Cross (blood clinics) and the Canadian Old Timers Hockey Association. He was a member of the Royal Canadian Legion. He was a proud member of the Knights of Columbus (4th Degree) and served the Grand Knight in a variety of positions. Michael was well-known for his good nature, generosity and fun-loving spirit and most especially the BEST Saint Patrick's Day parties! Michael was predeceased by his grandson, Matthew; son in law, David Stoddard; as well as his parents; brothers, John and Leo. Michael leaves behind his loving wife Alice (Monk); children, Ellen, Timothy (Ruth), Kelly, Brendan (Tammy); grandchildren, Michael, Carolyn, Devin, Sheila, Meaghan, Jesse, Michelle, Alexis; as well as his sisters, Theresa and Helen; brothers, Albert, Harold and Ambrose. Michael's family would like to thank the staff of Maplestone Enhanced Care for the smiles, companionship and loving care these last two years. Visitation will be held in Dartmouth Funeral Home on Friday, July 10 from 2-4 and 7-9 p.m. Funeral Mass will be held in St. Peters Catholic Church on Saturday, July 11, at 10 a.m. In lieu of flowers, donations may be made to the Knights of Columbus or a charity of your choice.

HMCS BONAVENTURE - Served in BONAVENTURE 1967-1969 as Senior Electrical Officer

DAVEY, Jack Forsyth (07 Mar 1922 - 10 Apr 2007) - It is with heavy hearts and sorrow we announce the passing of our beloved Jack on Tuesday, April 10th in Vancouver, BC after a long battle with Parkinson's. Jack was born in Prince Albert, Saskatchewan on March 7, 1922. In 1940 he joined the RCN as a telegrapher sailing on the HMCS Prince Robert in the Pacific. After the war he graduated from the University of British Columbia with a B.A in history. In 1953 he joined the RCAF as a commissioned officer. He began his military career in Claresholm, Alberta, and then moved on to Greenwood, NS where, in addition to his duties in the air force, he served as the Mayor of Greenwood. Major Davey retired as Commanding Officer of the Air Movements Unit in Trenton, Ontario in 1971. Jack's life-long dream was to have his own hardware business and together with his wife and son he realized that dream by opening Whistler Hardware in 1979 and was a pioneer of this now world-class ski resort. Jack's quick witted humor, strong character and magnetic personality were felt by everyone who knew him. He was an inspiration to us all as he truly represented all the good things in life. All those who have met and loved him remarked on the "twinkle in his eye". Jack is survived by his beloved wife Hilda and they recently celebrated 62 years of marriage. Travel, and golf were their passions and together they were very fortunate to have had many good years enjoying those pleasures. He is also survived by two children, Jane Mitchell with son-in-law David Mitchell of Toronto, Ontario; Ken Davey with daughter-in-law Marcia Davey of Whistler, BC; four grandchildren, Jennifer Stodt, Christine Gillingham, Grant Davey and Courtney Davey; one great-granddaughter, Claudia Stodt; and one sister, Betty Mcleod with husband Rene Anderson of McPhee Lake, Saskatchewan. A memorial service will be held at Cecil Green Park, UBC Campus, 6251 Cecil Green Park Road, 604-822-6289 at 1:00pm, Saturday, April 14, 2007. Flowers will be received at Cecil Green or donations to the Parkinson Society of British Columbia.

DAVIE, John Chapman (Jack) DSC, CD - (1920-2008) A long time resident of Duncan, Jack passed away peacefully on April 16 at the Cowichan District Hospital. He was predeceased by wives Joan and Dorothy, and is survived by Edythe Davie, his wife of twenty-one years. Jack leaves behind daughters Pat Ball and Heather Davie, grandchildren Michael Ball (Susana, Victoria, Elliott), Christopher Ball (Melodie), and David Ball (Sarah, Brady) as well as Edythe's children Paul Sampson (Diane), Debbie Smith (Mike), Bruce Sampson (Emmy) and their children (Derek, Bart, Kevin, Kim, Ben and Lia) and grandchildren. Born in 1920 to Beatrice Pearl Davie (nee Raymond) and Cyril Frances (Frank) Davie, Jack was proud of his pioneer family roots. He graduated from Duncan High School in 1938 and worked at the Bank of Montreal. In 1940 he joined the Royal Canadian Navy, training on motor torpedo boats and assault landing craft. He served overseas in Combined Operations, fighting in Sicily and was then assigned to the HMCS Prince Henry where he took command of the LCA's. He participated in the Normandy landings where he was awarded the Distinguished Service Cross and then campaigned in the Mediterranean to help secure Greek independence. After the war he was appointed Senior Officer (Reserve) of Coastal Forces in Malta. Jack graduated from the UBC faculty of law in 1950 and after being called to the bar he joined his father's firm, Williams, Harvey and Davie, in 1955. He practised law in Duncan for thirty-three years and also took his practise to the Gulf Islands aboard the Gulf Advisor. As a young man Jack was active in the local scouting organization. He was a long-standing member of the Maple Bay Yacht Club and served in the Duncan Volunteer Fire Department for eleven years. He was aide de camp to two lieutenant governors, Frank Ross and Gen. George Pearkes, VC. Jack will be missed by his stamp-collecting friends and all those Duncan residents who appreciated his colourful character. We would like to thank Drs. Gallagher, O'Malley, and Glen Robinson, nurses Robert and Ann, and the staff at the Cowichan District Hospital for the excellent care and compassion shown. No service by request, but Jack's family will be hosting a going away party for him, at the Maple Bay Yacht Club, on Thursday, April 24th, at 2:00 pm. In lieu of flowers, donations can be made to the Heart and Stroke Foundation.

DOUGHERTY, Donald Bruce (1920-2005) - Passed away peacefully at home surrounded by his family on October 27, 2005 at age eighty-five after a brief illness. Born in Montreal, son of Raymond Charles Dougherty and Mary Paterson, he attended Guy Drummond School in Outremont, Roslyn School and Westmount High. Don interrupted his studies at McGill University to serve his country in World War II. He trained at Royal Roads officer school in Victoria, then joined the Royal Canadian Naval Volunteer Reserve, taking part in convoy and mine sweeping operations as a lieutenant on the HMCS Suderoy IV and HMCS Atholl. After his military service, Don completed his Bachelor of Commerce at McGill University, graduating in 1948. Don started his career in the merchandising office at Eaton's in Montreal. He then enjoyed a long and successful career in the bedding industry with Simmons Limited, where he became Senior Vice President of sales for Canada and managed the company's Vancouver operations for several years. After retiring from Simmons in 1985, Don worked for several years for the Quebec Furniture Manufacturers Association. Don was an avid sportsman and outdoor enthusiast. As a young man, he spent summers as a canoe tripping counsellor at Camp Ahmek in Algonquin Park. In high school and university he competed in football, squash, downhill and cross country skiing and ski jumping. Later on, Don served as Chairman of the Laurentian (Ski) Zone, which ran most of the major ski competitions in Canada at the time. He was also a member of the pioneering Red Birds Ski Club, raised money for the Canadian Olympic ski team and represented his country as a chef de mission at the 1952 Oslo Olympics. A keen golfer, Don was a member at Lambton Golf & Country Club in Toronto and Royal Montreal Golf Club. He also served as a committee and event volunteer at these clubs. Don loved not only the challenge of the game but the camaraderie it brought him. Later in life, Don took up curling, playing at both Lambton and the Mount Royal Curling Club. A long-time member of Delta Upsilon Fraternity, the Montreal Badminton and Squash Club (Atwater Club) and Mount Royal United Church, he also enjoyed social outings in recent years with his Romeos" circle of friends from the Town of Mount Royal. Don spent many memorable summer and ski vacations with his family at Cape Cod, Oyster River on Vancouver Island, Stowe (Vermont), Mont-Sainte-Anne and Corlear Bay on Lake Champlain. A modest, generous, gentle man with a playful sense of humour and famous sweet tooth, Don made a point of keeping up with his extensive network of long-time friends, acquaintances and former colleagues. He had a rich life, well lived, and will be greatly missed. He is survived by his wife Joan (Mason), with whom he recently marked a 57th wedding anniversary, brother Pat (Judy), sister-in-law Kathryn Mason, brother-in-law Bill Mason (Kati), children Tim (Christina), Cynthia (Bob), Geoff (Susie), Stephen (Melodie) and Sarah, grandchildren Joshua (Jen), Caitlin, Sarah, Jake, Peter, Andrew, Michelle and Erin and many nephews and nieces. Thank you for the care and compassion of the VON, CLSC Cote-des-Neiges, Dr. Nicole Baird, the staff of the Montreal General Hospital and Dr. Paul Lysy. Following cremation at Mount Royal Cemetery, a service in his memory will be held at the Mount Royal United Church, 1800 Graham Boulevard, Town of Mount Royal, Quebec on Tuesday, November 1st at 2:00 p.m. with a reception to follow. In lieu of flowers, donations may be made to the Montreal Children's Hospital Foundation (866-934-4846) or the Fondation Charles Bruneau of Montreal's Hopital Sainte-Justine (877-256-0404)

HMCS SUDEROY IV - Appointed to Suderoy IV on 18 May 1943 as SLt, RCNVR

DOUTRE, Gerald Leon (Gerry) (1920-2004) - beloved husband of Patty and father of Alec (Karen), passed away peacefully at the Foothills Medical Centre on Saturday, April 24, 2004 at the age of 83 years. Gerry was born September 3, 1920 in Gravelbourg, SK. He was raised on the prairies with a strong love of family, an understanding of the importance of helping those less fortunate, and an unwavering appreciation of the blessings of the land. Gerry proudly served overseas in World War II on the HMCS Robert. He returned, always up for a challenge, to a long professional career with Massey Ferguson that led he and his family to Montreal, Toronto, France, New York City, Syracuse, and ultimately to Calgary in 1969. Committed to community service, he was active in the Knights of Columbus, the Royal Canadian Legion and the Family Leisure Centre, along with many other organizations and causes. Gerry was a kind man with a quiet faith and a strong handshake. For him, the perfect day was to get up early, get in the car and go see "the country". His enthusiasm for life and infectious smile will be missed by all who had the privilege of knowing him. Gerry shared his final years with his second love and wife, Patty (Ingram) and leaves behind many smiles with her children, grandchildren, and great-grandchild; his son Alec and wife Karen (Iwanski); his sister Muriel Glen and her children and grandchildren; and a great many nieces, nephews and friends. Gerry was predeceased by his first love and wife, Edie (Poland), and brothers, Elmer and Raymond. Funeral Mass will be celebrated at St. Bonaventure Catholic Church (1600 Acadia Drive S.E.) today, April 29, 2004 at 11:00 a.m. with the Rev. William Stephenson, Presider. In lieu of flowers, memorial tributes may be made directly to the charity of the donor's choice. In living memory of Gerry Doutre, a tree will be planted at Fish Creek Provincial Park.

DUFFUS, Mortimer Smith - Died: 04 Nov 1997, Vancouver, BC

HMCS BOWMANVILLE - Appointed to Bowmanville on 10 Jul 1944 as CO

DUNCAN, James Livingstone - born in Winnipeg on June 7, 1912, died on September 21, 2002 in Vancouver. Dearest husband, father and grandfather, he leaves his beloved wife of 53 years, Margaret, daughters Susan Duncan and Elizabeth MacLeod, sons-in-law Roland Case and John MacLeod, grandchildren Duncan and Jeannie MacLeod, his sister-in-law Phyllis Verge and several cousins, nieces and nephews. Predeceased by sisters Dorothy Woodman and Marion McCririck; brother Lt. Donald Duncan, a Canadian Loan Volunteer serving with the 4th Welsh Regiment who was killed in Normandy in 1944, age 28; the Duncan River in northern Manitoba is named in his honour. The city of Duncan on Vancouver Island is named after William Chalmers Duncan a great great uncle. James' investment business career was with Wood Gundy. He served on the Vancouver Library Board and the BC Library Commission; was a past president of the United Nations Association of Vancouver and the Vancouver Canadian Club. He served 5 years in the navy in the Maritimes and as supply officer in "HMCS Prince Robert" in the Pacific on her last commission. He declined an offer to stay on in the navy and retired with the rank of Commander (S) R.C.N.V.R. We are grateful to Dr. Stephen Roberts, Dr. N. D. James and nurse clinician Shannon Handfield for the exceptional care they provided during his recent illness. There will be a private memorial service for the family in the chapel at St. Helen's Anglican Church. In lieu of flowers, donations may be made to Operation Eyesight Universal (a Canadian charitable organization preventing blindness in the developing world), 4 Parkdale Crescent N.W., Calgary, Alberta, T2N 3T8

HMCS PRINCE ROBERT - Appointed to Prince Robert on 30 Apr 1945 as LCdr (S), RCNVR

EATON, Brick/Red (Earl) - With heavy hearts we announce the peaceful passing of Brick. Born in Vancouver June 2, 1921 and passed away December 20, 2014, surrounded by his wife Lillian and family. Brick attended Hastings Elementary and Vancouver Technical Schools. He served on the HMCS Robert during WWII and worked for 30 years at B.C. Hydro. In his 30 years of retirement, he thoroughly enjoyed golfing, fishing, "his music," and watching "The BC Lions" and "Toronto Blue Jays" games. He was deeply loved and will be sorely missed by his loving wife, Lillian; daughters, Judy (deceased), Dianne, and Lynda; sons, Terry, Larry, and Ronny; and their spouses; as well as grandchildren; great- grandchildren; and many friends. A Celebration of Life will be held on Tuesday, December 30, 2014 at 3 p.m., at Hamilton Harron Funeral Home, 5390 Fraser Street, Vancouver. We welcome everyone to join us for coffee, snacks, and a chat. "WE'LL BE SEEING YOU."

ESDON, Randy (20 Jul 1965 - 29 May 2014) - It is with much sadness that we announce the passing of a wonderful person. Randy was predeceased by his dad, Gordon Esdon. He leaves behind his mom Norma, brother Mark, sister-in-law Linda, niece Gillian, nephews Michael and Matthew, Aunts Betty, Marjorie and Vera and their families. Randy formerly of Lasalle, QC resided in Victoria, BC. At Randy's request no service was held. (The Montreal Gazette 20 Jun 2014)

FENN, Gordon (28 Nov 1922 - 10 Dec 2008) - Passed away peacefully, with family at his bedside, at Abbotsford Regional Hospital and Cancer Care Centre, Abbotsford, B.C., following a stroke suffered November 27, 2008. Predeceased by his wife of 49 years, Bernice Margaret (Roycroft, 1993) and daughter Susan Walter (1986). Gordon and Bernice were married in 1944 in Digby, N.S. Gordon is survived by daughters Valerie (John Angove) of Fishers, IN, Alison Fenn (Greg Nutchey) of Abbotsford, B.C., sons Mark (Sandra) of Halifax, N.S., Greg (Vangie Refuerzo) of Brampton, ON, Frank (Lorraine) of Smiths Falls, ON and son-in-law Derek Walter of Kinburn, ON. Also survived by grandchildren Erin (Sheldon McInnis), Karina (Bradley Zimmerman), Julie (Jerry Vasquez), Jennifer (Adam Chester), Jennifer and Bradley Randall, Amos Fenn, Sabrina Nutchey, Isabelle and Celeste Fenn, Lilyanah Fenn, and great-grandchildren Brielle and Owyn McInnis and Susie Zimmerman. Also survived by brothers Frank of Brentwood Bay, B.C, and Peter (Helen) of Mississauga, ON, and numerous nieces and nephews. Gordon was born in County Durham, England in 1922, and immigrated with his family to the farming community of Radway, Alberta in 1927. Gordon spent a hard-working childhood on the prairie farm with many happy hockey and baseball games between chores and school. Gordon served in the Royal Canadian Navy during the Second World War with duties including Asdic operator. He served at HMCS Cornwallis and HMCS Naden and served on the Prince Robert, HMCS Halifax, HMCS Agassi, HMCS Dunvegan, HMCS Peregrine, and HMCS Stadacona. He was in the Navy from 1941 to 1953 and then worked several years in the photography department of Ottawa Experimental Farm of Canada's Dept of Agriculture. Gordon went on to form his own newspaper and publishing business, Fenn-Graphic, in the Ottawa Valley in 1957. His newspapers included the Carp Review, Nepean Clarion, Gloucester Guardian and Arnprior Guide. His numerous editorials inspired civic change in these communities. He was recipient of the Nepean Citizen of the Year Award and various Ontario Newspaper Association awards. Following retirement Gordon moved west to British Columbia, where he worked on his memoirs, continued in his love of gardening and political affairs, as well as his hockey and baseball passions. Gordon's Memorial Service will be held at St Paul's United Church, Carp, ON, Wednesday, December 17, 2008 at 2 pm. Gordon would have appreciated donations to St. Paul's in lieu of flowers.

HMCS PRINCE ROBERT, HMCS AGASSIZ, HMCS DUNVEGAN, HMCS HALIFAX

FOX, Robert (Bob) E., MMM, CD, CPO1 (08 Apr 1939 - 28 Jun 2015) - It is with profound sadness that we announce the passing of Robert Fox on the afternoon of June 28, 2015 at the QEII, Infirmary Site, Halifax, NS. Born at The Barony, New Brunswick, Robert was the second child and second son of the late David and Maudie (Davidson) Fox. Bob joined the Canadian Navy in 1958 and served on numerous ships over his 35 year career, including his service as the last coxswain on the HMCS Assiniboine and first coxswain of the HMCS Halifax. Bob was a man of strong opinions, but his giving heart was larger than life. He was affectionately known as the "Mayor of Brule Point" and delighted in spending the summers at the family cottage. His pride and joy were his two granddaughters, Victoria and Olivia. Robert is survived by his best friend and wife, Sandra (Mont); two sons, Scott (Tracey DeAdder), Falmouth, and Trevor, Lower Sackville; treasured granddaughters, Victoria and Olivia Fox; four sisters, Elaine Steeves (Allen), St. John's, Newfoundland; Jean Shepherd (Stephen), Cochrane, Alberta; Margaret Bawn (Beverley), Miramichi, New Brunswick; and Judith Fox Roy (Kenneth), Blackville, New Brunswick; two brothers, Wendell Fox (Vivian), Lower Sackville; Wayne Fox (Edith), Oromocto Lake, New Brunswick; and numerous nieces and nephews. Robert was predeceased by his parents; daughter-in-law, Julie (Wellman) Fox. Family flowers only. The family wishes to express their appreciation of the kindness shown to Robert during his stay at the Infirmary. Visitation will be held Thursday, July 2 from 2:00-4:00 pm and 7:00 – 9:00 pm in JA Snow Funeral Home. Funeral Service in Fairview United Church on Friday, July 3 at 2:00pm with reception to follow. Donations to a charity of your choice or to the Fairview United Church deficit.

GALLO, Joseph, C1QR, V9343, RCNVR / RCN (served 03 Sep 1929 - 03 Sep 1958) (28 May 1912 - 29 Sep 2011) - Peacefully, at the Riverview Health Centre, Joe went to be with his Lord and Saviour. Joe leaves to mourn his children, Rosemary (Ron) Barnes of San Diego, CA, Carole (Jim) Kenning and James (Karen) of Winnipeg; his grandchildren, Tracey (Shayne) Needham (nee Kenning), Daniel Kenning and Christine Gallo and "Adopted" grandson Dustin Shore, all of Winnipeg; his brothers, Michael of Victoria, BC, John of Las Vegas, NV; and sisters, Josie of Oceanside, CA and Mary of Washington State. Joe was predeceased by his loving wife of 54 years, Carmen (nee San Filippo) in 1988, father Guiseppe, mother Rosaria and brothers and sisters, Louis, Vito, Paul, Anne, and Frances. Joe was born in Fort Rouge, Winnipeg, on May 28, 1912. As a youth and young man, he developed a life-long love of sports and became an accomplished athlete in his own right, be it baseball or boxing. In 1924, he joined the Royal Canadian Navy Sea Cadets and, in 1929, The Royal Canadian Naval Volunteer Reserve in the Winnipeg Company. In the summer of 1939, he was one of those honoured by being chosen for the Guard of Honour for the visit of King George VI and Queen Elizabeth. On September 3, 1939 Joe was called to active service and drafted first to HMCS. Naden at Esquimalt and in 1941 he served on the auxiliary cruiser HMCS Prince Robert, where he served as a leading hand of the top and Captain of the starboard 3" H.A. Gun. In October 1943 he joined the ships company of the frigate HMCS Valleyfield as chiefs boatswains mate and was on the convoy runs out of St. Johns Newfoundland. A week before the Valleyfield was sunk with the loss of 115 of her crew, he was sent ashore to hospital. In July 1944 he became an instructor of HMCS Cornwallis and in June 1945 was sent to HMCS Chippawa for demobilization. After demobilization he found work with the Canadian National Railway in the bridge and building yards where he would be employed until his retirement. Joes connection with the navy was very strong and in June 1946 he was back in the RCNVR as an instructor at HMCS Chippawa. He was advanced to the rating of Chief Petty Officer in January 1950. Joe was a familiar and welcome figure in the sporting and social life of HMCS Chippawa throughout the 1950s and 60s and was the first president of the Chief and Petty Officers Association in 1951, an office he would hold again in 1962. After his retirement in 1977, Joe continued to pursue his love of sports, as an avid bowler and as an armchair quarter-back and coach. He was justly proud of his scores of bowling trophies and his skill at "crib". Joes many stories of his navy days and his innumerable kindnesses to family and friends will long be remembered and cherished by those he leaves behind. The family wishes to extend its special thanks to Dr. G. Schroder, Dr. N. MacEachern, nurse Marie Ball of W.H.A. and the staff of Ward 3E at the Riverview Health Centre. A celebration of Joes life will be held on October 10, at 11:00 a.m. in the Edward J. Coutu Funeral Chapel, 680 Archibald St. with Father Ron Leger officiating. Donations in Joes memory can be made to the Canadian Cancer Society, 193 Sherbrook St., Winnipeg, MB, R3C 2B7, or to a charity of their choice.

GALLO, Mike, RCNVR / C2WS, 6413-E, RCN (served 07 Dec 1936 - 04 Dec 1969) - Born Winnipeg, MB, July 1, 1919, Mike died Sat. March 13 at home. Predeceased by son David (1999), 5 brothers (John, Joe, Paul, Vic, Louie), sisters Josie and Francis. Mike leaves son Michael, sister Mary (Seattle, WA.), grandsons Greg (Rebecca), John (Angie), Michael (Cherie), 4 great grandchildren, daughter-in-law Sharon, long time companion Rene Larsen and many nieces and nephews. Mike was tremendously proud of his Navy career (35 years) and service on the HMCS Prince Robert during W.W. II running convoy duty in the South Pacific in 1941. During peacetime he served on the Ste. Terese, Ontario, Saguenay and Port of Quebec. Dedication and love for his family and companion, Rene, were his priorities. He will be remembered for his kindness, sense of humour and booming voice on the parade square. Mike was a good man and all who knew him will miss him. A true gentleman. Thanks to Dr. John Jollymore and Dr. Carolyn Stigant for the care they gave him throughout his illness. A Memorial Service will be held at First Memorial, 4725 Falaise Dr., Victoria, B.C. Friday, March 26 at 2:00 p.m. Reception to follow. In lieu of flowers a donation may be made if desired in Mike's name to the Victoria S.P.C.A.

GARDINER, John Douglas (28 Jan 1918 - 18 May 2009) - It is with great sadness that we announce the passing of a wonderful family man who was the guiding force of our family. Doug passed away peacefully at his latest home, The Pines Long Term Care Residence in Bracebridge, Ontario on May 18, 2009 in his 92nd year. Beloved husband of Muriel. Cherished Grampa to Michael, Shawn, Jonathan, Amanda, Kai, Rebecca and Lars. Loving Dad to Jim (Iris) Gardiner, Dale Boggild, Jane Gardiner, Jack Bowman, Malcolm McKinnon, Bill (Debbie) Gardiner and Keith Gardiner (deceased). Dear elder brother of the Reverend Gordon Gardiner of Vancouver. Ever proud son of Lillian Dale-Gardiner and Dr. John Gardiner of Toronto. A respected man full of strength, determination, wisdom and compassion who lived a full and rewarding life. A WWII Veteran proudly serving Canada in the Naval Forces as a Lieutenant on the HMCS Prince Robert. A graduate Professional Engineer from the University of Toronto who made a career as the Plant Engineer at Photo-Engravers (now Quebecor). A dedicated volunteer with the United Church and the Parent-Teacher Association who helped establish the community of Rexdale. A passionate world traveller, boat lover, gardener and camper. We all love you and forever cherish your memory. As per Doug's wishes, cremation has taken place and his life will be celebrated at a private family gathering. The family would appreciate donations being made in Doug's memory to the Hospital for Sick Children.

HMCS PRINCE ROBERT - Appointed to Prince Robert on 04 Apr 1941 as SLt (E), RCNVR

GILBERT, Beverly (Bev) (26 Nov 1919 - 01 May 2010) - Bev peacefully passed away in Parksville, B.C. at age 91. Predeceased by Frances, the loving wife of over 60 years and his brother George. Bev is survived by his children Jim (Sandy), Bill (Janet), Judy (Rob), Mike (Anna), Richard (Debbie) and Bob. Also many grand and great-grandchildren. Bev was born in Victoria, B.C. and moved to Nova Scotia where he served on the H.M.C.S Star XVI during 2nd World War. After the war he returned to Victoria and lived on Latoria Rd. in the Western Communities. He was employed by Evans Coleman and Evans Gravel Pit until he retired and moved to Parksville, B.C. At Bev's request no funeral service will take place. Cremation at "Yates " (Parksvillle) BC.

GLADSON, Leonard (27 Jan 1914 - 06 Nov 2003) - born in Grays, Essex, England, decorated veteran of WWII with the Navy on HMCS Prince Henry, passed away suddenly on November 6, 2003. Survived by his loving wife of 57 years, Mary; his four children, Don (Helen) of Pickardville, AB, Judie (Don) Arnold of Saskatoon, Linda (Kelly) Phillips of Tofield, AB, and Ken Gladson of Saskatoon. Also survived by four grandchildren, Craig Arnold, Tracey (Trevis) Heiser, and Jocelyne and Chelsea Gladson. Predeceased by brothers, Tommy and Sid; and sisters, Eva and Cathy. Leonard worked for Intercontinental Packers for 32 years and has spent his retirement years enjoying time with his family and friends, and gardening, croquet, lawn bowling, playing cards, and especially crib. Funeral Service will take place on Monday, November 10, 2003, at 1:00 p.m., at Park Funeral Chapel, officiated by Joan Brown. Interment to take place at Woodlawn Cemetery, Field of Honour.

GODFREY, J. C. (Jack) - Thanks to J. C. (Jack) Godfrey HMCS Prince Robert. His cousin: Earl Godfrey RCAF and the Montgomery Place Veterans. (Published in The The Star Phoenix on Nov. 10, 2007)

GOODALE, William, Steward, V40389, RCNVR - Born: 1924 Crossed the Bar: Sep 2010

HMCS PRESERVER - Commissioning crew

GORDON, Hugh Warwick, LCdr, RCNVR (15 Jan 1919 - 02 Dec 2010) - crossed the bar peacefully in Victoria on December 2 after a long struggle with dementia. Predeceased in 2009 by his loving wife Helen (Wood), he is survived by two sons: Hunter (Connie, Wellesley and Alexis) in Victoria and Peter (Judy, Heather and Katie) in Squamish. Hugh had a full and interesting life. He was born in Victoria, moving with his family shortly thereafter to Point Grey where he attended his early schooling. His family moved to Kobe Japan and then Shanghai China where he completed his schooling. He then attended UBC and summers with his Vicars family in Kamloops. Before completing a Commerce degree at UBC, he joined the RCNVR in early 1940. He spent those war years on convoy duty, primarily on the HMCS Fredericton, Arnprior and St. Laurent and the HMS Mansfield. He also was training officer to S" Division in Vancouver. He met Helen at UBC and they were married in March 1942 in Halifax, and he thereby joined the large Darling clan. At war's end, he completed his degree, began his family and began a career in labour relations. He was involved in the community in North Vancouver, as volunteer fireman, cub leader and the Liberal Party, among others. Twenty years later, he changed careers, returned to Victoria, attended UVic to obtain a teaching certificate and taught for 10 years at Rockheights School. Hugh enjoyed and drew great pleasure from his association with his bridge pals, current affairs discussion group and Oak Bay Probus. The family thanks Carlton House, Shannon Oaks and Sunrise for their care and accommodation over the last 7 years and his care givers who were professional and attentive to the end. In particular, the family extends its deep appreciation to Dr. Ted Rosenberg who provided Hugh, and his family, with constant and compassionate care and counsel. A celebration of Hugh's life will be held on Wednesday, January 5, 2011 at 1:00 pm in the Chapel at St. Mary the Virgin Anglican Church, 1701 Elgin Road, in Oak Bay.

HMCS ARNPRIOR - Appointed to Arnprior on 08 Jun 1944 as Lt, RCNVR

GOSH, Eugene (Gene), Cdr (E) (A/E), RCN (07 Jul 1923 - 06 Jul 2015) - Gene was born in 1923 in Toronto, the only child of George and Mary Gosh. He graduated from Queen's University in Mechanical Engineering n 1946 in the first cohort of the officer training program. Gene had a distinguished career in the Royal Canadian Navy where appointments took him from coast to coast, to Ottawa and to Washington, D.C. as Assistant Naval Attaché. On 1 April 1974 Gene retired from the Navy and joined the Provincial Government of British Columbia as Executive Director of the Provincial Metric Conversion Programme. After ten years of steering the province through conversion to the metric system, he continued this work as a consultant until full retirement in 1994.

HMCS CATARAQUI

HMCS WARRIOR - Appointed to Warrior 25 Jul 1946 as A/SLt (E), RCN

HMS GLORY

HMS THESEUS

HMCS ONTARIO - Served in Ontario in 1952 as EO and Damage Control Officer as Lt (E), RCN

GUTHRIE, Maxwell Clark, P1BN, RCN (retired 06 Jan 1963) - Max was born on May 15, 1919 in Reston, Manitoba and raised in Brandon. He was a Veteran of the Battle of the Atlantic in WWII serving on the HMCS Robert and HMCS Uganda. Max was predeceased by his daughter, May in 1991 and his wife, Ruth in 2006. Max died in Victoria, BC on July 6, 2011. He is survived by his daughter, Beth (Michael); grandchildren, Mike, Lizzie, Roy (Elizabeth) and Erin (Mike); greatgrandchildren, Gabe, Anthony, Emma, Daisy, Hugo, Willa, Charlie and Max; his dear friend, Nain and a large and loving extended family. Heartfelt thanks to Tracey and Sheila, Dr. Ben How and all the staff at Glenwarren Care Home for the friendship and care during the time Max lived with you. Special thanks to the Handydart drivers, the workers and participants of the Parkinson's Exercise Programs at Cedar Hill Recreation Centre and the Friday Day Program at Luther Court. Dad really enjoyed the activities and comradery. A Memorial Service will be held in McCall Bros. Floral Chapel, Johnson & Vancouver Streets, on Thursday, August 25th at 2:00 PM with a reception to follow in McCall's Family Centre. In lieu of flowers, donations would be appreciated to the Parkinson's Foundation, 813 Darwin Avenue, Victoria BC V8X 2X7. At the going down of the Sun and in the morning, we will remember them.

HMCS PRINCE ROBERT - Served in Prince Robert in as a PO

HAWLEY, Douglas Llewellyn - Born in 1917 in Toronto. WWII veteran of RCN, he spent time on HMCS Preserver in the North Atlantic. Later spent many years in the RCNR. He worked for Federal Income Tax and retired around 1979. Doug had many interests. In his younger years he was a six day bike racer. Later he was a supporter of the New Westminster District Band, and the Vancouver Metropolitan Orchestra. Doug died suddenly on October 21, 2002, leaving his loving wife Mabel and his much loved son, Doug Jr., and his wife Terry, two loved sisters; Jackie Dane and Wanda (Andy) Thomson, and many nieces and nephews and especially Carol Dane and also his adoring cat Mandy. A funeral service will be held on Sunday October 27, at 2:00 p.m., from the Forest Lawn Funeral Chapel, 3789 Royal Oak Ave., Burnaby. Rev. Walter Bayley, officiating. No flowers by request.

HEDLEY, Kenneth Herschel was born July 16, 1918. After graduating from Kincardine High School in 1937 he went to Toronto to seek work. One of his first jobs was serving in a fast food restaurant on Queen Street, E. In 1939 he joined the Royal Canadian Navy where he served for six years. Ken worked on Canadian Corvettes, small, speedy crafts designed for submarine patrol and general escort duties, with a crew of 50 to 60 officers and men. Canada built 80 of these Corvettes, 60 for the Canadian Government and 10 for the British Government at a total cost of $39 million. Canadian Corvettes played an important role in the war at sea escorting convoys across the North Atlantic and patrolling for enemy submarines. Ken served on several of these ships--HMCS Gaspe, Mayflower, Avalon, St. Hyacinth, Haida, Stadacona, Peregrine and York. After the war Ken attended the University of Western Ontario where he received a B.A. degree majoring in Business Administration in 1950. After graduation Ken was employed by Imperial Tobacco while working on his degree in Mechanical Engineering. On Feb. 7, 1953 Ken married Marcelle Marie Rose Gelinas (1917-1977). Ken's second marriage, in 1983, was to Geneva Marie (Genny) (Pratt) Rolston (1929-1999) of Durham in Grey County. Ken retired the same year and he and Genny made Guelph, Ont. their retirement location. Genny and Ken were faithful attendees at the annual Hedley Reunion, usually held in Kincardine. They frequently rented lakeside accommodation next to the picnic grounds and spent the week visiting their Kincardine area relatives. Ken died of cancer Aug. 20, 2002 at age 85 and was buried in Kincardine Cemetery.

HMCS HAIDA - Served in Haida as PO Tel 1944-1945

HEENAN, Joseph Alfred, Captain, RD, Order of the British Empire (OBE), RCNR / Captain, Canadian Coastal Forces Atlantic - Awarded as per Canada Gazette of 5 January 1945 and London Gazette of 1 January 1945. Home: Ottawa, Ontario. Captain Joe Heenan was born at Newcastle-on-Tyne, England, on June 25th, 1892. He first went to sea in 1907 aboard a sailing ship, the four-masted barque'Lynton'. In his memoirs and interviews, these years counted amongst the happiest in his life. Between 1907 and 1911 he sailed around the world ten times, rounding Cape Horn on six occasions. One trip nearly cost him his life as the ship was caught in a storm which lasted nearly six weeks. "We didn't budge!" It was also during these years that Heenan would run on a whale's back in the middle of the Atlantic on a bet. He won. In 1911 he switched to steamships and began Naval Reserve training with the Royal Navy in Greenwich. The outbreak of war in 1914 found him "Jimmy the One" aboard the cruiser HMS Fox in the Indian Ocean escorting troopships and joining in the chase of the German cruisers Emden and Koenigsburg. In 1915 he helped in the defence of the Suez Canal and acted as liaison with T.E. Lawrence (Lawrence of Arabia) during the early phases of the Arab Revolt. As First Officer of HMS Fox, it was Heenan who fired two ship-board rockets which signalled the beginning of the Arab Revolt. Although he found Lawrence difficult to work with, they became friends during the time that the Royal Navy was able to support the revolt. Heenan was then transferred to the Grand Fleet, based at Scapa Flow in the Shetland Islands. It was from there that Heenan sailed in late October 1918, again as First Officer, aboard battlecruiser HMS Repulse to do battle with the German High Seas Fleet. The battle never evolved as the German fleet mutinied. Heenan was present for the surrender of the German fleet as a member of the boarding party on the German flagship, SMS Moltke. Heenan's career after the war took him to the White Star Line. From 1919 to 1930 he sailed aboard Majestic as First Officer, then largest liner in the world at that time. He mingled with celebrities and met his future wife, Sarah Glynne Howard. Heenan came to Canada in 1930 and began working for Canadian National Steamships, coming to Ottawa in 1937 to begin life as a civil servant. He had switched from the Royal Naval Reserve to the Royal Canadian Naval Volunteer Reserve before the war and was therefore called up for service rather early. Initially he held down staff positions in Ottawa. Heenan returned to sea in 1942 aboard the support vessel HMCS Provider as the Commanding Officer from 1 December 1942 to 4 May 1943. In 1942-43 German U-Boat activity in the Gulf of St. Lawrence forced the RCN to respond. Heenan was given command of a wide array of vessels to protect the area (standard Corvettes were needed for the main convoy runs). His force encompassed some 80 Fairmiles. Although his forces never claimed a submarine sinking, they did engage the enemy frequently and Heenan claimed that before his arrival there were 42 sinkings in the Gulf, yet only three after his forces took to the Gulf. Heenan and Provider also took several Fairmaile flotillas to South America and Bermuda in pursuit of the elusive U-boats. His service gained him the OBE. After the war he worked on several Commissions and Boards for the federal government before becoming an advisor for a large Ottawa law firm, a career begun in his 60's. In 1974 Heenan was awarded the Silver Medallion by the Naval Officers' Association of Canada in recognition of his services to shipping and the naval forces of Canada. He died on May 11th, 1985, age 93, in Ottawa.

HMS FOX, HMS REPULSE, HMCS PROVIDER

HERCHMER, Fred Charles, AB, V48822, RCNVR - Peacefully on February 17, 2003 at the Greater Niagara General Hospital at the age of 80. Cherished husband of Vera (Dolly). Loving father of Vince (Brenda), Rick (Joanne) and Stephen. Proud grandfather of five. Brother of Marge Aubert (Reg). Predeceased by his brother Bill. Fred was a Veteran of the Second World War and served on a minesweeper, the HMCS Ross Norman. Following the war, Fred returned to his employment at the Canadian Carborundum Company until retiring in 1985. Mr. Herchmer is at the Morese & Son Chapel of the Morgan Funeral Homes, 5917 Main Street, where his family will receive friends on Wednesday from 2-4 and 7-9 pm. A Funeral Service will be held on Thursday morning at 11:00 oclock at the funeral home. Interment to follow in Fairview cemetery. For those who wish, memorial donations may be made to the Heart & Stroke Foundation.

HMCS STAR, HMCS ROSS NORMAN

HISCOCK, George E. - It is with great sadness that we announce the sudden passing of our father, grandfather, brother and uncle, George Edgar Hiscock, age 92, a resident of Harbourview Hospital Veteran's Wing since 2007 and formerly of Stanley Street on Tuesday, February 1, 2011 at the Cape Breton Regional Hospital. Born on October 30, 1918, in Codroy, NL., the son of the late John and Olive (Ellis) Hiscock. George moved to North Sydney with his parents when he was two years old. He worked with his father until he joined the Royal Canadian Navy in 1940, serving in World War II as a leading stoker mechanic. George married in 1946 to Jean Cann and was married for 60 years until her death in January 2006. He was employed as an engineer with the Sydney Pilot Boats, retiring as Launch Master on the Hilander II Pilot boat after 30 years of service. He enjoyed fishing, hunting and travelling and held a keen interest in gardening. He also enjoyed camping at Seal Island for many years. He spent many evenings at Indian Beach listening to local singers with his little dog Mindy. George was a member of the Royal Canadian Legion, Branch 19 in North Sydney and the Cape Breton Naval Veterans Association. He was a member of St. John the Baptist Anglican Church, North Sydney. He is survived by his children Georgina (John) Mombourquette, Halifax, Pamela Tabor (Arnold Noiles), Pugwash, and Daryl Hiscock, Dartmouth, his 7 grandchildren and 5 great-grandchildren, his two brothers Ernest (Becky), Fredericton, Jack (Edie), New Glasgow, five sisters Kay Gale, Ottawa, Addie (Nat) Chataway, Kelowna, Joyce (Bob) Marquis, Ottawa, Etta (Bill) Muise, Smith Falls, ON., Olive (James) MacDougall, Kennetcook, N.S. and many nieces and nephews. George was predeceased by his wife Jean (Cann) Hiscock, one grandchild Christopher Tabor, two brothers Ronnie and Morris and a sister Alma Quigley. Visitation for George will be held Friday from 2-4 and 7-9 p.m. in the W.J. Dooley Funeral Home, 107 Pleasant Street, North Sydney. Funeral service will be held 11:00 a.m. Saturday at St. John the Baptist Anglican Church with Rev. Gloria McClure-Fraser officiating. Burial in Lakeside Cemetery, North Sydney. Memorial donations may be made to the Salvation Army or charity of choice.

HULL, Fredrick John - It is with deep sadness that the family of Frederick John Hull, loving father and grandfather, announce his sudden passing on December 10, 2001. Fred is survived by his son Jim Hull of Vancouver, son Randy (Sandy) Hull, son-in-law Jack Sandy, grandchildren, Michael and Jennifer (Sandy), Phillip and Brian (Hull), brother-in-law Peter (Sachiko) Thrasher of Maryland, sister-in-law Aileen (Fred) Johnson of Texas, special friends Bob and Jean Watkins and Nancy Bewick. Fred was predeceased by his wife Stella in October, 1998 and his daughter Sharon Sandy in November, 1996. Fred was born on April 20, 1925 in Winnipeg. He was raised and educated in Winnipeg, graduating from Daniel McIntyre Collegiate in 1943. He served in the Royal Canadian Navy during Second World War in HMCS Bowmanville. Upon his return Fred and Stella were married in July, 1945. He worked for Canada Safeway and Manitoba Telephone System, retiring after 33 years with MTS. Upon their retirement, Fred and Stella moved to Whytewold, MB. Fred recently moved back to Winnipeg. Fred lived a very full and happy life. He enjoyed square dancing, camping, travelling with family and friends and was active in the social community at the beach. He had many friends who were dear to him and he cherished his time with his family. A memorial service will be held on Friday, December 14 at 11:30 a.m. at St. Stephens Anglican Church, 220 Helmsdale Ave. In lieu of flowers, contributions in remembrance can be made to the Canadian Diabetes Association, 102-310 Broadway, Wpg., R3C 0S6.

HUNDLEBY, Louis Roy (02 Nov 1916 - 19 Aug 2006) - Roy was born in Cheltenham, England during the midst of WWI, when his mother moved back home to be with her parents and to be closer to Roy's father who had been seriously wounded in the Battle of Vimy Ridge. In 1919, the family returned to their home in Victoria, where they lived for many years on Davie St. Roy is survived by his loving wife and life long companion, Mona, his daughter Pat McClung (Murray), son Glenn (Marilyn), brothers Rex (Edna) and Mauri (Maxie), grandchildren Peter, Beth and Britt; and great-grandchildren Cameron and Spencer. His parents Harry and Elsie, his sisters Jackie and Dora and brother Aubrey (Sam) predeceased him. Roy was a life-long resident of Victoria, and many people will remember he and Mona living on McRae Ave. for over 35 years. In retirement, they divided their time between a waterfront home in East Sooke and their winter home in Palm Springs. For the past 12 years Roy and Mona lived in Harbourside, in Victoria. In 1942, Roy volunteered for service in the Royal Canadian Navy. As a journeyman painter he was assigned the rank of Chief Petty Officer. After serving briefly on the HMCS Prince Robert and then in Vancouver, he was posted for the remainder of the War to Prince Rupert as Chief of the Paint Shop. Upon discharge, he worked at the Esquimalt Dockyard, where he continued until his retirement in 1972. For over 20 years Roy had the unique responsibility of identifying and lettering the Damage Control markings on all the ships in the Royal Canadian Navy's Pacific Fleet. In 1962, he painted a mural for the Naval Jamboree that was put on display throughout Canada and was featured in the Canada Exhibit at the Seattle Worlds Fair. Throughout his life Roy measured his achievements through his good deeds and the friends he made. For many years he was an active member of Belmont United Church, where many people will remember his unassuming and kindly manner as Superintendent of the Sunday school and later as a Youth leader. He was a member of the original United Church Board that established a Children's Camp at Shawnigan Lake, known as George Pringle Memorial Camp. He volunteered on several building crews and spent many summers in the Okanagan helping his friend Rev. Bob McLaren in the early days of building the United Church Training School at Naramata. Along with Mona, he helped establish the Greater Victoria Citizens Counselling Centre, where they both became Coordinators for a number of years. Roy was a great traveler. Accompanied by his wife Mona, they began cruising in 1967. From then until Roy's last cruise to Alaska in 2004 they logged more that 2 years sailing time on various Cruise Lines, with their favorite always being P&O/Princess Cruises. They traveled together around the world on dozens of different trips and visited countries and ports on every continent. The family extends a special thank you to Dr. R. Donaldson for his exceptional care and compassion over many years. Thank you to the staff of the Lodge at Broadmead for their kindness and empathic care. A celebration of Roy's life will be held at the Graham & Torrey McCall Family Centre, Johnson and Vancouver Streets on Tuesday, August 23, 2005 at 2:30 p.m. In lieu of flowers, donations may be made to the Lodge at Broadmead, 4579 Chatterton Way, Victoria, B.C. V8X 4Y7

HUSOY, Peder (Pete) (19 Oct 1920 - 08 Mar 2014) - was born at Ona, Norway, he moved to Prince Rupert with his family when he was six years old. He served in the Royal Canadian Navy on the HMCS Clayquat, HMCS Prince Henry, also on fairmiles in the Gulf of St. Lawrence, Aleutians, North & South Pacific. When the war ended he was Lieutenant in Command of fairmile Q086. He returned to civilian life in October 1945. He spent his working life on the water as a Fisherman and Captain of various vessels. Peder was a member of the Prince Rupert Fisherman's Cooperative Association and the Pacific Trollers Association. He was a resident of Prince Rupert until 1979 and then he retired to Lakelse Lake with his wife Iva (Sandhals) until she passed away in 1989. Peder than met Lise Munson, a widow and they spent 22 years together in Terrace. Lise passed away in November 2013. Peder was predeceased by his brothers Foster & Lief, twin sisters Jeanne (Burnip) and Laila (Pope). He leaves behind his sons Pete (Alanna) Wallin, Rick (Ann) Wallin, Keith (Chita) Husoy and daughters Cheri (Lawrence) Johnston, Judi (Dave) Tough, grandchildren Tawnya, Greg, Sarah, Matt, Ken, Nicole, Devon, Kyle, Kerissa and great granddaughter Bella. Special thanks to all of the staff at the McConnell Estates and Terraceview Lodge for their many years of support, care, friendship and kindness. No service by request. The family will be celebrating Peder's life at a later date.

JONES, William Hughie - Born June 21, 1923 in Lashburn, Saskatchewan; passed away at the age of 88 on Wednesday, April 25, 2012 in Palliative Care at George Derby Centre. William served during the Second World War as a gunner on the HMCS Kelowna out of Esquimalt, on the HMCS Prince Henry on D-Day, and the HMCS Lewisburg (2nd) across the Atlantic. He is survived by his loving wife Agnes Doreen. He was loved by brothers and sisters Martin, Joan (deceased), Pauline, Helen and Bill, Grace and Ken (deceased), Roy (deceased) and Shirley, James and Brenda, Ken and Vera, Joan and Bill, and by many nieces, nephews, and good friends. Funeral Service will be held Friday, May 11, 2012 at 11:00 a.m. at Oakridge Baptist Church, 6261 Cambie Street, Vancouver, BC. Celebrant Dr. Brad Crossley. Interment at Forest Lawn Memorial Park, Burnaby, BC. In Lieu of Flowers donations to George Derby Centre (Special Care Unit - West), 7550 Cumberland Street, Burnaby, BC V3N 3X5 would be appreciated.

KIRK, Michael - It is with great sadness that we announce the passing of our father, Michael Kirk, on February 19, 2009 in Redwater, Alberta, at the age of 86. Dad died peacefully with both of his children at his side, from complications of Alzheimer's. Mike was predeceased by his wife Julia in 1980, as well as his siblings Fred Krywyczka, Kay Lawrence and Marie Kirk, and his nephew Jim O'Reilly. He leaves to mourn his passing his daughter Jo-Anne and grandsons Lucas and Jacob of Delta, BC and his son Michael, daughter-in-law Heather, and granddaughters Elisabeth and Carolyn of St. Albert, Alberta. He will also be missed by his loving companion, Betty Kiyan. Mike was born on April 13, 1922 in Winnipeg, where he lived most of his life. He served on the Corvette HMCS Arnprior during Second World War, escorting convoys across the Atlantic Ocean. Mike was also a realtor in Winnipeg for many years. Mike was an avid amateur photographer who chronicled our lives in movies and photos long before the advent of digital and video cameras. He loved music and dancing and always remained a kid at heart. Mike was a very proud, devoted and loving father and grandfather. He was a gentle, kind and generous man. Mike moved to Edmonton in 2004, and at the time of his death, resided at the Kipnes Centre for Veterans. The family would like to thank the staff of the Kipnes Centre for the care that he received. A graveside service will be held at 11:00 a.m. on Tuesday, July 7, 2009 at the Holy Family Cemetery, 4355 Main Street. In lieu of flowers, donations in Mike's memory can be made to the Alzheimer's Society.

KNOWLES, Murray William - age 97 passed away on June 3, 2014 at Camp Hill Veterans Home. Predeceased by his wife, Josephine (Jodie) Armstrong Tilton; brother, Walter and sister, Hazel Capson. He is survived by son, Stephen (Christine) of Gatineau, Quebec; daughter, Meredith Westlake (John) of Ottawa; grandsons, Scott Westlake (Marisa) of Ottawa, Craig Westlake of Canmore, Alberta, and Christophe, Martin and Marc Knowles (Shoko), all of Montreal; great granddaughters, Emma and Keira Westlake, step great-grandsons, Aiden and Owen; nephew, Allison Capson (Janet) of Saint John and niece, Cindy Knowles of Markham, Ontario. Born in Saint John on 2 July 1916, son of the late Walter and Lillian Knowles, he was employed in a sales and engineering capacity by T. McAvity and Sons until 1940 when he joined the Royal Canadian Naval Volunteer Reserve at HMCS Brunswicker. He remembers attending a lecture by Captain Fogarty Fegan, V.C., on board HMS Jervis Bay before proceeding to Halifax for officer training and subsequent appointment to HMS Rajputana, a former P&O liner requisitioned by the Royal Navy and fitted out as an Armed Merchant Cruiser. On the morning of 13 April 1941 while on patrol in Denmark Strait, Rajputana was struck by two torpedoes fired by U-108 and sunk with the loss of 42 of her company. Command of one of the lifeboats devolved to Sub-Lieutenant Murray Knowles until survivors were rescued 12 hours later by the destroyer HMS Legion and landed in Iceland. After survivors' leave Murray served in minesweepers out of Sydney, Halifax and St. John's. In July 1942, he was promoted to lieutenant, received his first command, HMCS Suderoy V, and married his beloved, Jodie, daughter of the distinguished Tilton family of Saint John. Having become an expert ship handler and experienced leader, in autumn 1943, Murray was appointed First Lieutenant of the new corvette HMCS Louisburg then being fitted out in Quebec City. Louisburg proceeded overseas the following spring and was assigned to escorting "Mulberries" through the English Channel to the Normandy beachheads. 17 days after D-Day he was informed by cable that Jodie, had given birth to Stephen on 6 June. Following many months of operations which included a vigorous night action fending off an E-boat attack on a convoy in the English Channel, Murray was appointed commanding officer of Louisburg in early 1945. On return from overseas Murray was promoted to lieutenant-commander and appointed Staff Officer (Operations) in HMCS Scotian, then the shore establishment responsible for disposing of Canada's wartime fleet and transitioning to peacetime configuration. During the Bedford Magazine fires and explosions which shook the north end Halifax over 18 and 19 July, 1945, he was one of the few naval personnel ordered to remain on duty in the Dockyard to monitor and report developments to Naval Service Headquarters in Ottawa. Although recommended for a permanent commission, Murray decided, after 6 years of naval service, to take up the challenge of readapting to civilian life in 1946 when he joined the Ford Motor Company in Saint John as a district sales representative, ultimately becoming responsible for dealer development in the Maritimes. Daughter Meredith was born in September of that year. He managed automobile dealerships in Yarmouth, Sydney and Moncton from 1950 to 1967 when he and Jodie moved to Halifax. After arriving in Halifax in 1967 he began a new career in long term care administration with the Stevens Group of Companies and renewed his connection with the Navy, eventually becoming President of the Nova Scotia Naval Officers Association and an Honorary Life Member. He was one of the key individuals who in the early 1980's were successful in acquiring and restoring HMCS Sackville as the Canadian Naval Memorial. In recognition for his services he was awarded the Queen's Jubilee Medal. During his years in business he was active in such organizations as the Masonic Order, the Rotary Club, the Navy League, the Royal United Services Institute and the Missions to Seafarers for which he served as Chairman of the Board. He served the Anglican Church as warden and was a long time parishioner of St. Paul's in Halifax. After his retirement in 1983, Murray and Jodie enjoyed 15 winters in Florida, their grandchildren and a busy social life. For several years he was commodore of the yacht club in their Florida community. Travel frequently involved cruises in a motor yacht, belonging to his late friend Philip Emerson, along the coast of Nova Scotia, the American seaboard, the Bahamas, the Gulf of St. Lawrence, Newfoundland and the Labrador coast. Always active, he was an avid walker and golfer and, in his younger years, speed skater. He enjoyed the stimulating speakers of the Probus Club of Halifax. For quiet times he enjoyed listening to classical music. As a proud resident of Halifax and its tree-lined streets, he and Jodie enjoyed their walks along the Halifax waterfront and in Point Pleasant Park. When Jodie's health declined Murray transformed himself into a caregiver, revealing once again an incredible ability to adapt to demanding circumstances. In April 2010, in his 94th year he moved into Cameron Hall to be close to Jodie who, after courageously living with Alzheimer's disease, passed away in November of the same year. Early in 2014 he settled into the Veterans Memorial Building where his network of friends and admirer young and old continued to grow. Throughout his life Murray thrived on responsibility and community service. In the many organizations which benefited from his participation he inevitably rose to leadership positions. Well into his 80's he was elected president of his condo association. He was always available for veterans' causes, cutting a commanding presence in his blazer and medals. He was chosen to represent the naval service in the official Canadian delegations commemorating the 50th and 65th anniversaries of the D-Day landings in Normandy. After the Halifax Royal Fleet Review commemorating the Canadian Naval Centennial in June 2010 he was presented to her Majesty the Queen and made a presentation to HRH Prince Philip on behalf of the Canadian Naval Memorial Trust. His family is grateful to the friends and to the staff at Camp Hill who accompanied him in his final weeks. Memorial donations may be made to the Alzheimer Society of Nova Scotia or the Canadian Naval Memorial Trust of which Murray was a life member. Visitation will be held in J.A. Snow Funeral Home, 339 Lacewood Drive, Halifax on Sunday, June 8th, 2014 from 2 – 4 pm and Monday, June 9th from 2 – 4 and 7 – 9 pm. Funeral service will be held in St. Paul's Anglican Church, 1749 Argyle St, Halifax, on Tuesday, June 10 at 10:30am. A reception will be held in J.A. Snow Funeral Home following the service.

HMCS BRUNSWICKER, HMS RAJPUTANA, HMCS SUDEROY V, HMCS LOUISBURG, HMCS SCOTIAN

LAUGHTON, Charles - At Parkwood Hospital, London on Monday, August 30, 2004 Charles "Van" Laughton LLB, QC formerly of Grand Bend and Exeter in his 85th year. Beloved husband of the late Maureen (Kennedy) Laughton (1998). Father and Father-in-law of Terri and John Kennedy of London, Geordie and Earl Farrell of Port Elgin and Richard and Olga Laughton of Milton. Gummie to Melissa, Robyn, Raegan, Lindsay, Jennifer, Tess, Edwyna, Sarah, Tara and Josh. Brother and brother-in-law of Paul and Eleanor Laughton of Ottawa. Van was born on November 27, 1919 at the Womens College Hospital in Toronto. He grew up in North Toronto and later graduated from Pickering College in Newmarket. With the start of World War 2 Van joined the Navy, attended COTC (Canadian Officer Training Course), and graduated as a Lieutenant. During the war, he sailed the North Atlantic on the HMCS Arnprior, the Aasiz and the Cobalt 1. After the war Van married Maureen Kennedy then settled in Halifax, while he attended Dalhousie Law School. He helped raise his family in Exeter and later in Grand Bend. Van practised law for many years in both those communities. He was also an active member of the Royal Canadian Legion and the Royal Canadian Navy Association. Passionate sailors, Van and Maureen spent many summers on their sailboat in the North Channel. A Memorial Service will be held at Parkwood Hospital, Chapel of the Good Shepherd, 801 Commissioners Rd. E. London (please use parking lot #3) on Saturday, September 4th at 3:30 p.m. with Rev. Darrell Shaule officiating. Cremation with interment Exeter Cemetery. Donations to Veterans Care Fund c/o Parkwood Hospital Foundation 801 Commissioners Rd. E.London N6C 5J1 or the Eating Disorder Foundation of Canada Suite 130, 100 Collip Circle, London N6G 4X8 would be appreciated by the family.

HMCS AGASSIZ - Appointed to Agassiz K129 on 02 Jun 1943 as SLt, RCNVR

HMCS ARNPRIOR - appointed to Arnprior on 08 Jun 1944 as Lt, RCNVR

LENAGHAN, Thomas, CPO - died: 08 Dec 1978

LINDAL, Bjorn Valtyr Bjossi (1915-1977) - Son of Holmfridur and the late Carl Lindal, Bjossi was born at Langruth, August 31, 1915. He attended the town school. On September 17, 1941, he enlisted. After training at Winnipeg, Man., and Esquimalt, B.C., he joined the Armed Merchant Crusier, Prince Robert, engaged in Pacific patrol. Later Bjossi entered convoy duties in Aleutian Islands under U.S. Navy Command. In March, 1943, he went overseas and was stationed ashore in Scotland. Later he served as helmsman aboard the Canadian destroyer Chaudiere, which was on escort and patrol duties in the English Channel, Bay of Biscay and North Atlantic. Before hostilities ceased, he volunteered for Pacific service and took special training. He returned to Canada as a crew member of the destroyer Chaudiere, and received his discharge as an Able Seaman on December 10, 1945. (Source: "A Tribute to the Soldiers and Pioneers of the Langruth District", published 1950)

LISTER, Richard Charles - Born May 1, 1917. Passed away at Glengarry Hospital on April 7, 2014. Richard was born in Regina and raised in Pelly, Sask. where he attended Lister School (taught by his mother, Alice D. Lister). He then worked as a mechanic until joining the Navy in 1939. Richard met Sebasta Nystrom of Bellebrooke, Sask. in 1939 and they were married in Regina in 1941. He and his new bride then moved to Halifax, N.S. for his first Naval posting to HMCS Alachasse Patrol Vessel. He was later transferred to the Boom Defense vessels at Shelburne, N.S. and then to the Naval Fire Department working on the fire boats. He served in this capacity until 1945. Richard continued to be employed as a civilian with the Navy until 1948. In July, 1944, during this posting, their daughter Marilyn was born. In 1948 Richard, Sebasta and Marilyn returned to Pelly where Richard farmed and continued using his mechanical skills until 1955. He made the decision to move to Victoria, B.C. and was fortunate to find employment with Island Tug and Barge (Seaspan) as an engineer. Sebasta and Marilyn joined Richard in February 1956. In Victoria, on November 29, 1956, the family welcomed the birth of Richard Milton Lister (Rick). Richard studied and earned his engineering certificate, which was a very important milestone in his life. He retired in 1981 after a long and successful career with Seaspan International as a Chief Engineer. Richard and Sebasta purchased a holiday home in Pelly where they spent many happy times. Family members continue to share holidays in this "Little House on the Prairie". Thanks to Rick and Sylvia, in August 2013, Richard was able to visit Pelly and drive his old Oliver '80. After 56 years of marriage, Sebasta passed away in 1997. He is also predeceased by an infant daughter Patricia (1942), and brothers George and Gerald Lister. Survived by his son Rick (Sylvia), daughter Marilyn Dinning (Ron), grandson Cameron Dinning, sister Marjorie Dundas (Regina) and many caring nieces and nephews. Richard was a long time member of the Esquimalt Legion and the Chief and Petty Officers Association. The family will raise a glass in honour of Richard/Dad on Saturday May 3rd, 2pm, at the Esquimalt Legion, Admirals Rd, friends are welcome to join the family. There will be no service at Richard's request. Donations can be mailed to: Fort Pelly Livingstone Museum, PO Box 24, Pelly, Sask. S0A 2Z0. The family thanks the staff of Ross Place and Glengarry Hospital for their kindness.

LOVE, William F. - Peacefully, on Sunday, April 21, 2002, Bill Love passed away at age 86. He was predeceased by his wife Patricia, sister Frances Beattie, and brother Robert. He leaves to mourn daughter Gail (Ken) Cade, grandchildren, Valerie (Brian) Lee and Ken (Brenda) and great-grandson Howard. Bill was born, raised, and married in Thunder Bay, ON. He served proudly aboard the minesweeper, HMCS Whitethroat during the Second World War. Upon returning to Canada, his job with Canadian Pacific Express took him and family to Winnipeg where he resided until passing. As a member of the Fort William Rowing Club, his team would have been a contender in the Olympics had it not been for the Second World War. Always involved in sports, he enjoyed curling, golfing, and was an avid fan of hockey, football and baseball. He took delight in his grandchildren, adopting the name, "Poppa Ud" (Grandpa Love). He was always known by that nickname by all their friends through the years. Bill spent many years as an active volunteer, having received an award from the Cancer Society in recognition of his 19 years of service transporting cancer patients. He delivered Meals on Wheels for 17 years. He was recently the recipient of the Premieres Certificate for his volunteerism. Bill was a longtime member of the Masons (Beaver Lodge No. 139), having served all degrees including Worshipful Master. He was appointed Very Worshipful Brother, and was recently awarded his 50 year pin. He was also a member of the Scottish Rite and the Shrine (Fife and Drum band). Bill was a faithful member of Deer Lodge United Church since 1952. Funeral services will be conducted by Rev. Peter Douglas at Deer Lodge United Church at 11:00 a.m. on Saturday, April 27 with reception to follow. The family wishes to thank staff on several wards at Grace Hospital for their care. Those who wish may donate to the Cancer Society in lieu of flowers. Neil Bardal Funeral Counsellors in charge of funeral arrangements.

MARKIN, John Stanley - With sadness we announce the passing of John Stanley Markin, peacefully during the night December 2nd, 2010 at the age of 86. He was born March 27, 1924 on the family farm near Pelly, SK to Steve and Polia Markin, the fourth of six children. In March, 1942, at age 16, John joined the Canadian Navy and was drafted aboard the HMCS, Prince Robert. During World War II, the ship left for active duty, based in Plymouth, England, convoying supplies back and forth to Naples, Italy. The highlight of his time abroad was spending Christmas 1943 in Gibraltar. John recalled how it was a special treat to receive ice cream on Sundays, but how that was interrupted when their convoy came under attack by the Germans. Seven ships in their convoy were hit and lost, but the Prince Robert survived, and the crew came back to ice cream all over the floor! After the war John returned to SK, married Esther Peter in 1948, and they made their home in Saskatoon. He trained as a journeyman painter and in the early 60's established a long-time residential and commercial contracting business in Saskatoon, Markin Bros. Painting and Decorating, and eventually a C-I-L dealership on Broadway. John was an active member of the Hub City Cosmopolitan Club. When he finally had time to take up golfing in mid life, he became a member of the Saskatoon Golf & Country Club, and it was hard to keep him off the course. John was predeceased by his wife Esther in 2007 and is survived by his only daughter Calleen DeKok and son-in-law Bob (Saskatoon); granddaughter Chelsea Thiessen and husband Graham (Calgary); sister Marion Danylchuk (Saskatoon); brother Walter Markin (Saskatoon); as well as many nieces and nephews. Dad loved kids and we regret that he didn't get to meet his great grandbaby, expected any day. The family would like to thank all of the wonderful staff at Sherbrooke Veterans Village for the quality care given to Dad since October, 2009 when he took up his final residence there. You were his second family, and he truly enjoyed all the teasing, the social times, and keeping you updated on baseball scores! How fortunate we are that in our hearts we keep forever the memories of those we love and the time we shared together. Interment will take place with the family at a later date at Hillcrest Memorial Gardens.

MARSHE, Gerald Ian (29 Jun 1932 - 07 Apr 2011) - Gerald Ian Marshe passed away at the Halifax Infirmary, with family by his side, on Thursday, April 7, 2011. Born in New Waterford, NS, he was the son of the late William and Janet (White) Marshe. Predeceased by his wife, Evangeline (Allen); daughter, Sandra Lee Marshe and grandson, Shane Seymour; sister, Emily; brothers, Wallace, George and William. Survived by his daughters, Debra (Charles Seymour), Amherst, NS, and Barbara (Marco Amati), Sydney, NS; sons, Paul (Celeste Sulliman), Fall River, NS and William (Lizete Machado), Toronto, Ont.; grandchildren, Mark, Gregory, Angela, Matteo, Matthew and Bryan; sisters, Florence Marney, Amherst, NS, and Marjorie Marshe, New Glasgow, NS. Dad's great love was the sea. He saw service with the Royal Canadian Navy in the Korean War. During his navy service, he served aboard HMCS White Throat, HMCS Labrador, HMCS Iroquois, and HMCS MicMac. Upon leaving the navy, Dad joined the Canadian Army and was proud to be among Canada's first United Nations Peacekeepers. He deployed with the Royal Canadian Corps of Signals during their mission in Egypt. Visitation will take place at Sydney Memorial Chapel on Sunday 2-4 & 7-9 p.m. A funeral service will be held in the chapel on Monday 11 a.m., with Pastor Ron Coole officiating. Interment in Forest Haven Memorial Gardens. Memorials may be made to the CNIB.

MASSON, James Ronald, OS, V31106, RCNVR, MPK - 14 Oct 1942, SS CARIBOU / HMCS MOONBEAN - Born 16 May 1923 son

of Patrick James and Jean Masson, Shawville, QC.

Ordinary Seaman J. R. Masson was killed when the Nova Scotia-Newfoundland ferry steamer Caribou was torpedoed and lost. He was was with the Canadian Navy for only 7 months. Before enlisting he was in the printing business. He was born in Shawville, Québec.

MITCHELL, John Litchfield (24 Apr 1924 - 30 May 2011) - John passed away peacefully at Sarcee Hospice on Monday, May 30, 2011 at the age of 87. John is survived by his wife of 60 years, June; his children: Barbara, Robin (Judy), and James (Wendy); grandchildren: Zoe, Maya, Blake and Victoria. In addition John is survived by his sister Mary. John served in the Navy during WWII on HMCS Arnprior. After the war, he attended UBC, graduating BEng. and worked for the Dominion Bridge Company in Calgary as a PEng. from 1951 until retirement. John was also a life long member of APEGGA. John loved the mountains and spent hours hiking and skiing with the Skrastins Outdoor Club. In later years he was passionate about his tufa rock gardens and woodworking around the home. Poetic, artistic, athletic and intelligent to the end, John will be fondly remembered by all who knew him. Memorial Services will be held at McInnis & Holloway's Park Memorial Chapel (5008 Elbow Drive S.W.) on Friday, June 3, 2011 at 10:00 a.m. Forward condolences through www.mcinnisandholloway.com. In lieu of flowers, donations may be made to The Calgary Public Library or a charity of your choice. In living memory of John Mitchell, a tree will be planted at Big Hill Springs Park Cochrane by McInnis & Holloway Funeral Homes Park Memorial Chapel.

MITCHELSON, Richard (Dick) Harry, Jr. (31 Dec 1914 - 13 Feb 1998) - at Vancouver, British Columbia (during a visit to a daughter) and was buried in St. Vital Cemetery. He married Jean Margaret Kennedy on 15 August 1937 (13 Jun 1917 - 04 Jan 2000) at Winnipeg. Richard served in the Royal Canadian Navy Reserve and in the Second World War on both the HMCS Prince Henry and the HMCS Prince Robert, serving throughout the entire war, from 1939 to 1945. He became a locomotive engineer with the Canadian National Railway (CNR) by 1946, retiring in 1979. Richard and Margaret Mitchelson were living at 228 Balmoral Street, Winnipeg, in 1946-47, and at 426 Robertson from 1948 to 1972. About the end of 1972 they moved to 22 Greenwood Avenue, where they lived until the time of their deaths. They have five children, all still living as of 2000.

MOORE, Lloyd Cameron (1926-2010) - Born in Winnipeg, Manitoba on January 7, 1926 and passed away peacefully in Sidney, BC on November 3, 2010. He is survived by his brothers, Gordon of Red Deer, Alberta and Glenn (Julie) of North Battleford, Saskatchewan as well as his niece, Colleen and nephew, James and their families. "Cam " as he was called, served in the North Atlantic on HMCS Bowmanville during WW 2, joined Fidelity Masonic Lodge in Winnipeg in 1953 and owned and operated the Village Valet in Brentwood Bay for many years. We want to thank the staff and many friends at Resthaven Lodge in Sidney for the wonderful care they provided for Cam, they will remember him for his jokes and great sense of humor. Also thanks to friends Marda, Doug and Jim for their care and support over the past few years "a lasting friendship ". At Cam's request there will be no service, cremation entrusted to Royal Oak Burial Park. In his memory a donation to ones charity of choice would be appreciated.

MOTTS, Victor Frederick, RCNR - Peacefully, on February 22, 2000, Victor passed away at Deer Lodge Centre with his family at his side. Vic was born on September 16, 1908 in Winnipeg and was predeceased by his wife Ella and son-in-law John Robinson. Vic is survived by his daughter, Marilyn Robinson, granddaughter Tracey and husband Jordan Machan, and great-grandchildren Samantha and Dustin. He also leaves to mourn, numerous other relatives and friends. He joined Chippawa as an ordinary seaman on March 9, 1927. He served continuously in Chippawa and on various ships of Canadian and British fleets until called up to active service in 1939. He served on ship and shore establishments throughout the war. It was aboard the HMCS Prince Henry in 1942 that Chief Motts was confirmed as Chief Yeoman of Signals. He was discharged from HMCS Chippawa to be awarded the British Empire medal by the Governor General of Canada. After his discharge from the Navy he worked for the post office money order department as supervisor until he retired. He was a member of the Winnipeg White Ensign Naval Club, Breakfast Club, St., James Council No. 4557 Knights of Columbus, The K of C Miles McDonnell Fourth Degree, and a member of the Post Officer Heritage Club. Victor will be remembered by his generosity and his sense of humour. Prayers will be said at Chapel Lawn Funeral Home, 4000 Portage Avenue on Sunday, February 27 at 7:00 p.m. Mass will be celebrated at St. Paul the Apostle on Monday, February 28 at 11:00 a.m. Entombment will follow at Assumption Cemetery. A gathering of friends will follow at John XXIII Roman Catholic Church Hall. Our heartfelt thanks to the wonderful caring staff on T-7 who truly gave him a home and the exceptional care provided by the nurses and doctors. In lieu of flowers, donations may be made in Victors memory to the Deer Lodge Foundation, 2109 Portage Avenue Winnipeg, Manitoba, R3J 0L3.

MacDONALD, Joseph Patrick (16 Mar 1942 - 09 Dec 2012) - We are deeply saddened to announce the passing of our father, Joseph Patrick MacDonald, 70. He passed away on December 9th, 2012 at the QEII Halifax Infirmary Hospital site. He was born in Guysborough and was a son of the late Joseph and Lillian (Fougere) MacDonald. Joe was always laughing and joking around. He always made everyone smile and everyone loved him. His two favourite things were Coronation Street and his beloved hockey team, the Toronto Maple Leafs. You could never disturb him while he watched Coronation Street nor were you ever able to make fun of his Leafs. Joe always had a positive outlook and never complained even with all of his medical issues. Joe served in the Canadian Navy for over 20 years as a 2nd Class Petty Officer where he travelled all over the world always bringing home presents to the family. He then retired from the Navy and worked at CP Transport. Joe was survived by his daughters Ann (Andrew) Booth, England, Christina (Andrew) Fitzpatrick, Halifax; son George MacDonald, Halifax; sisters Geraldine Sanderson, Dominion, Cape Breton, Florence (Eddie) Garcia, Hazel Hill, Kathy/Kate (Joe) Jamieson, Guysborough, Anne (George) Murphy, Canso, and Barbara (Bernie) MacLean, Canso; brothers Clair (Phyllis), Little Dover, John Morris/Angus (Theresa), Canso, and Brian Fougere; grandchildren Brody, Chloe, Athena and Ethan and many nieces and nephews. He was predeceased by his wife Elizabeth (Petrites) and brother Bernard (MacDonald). A special thank you to our aunt Lillian "BooBoo" Breckenridge for all her care, love and devotion to him over the years. Visitation will be held at J.A. Snow Funeral Home, 339 Lacewood Dr., Halifax on Wednesday, December 12th from 6-9pm. Service will be held in the funeral home chapel on Thursday, December 13th at 1:00 pm. Interment will be in St. John's Cemetery.

McCANN, Duncan Scott - (1921-2021) Our beloved husband, father and grandfather Lt. (N) Duncan Scott McCann, passed away on Father's Day, three scant weeks after being diagnosed with pancreatic cancer. Scott was born in Capreol, Ontario in 1921 to the late Laura Elizabeth Loveday and William McCann. Scott followed his older brother Donald into the mining and metallurgical engineering program at Queen's University. Scott's education was overtaken by events when World War II broke out in 1939. Answering Canada's call to service, Scott enlisted in the Navy and served on board the HMCS Star VI in the Atlantic and the HMCS Woodstock in the Pacific theatres as a gunnery officer until peace was achieved in 1945. Returning to Queen's, he completed his engineering degree and started his career with Peacock Brothers. A few years later, while on assignment in Noranda, PQ, he met the love of his life, Mary Grace Cunningham Dunlop, at the local Anglican church, where Mary was the organist. They remained happily married for more than 60 years. Following their wedding in 1951, Scott and Mary had three children, Laura Elizabeth, Robert Scott, and Donna Mary, all of whom followed in Scott's footsteps and graduated from Queen's. Scott enjoyed a successful business career that included serving as President and Chief Executive Officer for Teledyne Canada. After retirement, Scott became a fundraiser for Canada's athletes travelling to the Commonwealth Games and was appointed to the Board of the National Capital Commission. All three children recall, however, that work never, ever came before his family. He dedicated his free time to family fun including hobby farming, cottaging, fishing and boating on the Great Lakes, breeding and riding horses, curling, and playing tennis. Scott and Mary retired to Thornbury in 1981. They wintered in Florida for many years and took memorable trips to Wimbledon in 1982 and Sarajevo for the 1984 Winter Olympics. Eventually, the devoted couple found their way back to Toronto, where they enjoyed frequent contact with daughter Laurie and her husband David and many visits from son Rob and husband Jim, daughter Donna and husband Geoff, and granddaughters Robin and Kimberly. Predeceased by his brother Don and sister Helen, Scott will be greatly missed by Mary, his immediate family, and an assortment of nieces, nephews and cousins. His shining example, to be always "up in spirits", will forever help our anchors hold in the storms of life.

HMCS WOODSTOCK - Appointed to Woodstock on 24 Apr 1945 as SLt, RCNVR

McEWAN, James (21 Mar 1923 - 24 Aug 2008) - It is with saddened hearts we announce the peaceful passing of James McEwan. He was predeceased by his son James Jr. who was waiting for him with cribbage board in hand. James Jr. is survived by his wife and daughter. He will be lovingly remembered by his wife Evelyn, of 61 years, daughters Joanne and Diana, sons Ralph, Bruce, Glen, Norm, Murray, Ken and Don and their spouses, 21 grandchildren and nine great-grandchildren. He was very proud to have served his country during The Second World War as a stoker aboard the HMCS Prince Henry which was a convoy escort ship and troop carrier. It was part of the Allied Force Invasion on D-Day, June 6, 1944. He was a welder and pipefitter most of his life at local union 254 of which he was a member for 51 years. He also belonged to the Elmwood Legion #9 and was a card member for 64 years. Heartfelt thanks from the entire family to the staff at the Concordia Hospital for all their care and kindness. A service will be held in his honor at the Elmwood Legion # 9, 920 Nairn Ave., on Wednesday, September 3, 2008 at 2:00 p.m. Cremation has taken place and his remains will be released in the Atlantic ocean, as per his wishes. Weigh Anchor - God Speed Dad!

McFARLANE, Donald Barrie - passed peacefully into the presence of the Lord Jesus at Eagle Ridge Manor, Port Moody, B.C. on March 2, 2007, after a valiant 15 year battle with Alzheimer Disease. Barrie was born October 8, 1926 in Winnipeg, son of Major Bannatyne McFarlane of the Queen's Own Cameron Highlanders and Ivas (Nevers) McFarlane. Barrie was very proud of his Scottish, Icelandic and French heritage. Predeceased by sisters Joan Kitchin and Ann Bjarnason, and son-in-law Wayne Higginson. He will be greatly missed by his devoted wife of 55 years, Gae; sisters Margaret Langley of Gabriola, B.C., Alison Gillis of Regina, SK, Mary Lynn Kydd of Johannesburg, RSA; daughters Lois (Brian) Brookes, Patrice (Tom) Pilkey, Maura (Richard) Higginson-Ross; son Frank; grandchildren Jane Brookes; Sarah (Steve) Howard, Brandon (Sophia) and Lindsay Pilkey; Matthew, Rebecca, Alexandra and Andrew Higginson; Matthew, Andrea, Rachel, Sarah, Laura and Andrew Ross; great-grandchildren Mackenzie and Jamie; many nieces and nephews and cherished friends. Barrie served in the RCN during WWII on the HMCS Prince Robert. He became a paraplegic in an accident in 1959, but was not hindered by his disability, being employed by Lenkurt Electric (Microtel) for 25 years. He won a gold medal in archery at the Canada Wheelchair Games in Nfld. in 1976. Barrie's life was transformed by the healing of his spirit that took place at St. Mary the Virgin Anglican Church in Victoria, B.C on Palm Sunday, 1976. His focus for the rest of his life was to be a servant of Jesus. "Fruitful in Suffering" Genesis 41:52. Great thanks to the staff at Eagle Ridge Manor, where Barrie was lovingly cared for since 1999. Thanks also to personal caregivers Sam Movahed and Dave Hesterman. Memorial service 4:00 p.m. Saturday March 24, 2007, Calvary Worship Centre, 260 - 12th Street, New Westminster, Rev. Dr. Sam Owusu officiating. Donations gratefully received, to the UBC Alzheimer Research program at Rm. S 192, 2211 Wesbrook Mall, Vancouver, B.C. V6T 2B5. Barrie was involved with this program and made an organ donation through them.

McGREGOR, Martin, Wireless Telegraphist, RCNVR - Born in Winnipeg on 03 Apr 1922. Died: 27 Feb 1999

McGregor, Martin, Wireless Telegraphist, RCNVR - war diary excerpts - HMCS GROU

McGUINNESS, Frederick George - The death occurred in Brandon, MB of Frederick George McGuinness on March 22, 2011. In Fred's own words: He was born in Brandon in 1921 and attended Park and Earl Oxford Schools before quitting to work for C.P. Telegraph, first as messenger and later as Morse operator. At the outbreak of the Second World War he enlisted in the Royal Canadian Navy and served as wireless operator of HMCS Alachasse. In 1940, he was seriously injured in a shipboard accident that ended his wartime service. He studied in Winnipeg at St. Paul's College, United College and the University of Manitoba. He began his career in newspapers as editor and publisher of the Medicine Hat News. In 1966, he transferred to the Brandon Sun where he worked for the next 30 years. Fred McGuinness may have written more words about Brandon and Westman than any other scribe. Along with his administrative duties for the newspaper, he also wrote a three-times-a-week around-town column under the name of F. A. Rosser. Along with his writing duties for the newspaper, Fred McGuinness maintained a continuing flow of copy for other media. For CBC, he was writer-commentator for the weekly broadcast Neighbourly News from the Prairies . For close to 20 years he was a regular correspondent for the broadcast Morningside . He was also the editor or co-editor of a dozen books of social history. He also wrote many feature articles for Reader's Digest. He had a deep and continuing interest in anniversaries. This stemmed from the three years he spent as executive director of the Saskatchewan Golden Jubilee. The success of this event led to his appointment as a director of the Canadian Centennial Commission in 1967. For his writings and his volunteer activities he received numerous awards. From the Manitoba government he received the Order of the Buffalo Hunt and the Order of Manitoba. When she presented him with his Order of Canada, Governor General Clarkson described him as the voice of the Prairies. He was also awarded an honorary degree from Brandon University. He was predeceased in 2009 by his wife of 61 years, the former Christine Thomson of Port Arthur; and his sisters Mary Oldfield, Ruth McGuinness and Dorreen Inglis. Fred is survived by his daughter Colleen of Vancouver; sons Fred Jr., Duncan, BC; Gallagher of Brandon and Timothy in Vancouver, and two sisters, Carol Young of Langley, BC and Orma Longphee of Sidney, BC. He was very proud of his four grandsons and two granddaughters. In lieu of flowers, gifts can be made to the Fred McGuinness Endowment that he established at Brandon University, 270-8th Street, Brandon, MB R7A 6A9. A memorial will be held at a date yet to be determined.

McINTOSH, John - With great sadness the family of John McIntosh, born April 12, 1919, in Calgary, Alberta and resident of Vancouver for 85 years, announce his passing on January 19, 2012 with his family at his side. John will be greatly missed by his daughters, Suzanne (Howard) and Gaye (Andy) and his sister Phyllis (Tom) along with his many grandchildren, great-grandchildren, nieces and nephew and their children. John attended UBC, joining Alpha Delta Phi, before enlisting in WWII. Thirty-seven men left BC together in 1941 to train as Sub-Lieutenants at HMCS King's in Halifax. John first served as a Sub-Lieutenant in the Royal Canadian Navy on a minesweeper and examination vessel. In 1942, John was appointed Lieutenant on HMCS Provider. The original group of men met regularly after the war and continued even as their numbers decreased over the years. After the war and until his retirement, John spent his career as a men's wear manufacturers' representative with his office in downtown Vancouver. A member of the North West Commercial Travelers Association, John had business connections in most towns and cities throughout B.C. As an avid golfer John had the opportunity to play at many golf courses in the world, but his greatest accomplishment was the five "holes-in-one" at his club, "Marine Drive". John was a passionate BC Lions fan, holding football season's tickets for over forty years. He loved to travel and kept active his entire life. Always the dapper gentleman, Dad could frequently be heard saying, "Don't ever get old!" Humour was an important part of who John was. Special thanks goes to the caregivers at Purdy Pavilion, UBC for their kindness, compassion and professional attentiveness. A private celebration of John's life will be held, by invitation, for family and a few close friends at Marine Drive Golf Club. In lieu of flowers the family asks that donations be made to the MS Society of Canada, John's favourite charity.

McLELLAN, Hugh Stanley, Capt. (1920-2012) - Dad/Grandad passed away peacefully in his 92 year. Survived by his sons Hugh (Kathy) and Allen (Pam); his grandchildren Ryan, Kimberley, Kelsey, Autumn, Robyn, Noely; nieces, nephews, extended family and many dear friends. He was predeceased by the love of his life, Minerva in March 2012 after 66 years of marriage and his siblings, Mary, Marge and Bill. Born and raised in Vancouver, he followed a path to the sea in his father's footsteps. In WWII he served on HMCS Prince Robert and HMCS Winnipeg in the Atlantic, Arctic and Pacific theaters. After the war, he worked on towboats until retirement. It was commonly said that "Stan knows the coast". He loved golf, fishing, horse racing and Hawaii. A celebration of his life will be held at Boal Chapel, 1505 Lillooet Road, North Vancouver on July 27, 2012 at 2pm. In lieu of flowers, donations may be made to the Breath Program at Lions Gate Hospital.

HMCS WINNIPEG - Served in Winnipeg during the Second World War

McNEELY, Frederick (Ted) Donald - Peacefully, at the Village of Humber Heights, on Sunday, February 2, 2014 at the age of 89. Predeceased by his beloved wife Esther of 61 years. Loving father of Christopher (Lynn) and Beth (Ron). Proud grandfather of Erin, Allison, Kelly, Andrew, Mallory and Sydney. Born in Toronto, Ted served with the Royal Canadian Navy, HMCS Prince Robert, in the Pacific theatre during 1944-45. After graduation from the Ontario College of Art, Ted pursued a successful career in interior design. Ted enjoyed many summers at the family cottage on Georgian Bay, swimming with grandchildren, boating and gardening. The family would like to thank Lina and the staff at the Village of Humber Heights who cared for Ted during his stay. Friends may call at the Turner & Porter Yorke Chapel, 2357 Bloor St. W., Toronto, at Windermere Ave., east of Jane subway, from 6-8 p.m. on Thursday. Memorial Service will be held at All Saints' Kingsway Anglican Church, 2850 Bloor St. W., on Friday, February 7, 2014 at 10:30 a.m. For those who wish, donations may be made to the St. Joseph's Health Centre Foundation.

NICHOLS, David Robert - Born August 17, 1920, Big River, Sask. Died June 5, 2007, Victoria, BC. David had exciting memories of his early life in Big River where he and his mother dog-sledded to market until a forest fire burned out the sawmill his father managed, forcing an evacuation by rail and a subsequent move to B.C. After living in Giscome and Prince George, the family moved to Vancouver where he attended Magee High School and began his long-term love of playing and watching tennis, which continued throughout his life. He then went on to the University of British Columbia where he met Sadie "Skip" White who became his wife and life companion in 1942. David was graduated a few months early in order to immediately enlist with the Royal Canadian Navy. He served on HMCS Prince Robert, Port Hope, and Belleville off Juno Beach on D-Day, in the Battle of the Atlantic and other theatres through to the end of World War II, finishing as a First Lieutenant. Following a brief stint as the Captain of a "banana boat" delivering produce to the eastern seaboard from the Caribbean he went to work for MacMillan Bloedel in Chemainus. He was called back to naval service during the 1948 Fraser River flood to evacuate people and livestock stranded up and down the valley. He returned to the forest industry and was later lured away by the Georgia Pacific Company where he started an export sales division in Seattle living there and in Olympia, Washington. He culminated his successful career with many years as a partner at Barnett Lumber Industries in Vancouver. David and Skip retired to Saanich and North Pender Island, where they enjoyed gardening, home renovation, fishing, their grandchildren and cats. David spent his widowed years at Somerset House, Long Lake in Nanaimo, and most recently Broadmead Lodge. Thanks to all the Broadmead staff, volunteers and friends who brightened David's final years, as well as Dr. Phillip Kelly for his compassionate care and many housecalls. David is predeceased by his sister Margalee North, brother Kimball, daughter Janet, and devoted wife Skip. He is survived by his sister Barbara Sinclair, daughters Melinda Harper (Dave), Christie Strodl (Tom), Laura Nichols (Don), sons David (Barbara), Steven (Svetlana), grandchildren, Ashley, Dana, Dillon, Mallory, Christopher and Andrei. No service is planned. Donations to a charity of your choice in lieu of flowers.

NIXON, Arnold J. - passed away peacefully at Surrey Memorial Hospital on April 15th, 2004 at the age of 86 years. Born in Finland on August 7th, 1917. Arnold is survived by his loving wife of 61 years, Erika Louise and extended family in Canada, Finland and Germany. A World War II Veteran, Arnold enlisted in the Royal Canadian Navy and served overseas on the HMCS Prince Robert, and other minesweeper navy vessels. He spent his early years in Windsor Ontario before moving to the West Coast in 1950. An electrician by trade, Arnold made his career at Shaughnessy Hospital in Vancouver before retirement brought him time to enjoy his many interests. Arnold was a man devoted to home and family. A talented craftsman, he enjoyed his home projects, playing classical piano, learning Deutsch, a good game of chess and other simple pleasures of life. He was a man of well-chosen words, a respectful man with clever wit and a quiet integrity. He will be sadly missed and always remembered as a "good man". Arnold wishes no service, Cremation. His ashes to be spread on Tent Mountain in Alberta.

OLEKSHY, Eugene - of Edmonton passed away on February 2, 2013 at the age of 87. He is survived by his wife of 60 years, Marie; daughter, Tina-Marie (Trevor); son, Tony; and three generations of nieces and nephews. He was predeceased by his father, Alex and mother, Anne; his stepfather, Fred Hayduk and his brother, Walter and sisters, Emily and Olive. Gino was born in Calmar, Alberta, on November 4, 1925. He served in the Pacific campaign aboard HMCS Prince Robert, after which he received his Bachelor of Architecture from the Unversity of Manitoba in 1951. He then returned to Edmonton, where he became a Member of the Royal Architectural Institute of Canada and practiced architecture for 25 years. He was a member of the Edmonton Country Club for over 50 years. Divine Liturgy Saturday, February 9 at 10:00 a.m. at St. Basil's Ukrainian Catholic Church, 7007 - 109 Street, Edmonton with Basilian Fathers officiating, followed by a luncheon at St. Basil's Cultural Centre. The family would like to thank the staff of the East Wing of Lifestyle Options Terra Losa and the nurses of 7 West at the Misericordia Hospital for their care and compassion. Memorial donations may be made to The Institute for Reconstructive Sciences in Medicine at the Misericordia Hospital, or to the charity of your choice, instead of flowers.

OLSON, Leonard Fritjof (19 Aug 1923 - 05 Aug 2008) - Passed peacefully on August 5, 2008. Predeceased by his wife Ivy (Byre) Olson and his 7 siblings, he is survived by his four children; Laara Shaffer, Shirley Olson, Deborah de Ligt and Lance (Sandra) Olson, 4 grandchildren; Kara (Ryan) McCallum, Ryan (Lynette) Loop, Amy Desbiens and Ethan Olson and his 3 great-grandchildren; Harmony, Ayla and Evelyn. Raised in Argus, SK, Leonard moved to Vancouver in 1957. He served in the Navy on the HMCS Prince Robert during World War II and was also a valued member of Local 118, International Association of Heat and Frost Insulators & Asbestos Workers. He is lovingly remembered for his wonderful sense of humour and happy-go-lucky nature. The family would like to thank the caregivers at George Derby for their many kindnesses. A private family service will be held to celebrate his life.

PARKER, Arthur Leonard - (1919-2012) finally free from pain, passed away at North Lambton Lodge, Forest on May 3rd, 2012 with his cherished Princess, daughter Brenda Evans at his bedside. Len was in his 93rd year. Predeceased by his beloved wife of almost 63 years, Violet Cavell (Spence) 2009. Also predeceased by his brother Alfred Parker and his son-in-law W. Stephen Evans. Survived by his sister Mary Anderson (Olaf) of Vancouver, sisters-in-law Lilian Parker of Stratford, Frances Dodsworth (Foster) of Ottawa, and Cynthia Spence of Kentville, Nova Scotia. Also survived by many nieces and nephews. Len served as a Chief Petty Officer in the Royal Canadian Navy during World War II and was on the HMCS PROVIDER in the North Atlantic Theatre. In 1966 he attended University as a mature student and graduated from Carleton University in 1970 with his Honours B.A. in English. In 1971 he received his Masters in Library Science from the University of Western Ontario. After his graduation he was a Librarian for the Federal Civil Service at the former National Defence College at Fort Frontenac in Kingston. In 1980 he retired as Acting Chief Librarian at the National Defence College. At his request his body has been donated to the medical school at Western University. Interment and graveside service at a later date when he will join his beloved Violet in Springhill Nova Scotia. A heartfelt thank you to the entire staff at North Lambton Lodge and Dr. Richard Berney. For those who wish, donations to the North Lambton Lodge Auxiliary would be appreciated by the family.

PATTERSON, Warren (Tim) (1925-2004) - It is with great sorrow that the family announces the peaceful passing of Tim Patterson aged 78 years of Winnipeg, MB. Tim will be sadly missed by his wife Ina of 55 years. Father of Warren (Linda), Jill (Terry) Allard, Coleen (Guy) Dufault, Pam (Allan) McCaffrey; grandchildren, Diana, Derek, Danny, Tommy, Mindy and Michael and great-grandchild Ryan. Tim is also survived by his brother Bill (Kae) sister Doreen (Bob) Reinhardt and sister-in-law Cathy Patterson, as well as many nieces and nephews. He was predeceased by twin brother Vern; father Joseph and mother Frances. Tim was an upholsterer by trade. Over the years he was employed by Trans Canada Airlines, Royal Alex. Hotel (C.P.R.), Sears Canada, Chesterfield House and retired from Manitoba Hydro in 1987. Tims favourite pastime was spending time with family and friends at his cottage at Ingolf, ON. His interests included carpentry, gardening and his dog Mickey. Tim served during the Second World War as a member of the Royal Canadian Navy on the HMCS Prince Robert and was a long standing member of the #90 Fort Garry Royal Canadian Legion. Family would like to give thanks to Doctors and staff at Health Sciences Centre. A very special thanks to Diana Rasmussen, the Executive Director of the ALS Society for her wonderful support. A service of remembrance will take place on Friday, February 20 at 1:00 p.m. in Garry Memorial Funeral Home, 1291 McGillivray Blvd. Honorary Pallbearers are Diana and Derek Allard, Daniel and Thomas Dufault, Chris and Ross Reinhardt. Lovingly surrounded by family, Tim passed on February 15, 2004 at 6:40 a.m. from a lengthy illness with ALS. As expressions of sympathy, if friends and family so wish, donations may be made in Tims memory to the ALS Society of Manitoba (Brummitt - Feasby ALS House), 106 Kirby Drive, Winnipeg, MB R2Y 0E8. A special thank you to Tims granddaughter Mindy for holding his hand throughout his last hours. "Heres to you Dad" for all you have meant to us.

PETERSEN, Gordon John - Born September 13th, 1925 in Medicine Hat, Alberta, Gordon passed away peacefully at Oak Bay Lodge on January 16th, 2007. He enlisted in the Navy in 1943 and served on the HMCS Provider. Following the war, he met the love of his life, Rita, in Medicine Hat and they moved to Kamloops, BC where they began raising their family until relocating to Victoria in 1964. Gordon worked as a painter at Dockyard until his retirement in 1986. He was a devoted family man, an accomplished artist and cartoonist and he loved to ballroom dance with Rita. He is remembered as a classy, well-dressed gentleman with a wonderful sense of humour. Gordon is survived by his loving wife of 57 years, Marguerite (Rita) and children, Loreen Shmyr (Walter) of Vernon; Susan Manhas (Kelly) of Kitimat; and Glenn Petersen (Wendy) of Victoria. Also fondly remembered by his grandchildren, Sandra, Shauna, Jessie, Sheila, Corinna, Paul, Tyler and Tanya and 13 great grandchildren. He was predeceased by his parents, John and Emma Petersen and by four brothers George, Harry, Archie, Chester; and three sisters Ethel, Rovena and Hazel. A special thank you to Dr. D.L. Woodburn and all the staff at Oak Bay Lodge who helped care for Gordon during his last years. A celebration of his life will be held on Thursday, January 25th, 2:00 pm, at First Memorial Funeral Services, 4725 Falaise Drive. Donations in his memory may be made to the Alzheimer Society of B.C., 300 828 West 8th Avenue, Vancouver, BC, V5Z 1E2

POISSON, Rodney (1914-2006) - Rodney Poisson was born in Victoria, BC, to parents newly arrived from Europe. Rodney grew up in Vancouver, was educated at Dale's School, and later at U.B.C. His work, Ambivalence in Shakespeare's Histories, which earned him his PhD from the University of Washington, was a significant contribution to Shakespearian studies. During the Second World War Rodney was Lieutenant Commander in the Canadian Navy (RCNVR). After being stationed in Halifax he served on board HMCS Robert in the Pacific, as the ship's navigator. After the war, Rodney taught navigation at Royal Roads Military College. Rodney's teaching career began at Victoria College (now the University of Victoria), continued at Mount Allison University in Sackville, New Brunswick, then at Huron College (at the University of Western Ontario), where he was appointed Dean of Arts. His sabbatical in 1970 took him and Helen to Italy where he discovered a 16th century manuscript confirming the historical authenticity of the complex plot of Shakespeare's Othello. A romantic companion for his wife Helen, Rodney was also a favourite professor, mentor, friend, sailor and nautical enthusiast, gardener, woodworker and avid reader with a preference for the 17th century. Survived by his beloved wife Helen, daughters Renee and Therese, grandchildren Guy and Sarah. Rodney died peacefully at home in Comox. The Funeral Service will be held at St. John The Divine, 579 5th Street, Courtenay, B.C. at 4:00 pm Saturday February 11th. Reception follows at the church hall.

HMCS PRINCE ROBERT - Drafted to Prince Robert on 18 Jun 1945 as Lt, RCNVR

REID, Samuel Ian (21 Mar 1925 - 17 Jan 2013) WWII Veteran, RCN - After a lengthy illness, Sam died at the Ottawa Hospital, General Campus, age 87. Loving husband of Jeanne (McCarney) for forty years. Much loved father of their sons Ian (Shela) and Kevin, and his daughters Helen (Glen), Karen (Randy), and Eramelinda (Michael). Predeceased by his son Michael. Loved grandfather of Robert, Adam, Raeph, Leland, and Callum. Son of the late Reverend Edward Reid and Bessie Ellis Reid. Predeceased by his brothers George (Olive) and Edward (Florence). Uncle to many nieces and nephews. Brother-in-law of Peter McCarney (Carolyn). Sam was a graduate of the University of Ottawa Faculty of Medicine 1953. After residency in the United States, he practiced Obstetrics and Gynaecology in Ottawa for over 40 years. The Family wishes to thank all of the staff of 5 Northwest for their special care during his lengthy illness. A Funeral Mass will take place at the Church of the Resurrection of Our Lord, 1940 Saunderson Drive, Ottawa, at 11 a.m., Monday, January 21st. In Memorandum donations to the CNIB or the Ottawa Hospital Foundation - General Campus.

RUTHERFORD, Donald Cameron - Died 04 Oct 2004. Donald had a full navy career and was a active advocate for it. Donald Cameron Rutherford would have been proud last week to see the Canadian Navy he tirelessly promoted send three ships to aid victims of hurricane Katrina. Born in Sarnia in 1922, the longtime London resident held a litany of important naval posts in his 29-year career and then, in retirement, continued as a leading voice supporting the navy into his 80s. Rutherford, who died in October, enrolled in the Royal Canadian Navy in 1940 at age 18 and served during the Second World War aboard the British warships H.M.S. Hood, London, Duke of York and Woolston. In 1943, he returned to Canada and served on the HMCS Ottawa and Prince Robert. After the war, Rutherford held important positions at sea and ashore, including: - Commanding officer of the HMCS St. Croix and the Haida, the latter now a national monument docked in Hamilton. - Canadian joint staff, Washington, D.C. - Royal Naval Staff College, Greenwich, England. - Director of Naval Communications. - Director of Naval Operational Requirements for Communications, Command and Control and Electronic Warfare Systems. Rutherford retired from the navy in 1968 but his work and service continued. For the next 18 years, he was a manager at 3M Canada in London, all the while promoting the navy. He served as a president of the Royal Canadian Naval Association and as national director of the Naval Officers Association of Canada. In those capacities, he mobilized those unhappy with inadequate naval funding, speaking forcefully at gatherings and leading e-mail campaigns. "He didn't pull any punches and he did more than complain," said Michael Hoare, a former commanding officer of the naval reserve in HMCS Prevost in London. Rutherford believed he had a responsibility to his country and the navy to advocate for the service, and until his death, he used the Internet to press his campaign. "He was really a naval hero," Hoare said. Rutherford also served as chairperson of the London division of the Canadian Corps of Commissionaires. "He lived a full and memorable 84 years, which were characterized by a deep love for family, country and the navy," Hoare wrote in tribute.

HMS LONDON

HMS DUKE OF YORK

HMCS WOOLSTON

HMCS PRINCE ROBERT - Appointed to Prince Robert on 28 May 1945 as Lt, RCNVR

HMCS GRIFFIN / HMCS OTTAWA - Appointed to to HMCS Griffin H31 on 16 Mar 1943, as Lt, RCN. Commissioning crew. HMCS Ottawa H31 - 10 Apr 43 as Lt, RCN.

HMCS HAIDA - 13th Commanding Officer

HMCS ST CROIX - 4th Commanding Officer

SELLERS, Edward Alexander - Died: 28 Aug 1985. He was valedictorian at the University of Manitoba. At the onset of World War II, in 1939, he was called to active duty as a Surgeon Lieutenant. He served with the Royal Canadian Navy (RCN) on the Armed Merchant Cruiser, HMCS Prince Robert and the Frigate HMCS Swansea during the war. He was aboard HMCS Prince Robert during the capture of the German ship Weser outside Manzanilla harbor, Mexico. Over the course of the war, he would be promoted to the rank of Surgeon Commander. After service at sea, he joined the RCN Medical Research Division under Dr. Charles H. Best, at the Banting Institute in Toronto. Best was one of the co-discoverers of insulin. At the end of the war he was appointed as a research associate at Banting. He obtained a doctorate with Dr. Best as his supervisor in 1947. After the war, his medical career would take him away from the navy where he performed research for the Department of Defence in the field of survival under adverse conditions. As his career developed, he held various appointments within the University of Toronto departments of Physiology and Pharmacology, and within Banting. He became Professor in Physiology at the University of Toronto in 1950. During a leave of absence from the University, he became Chief Superintendent at the Defence Research Medical laboratories 1955-1958. From 1958 to 1966 he was Professor and Head, Department of Pharmacology, and from 1965 to 1968 he was Associate Dean of Basic Sciences, Faculty of Medicine. He was the first Chairman of Innis College Council from 1965–1967, and he served on the Governing Council of the University of Toronto from 1972 to 1974. Sellers earned himself an international research reputation mainly through his work on cold adaptation, non-shivering thermogenesis and thyroid function. In 1978, he became the founding director of the Banting & Best Diabetes Centre. The Centre is an extra-departmental unit of the Faculty of Medicine at the University of Toronto and was named in honor of Banting and Best. Dr. Edward A. Sellers was a personal friend of Best.

HMCS SWANSEA - Appointed to Swansea on 21 Jun 1945 as Surg/LCdr, RCNVR

STEPHEN, George Donald (18 Jan 1923 - 28 Sep 2013) - passed away Sept 28, peacefully in his sleep, after a good dinner and fun time with his friends. Predeceased by my mother Win, (with whom he enjoyed sixty years of marriage), sons Donald and Robert, and grandson Michael. Survived by son Doug (Suzanne) and granddaughter Renee (Damian). Dad served his country loyally and faithfully most of his adult life, in war (HMCS Prince Robert) and peace (transportation manager, Canada Post). Dad enjoyed a long and happy retirement on his beloved Galiano Island, getting involved in gardening, Scottish country dancing, Lions Club, and golf. He spent the last three years of his life at Amica Beechwood in Sidney, ending his days in peace and contentment, latterly with his beloved Fern. A celebration of life will be held at the Galiano Lions Hall from 3-5 Oct 26, to which all are welcome.

STONE, Ronald Douglas (Tony) (11 Aug 1921 - 21 May 2009) - Gone from sight ever present in heart Survived by wife Beth (Brule), brother Gene (Joyce), Edmonton family Gary (Sharon), Joanne (Jeff) and grandchildren Alan, Sheryl (Kevin), Richard, James, Robert and Donald. Island family Karen (Arve) and grandchildren Jennifer (Joel), Christina (Brent) and Kyle (Juneta) and great grandchild Koen. Predeceased by brother Lorne and daughters Darla and Linda. Tony was born in Bloomfield, Ontario, raised in Hawkeye, Saskatchewan and served in the Royal Canadian Navy on the HMCS Prince Robert, Longbranch Hawksburg until 1945. After the war, Tony worked for CP Rail and then with the federal penitentiary services until retiring in 1979 from William Head. Tony learned to play the tenor (4 string) banjo at 14 years of age in Saskatchewan, where he played at dances and weddings. He continued performing during his 30 years of retirement at seniors centres throughout Victoria. Special thanks for the TLC by the staff at Gorge Hospital, Selkirk Place and Maria. Remembrance service Tuesday, May 26 at 1 p.m. at Sands, 1803 Quadra St.

STRACHAN, Douglas (Doug) John (16 Oct 1923 - 29 Oct 2012) - late of Regina, SK, passed away on Monday, October 29, 2012 at the age of 89 years. He was born in Vancouver, BC. Living in Regina for the past eight years, Doug previously lived in Vancouver, Coquitlam, Penticton, Regina and Kelowna before returning to Regina. Doug was an Able Seaman in the Royal Canadian Navy during WWII, serving on HMCS Robert protecting Atlantic convoys to England as well as DEMS (Defensively Equipped Merchant Ships) serving in the Atlantic, Pacific, and Indian Oceans. Doug worked as a Sales Manager for Molson Brewery in Regina before retiring in 1987. He was a member of the Masons and played in the Regina Shriners Pipe Band. Doug enjoyed Scottish country dancing, lawn bowling, and was an avid golfer who had two holes- in-one. Among other qualities, he was kind and generous and if you came to visit he would have a beer in your hand before you had time to take your shoes off. Doug is survived by his loving wife of 68 years, Eileen; children, Jim (Rosa), Margaret (Tom) Britton, and Brian (Catherine); five grandchildren, Doug, Gordon, Duncan, Erin, and Jeff; six great-grandchildren; as well as numerous nephews and nieces. He was predeceased by his parents William and Annie Strachan; brothers William and Les; and sister Chris. A private family Service Celebrating a Life well lived will follow cremation. Special thanks to the Palliative Care team at the Pasqua Hospital for all their help and support through his final days.

STURCH, Douglas Haig - born December 6th, 1918 in Churchill, Oxfordshire, England to Clarence William and Rose Sturch; passed away on December 15th, 2007 at age 89. Predeceased by his dearly beloved wife Nancy in 1993, grandchildren: Douglas and Edward and dear friend and cherished partner Joyce. Survived by sons: Brian and Gary; daughters: Dianne (Bill) and Sherri; grandchildren: Adrian, Darren Nancy, Tiffany, Travis, Rebecca, Derrick, Kenneth, Braden, Calen, Haylie, Craig, Curtis, Kevin, Evan and Leanne; great grandchildren and dear younger brother, Ken. Douglas came to Canada at age 2. He was educated at Old Aberdeen and King George high schools. In May 1940 he joined the Royal Canadian Navy. On December 17th, 1940 Nancy and Douglas were married. He served on H.M.C. ships Sans Peur, Kelowna, Chedabucto, Vancouver, Prince Robert and the escort carrier H.M.S Puncher. He was in Prince Robert at the re occupation of Hong Kong in August 1945. Douglas was discharged from the navy in 1946 with the rank of Petty Officer and joined the Vancouver Land Registry office in April 1946. In 1973 he was appointed Registrar of Title of the Vancouver Land Title District. He retired in April 1983 after thirty seven years of service. The family would like to thank the staff of the Burnaby General Hospital and the BC Cancer clinic. The funeral service will be held Saturday, December 22nd, at 10:00 a.m. at Ocean View Funeral Home, 4000 Imperial Street, Burnaby. In lieu of flowers a memorial donations may be made to the BC Cancer Agency.

HMCS VANCOUVER, HMCS CHEDABUCTO, HMCS SANS PEUR, HMCS PRINCE ROBERT, HMCS KELOWNA, HMS PUNCHER

TIGHE, Gilbert Joseph - passed away, at the age of 79, at the Saint John Regional Hospital on May 22, 2014, after a 9 month battle with cancer. Gil was born in Edmundston, NB on September 28, 1934, son of the late Richard and Clara (Chiasson) Tighe. Gil is survived by his children Mike (Esther), Gordon (Judy), Suzanne (Peter) Melojevic, Tom (Jennifer) the mother of his children Eileen Tighe; 10 grandchildren and a great-granddaughter, his sisters Theresa Tompkins, Grace Michaud (Clayton), Betty Daugherty (Dick), sister-in-law Elena Tighe and many nieces and nephews. Gil will be greatly missed by his dear friend Mary Ann Danahy. He was predeceased by his brother Lewis and his brother-in-law, Dixie Tompkins. Gil retired from the Canadian Forces with the rank of Sergeant in 1983 after serving for 28 years. Gil's service in the Royal Canadian Navy took him to various locations around the world. Following his retirement Gil worked at the shipyards in Saint John and Levi, Quebec on the Canadian Patrol Frigate Project and then with the Commissionaires in Saint John. Gil was an avid sports fan and enjoyed playing hockey himself into his late 60's. Gil and Mary Ann enjoyed socializing at Tim Horton's, bowling and dances with the 30 UP Club. At Gil's request, no visitation or funeral service will be held. Arrangements are under the care and direction of Brenan's Funeral Home, 111 Paradise Row, Saint John.

HMCS HURON - Commissioning crew as an MS.ET

VARLEY, Lawrence H. (Larry) - WW2 Veteran, Member of Orangeville, R.C.L. Branch 233. At Southlake Regional Health Centre, Newmarket on Friday, July 4, 2008 in his 87th year; beloved husband of Gertrude (Gertie); loved father of Carolyn Thompson, Brenda Noble and her husband Richard, Tim and his wife Janice and Andrea Rutty and her husband Chris; dear grandfather of 6 grandchildren and 4 great-grandchildren; also sadly missed by his sister Phyllis, his sister-in-law Vi, his other relatives and many friends and his beloved Benji; predeceased by his granddaughter Shelley. Friends may call at the Dods & McNair Funeral Home & Chapel, 21 First St., Orangeville on Wednesday from 2-4 and 7-9 p.m. Funeral Service will be held in the chapel on Thursday, July 10, 2008 at 11:00 a.m. As expressions of sympathy, donations to the Canadian Cancer Society would be appreciated.

WALLACE, Wilfred John (1918-2013) The Honourable W.J. (Bae) Wallace, Q.C. died on February 12, age 94. - "Bae" will be deeply missed by both his immediate family and his extended community of friends and colleagues. He will always be remembered for his love of life, his care for others, his wry humour, and his passion for affectionate argument. He was always engaged with the world and with those around him in ways that enriched us all. He was born in North Bay, Ontario in 1918, the youngest of 6 children. His childhood summer home at nearby Trout Lake was a place he cherished for the rest of his life. After a brief career in engineering (B.Sc. 1942) he served in the Royal Canadian Navy as an engineering officer aboard the HMCS Prince Robert in the Pacific Northwest, the Aleutians, and in Europe from 1942 to 1945. Shortly after the war he encountered the two loves of his life: Miriam McCaffrey of Agassiz, BC, (deceased 2006) and the law. He married in 1944 and he graduated from Osgoode in 1947. They moved to Vancouver that same year and he joined Bull, Housser & Tupper where he was to practice for the next 30 years. Litigation was his passion and he always relished working with a team of colleagues and friends on such landmark cases as BC Hydro's WAC Bennet Dam and the Commission of Enquiry into the collapse of the Second Narrows Ironworkers' Memorial Bridge. In 1979 he was appointed to the Supreme Court of British Columbia, and in 1986 to the BC Court of Appeal. Retirement was an alien concept to him: on leaving the bench, he returned to Bull, Housser as Associate Counsel practicing mediation and arbitration for another 10 years. Throughout his life he served in many more roles: Bencher, school board member, college board member, Pension Appeal Board member, Fairness Commissioner, and as unsalaried advisor and cross examiner of those closest to him. He travelled widely but felt most at home at his beloved Pasley Island cottage, "the most beautiful place on earth" where every sunset was different, beautiful, and worthy of a photograph. He loved his children, grandchildren and great-grandchildren deeply and was cherished in turn. He will be profoundly missed by his children and their respective spouses: Brian (Wendy Carter), Rory (S. Lee), Mike (Christine Skorek), and Audrey (Joe Chechik); by his much-loved grandchildren and their spouses: Scott (Heather Wallace), Kim (Ian Campbell), Daniel, and Cameron; and by his four great-grandchildren. He made many close friends. They were dear to him and they will miss him deeply. Special thanks are due those who helped him so much near the end: Dr. Wayne Smith for his excellent care over the years, Dr. Anne Wachsmuth, who was a constant support, and the outstanding staff at AMICA where he lived for several months, and wonderful staff the North Shore Hospice who helped make the end easier for all. At the request of the deceased there will be a small celebration of life for immediate family and a few close friends. In lieu of flowers, donations may be made to the CNIB, the North Shore Hospice, the BC Cancer Agency or a charity of your choice.

WAVRYK, Walter Lawrence - Passed away peacefully in his 80th year in his room at The Heights at Mt. View on Thursday, July 2, 2015. Predeceased by his loving wife of 56 years Verna in 2012. Survived by sons, Wayne and Darrell; father-in-law to Grace and fun loving gido to Amber, Kristen, Mackenzie and Annie. Loving brother to sisters, Stella, Mildred, Irene and Marcella. Predeceased by sister, Ann and brothers, Victor, Fred, Peter, Adam, Andrew, Nester and Richard. Born in Roblin, Manitoba, Walter was a hard working handyman (if it was broken, he could fix it) after his 35 years spent in the Canadian Armed Forces (Navy Division). The family would like to thank all of those care workers who took care of Walter at Central Care Home and The Heights at Mt. View over the last few years. He is now resting in a better place. A Graveside service will be held at Royal Oak Burial Park at 2:30 pm on Friday, July 10, 2015. In lieu of flowers memorial donations can be made to Alzheimer Society of BC.

HMCS GRILSE - Commissioning crew as LS.SN3

WEINSHEIMER, Stanley Gilbert (Berry) (1925-2005) - In loving memory of our Father, Grandfather, Great-grandfather and dear friend who passed away on Saturday, February 12th, 2005. Stanley was born in LaCrosse, Wisconsin on March 11th, 1925. His mother Martha and step father William Berry, immigrated to Port Arthur (Thunder Bay) in his early years. As a young man he service in the navy and was a veteran of WWII, serving on the HMCS Provider. After leaving the navy and Halifax, he returned to reside in Port Arthur. Stan also lived in Timmins, Ontario for many years. He then moved to Minaki Lodge for several years, working in the local hotel as a bartender. After leaving Minaki, he mover to Pickle Lake where he was a local merchant. After leaving Pickle Lake, he moved to Renabie Gold Mines near Wawa, Ontario where he was employed by the mines as a security guard for many years until his retirement in 1990. He loved the outdoors and spent much of his life in Northern Ontario. He also loved to cross-country ski and golf. He enjoyed spending time with his grandchildren and great-grandchildren and partook in much of their lives attending their hockey games and figure skating competitions. Stanley was predeceased by his mother Martha Berry (nee Crane) & step-father William Berry; daughter Barbara Berry; brother Carl Weinsheimer; brother Allan Berry; sister Rosemary Martyn; and sister Evelyn Berry. He is survived by his sons: Brian (Carol) Berry, Bradley Berry, Kevin Berry - Montreal, Craig (Colleen) Berry; daughters Sheila Berry - Toronto, Sharon Berry - Squamish, BC & Karen Craig - P.E.I. ; granddaughters: Pamela, Tina Tracy, Shannon, Melanie, Sharlene, Caroline, Jennifer, Karen, & Vanessa; grandsons: Brad, Corey, Desi, Nathan, & Michael; 14 great-grandchildren; nieces; nephews; and loving friends, Pete & Laurie Haslym. An intimate gathering was held in celebration of Stan's life with close family members and friends. In lieu of flowers, donations may be sent to the Heart & Stroke Foundation (1186 Memorial Ave. P7B 5K5). THANK-YOU Special thanks goes out to Stan's Granddaughter, Tina Perreault, who was by her Gramp's side at the time of his death and gave much of her time to him in the last days of his life. Special thanks to the special care he received from the nursing staff at the IMCU unit and unit 2C at the Thunder Bay Regional Health Sciences Centre."

WELCH, George Harrison (14 Sep 1922 - 27 Dec 2012) - passed away peacefully in Victoria BC and is going to hold Shirley's hand; missing her since her passing in August of this year. Born in Winnipeg MB, he moved to Kenora ON in 1943 with his parents. In 1941 he joined the Royal Canadian Navy and served on the HMCS Preserver and the HMCS Vegreville in Fredricton and Port Hope. Upon discharge in 1945 he joined the Ontario Minnesota Pulp & Paper Company as a clerk scaler. The following year he married the love of his life, Marguerite Shirley Carson, in Kenora. In 1948 he started work as a trainman conductor with the Canadian Pacific Railway, retiring in 1983. He was active in the Royal Canadian Legion and the Kinsmen Club of Canada where he was president of the Keewatin Chapter. In 1963 he moved his family to Thunder Bay ON where they continued to enjoy the outdoors, especially fishing and boating at their cottage on Lake Shebandowan. Upon retiring George and Shirley spent their winters in Florida until they moved to Victoria in 2003. George leaves to mourn his loss his children and pride, Gregory (Nicky), Robyn (Greg), Wendy, Laurie (Brian), 13 grandchildren, and 12 great grandchildren. His family would like to thank his family physician Dr. Amarjit Nirwan, his home care nurse Pat Lenaghan, and his care worker and grandson Drew Davis for their kind and patient support. A memorial service will be held April 4, 2013 at 2 p.m. at First Memorial, 4725 Falaise Dr., Saanich, BC.

HMCS PRESERVER, HMCS FREDERICTON, HMCS PORT HOPE, HMCS VEGREVILLE

WHITE, George Edward, AB, A2737, RCNR - Passed peacefully away May 03, 2002 at Royal Victoria Hospital, Montreal, George White, loving husband of Catherine White (Tucker) and the late Margaret Quartz. He also leaves granddaughter Christina White. Predeceased by his parents, George Edward White and Irene Edith Jackman, his brother Richard (Dick), sisters Barbara, Jean and his son George. George was born in Grand Falls, NF on November 13, 1913. He signed on with CNSL in 1930. In 1939 George joined HMCS Otter. In March "41, the Otter caught fire in the North Atlantic and sank with the loss of 22 lives. After survivor's leave he sailed in the Sunbeam. In 1941 he joined the corvette Louisburg. This ship, while on the famous "Newfie-Derry" run was less than a ¼ mile from the Spikenard, when it was torpedoed. "It was generally thought by our crew," George recalled, "that the fish was meant for us." In 1943 George transferred to the Navy Signal School in Quebec. He was Sergeant-at-Arms for 12 years at Royal Canadian Legion Branch #4 Verdun. For many years he led parades through Montreal. One friend recalls the remark made by another friend when George White was leading a parade of several hundred veterans down St. Catherine Street. He said, "Look at all those Canadians following a Newfoundlander!" In May 2000 George made is last trip to Grand Falls when he and North Atlantic Convoy veterans came to St. John's to commemorate the Battle of the North Atlantic. The Montreal White Ensign Naval Group gathered for a service at St. Willibrord's Church and held a reception in his honor for his shipmates and friends to share memories of him. Relatives and friends from St. John's and Labrador also gathered in St. John's. "Lead them on in the parades of the next world George! We'll miss you Sailor but we'll not forget you." Donations to the Canadian Cancer Society and/or St. Willibrord's Restoration Fund, c/o Fr. Joseph Cameron, 351 Willibrord Avenue, Verdun, H4G 2T7. May 11, 2002

HMCS OTTER - Survived the sinking of HMCS Otter. Was an AB at the time of the sinking

WHITLEY, Donald Mark - Passed away November 19th, 2000 at the age of 82. Born December 3, 1917, in Winnipeg Manitoba. Predeceased by his first wife, Anna Anderson of Victoria in 1956, and his brother, William Edward of Ottawa in 1971. He is survived by Kathleen, his loving wife of 42 years and their two children and six grandchildren. Mark (Roberta) and grandchildren; Braden, Anne, Paul and Michael, of Shawnigan Lake. Catherine (Colin) King and grandchildren Kaitlyn and Kyle of North Vancouver. Donald was raised in Winnipeg and in 1943 he graduated in medicine from the University of Manitoba. He then enlisted in the Royal Canadian Navy and served on the HMCS Prince Robert as the Lieutenant Surgeon. Upon completion of his service, Don relocated to Victoria and established a medical practice. In 1950 he began his post graduate studies in General Surgery at the University of Edinburgh, Scotland, graduating with his Fellowship in 1953. Following his return to Victoria he became the Chief of Surgery and the Chief of Staff at the Royal Jubilee Hospital. He was also a contributing member of the Victoria Medical Society. A service will be held at St. George the Martyr Church, 3909 St. Georges Lane, Cadboro Bay, Victoria on Thursday, November 23, at 3:00 p.m. The family greatly appreciates the wonderful care given by Dr. G. McLean. With sincere thanks to the compassionate nurses at the hospitals. Flowers gratefully declined. Donations may be made to the charity of your choice.

HMCS PRINCE ROBERT - Appointed to Prince Robert on 24 May 1943 as Surg/Lt, RCNVR

WUORI, Hans Matt Eric (28 Jan 1916 - 10 Aug 2004) - ONE LAST DANCE FOR OLD SILVER TIP WUORI - Hans Matt Eric, a Royal Canadian Navy veteran of both Pacific and Atlantic engagements, slipped away in his sleep at the age of 88, at Valleyhaven Guest Home in Chilliwack, BC. Predeceased by his first wife Bernice (McEwen) to cancer in 1951 and by his wife Margaret (Smith) to renal failure in 1991, his sisters-Hilja (Staudinger), Jean (Rich), Vi (Lund) and Thelma (Fertich), his brother Roland, his daughter Lorraine and his son Jim, he is survived by his twin sister, Margaret (Downs) and sister, Alma (Strachan), his daughters, Georgi Wuori (Bruce Minty) of Chilliwack and Mary Ellen Grant of Kamloops, his grandchildren, Mary Ann Grant (Mag of Maple Ridge), John Grant (of Winnipeg) and Darcy Ellen Grant (of Calgary) and many nieces, nephews and in-laws. Throughout Hans journey through life, he embraced his family and related tragedies with great strength, his career and charitable work with pride and dedication. Born in Evarts, Alberta, he hand-built at the age of 14 a homestead (complete with a two-story dove-cornered log home and sauna) and worked a farm in Benalto, Alberta, before settling in Rossland, BC in his twenties. Tri-lingual, Hans spoke Finnish and Swedish. In his younger days, in addition to working in the Sintering Plant at Cominco in Trail for 38 years, he prospected and owned/operated a sawmill and had claims on a few mines, including the Midnight Gold Mine. In Rossland, he had his First Aid Certificate and served his community in numerous volunteer and Board capacities as fire fighter and ambulance driver (bringing the 1st ambulance van to Rossland), Boy Scouts, Co-op bus driver, was a member of the Eagles, Royal Canadian Legion, and Rossland Seniors Citizens Society. His many interests and skills, which he shared with family and friends, included dancing, playing crib and pool, curling, hunting, fishing, cross-country skiing, camping, traveling, shopping, gardening, renovating and baking bread. Annual family outings with his grandchildren and Shearer nephews included memorable fishing and gold panning trips to Manning Park and skiing the Moose Trail off the Blueberry Paulson where a special hill bears the marker Hans Hump. The summer adventures usually included huckleberry picking, resulting in many pie eating and plate licking evenings. In his seventies, along with old timers like Booty Griffiths and his nephew George Staudinger in the Rossland area, he built ski trails and ski shelters for others to enjoy. Family will always treasure the Wuori Reunion memories created at Nancy Green Lakes picnic shelter. Known fondly as Old Silvertip for his shiny silver hair, which shone out from many a dance floor where he was Lord of the Dance! He also enjoyed a wee drink-or-twooo, tipping up his right pinky, giving everyone a dashing smile while casting a sparkling wink with his beautiful blue eyes and having a good laugh. Sharing memories with others, he was very proud of his naval service for our Country, primarily on the Armed Merchant Cruiser HMCS Prince Robert supporting the allied landings in the Aleutians and home patrol including the St. Lawrence River. The Wuori Family are particularly proud with Hans, his brother Roland, sisters Alma, Violet and Thelma and his nephews George and Ron serving in all three of Canada's armed forces, all voluntarily enlisting. He marched in the parades and attended the Remembrance Day services with honour and pride. When he moved to live with Georgi and Bruce in Chilliwack, over 5 years ago, he attended Seniors Time-Out, followed by the Parkholm Lodge Adult Care activities, before residing in Valleyhaven Guest Home since late February of this year, where he received excellent care and had many dances with the friendly, caring staff. Memorial services to celebrate Hans Wuori's vibrant life will take place on Tuesday, August 17, 2004 at 11:00 a.m. in Woodlawn Mt. Cheam Funeral Home, Chilliwack. His preference was to be cremated and he has requested that in lieu of flowers, in honour of his family lost to cancer that donations be sent to the Cancer Research Society. Envelopes are available at Woodlawn Mt. Cheam Funeral Homes, 45865 Hocking Avenue, Chilliwack, BC V2P 1B5 or send directly to the Society at 305-200 Isabella Street, Ottawa, ON K1S 9Z9. The family is grateful for the support, care and compassionate guidance of volunteers, staff, nurses and doctors of Valley Haven Guest Home and the Chilliwack Hospital Emergency Ward. The family requests that the next time your out enjoying yourself, have a wee drink or two and/or one more dance to toast Hans in fond remembrance. Thank You.

YANISIEW, William Alexander (06 Sep 1923 - 10 Sep 2003) - He willl always be with us. William Alexander Yanisiew died suddenly April 10, 2003. We will miss his smile and laughter. His love of life and family was his legacy. Bill Yanisiew was the loving husband of Agnes Angeline (Miller) (1927 - 1992) and the father of Valerie (Bill) Olynyk of Ladysmith, BC, Russell (Leslie) of Timmins, ON, Donald (Darlene) of Timmins, ON, Robert of Nanaimo, BC and five grandchildren, Dalyce, Darin, Lara, Janna and Jerin. Bill is also survived by two sisters, Kay Kuzenko, Nellie Slivinski and a brother Stanley Yanisiw. Bill joins many loved ones whom predeceased him, including his parents, Nellie (Sowka/Kowal) and Alex Yanisiw; his brothers, Alex, John, Mike and Steve Kowal and John Yanisiw; and his sisters, Kay Pawlychyn, Mary Chapman and Anna Chomica. Bill Yanisiew was born in Chatfield, MB, the youngest of a large first generation Ukrainian-Canadian family. He grew up in a loving family on a big prairie farm and he never tired to telling stories about the wonder of that sense of belonging and the innumerable outdoor adventures of his youth. As a young man, the Second World War interrupted the education he began at University of Manitoba and completed at UBC. He served in the Royal Canadian Navy Volunteer Reserve (RCNVR) 1943 - 1945, on the navel vessel HMCS French. Following the end of the Second World War, Bill spent a year travelling through the United States. On return to Canada, he resumed his education, and in the late 1940s began work at Hollinger Mines, Timmins, ON. Here he met Agnes Angeline Miller. They married in Winnipeg in 1951 and soon Bill and Agnes became the loving parents of Valerie, Russell, Donald and Robert. As a family, they lived in Atikokan, ON (1953 - 1966) where Bill worked at Steep Rock Iron Mines. In 1966, they moved to Timmins, ON, where Bill was employed as an Industrial Engineer at Falconbridge (Kidd Creek Mine) until he retired in 1985. Bill and Agnes moved to Nanaimo, BC in 1985, enjoying their retirement until Agnes became ill in 1990 and passed away two years later in 1992. In years that followed Bill met Audrey Gunn-Fowlie who became his friend and companion. A service celebrating the life of William Alexander Yanisiew will be held at First Memorial Funeral Service, 1720 Bowen Rd., Nanaimo, BC on Saturday, April 19 at 1:00 p.m. Interment will take place at Cedar Memorial Gardens, Cedar, BC. In lieu of flowers, a remembrance donation to a charity would be greatly appreciated.