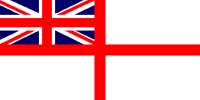 For Posterity's Sake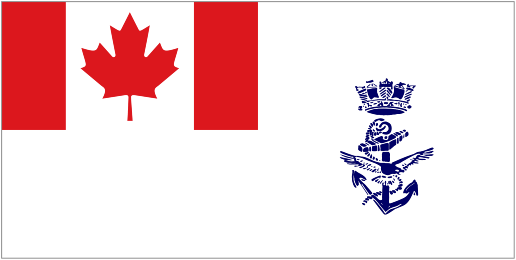 A Royal Canadian Navy Historical Project
HMCS LOUISBURG K143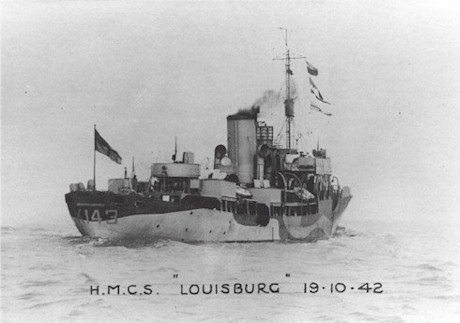 HMCS Louisburg K143 - 19 Oct 1942
From the collection of Thomas J. Simpson.
Laid down: 04 Oct 1940

Launched: 27 May 1941

Commissioned: 02 Oct 1941

Fate: Sunk on 06 Feb 1943
Built at Quebec City and commissioned there on 02 Oct 1941, Louisburg arrived at Halifax on 15 Oct 1941. She was assigned to Sydney Force until mid-Jan 1942, when she was transferred to Newfoundland Command. On 01 Feb 1942 she left St. John's for Londonderry as escort to convoy SC.67, another of whose escorts, HMCS Spikenard, was lost. After a long refit at Halifax, from 27 Mar 1942 to 27 Jun 1942, Louisburg made two more round trips to 'Derry before being assigned to duties in connection with Operation "Torch," the invasion of North Africa. She arrived at Londonderry on 23 Sep 1942, then proceeded to the Humber for fitting of extra A/A/ armament. This work was completed on 18 Oct 1942. On 09 Dec 1942, while anchored at Londonderry, she was accidentally rammed by HMS Bideford, necessitation five weeks' repairs at Belfast. Louisburg had scarcely commenced her "Torch" duties when, on 06 Feb 1943, she was sunk by a Italian aircraft east of Oran while escorting a convoy from Gibraltar to Bone, Algeria. Thirty-eight of her ship's company were lost.
Commanding Officers
LCdr William Franklin Campbell, RCNVR - 02 Oct 1941 - 06 Feb 1943
In memory of those who made the ultimate sacrifice

Lest We Forget

- Book of Remembrance entry - Grave or burial information

ADAMS, Charles J

AB, C/JX 155111, RN

MPK - 06 Feb 1943

ALDRED, Leslie

AB, V/22924, RCNVR

killed - 06 Feb 1943

ANDERSON, Archibald Frederick

Stoker, V/14692, RCNVR

killed - 06 Feb 1943

ANDERSON, Cecil Floyd

L/Sig, V/8276, RCNVR

DOW - 18 May 1943

ANNABLE, Grant Carl

OS, V/33367, RCNVR

killed - 06 Feb 1943

BANKS, Merl Alexander

AB, A/4891, RCNR

killed - 06 Feb 1943

BENJAMIN, Stanley

AB, V/2320, RCNVR

killed - 06 Feb 1943

BETTESS, Edward

AB, V/24438, RCNVR

killed - 06 Feb 1943

LCdr, RCNVR

killed - 06 Feb 1943

Appointed to Louisburg 19 Jul 1941 as LCdr, RCNVR, CO, Stand by, then 02 Oct 1941 as LCdr, RCNVR, CO

CARTWRIGHT, Kenneth

OS, P/JX 334566, RN

MPK - 06 Feb 1943

COURNOYER, Roland

Stoker, V/4453, RCNVR

killed - 06 Feb 1943

DUNCAN, James

OS, D/FX 83112, RN

MPK - 06 Feb 1943

ERA, V/33125, RCNVR

killed - 06 Feb 1943

GARDEN, Rayburn Vincent

ERA, V/25691, RCNVR

killed - 06 Feb 1943

GAUVIN, Joseph Magloire René

OS, V/35564, RCNVR

killed - 06 Feb 1943

GILBERT, William Mccombie

Tel, V/13821, RCNVR

killed - 06 Feb 1943

GRAVES, Carleton Scott

AB, A/1369, RCNR

killed - 06 Feb 1943

GRIFFIN, Earle Frederick

AB, V/22559, RCNVR

killed - 06 Feb 1943

HALL, James

AB, V/18600, RCNVR

killed - 06 Feb 1943

HANCOCK, Archibald

L/Radio Mech, P/MX 117624, RN

MPK - 06 Feb 1943

LEWIS, William Erskine

AB, V/1595, RCNVR

killed - 06 Feb 1943

LIDDLE, Eric

OS, P/JX 334632, RN

MPK - 06 Feb 1943

MACDONALD, Donald Malcolm

LS, V/6251, RCNVR

DOW - 08 Feb 1943

MACGREGOR, Duncan

Stoker, V/19596, RCNVR

killed - 06 Feb 1943

Sig, V/319, RCNVR

killed - 06 Feb 1943

Coder, V/1588, RCNVR

killed - 06 Feb 1943

MACPHAIL, Sidney John

Stoker, V/456, RCNVR

killed - 06 Feb 1943

MCCLELLAN, John F

AB, 4612, RCN

killed - 06 Feb 1943

MCDONALD, Ronald Joseph

AB, V/11491, RCNVR

killed - 06 Feb 1943

MCNEILL, Donald

CERA, V/23718, RCNVR

killed - 06 Feb 1943

MERRYWEATHER, Hugh

Coder, V/12751, RCNVR

killed - 06 Feb 1943

MORIN, Joseph Georges Edouard Vincent

OS, V/3985, RCNVR

killed - 06 Feb 1943

NINIAN, Thomas Maxton

Ord. Tel, V/13776, RCNVR

killed - 06 Feb 1943

PATERSON, Robert Laurence

Sig, V/24617, RCNVR

killed - 06 Feb 1943

RICE, Stanley Norman

Stoker, V/31943, RCNVR

killed - 06 Feb 1943

ROBINSON, Elwin

Tel, V/22987, RCNVR

killed - 06 Feb 1943

SHEPPARD, Thomas W

AB, D/JX 147250, RN

MPK - 06 Feb 1943

SMITH, Arthur John

PO Tel, V/9368, RCNVR

killed - 06 Feb 1943

STEVENSON, James Charles Ronald

LS, V/5282, RCNVR

killed - 06 Feb 1943

TANNER, James Arthur

AB, V/22913, RCNVR

killed - 06 Feb 1943

VIKSTROM, Jack Richard

AB, V/33099, RCNVR

killed - 06 Feb 1943

WATSON, Norman Russell

Stoker, V/9654, RCNVR

killed - 06 Feb 1943

WILSON, Ernest

Lt, RCNR

killed - 06 Feb 1943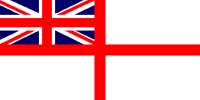 In memory of those who have crossed the bar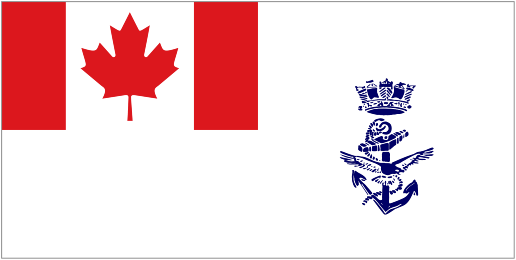 They shall not be forgotten
M-N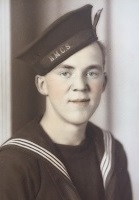 ____-1972
Survived the sinking of HMCS Louisburg. AB at time of sinking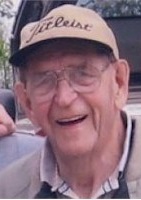 1923-2011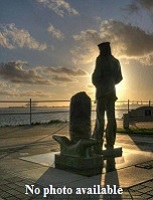 1919-2000
O-P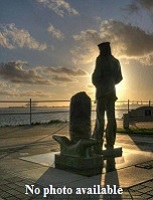 ____-2001
Survived the sinking of HMCS Louisburg. OS at time of sinking
Q-R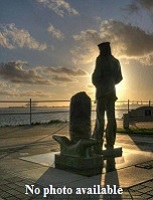 ____-2007
Survived the sinking of HMCS Louisburg. L/Tel at time of sinking
W-X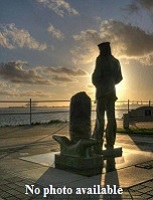 1913-2002
Former Crew Members

(SD) = Survived sinking of HMCS Louisburg K143 on 06 Feb 1943

Anderson, C., L/Sig, RCNVR (SD)


Ayres, OS (SD)


Brewer, F., Sto, RCNVR (SD)


Buckley, Andrew, LS, RCNVR (SD)

Carragher, Frank, Cook, RCNVR (SD)

Charlton, John, AB, RCNVR (SD)


Cornell, James, L/SBA, RCNVR (SD)


Crone, K.K., Tel, RCNVR (SD)


Dupont, I.J., Tel, RCNVR (SD)


Gibson, Lorne, AB, RCNVR (SD)


Guersette, Joseph Rene, OS, RCNVR (SD)


Hawes, James, Sto, RCNVR (SD)

Heslam, Richard Murray, Lt (G), RCNVR

Jarvis, R., Lt, RCNVR (SD)


Jenkins, Gordon, AB, RCNVR (SD)

Juillette, Charles, PO, RCNR (SD)


Keenan, R., Stwd, RCNVR (SD)


Keill, John, LS, RCNVR (SD)


Latremouille, J.M., L/SA, RCNVR (SD)


MacDonald, Donald, LS, RCNVR (SD)


McCauley, J., Stwd, RCNVR (SD)


McDonald, G., AB, RCNR (SD)


McIntyre, A., PO, RCN (SD)


McNeney, James, PO, Sig, RCN (SD)


McPhee, Daniel, PO ERA, RCNVR (SD)


Mercer, Maxwell, CPO, RCN (SD)


Morrison, H., Sto, RCNR (SD)


Musselman, D., AB, RCNVR (SD)

Tingley, Hall William Frederick, Lt, RCNVR - Jan 1942 (SD)

Oliphant, W., Sto, RCNVR (SD)


Pain, Ernest, AB, RCNVR (SD)

Quinsey, W.J., AB, RCNR (SD)


Ransome, Wilson, L/CK, RCN (SD)


Regan, M., AB, RCNVR (SD)


Reimers, I., Sto, RCNVR (SD)


Rhodes, Hubert, AB, RCNVR (SD)


Ritson-Bennett, W., AB, RCNR (SD)


Ruthven, Albert, AB, RCNVR (SD)


Senior, Arthur, OS, Royal Navy (SD)


St. Laurent, James, OS, RCNVR (SD)


Stewart, D., AB, RCNVR (SD)


Tembley, R., OS (SD)


Welsh, C., OS, RCNVR (SD)


Willett, James A., L/Sto, RCNVR (SD)

Wright, William Richard, Slt, RCNVR - 28 Apr 1942 (SD)