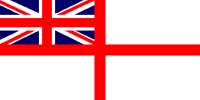 For Posterity's Sake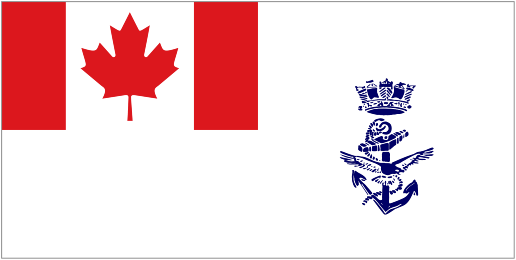 A Royal Canadian Navy Historical Project
Obituaries for those who served in the
Royal Canadian Navy and Canadian Armed Forces (Navy)
CLEGHORN, Don Cecil - (27 Dec 1939 - 28 Dec 2017 It is with heavy hearts that we announce Don passed away December 28th, the day after his 78th birthday, with his loving family at his side. Our dedicated, strong family leader and provider is survived by his loving wife of 54 years, June ; Daughter Trina (Chris), Son Geoff (Nova) and Grandsons, Trent, TJ, Devin and Jordan. Born in St. Stephen, New Brunswick, Don joined the Navy in 1957, met June in 1962 and they moved to Powell River. Don married June, the love of his life January 6th, 1963. Don worked in the mill for 38 years. Don had a passion for his family, football and poker. Papa attended as many of his Grandsons activities as he could which brought him so much happiness. He was so proud of all of us and we are all so proud of him. We are so very fortunate and truly grateful for having him in our lives. Don will live in our hearts forever and all those that he touched in so many ways. With all our love, your wife, daughter, son, son in law, daughter in law and grandsons. A celebration of life for Don to be held at the Carlson Club in which he was an active member, Saturday January 13th, 2018 from 12-2pm. (Powell River Peak 05 Jan 2018)

EVANS, Lester (Les) (09 Jul 1924 - 01 Jan 2018) - passed away at the Grey Nuns Hospital at the age of 93. Born in Edmonton, as one of 4 children to Llewellyn and Margaret Evans, Les grew up in Alberta and BC. He joined the Navy in 1941 at the age of 17. After his tour of duty was completed, he returned to Edmonton where he met and married Phyllis Creasy. Les began his career with the Edmonton Fire Department in 1950, retiring as Fire Captain in 1978. Les and Phyllis owned and operated Half Moon Lake Resort from 1955 to the late 90's. Les is survived by his children, Pat, Doug, Shirley and Eileen; his grandchildren, Amanda, Brittney, Morgane, Sophie, Jessica, Mitchell, Amy and Helen; his great- granddaughters, Brooke and Olivia; and his brothers, Bob and Art. Les was predeceased by his wife, Phyllis; his granddaughter, Lilo; and his brother, Llewellyn. The Memorial Service will be held on Friday, January 12, 2018 at Glenwood Memorial Gardens & Funeral Chapel, 52356 Range Road 232 (across from Salisbury Greenhouse). A viewing will begin at 1:00 p.m. and the service at 2:00 p.m. followed by a reception at 3:00 p.m. During the service there will be an opportunity to come forward and share stories of Les. (Edmonton Journal 06 Jan 2018)

HAFFEN, John Bramwell (07 Sep 1943 - 01 Jan 2018) - Dad died on New Years Day, his family surrounding him with love at Hospice House as Ave Maria played. Dad will be missed by everyone who met him. Especially missed by my Mom, Marieke, his wife of almost 49 years, and me, his daughter, Nikki, and his great son-in-law, Blaine. He will be remembered as the "bestest" Opa by Mikayla and Luke. Dad will be dearly missed by his brothers; Earl and Sylvia, Ralph and Judy, and Randy and Jennifer. His two aunties, who were like sisters, Louise and Carol and Walt. Dad was much loved by his second family, his in-laws, Annelies and Bill, Nico and Pat, Lidi and Eric, and Tom and Karen, as well as his many nieces and nephews who loved their Uncle John. Dad was born in St. John's Newfoundland and grew up in Little Heart's Ease. He lost his Mom when he was 13 and then became a mother to his baby brothers. Dad joined the navy in 1965 and toured the world on HMCS Bonaventure where he found his passion: helicopter engineering. He then spent 43 years doing what he loved. Dad's love for all of us was evident to everyone who met him, he was constantly telling stories of me, and then his fabulous grandkids. His love for Mom was like a storybook, from meeting on a bus to their nearly 49 years of marriage, their love was that of dreams. Faith was so important to Dad even in his last days when he was receiving the sacrament he was responding to prayers almost until the end. He enjoyed being an usher and ringing the bells every Sunday for Mass. Dad always greeted everyone with a big smile, a hug, and maybe even a kiss. Some people knew him as John, or Haffen, but to all the kids (young and old), he was Opa. Thank you so much Dr. Dan Obedkoff, who was an amazing doctor and support for the whole family. Thank you also to ALL the staff at Hospice House who looked after not only Dad, but all of us. The Funeral Mass will be celebrated at Our Lady of Lourdes Parish at 1:30 pm on Saturday January 6, followed by a reception/party (he loved his parties) at the Cove Lakeside Resort following Mass. In lieu of flowers, please donate to the SPCA as Dad loved all of his "woofer-pussy-kitties", to Hospice House for their exceptional care, or to Our Lady of Lourdes Elementary School, which was so close to his heart. We miss you Dad, love you a bushel and a peck. XOXO (Okanagan Valley Newspaper Group (04 Jan 2018)

KOCIUBA, Orest Nestor (08 Jun 1938 - 01 Jan 2018) - It is with profound sadness that we announce the passing of our beloved father and grandfather, Orest Kociuba, on Monday January 1, 2018 at the Shuswap Lake General Hospital, following a 9 month battle with liver cancer. He was 79 years old. Orest's strong faith and love of family was evident to all who knew him and is what carried him through until his passing. Orest was born on June 8, 1938 in the Revelstoke Hospital to Harry & Sophie Kociuba. He lived his early life in the Mt Cartier area before moving on to Vernon and then Vancouver. After graduation, he spent some time in the Navy before he began studies in Meteorological Technology and finally his 35 year career with the Liquor Distribution Branch. In 1960, he met and married the love of his life, Doris Spilchen and they settled in Vancouver. Over the next 12 years, Orest and Doris became the proud parents of 6 children. Besides Vancouver, they also lived in North Delta, Bella Coola and Westbank. After Doris' death in 1990, Orest moved to Clinton, where he retired, then followed that with moves to New Westminster, Cranbrook, Anglemont, Pinantan Lake and then finally, Salmon Arm. Orest was predeceased by his parents and his wife Doris. Left to mourn his passing are his 6 children: Greg (Evelyn) Kociuba of Salmon Arm, Patricia (Ashley) Rattee of Penticton, Andrew Kociuba of Coquitlam, Veronica (Pete) Hoops of Salmon Arm, Colleen (Harold) Haining of Clive, AB and Peter (Sheri) Kociuba of Salmon Arm. Orest's pride and joy were his 9 grandchildren: Mark Haining, Barrett Hoops, Austin Haining, Brennan Hoops, Cassidy Hoops, Tyson Hoops, Kaitlin Haining, Connor Kociuba & Natasha Kociuba. He also leaves his two brothers, Walter of Vernon, BC and Peter (Mary Ann) of Edmonton, AB as well as numerous in-laws, nephews and nieces. Prayers will be recited on Thursday January 11 at 7:00 PM at the Dormition of the Mother of God Ukrainian Catholic Church, 1091 Coronation Ave, Kelowna, BC. The Funeral Divine Liturgy will be celebrated on Friday January 12 at 10:00 AM with Celebrant Reverend Father Joe Ostopowich and assisting Clergy, followed by interment at Lakeview Memorial Gardens. Arrangements are through First Memorial Funeral Services – 250-762-2299. In lieu of flowers, donations can be made to the Red Cross Loan Cupboard in Salmon Arm or the Palliative Care Ward of the Shuswap Lake General Hospital. The family wishes to thank everyone involved in the final months of Dad's journey especially Dr. Joan Bratty, the palliative care team and Pastor Dave from Sun Ridge Estates.

MURDOCH, Robert Denis (1929-2017) - In his final years railed against so many difficulties and following a tenacious battle he paid the debt of nature peacefully passing away, surrounded by his family on December 30, 2017. Beloved husband of Evangeline Mary Murdoch (nee Jollymore). Loving and devoted father to Bobby, Pamela and daughter-in-law Christine. Cherished grandfather to Jimmy, Ashleigh, Michael, Holly and Harly and great-grandfather to Luke, Leyton, Jake and Aidan. Fondly remembered by Pamela and Brian Elliot. Predeceased by his parents Robert and Loretta. He was a Veteran of the Royal Canadian Navy and a respected Engineer. As per Roberts wishes, a private family ceremony and burial will take place at Pine Hills Cemetery. A Celebration of life will be held on Friday, January 5, 2018 at 4 p.m. at Branch 13 Royal Canadian Legion, 1577 Kingston Rd., all are welcome to attend. In lieu of flowers, donations can be made to the Birchcliff Bluffs United Church Food Bank, 33 East Rd., Scarborough or Covenant House. "Eternal Father, strong to save, Whose arm hath bound the restless wave, Who bidd'st the mighty ocean deep Its own appointed limits keep; Oh, hear us when we cry to Thee, For those in peril on the sea!" Naval Hymn, William (Toronto Star 04 Jan 2018)

MUSTARD, Gordon Alexander - 90, passed away peacefully on January 4, 2018. He was born March 17, 1927 in Brucefield, ON, where he lived until joining the Navy in 1944, stationed in England. Upon his return, he attended Ryerson University where he studied business and eventually went on to spend 30 years as a Manager for various Ontario Government ministries. Gord met his wife, Marian, through her father, and these true 'soul mates' were happily married for 39 years. Together, they delighted in their extended family, renovating and decorating their homes, travelling, golfing, reading and amassing an impressive collection of slides from all their adventures. He is survived and will be missed by his children, John and Mary Lawson, Michelle and Stephen Smyth; his grandchildren, Alysa and Harold Kim, David and Mara Ashby, Megan and Patrick Luckie, Jennifer and David Ferris, Paul Dolan, Connor Smyth and Ian Smyth; ten great-grandchildren; and his siblings, George and Margaret Mustard and Colette Mustard. He was predeceased by his other siblings; his beautiful wife, Marian Mustard; and his children, Judi and Stan Ashby; and his grandson, Ryan Lawson. At Gord's request, there will be no funeral service, but he will join Marian in Mount Pleasant Cemetery. The family will hold a private celebration of life on January 7th at the home of Michelle and Stephen Smyth. In lieu of flowers, please consider a donation to the Alzheimer Society. Published in the Toronto Star on Jan. 6, 2018

POLLITT, Stanley - Passed away peacefully in his 102nd year on December 27, 2017 at the Westbury Long Term Care. Loved and greatly missed by sons Jack (Ruth) and Jim (Janis); grandchildren Jon and Susan; great-grandchildren Mackenziey and Jasmine; loving sister Florence Smith; several nieces and nephews. Predeceased in July 2017 by Vera, his loving wife of 76+ years; parents George and Annie Pollitt; brothers George and Bill; sister Nellie. Stanley owned and operated Pollitt's Dry Goods in Lakeview for many years. He served in the navy in WWII and was a member of the Masonic Lodge. Dad will be remembered for his love of singing and was actively involved in several singing groups. He enjoyed painting, golfing, fishing, square dancing and dividing his time between Mississauga, Florida and Nova Scotia. Many thanks to the staff of the Westbury and personal caregiver Denise, for the kindness and care given to both Stanley and Vera. Friends will be received at the Ridley Funeral Home, 3080 Lake Shore Blvd. W. (at 14th St., between Islington and Kipling Aves., 416-259-3705), on Friday, January 5, 2018 from 12:00 to 1:00 p.m. A memorial service to celebrate the lives of Vera and Stanley will begin in the chapel at 1:00 p.m. A private family burial will be held at a later date. In lieu of flowers, donations may be made to the charity of your choice. (Toronto Star 02 Jan 2018)

WOODS, Merrill Maxwell, Telegraphist - Peacefully passed away in the presence of his family at the Village of Sandalwood Park Nursing Home in Brampton on December 29, 2017 at the age of 96. Beloved husband of the late Betty Woods (nee Scott) who passed away in 2014. This special couple was married for 69 years. Devoted father to Don (Valdina), Howard (Bonnie) and Rob (Gayle). Loving grandfather of Scott, Craig (Erin), Shaun (Terra), Brandie (Nathan), Shannon (Pat), Rachel and Ryan. Fondly remembered by his brother-in-law and sister-in-law, Bill and Betty Scott. Special uncle of Brenda (Chris) and Brian. Merrill cherished all his family, especially his four great-grandchildren – Georgia, Colton, Dahlia and Niya. Longtime friend and colleague of Dick Overland of Toronto. Merrill was a WWII Veteran who served in the Canadian Navy as a Morse Code Operator on a Corvette ship. Thanks to Veterans Canada for their support. Following his discharge from the Navy in 1945, Merrill worked at Canadian Pacific Railway until his retirement in 1983. The family is very grateful for the exceptional care Merrill received from the kind and devoted staff including Dr. Earle at The Village of Sandalwood Park Nursing Home. Staff members took care of Merrill like he was one of their own and often called him "Dad." Private Cremation has taken place. Family and friends are invited to Scott Funeral Home "Brampton Chapel" (289 Main Street North) on Monday, January 15, 2018 from 10 – 11 a.m. A Memorial Service will commence at 11 a.m. in the Scott Funeral Home Chapel. Inurnment at Brampton Memorial Gardens to follow. In lieu of flowers, donations in memory of Merrill to the Alzheimer Society of Canada would be greatly appreciated by the family. (Toronto Star 06 Jan 2018)

COOPER, Robert Irwin - "If you have faith the size of a mustard seed you could…" - Luke 17:5,6. "Bob" entered peacefully into the presence of his Lord and Saviour, at Hamilton General Hospital on Sunday, January 7, 2018 in his 92nd year. Predeceased by his loving wife, Martha Finlay Caldwell Cooper, of 52 years and his great-grandson Cody Vagg. Father of Jean Milligan and her husband Cecil and Ruth Cooper, all of Rochester, NY; Elizabeth Cooper of Hamilton; Cheryl Lufbery and her husband John, Sharon Low and her husband John, all of Fl. Grandfather to 10 grandchildren and 16 great-grandchildren. Dear brother of Ainslie Cooper of Brantford. Also survived by many nieces and nephews. Bob served in the Royal Canadian Navy during WWII aboard the HMCS St. John in the North Sea. Attended Emmaus Bible College after discharge. Bob and Martha served the Lord faithfully for 58 years, 30 as missionaries in Puerto Rico. A memorial service will be held at Bethany Gospel Chapel, 155 Gage Ave. North, Hamilton on Sunday, January 14, 2018 at 3:00 p.m. The family will receive visitors at 2:00 p.m. As an expression of sympathy, please send donations to Campamento CVV, c/o Esther Frey, P.O. Box 29232, 66 Inf. Station, Rio Piedras, Puerto Rico 00929. (Hamilton Spectator 07 Jan 2018)

PARSONS, Gordon, J., L/Stoker, V26728, RCNVR - age 72 of Fruitvale died suddenly at his residence. He was born in North Sydney, Nova Scotia on June 29, 1918. Gordon had been a resident of the Beaver Valley since coming to Fruitvale in 1948. He enjoyed hunting and fishing. He is survived by his wife Betty. Also survived by two sisters, Mildred in Vancouver, Margaret in Nova Scotia, two brothers, Ken also in Vancouver and Willis also in Nova Scotia. Gordon was predeceased by a brother Clarence and a sister Ethel. A private family service was conducted in Carberry's Memorial Chapel on Thursday, June 13, 1991 at 10:00 a.m. with Rev. Bob Simms officiating. Interment took place at Fruitvale Memorial Cemetery. Those wishing may make a memorial donation to the charity of your own choice and would be appreciated by the family as expressions of sympathy. Carberry's Funeral Home in care of arrangements.

Gordon volunteered for the RCNVR during WW2 and served as a Stoker. Gordon survived the sinking of HMCS Athabaskan G07 - he was rescued / captured by the Germans and became a POW for the remainder of WW2.

NICHOLS, Roderick Clyde - age 87 years of Grandview Manor in Berwick and formerly of Lawrencetown, passed away peacefully on February 14th, 2013. Born in South Berwick on June 15th, 1925 to the late Clyde and Winifred (Warne) Nichols. Rod grew up in Aylesford, served in the Navy overseas during World War II and spent the majority of his career serving in the Canadian Armed Forces as a Telecommunications technician. He was a member of the Lawrencetown Legion Branch # 112, he had a passion for Ham Radio and belonged to the Radio Amateurs of Canada (VE1AYP and Silent Key- his call sign and showing that he has passed on and no longer transmitting). After retiring from the Canadian Armed Forces he started a small hobby farm of his own which he had a great passion for. Rod also really enjoyed helping out all his friends and family through many labours of love. Survived by the love of his life Sophia Patricia Nichols of Grandview Manor, whom he married 66 wonderful years ago; sons Brian Nichols (Lynne Campbell) of Dartmouth, NS and Mark (Sherry) Nichols of Hereford, Arizona; daughters Gail Nichols (Richard Cherry) of Aventura, Florida, Leslie Jordan (Neil) of Chipman Corner, NS and Shelley Baltzer (Garry) of Clarence, NS; brother Ben Nichols of Riverview, NB; sister Geri Fowler (Jim) of Calgary, AB; seven grandchildren and two great grandchildren; also by several nieces and nephews. Predeceased by his sisters Joyce Sterling, Laura Bushey and sister in law Merna Nichols. A funeral service will be held on Friday, February 22, 2013 at 1 p.m. from the Serenity Lindsay Funeral Home Chapel in Berwick with Rev. Judith Saunders officiating. Burial will take place in the Aylesford Union Cemetery. In lieu of flowers, donations in memory of Rod may be made to the Alzheimer's Society of N.S. Arrangements entrusted to Serenity Lindsay Funeral Home and Crematorium.

STEVENS, Harold, C1BN4, RCN - Born 1920 Died 1985

Post wartime photo of Chief Stevens

JOSS, Gerald (Jerry) (28 Jun - 01 Jan 2018) - With broken hearts, we announce the tragic and sudden passing of someone loved so dearly. Jerry was immediately surrounded by the love of his family and he left us peacefully. He was 74. Left to cherish his memory are his children, Nadine (Randy), Donna (Chris), Kevin; numerous grandchildren, great-grandchildren, extended relatives and friends. He was predeceased by his parents, his beloved wife of 51 years, Rose, and grandson Cody. Jerry had the biggest heart. He was so generous, he'd drop everything and give the shirt off his back for anyone in need. He would even predict and meet your needs before being asked for help. He was always kind and very understanding. He served in the Armed Forces, first in the Royal Canadian Navy, and then the Air Force. After retiring, he worked as a civilian on the Air Force base. He again retired and worked part time with Sears and Piston Ring, making many friends along the way. Jerry helped to care for his wife in Deer Lodge Center till she passed away, and he remained a regular volunteer for the next year. Jerry was Veteran, and an active Legion member. He loved playing the VLTs and socializing with his many friends. He loved music, spending time with family at the cottage, fishing, and eating together, attending church, and watching all sports. His favorite place to be was in the stands, cheering with intense emotion as family members played. He was their biggest fan and faithfully attended most events. Jerry is already deeply missed, but we are comforted knowing he is with God, in heaven and at peace. The family wishes to thank the EMS, staff of Health Sciences Centre ER and MICU for their compassionate care. Cremation has taken place. A private family burial will be held in Fisher Branch, MB. A celebration of Jerry's life will be held Friday, January 12, 2018, at St. James Legion, 1755 Portage Ave. - Upper level. Family and friends are welcome to come anytime between 6:00 p.m. to 9:00 p.m. In lieu of flowers, donations in Jerry's memory may be made to a charity of your choice. (Winnipeg Free Press 06 Jan 2018)

SWANSON, Harry - died 1974

HMS ROYAL ARTHUR, HMCS STADACONA, HMCS RESTIGOUCHE, HMCS SWANSEA

BIRD, Frederick - passed away at Nanaimo Hospital, after a courageous battle against cancer, December 26, 1993 at the age of 72 years. Predeceased by his first wife, Kay. He is survived by his loving wife, Joyce; son, Fred Jr. (Rhonda); sister, Olive Merrick of Comox, BC; and Joyce's family, David Coleman, Linda Ewing (Swede); and their children, Stephen and Jennifer. Mr. Bird served with distinction in the Royal Canadian Navy from 1939 to 1964. After his retirement from the RCN he worked for the BC Ferry Corp for 21 years until his retirement. He was a long time standing member of the Royal Canadian Naval Association, Chief Petty Officers Association and also the Royal Canadian Legion. A memorial service will be held at 1:30 p.m., Monday, January 3, 1994, in the chapel of First Memorial Funeral Services, 1720 Bowen Road, Nanaimo. Reverend Doug Dunn officiating. Cremation. Arrangements through the Memorial Society of BC.

FERGUSON, P.L., RCN - lost at sea off Newfoundland, 05 Nov 1957 - HMCS MICMAC

CURTS, Alexander (Al), Sto PO, V4893, RCNVR - Al was born 08 Jan 1916 in Winnipeg to Albert Kurtz (Curts) and Ida Dean. They moved to High Park area of Toronto around 1918. Al married Florence Coe of Swansea (Toronto) in Sep 1944. He died 14 Sep 1946.

Service records for Al Curts: Page 1 Page 2 Page 3

HMCS YORK, HMCS STADACONA, HMCS CORNWALLIS, HMCS AVALON, HMCS WETASKIWIN, HMCS GANANOQUE, HMCS VICTORIAVILLE, HMCS PEREGRINE, HMCS HOCHELAGA, HMCS CHALEUR

SOUTHIN, Howard Edward (Ward), CPO.HT, RCN - Born March 10, 1922, Ward passed away quietly on January 1, 2018 at Nanaimo Regional General Hospital following a fight with bladder cancer. Ward was the loving husband of Frances for 70 years. He is survived by his daughter Leslie McVicar (Scotty) and two grandchildren Daren Carey and Selena Hebig (Greg) and two great-grandchildren Kyle Hebig and Madeline Hebig. He is also survived by his sister Sylvia Korican and cousins Chris Southin (Peggy) and Roger Southin (Sheila) and brothers-in-law and sisters-in-law Doreen Millard, Katherine Mead (Lawson), Tom Millard (Marg), and Dorothy Constable, many nieces and nephews and great nieces and nephews. He was predeceased by his son Leonard Southin and his sister Doreen Jamieson (Don), brothers-in-law Ray Millard, Graham Constable and Tommy Korican. Ward was born in Chemainus and worked as a shipwright in Esquimalt until joining The Royal Canadian Navy in 1943. He served on the newly commissioned HMCS Ontario and was onboard her in Belfast on VE day. The Ontario was with the allied fleet in Hong Kong harbour the day of the Japanese surrender. He served on many ships with one of his favourites being The HMCS Saskatchewan where he was a Chief Petty Officer on the commissioning crew. After he left the navy he spent several years working at Chemainus Mill. When he finally retired he spent many hours at The Ladysmith Healthcare Auxiliary Thrift Shop where he became known as "the bicycle man" repairing many bicycles. He was a member of The Chief & Petty Officers Association and The Royal Canadian Legion Branch 171 in Ladysmith. He was an avid fisherman and hunter. Ward loved to garden and feed his birds. No service at Ward's request. (Victoria Times Colonist 11 Jan 2018)

HMCS DISCOVERY, HMCS NADEN, HMCS STADACONA, HMCS NIOBE, HMCS ONTARIO, HMCS CRUSADER, HMCS STE THERESE, HMCS OTTAWA, HMCS SASKATCHEWAN, HMCS CAPE BRETON, HMCS YUKON, HMCS JONQUIERE

KIDSON, Kenneth W., RCN (1920-2018) - Ken passed away at home on January 6, 2018 at the age of 97 following a long and active life. He is survived by his wife Doris of 75 years; children Gary (Rita), Brian, Christine (Dale), and Karen (Allan), grandchildren Robert (Cindy), Sandra, Peter (Kerrie), Luke (Abby), Jessie (Charlene), Jonathan (Kate), Julie, Joshua (Chantelle) and Blair, and eight great-grandchildren. Ken was born at home in Clam Bay Nova Scotia to Harold and Sarah Maie Kidson on September 19, 1920 the third of seven children. He served 22 years in the RCN joining before the start of the 2nd World War. Upon retiring from the Cdn. Navy, Ken became a commercial fisherman (troller) from the early 1960's to 1977 and was a past president of the Pacific Trollers Assn. Ken was a loving husband, devoted to his family and an avid hunter and fisherman, introducing his children and grandchildren to fishing. Following his retirement from fishing he contributed his talents to the construction of various Kingdom Halls on Vancouver Island. Friends and family are welcome to attend a memorial service at the Kingdom Hall in Cobble Hill, B.C. at a later date in January, 2018. (Victoria Times Colonist 10 Jan 2018)

BURNETT, John Alexander (Jake), DEMS Gunner, RCNVR - from Wheatley, Ontario passed away peacefully on January 5th, 2018 at the Chatham Hospital at the age of 92. Jake will be missed by his wife of 70 years, Alverna, his sons Sandy (Brooke), David (Susan), Paul (Carolyn), Tim and James (Sheena), his grandchildren Catherine, Davida, Tamara, Hailey, Bree, Christen, Karen, Tracy, Andrew, Heather, Allison, Alexander and Christine, and his great-grandchildren Cody, Christian, Liam, James, Janelle, Bryony, Ainsley and Aiden. Born in Toronto, Jake joined the Navy at the age of 17. One of Canada's WWII veterans, Jake served as a gunner with the Defensively Equipped Merchant Ships (DEMS). After the war, Jake served his apprenticeship at The Globe & Mail. As a pressman he worked at the Toronto Star, Toronto Telegram, Ottawa Journal, Ottawa Citizen, and The Windsor Star. The funeral will be held on Friday, January 12 at Our Lady of the Blessed Sacrament in Wheatley, Ontario. Visitation at 12PM and Mass at 1PM. In lieu of flowers please consider a donation to St. Jude Children's Research Hospital or a charity of your choice. (Ottawa Citizen 10 Jan 2018)

CLARKE, John William (Jack), RCN, RCAF (22 Sep 1930 - 24 Dec 2017) - a decorated Korean war veteran, passed away on Sunday, December 24, 2017, at the age of 87, surrounded by his family. John was born in Quebec City and raised in Montreal. He enlisted in the Royal Canadian Navy in 1948, a career that included a tour of duty in the Korean war, as well as deployments to ports of call all over the world. After Korea, John transferred to the Royal Canadian Air Force and was stationed with Fay and their children at several Canadian bases as well as overseas in France and Germany. Upon retirement from the Air Force John continued to serve his country for seventeen years as a public servant. John and Fay settled in Calgary to be closer to their daughters and families. John was an avid gardener and fisherman. He will be remembered for his constant support of his children and grandchildren. He was a devoted, caring, family man, whose presence will be truly missed. John will be lovingly remembered by Fay, his wife of 63 years, his daughters Debby Stuart (Kevan), Janet Flesch (Steve) and his four grandchildren Clarke, Jack, Brady and Kirsty. He is survived by his sister Lois Goudie and sister-in-law Beverly Clarke. A Celebration of John's Life will be held at McInnis & Holloway (Crowfoot, 82 Crowfoot Circle N.W., Calgary, AB), on Thursday, January 18, 2018 at 10:00 a.m. Reception to follow at the Funeral Home. Inurnment to follow at Queen's Park Cemetery. If friends so desire, memorial tributes may be made directly to Diabetes Canada, 220, 6223 – 2nd Street S.E., Calgary, AB T2H 1J5 Telephone: (403) 266-0620, ext. 1112, www.diabetes.ca. In living memory of John Clarke, a tree will be planted at Fish Creek Provincial Park. (Calgary Herald 13 Jan 2018)

SAVE, Norman, RCN (11 Jul 1937 - 23 Dec 2017) - passed away peacefully with his loving wife Diana and son Paul by his side. He was recently diagnosed with lung cancer and courageously fought it as best anyone could. The family would like to thank the kind and caring staff at VGH. Norman always loved the sea which lead to serving in the Royal Canadian Navy from 1954 to 1959. Norman is predeceased by his Parents Elizabeth and Swan Save and his 5 brothers and 1 sister. He was a loving husband and father and will be remembered for his sense of humour and love of cooking. (Vancouver Sun / The Province 13 Jan 2018)

SCHMITKE, Edmund G. (Ed), CPO.ST, RCN / CF (29 Nov 1926 - 02 Jan 2018) - passed away peacefully at the Royal Jubilee Hospital at the age of 91. Born in Moosehorn, Manitoba, Ed spent 25 years of his career in the Royal Canadian Navy (1949 - 1974) and served in the Korean War in 1952. He travelled the world and climbed the ranks to Chief Petty Officer. In 1966, he took a post in Inuvik, NWT where he and his family lived for two years. Following the Navy, Ed worked as a bookkeeper for the Corp. of Commissionaires for 15 years. Ed's favourite pastime was curling. He curled for 50 years, many of which were as skip. He loved the camaraderie and competitiveness of the sport. He also enjoyed cards, golf, travelling and he was an avid reader. He was a gentle, sweet, caring man with a subtle sense of humour who loved his family and was loved and respected by them. Ed was predeceased by his wife of 62 years, Joanne. He leaves behind his four children: Carol (Jim), Brian (Shane), Heather (Howard) and Lori, grandchildren Christopher (Lisa), Correne (Martin), Kimberly (Nick), Kevin, Maleah, Cole, Colin (Jaclyn) and Sam, great-grandchildren Brett, Cassidy, Hayden, Tyler, Madeleine, Mallory, and many nieces and nephews. Special thanks to caregivers Kate, Anna, Gazette, Vasa, and the medical staff at the Royal Jubilee Hospital. A Celebration of Life will be held at 2:30 pm on Friday, January 12, 2018 at the Cedar Hill Golf Club, 1400 Derby Road, Victoria, BC In lieu of flowers, donations may be made to the Red Cross Society or a charity of your choice. (Victoria Times Colonist 09 Jan 2018)

HMCS TECUMSEH, HMCS CORNWALLIS, CFS INUVIK, HMCS NADEN, HMCS ATHABASKAN, HMCS DIGBY, HMCS ONTARIO, HMCS SKEENA, HMCS MACKENZIE, HMCS PROVIDER

SMITH, Ronald Frank (1922-2018) - Our dear Dad passed away on Monday, January 8th. Born at home, Ron grew up in a very different Toronto; there was an orchard next door to his house, no sewers and one of his jobs was collecting eggs from the backyard chickens. He slept in the kitchen as a child and almost burned the house down one night when he over stoked the coal burning stove. Ron attended East York Collegiate before starting his first job at Duplet as a tool and die maker for 14 cents an hour. He met his beloved Charlotte on a train coming back from a YMCA ski trip and offered to repair her broken ski. After Ron served in the Navy as a steering engine mechanic during WWII, our parents were married in 1945. They made their home in Don Mills, Canada's first planned subdivision. Active in the community, they helped spearhead the planting of flowering apple trees in the 50s that circle the Donway and continue to bloom every spring. Ron and Char were a creative team. If Ron couldn't buy a tool for what he needed, he'd fashion one. In 1951, he started his career at IBM in the test equipment area where his ability to fix anything was indispensable. Over a 34 year career, he rose to management and during the late 60s was transferred to the Bombay plant in India. The opportunity to travel the world and experience different cultures with his family was a highlight of his life. Our home was filled with treasures collected from around the globe. Predeceased by his wife Charlotte and siblings Audrey and Albert, Ron is lovingly remembered by his daughters Lisa (Doug) and Susan (Alex), as well as his six grandchildren James, David, Becky, Mike, Peter and Elisabeth. They were the bright light for our Dad, especially when his light was growing dim. We would like to thank the beautiful staff at the Veteran's Centre where our Dad spent the last few years of his life. Their kindness and support enriched his days when he could not do much for himself anymore. He was well loved for his gentle spirit. Before he died, he was still wishing his daughters a safe drive home. We wish you a safe journey Dad. A Celebration of Life for friends and family will be held at Sunnybrook Veteran's Centre, 2075 Bayview Avenue, Toronto, on Saturday, March 3, 2018, from 4-6 p.m. In lieu of flowers, a donation may be sent to support the Veteran's Garden, a place our Dad so enjoyed. Please specify that the donation should be directed to the Veteran's Centre Comfort Fund – K Wing Garden. https://donate.sunnybrook.ca/one-time (Toronto Star 13 Jan 2018)

SYKO, Boris James (Bud) - age 80 of Toronto passed away at the Humber River Hospital on Saturday, January 6, 2018. It is with sad hearts that he left behind his wife Joan, son Michael (Linda) of Halifax, NS, daughter Anne (Anthony) of London, ON and children Patricia (Don), Donna (Sean) and Bobby of Toronto, ON. Also, survived by brother Gary Sauve (Deborah) of Vancouver, BC. and a number of grandchildren and great-grandchildren. Bud will be missed by his special Aunt Nellie, many nieces and nephews, relatives and friends. Predeceased by his parents Lou and Anne (Fedorchuk) Sauve and Steve Syko. Bud was born on August 2, 1937 in Roblin, MB. After a short career in the Navy, he became a successful business owner of MH Office Furniture, in Toronto. For many years, he was a member and strong supporter of Alcoholic Anonymous. Bud had a big heart and helped others whenever he could. A celebration of life will be held Thursday, January 11th from 3:30-4:30 p.m. at G.H. Hogle Funeral Home, 63 Mimico Avenue, Etobicoke. Reception to follow. In lieu of flowers, donations can be made to CNIB or Canadian Lung Association. (Toronto Star 09 Jan 2018)

WILMOT, Michael D., RN, RCNR (05 Feb 1930 - 05 Jan 2018) - Just one month shy of his 88th birthday Mike passed away at Evergreen House after a long struggle with ill health. He leaves behind his wife of 65 years, Sheila, two daughters, Sharon and Lorina, five grandchildren and two great grandchildren. Mike was born and raised in Northampton, England where he joined the Royal Navy at the age of seventeen. While in the Navy he became a journeyman industrial electrician and had many adventures on board ships in the Persian Gulf. At the age of 22 he met, fell in love, and married Sheila. Mike's love of travel led them to emigrate to Canada aboard the Empress of Australia along with 15-month-old daughter Sharon, docking in Montreal. They then took the train across the prairies to Yorkton, Saskatchewan to be close to Sheila's sister. Soon after, they moved to Winnipeg where Mike found work as an electrician with the Canadian National Railway and another daughter Lorina was born. Winnipeg remained home until 1968. While in Canada Mike became active in the Royal Canadian Naval Reserves and was a proud member of the Canadian Legion for 41 years. Over the years Mike's career took the family from Winnipeg to Saskatoon, Calgary and finally Vancouver where he retired as the Manager for Health and Safety Programs for the western region of Canada Post. Mike and Sheila enjoyed life in North Vancouver for 40 plus years. Mike retained his passion for travel and he and Sheila explored much of the world. He was also a tour guide extraordinaire for any friends and family who visited, and was always excited to show off his city. There will be no funeral at Mike's request but he would appreciate it if friends and family would enjoy a toast with a tot of rum to a life well lived. The family would like to thank Dr. Michael Kates and Dr. Asef Gholamabbus Javen for many years of excellent care. Also, a big thank you to the staff and volunteers at Evergreen House who provided dad with expert and compassionate care in his final days. Sharon and Lorina would particularly like to thank mom for her loving and devoted care to dad that enabled him to remain at home for as long as possible. (North Shore News 10 Jan 2018)

RUTHERFORD, Cecil T., C.E.R.A., RCN - Born 1922 Died 1992. Buried Dartmouth Memorial Gardens, Dartmouth, NS.

Photo of Cecil Rutherford's headstone

NADEAU, Gerard - Died in the 1970s

Photos: Gerard on jetty in Esquimalt with unknown frigate in the background Gerard (left) and friend Gerard in Esquimalt

CHOPPE, Nicholas - date of passing unknown

Family memorial for Nicholas Choppe

Surrender of U-190 - Front page of the Daily News, St. John's Newfoundland, 15 May 1945 - HMCS Victoriaville and HMCS Thorlock was detached from convoy to escort U-190.

LECK, Glen Elroy, Lt (LD), RCN - passed away March 7, 2011, Truro, NS. Born in Shubenacadie May 10, 1929, the elder son of Norman Bruce & Grace Elizabeth (Dillman) Leck. He is survived by his wife of 58 years Elizabeth "Betty" (Brownlie) Leck & their sons: Bruce [(Janice) Joseph, Matthew, Jessica & Vanessa]; David [(Richelle) Connor]; Alan [(Barbara) Krista (Dennis) & Glen]; Paul [(Diana) Erika & Monika]; Steven (son Robert). Sister-in-law Glynis Leck (Debra & family), many cousins including Jim Little [(Alexis) Alexander & Catherine], Laverne & Blair, Edith & Morley, as well as Leck & Dillman relatives in NS & across Canada, and his wife's relatives in Ontario. Many friends here & across Canada, including very close friends in Quebec & Ontario (Almonte, Ottawa & Burlington area). Besides his parents, Glen was predeceased by his Aunt Rachael (Dillman) Frank Dickie, his brother Verne, nephews Thomas & Robert. Glen served his country for 32 years in the Royal Canadian Navy & now in death he will serve again by donating his body for the advancement of medical education & research (Dalhousie). Family & friends will be notified at a later date when a graveside service will be held. Donations in memory to VON, CNIB or a charity of choice. A gathering for family and friends in remembrance of Glen's life will be held at Brookfield Baptist Church today from 7 pm to 9 pm.

BROOKER, Clarence Jerome (Jerry), Cdr, RCN (10 Feb 1932 - 18 Jan 2017) - Age 84 of Bedford passed away at home with his loving family by his side on Wednesday January 18 2017. Born in Amherstburg, Ontario he was a son of the late Mary Loretta (Mahon) Bobeach and step-father Alexander Bobeach. Jerry served in the military for 35 years retiring at the rank of Commander. He then was employed with IMP Group as Vice President of Production. Surviving are his wife Margaret (Gowen); daughters Mary (Jerry) McCarthy, Bedford, Anne (Roy) Cairns, Charlottetown, P.E.I.; sons Patrick (Eileen), Ajax, Ont., Michael (Shelley) Wolfville; sister Laura (Rob) Bondy, Amherstburg, Ont.; brother Robert (Vicky) Winnipeg, MB; grandchildren Matthew (Paola), Anthony, Kortnie McCarthy, Benjamin, Christopher Cairns Ashley, Steven Brooker, Amanda Harwood, Kaitlyn Brooker; great-grandchildren Natalia, Matteo and Ella. Visitation will be 6-8 pm Friday January 20 in T.K. Barnard Funeral Home, 85 Sackville Cross Road, Lower Sackville, Nova Scotia. Funeral Service will be 2 pm Saturday January 21 in St. Ignatius Church, Bedford. Family flowers only donations may be made to a charity of your choice.

LAURIE, John - date of passing unknown

HART, Harold J. - date of passing unknown. Family lived in Toronto during WW2.

MEDDINGS, Stanley, CPO.TGM, RCN - W.W. II Veteran and Platoon Chief, City of York Fire Department. Passed away after a long, courageous battle with cancer at the Orillia Soldiers' Memorial Hospital on Saturday, April 25, 2009, in his 90th year. Stanley, beloved husband of the late Frances (nee Smith). Loving father of Eric (Debra) Meddings and Penny McKeown (Ray Prachun). Cherished grandfather of Christopher and Mark McKeown, Erin Jarvis and Tyler Meddings. Great-grandfather of Hunter and Mattie Jarvis and Isabel and Daniel McKeown. Cremation has taken place. A private family service will be held at a later date. If desired, memorial donations to the Canadian Cancer Society, the Heart and Stroke Foundation or the Orillia Soldiers' Memorial Hospital Foundation would be appreciated. (Toronto Star 27 Apr 2009)

WATSON, Douglas K. - date of passing unknown. Family lived in Toronto during WW2.