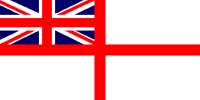 For Posterity's Sake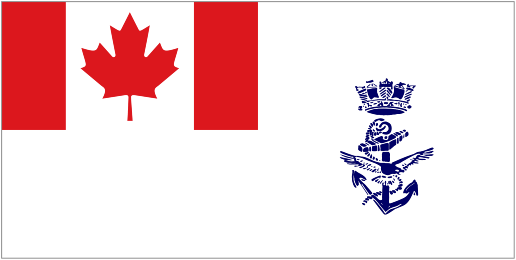 A Royal Canadian Navy Historical Project
HMCS PROTECTEUR 509
SOUTIEN AVEC COURAGE

SUPPORT WITH COURAGE

HMCS Protecteur 509 - 27 Feb 2014

Courtesy of / © Jonathan Wade Kehler, Studio479 - 2014

Battle honours and awards: Arabian Sea
Laid down: 17 Oct 1967

Launched: 07 Nov 1968

Commissioned: 30 Aug 1969

Paid off: 14 May 2015

Fate: Broken up 2016
Protecteur was commissioned in Saint John on 30 Aug 1969. She departed Saint John 10 Oct 1969 and arrived in Halifax for the first time on Sunday, 12 Oct 1969 at 1700. RAS trails were conducted in St Margaret's Bay 24 - 28 Dec 1969. Portecteur departed Halifax on 06 Dec 1969 for a port visit in Boston 10-15 Dec 1969, returning to NAD Halifax on 16 Dec 1969. 1970 started off with a return to Saint John Drydock - returning to Halifax on 10 Jan 1970. Protecteur took part in CARIBOPS '70 with a port visit to Roosevelt Roads, PR, 31 Mar - 06 Apr, returning to Halifax on 11 Apr 1970. On 27 Jul 1970, along with HMCS Skeena and HMCS Annapolis, she departed Halifax to celebrate Manitoba's Centennial with visits to Fort Churchill, Rankin Inlet, Chesterfield Inlet, Wakeham Bay, Coral Harbour and Frobisher Bay with a Crossing the Arctic Circle ceremony (18 Aug). On 08 Jan 1973, HMCS Protecteur and HMCS Margaree departed Halifax for a five month deployment with the Standing Naval Force Atlantic (SNFL), returning to Halifax on 06 May 1973. On 17 Jul 1976, HMCS Protecteur, along with HMCS Skeena and HMCS Fraser arrived at Montreal in support of the 1976 Olympics. In June, 1982, HMCS Protecteur rescued the crew of MV Essi Silje and eventually took the vessel in tow before turning her over to salvage tugs. Her crew was awarded a portion of the salvage proceeds for the vessel. Along with Athabaskan and Terra Nova she departed Halifax on 24 Aug 1990 for Operation Friction, Canada's contribution to operations against Iraq following that country's invasion of Kuwait. In preparation, her bow 3"50 was re-installed, as were two CIWS (Close-In Weapon System) mounts and other upgrades. Upon her return in the fall of 1991 Protecteur made visits to ports in Newfoundland, and a year later journeyed south to offer aid to victims in Florida of Hurricane Andrew. She sailed from Halifax on 15 Oct 1992 to begin a two-year refit at SRU(P), Esquimalt, returning to service in Aug 1995. On 09 Jul 1993 she was transferred to the west coast fleet. On 16 Sep 1999 she departed Esquimalt to join the multinational forces responding to the crisis in East Timor. After serving as the force logistics coordinator for five months, she returned home on 02 Mar 2000. A major refit was undertaken in 2001 and on 22 May 2002 Protecteur departed Esquimalt to replace Preserver in Operation Apollo in the Arabian Sea. By the time she returned to Esquimalt in Nov 2002, Protecteur had sailed more than 50,000 nautical miles and delivered over 150,000 barrels of fuel. Over the next decade, she was a fixture of Maritime Forces Pacific in national and international exercises such as Trident Fury and RIMPAC, and on several occasions served as the allied MIDPAC oiler.
On 27 Feb 2014 Protecteur suffered from a fire in her engine room at approximately 2240 hrs while returning to Esquimalt. She was approximately 340 nautical miles from Pearl Harbour. After an intense 11 hour battle, Protecteur's crew succeeded in putting out the fire and saving the ship. Twenty personnel who sustained minor injuries were treated on board. Protecteur sustained considerable damage to the engine room and was without propulsion after the fire. USS Michael Murphy and USS Chosin arrived on scene to provide assistance, removed civilians who were on board, and took her in tow until arrival of the seagoing tug USNS Sioux. Protecteur arrived in Pearl Harbor, under tow by USNS Sioux, on 06 Mar 2014. On 31 May 2014, Protecteur returned, under tow, to Esquimalt, BC. It was determined that she would not be repaired. She was paid off on 14 May 2015 at Esquimalt, BC.
On 24 Feb 2016, Protecteur left Esquimalt under tow by the salvage tug Corbin Foss, bound for Liverpool, Nova Scotia to be broken up. After transiting the canal zone 21 - 23 Mar 2016, the Corbin Foss turned the tow over to the ocean tug Atlantic Larch for the trip from Panama to Nova Scotia. In the early morning hours of 22 Apr 2016, the former HMCS Protecteur arrived alongside at the yard of R.J. MacIsaac Construction to be broken up.
Photos and Documents Ship's company photos The Ship's Bells Commissioning book
Honours and Departmental Awards Announcement
Photos and Documents