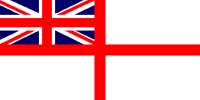 For Posterity's Sake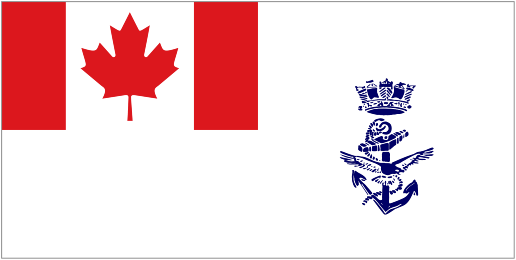 A Royal Canadian Navy Historical Project
Service information for:
Service info:
HMCS CHIPPAWA - Heinz began his naval career at CHIPPAWA as a cadet in the Navy League and Royal Canadian Sea Cadets (John Travers Cornwell, VC) from 1959 to 1965
HMCS JONQUIERE - Served in JONQUIERE Jan-Mar 1966 as a Cadet, RCN for training
HMCS ANNAPOLIS - Served in ANNAPOLIS 1966-1969 as a SLt, RCN / C.A.F. for Watchkeeping trainning, as Commo and DeckO
HMCS BONAVENTURE - Served in BONAVENTURE as a SLt as Bridge Watchkeeper and Ass't DeckO
HMCS NIPIGON - Served in NIPIGON 1970-1972 as a Lt, NavO
HMCS HURON - Served in HURON 1972-1974 as a Lt, NavO
HMCS PROTECTEUR - Served in PROTECTEUR 1975-1977 as a Lt, NavO and OpsO
NOTC VENTURE - Served at NOTC 1977-1978 as a Lt, Senior Nav Instructor
---
(HG01) HMCS ANNAPOLIS - Escort to the Royal Yacht and the Queen Mother (HG02) Memo accompanying change to the MARESC orders from HMY BRITANNIA (HG03) The Queen Mum on HMCS ANNAPOLIS (HG04) HMCS ANNAPOLIS conducts a sail-past of the BRITANNIA on completion of her escort duties and salutes the Queen Mother
HMCS ANNAPOLIS and Centennial Year
ANNAPOLIS spent the summer of 1967 in local waters. Her deployment can be divided into three phases: port visits to towns and cities in Eastern Canada, as escort for HMY Britannia for two weeks and as guard ship at Expo 67 in Montreal for three weeks. It was a wonderful summer and my recollection is that the crew thoroughly enjoyed showing the flag in local venues, some persons in places where they grew up. The only downside that summer was the unusually heavy fog across almost the entire Maritimes which made some port entries a bit tense and took away some of the festive atmosphere.
The ports visited for "Centennial Visits" over the period May to August were the following: Baie-Comeau, St. John's, Bathurst, Corner Brook, Newcastle, Port aux Basques, Charlottetown, Quebec City, Souris and finally Montreal.
In July, ANNAPOLIS spent two weeks in station 1000 yards astern of HMY Britannia, with HM the Queen Mother on board and with only the occasional glimpse of the royal yacht. Almost all navigation and station keeping was done with radar.
The ports visited were the following, with HM seldom seeing the place she was visiting until she stepped ashore: Saint John, Summerside, St. Andrews, Shediac, Campobello, Sydney, Canso Lock, Charlottetown, Arisaig and St. John's where HM visited ANNAPOLIS to meet some of the ship's company.
Note on the sail past photo: Prior to final departure as escort for the royal yacht we were stationed on HMY's port quarter. We cranked up to 25 knots. The wind was light and the sea was completely flat but there was a considerable swell causing the ship to pitch heavily, especially at speed. The foc'sle crew was hanging on for dear life.
---
HMCS ANNAPOLIS
(HG05) HS50 Helairdet 1967 (HG06) Beartrap trials in Halifax Harbour Apr 1967 (HG07) A clean flight deck is a safe flight deck (HG08) This is how it's done (HG09) Helairdet commander, LCdr. Jean Véronneau.
ANNAPOLIS was one of the first DDHs with an operational Helicopter Air Detachment (helairdet). Trials were conducted in early 1967 and a CHSS-2 was deployed with ANNAPOLIS for the remainder of her commission.
( HG10-HG12) HMCS ANNAPOLIS covered in ice during Helo Heavy Weather Trials - Jan 1968 (HG13-14) Storm Damage - Jan 1968
In early 1968 ANNAPOLIS was tasked with heavy weather trials for the flight deck. We sailed in January looking for rough weather – and found it! The ship iced up so severely that, on at least one occasion, lower decks were cleared to chip ice – a rather unpleasant experience. I don't recall what useful work got done under these conditions but suspect it was not very much.
(HG15-HG16) HMCS OTTAWA 229, HMCS FRASER 233, HMCS ASSINIBOINE 234, HMCS RESTIGOUCHE 257 and HMCS NIPIGON 266 alongside in San Juan, PR during WUPS - Feb/Mar 1967. Flags are at half-mast for the death of Governor General George Vanier (HG17) Naval Assembly in Halifax - 1967 (HG18) HMCS ANNAPOLIS arrival at Dublin, Ireland 12-15 Sep 1968 (19) USSR Kotlin Class during Exercise Silver Tower 16-29 Sept 1968
(HG20) ANNAPOLIS Helairdet Sept 1968 including deployment to Europe and the Eastern Arctic for Exercise Silver Tower 16-29 Sept.
(Standing L-R) "Goose" McClellan, Doug Robinson, Herb Harzan, Herb Parsons, Willie Madder, Ron Zboril - (Front) Bob Henderson
(HG21) HMCS PROVIDER - photo taken from HMCS ANNAPOLIS during a RAS - Sep 1968 (HG22) HMCS ANNAPOLIS arriving at Portsmouth, England for a port visit 14-22 Oct 1968 (HG23) HMCS ANNAPOLIS at Norfolk, VA Norfolk, 30 Nov - 4 Dec 1968. The Commissioning of HMCS RAINBOW taking place across the jetty on 02 Dec 1968 (HG24) Port visit to USNA Annapolis, Maryland 5-10 Dec 1968 (HG25) HMCS ANNAPOLIS Welcome Aboard pamphlet - 1966
---
HMCS BONAVENTURE
1969-1970
(HG26) HMCS BONAVENTURE at Jetty 4, Halifax - Aug 1969 (HG27) Working on the flight deck of HMCS BONAVENTURE (HG28) Forward El and Bridge - Flyco (HG29) Bridge of HMCS BONAVENTURE (HG30) VS-880 Last Carrier Deployment - 1969
(HG31) Passage to Europe - 9-17 Sep 1969 (HG32) HMCS BONAVENTURE conducting a RAS with HMCS PROVIDER (HG33) HMCS BONAVENTURE conducting a RAS with USS NEOSHO. HMS OLNA on stbd side of USS NEOSHO (HG35) Tracker on flight deck of HMCS BONAVENTURE during Exercise Peacekeeper 17-24 Sep 1969 (HG35) Tracker 540 taking off from HMCS BONAVENTURE during Exercise Peacekeeper 17-24 Sep 1969. Photo taken from the bridge
(HG36) Aircraft on the flight deck of HMCS BONAVENTURE during Exercise Peacekeeper 17-24 Sep 1969 (HG37) HMCS BONAVENTURE port visit Rotterdam - Oct 1969 (HG38) HMCS BONAVENTURE arriving for port visit in Oslo, Norway - 01 Oct 1969 (HG39-HG40) HMCS BONAVENTURE, Oslo Norway - 01-05 Oct 1969
(HG41-HG42) HMCS BONAVENTURE, Oslo Norway - 01-05 Oct 1969 (HG43) HMCS BONAVENTURE at the Shearwater Jetty - 30 Nov 1969 (HG44) HMCS OTTAWA 229 fueling from HMCS BONAVENTURE - 02 Dec 1969 (HG45) HMCS BONAVENTURE - operational entry into Halifax Harbour - 09 Dec 1969
(HG46) At Jetty 4 in Halifax - Army vehicles to be loaded on HMCS BONAVENTURE for Exercise Nimrod Capers in Jamaica - 13 Jan 1970 (HG47) Craning a duce and a half aboard HMCS BONAVENTURE - 13 Jan 1970 (HG48) HMCS ASSINIBOINE fueling from HMCS BONAVENTURE 24 Jan 1970 during passage south 21-25 Jan 1970 (HG49) Unloading in Kingston, Jamaica - 26-28 Jan 1970 (HG50) HMCS BONAVENTURE piping Diamond Rock, Island of Martinique. Pipers led by PO "Cappy" Shaw
(HG51) Day off in Roosevelt Road, Puerto Rico. Clockwise from left: Phil Kenny, Jerry Tannous, Rich Neveu, Dennis Jackson, John Anderson, Bill Colls (HG52) HMCS BONAVENTURE"S final departure San Juan. Taken from El Morro Castle by the ship's photographer (who rejoined by helo) - 27 Feb 1970 (HG53) HMCS BONAVENTURE alongside in Kingston, Jamaica - 06-08 Mar 1970 (HG54) Governor General of Jamaica, Sir Hugh Campbell, inspects the crew of HMCS BONAVENTURE - 06 Mar 1970 (HG55) HMCS SKEENA 207 fueling from HMCS BONAVENTURE during Exercise Maple Spring 1970
(HG56) HMCS ANNAPOLIS 265 fueling from HMCS BONAVENTURE during Exercise Maple Spring 1970 (HG57) HMCS MARGAREE 230, HMCS SKEENA 207 and HMCS ANNAPOLIS 265 conducting personnel transfers during Exercise Maple Spring 1970 while HMCS ANNAPOLIS was fueling from HMCS BONAVENTURE at the same time (HG58) HMCS BONAVENTURE at anchor off Narvik, Norway - 07-09 Apr 1970 (HG59) A Soviet Riga Class Frigate - 11 Apr 1970 (HG60) HMCS BONAVENTURE loaded with Army vehicles for transit to Halifax - 23 Apr 1970
HMCS BONAVENTURE Final Sail Past - 03 Jul 1970
(HG63-66) Paying off ceremony on HMCS BONAVENTURE - 03 Jul 1970
(HG66) The ship's ensign lowered for the final time
(HG67) Former HMCS BONAVENTURE languishing at Pier 8, Halifax from Jul to Oct 1970 - photo taken 26 Jul 1970 (HG68) Former HMCS BONAVENTURE at pier 8 - Last day in Halifax - 28 Oct 1970. Photo taken from Citadel Hill just before the tugs arrives to tow her to the breaker's yard
---