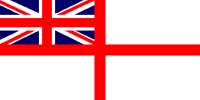 For Posterity's Sake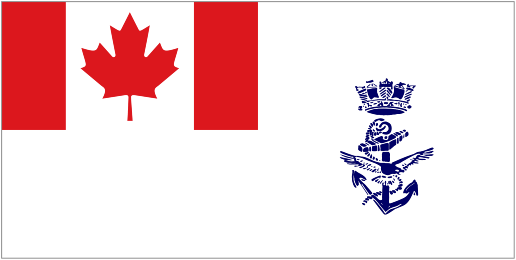 A Royal Canadian Navy Historical Project
Obituaries for those who served in the
Royal Canadian Navy and Canadian Armed Forces (Navy)
STOKES, J., Sto PO - date of passing unknown

LAVOIE, Joseph Athanase (Le 15 mai, 1921 - 5 déc 2017) - Died on Tuesday, December 5, 2017 at St. Boniface Hospital, Athanase Lavoie. Thanase to those who knew him well, and Jos, to the travelling salesmen who visited his general store in Dunrea, Manitoba, for the many years he spent as an active member of this small but vibrant community. Born in Dunrea in 1921, he married Thérèse Légaré after the Second World War, returning from an active tour of duty as a sailor in the Canadian Navy. He took over the general store from his dad and kept it running for 30 years, raising Daniel, Denis, Marcelle and Roland and adopting Linda and Angela. He spent the last years of his life in St Boniface with Thérèse who survives him. He is also survived by his children Daniel (Louise), Denis (Louise), Roland (Francine) and Marcelle (Yves), 15 grandchildren, six great-grandchildren and by his brother Joseph and sister Lucie. Thanase was a good, honest and religious man with a strong sense of humour. He was active and still visiting his ailing wife every day until the very last weeks of his long life. He will be missed by all. Prayers will be said at 7:00 p.m. on Tuesday, December 12 at Desjardins Funeral Chapel, 357 DesMeurons Street in St. Boniface. The service details will follow at the end of December. Décédé le 5 décembre, 2017 à l'Hôpital St. Boniface, Athanase Lavoie. Thanase pour les intimes. Il vécu la plus grande partie de sa vie à Dunrea Manitoba, avec sa femme Thérèse Légaré, qu'il a épousée à son retour d'un tour de service dans la Marine Canadienne pendant la deuxième grande guerre. Il a repris le magasin général de son père et y a élevé sa famille: Daniel, Denis, Marcelle et Roland, avec aussi Angela et Linda, qui furent adoptée. Ses dernières années se passèrent à St Boniface. Il a continué à visiter tous les jours sa chère Thérèse, malade, jusqu'à quelques semaines avant son décès. Il laisse Thérèse, Daniel (Louise), Denis (Louise), Marcelle (Yves), Roland (Francine), 15 petits-enfants, six arrière-petits-enfants, son frère Joseph et sa soeur Lucie. Athanase était un homme droit et religieux avec un bon sens de l'humour. Il sera regretté de tous. Les prières auront lieux à 19h00 le mardi 12 décembre au Salon mortuaire Desjardins, 357, rue DesMeurons. Les détails du service suivront à la fin du mois de décembre. (Winnipeg Free Press 09 Dec 2017)

BONDESEN, Nels Raymond (Bud), P2ER, RCN - Born in Lockport, MB May 28, 1927; passed away July 6, 2002, after a long battle with cancer. Bud is survived by Jenny, his loving wife of 50 years, his sister Joyce (John) West, brothers-in-law Fred and Bill (America) Simmonds, nieces and nephews, and many long-time friends. Bud was raised in Calgary, Alberta, and in 1944 he came to Vancouver Island where he worked in Port Alberni for a short period of time. Bud joined the navy in 1945 until 1955 when he worked for the Federal Government in the Naden Heating Plant until he retired. Bud loved boating, curling and golfing. He also took great pride in his garden. Bud had a marvelous sense of humour. He enjoyed funny stories, and told many himself. Many thanks to long-time family Doctor John McCracken, Drs. Fitzgerald and Battershill, and the Cancer Clinic staff for their care and support. Also RNs Elaine and Lynn for their wonderful care. We extend a very special thank-you to the staff of the Victoria Hospice, not only for the care given, but also for the support given to his family. Bud has requested that no service be held. Cremation. In lieu of flowers, donations may be made to the "Junior Curlers", c/o Gordon Hooey Victoria Curling Club, 1952 Quadra St., Victoria, BC.

BARTRAM, Charles (Bonnie), RN (served 01 Jan 1941 - 23 May 1946) / C2ER, R2054, RCNR - passed away on August 22, 2002 in Victoria Hospice. Pre- deceased by his wife of 60 years, Edith, only last November, Bonnie will be sadly missed by his children, Gayle (Dan Miller), Bob (Pam) and Russell, allof Victoria. He is also survived by his grandchildren, Scott and Brent Ballard; Donna (Mike) Rensvold; Wade, Jesse and Ashley Bartram and great-grandchildren, Kyle and Lauren Rensvold. Born on February 6, 1922 in Carlton, England, in the County of Nottingham (surely one of Robin Hood's men), Bonnie was trained as a blacksmith/welder and served in Canada as a member of the R.A.F. from 1941 to 1944. He returned to Canada in 1946 to live and raise his family in Esquimalt, where he served as a member of the Royal Canadian Naval Reserve attached to H.M.C.S. Malahat with the rank of Chief E.R.A. from 1947 to 1957. As well as being a member of the Chiefs and Petty Officers Association, Bonnie was an active member of the Britannia Branch of the Royal Canadian Legion, which he joined in 1946. He worked as a pipeline welder in various parts of the world as well as Dockyard. Bonnie had a lively mind, was smart, charming, stubborn, mischievous and very determined. He did not go gently into that good night, but at the end, passed away peacefully. The family wishes to extend heartfelt thanks to Juan de Fuca/Esquimalt Home Care and the outstanding staff of nurses, doctors and volunteers at the Victoria Hospice. In lieu of flowers, donations may be made to the Victoria Hospice Society. A memorial service will be held at the Royal Canadian Legion, Britannia Branch, #7 - 780 Summit on Saturday, September 7 at 1:00 p.m. (Victoria Times Colonist 30 Aug 2002)

BEATTY, Lawrence Earl, C2CR, RCN - passed away peacefully in hospital October 17, 2002 at the age of 78 years with his family at his side. Predeceased by his parents and two sisters, Earl is survived by his loving wife, Ann; two children, William (Heather), Therese (Harry) Lloyd; grandchildren, William Jr., Tara-Lee and Jarrett; one great-grandchild, Andrew and many nieces and nephews. He joined the navy in 1941 as a boy seaman and retired in 1966, but remained navy in his heart. He sailed the ocean of life with kind thoughts and deeds and will be greatly missed by all whose lives he touched. Many thanks to the caring staff of the Royal Jubilee Hospital CVU unit. A graveside service was held for family only per Earl's request on October 26, 2002. Flowers gratefully declined, tributes if desired may be made in Earl's memory to the Help Fill a Dream Foundation of Canada, 902 Hillside Ave., Victoria, BC.

BRIGGS, Stanley George, C1BN, 2856-E, RCN (served 01 Mar 1937 - 28 Feb 1961) (26 Apr 1917 - 08 Nov 2002) - passed away peacefully on November 8, 2002 at Victoria General Hospital. Stan was predeceased by his wife Edna in 1993, his brothers Alex and Fred, and son-in-law, Jim Ackinclose. He is survived by his brother jack, daughters Bonnie Robertson, Bari Stanyer (Dave), Judy Ackinclose and Stephanie Briggs, five grandsons, Jamie, Doug and Ron Ackinclose and Brad and Dean Vessey, 10 great grandchildren and many nieces and nephews. He will be sadly missed by his wonderful friend and pal, Gwen Rankin, as well as all those lives he touched. Stan was born in Victoria in 1917 and joined the Royal Canadian navy in 1937, retiring in 1962 as Chief Petty Officer 1st class, Gunnery Instructor. Special thanks to the Doctors and nurses of 6A South, Victoria General Hospital for all their skill, care and compassion for our father. In lieu of flowers, donations made to the Heart and Stroke Foundation in Stan's memory would be appreciated. A memorial service will be held Sunday November 17 at 2:30 pm at the Princess Mary restaurant, 358 Harbour Rd.

BUCKINGHAM, George F., C1SG, RCN (served 17 Apr 1939 - 16 Apr 1964) - of Sequin, WA, died 25 Oct 2002.

BARKER, Douglas William D.S.M., C.D., C1GI, 2827-E, RCN (served 08 Nov 1937 - 08 Jan 1956) - passed away of December 19, 2003. he was the second son of the late William Barker and Mabel Barker. Predeceased by his brothers Kenneth and Warren and his sister Beryl. He is survived by his loving wife Evelyn of 64 years; four children, Douglas, Elizabeth, James and Katherine; three grandchildren and two great-grandchildren. Douglas was born in Somerset, England and came to Canada at the age of three. He joined the Royal Canadian Navy as a boy seaman and served in WW2 and the Korean War. He was awarded the Distinguished Service Medal in WW2. He retired and moved to Duncan and became involved with the Sea Cadet movement and was commanding officer of the Cougar and Admiral Mainguy Seacadet Corps. The cadet barracks at Maple Bay was dedicated to him and he was subsequently awarded the Centennial Medal for his 15 years of service. Douglas was the President of Duncan Rotary Club and of the Downtown Business Association and was respnsible for bringing the hanging baskets to the downtown area. After seven years as alderman he became Mayor of Duncan in 1983 and used his love of gardening to start landscaping the city. As Mayor he found a home for the city's Museum; he also initiated the Farmer's Market. He started the Honour Scroll at City Hall to recognize the many citizens who contribute to our community. Douglas negotiated with the Province to bring about the diking of the Cowichan River; he also initiated the landscaping of the highway through Duncan. He brought about the Totem Pole Project, giving the city the name of "City of Totems". Douglas was a member of United Services Lodge, No.24; Victoria and Sunset Chapter, No.44, Duncan. He was a member of the Chief and P.O.'s Association of the Royal Canadian Legion, Branch #53, Duncan. As a member of the Cancer Society he initiated the Daffodil Campaign and he sat on the Board of Variance for North Cowichan serving as chairman for a number of years. A Funeral Service will be held on Tuesday, December 23, at 10:00 a.m. at the Sands Funeral Chapel, 187 Trunk Road, Duncan, B.C. A reception will follow in the Sands-Arbor Reception Centre. (Cowichan Leader-Pictorial Dec 2003)

BRIDGE, Wilfred (Wilf), P1SM / P1ER, 21826-E, RCN (served 18 Nov 1940 - 18 Nov 1964) - Born 13 May 1922, passed away peacefully March 2003 in Victoria at the age of 80 years. Survived by Rick and Mike, Barry and Ken as well as his sisters Marge and Win and many other family. He will be dearly missed by his companion Ev. A celebration of Wilf's life will be held at the Royal Canadian Legion, Pro Pat Branch, 411 Gorge Road East on Thursday April 3rd from 204 p.m.

BRYAN, Robert (Bob) (Chooch), P1RP, 5440-E, RCN (served 29 Nov 1945 - 29 Nov 1965) - Born in Vancouver in 1927, died at Saanich Peninsula Hospital Emergency Dept. on January 5th, 2004. His marine career started in 1945 with Canada's Navy (20 years) followed by twenty years with the Federal Government Marine Agencies. Beloved husband of Jacquie, loving father of daughter Linda (Jim) Welch), sons, Ray (Anne) Bryan and George (Heidi) Burr, Grandchildren, Danyta and Jason; will be missed by his Aunt Ada, Uncle Les and all our extended family and friends. No Flowers by request. Burial to take place at sea. Here he lies where he longed to be. Home is the sailor, home to the Sea.

BOTTOMLEY, John (Jack), C1ER / LCdr, RCN (15 May 1918 - 28 Apr 2004) - Born Halifax, England. Came to Canada at age 17 months. Grew up in a CPR Divisional Point on the North Shore of Lake Superior. Attained grade 13 in the Ontario educational system. In his teen years, won the district mile run, 3-years running. Joined Navy 1940, retired, January 2, 1969. Rank, LDR. Married, Ethel, November 4, 1943. Lost her, November 15, 1989. Joined Masonic Order November 23, 1944 in Port Arthur, Ontario, today known as Thunder Bay. Served as Worshipful Master in United Service Lodge #24 BC & YR in 1988. Served as District Deputy Grand Master in 2001-2002. Active in Scottish Rite since 1992. Strong supporter of St. Saviour's Church, having held every office the church counsel has to offer. Survived by daughter Connie, grandson Rob (Leah), granddaughter Cindy (Jason) and three great grandchildren, Samantha, Sydney and Conor. The family wants to extend their sincere gratitude to the nurses and doctors for his care. He will always live on forever in our hearts and memories. Funeral service to be held at 2:00 p.m. on Wednesday, May 5, 2004 at St. Saviour's Anglican Church, 310 Henry. Tea following. (Victoria Times Colonist 01 may 2004)

BROWN, Joseph Thomas, V30388, RCNVR / C2VS, 51089-E, RCN (served 07 Nov 1940 - 06 Nov 1965) (06 Dec 1921 - 22 May 2004) - aged 82, died in Burnaby Hospital with pneumonia on May 22nd, 2004. Jo was a member of C&POs' Association and an honorary member of V&D Caller/Teachers Association. Predeceased by his sister Isabelle Tolton. Survived by his loving family: wife Claire; daughters Cheryl (Greg), Susan (Russ), Shelley (Brent), Victoria (Uli), Bonnie (Tony); grandchildren Marni and Lindsay, Jennifer and Laura, Joseph Aren and Bryan, Carli, Mikayla and Eliza; and several nieces and nephews. "Goodnight, God bless, I love you"... The words you spoke at night That gave us love and comfort And made everything alright. B.F. (Vancouver Sun 26 May 2004)

BURGER, Frank, P1MA, RCN - Died 29 Jul 2004

BRADFORD, Royce Irwin, P1PW, 50305-E, RCN (served 11 Jan 1946 - 10 Jan 1971) (13 Oct 1926 - 21 Oct 2004) - of Surrey, BC, passed away suddenly on October 21, 2004 at the age of 77 years. He is survived by his loving wife, Peggy; son, Laurie; three daughters, Judy, Joan, Jayne; grandson, Tyler (Charlene), granddaughter, Kaylie and other family members. Royce was proud of his service of 25 years with the Royal Canadian Navy. Funeral service will be held on Tuesday, October 26, 2004 at 10:00 a.m. in the chapel at Valley View Funeral Home 14660 - 72 Avenue Surrey., BC. In lieu of flowers donations in his memory may be made to the BC Alzheimer's Society or to the BC Heart and Stroke Foundation.

BALL, Joseph (Joe), V9367, RCNVR / 4725-E, RCN / 0-4093, LCdr-at-Arms, RCN (served 17 Feb 1932 - 31 Dec 1967) - died 02 Jan 2005

BARRETT, William Edward, P1CK, 50688-E, RCN (served 11 Apr 1946 - 10 Apr 1971) - Born September 18, 1928 in Winnipeg, Manitoba passed away peacefully at Royal Jubilee Hospital February 17, 2005. Bill is survived by Joy, his loving wife and best friend of 56 years. He is lovingly remembered by his son William and his wife Shellie and his grandsons Andrew and Ian of Salt Spring Island. Bill served in the R.C.N. 1946 -1971 followed by 17 years with B.C. Tel. He was a member of the C.& P.O.'s Association. Sincere thanks to the nurses of 2 Royal, Dr. J. Cunningham, Dr. John W. Burke and the Esquimalt Home Care Nurses for their compassionate care of Bill. We will miss him so much. A Funeral Service will be held at McCall Bros. Floral Chapel, Vancouver & Johnson St., Thursday, Feb. 24, 2005 at 12:30 pm, with Reception to follow in the Graham & Torrey McCall Family Centre. Interment at Ross Bay Cemetery will take place after Reception. In lieu of Flowers Donations may be made to the Cancer Foundation, 2410 Lee Avenue, Victoria B. C., V8R 6V5. or Charity of your choice. (Victoria Times Colonist 19 Feb 2005)

BIG CANOE, William A. (Bill) Senior, P2BN, RCN (26 Jul 1930 - 19 May 2005) - We have lost our darling. Our darling father, grandfather, brother, uncle, friend and husband. He passed away two weeks after being diagnosed with "Burkitt's Lymphoma ". Something none of us had heard of but were soon to know too much about. Bill did it his way, choosing to stay at home with his family, who along with our doctor Murray Stanwood supported his decision wholeheartedly. He was blessed with wonderful children who cared for him along with his wife Beryl, his brother Gordon from Ottawa, his brother George from Rockfort, Ill., and his sister Jeanne from Sutton West, Ontario. He shared many of his life's wisdoms with his beloved granddaughter Kari and his much loved grandson Derek. He leaves many memories to be cherished by his grandkids and his nieces and nephews. Golf games and jello trees, Santa bells at Christmas, Stampede Parades, trips to petting zoos, buying new shoes and filling up gas tanks. Bill was predeceased by his parents, Enoch and Elizabeth, his young son Graydon, his sisters Winona, Rena and Betty and his brother Graydon. He leaves his daughter Laura (Cam); and his two sons Bill Jr. (Susan) and Henry (Dorothy). His granddaughters Kari, Elisha, Amanda and Tanya; grandsons Derek and Kyle. Great grandsons Riley, Myles, Hemeon, Spencer and Tyler; and great granddaughters Maren, Madison and Mackenzie. Watch for our Bill, you may see him walking with Cee Cee at Fleming Beach. Our thanks to our family doctor and to a wonderful nurse, Julie, who helped us so much. In lieu of flowers, please donate to the charity of your choice or St. Paul's Naval Garrison Church. Memorial Service to be held Tuesday, May 24th at the Chief's & Petty Officers Mess at 2:00 p.m., 1575 Lyall St. Reception to follow at the Gorge Vale Golf Club. (Victoria Times Colonist 21 May 2005)

BRYSON, E.J. (Jack), P1ER, 22184-E, RCN (served 03 Apr 1945 - 31 Dec 1969) - died 22 Apr 2005

BURNETT, Kenneth (Ken), RCN - Date of passing unknown

BALDWIN, James (Jim), C2ST, RCN - after a short and courageous battle with cancer, Jim passed away at the Tom Baker Cancer Centre, Unit 47 on Tuesday, July 12, 2005 at the age of 72 years. He will be lovingly remembered and deeply missed by Norma, his wife of twenty years; daughters, Brenda and her husband Bill Stephenson, Corinne and her husband Brad Stephenson, granddaughter Rhya and grandson Parker. Jim will be sadly missed by Norma's children, Kim (Rick) Stockton, Jeremy and Tyler, Tracie (Rob) Ontko, Emilie and Leslie, Ian (Lyna) Johnston, Colby, Amanda and Ryleigh, Micheal (Marisa) Johnston, Andrew and Max. He is also survived by his aunt, Anne Naef and uncle, Al Bishop. "Mr. Baldwin" will be greatly missed by his small friends Michael and Katherine Letwin. Jim was predeceased by his father Joseph, mother Hilda, brother Jack, sister Betty and numerous aunts and uncles. Jim loved life and lived it to the fullest. He grew up in Medicine Hat where he was active in many sports. He resided there until he joined the Canadian Navy in 1948. His career in the Navy spanned many years, twenty-three years active service and numerous years in the Naval reserves, retiring with the rank of Chief Petty Officer. Jim and his family lived for many years in Victoria, B.C. and is fondly remembered by the Hughes family and friends. During his time in Victoria, Jim played semi-pro football for the Victoria Vampires and was active in scuba diving clubs, when not at sea. After retirement from the navy, Jim and his family relocated to Calgary where he began a second career with Alberta Government Telephones where he worked for twenty-two years, retiring in 1993. Since retiring, he pursued many interests; among them model building, woodworking and his passion, golf. He was a past member of Valley Ridge Golf Club and had been an active member of Elbow Springs Golf Club for six years. His love of the game was highlighted by his Hole-In-One in July of 2003. During his brief illness, Jim was lovingly cared for by the nurses and staff in Unit 47 at the Tom Baker Cancer Centre. Special thanks to Drs. K. Thomas, S. Smith, and M. La Brie. A Memorial Service will be celebrated at Living Spirit United Church, 900 - 47 Avenue S.W., on Monday, July 18, 2005 at 1:00 p.m. with Reverend Rita Cattell, officiating. In lieu of flowers, memorial tributes in Jim's memory may be made directly to the Calgary Health Trust in support of Foothills Medical Centre, Unit 47 (Telephone 403-943-0615). (Calgary Herald 16 Jul 2005)

BRYDGES, Garfield K. (Garry), P2SG, 31663-E, RCN (served 07 Apr 1959 - 31 Jul 1982) - Born May 29, 1939, died June 17, 2005 in Victoria, BC. Predeceased by his parents, one sister and a newphew. Garry is survived by his wife Sylvie, sisters Shirley (George) Kernaghan, and Dorothy Wilken, brothers Neil (Sheila) Brydges, and Dale (Dianna) Brydges. Brothers-in-law Nick (Jane) Jajcaj, Mike (Rose) Jajcaj, numerous nieces and nephews. Garry was a career Navy man, a member of the Chiefs and Petty Officers Association, and the Royal Canadian Legion, Branch 172. There will be no service by Garry's request. Flowers gratefully declined. Donations may be made in Garry's memory to the BC Heart and Stoke Foundation, 107-1001 Cloverdale Avenue, Victoria, BC, or the BC Lung Association, 2675 Oak St., Vancouver, BC.

BIGELOW, Neal, C1AA, 2665-E, RCN (served 12 Mar 1934 - 12 Mar 1956) - Born 28 Feb 1917 died 28 Aug 2006

APPLETON, William (Bill), C2CK / LCdr, RCN - died 24 Oct 1999

ALLEN, Douglas Roy, C1WS, 4056-E, RCN (served 08 Nov 1940 - 18 Nov 1965) - on Tuesday, April 25, 2000, Doug passed away suddenly and peacefully at the Victoria General Hospital with his family at his side. Born in Moose Jaw, SK, on September 18, 1923, he will be sorely missed by his loving family; his wife of 55 years, Shirley; two sons, Gary (Corry) and Bob (Margo); grandchildren, Michael, Brooke, Kelsey and Nicole; brother, Stan (Betty); nieces and nephews, all, of whom he loved so dearly. Doug served for 25 years in teh RCN joining as a boy seaman in November, 1940 and retiring in 1965. He then went to work for V.M.D. as stores manager and then as purchasing agent until he retired from there. He was a member of the Royal Colwood Golf Club for over 35 years and enjoyed his games with his dear friends. No service by request. A reception for family and friends will be held at the Juan de Fuca Seniors Centre on Sunday, April 30, from 2 p.m. to 4 p.m.

ABBOTT, Douglas, D.S.M., C1GI, 2479-E, RCN (served 10 Jan 1930 - 30 Nov 1954) (13 Aug 1913 - 16 Jun 2000), passed away peacefully on June 16, 2000 at the age of 86 years. Predeceased by his wife, Lorraine. Survived by his son, Greg (Maureen); sister, Gladys (Bill); brother, Ed (Gerry); sisters, Ruth (Elton) and Lorraine; numerous nieces and nephews. Doug was career Navy and joined at the age of 16 years. He served on many ships including the battleship Neslon and the famous destroyer HMCS Haida. He was a Range-taker in England and Chief Gunners Mate (CPO) Haida, DSM and Bar. A memorial service will be held at McCall Bros. Floral Chapel, Johnson at Vancouver Streets on Wednesday, June 21, 2000 at 12 noon. Cremation entrusted to the Royal Oak Crematorium. Flowers gratefully declined. If desired, donations may be made to The Lodge at Broadmead Foundations, 4579 Chatterton Way, Victoria or to the Chief's and Petty Officers Association, 618 Admirals Road, Victoria.

HMS NELSON, HMCS HAIDA

HAINSWORTH, John Wilfred (1925-2000) - age 74, of Oliver, BC passed away on September 13, 2000 in the South Okanagan General Hospital after a long and courageous battle with Cervical Stenosis. He is survived by his loving wife, Olive, his devoted daughters and sons-in-law Cathy & Wayne Thomas and Nancy & Darryl Goede, his grandchildren Michael & Jessica Goede and Drew & Claire Thomas, and his sister Jessie Kontzie. John is also survived by his extended family Janie, Merrill, Daryl & Jan and Glenn & Brenda Genereux and grandchildren Jill, Keith, Brad, Devon and Keane Genereux. John will be sorely missed by his many, many friends, nieces, nephews and other relatives. John was predeceased by his first wife Betty, his parents Peter and Sarah, brothers Harry, George, Cliff, Tobe, Bus and Jim and sisters Maude, Mabel, Doll Millar, Edna McMillan and Ethel Bates. John was born and raised in Waskada, Manitoba and kept close ties with relatives and friends in the area. For over 27 years, John worked for the Crown Zellerbach paper company at their branches in Winnipeg, Calgary, Edmonton and Regina until his retirement in 1985. Prior to that John served as a gun and radar operator in the Canadian Navy during World War II, and farmed in Waskada, Manitoba. After his retirement, John and Olive spent their time travelling and enjoying life at their homes at Lake Metigoshe, Manitoba and Mesa, Arizona before settling in Oliver, BC. John was an avid sportsman participating in hockey, baseball, curling, canoeing and golfing, and was a long-time fan of the Montreal Canadiens. He enjoyed playing bridge and dominoes with family and friends and was a great joke-teller. John was a generous and caring person and gave a great deal to his community as an A.C.T. member and as Sergeant at Arms, Director, Vice-President and President of the Eastview (Regina) Rotary Club. Olive and John hosted several Rotary exchange students in their home. John was a wonderful husband, loving father, proud grandfather and loyal friend. He set a remarkable example of strength and patience in his life and in his fight against a debilitating disease. John is greatly missed by all of his family and friends. The family of John Wilfred Hainsworth would like to express their deepest gratitude to all those who helped John and the family through the long months of John's illness, hospitalization and his passing. Words cannot truly express our gratitude for the many acts of kindness. (the Oliver Chronicle and Deloraine Times and Star)

HMCS WOODSTOCK - Served in Woodstock as a Radar Operator

DUNBAR, Daniel L., AB, RCNVR - Born 17 Jul 1917 Died 02 Apr 1995. Daniel is buried in the St Vital Cemetery, Winnipeg, MB.

Some of Dan's wartime memorabilia laid out on his duffel bag A very well worn HMCS Owen Sound jacket patch

Navy League photos: Dan Dunbar with Navy League cadets Navy League fund raising letter Navy League officers - Dan Dunbar (centre), Bill Messier (3rd from right)

HMCS OWEN SOUND - Served in Owen Sound 14 Dec 1943 - 16 Jul 1945 as an OS and AB, RCNVR

HMCS LEVIS - Served in Levis 23 Jul 1945 - 30 Sep 1945 as an AB, RCNVR

STANBROOK, Wilfred Thomas, (Submarine Detector / Torpedo Instructor / Sonarman) C2SN, RCN (served 15 Jul 1941 - 14 Jan 1966) - Died: 2000

HMCS OUTARDE, HMCS CHATHAM, HMCS STAR, HMCS BELLECHASSE, HMCS ANTIGONISH, HMCS GROU, HMCS IROQUOIS, HMCS HAIDA, HMCS ROCKCLIFFE, HMCS NONSUCH, HMCS PORTAGE, HMCS CEDARWOOD, HMCS CAYUGA, HMCS OSHAWA, HMCS JONQUIERE, HMCS SUSSEXVALE, HMCS HURON, HMCS NOOTKA, HMCS INCH ARRAN, HMCS CRESCENT

CALDER, Leslie James, PO1, Yeoman of Signals, CD died (at sea) - 19 Jun 1987, HMCS HURON - born 24 Jun 1948, Rainy River, ON, son of Mary of Rainy River. Husband of Roberta Calder. Father of Lisa, Leslie and Shane Calder. Brother of Gary Calder. Les enlisted on 15 Jan 1968 in Winnipeg, MB. He is buried in the Hatley Memorial Gardens, Victoria, BC.

Remembering Less Calder - submitted by Tim Spring, C1SG - Les died at sea in HURON when they were doing the coastal transfer. I got down to see him before they sailed thankfully because that was the last time I saw him alive. Great guy full of love for his wife, kids and shipmates. Les was my senior hand on TERRA NOVA in the early 1970s. I knew his wife Roberta and remember them having a very hard time getting pregnant. Les had webbed toes and always said if his missus ever gets pregnant and has a child it better have webbed toes or it is not coming home. (Actually he said if the old boot gets a belly full of arms and legs and she drops a sprog it better have webbed toes or its not coming home). By the way all his kids arrived with webbed toes. He was a happy man. Les was one of the funniest guys I ever met and would say thing like "I don't give a Jesus if the Rainy River freezes and the cows come skating home" and "For one thin dime, one tenth of a dollar, guaranteed not to rip, tear, bend at the knees, crawl on his belly like a reptile"

BARTLETT, Wallace Grant (Wally) - age 92 of Roseville, passed away December 15, 2017; he was born in Hamilton, Ontario, Canada on August 13, 1925; the son of James Wallace and Muriel (nee Long) Bartlett. Wally served in the Canadian Navy during WWII. He moved to Detroit in 1951 and at that time he met his cherished wife, Thelma and obtained his job all on the same day. He was an Owner and Die Maker for Hunter Industries until his retirement in 2005. In his free time, Wally loved to travel. In the Navy, he spent time overseas in a variety of European countries. Most of all though, he adored taking trips with all of his grandkids. A great example of this is his 50 visits to Walt Disney World. For several years, he was blessed to have made this trip with all four generations of his family. Wally also traveled to several other states such as; Tennessee, California, Texas, Arizona, and to many of the forts east of the Mississippi. Most recently he had taken a tour of the White House where he was able to enter around back through the kitchen. He also spent time at the WWII Museum in New Orleans where all of the staff and guests present that day applauded to pay tribute to his service in the military. An intelligent and well-read man, Wally had a large collection of WWII books. He watched the news often and was able to offer bits of insight when he visited places like the DIA, the Detroit Zoo, Greenfield Village, Belle Isle and the Detroit Riverwalk. In fact, he was such a regular, that quite a few of these locations knew him by name. Wally cherished his family and they loved him in return. He is dearly loved and will be deeply missed. Beloved husband of the late Thelma for 51 years. Loving father of Janet (David) Arnold, Gordon (Deborah) Bartlett and Garry (Diane) Bartlett. Treasured grandfather of Matthew Arnold, Jonathan (Alicia) Arnold, Emily (Greg) Bosma, Andrew (Holly) Arnold, Sarah (Garry) Richardson, Richard (Kristin Betz-Camaro) Bartlett and Grant Bartlett. Proud great-grandfather of Andrew, Makayla, Bethanne, Madelyn, Riley, Abel, Cora, Hannah, Lauren and Nina. Wally is predeceased by six dear siblings and survived by caring many nieces and nephews. Wally's family will receive friends on Tuesday, October 19th from 10:30 A.M. until time of service 1:00 P.M. at A.H. Peters Funeral Home, 32000 Schoenherr at Masonic (13-1/2 Mile) in Warren.

GOUGH, Kenneth Alexander (11 Feb 1925 - 10 Jul 1967) - Suddenly at his residence on Monday, July 10, 1967, Kenneth Alexander, beloved husband of Edna (Oakley) Gough, 30 Silverdale Place. In his 43rd year. Dear father of Kenneth David, of London; brother of Marguerite (Mrs. James Johnston) and Robert Gough, both of London; son of Mr. and Mrs. Herbert Gough, London, Resting at the Geo. E. Logan and Sons Funeral Home, 371 Dundas Street, for service in teh chapel on Wednesday at 1:30 p.m., Rev. Clifford Park officiating. Interment in Woodland Cemetery.

GOUGH - In loving memory of a dear father, Kenneth Gough who passed away July 16, 1967.

The things we feel most deeply,

Are the hardest things to say,

And dearest Dad I loved you in a very special way.

If I could have one lifetime wish,

One dream that could come true,

I'd pray to God with all my heart,

For yesterday and you.

I miss you more than any one knos,,

As each day passed my emptiness grows,

The tears i shed I can wipe away,

But the ache in my heart will always stay.

No one knows the grief I bear,

When the family meets and you're not there.

You left so suddenly your thoughts unknown.

But you left me memories I am proud to own.

-Ever remembered by Diane and Ken

Ken was serving in HMCS Giffard, which was part of Escort Group C-1 and was in company with HMCS Valleyfield when she was torpedoed and sunk. Ken's brother-in-law, Victor Oakley, was lost when HMCS Valleyfield was sunk.

Portrait of Ken Gough Ken Gough and friend Robert (Bob) Divine (Devine??) note: Bob apparently died in a car accident soon after returning home from the war.

CHASE, Carl - beloved husband of Sheryl Chase, passed away peacefully after a brief battle with cancer on January 23, 2009 at the age of 66 years. Carl was born in Jemseg, NB on January 10, 1943. He joined the Royal Canadian Navy in 1960 and served on tribal class destroyers until his discharge in 1963. In 1964 Carl joined the Canadian Army and served until 1966 in the Signal Corp as a signalman. After discharge Carl moved to Fort McMurray where he worked in business with his brothers and later as a property manager. While in Fort McMurray, he developed a lifelong love for the game of golf and was active in the early development of Miskinaw Golf Course. Carl moved to Lethbridge in 1993and worked with the Corp of Commissionaires until his retirement. In retirement, Carl continued to enjoy fishing and golfing, especially with his brother Ron on trips to New Brunswick, travel to Hawaii with Sheryl and caring for his "zoo" at home. Carl was an outgoing person who made many friends and will be remembered for his quick smile, easy going nature and the joy he found in the small things in life. He will be sadly missed, and leaves to mourn his loving wife Sheryl; brothers Ron (Mary),Bill (Glenna), and Bob; sisters Joyce (Bob Finamore) and Alwyn Hygaard; sister in laws Pat (Dennis Miller), Jean Lowe, Judy (Tim Baxter), Flora (Dave Bray); Brother in laws Warren Fifield (Deb) and Jim Fifield (Edie) as well as numerous nieces and nephews. Carl had a kind heart and soft spot for animals and will be missed by his walking companion "little Scoot" Carl was predeceased by his mother Alice and father Cecil Chase and brother in law, Russ Hygaard and father in law John Fifield. A Memorial Graveside Service will be held at a later date in accordance with Carl's wishes. Memorial contributions if desired may be made to the Lethbridge and District Humane Society (SPCA), Box 783, Lethbridge, Alberta, T1H 3Z6.

CHARLESWORTH, Arthur Richard (Art) - beloved husband of Stephanie (Doren), passed away peacefully at the Chinook Regional Hospital on Wednesday, March 25, 2009 at the age of 83 years, surrounded by his loving family, after a brief illness. Art was born on September 23, 1925 in Bellevue, AB, to Arthur and Elsie (Talbot) Charlesworth. In 1927, Art's family moved to the farm in the Barrhill area near Picutre Butte. Art lived on this farm for 75 years excepting the years he faithfully served his country in the Royal Canadian Navy, during the Second World War. Art attended the Bulmer and Barrhill Schools. Art married Stephanie on February 14, 1947 and they farmed together for 45 years. In 2002, Art and Stephanie left the farm and moved to Lethbridge. Art is survived by his loving wife of 62 years; and their children, Ken (Eleanor), Jason (Michelle) and Haylie, Scott (Jessica), Duane (Val), Darrren (Deanna) and Carrie, Marilyn (Sam) Perverseff, Lorne, Ross (Wendy), Joel and Jasmine, Jamie (Derek) and Eddie Chamberlain, Allan, Alex and Coleby, Eleanor (Ron) Robertson and Brian, Sara and Bradley, Sherri (Tim) Hall and Stephanie and Ryan. He is also survived by his three brothers, Howard (Maureen), Willard, Ron (Carol) and two brothers-in-law Ron Keith and George (Selma) Mueller and numerous nieces and nephews and their families. A memorial service will be held at the McKillop United Church, 2329 15 Avenue South, Lethbridge, AB, T1K 0X5, on Wednesday April 1, 2009, at 1:00 P.M. with reverend Cathy Coates officiating. In lieu of flowers donations can be made to the Alberta Lung Association, Box 4500 Station South, Edmonton, Alberta T6E 6K2.

CUMMINGS, Kealey - 91, passed away peacefully December 9, 2017 at Windsor Park Manor in Ottawa, Ontario with family by his side. Kealey was born January 24, 1926 in Timmins, Ontario to Charles Gilbert and Ellen Sophia (Kealey) Cummings. Predeceased by his wife Lucille (Clusieau), daughter Ellen and his partner Frances Burns. Survived by his children Michael and Charlene. Proud grandfather to Daniel. Kealey was a WWII veteran who served in the Royal Canadian Navy from 1944 to 1946 aboard the HMCS Ottawa II. Following his discharge, he worked as a diamond driller and gold miner before joining Ontario Hydro as a construction electrician and becoming chief union steward in 1952. He was elected as Ontario Hydro Employees Union (OHEU), which became the Power Workers Union (PWU), first full-time president in 1957 and held that position for thirteen years. From 1955 to 1963, Kealey served as General Vice-President of the National Union of Public Service Employees (NUPSE) and he is considered one of the founding fathers of the Canadian Union of Public Employees (CUPE) which was formed in 1963 following the merger of the National Union of Public Service Employees and the National Union of Public Employees (NUPE). He served as a General Vice-President of the Canadian Union of Public Employees and was elected as CUPE National Secretary-Treasurer from 1975 – 1985. The last few years of his career were spent in London, England as Labour Counsellor to Great Britain and The Netherlands before returning to Canada. Retirement was spent in Ottawa with winters in Florida. Golfing was something he loved to do and to be able to golf all year was wonderful. Further survived by nieces, nephews, other relatives and friends. Kealey will be fondly remembered by family and friends as a loving father, uncle and friend, strong union leader and proud veteran. Services will be private. A celebration of his life will be held in the spring in Ottawa with final interment in Timmins. In lieu of flowers, donations to the Stephen Lewis Foundation in Kealey's name would be greatly appreciated.

O'BRIEN, Rodger Thomas Roswell (1918-2017) - beloved husband of the late Norma O'Brien, passed away peacefully in Taber, Alberta on Sunday, December 10, 2017 at the age of 99 years. The Funeral Service will be held at Southland Funeral Chapel, 5006 - 48 Avenue, Taber on Saturday, December 16, 2017 at 1:00 p.m. Burial to follow at the Taber Memorial Garden. Rodger is survived by two daughters Charlotte M. "Peggy" (Dale) Loomis of Coaldale and their daughters Deena (Stuart) MacWilliam (their children Lochlan, Torin, Rhyker and Finley) and Tara-Lee (Jon) Greenwood (their children Owen and Oliver); Brenda L. (Ray) Untereiner of Taber and their children Brent (Laurie) Untereiner (their children Kaitlyn, Evan and Blake) and Shannon (Mark) Della Valle. He is also survived by his siblings Dorothy Taylor, Gordon O'Brien and Pat (Evelyn) O'Brien as well as numerous loving nieces and nephews. He was predeceased by his wife Norma O'Brien; parents Roswell and Charlotte O'Brien; siblings and their spouses Irene (Arnold) Brearley, Ann (John) Tilston, Kay (Norman) Powell, Ruby Christine (Bill) Tilston, Della (Bill) Yuel, Earla (Howard) Smith and Lloyd (Jean) O'Brien; sister-in-law Vera O'Brien and brothers-in-law Ken Taylor and John Kerr. Rodger was born June 6, 1918 in Brandon, Manitoba to Roswell and Charlotte O'Brien. He served with the Canadian Navy from 1939 to 1945. Following his discharge from the Navy, Rodger worked for CP Rail as a conductor. He then went on to work for the United Transportation Union as Vice President. Rodger was proud of the fact that he lived in all the Canadian provinces, except Prince Edward Island. Rodger married his beloved wife of sixty nine years, Norma Hickson on August 5, 1941 in Saskatoon. Their love and commitment to each other, was an example to their children and grandchildren of what a marriage should be. He was a loving husband, father, grandfather and great-grandfather whose loss will be felt for years to come. If friends so desire, memorial tributes in Rodger's name may be made directly to the Knox United Church Memorial Fund, 4929 - 50 Avenue, Taber, Alberta T1G 1H7. Arrangements in care of Southland Funeral Chapel, Taber, Alberta. (Saskatoon StarPhoenix 14 Dec 2017)

PEACH, Max R., C2VS, RCN (28 Apr 1927 - 08 Dec 2017) - Max is lovingly remembered by daughter Maxine (Brian), sons Ricky and Gordon (Suzanne); grand-children Michael, Christina, Michelle, Denise, Laura, Cheryl and Shannon; and four great-grandchildren. He was predeceased by the love of his life, and wife of 59 years, Rose. Born and raised in St. Michael, Alberta, Max helped out on the family farm and convenience store before joining the Canadian Navy later in his teens. He rose to the rank of Chief Petty Officer before taking early retirement in 1967. Max later worked for the City of Victoria in the Bylaw and Tax Accounting department, retiring from there in 1987. During his retirement years Max enjoyed fishing, gardening and long walks. He and Rose were also frequent Reno visitors where he enjoyed playing Keno. At Max's request there will be no funeral service. The family would like to thank the staff at VGH. (Victoria Times Colonist 16 Dec 2017)

BLATHWAYT, William Charles, RCN - (27 Mar 1920 - 13 Dec 2017) - Veteran, WW2. Our beloved father Bill died suddenly in hospital on December 13, 2017, he was in his 98th year. He is predeceased by his beloved wife Noreen (2006) and his grandson James (2014). He is survived by his children Anne (Chris) of Grenville, NY; Gerry (Alex) of Ottawa; Dawn (Don) of Etobicoke and Justin (Carol) of Etobicoke. He leaves behind his grandchildren Wills, Anne, Ian and Patrick. Bill answered the call and joined the Royal Canadian Navy as a young man in 1939 and served his country for 25 years. He was able to travel the world with his career in the Navy. While in Belfast awaiting the Commissioning of the HMCS Magnificent, he met the woman of his dreams. Bill and Noreen were married in 1951 and they started their life together in London England before returning to Canada. They spent 55 years together raising a family, and helping to build St. Mary's Church and the Brampton community. Bill loved the outdoors, his cats and he was passionate about passing on a healthy planet to future generations. But, most of all, family was everything to Bill. He spent his weekends taking his children hiking, swimming, trekking and camping. He spent his years after the RCN with Consumers Gas, the Commissionaires, the Sheriff's office and, travelling with Noreen. He was so proud of all his grandchildren and loved to offer them his advice. He left his beloved home in Brampton and moved to an apartment in 2010. Thank you to the Personal Care Staff who helped him over the last 7 years, your kindness spoke volumes. Thank you to the Canadian Veterans Advocacy for helping him receive a pension late in life. Having his service to our Country recognized meant so much to him. He was a kind, thoughtful, caring man who will be missed by all those who knew and loved him. Family and Friends will be received at the Ward Funeral Home "Brampton Chapel", 52 Main Street South (Hwy 10), Brampton on Thursday, December 21, 2017 from 9:00 to 10:30 am. A Funeral Mass will follow at St. Mary's Roman Catholic Church, 66A Main St. South, Brampton at 11:00 am. Inurnment to take place in the spring. In lieu of flowers, please donate to the Shepherd's Trust or Toronto Sick Kid's Hospital.

IONSON, Vermont (Monty) - Passed away peacefully with his loving family by his side on August 15, 2017 at 94 years of age. Beloved husband of Rita (nee Morency) for 60 years. Cherished father of Carey (Sandy) Trepanier, Cheryl (Ionson) Doyle and Christopher (Kim) Ionson. Loving Papa of Shaun, Amy (Jesse), Micheal (Sonia), Brienne (Brian), Jenna (Trevor), Jeremy (Anna), Alex (Dustin) and great-papa of 10. Dear brother of Valera and predeceased by Clifford "Sonny", Sandra and Virginia. Monty will be sadly missed by his extended family and dear friends. If you so desire, donations to the Hospice of Windsor would be appreciated by the family. Visitation Friday 3-5 p.m. and 7-9 p.m. Veteran's Memorial Service on Friday under the auspices of RCL 594 at 4:00 p.m., followed by Parish Prayers at 4:30 p.m. at Families First 2130 Front., LaSalle, 519-969-5841. on Saturday, family and friends are invited to meet at Sacred Heart Church (1425 Divine St. LaSalle) after 10:00 a.m. until time of Funeral Mass at 11:00 a.m. (Windsor Star 17 Aug 2017)

"During the Second World War, Ionson served on the HMCS St. Clair which patrolled Canada's East Coast. It captured a German U-Boat, although Ionson said when you're down below loading shells, you can't see what's going on. The submarine was about 10 miles offshore from Truro, N.S., he said. "Once you shoot a salvo across the bow, they stop right then and there," he said of the submarine that was taken without incident." (excerpt from article in the Windsor Star)

FREELOVE, Richard Edward (Dick) (10 Sep 1937 - 14 Aug 2017) - Born in Cereal, AB, Dick has a yearning for adventure beyond the prairies and signed up with the Canadian Navy at the young age of 17. Following his long career with the Navy in which he earned his ship's cook certification and much praise, he took on a Mess manager role in Comox, BC before settling to Sooke, BC with his wife Mae and beloved poodle in 1978 on Sooke Basin. Thus, he was to spend the rest of his life overseeing the Basin and never being away from the ocean he loved. The guardian of the sea some may say! Dick was a caring and generous man always helping out those less fortunate. His memory shall live on with his friends and families just as the tides of the ocean are ever present. A celebration of his life will take place at the Royal Canadian Legion Branch 54, in Sooke on Sunday, September 3 at 1 p.m.

VOLKER, William George, C2RP, RCN - It is with great sadness that we announce the passing of William George Volker, born 26th March 1932 in Innisfail, Alberta, to Robert Louis Volker and Marion Catherine Volker, and who passed away peacefully after a long illness, at Vernon Jubilee Hospital 14 September 2017. He is survived by his wife Edyth, son Craig, Brothers Russell, Gordon and Harold and Sister Helen. He was predeceased by his parents, son Brian, and brothers Lorne and Kenneth. George moved from Alberta to Maple Ridge BC in 1944 with his parents and siblings where he attended Maple Ridge High School. In 1949 at the age of 17 he joined the Royal Canadian Navy, and was based in Esquimalt BC. He had not quite completed new entry training when he was assigned to the Destroyer HMCS Sioux and was on his way to the Korean conflict. He subsequently served a total of three tours of duty on three separate ships in that UN operation. He served 25 years in the Royal Canadian Navy and saw a large part of the World in the course of his duties. After retiring in 1974 George and Edyth ran a small farm in Salmon Arm and after a while he began a second career as a guard with the local RCMP detachment. During his time there he contributed to the community by coaching baseball, and by working as a Volunteer with the Provincial Emergency Services during the Salmon Arm Fire of 1998. George was an avid gardener who could grow anything. He grew fresh vegetables for his family for many years and his landscaping was immaculate and the flowers overwhelming in their abundance. In this way he added beauty to the world wherever he and his family lived. We must not forget either that he was a huge fan of the Vancouver Canucks and the BC Lions. In lieu of flowers, donations may be made to the BC Cancer Agency, The Parkinson's Society of BC, or The Heart and Stroke Foundation of BC and the Yukon. Memorial Service will take place on Saturday, October 21st at 11am at Pleasant Valley Dignity Funeral Services. A tea and a time to share and visit family will follow the service in the reception room. Arrangements under the direction of Vernon Funeral Home, Vernon, BC.

HMCS DISCOVERY, HMCS ONTARIO, HMCS SIOUX, HMCS ATHABASKAN, HMCS CAYUGA, HMCS NEW GLASGOW, HMCS CRESCENT, HMCS ASSINIBOINE, HMCS QU'APPELLE, HMCS ST CROIX, HMCS YUKON, HMCS MACKENZIE

PRIMIANI, Costantino (Stan), AB.Gunner (20 May 1924 - 10 Sep 2017) - passed away at the Salvation Army Rotary Hospice on September 10, 2017 survived by his daughter Nina, son Neil, and sister Norma and grandchildren Meghan, Joshua, Emmy-Kate, Zachary and Chenoa and great-grandchildren Heidi and Oren. Costantino (Stan) was born in Montreal, Quebec in 1924 to Giovanni and Luisa shortly after they emigrated from Italy. He joined the Canadian Navy in 1942 at the age of 18. He fought in 4 different seas as a gunner on the ship known as the HMS Assiniboine destroyer. He was in Brest, France on D-Day protecting the HMS Warspite from the U Boats coming out of Brest while the bombing was going on in the invasion. After surviving the war (without any injury!) he returned to Montreal where he met the love of his life, Barbara Irene, who he was married to until her passing in 2013. Starting in 1948, he successfully worked as a passenger agent at the airports for Trans Canada Airlines in Montreal, Japan Airlines in Los Angeles and finally, Air Canada in Vancouver until his retirement. He was a great people person who enjoyed helping the passengers at a time when flying was a privilege and they enjoyed his sense of humour and very accommodating service. His natural talent of communication and his capability of speaking 5 languages had him attending to many celebrities such as Louis Armstrong, Jimmy Stewart, Maria Callus and Maurice "Rocket" Richard. He loved his wife, children, grandchildren and great-grandchildren. His favourite thing to do was laugh. He surrounded himself with friends who had the gift of being funny and youthful. He was a great host who loved to see his family and friends have a good time. He requested that no service be held for him so we would like to take this opportunity to thank all the caring people that assisted him in the last year and the wonderful people at Gilmore Gardens who welcomed him to their family.

RENAUD, Claude Arthur - Surrounded by his family, retired Petty Officer 1st Class, Claude Renaud died peacefully at home on Friday, December 15, 2017 at the age of 57. Beloved husband of Cheryl (nee Warner). Loving stepfather of Danielle (Cox) O'Sullivan and her husband Danny, Sarnia. Cherished gramps of Jack Cox-Bell and Oliver O'Sullivan. Dear son of Yvonne Côté and her husband Fern, Ottawa. Son-in-law of William Warner, London. Brother of Moe (Julie), Ben (Chantal), Ottawa and Peter, B.C.. Brother-in-law of John Warner (Bonnie) Stoney Point, Ron Warner (Susan), Illderton, Ray Warner (Leise) Whitby, Dianne Edwards, London and Shirley Lazenby (Bill) Port Elgin. Also survived by many nieces and nephews. Predeceased by his father Albert Renaud and mother-in-law Audrey Warner. Claude was a veteran of the Royal Canadian Navy where he served for 21 years, retiring as Petty Officer 1st Class. For the past 15 years Claude worked with the Canadian Coast Guard. His love for his family was everything to him. He will be sadly missed but lovingly remembered by all. Cremation has taken place. A Celebration of Claude's life will be held at the McKenzie & Blundy Funeral Home & Cremation Centre, 431 N. Christina St., Sarnia on Thursday, December 21, 2017 from 1:00 - 4:00 p.m. A private family celebration and burial will take place at a later date in Ottawa. As an expression of sympathy, those who wish may make a donation to St. Joseph's Hospice, 475 N. Christina St., Sarnia, N7T 5W3 or The London Regional Cancer Program, 747 Baseline Rd., London, N6C 2R6. (Ottawa Citizen 18 Dec 2017)

AMYES, Alfred William Bratton, E.A. 4c, 21606, RCN, MPK - 22 Oct 1940, HMCS MARGAREE - Born 16 Sep 1912 son of Alfred and Ellen Aymes, of Victoria, BC. Husband of Margaret M. Amyes, of Victoria.

ARCHER, George, CPO, 2556, RCN, MPK - 22 Oct 1940, HMCS MARGAREE - Born 24 Dec 1905, son of William and Annie Archer, of Briton Ferry, Glamorgan, Wales; husband of Mary Agnes Archer, of Esquimalt, Bc.

George Archer was born in Preston Lancashire England and the family moved to Briton Ferry when he was 5 yrs. He joined the Royal Navy when he was 16 yrs. In 1930 or 31 the Canadian Navy was trying to build itself up and encouraged young men from the Royal Navy to transfer. So he did and came to Esquimalt on the Skeena in 1931. He was saved from the Fraser in June 1940 and then went down with the Margaree in October 1940. He was nicknamed "Jock" because he used to wear a Scottish hat. He used to sew sailor suits as a hobby - both on the ship and at home. My mother said that he had visited the ports so often he wasn't interested in going ashore so he took up sewing.

ARMSTRONG, Arthur Webster, Tel, 2235, RCN, MPK - 22 Oct 1940, HMCS MARGAREE - Born 20 Jun 1910, son of David and Charlotte Jane Armstrong; husband of Gladys Emily Armstrong, of Halifax, NS.

ARNOTT, Robert Sydney, LS, 2639, RCN, MPK - 22 Oct 1940, HMCS MARGAREE - Born 26 Jul 1914, son of James and Lillian Maud Arnott, of Montreal, QC.

AULENBACK, George Vallellie, AB, 2966, RCN, MPK - 22 Oct 1940, HMCS MARGAREE - Born 19 Sep 1919, son of Percy and Margaret Estella Aulenback, of Liverpool, NS.

BAKER, Owen Charles, AB, A1795, RCNR, MPK - 22 Oct 1940, HMCS MARGAREE - Born 16 Apr 1921, son of Austin M. and Stella M. Baker. Brother of Rita Arnold, of East Jeddore, NS.

BAKER, Thomas Morley, AB, 3265, RCN, MPK - 22 Oct 1940, HMCS MARGAREE - Born 23 May 1920, son of Harry Edgar and Agnes Baker, of Victoria, BC.

Able Seaman Thomas Morley Baker was born in Tantallon, Saskatchewan. Enlisted on October 03, 1938, Esquimalt, British Columbia. Baker survived the sinking of HMCS Fraser. He was the son of Harry E. Baker who came from Nottingham, England, to Tantallon, Saskatchewan to operate a butcher shop in 1909, his mother Agnes was born at Tantallon. The family moved to Victoria in 1934. Thomas was a labourer when he enlisted.

BARROW, Israel, Sto PO, 41077, RCN, MPK - 22 Oct 1940, HMCS MARGAREE - Born 16 Oct 1893, son of Alfred and Mary Barrow. Husband of Lillian M. Barrow, of Sault Ste. Marie, ON.

Israel Borrow of Sault Ste. Marie Joined the RCN June 28 last as a stoker petty officer. He served more than eight years in the Royal Navy, securing his discharge after the last war. A native of Manchester, he came to Canada in 1920 and lived at Stratford and Swift Current, Sask., before coming to the Sault five years ago. he was married, with eight children and was forty-eight years of age.

O'BRIEN, John Charles, VAdm, RCN - Born 16 Dec 1918, Hove, Sussex, UK. Died 24 Mar 1996, Ottawa, ON.

Portrait of Capt. O'Brien when he was CO of HMCS Bonaventure

HMS EREBUS

HMS VINDICTIVE

HMS ROYAL SOVEREIGN

HMS BERWICK

HMCS MAGNIFICENT - Served in Magnificent in 1954 as XO

HMCS BONAVENTURE - 3rd Commanding Officer

SMITH, Donald (Don), P2SW, RCN (1935-2017) - We will miss you, Don, and your lovely smile. Celebration of Life will be December 2, 1-4 at the Eagles.

HMCS CORNWALLIS, HMCS HOCHELAGA, HMCS NADEN, HMCS MARGAREE

CORMACK, Lloyd Alexander (1930-2017) - With deep sadness the family would like to announce the passing of Lloyd, at home with family by his side, on Thursday, October 26 at the age of 87 years. Lloyd is survived by his daughters Darcy Van Wyk (Rick), Kim Wahl (Dwain), and daughter-in-law Darlene Cormack, as well as his brother Terry Neary (Margaret). He also leaves behind his grandchildren Stephanie Combot (Grant), Bradley Van Wyk (Breanne), Kristina Wahl, Sherri Gerbrandt (Justin), Jaclyn Wahl, Bryson Wahl (Chantel), Tyler Wahl (Amber) and Quinn Cormack (Alex), as well as five great-grandchildren. Lloyd was predeceased by his wife Rose Cormack, daughter Allyson Cormack, and two sons baby Joseph and Daren Cormack. Lloyd grew up in Lucky Lake, Saskatchewan. He helped his dad on the farm until he was old enough to join the Navy. He was posted aboard the Destroyer Sioux which took Lloyd to the Korean War. When the war was over Lloyd joined the Air Force where he became a mechanic. Around this time he met the love of his life, Rose. They travelled a lot until they made Charleswood their home and raised their family. He loved spending the summer months at the Whiteshell with his family. Lloyd's passions were bowling, darts and walking with his good friend Arnie. Later on in life shuffle board became another passion of his. Lloyd was a true animal lover, he always had treats ready for any animal that would happen to stop in. Lloyd loved family gatherings and good food. His door was always open for coffee and he would be willing to help anybody who was ever in need. We will truly miss him. Thank you to Sandra and Reliable Homecare, Veteran's Affairs and Sturgeon Creek Residence I staff who always watched out for Dad Flowers are gratefully declined and donations may be made to the Heart and Stroke Foundation, 6 Donald Street, Winnipeg, MB R3L 0K6 or the MS Society, 1465 Buffalo Place, Winnipeg, MB R3T 1L8. A graveside service will be held at 10:30 a.m. on Friday, November 3, 2017 at Chapel Lawn Funeral Home, 4000 Portage Ave., Winnipeg, MB with a luncheon to follow. Pallbearers will be; Rick, Dwain, Grant, Bryson, Bradley, Tyler, Quinn, Justin and Arnie. For those who wish to sign the online (Winnipeg Free Press 28 Oct 2017)

FINKBEINER, Howard (Doc), SBA - date of passing unknown

KENDALL, Rod, LS.HSD - of West Amelia St, Thunder Bay, ON. Died 1998

WEARY, Martin, AB.AA3 - WW2 Veteran RCN - Passed away at the Brockville General Hospital Garden Street Site on Wednesday December 12, 2007. Martin Weary in his 84th year, beloved husband of Madeleine (nee LeBlanc-Grogan). Martin leaves behind his brother Bill (Katherine Gray), Que., his sister Barbara (David Cullon) BC, his brother in law Claude LeBlanc (Martha Lacoste), sister in laws Irene L. Marshall, Louise (Floriant Ouellet) and Jeannette (Jacques Morin). He will be fondly remembered by stepsons Steve and Jerry (Josee) Grogan. Sincere thanks to the staff of the 2nd floor at the Brockville General Hospital (Garden St. Site). Funeral arrangements will take place at a later date in Morin Heights (Que).

ABRAMOVITCH, Jack - Peacefully, on Monday, October 15, 2012, in his eighty-eighth year. Beloved husband of the late Susan for sixty-one years. Loving father and father-in-law of David and Sylvia, Jeffrey and Ruth. Cherished grandfather of Jessica, Lori and Noah, Jason, and Corey. Dear brother of Jerry, and Sydney, and predeceased by his four sisters. Special thanks to the staff of the Ste. Anne's Veterans Hospital for their exceptional care and compassion. Graveside service on Thursday, October 18, at 12:00 p.m. at the Field of Honour Cemetery, Jewish section, Pointe- Claire. Shiva strictly private. Arrangements entrusted to Paperman & Sons. (Montreal Gazette 17 Oct 2012)

AUBERT, Joseph Dollard, AB, RCN - Born 1925 Died 1991

COZENS, Edward, AB, VR-3603, RNCVR - Born 16 Apr 1889 Died 29 Mar 1966, age 76

NORRIS, Paul B., 56815-H, RCN - Born 1938 Died 2001

TURNER, John Alexander, ERA, RCNVR / Cdr (AERE), RCN - Born 29 Jul 1924, Oshawa, ON Died 09 Feb 1998, Chilliwack, BC

BEAUCAMP, Gerald Joseph Constantine, AB, 2807, RCN, MPK - 22 Oct 1940, HMCS MARGAREE - 01 May 1919, son of James E. and Cora Constance Beaucamp, of Vancouver, BC.

Able Seaman Gerald Joseph C. Beaucamp, age 21, of 2150 Oxford Street, was rescued from the English Channel waters when H.M.C.S. Fraser went down. He was born in Ponteix, Saskatchewan and attended Britannia High School in Vancouver. He was a Vancouver Sun carrier, and joined the Navy in January 05, 1937, Esquimalt, BC. He was a torpedo man. His brother is a Sun carrier.

BINGHAM, Edward John Baston, CPO, 1998, RCN, MPK - 22 Oct 1940, HMCS MARGAREE - Born 07 Mar 1905, on of Edward C. and Emily H. Bingham, of Saint John, NB. Husband of Edna L. Bingham, of Halifax, NS.

Edward James B. Bingham joined the RCN as a boy seaman at age 15 in 1921. At the age of 28 he was the youngest Chief Gunners Mate. He was the middleweight boxing champion for 10 years. He had three brothers that served in the Canadian Navy in WW2, Fred C., died Saint John, NB 1980, Thomas died in Halifax, NS, 1992 and Harold Bingham died 2009, Mount Uniacke, NS.

BINGHAM, Fred C. - Died 1980 in Saint John, NB. Brother of Edward, Thomas and Harold Bingham all of whom served in the RCN during WW2.

BINGHAM, Thomas - Died 1992 in Halifax, NS. Brother of Edward, Fred and Harold Bingham all of whom served in the RCN during WW2.

BINGHAM, Harold Clinton - of Saint John, NB, died 2009 in Mount Uniacke, NS. Brother of Edward, Fred and Thomas Bingham all of whom served in the RCN during WW2.

BOILEAU, Joseph Phileas Laurent, OS, 3496, RCN, MPK - 22 Oct 1940, HMCS MARGAREE - born 19 Jul 1922, son of Simeon Boileau, and of Florida Boileau, of Montreal, QC.

Story by Allan Cook - Mother of young Montréal Seaman proud of his part in H.M.C.S. Fraser saga. Mrs. Simeon Boileau sat and beamed last night as her mind travelled back over the exploits of her 18-year-old son, whose cheerful singing kept up the spirits of his fellow perched on the overturned hulk of H.M.C.S. Fraser on a dark night somewhere at sea. His mother named him Joseph Philias Laurence Boileau, but to his shipmates he's always been known simply as "Frenchy", a boy seaman who enlisted a year ago when he was 17. Mrs. Boileau didn't need to tell the reporter. "I'm proud of the boy." Her every movement, every gesture, betrayed it. Not all her pride was for "Frenchy." "I've got another boy, Leon, two years older," she said. "He enlisted in the navy, too, and is waiting to be called up now. "Frenchy" Boileau, who has been hailed in England as one of the heroes of the disaster which befell the Canadian destroyer Fraser, was noted as a sound sleeper in his own home. He proved his reputation when he remained asleep after another ship had cut through the Fraser 20 feet from where he lay, splitting the ship in two. A shipmate awakened him; however, by "yanking at his ears" and when "Frenchy" tumbled out on deck with the others, the hulk was already turning on its side. The fresh air and the sigh of his pals safe were too much for the young Montréal lad, and he broke forth with "Roll Out the Barrel." It was the first tune that came to mind he said later, so he just whooped it up and soon the other joined in. Mrs. Boileau has had no official notification of her son's rescue yet but saw his name in the list published in the newspapers, she said happily. From her it was learned that Laurence will not be 18 until July 19. He enlisted on July 31 1939 after he had been twice turned down because if his youth. (Source: Ultimate Sacrifice by Robert D'Aoust)

BOUTET, Charles Henri, OS, 3340, RCN, MPK - 22 Oct 1940, HMCS MARGAREE - Born 01 Mar 1922, son of Gaudiose and Marie Boutet, of Courville, QC.

BREBBER, John Grant, L/Sto, 21501, RCN, MPK - 22 Oct 1940, HMCS MARGAREE - Born 24 Nov 1916, son of John Brebber, and of Martha F. Brebber, of Shaunavon, Saskatchewan.

Leading Stoker John Grant Brebber, son of Mrs. Martha F. Brebber, of Shaunavon, Saskatchewan. He enlisted on September 13, 1937, Esquimalt, British Columbia. He was a farmer before enlisting. He was also a survivor of HMCS Fraser. Mrs. Brebber stated in his last letter, he said he was on three weeks sick leave. He was in hospital in England from June 04 to September 16, suffering from tropical fever. He saw service in the West Indies prior to going to England. As a young boy Leading Stoker Brebber always wanted to be in the navy and to make the sea his life work. Jackie was born at Lacombe, Alberta, attended school at Shaunavon, Saskatchewan. He was the son of John and Martha Brebber of Manyberries, Alberta. After John's death Martha married John Flynn (1929) and moved to the String Butte district south of Gull Lake. His brother George and half-brothers Jerome and Richard Flynn plus half-sister Florence also served in the Navy. (Source: Ultimate Sacrifice by Robert D'Aoust)

BROCKWAY, Harold T., A/L/Sto, P/K 66783, Royal Navy, MPK - 22 Oct 1940, HMCS MARGAREE

BURNETT, John Henry, Sto, 21619, RCN, MPK - 22 Oct 1940, HMCS MARGAREE - Born 20 Jun 1920, son of Evan A. Burnett, and of Jane Burnett, Victoria, BC.

Stoker John Henry Burnett, age 20, was born in Victoria and joined the Navy in 1938. He was educated in Esquimalt. He joined the navy in July, 1938. He survived the sinking of HMCS Fraser and was later killed when HMCS Margaree went down.

CALDER, William Allen, LS, 2482, RCN, MPK - 22 Oct 1940, HMCS MARGAREE - Born 10 Aug 1913, son of David R. Calder, and of Emily Marie Calder, of Port Mellon, British Guiana.

Leading Seaman Calder, age 26 was born in Revelstoke and was educated in Gilmore School, Vancouver. He had been in the Navy nine years, first serving on the destroyer HMCS Margaree, HMCS Skeena, then on to HMCS Fraser. He was drafted ashore off HMCS Fraser just days before she was sunk. LS Calder died when HMCS Margaree went down.

Newspaper article on the death of William Calder

CAMPBELL, Donald Leslie, AB, 3086, RCN, MPK - 22 Oct 1940, HMCS MARGAREE - Born 06 Aug 1918, son of Malcolm Leslie and Jean S. Campbell, of Vancouver, BC.

AB Donald Leslie Campbell, formerly residing at 4116 Kingsway, New Westminster, BC, was born in Saskatoon, SK., August 6th, 1918. Seaman Campbell was educated at Burnaby South High School, where he played on the rugby team. He joined the RCN at Esquimalt, BC, in 1937. he was on the destroyer HMCS Fraser, whcih was lost on June 25th, 1940, off the coast of France, but Campbell was saved, receiving only a leg injury. Four months later he was aboard HMCS Margaree, which was lost at sea on the night of October 22nd while in a collision with another vessel in the North Atlantic Ocean. Seaman Campbell was unmarried and is survived by his mother, Mrs. Jean Campbell of 1269 Nicola St., Vancouver, BC (Source: Operation Picture Me)

CANDY, Alexander Aylett, LS, 2516, RCN, MPK - 22 Oct 1940, HMCS MARGAREE - Born 15 Aug 1913, son of George and Rose Candy, of Kamloops, BC.

Leading Seaman Alexander Aylett Candy was the second son of George Candy, Kamloops, BC, a First Great War veteran. Prior to sailing, Leading Seaman Candy was given the opportunity to be landed for an advance anti aircraft gunner course but turned it down so he could sail with the Margaree. His brother, Arthur of HMCS Restigouche, rescued Leading Seaman William Donaldson when the Canadian destroyer HMCS Fraser sunk.

CANN, Malcolm Angus, AB, A1717, RCNR, MPK - 22 Oct 1940, HMCS MARGAREE - Born 16 Apr 1921, son of Mr. and Mrs. John L. Cann, of Yarmouth, NS.

CARSE, James Gilbert, Sto 2c, 21680, RCN, MPK - 22 Oct 1940 - HMCS MARGAREE - Born 25 Jan 1919, son of James McKenzie Carse, and of Jessie Carse, of Vancouver, BC.

CARTER, Victor Edward, LS, 2818, RCN, MPK - 22 Oct 1940 - HMCS MARGAREE - Born 01 Nov 1919, son of Elmer Douglas and Ada Grace Carter, of Vancouver, BC.

CHEDISTER, Ward Donald, LS, 2661, RCN, MPK - 22 Oct 1940, HMCS MARGAREE - Born 12 Aug 1916, son of Willard Fillmore Chedister and Edna Ethelda Chedister, of Cadillac, SK.

Leading Seaman Ward Donald Chedister was born in Cadillac, Saskatchewan. His parents Willard Fillmore and Edna Ethelda Chedister came from Michigan to homestead in the Driscoll Lake district in 1911. Three years later Willard was appointed as secretary of the Rural municipality of Wise Creek and served in that capacity until his death in 1948. Ward enlisted in the Navy on March 12, 1934 at Esquimalt, BC. His brother Willard Jr. also served in the Navy, but was invalided home and spent three years at Fort San before recovering from tuberculosis. (Source: Ultimate Sacrifice by Robert D'Aoust)

CLARKE, Ralph Leslie, Tel, 2824, RCN, MPK - 22 Oct 1940, HMCS MARGAREE - Born 27 Dec 1919, son of Ralph Leslie and Enid F. Clarke, Victoria, BC; husband of Ethel Martha Clarke, Enfield, Middlesex, England.

Telegraphist Ralph Leslie Clarke, age 20, was born in Victoria and enlisted in the navy four years ago, taking his early training at Portsmouth, England. He returned to Victoria aboard the destroyer HMCS Fraser as a telegrapher and was aboard HMCS Fraser when it was sunk, he was seriously injured. He was married only a few weeks ago to Miss. Ethel Martha Cox formerly of Windsor, Ontario. His mother Mrs. Enid F. Clarke resides in Refuge Cove, British Columbia.

KING, Terry, C1BN - passed away unexpectedly Tues 19 Dec 2017. The funeral will be held at HMCS NONSUCH this Saturday 23 Dec at 1300. Following the internment a reception will be held in the messes at NONSUCH. All are invited to attend.

HMCS CALGARY - Served in Calgary c1994-95

HMCS NONSUCH

SNEATH, Robert Alan (Rob) (18 Nov 1965 - 27 Nov 2017) It is with indescribable sadness that we the family of Rob Sneath of Dartmouth wish to announce his passing on November 27, 2017 at the age of 52. Rob was born in Brantford, Ontario on November 18, 1965, the middle child of Hap and Artie Sneath. Growing up within an athletic family, Rob played all sports, excelling however in Canada's sport, hockey. Rob left home at 18 to join the military and beyond the various jobs he held in his 24 years of service, including Boatswain, Peri, and ACS Tech, it was the sporting opportunities provided by the military that Rob cherished. He played at a caliber matched by few others, with particular highlights being many national championships, a try out for the Philadelphia Flyers at the age of 27, followed by Team Canada two years later, and culminating just last month in him being inducted into the Canadian Military Sports Hall of Fame for hockey. Rob's humble and unassuming nature made him a natural leader both on and off the ice.

Although Rob described his happy place as the rink, there was no game he would put before his family. Rob was the epitome of father, being a single dad for many years to his daughter Ally and later expanding his family to include his son Robbie and daughter Carlee. Whether it was doing girlie things like painting nails or doing hair, or coaching Robbie on the ice, or talking incessantly about their shared love of sports, Rob was always present and available to his children. He cherished calls from Ally from out West and would never turn down a board game with Carlee or watching Sports Desk with Robbie. More recently, Rob found the love of his life, Kerri (L'Esperance) and welcomed her children James and Marlee (Fougere) into the brood, relishing in their pastimes with comparable vigour. Together, Rob and Kerri formed the most amazing blended family, with lots of laughter, as well as the typical challenges that come with four teenagers in the house. The memories that were formed by "Team Fun" will live on in the hearts of Kerri and the kids forever.

Rob also leaves behind to cherish amazing memories, his parents Hap and Artie (Brantford Ontario), brother, Frank (Diane) (Brantford Ontario), sister and best friend, Barb and her husband Ross (Eastern Passage), as well as six nieces and nephews who all meant the world to Rob. He also has a large extended "family" in the many hockey teammates that he has played with over the years, as well as many other friends, work colleagues from his time in the military, and later with PSP, and the countless youth that he has impacted as a coach. Rob's passing will have a profound effect on so many, not the least of which is his faithful, canine companion, Starly, who has been by his side throughout his entire journey with Melanoma over the last two years.

As we reflect on the life of a man who gave so much to others, take the opportunity to make someone else's day just a little bit brighter, love unconditionally, and endorse Rob's personal motto, "Simple Pleasures....Bigger Life." A celebration of Rob's life will be held at 2pm, Saturday, December 2, 2017 at the Shearwater Fitness & Sports Centre. Following the ceremony, feel free to bring a dish to share in a potluck. Arrangements entrusted with Dartmouth Funeral Home. Donations may be made to Kids' Sport.

2017 CAF Sports Hall of Fame inductee - Sgt (Retd) Robert Sneath was one of the CAF's top hockey players. Over the course of his 22-year sport career, Sgt (Retd) Sneath won 22 CAF national medals and 35 CAF regional medals in five sports. He was named an All-Star 23 times and was honored with countless MVP awards. Sgt (Retd) Sneath's talent was recognized by the elite hockey community when, in 1992, he earned a tryout with the Philadelphia Flyers of the NHL. He was also invited to the Canadian national hockey team tryouts in 1995. Whether playing ice hockey, ball hockey, golf, slo-pitch or soccer, Sgt (Retd) Sneath's athletic accomplishments were distinguished by his sportsmanship and leadership on and off the ice and the playing field. In addition to his remarkable talent on the ice, Sgt (Retd) Sneath was long active in coaching and offered instructional hockey clinics to many CAF members and their families.

Photo of Rob Sneath on the ice

COVENEY, Frank Edward Douglas (Pump) - (1952-2017) passed away at the Lloydminster Hospital, Lloydminster, Saskatchewan on Friday, December 8, 2017 at the age of 65 years. The Celebration of Life will be held at a later date. Donations in memory of Frank may be made to Valour Place. Frank served 23 years in the RCN.

HMCS ST CROIX, HMCS KOOTENAY, HMCS QU'APPELLE, HMCS YUKON, HMCS VANCOUVER, HMCS CALGARY

CONWAY, Leo Charles, AB, V2215, RCNVR, MPK - 22 Oct 1940, HMCS MARGAREE - Born 20 Sep 1911, son of Charles A. and Mary Conway, of Saint John, NB; husband of Laura Edith Conway, of Saint John, NB.

CORBIN, William Harold, PO, 2531, RCN, MPK - 22 Oct 1940, HMCS MARGAREE - Born 21 Jun 1912, son of Harold Rosie Corbin, and Annie M. Corbin, of Kamloops, BC. Husband of Isabella Corbin, of Victoria, BC. Mrs. Annie Corbin was a member of the Remembrance Association, Silver Cross Women of Canada, Kamloops, BC.

Petty Officer William Harold Corbin age 30, leaves his wife, Mrs. Isabella Corbin and a son and daughter in Victoria. His mother Mrs. H. R. Corbin, three brothers and two sisters live in Kamloops, B.C. and another sister, Mrs. Kenneth Clarke lives in Vancouver, B.C. He was born in Prince Rupert, B.C. and had been in the Navy for 11 years, being stationed at Esquimalt until last year. He was prominent in rugby and rowing circles. Before transferring to HMCS Margaree, he served aboard the destroyers HMCS Vancouver, HMCS Skeena and HMCS Ottawa. (Source: Ultimate Sacrifice by Robert D'Aoust)

COXON, Thomas, AB, 2838, RCN, MPK - 22 Oct 1940, HMCS MARGAREE - Born 10 Apr 1914, son of Thomas and Edith Coxon, of Belleville, ON; husband of Lillian Coxon, of Halifax, NS.

CRANE, Alan Creighton ERA 4c, 21550, RCN MPK - 22 Oct 1940, HMCS MARGAREE - Born 28 Apr 1916, son of Arthur Cyril and Dora Jane Crane, of Esquimalt, BC.

ERA Alan Creighton Crane was born and educated in Victoria, B.C. He joined the Canadian Navy in July 1938 and was a survivor of HMCS Fraser.

CUNNINGHAM, Edward Arnott AB, 2934, RCN MPK - 22 Oct 1940, HMCS MARGAREE - Born 10 Apr 1920, son of Jean Cunningham, Vancouver, BC.

AB Edward Arnott Cunningham age 20, whose mother resides at 1155 Comox Street, Vancouver, was another HMCS Fraser survivor who lost his life when HMCS Margaree was lost. He joined the Navy in 1937 as a boy seaman and was in England when the war started, taking a special gunnery course. Edward attended Dawson and King George High School. Before he joined the RCN, he was a Sea fourth Cadet. Mrs. Cunningham, who has been ill for some time, is prostrated by news of her son's death.