---
HMCS ORIOLE QW3 / KC480
Sail Training Vessel
---
HMCS ORIOLE on a spinnaker run in the straits

Courtesy of Gevan Dale
Laid down: 1921

Launched:

Commissioned: 19 Jun 1952

Paid off:
The ORIOLE was originally laid down as the ORIOLE IV, the successor in a line of vessels named ORIOLE that were in service as the flagships for the Royal Canadian Yacht Club of Toronto, Ontario. During World War II, she was chartered by the Royal Canadian Navy as a training vessel. In 1949 she was again chartered by the Navy as a new recruit training vessel, and subsequently moved to Halifax, Nova Scotia, in 1951. She was officially commissioned HMCS ORIOLE 19 Jun 1952.
On 19 Jul 1954 she departed Halifax and after a 73 day voyage with port visits in St. George's Bermuda; Guantanamo Bay, Cuba; Cristobal and Balboat, Canal Zone; Acapulco, Mexico; san Diego and San Francisco, California; she arrived in Esquimalt on 03 Oct 1954 to become a training vessel to the Naval Officer Training Centre.
In Jul 1959 Oriole took part in the Swiftsure Classic.
---
Photos and Documents Crew photos
---
Commanding Officers
LCdr Ellsworth T. Coggins, RCN - 19 Jul 1954 - 03 Oct 1954

LCdr Charles A. Prosser, RCN - 22 Jan 1957 - 12 Mar 1963

LCdr William (Bill) Desmond Walker, RCN - 1963 - 1965

LCdr Geoffrey Strickland Hilliard - 1967 - 1969

Cox, Peter S. - 1970 - 1972 (approx)

Cdr William (Bill) Desmond Walker, RCN(R) - 1973 - 1981
---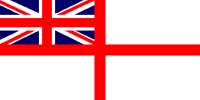 In memory of those who have crossed the bar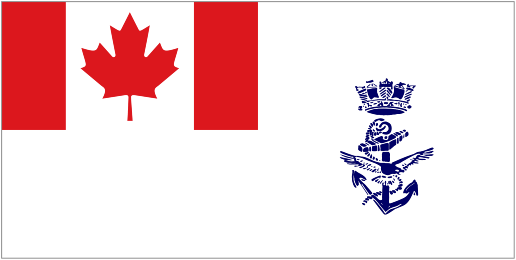 They shall not be forgotten
---
Former Crew Members
(*54) = 1954 Coast Transfer crew 19 Jul 1954 - 03 Oct 1954
Blakeston, William, OS (*54)

Burchell, James, LS (*54)

Codd, Gordon

Cole, Donald, PO (*54)

Collins, Harold, AB (*54)

Cuthbertson, Donald, LSCK - 2000 (Victoria - Maui trip)

Duffy, Ronald, AB (*54)

Ellis, Lee, AB (*54)

Foster, Albert, AB (*54)

Fraser, K.E., Engineer - 1948

Frenette, Mario, LS - 1982

Goyette, Rolland, AB (*54)

Hanna, Keith, PO

Howe, Norman, PO (*54)

Jackson, David, LSBN - 1982

Jones, Kenneth, LS (*54)

King, Terry, PO (*54)

Lorentz, Elmer, LS (*54)

Lattimer, E. J., Lt, (*54)

Malthus, Steven, LS - 1982

Martin, Ken, 1st Mate - 1948

O'Hara, Pat, LSBN - 1982

Outhit, Peter, OCDT - UNTD summer training 1958

Pangman, Peter M., CO - 1948

Reid, Jim

Smith, M. E., Cdr, (*54)

Smith, LCdr - 1982

Threlfall, Joseph, PO (*54)

Weagle, Earle, LS (*54)

Wood, Joseph, AB (*54)

Woolgar, David, AB (*54)
---
Photos and Documents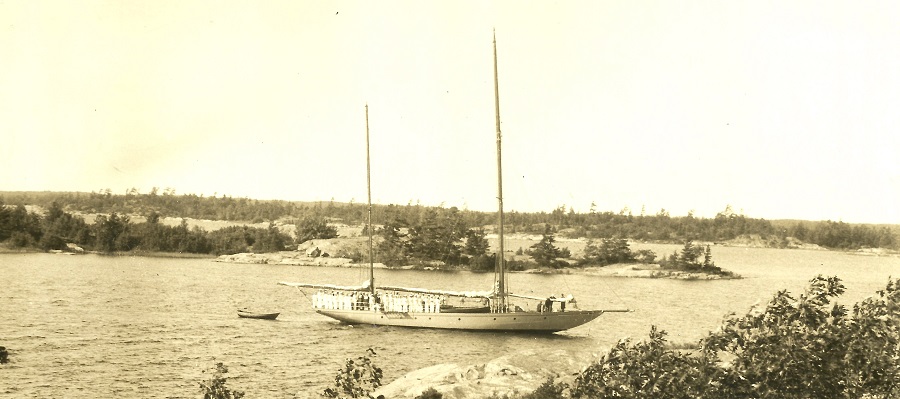 RCN Training Vessel HMCS ORIOLE during the Second World War
From the collection of Lt Richard (Dick) Simon
Courtesy of Rick Simon
---
HMCS ORIOLE
Courtesy of Mike O'Keefe
of Mike's Militaria (RCN and RN Memorabilia)
---
Rough Water Give Severe Test To 12 Sea Cadets on Cruise to City

The Bellville Intelligencer, 27 Jul 1948

Source: Prince Edward County Archives Microfilm collection

Researched and complied by: © John Lyons 2015

Newspaper article on HMCS ORIOLE from the Picton Gazette, Picton, Ontario, 16 May 1958

Source: Prince Edward County Archives Microfilm collection

Researched and complied by: © John Lyons 2014

Newspaper article on UNTD summer training - OCDT Peter Outhit on HMCS ORIOLE

The Halifax Mail-Star 14 Aug 1958

Research by / Courtesy of George Newbury

HMCS ORIOLE aground of Clover Point, BC, in the 1960s

Photographer: Janice Mason

Courtesy of Janice Mason

HMCS ORIOLE day sail with Royal Roads Cadets 05 Dec 1964

Lcdr Bill Walker, captain (right) and Lt FA Perry (Royal Roads French Prof.)

DND photo / Photographer: Len Watling

Courtesy of Eric Ruff

HMCS ORIOLE day sail with Royal Roads Cadets 05 Dec 1964

Eric Ruff (left) and John Jamieson

DND photo / Photographer: Len Watling

Courtesy of Eric Ruff

HMCS ORIOLE day sail with Royal Roads Cadets 05 Dec 1964

Royal Roads Cadets relaxing on deck

DND photo / Photographer: Len Watling

Courtesy of Eric Ruff

HMCS ORIOLE 1965

Courtesy of Eric Ruff

Photographer unknown

HMCS ORIOLE 1966

Courtesy of Eric Ruff

Photographer unknown

HMCS ORIOLE - date unknown

Courtesy of Eric Ruff

Photographer unknown

HMCS ORIOLE Race Crew - Tall Ships Race 1979

From the collection of CPO1 Keith Hanna, ret'd

Courtesy of Kevin Hanna

HMCS ORIOLE circa 1978

From the collection of CPO1 Keith Hanna, ret'd

Courtesy of Kevin Hanna

Souvenir from the Capt Cook Voyage 1978

From the collection of CPO1 Keith Hanna, ret'd

Courtesy of Kevin Hanna

HMCS ORIOLE LC480 - ship's log 1982-1987 (2 pages)

From the collection of CPO1 Keith Hanna, ret'd

Courtesy of Kevin Hanna

Article on the retirement of Cdr Bill Walker - HMCS ORIOLE's CO for 12 years

From the collection of CPO1 Keith Hanna, ret'd

Courtesy of Kevin Hanna

HMCS ORIOLE close hauled stbd tack

Courtesy of Gevan Dale

Securing the foresails on HMCS ORIOLE

Courtesy of Gevan Dale

Relaxing on the spinnaker boom on HMCS ORIOLE

Courtesy of Gevan Dale

ORIOLE banyan with Steve Graham and Allan Cottrell

Courtesy of Gevan Dale

HMCS ORIOLE

Courtesy of Gevan Dale

HMCS ORIOLE knock down at the end of Vic-Maui 88

Courtesy of Gevan Dale

Brass plaque on HMCS ORIOLE indicating sails and sail angles for various wind/weather conditions

HMCS Moncton 708 and HMCS ORIOLE in the Northumberland Strait - Jul 2017

Courtesy of Eric Hambley

© Eric Hamnley 2017

HMCS ORIOLE - date unknown

From the collection of Sid Dobing

Courtesy of Brian Dobing

HMCS ORIOLE pays its first visit to Picton Harbour

The Picton Gazette - 17 Aug 2022

Researched by John Lyons
---