---
HMCS CHALEUR 164
Bay Class Minesweeper
---
| | |
| --- | --- |
| | HMCS CHALEUR 164 - 07 Nov 1959 |
Laid down: 20 Feb 1956

Launched: 11 May 1957

Commissioned: 12 Sep 1957

Paid off: 18 Dec 1998

Fate: Sold for private use. Last sighted Dec 2021 sunk at her moorings on Little Potato Slough off the San Joaquin River near Stockton, CA.
Built by Marine Industries Ltd., Sorel, she was commissioned on 12 Sep 1957. Her specifications when built: Displacement: 396 tons, Length 152 ft, Beam 28 ft, Draft 8 ft, Speed: 16 knots, Complement: 3 officers and 35 men, Armament: 1-40 mm. CHALEUR, along with five of her sisters, was a member of Training Group Pacific until paid off for disposal on 18 Dec 1998. She was later sold and converted for private use being delivered to San Francisco in 2002/2003. As of Jun 2017, the CHALEUR is located on Little Potato Slough off of the San Joaquin River near 15138 W. 8 Mile Road, Stockton, CA at coordinates 38.057599, -121500654. The Stockton Maritime Museum, which is helping to restore the USS Lucid (MSO-458) museum bought parts from the previous owners who were "scrapping it out" and had removed the after deckhouse. The current owners have plans to renovate the ship and use it either for treasurer hunting or as a prepper haven. A google maps satellite and street view image dates Dec 2021 shows that she sank at her moorings outside the "Aurora" in the Little Potato Slough.
---
Photos and Documents Ship's company photos The Ship's Bell
---
Commanding Officers
LCdr Richard Carle, RCN - 12 Sep 1957 - 27 Jun 1959

LCdr Keith Dunham Lewis, RCN - 28 Jun 1959 - 29 Mar 1951

Cdr Robin Blakeney Hayward, RCN - 30 Mar 1961 - 23 Jul 1963

Cdr William Herbert Wilson, RCN - 24 Jul 1963 - 20 Mar 1964

LCdr Dorroch Norman MacGillivray 14 Apr 1967 - unk

LCdr Robert Goldie Campbell, RCN - 14 Apr 1969 - unk

LCdr Arthur George Schwarts, LCdr - 15 Apr 1970 - unk

LCdr Dave V. Adamthwaite -1978-1979

Lt (N) R. Girouard - 1996
---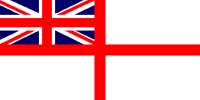 In memory of those who have crossed the bar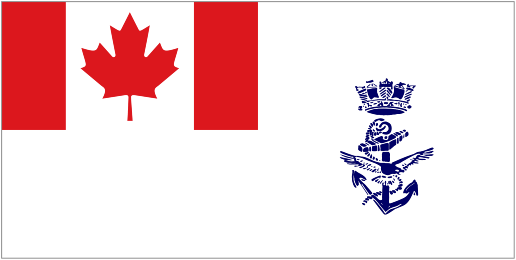 They shall not be forgotten
---
Former Crew Members
Abbott, LS - 1978

Arbuckle, Slt - 1978

Eaton, MS - 1978

Femia, PO - 1978

Hutchings, MS - 1978

Johnson, MS - 1978

Jordan, MS - 1978

Lueck, LS - 1978

March, AB - 1978

McCullough, LS - 1978

McDonald, AB - 1978

Parker, CPO - 1978

Plant, Dan, Stoker (METTP)

Shestopalski, PO - 1978

Smith, LS - 1978

Sorsdahl, Lt - 1978

Thistle, MS - 1978

Tiffin, Rick - 1985-1986

Watts, Randall John

Weatherby, PO - 1978

Webster, LS - 1978
---
Photos and Documents
HMCS CHALEUR 164 - date unknown

From the collection of Sid Dobing

Courtesy of Brian Dobing

J.R. Terry Walter (right) on HMCS CHALEUR - other officer unknown

From the collection of Terry Walter, Lt (N), RCN / C.A.F.

Courtesy of Bruce Walter

HMCS CHALEUR 164

Courtesy of John McDonald

Former HMCS CHALEUR 164 (outboard ship) located on Little Potato Slough off of the San Joaquin River near 8 Mile Road, Stockton, CA circa Jun 2016 - last sighted in same area in Jun 2017.

Courtesy of / © 2016 Jack A. Frost, LCdr, Medical Service Corps, United States Navy (retired)
---
(Below) Google Satellite and Street view image showing the former HMCS CHALEUR 164 having sunk at her moorings - Dec 2021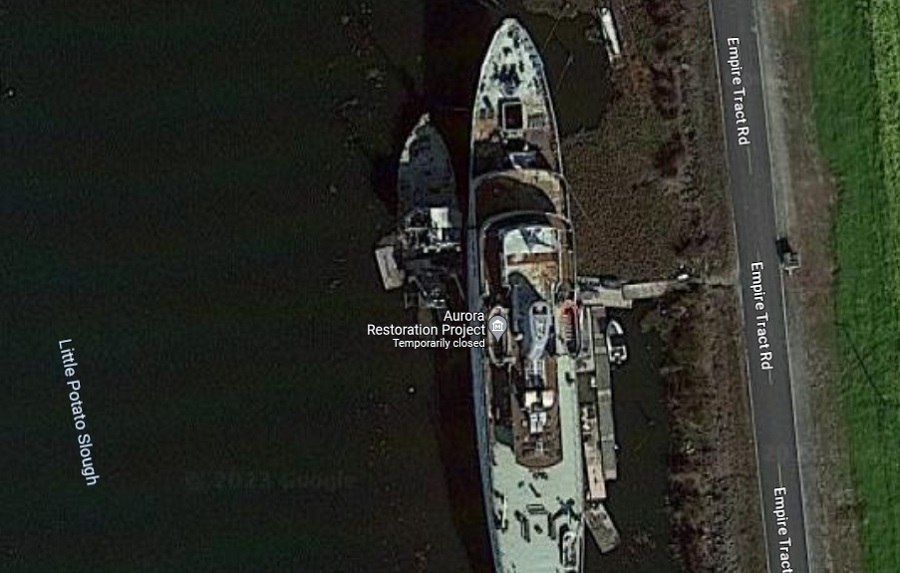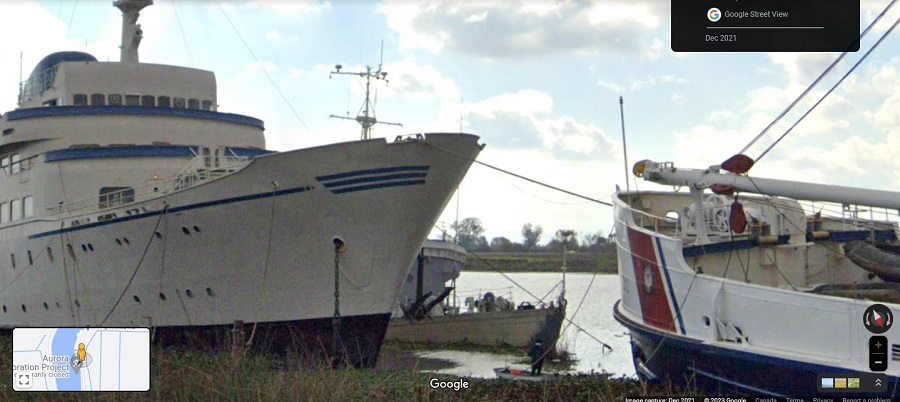 ---