---
HMCS NEW GLASGOW K320 / 315
River Class / Prestonian Class Frigate
---
Commissioned on 23 Dec 1943, Yarrows Ltd., at Esquimalt, NEW GLASGOW arrived at Halifax on 17 Feb 1944, and then proceeded to Bermuda to work up. On her return late in Apr 1944 she joined EG C-1. She left St. John's with her first convoy, HXS.291, on 15 May 1944, and for the next five months was steadily employed on convoy duty. Late in Sep 1944 she was allocated to EG 26, then forming at Londonderry, and for the remainder oft he European war served in U.K. waters, based for short periods at Portsmouth and at Plymouth early in 1945. On 21 Mar 1945, she rammed the fatally damaged U 1003 off Lough Foyle, and was herself laid up for repairs at Rosyth until 05 Jun 1945. She then proceeded via Londonderry to Halifax and thence to Shelburne, where she was paid off to reserve on 05 Nov 1945.
U-Boats Sunk: U-1003 (Oblt Werner Struebing) a type VIIC/41 U-boat, sunk on 20 Mar 1945 by HMCS NEW GLASGOW K320 (by ramming) in position 55-25 N, 06-53 W. EG 26 sailed from Londonderry enroute to Loch Alsh for training. After the group passed the Foyle buoy it, formed up, a mile apart & zigzagging independently, making about fourteen knots with CAT gear streamed. A periscope & schnorkel were visible on NEW GLASGOW's port bow, action station were sounded & a shallow depth-charge pattern was ordered however, it was too late. The U-boat struck NEW GLASGOW just below the bridge. Subsequent searches by EG 26; C-4 & EG 25 failed to reveal U-1003. Just before dawn on 22 Mar U-1003 surfaced & after forcing open the conning tower hatch, the following damage was noted, the bridge was wrecked, railing & fairing were smashed in, periscope & schnorkel were buckled, radar & search receivers were torn away, & one of the 20-mm anti-aircraft guns were dismounted. Another radar search receiver was mounted on the bridge, & after about a half an hour of ventilating, battery charging, & pumping out water, radar contact forced U-1003 to bottom in 260 feet of water. The dive revealed the conning tower hatch was no longer watertight. U-1003 then lay on the bottom for twenty hours, surfaced & scuttled with the crew taking to life rafts. About 6hrs after she scuttled HMCS Thetford Mines K459 while enroute to Londonderry for repairs, spotted a cluster of yellow life rafts 16 miles northwest of Innistrahull. They contained 33 survivors of the original crew of 49. Two crewmen died enroute to Londonderry & the remaining 31 were landed in Northern Ireland. HMCS NEW GLASGOW was awarded the sinking of U-1003 at 55-25N, 06-53W. (Source: RCN News Magazine)
Rebuilt in the long interval as a Prestonian class ocean escort, she was re-commissioned on 30 Jan 1954 as served as a training vessel the remainder of her career.
In 1954-55 NEW GLASGOW played the lead role in the movie Sea Chase, co-staring with John Wayne and Lana Turner. NEW GLASGOW played the fictional ship HMAS ROCKHAMPTON in this 1955 drama. The plot is a nautical cat and mouse adventure, with Wayne determined to get his freighter home to Germany during the opening months of World War II, chased relentlessly across the Pacific then Atlantic oceans by Australian then British navies.
1966-1967 - HMCS STE THERESE and HMCS NEW GLASGOW WERE tied up at Seward Defence Jetty. The equipment from both ships was being moth balled and stored ashore before they were anchored in harbour in the Black Squadron.
NEW GLASGOW was paid off 30 Jan 1967 at Esquimalt. She was broken up in Japan that year.
---
Photos and Documents Ship's company photos The Ship's Bell
The collision between HMCS NEW GLASGOW and U-1003
---
Commanding Officers
---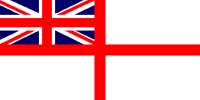 In memory of those who have crossed the bar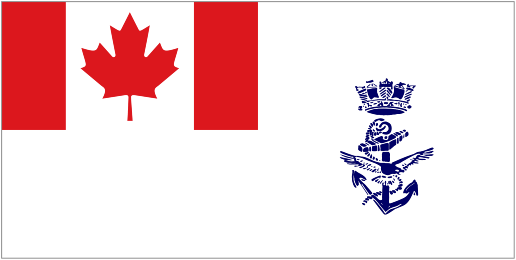 They shall not be forgotten
A
B
C
D
E
F
G
H
I
J
K
L
M
N
P
R
S
T
V
W
---
Former Crew Members
---
Photos and Documents
---
(JM188) HMCS NEW GLASGOW Christmas Card
(JM189) HMCS NEW GLASGOW 315
From the collection of C1CK John McGowan, RCN
Courtesy of Taryn McGowan
---