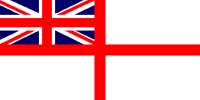 For Posterity's Sake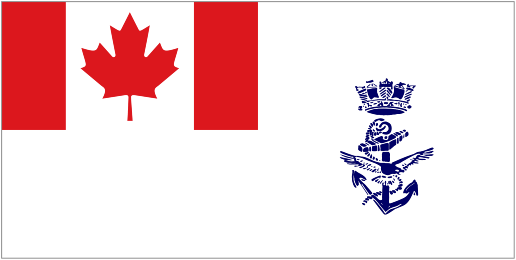 A Royal Canadian Navy Historical Project
Obituaries for those who served in the
Royal Canadian Navy and Canadian Armed Forces (Navy)
COOPER, John Mark, CPO ERA - Born 1911 Died 1975

Remembering John Mark Cooper by David Barlow - As seems to be usual with veterans, my uncle didn't talk much about his war service. The only story I remember.... Uncle John and his family, which included my mother, emigrated from England in the early 1900's. Over the years, he kept in contact with some of the relatives they left behind. He once told me that he would like to return to England to see them again. When he enlisted in the RCN, he told me that he thought he may finally have an opportunity, on someone else's dime, to visit England, as he had been assigned to a corvette performing convoy escort duty. He was a Chief Petty Officer and an Engine Room Artificer (ERA). He said that on more than one occasion they escorted convoys to somewhere in the Atlantic, where a group of escorts from England would pick up the convoy and take it the rest of the way to England. The Canadian escort ships would then turn around and proceed back to Halifax to await the next convoy. Whether they were escorting empty ships returning to North America to be reloaded, he never mentioned.

Finally the Strathroy received word that the convoy they were next going to escort would proceed to Bermuda and the RCN would continue with them to England. Here finally was his chance to get to England. The ship eventually arrived at Bermuda only to have the war end while they were there. All he got to experience was shore leave while in Bermuda before they returned home. He never did get back to his birthplace.

(1) John Cooper - sometime after WW2 (2) John Mark Cooper's War Service Gratuity (3-7) WW2 Ration book (8) Page from Canning Sugar Ration Book (9) Memorial card for John Mark Cooper

LENNOX, Freda (nee McEWEN), WRCNS - passed away on December 23, 2009 at the age of 87 years. She was predeceased by Duncan, her loving husband of 60 years, her eldest son Craig and her brother Donald. She is survived by her children: Robert, Carla (Gerald), Shelley (Norman), George (Madeleine), and Bruce (Laurie); her daughter-in-law Bette; her 11 grandchildren: Scott, Andrew, Patrick, Daniel, Victoria, Duncan, Adam, Mariah, Isabelle, Malcolm, and Emily. Freda was born on April 4, 1922 in Maxville in the Ottawa Valley, Glengarry County. She grew up on a dairy farm and attended a one-room school house. She excelled at school, entering Queen's University at the age of 16. Upon graduation with a BA in 1942, she enlisted in the Womens Royal Canadian Naval Service. She initially tracked enemy submarines while stationed in Vancouver before being promoted to Sub. Lieutenant and was, at the time, the youngest officer in the Wrens. She was Staff Officer at the Officers Training Centre, Ottawa, followed by a very enjoyable stint as Unit Officer with the Navy Show, which toured Eastern Canada. The highpoint of her naval career was her assignment at the Canadian Joint Staff in Washington, DC. Promoted to Lieutenant, she served as aide to an Admiral and was awarded the rare honour of christening a ship, HMCS Laymore. She received the shattered champagne bottle in a beautiful display case which she treasured forever. Freda remained a long term member of the Ex-Wrens Association - Chippawa Division and attended the final national reunion held in Winnipeg in 2006. In 1946, Freda married Duncan, a Naval Lieutenant Commander who served on convoy duty throughout the war. They met on a train headed for Winnipeg when she was assigned to HMCS Chippawa near the end of the war. She happily adjusted to prairie life and raised six children while Duncan practiced law. She worked tirelessly to support her children in all their endeavours. In between hockey games, swim meets, and piano lessons, she somehow found time to pursue her love of learning by studying psychology and religion at the Universities of Manitoba and Winnipeg. This culminated in her receiving her second BA from the University of Winnipeg in 1994 at the age of 72. She was honoured to receive the Gold Medal in Conflict Resolution. Perhaps her proudest achievement was the instillation in all her children of a deep respect for reading and scholarship. A deeply spiritual woman, Freda continued to study and read her Bible until the end of her days. She was a stalwart member of St. Luke's Anglican Church for over 50 years. Freda loved her cottage on Coney Island at the Lake of the Woods and put her heart and soul into maintaining it as a hub for her family. She had a zest for bird watching and nature lore, and enjoyed sharing her knowledge with her children and grandchildren. Freda baked wonderful desserts, had a discerning artistic eye, and an instinctively knowing touch with babies. Freda's unshakeable determination, integrity, and faith were known to all. Her family will greatly miss her loving influence. If so desired the family would appreciate donations to the Canadian Cancer Society in Freda's name. (Winnipeg Free Press 02 Jan 2010)

KINISKI, Edward Adam, Telegraphist - Died peacefully June 9, 2018 at Sunnybrook Hospital where he resided in the Veterans Wing. Born August 22, 1922 in Fort Frances, he was an accomplished hockey player before joining the Royal Canadian Navy Volunteer Reserve in 1942. During the war, he served as a radio operator aboard HMCS Port Colborne on Atlantic patrol. In 1946 he married the late Olga Gawryluk and enrolled at Ryerson Technical Institute. After graduation he joined the General Electric Company. Ed retired in 1980 after a successful career in the Radio Communications area. He is survived by daughter Lynora Darling (Dave) of Kelowna, BC and son Barry of Toronto. Cremation has taken place and at Ed's request there will be no service. (Toronto Star 23 Jun 2018)

LAVERTY, George, Lt (N), RCN - We regret to announce the passing of George "Geordie" Laverty, (b. Clydebank, Scotland) in Victoria, BC, in his 88th year. He was a retired Royal Navy FAA armourer, U. of Alberta BSc graduate, RCN maritime engineer, IBM systems engineer, volunteer worker in Kiribati, craftsman and musician. He is survived by his sons Ian, Keith, and Colin, 4 grandchildren, partner Madeline and her son Robin, and many other family members and friends who will miss his enthusiastic enjoyment of life. A memorial service is planned for August 20 2018 in Victoria, BC. Contact the family at geordiel@imslsoft.com for information. (Victoria Times Colonist 24 Jun 2018)

Naval bio:

George Laverty was born in Clydebank, Scotland in 1930, and joined the Royal Navy in Scotland in 1949.

He was initially posted as a medical orderly at a naval hospital before being transferred to the Fleet Air Arm. He served on HMS Triumph during training with the Fleet Air Arm (leaving aside any mention of land bases like HMS Drake in this brief history). He initially took flight training, but they belatedly realized that he was an engineer, and made him an Armourer instead.

In 1952 he was posted to accompany a new jet aircraft for testing in Canada, and shipped out along with the aircraft on the aircraft carrier HMCS Magnificent. The posting to Canada lasted 3 years, during which time he was briefly sent to Korea during the Korean war along with the aircraft crew.

During those 3 years he decided to apply for a transfer to the RCN, which he received in 1955.

In the RCN he served briefly on HMCS St. Laurent, then entered the ROTP. He completed his education, receiving a BSc degree from the University of Alberta, and subsequently a Master of Engineering (Mar) as a Marine Engineer Officer via US Post Grad School at Monterey.

He served as a midshipman on HMCS Saskatchewan, HMCS Gatineau, HMCS Bonaventure, and again on HMCS Magnificent during training (circa 1957 - 1960), and then as a new Sub-Lt. he joined HMCS St. Croix as Assistant Engineer. From there he transferred to HMCS Yukon as Assistant Engineer.

In 1964 he was promoted to Lt. and became the Engineer Officer of HMCS Yukon in 1965. During this time he moved frequently between east coast and west coast, and had many extended at-sea deployments around the world. He qualified as a Watch-keeping Officer and Navigating Officer, and received a Deep Sea Masters certificate. He also took dive training and qualified as Ship's Diving Officer.

He resigned at the rank of Lt (N) in 1968 to take a landlubber job with IBM, but he always considered himself a navy man, and was proud of his service.

Photo of Lt Laverty and his wife at a formal ball in Halifax - 1965

HMS TRIUMPH (c. 1951-1952, RN Fleet Air Arm), HMCS MAGNIFICENT, HMCS ST LAURENT, HMCS SASKATCHEWAN, HMCS GATINEAU, HMCS BONAVENTURE, HMCS ST CROIX, HMCS YUKON

BENWOOD, Allan (08 May 1924 - 13 Jun 2018) - On June 13, 2018, Allan Benwood of Edmonton, AB, formerly of Edson, AB, passed away at the age of 94 years. Born and raised in Edson to John and Ann Benwood, Allan, a proud Scotsman, joined the Navy in WWII. Post war, Allan moved to Edmonton to work for the CNR as a trainman. He later married Emma Pedersen of Wildwood, AB and together they raised their family in Edmonton. Allan leaves behind six children, Al (Faye) of Edmonton, Carolyn (Ed) Gibbons of Edmonton, Ed (Debby) of Calgary, Neil (Jane) of North Vancouver, Dianne (Eddie) Chaba of Edmonton and Maryanne (Steve) Jarman of Salt Spring Island; fourteen grandchildren; nine great-grandchildren; sister, Margaret Bremness of Sherwood Park; and many nieces and nephews. Predeceased by his wife, Emma; brothers, Jack and Bill; and sister, Mary Paul. Celebration of Life Saturday, July 28 at 3:30 p.m. at Park Memorial Chapel, 9709 – 111 Avenue, Edmonton. In lieu of flowers, donations may be made to the Edmonton Humane Society, 13620 – 163 Street, Edmonton, AB T5V 0B2.

DAVIDSON, Robert (Bob), P2RP, RCN - died peacefully June 15, 2018 in Vernon, B.C. Bob was a proud member of the Masons and then later a Shriner. He also volunteered his time in many organizations. He was in the Navy for 10 years and later retiring from BC Tel. Bob is survived by his loving wife Linda, daughters Kimberly (Phil), Kelly (Randy) and son Jason (Sue), 8 grandchildren and 11 great-grandchildren. He was predeceased by his son Regan. A celebration of life will be held at a later date. (Vancouver Sun / The Province 24 Jun 2018)

MOLNAR, Jill, PO1, Musician, C.A.F. / RCN - A gifted clarinetist, Jill graduated from Queen's University with a degree in music. She served in the Royal Canadian Navy's Stadacona (Halifax) and Naden (Esquimalt) Bands whereupon she obtained a Masters of Music degree from the University of Victoria. Jill's greatest and most cherished accomplishment in life was her family. She is survived by her loving husband Bill, son Stephen (Stephanie), and grandchildren Kee-Anna, Arielle, and Brooke, who brought her endless hours of joy. Jill will also be fondly remembered by her brothers Jim and Denton, and sisters Sandra and Jamie. A private ceremony will be held on June 23, 2018. A celebration of Jill's life will be announced for mid-summer. (Victoria Times Colonist 17 Jun 2018)

NEVEU, Gerald O. - WWII Navy Veteran, North Atlantic Convoys Passed away on June 15, 2018 in Ottawa, at the age of 93. He was born in Ottawa in 1925 and was predeceased by his beloved wife, Margaret, in 2011. Gerald had a thirty-five year career with the Federal Civil Service. He is survived by his daughter, Denise McMurtry (David), his sons, Paul Neveu (Rita) and Philipe Neveu, his grandsons, Lane, Kyle, and Benjamin. He will be remembered by many nieces and nephews. At his request, cremation has taken place and a private family gathering will be held at Capital Memorial Gardens, to celebrate his life, and where he will join Margaret in the "Garden of Memories". Donations in Gerald's memory to a charity of your choice may be made. Funeral Home Capital Memorial - Ottawa 3700 Prince of Wales Dr Nepean, ON K2C 3H1 (Ottawa Citizen 23 Jun 2018)

VIPOND, Thomas C., PO2, Bos'n / Clearance Diver, RCN / C.A.F. (28 Feb 1940 - 16 Jun 2018) - Thomas Vipond was born in Victoria in March 1940 and died in Hazelton June 16 following an accident. He was pre deceased by his twin brother Ralph in 2012, his first wife Rose in 1978, his second wife Pat in 2015, and grandchildren Carina and Rhonda. He leaves to mourn him: children Rick, Debbie, Lynnie, Billy and grandchildren Landon, Cassie, Derick, Kyle, Devon, Shelena, nieces Maureen, Cynthia, Anna, nephew Paul, his sister Jo and special dog Rocky. He also leaves his extended family from his marriage to Pat. He joined the navy at 16 and before his retirement he had been a deep sea diver. He became an accomplished landscape painter in his later life. There will be a celebration of life in Hazelton in the fall. (Victoria Times Colonist 20 Jun 2018)

GILLIES, Thelma Ethel, WRCNS - Born on November 14, 1921 in Tisdale, Saskatchewan. Mom passed away peacefully on May 16, 2018 at Broadmead Lodge, Victoria BC at age 96. Thelma was predeceased by her parents Walter and Ethel Amos, her brothers Ted and Bill Amos and her beloved husband of 56 years, Jack Young Gillies in 2004. Thelma will be deeply missed by her daughter Sheila Johnstone, Sheila's husband Warren, grandchildren Megan Stevenson (Jamie Lazorko), Bryce Stevenson, Tina Rizzuti and her great-grandchildren Sutton, Piper and Silas. Thelma is also survived by her daughter Marilynne Rizzuti (John) and granddaughters Sarah Khosla and Carla LeRoy. Thelma was a wonderful homemaker, RCN Wren in WWII, avid gardener, extraordinary baker, knitter and a loving and attentive grandmother and GiGi to her special "Little Loves". The family deeply appreciates the caring staff at Broadmead Lodge, Palm North for their kindness and compassion over the last 3 years. A Celebration of Life will be held at a later date.

KRAMER, Francis George, CPO.ET, RCN - Passed away in his 81st year at PRHC on June 30, 2009. Predeceased by his wife Joyce and brother Gerald. Dear brother of Barb Chipman and Beth (Al) Straus. Beloved father of Wayne (Elizabeth) and David. Grandpa will be missed by Michelle (Terry) Williams, Christina (Garry) White, Glen and Trevor Kramer. He will be sadly missed by many nieces and nephews. At Frank's request cremation has taken place. Naval Burial at Sea to follow in Halifax, N.S.

McGOWAN, Louise Catherine, Mar Eng, C.F. / RCN - 42, of Halifax, passed away on February 21, 2012. Born in Glasgow, Scotland, she was a daughter of the late James and Mary McGowan. She immigrated to Canada with her parents in 1973 and spent her grade school years in Saskatoon. After high school she held numerous jobs in Saskatchewan and Alberta before she joined the Royal Canadian Navy in 1992 as a Marine Engineer. She sailed onboard HMCS Cormorant and HMCS Iroquois as well a deployment to CFS Alert. She returned to school and graduated from Dalhousie University graduating with her Bachelor of Engineering Degree in 2005 after which the RCN commissioned her as an officer. After a lengthy illness she was released from the RCN in 2011. She is survived by her brothers, Kevin McGowan and Nicholas McGowan. Funeral service will take place in Blessed Mother Teresa Catholic Church, 6032 Normandy Dr., Halifax on February 29th at 1 p.m. Burial to follow at sea at a date in the near future. In lieu of flowers, donations may be made to the Heart and Stroke Foundation of Nova Scotia or SPCA

SALE, Donald Coatsworth - Long-time employee of Union Carbide, Toronto and WWII Royal Canadian Navy Veteran. Passed away peacefully after a brief illness at the Ross Memorial Hospital on Monday, March 19, 2018. Don, at the age of 93, was the beloved husband of June Sale (Kett) and the late Dorothy Helen Sale (née Ball). Proud father of Michael (Diane), Marion Cooper (Stephen), Steven (Debbie) and Scott (Candy). Loving step-father of Don Kett (June), Sandra Barton (Jim) and Cheryl Healey (Darryl). Grandpa of Aaron (Melanie), Carrie-Anne (Chad), Adam (Sara), Rob (Erika), Jesse, Ryan, Lindsay and step-grandpa of Paul (Kama), Karen (Ian), Tom (Jessica), Stephanie, Trevor (Mic), Jared and Hannah. Great-grandfather of 10. Survived by his brother Charles Edward "Ted" and predeceased by his brother George Richard "Dick". Don will be missed by his nieces, nephews, extended family and friends made in London, Unionville, Sutton and Rivermill. He will be remembered by all who he met, for his witty sense of humour, which he inherited from his father and still lives on in his sons. He was an avid traveler and was proud of his achievements aboard HMCS Owen Sound and HMCS Uganda, and his participation in The Memory Project. Visitation will be held at the Mackey Funeral Home, 33 Peel Street Lindsay on Saturday, March 24th from 11:00 until time of funeral service in the chapel at 12:00 p.m. If desired, a memorial donation to the Alzheimer's Society of Kawartha Lakes or the Ross Memorial Hospital Foundation would be appreciated by the family. The family would like to thank the emergency department, Dr. Moores and the fourth floor nursing staff for their compassionate care during Don's final days.

NEWMAN, George Arthur - 64, Dartmouth, died Thursday, March 21, 1991, in Dartmouth General Hospital. Born in Vancouver, he was a former member of the Royal Canadian Navy and retired employee of HMCS Dockyard. He was a member of HMCS Uganda's Veteran's Association and Atlantic CPO's Association. He is survived by his wife, Elizabeth; a daughter, Cheryl, Dartmouth; a son, James, Dartmouth. The body is at A.L. Mattatall's Funeral Home, Portland Street, Dartmouth, visiting 2-4, 7-9 p.m. today, where funeral will be 11 a.m. Saturday, Rev. Arthur Snow officiating. Cremation to follow. Donations may be made to Nova Scotia Heart and Stroke Foundation. (Halifax Mail Star 22 Mar 1991)

GAUVIN, Romeo - 82, of Sunken Lake, NS; passed away at The Valley Regional Hospital, on Friday June 22, 2018. Born in Shediac NB, he was the son of the late Willie and Madeleine Gauvin. Romeo is survived by his loving wife Liliane; children Annette (Ron) Wyer of Greenfield NS, Donald (Patsy) of Moncton NB, Roger (Silver) of Lower Sackville NS, Ricky (Patty) of New Glasgow NS and Scott (Sandy) of Moncton NB; Helene Laprise daughter-in-law of Lower Sackville; 11 grandchildren, 6 great-grandchildren; brothers Leonard, Alfred (Fred), Lorenzo; sisters Geneva Haché (Gauvin), Fernarde Hatton (Gauvin); and 22 nieces and nephews. Besides his parents, he was predeceased by his son Robert (Bobby) and two brothers Laurier (Mercédès), and Robert (Rita). He was a retired veteran of the Canadian Armed Forces, Navy division. Romeo was as a jack-of-all-trades, and loved the opportunity to help out anyone in need. He also enjoyed passing on his skills to anyone who wanted to learn. One of his favorite pastimes was playing music, and always looked forward to getting together with family and friends to play a tune or two. He was an avid boxer in his younger days, and enjoyed watching boxing on TV. Ping pong was another pastime of Romeo's, and was quite a good player still playing this past spring. Romeo also was a hockey fan who favored the Toronto Maple Leafs. Romeo enjoyed life at the lake, where many great memories were made. His door was always open for visits from family and friends. While Romeo is no longer with us in person, he will live on in our hearts and memories forever! A special thanks to the staff of Valley Regional Hospital and Oncology Department of the Victoria General in Halifax. In Lieu of flowers donations to the Cancer Society , or a charity of your choice. Romeo is resting at the Atlantic Funeral Home (125 Sackville Drive, Lower Sackville, NS - B4C 2R3), where the ceremony will be held. (Halifax Today 25 Jun 2018)

GEMZIK, Leonard John - It is with much sadness that we announce the passing of our father, grandfather and great-grandfather, Leonard Gemzik. Dad died peacefully with his family by his side on Thursday, June 14, 2018 at the age of 92. Dad was born in Winnipeg, Manitoba on March 25, 1926 to John and Mary Gemzik. He grew up in Winnipeg with his brother and three sisters. At the age of 18, along with a cousin, he enlisted in the Royal Canadian Navy (serving in the North Atlantic) in the Second World War. He met the love of his life, Helen in Winnipeg and on July 1, 1948 they were married. They were blessed with four sons: Bruce, Brian, John and Len. Dad had a keen business sense and in 1969 with Mom by his side, purchased a dry cleaning business in Nelson and moved the family west. Dad could fix or repurpose just about anything. At the ripe old age of 72 he decided he wanted to become computer literate. He became quite proficient. He also loved nothing more than to bend anyone's ear and discuss politics. A proud family man, he was always proud of his children's accomplishments. His grandchildren and great-grandchildren all had a special place in his heart. He was predeceased by his parents, John and Mary, sister Nell, brother Mike, sister Violet, son Brian (1970), daughter-in-law Jane (2011) and wife Helen (2015). He is survived by his sister Georgina. Also by his sons, Bruce (wife Gayle) in Australia, son John in Calgary, son Len (wife Christine) in Nelson. Grandchildren, Mike, Katie, Pat, Kristopher and Robyn as well as great-granddaughters, Daisy and Pepper (in Australia) and Gail Neufeld, who was very special to Dad. In lieu of flowers, donations can be made to the Kootenay Lake Hospital Foundation. Thank you to Dr. Newson for Dad's care and to the staff in the Emergency Dept. at Kootenay Lake Hospital. Private graveside service. Dad you are forever in our hearts. (Winnipeg Free Press 22 Jun 2018)

COLLIER, Russell Stanley, P1SN, RCN / C.A.F. - Age 85, of Spryfield. The family of Russell S. Collier are saddened to announce his peaceful passing on June 25, 2018, with his wife, Vivian, at his side. Born in Diamond Cove, N.L., he was the youngest son of the late Martin and Mary Elizabeth (Munden) Collier. Russell spent much of his youth in Rose Blanche, N.L., before joining the Canadian Navy at the age of 18 in March of 1951. He served the Navy for 26 years as a Sonarman attaining the rank of Petty Officer 1st class before retiring in August of 1976. He then began a second career as a senior maintenance person at the Halifax Civic Hospital for the next 20 years. In retirement, Russell was an active bowler and was always available as the "community handyman", regularly giving of his time and expertise helping family, neighbors and friends when needed. He was very active with the Emmanuel Anglican Church in Spryfield for many years. Russell is survived by his loving wife of 64 years, Vivian (Billard); their children, Sharon Umlah (Kevin) and Janice Robar (Myles), both of Halifax; David Collier (Alania Beaver), Williamswood; and Paula Brian (Mark), Madison, Miss.; sisters, Ruth Ridgley, Seabright; and Lillian Hatcher, St. John's, N.L.; grandchildren, Aaron Umlah (Adrienne MacLean), Sarah Umlah, Adam (Holly) and David (Julia) Robar, Meghan Thorne (Rob), Shea Collier (Hailey), Grace and Matthew Brian; great- grandchildren, Aliyah Gray, Heidle and Edward Umlah, Charlie Collier, Maxim Marchand and Adria Thorne. Russell was predeceased by brothers, Charles, Martin, Jim, Reginald and Garfield; sisters, Hilda, Irene, Hannah, Ida and Edna. The family would like to extend a thank you to the staff of Melville Gardens 4th floor for their care and attention these last few years. Arrangements are under the care of J. Albert Walker Funeral Home (2005) Ltd., 149 Herring Cove Rd., Halifax, where visitation will be held on Wednesday, July 25th, from 12-2 p.m., followed by a Memorial Service in the funeral home chapel at 2 p.m., with a reception to follow. Donations in memory of Russell may be made to Emmanuel Anglican Church, Spryfield, or a charity of choice.

BAILEY, Leonard (Len) (19 Jul 1913 - 16 Jun 2018) - Len was known for his quick comebacks and friendly entertaining ways, even until the end. Born in London ON into a working class family with seven children, they worked together to survive the Great Depression. He enlisted in the Royal Canadian Navy to serve in World War II, after which Len and Janet were married and had three children. Len made a career in sales with Kellogg's Company of Canada and retired near Kemptville ON. Len and Janet left their family a wonderful inheritance. On several occasions they gathered all their children and grandchildren in Florida and the Bahamas or Cuba or Mexico and provided them with a legacy of memories. Len had a great number of interests and activities which he shared with his family: camping, fishing, boating and travelling. He was the consummate handyman. Even in his declining years he would happily crawl through an attic to fish a cable for a satellite dish. Janet died in 2010, Len moved into a retirement residence in Perth until the time came to move over to Lanark Lodge where he passed peacefully, just short of his 105th birthday. Len was predeceased by father John James Bailey, mother Edith Mary Bailey, six siblings and daughter Marilyn Crawford. Left with fond memories are son James Bailey (Ellen) grandchildren Daniel (Andrea), Gwen (Ashkan), son-in-law David "Buddy" Crawford, grandchildren Jen (Tim), Alley (Caitlyn), son Brian Bailey (Colleen) grandchild Megan (Arthur), great-grandchildren Hanna, Brady, Ryder, Aiden, Lilly. (Ottawa Citizen 25 Jun 2018)

D'AOUST, Percy J., L/Cook, 40901, RCN (1923-2018) - The family announces with sorrow his death, June 25, 2018, at the The Perley and Rideau Veterans' Health Centre in Ottawa, at the age of 94 years. Son of the late Omer D'Aoust and of the late Catherine D'Aoust (née Allan). Husband of the late Isabel D'Aoust (née Connors) and the late Patricia D'Aoust (née Farmer). Loving father of Robert "Bob" (Margaret Babcock) of Waterloo, Joanne McCarthy (Tim) of Ottawa, James "Jim" of California, and Jennifer McKay of Toronto. Predeceased by three brothers Albert (Myra Colwell) of Jemseg NB, Edward (Albina McIntyre), and Robert (Betsy Boreham) and sister Anna all from Ottawa. Lovingly remembered by his grandchildren Lee-Anne D'Aoust of Dubai, Jason D'Aoust (Vicky Lin) of Taiwan, Alexander D'Aoust, Andrew D'Aoust (Brittany Carolin) of Guelph, Amanda Glaus of Ottawa and David McKay of Toronto, brother-in-law of the late Ray Farmer of Ottawa. Also survived by his great-grandchildren, Max and Anna (Dubai), Carson and Christian (Guelph), as well as many nephews, nieces, and friends. Percy was raised in Ottawa all his life, attended St. Bridges elementary school and Ottawa Technical High School, graduating in June 1941 at the age of 17. The following month Percy joined the Canadian Navy (RCN) where he served within the Atlantic and Pacific Theater of War from Jul-15-1941 - Aug-15-1946. He served on the Armed Merchant Cruiser, HMCS Prince Robert, Canadian Flower Class Corvette, HMCS Ville de Quebec and the Bangor Class Minesweeper, HMCS Ungava and a number of shore bases.

On his return to Ottawa he joined the Ottawa Fire Department on October 1, 1947, retired after 36 years as Platoon Chief, December1, 1983 at age 60. After retirement Percy worked at Custom Trim in Waterloo for a number of years before moving back to Ottawa in 1992. For many years Percy enjoyed his work outs at a local Ottawa in gym, he also enjoyed reading a number of daily newspapers and was an avid book reader, and he followed local, provincial and federal politics closely. He also spent his time volunteering with the Canadian Cancer Society. Percy spent many hours at the Ottawa Library, City of Ottawa Archives and the Canadian National Archives in Ottawa helping his son Bob researching for the D'Aoust Genealogy Project. Percy was a devoted family man, was very generous and loyal, and believed he had an obligation to his family and friends. We will all miss you Dad.

(1) Photo of Percy D'Aoust (2) Service Summary (drafts) for Percy D'Aoust (3) Percy's Cooks trade badge (4) Percy's Leading Cook trade badge (5) Percy D'Aoust on HMCS Sackville (The Last Corvette), Halifax, NS. The depth charge thrower Percy is standing beside was his action / battle station when he was on the corvette HMCS Ville De Quebec 12 Aug 1943 - 15 Aug 1944 (6) Portrait of Percy D'Aoust

MacKEAN, John Albert - Passed away May 25, 2018 in Surrey, B.C. Born October 11, 1925 in Trenton, he was a son of the late Albert and Harriet (Falconer) MacKean. He was predeceased by his wife, Monica Alma MacKean (Solomon); partner, Barbara Hubley; sisters, Catherine, Euphemia, Harriet and brothers, Willis and Francis. Dad served in the Canadian Army 1944-1946. Following the Second World War, he completed his apprenticeship as a machinist. He then went on to serve in Canada's Merchant Navy. In 1955, he joined the Royal Canadian Navy and rose through the ranks to become Lieutenant Commander, retiring from the Navy in 1975. He became Manager of the Physical Plant at B.C.I.T. in 1976 and retired in 1986. Dad moved to Vancouver Island after retirement where he enjoyed golf and fishing. He is survived by his son, Terence and daughter, Gail (Gerald) Landry, also grandchildren, Karen (Mark) Charbonneau, Ron (Marie) Landry, and great-grandchildren, Kori and Brandon Charbonneau. Dad was a very strong and compassionate person and was the best father a child could have. He will be in our hearts forever and will be sadly missed by his family and by all who knew him. Cremation has taken place. Graveside service will be 1 p.m. July 5th, in Dartmouth Memorial Gardens (Atlantic Funeral Home, 767 Main St., Dartmouth).

MacGILLIVRAY, Angus J., CD - Major, R.C.E.M.E. Korean War Vet, WWII R.C.N. and R.N. Duke of York, Ret'd teacher of Q.E.C.V.I.. Life Member - Royal Canadian Legion Branch 631, August 21, 1922 - June 27, 2018. It was a wonderful life! It is with great sorrow that we announce the death of Major Angus Joseph MacGillivray on June 27, 2018 at the age of 95. "Gus" was the oldest child of the late Joseph Anthony MacGillivray and Alphonsine Caulier (of Halifax). Dear husband of Rosemary Parisien for the past 32 years. Predeceased by his first wife of 31 years - the late Bernadette LeBlanc. He will be sadly missed by his children - David (Dot Parr) MacGillivray of St. Albert, Alta.; Peter (Melanie Driver) MacGillivray of Orleans, Ont.; Carol (Wolf) Jacobi of Dartmouth; Susan Brule of Kingston, Ont.; Diane (Rick) Harper of Brighton, Ont.; Brian (Laurie Berry) MacGillivray of Kingston, Ont. and Barbara (Richard) Wiens of Kanata, Ont. Granddad will be lovingly remembered by his grandchildren, Christine (Daniel Booth), Raegan (Scott Storry), Adam (Chantal Fournier), Victoria (Mike Mokriy), Ashlea Bolt, Petra (Jonathan Corkum), Tiffany (Jamie Hanna), Simon (Samantha Small), Alexander (Jenny Harahan), Michael, Mark (Jacqueline Murphy), Andrew, Jennifer, Nicolas, Tyler, Evan, Kendra, Hannah and Benjamin. In addition, he was a doting Great "G-G-POP" to his great-grandchildren, Ava, Breyah, Surrey and Callum MacGillivray, Addison and Jacob Storry, Landon and Allie Corkum, Amelia Bolt, Arlo Jacobi, William MacGillivray-Booth, Stella Mokriy and Clarke Hanna. Gus is survived by sisters, Leonie Brown and Anne (Jim) Smith of Halifax; and numerous nephews and nieces. Gus was predeceased by his brothers, Anthony (Vivian), Francis (Sally) and John (Judy). Also lovingly remembered by sister-in-law, Jane Anderson (Douglas) and brother-in-law, Paul Parisien and the extended Parisien family. We would like to thank the staff of Crestview Terrace at Rideaucrest Nursing Home for their extraordinary care and compassion. In lieu of flowers, charitable donations may be made to Doctors Without Borders, Soldier On or the charity of your choice. Friends will be received in James Reid Funeral Home on John Counter Blvd. Kingston, Ont. on Thursday, July 5th, from 2-4 and 7-9 p.m., and Friday, July 6th from 9:30-10:30 a.m. Mass of Christian Burial will be held on Friday, July 6th, at 11 a.m. in St. Joseph's Catholic Church, 392 Palace Rd., Kingston, Ont.

JODOIN, Ernest Archibald, AB.NQ, 13081-E, RCN

BACCHUS, Robert Frederick Lewis - Died 1982 from Leukemia.

`

LYNCH, John Andrew MacKinnon (MacK), Capt, RCN - Born 15 Oct 1916 Died 01 Jul 1993, Ottawa, ON.

HMS ORION, HMS LONDON, HMS PHOEBE, HMCS MAGNIFICENT

HAWKINS, Donald Kenneth - (21 May 2018) Passed away peacefully at St. Joseph's Hospice in London, Ontario on Monday, May 21, 2018, age 83. Don was the loving husband and best friend of Carole (Walker) for 59 years. He was the dear father of Laura (Arne) and Ron (Jodi). He will be missed by his grandchildren Justin (Samm), Jannika (Kyle), Alexandra (Aaron), Marissa (Mike), Ethan, Mallory and Blake, also by his great grandchildren Hayden, Topher and Logan. He was the beloved brother of Betty Hogg and Darlene Hilchey (Dennis) and was predeceased by his brother Aubrey MacCallum. He was also loved by many nieces and nephews. Cremation has taken place and a private interment will be held at a later date. A Celebration of Life will be held on Saturday, May 26, 2018 from 6 to 9 p.m at the Byron Legion, 1276 Commissioners Road W in London. Please come out and share stories and memories as we remember a great man. In lieu of flowers, please consider making a donation to St. Joseph's Hospice - www.sjhospicelondon.com.We will be forever grateful for their care and kindness at a difficult time.

Donald served in submarines and was part of the 1st Block Draft in 1954 to the UK. He served from 1954 to 1957.

HMS/m TABBARD

CREPIN, Leslie Ann (nee WARD), MMM, CD, WRCNS / PO1, Ocean Op, C.A.F. - It is with deepest regrets we announce the passing of Leslie on January 31, 2018, beloved wife of Robert (Bob) Crepin, predeceased by her parents Leslie Jack Ward and Edna Ward (nee Banks). She is survived by her sons Jason, Serge and Eric (Dana) and her brother Terry (Gail). A Memorial Service will be held at St Helen`s Anglican Church, 1234 Prestone Dr, Orleans at 11 a.m. on Thursday, February 22, 2018. In lieu of flowers, donations may be made to the Bruyère Foundation. (Ottawa Citizen 15 Feb 2018)

GUIDI, Lionel Alecio, P2BD - With heavy hearts, the family of Lionel Alecio Guidi, announces his passing in Calgary, AB on Wednesday, June 27, 2018 at the age of 89 years. Lionel was born February 3, 1929 in Summerland, BC to his immigrated parents, Pietro Nello Guidi and Ersilia Pellini. In his 20s, he came to Calgary to work and start his life with his beloved wife, Ann May (Marie) Nubson. They married in April, 1956 and spent the following sixty-two years together raising their family. Throughout Lionel's life, entertaining was a passion and he was a talented musician. He was a bandmate to many and loved to bring smiles to people's faces. He was also proud of his time of service as a Second Class Petty Officer in the Naval Reserve with HMCS Tecumseh and was honored as a lifetime member. Lionel is survived by his children, Dale Guidi (Leslie), Keith Guidi, Kathleen Hamnett and Grant Guidi (Lisa), and ten grandchildren. He also had numerous special nieces and nephews that were very close to his heart. While Lionel loved and was proud of all of his grandchildren, he was fortunate to have enjoyed many years of watching sports and fishing with his grandsons, Colin, Nicholas and Paul (Jennifer). He was predeceased by his sisters, Sarah (Bob) Scriver and Theresa (Walter) Olsen; and nephews, Rick Olsen and Pat Scriver. Funeral Mass will be celebrated at St. Bonaventure Catholic Church (1600 Acadia Drive S.E., Calgary, AB) on Wednesday, July 4, 2018 at 11:00 a.m. Graveside Service to follow at Eden Brook Memorial Gardens. Reception will be announced at the service. If friends so desire, memorial tributes may be made directly to the Kidney Foundation of Canada, 6007 – 1A Street S.W., Calgary, AB T2H 0G5 Telephone: (403) 255-6108, www.kidney.ca. Lionel's family would like to thank all of the medical professionals and first responders that cared so diligently for our father and grandfather, in particular, Dr. Sy Lam, Dr. F. Sepandj, Dr. D. Miller and Dr. Field, the SCHC Renal Dialysis Unit, HomeCare and WeCare teams. In living memory of Lionel Guidi, a tree will be planted at Fish Creek Provincial Park. (Calgary Herald 29 Jun 2018)

HANSON, William Oliver (Bill) (03 Nov 1929 - 22 Jun 2018 - Bill left us suddenly, peacefully, and all too soon on the afternoon of Friday, June 22, 2018. Born in Montreal, he spent much of his youth in the Eastern Townships of Quebec before attending Sir George Williams University (now Concordia University) and serving as a reserve officer in the Royal Canadian Navy. In the early 1950s, Bill found a position with the Ford Motor Company of Canada and developed a passion for the automobile business that lasted for the rest of his career. From the late 1950s through the early 2000s, Bill held managerial roles at several of Ottawa's leading automotive dealerships, and was the dealer principal at Hanson Ford in Carleton Place. In 1958, Bill married Marlene Janice Gowing (Jan) and the two of them enjoyed a wonderful marriage until Jan's death in 2002. Bill was very proud of his children - Linda (who resides in Ottawa), Heidi (who resides in Toronto with her husband Wilson Jung), and David (who lives in Toronto with his wife Crystal Mitchell). In his later years, Bill loved nothing more than spending time with his granddaughters Emma, Clara, and Rosie, who will miss their "Grandpa Buck" with all their hearts. Every summer, Bill found a great deal of pleasure on the fairways and greens; he was a longtime member at Club de Golf Rivermead, where he had many friends and companions. He always appreciated a spirited political debate, and he had a passion for history that he shared with his son; Bill and David enjoyed numerous tours to the UK and elsewhere in Europe, always seeking out historic cathedrals, battlefields, and pubs. In recent years, Bill's favourite form of relaxation was to spend time at Heidi and Wilson's cottage in Prince Edward County. Bill was raised as one of eight brothers, one of whom survives; he will be fondly remembered by Bert Hanson of Winnipeg, and his wife Jean. He was a strong and wise man; more importantly, he was empathetic, warm and kind. He was greatly loved. Our sadness at his loss is intense, but our gratitude at his presence in our lives is profound and enduring. Friends are invited to visit at the West Chapel of Hulse, Playfair & McGarry, 150 Woodroffe Ave (at Richmond Rd.) on Tuesday, June 26 from 6:00 p.m. until 8:00 p.m. Funeral Service in the Chapel on Wednesday, June 27 at 1:00 p.m. In lieu of flowers, donations to the Ottawa Hospital (Civic Campus) and/or the University of Ottawa Heart Institute would be gratefully appreciated. (Ottawa Citizen 25 Jun2018)

HENRY, Clifford S. (07 Nov 1940 - 20 May 2018) - It is with great sadness that we share the passing of our beloved husband, father, step-father, grandfather, brother and friend. Cliff was born in Elk Point, AB and passed away in Nanaimo, BC. Cliff leaves behind his wife Karin-Ann; 2 sons, Darren (Jody) and Kevin (Jennifer); 2 step- daughters, Coreen (Sergio) and Nicole; 4 grandsons, Antonio, Marco, Jacob and Parker; his brother Richard (Sheila) and his first wife, Karen (Wayne). Cliff leaves behind a trail of memories from his early days in the Navy, volunteering for the Boys Scouts, Search & Rescue and the West Shore Food Bank and his 32 year career with the City of Victoria. He was known for his infectious laugh, his big smile and his great snore! He loved to throw horse shoes, do crosswords, fish, play the organ, tie knots and he was a lover of all dogs. You may be gone, but you will never be forgotten. In lieu of flowers, we ask that you make a donation or contribution to your local food bank or SPCA. (Victoria Times Colonist 30 Jun 2018)

INOUYE, Yeiji (Lanky), LS.QR / CPO.BN, RCN (Feb 1925 - Jun 2018) - Lanky passed away at the Saanich Peninsula Hospice on June 26, 2018. He was born in North Arm, BC and spent his formative years on the Lower Mainland. The family moved to Ontario in 1943 and in 1948, Lanky enlisted in the Navy, retiring in 1974. He was then employed with the Postal Service for ten years. From the age of fourteen, his life was devoted to the Art of Judo, although he participated in other sports - Judo became a life commitment in which much was accomplished by him. His knowledge of this Art was great and his aim was to pass it on to his many students, who became a big part of his life. The family wishes to thank Drs. Ryan and Adrian for their kind care, compassion and thoughtfulness and the Community Nurses for their daily support and concern. Lanky was predeceased by his parents; his wife Jessica; brother Mas and sister-in-law Kim. He is survived by his wife Caroline; his sister Rits of Toronto; sons Jeffrey (Joanne), Gregory (Indra) and Jason (Louise) as well as grandchildren: Cameron, Derek, Sherri, Shaun, Cole, Sophia; three great-grandchildren; a nephew Glenn of Toronto and niece Joanne of London, ON. Family Services were held on June 30. A Celebration of Life Reception will be held at a later date. (Victoria Times Colonist 30 Jun 2018)

Newspaper article from the Crow's Nest magazine on LS Unouye's time onboard HMCS Cruasder

HMCS STAR, HMCS ONTARIO, HMCS CRUSADER, HMCS PREVOST, HMCS SIOUX, HMCS ANTIGONISH, HMCS CAPE BRETON, HMCS YUKON, HMCS CHAUDIERE

JOHNSON, Walter - After a lengthy battle with leukemia, Walter Johnson, of Coronach, SK, passed away into the arms of Jesus on June 6, 2018. Walt will be greatly missed but lovingly remembered by his loving wife of 69 years, Irene; children: Gordon (Shirley) and Joanne (Calvin) Planz and their families; extended family and many friends. Born in Willow Bunch on September 18, 1928, Walter was the 5th child of 6 children born to Jim and Mae Johnson. He grew up in the Hart district and attended Berg school. By his own admission, he wasn't the best of students and was often more interested in what was happening "outside" the school rather than "inside" the classroom. At the end of grade 8, Walt (as he was known) remembers a teacher asking him if he'd be returning to school in the fall. Walt said "no" and the teacher replied "I'll give you a pass then". Following school, Walt worked for various farmers then spent a year working for an uncle. For wages, he received an unbroken horse and over time that horse became his only means of transportation, at least for a while. As he got older, Walt thought it would be nice to see the world, so with his parent's permission he signed up for the Navy, eventually serving as a ship steward serving officers. In 1948 he returned to Saskatchewan and began working for Jim McPeek. It was there that he met the love of his life Irene. They were wed on March 17, 1949. Following the marriage, Walt went to work for the CPR but in 1951 returned to help his father in-law on the farm. In 1952 Gordon was born and in 1958 a daughter, Joanne, joined the family. Around 1960, Jim and Dora McPeek retired to Coronach and Walt rented their land. Little by little the farm was purchased, one quarter at a time. In 1983, Walt and Irene sold the farm and moved to Coronach. Walt was 55 years 'young' at the time and took on custodial duties at Pretty Valley Lodge, a role he performed well in to his 80's. In 2004 the decision was made to sell their home and they moved to Southwinds Manor, where they enjoyed many friendships. Walt had various health challenges over the years but was never one to complain. A Celebration of Life was held Saturday, June 9, 2018 at the Alliance Church in Coronach, SK with Pastor Walter Willford officiating. Scripture reader was niece, Jacquie; eulogy was given by son, Gordon; biography was read by granddaughter, Jennifer; pianist was Dorthea Thrithardt; soloist was Shirley Johnson; Urn and wheat spray bearers were granddaughter Vansessa and great-granddaughter, K'enna. Interment was in Berg Cemetery, Coronach, SK. Arrangements entrusted to Ross Funeral Service, Assiniboia, Sask. (Assiniboia Times 29 Jun 2018)

MILLING, Joseph David - It is with heavy hearts that we announce the sudden passing of Joseph on June 28, 2018 at the age of 77 years. Adored husband of Cathy (nee MacKinnon) for 55 years. Amazing father to Joe Milling (Leslie), Shauna Romaniuk (Greg), Jason Milling. Most awesome Papa Joe of Jennifer, Joe, Julie Ann, Travis, Gracie, and Madelyne. Loving brother of Judy Lanoue (Leo). Reunited with his parents Joe and Edna. Predeceased by siblings Stuart and surviving wife Diane, Linda Bernard, Nancy Dunn and surviving spouse Don. Brother-in-law of Allan MacKinnon, Allana and Danny Lozon, Vernon and Lynn MacKinnon, Tommy MacKinnon, Donny MacKinnon, Heather and Joe Brennan, Diane and John Pytel. Survived and loved by many nieces, nephews and countless friends. Joe served in the Royal Canadian Navy until 1964, subsequently working at Grace Hospital and in the wholesale food industry as a salesman until his retirement in 2013. Joe lived a very independent and active life. He enjoyed his morning coffee with dear friends but his happiest and proudest moments were spent as Papa Joe #1 Fan, attending all of his grandchildren's baseball, hockey, soccer, volleyball tournaments, art shows, birthdays, and other events. Visiting Sunday 3-5 p.m. and 7-9 p.m. A Funeral Service celebrating Joe's life will be on Monday 11:30 a.m. at Families First 3260 Dougall Ave. South Windsor, 519-969-5841. Cremation to follow. He will be interred at Heavenly Rest Cemetery at a later date. (Windsor Star 30 Jun 2018)

MITCHELL, Walter (Rex), CPO, RCN - Passed away in his 95th year after a long battle with Parkinsons. Rex served 20 years in the Royal Canadian Navy including North Atlantic convoy duty for all of World War Two and two tours in the Korean War. He was a long-term member of the Chiefs and Petty Officers Association. After retiring from the navy, Rex and family moved to Seattle where he ran a small successful business for twenty years. Upon retirement he and wife Lillian returned to Victoria to enjoy family connections. Rex was a long term member at Uplands Golf Club where he enjoyed many rounds with his friends. One of his highlights was a hole-in-one on the 11th hole. Rex was predeceased by his wife Lillian and two sons, Greg and Vern. He is survived by his son Rod (Gail) and daughter Valerie Blake (John), his sister Joyce Reid, five grandchildren, eight great-grandchildren, and numerous nieces and nephews. Friends and family could always rely on him, he will be hugely missed. No services at his request. (Victoria times Colonist 30 Jun 2018)

OLSEN, Robert (Bob) - It is with sadness that the family of Bob Olsen announces his passing on Saturday, May 26, 2018 at home in his sleep after losing a battle with lung cancer. It was one of the few battles that Bob lost. Bob will be lovingly remembered by his wife Joan; son Tom Olsen (Patty); daughters Cheralee McClelland (Rob) and Selena Olsen; five grandchildren Robert, Carrissa and Thomas Olsen, and Jolene and Kevin McClelland; and one great-grandchild. Bob also leaves behind his siblings Arlene Milliken (Ken), Ken (Lynda), Bruce, and Catherine Jefferson; as well as many nephews, nieces, relatives and friends. He was predeceased by a younger brother Edwin (Ogie) Olsen and a faithful dog Whiskey Olsen. Bob had a zest for life. He had a great sense of humour, and could usually manage to find the humour in difficult situations. Bob was a very gregarious person who liked nothing better than being around his friends and family. After leaving the Canadian Navy he worked most of his life on the BC coast in the engine room of ships and ferries. He was the Chief Engineer of the M/V "Haida Brave" for many years until they retired the ship. After delivering his daughter Selena at home in Vancouver he was known as Dr. Bob. Over the years he had many interests which included his love of hunting, fishing and camping. He owned race horses, and a couple of them even won a race or two. Bob enjoyed most sports and before his spinal operation in 2007 he played baseball and golf. Tons of thanks to his many friends and relatives who visited him at the hospital and at home. We couldn't have managed without you. Paula and baby Isla Ketch, and his granddog Sophie, also brightened his days. Many thanks to Dr. Stephen Matous and the nursing/medical staff at emergency overflow February 22 - March 12. You made his life much easier. Also to the community nurses that visited him. There will be a Poppy Service on Saturday, July 7, 2018 at 1:00 p.m. at the Comox Legion upstairs (1825 Comox Ave, Comox, BC). You are invited back to Bob and Joan's after the service. In lieu of flowers, please raise a glass to Bob or donate to your favourite charity. (Vancouver Sun / The Province 01 Jul 2018)

HUNTBATCH, N. George, Leading Torpedoman, V24544, RCNVR - Born: 30 Dec 1918 Died: 12 Jun 1974

HMCS CHIPPAWA, HMCS MIRAMICHI, HMCS QUATSINO, HMCS WESTMOUNT

(1) Seaman George Huntbatch (2) George's medals (3) George's Good Conduct badge (top - #1 uniform, bottom #2 uniform) (4) George's Canada flashes (5) George's Seaman Torpedoman trade badge for #2 uniform (6) George's Leading Torpedoman trade badge for #1, #2 and Work Dress uniforms (7) 1 chevron for each year of overseas service. Initially worn on the lower left sleeve, it was moved to the lower right sleeve in 1944. (7a) Christmas card that George sent home to his parents

(8) Davies, Killeen, Scott, Burton, Shannon, Romanchuck, Pollok, Molesley - on the west coast (9) George Huntbatch (10) Jack Small (11) George Huntbatch (12) "Commando" (13) "Potatoe Peeler" (14) "Clam Digger" (15) Dodds & Small

(16) Ross Gibson (17) Fisherman Dodds (18) Dhobey Day (19) Ralf Dodds (20) Stan Parks (21) Harry Dixon (22) Molesley (23) Ralf Dodds

(24) George Burkenshaw (25) "Salty" (26) "Cute eh!" - George Huntbatch (27) "Its me" - George Huntbatch (28) "Bashful" - George Huntbatch (29) "A gate hunter" (30) White Ensign on unknown vessel (31) Sailors on unknown vessel

(32) George Huntbatch (33) George Huntbatch with Spring Salmon 16 1/2 lbs (34) George Huntbatch on unknown vessel (35) George Huntbatch and Hughs (right) on unknown vessel (36) Hughs on unknown vessel (37) George Huntbatch (38) George Huntbatch (38) BC coast

(40) BC coast (41) Alert Bay, BC (42) "The Gang" (43) HMCS Prince David (44) Foc'sle awash (45 & 46) unknown minesweeper (47) RCAF Shark taking off

(48) "The take off" (49) HMAS Achilles (50 & 51) HMAS Australia (52 - 55) RMS Queen Elizabeth arrives at Esquimalt

(56 & 57) RMS Queen Elizabeth arrives at Esquimalt (58) Burial at sea - unknown sailor / unknown ship (59) unknown ship in drydock in Esquimalt (60) HMCS Prince David (61) Sailors on unknown ship. Note that the sailor on the right is wearing a HMCS Givenchy sweatshirt (62) First Nations graveyard somewhere in BC (63) unknown sailor by totem pole somewhere in BC

(64) unknown sailor on ships Carley float (65 & 66) sailors on unknown ship's boat (67) Unknown corvette (68) Unknown sailor on guard duty (69) unknown sailor taking a break (70) Sketch of a minesweeper (71) Decoration Day 1941

(72) George Huntbatch, Bob Paterson, D. Lugergrow (73) D. Lugergrow and George Huntbatch (74) Herb Horrox (75 & 76) George Huntbatch and Bernice (77) Uncle Volney, Aunt Sadie, Mom & Pop (78) Dorene, George Huntbatch and Bernice (79) Doreen and Bernie

(80 & 81) Hutch and Joyce (82) Marty McKenzie (83) Dick Turner by the Burns monument, Beacon Hill Park (84) Leslie Newell (85) George Huntbatch (86) Leslie Newell (87) Peters and Newell

(88) Unknown sailor (89) George Huntbatch by the Burns monument, Beacon Hill Park (90 & 91) George Huntbatch at Oak Bay (92) Alf Johnson (93) Mrs. Johnson (94) Beacon Hill Park (95) A Princess boat

(96) George Huntbatch at Beacon Hill Park (97) group of sailors at Beacon Hill Park (98) Les Newell at Beacon Hill Park (99) George Huntbatch at Beacon Hill Park (100) Freighter in the Haro Straight (101) Black fish or Killer Whales (102) Log boom (103) Haro Straight

(104-106) Discovery Island Lighthouse, BC (107) Mary and Percy Pike, Discovery Island Lighthouse Keeper's. Percival C. Pike (Percy) was the senior lighthouse keeper on Discovery Island from 1933 until 1955 (108) The Pike's boat (109) P.W.S.S. (Port Wave Naval Radio Station) call sign CKE on Discovery Island. Port Wave operated on Discovery Island during WW2 (110) Ross Gibson & Jack Small (111) Beaumont's Garden

(112) unknown sailor (113) unknown sailor (114) Mac as an "Old Salt" (115) Sally and Mac (116 & 117) unknown sailor with Mac (118) unknown sailor with Sally and Mac (119) Ralf Dodds with Mac

(120) Mac (121) Unknown sailor (122) George Huntbatch and Ralf Dodds (123) Scott, Davies, Burton, Killeen, Pollock, Shannon, Romanchuck (124) Ralf Dodds, Morton and Mac (125) Ships off Discovery Island (126) Ship's off Discovery Island and Victoria as seen from Discovery Island (127) Inside cover to George's photo album

---

Travelling through the Rockies by train. It is not known if the trip is to BC or from BC..

---

Below are various articles from the collection of George Huntbatch. These articles are on City of Winnipeg and soldiers, sailors and airmen from Winnipeg who served during WW2.

(1) Article on Cpl George Peterson and Pte Morris Peterson, Winnipeg Grenadiers, captured after the fall of Hong Kong (2) Article on recruits training in Brandon, MB (3) Article on Cpl Joe Dubois, RCAF from Winnipeg. Also in article Frank Dunlop, Jack Morrice and Albert Schmok (4) Article on a snowstorm that hit Winnipeg, March 1942 (5) Article on the flooding of the Assiniboine River, Apr 1943 (6) Article on Seaman Bert Faulley of Winnipeg returning to duty after 5 days furlough (7) Article on two former Winnipeg Excelsiors hockey players now in the Navy watching local game - Wilf Clarke and Ab Warren

(8) Article on Sgt J.H. "Bud" Dunn, R.A.F., missing presumed killed (9) Article on PO Donald E. Woodfield, RCAF, former Winnipeg Excelsiors Captain, killed in a plane crash (10) Article on Sgt Ian Fraser, RCAF, now on duty in England (11) Article on commissioning of L.P. Beech to Lieutenant (nephew of Commodore William J.R. Beech, RCN) (12) Article on wedding of Muriel Kilburn to L.T.O. Wilfred E. Clark, RCNVR. L.T.O. George Huntbatch was best man (13 & 14) Article on 5 missing airmen: Sgt Albert Schmok, Pilot Officer R.G. Madge, Sgt Air Gunner Thomas Deuel Scarff, Sgt Pilot Clark McNabb, all of Manitoba and Frank Guy Moore of Kenora, Ont.

LARIVIERE, Jean, AB, V60482, RCNVR - Born: 09Jul 1924, Montreal, PQ Died: 27 May 2012, Belgium

(1)Portrait of Jean Lariviere (2) Leave passes for Jean Lariviere

GOULET, Joseph Phillipe Lionel, Steward, V3952, RCNVR, killed - 20 Sep 1943 - HMCS ST CROIX - Born 24 Apr 1921 son of Alphonse and Marie Anna Goulet, St. Evariste Station, Québec.

Newspaper article on the death of Steward Joseph Goulet

VANCE, Ian Bartlette - age 87 of Dartmouth. We, the family, regret to announce the passing of our loving father and grandfather on Wednesday, July 4, 2018 in Dartmouth General Hospital. Ian was born in Aberdeen, Scotland and the husband of 55 years to the late Gertrude "Gertie" Vance; beloved father to Wayne (Willo) and the late Ernest Vance; "Poppy" to his Princesses, Shaniya Vance, Shania Gale and Myra Vance, who will miss him forever and a day. He was predeceased by his parents, James and Adeline (Bartlette) Vance; twin sister, Betty, older brother, Ernest, and baby sister, Adele. Ian had a 30-year career in the Navy. After his Navy retirement he continued his career with Supply and Service of Canada and then with Citizenship and Immigration. Ian was an exceptional, kind, caring man who accomplished more in his lifetime than most. He made lasting impressions wherever life took him. Cremation has taken place. A memorial service will be held 2 p.m. Tuesday, July 10th in Atlantic Funeral Home, with a reception to follow. Interment in Dartmouth Memorial Gardens. Donations may be made to The Lung Association Nova Scotia or charity of choice.

COOLEN, Cecil Earl - age 58, Musquodoboit Harbour, passed away July 2, 2018, in Twin Oaks Memorial Hospital. Cecil had been employed for several years at the Halifax Dockyard following a term in the Navy. Surviving are siblings, Avis, Melissa, Cathy, Wesley, Walter, Lois, Les and Jeff. He will also be missed by the fur baby boss of the house, Rise Marie. He was predeceased by brothers, Leslie and Stanley. Cremation has taken place. In keeping with Cecil's wishes, there will be no visitation or funeral service. Memorial donations may be made to a local animal shelter. Arrangements are under the direction of Arimathea Funeral Cooperative, Upper Musquodoboit.

KEOUGH, Michael P., P2SN, RCN - Passed away in Halifax June 29, 2018. He joined the RCN in 1955 at HMCS Cabot in St. John's, N.L. He trained at Cornwallis, and was assigned to HMCS Algonquin as a Sonar Operator, later assigned to HMCS Restigouche. He volunteered for training on submarines and served on Royal Navy Submarines Alliance, Sealion, Ambush and Turpin. He was a member of the Commissioning Crew aboard HMCS Ojibwa, sailing from Halifax to England. After serving for several years on the Ojibwa he was posted to CFS Shelburne for several years. He returned to Halifax for final sea duty onboard HMCS Ottawa, where he spent several more years before retirement. Still choosing to serve the Navy as civilian, he was employed with the Bedford Ammunition Supply working on torpedo's until his final retirement. He was a member of the Royal Canadian Legion. He was predeceased by his wife, Debbie Dobson; parents, John and Sadie Keough; sister, Marie; brother, Jack. Leaving to mourn are sister, Betty Spearns and nephews and nieces of the Dillon, Keough and Spearns families as well as members of the Dobson family. Cremation has taken place. Funeral arrangements entrusted to Dartmouth Funeral Home. His ashes will be spread at sea by the Royal Canadian Navy. A special thank you to the staff of Maplestone Enhanced Care for looking after Mike these past number of years.

HMCS CABOT, HMCS ALGONQUIN, HMCS RESTIGOUCHE, HMS/m ALLIANCE, HMS/m SEALION, HMS/m AMBUSH, HMS.m TURPIN, HMCS OJIBWA, HMCS OTTAWA

HILLIS, Robert Bradley Cameron, LS, RCN - Born July 15, 1981 in Wolfville, a leading Seaman in the Canadian Navy died unexpectedly in a car accident on July 2, 2018, in Port Elgin, Ont. Robert is survived by his parents, Jeanette Slater Norminton and Robert Hillis; his spouse, Montana; his children, William and Lilly; his sister, Kristy; his cousins, Rebecca, Kristopher, Dena, Brittany and Sarah; numerous other family, friends and also his beloved dog, Keena. Robert lived a passionate life with many adventures. His love for music, writing, hiking and diving were his favorite pastimes. Robert had seen so many parts of the world and he wanted to see so many more. His life has been taken far too soon. Robert's presence could be felt as he entered the room; he exuded an intense affection for the ones he loved and left each individual with a lasting impression of genuine authenticity. Robert will be greatly missed and will live on in our hearts forever. Family and friends may visit on Sunday, July 8th, from 5-8 p.m. and on Monday, July 9th, from 11-1 p.m., in Graham A. Giddy Funeral Home, 280 St. David St. South, Fergus, Ont. A Funeral Service will be held on Monday, July 9th, at 1 p.m., in the chapel of the funeral home. Donations may be made in Robert's memory to Wounded Warriors Canada.

NORMAN, Donald William (Don) - age 93. In loving Memory of Donald William Norman, passed away on 24 June 2018 at Kamloops at the age of 93 years. He was born 26 October 1924 in Innisfail, Alberta. Don is survived by daughter Twyla Armstrong, son Brent Norman, 3 sons-in-law, 6 granddaughters, 6 grandsons, and numerous great-grandchildren and great-great-grandchildren. He was predeceased by his wife Dorothy (2007), son (Stan) and daughters (Dona, Diane and Gwen). A Celebration of Life will be held on Sunday 1 July 2018 from 11:00 to 2:00 at the Ashcroft River Inn. Memorial Donations may be made to the Parkinson Society of British Columbia or BCSPCA. Don enjoyed fishing and the outdoors. He was an avid gardener. He was a millwright working in both the lumber and mining industries. Don was a veteran of the Second World War serving Canada in the Navy. His quick smile and dry sense of humour will be greatly missed by friends and family.

ORTON, William August (11 Aug 1923 - 26 June 2018) - It is with deepest regret that we announce the passing of William Orton – Father, Businessman, and Mason - on the morning of June 26th at Kamloops Seniors Village. Dad was a veteran of ww 2, having entered the navy early (lying about his age). He was on loan to the British Navy for his entire service. Upon the end of the war, he declined to stay on, despite being asked to. His family needed him. After the navy, he started working in the forests of Vancouver Island. During this time, he met Mom in Nanaimo. They were wed in Nanaimo, where Dad had a small business. After a few years passed, they moved to Kamloops to open another small business. He expanded this business to the point that he learned to fly and purchased a small plane that he used to visit family and dealers across Canada. He worked in his own business until 2015. He is pre-deceased by our Mother, Beverly, and his brothers Albert, Keith, and Edwin, and sisters Lorraine, Louise and Ruth and grandson Kurtis. He is survived by sisters Isobel and Irene. He is also survived by his 5 children: Karen (Joe), Kathryn, Mark (Barb), Susan and Fred (Daphne). In addition, 7 grandchildren, 8 great grandchildren and 2 great great grandchild. He will be missed by all. Pastor Don Maione will lead a Celebration of William's life in the Schoening Funeral Chapel on Friday, July 6th at 1:00 p.m.

VAN NOORT, William John (Bill) - Peacefully, in hospital, on Friday, June 29, 2018 at the age of 79. Son of Ruth and the late W. J. Van Noort. Loving husband of Eleanor (nee Dempster). Dear father of Bruce. Beloved brother of Kathy (late Ted McEwen), John (Coba), Dwight, Sonja (late Lorne McPhail), and Rose (Carl Kloppenburg). He will also be missed by his niece and nephews. Bill proudly served in the RCN and worked many years with Public Works (Nepean/Ottawa). Friends may call at Capital Funeral Home and Cemetery, 3700 Prince of Wales Dr., on Tuesday, July 10 from 2:00 - 4:00 and 7:00 - 9:00 p.m. A Memorial Service will be held in the Chapel on Wednesday, July 11 at 1:00 p.m. Interment, Capital Memorial Gardens with reception to follow. In lieu of flowers, a donation to St. Andrew's Presbyterian Church or Canadian Cancer Society would be appreciated. (Ottawa Citizen 07 Jul 2018)

DENNIS, Wilfred James - Passed away peacefully on June 29, 2018. Predeceased by his beloved wife Helen. Survived by his son Jim (Sharon) of Toronto and daughter Karen Mulligan (Jim) of Oakville, niece Susan Winslow and nephew Bob Brocklebank (Ann). Loving grandfather to Brian (Natalie), Jessica (Sophia), Carly and Wesley and great-grandfather to Chloe and Lucas. Born in Estevan, Saskatchewan in 1923, Wilf's family eventually moved to Owen Sound where he met his wife Helen in high school. Following his service to the Royal Canadian Navy, Wilf and Helen were married in 1946. He started his career in financial services in Huntsville and then moved to Sudbury, where he opened a Western Tire Store in partnership with two close friends. In 1961, Wilf joined the Corporate division as General Manager, moving the family to London, Ontario and later on to Montreal. Retiring back to Ontario, Helen and Wilf lived an active lifestyle in Sutton, New Hamburg and later in Oakville. Wilf and Helen's love of dancing and socializing led them to teach square and round dancing throughout their 67 years together. Wilf liked the challenge of new projects and was always quick to offer help to family and friends. He was devoted to family, enjoyed golf, fishing and reading and was a terrific cook. In his later years, he designed and created many stained glass works which continue to grace the homes of family and friends. Wilf's sense of humour and kind heart will be fondly remembered. There will be a private memorial service. In lieu of flowers, donations to the Alzheimer Society of Canada would be greatly appreciated. (Toronto Star 07 Jul 2018)

JUSTICE, David W., AB.NQ, RCN (23 Nov 1927 - 01 Jul 2018) - Victoria, BC — David William Justice died peacefully Sunday, July 1, 2018 at home. David leaves his companion of many years, Marie Murdock; his brother, Clive Lionel Justice and cousins Rodney Sword and John Beddis; his sons: Bradley, Gordon (Rose), Gerald (Anita) and Ronald (Justine); grandchildren, nieces, nephews and many close friends. He was predeceased by brothers: Rodney and Beverly. Born on Saltspring Island and raised in Crofton, the son of Clive and Irene, he enjoyed many happy years with his family on the farm at Bell McKinnon Rd. After graduating from high school in Duncan, he served in the Navy from 1945 to 1950, then attended UBC. Until near the end of his life, he attended periodic reunions of the naval ship Uganda on which he sailed. After serving with the Navy, David worked over 30 years for Crane Supply in Victoria, Vancouver and Calgary. He not only took pride in his work, but truly valued the friends he made during his time in business. "Snackers", as he was called, was also known to some as the man who once ate his tie. In retirement, David and Marie spent many years assisting other seniors and enjoying life. He shared life and love with his valentine, Marie, to whom he wrote three books of poetry. Many thanks to the Island Health District 72 nurses, Dr. Forster and Veterans Affairs, for all their care and assistance. (Victoria Times Colonist 07 Jul 2018)

HMCS MALAHAT, HMCS UGANDA, HMCS ONTARIO, HMCS CRESCENT, HMCS CAYUGA, HMCS ROCKCLIFFE

LeBLANC, Edgar, RCN - Heaven has received another angel. Mr. Edgar LeBlanc passed away peacefully at home, on July 1st, 2018 at the age of 95 years. Edgar was born on March 19th, 1923 in Dalhousie, New Brunswick. He was a longtime resident of Schreiber, Ontario and lived life to the fullest. He fought for our freedom in WWII. He was in the Royal Canadian Navy for 7 years and later worked at Kimberly Clark Mill until his retirement. Edgar was a life member of the Royal Canadian Legion. He was an active man who loved gardening and would often be seen riding his bike or going for walks. In his earlier days he loved going camping and fishing, especially out to Maude Lake. Edgar was also very devoted to his church. He will be lovingly remembered by his children Carol (Eero) Janzen, Michael Souliere, Michelle (Brian) Souliere, sister Margaret Santerre, brother Raymond (Diane) LeBlanc, brother-in-law and best friend Bill Campbell, and sister-in-law Carol-Anne Masrhall. Numerous grandchildren, great grandchildren, nieces and nephews also survive. Edgar is now at home in heaven with his loving wife Helen, parents: Patrick and Annatasia, brother Art, and sons John and Bill Souliere. Cremation has taken place and a Celebration of Life will be held on Saturday, July 7th, 2018 at 11:00 am in Holy Angels Church, Schreiber, Ontario. Should friends desire, memorial donations to the Grotto in Schreiber, ON would be appreciated. Arrangements entrusted to the Sargent & Son Funeral Home, 21 N. Court Street, Thunder Bay, ON.

McCULLEY, Stanley James (16 Feb 1943 - 27 Jun 2018) - Our Salty Sailor decided to leave us behind and join the angels. On June 27, Rose lost the love of her life of 51 years, her best friend and the father of their children. Jim was the support for the family and the very core of our existence. Jim spent 25 years in the Navy, almost half that time spent on the submarines. Jim always said submariners have more fun under water- but we doubt that. All of Jim's postings in the navy are too numerous to mention. Jim was a dedicated husband and an amazing father to Leona (Lou), Colin (Kim), Bobbie and Jim. He leaves behind 6 grandchildren, Mike and Matthew Horvath, Amanda, Bradley and Davis McCulley and Nicole Buckle. Jim was the first born in a large wonderful family and leaves his brothers and sisters, Ken (Linda), Mary (George), Barbara (Terry), Valerie (Robin) and Donna (Kim). He will be missed by many nieces and nephews, all of whom loved him dearly. Jim also had a close relationships with friends and neighbours and former sailors. Jim was also an amazing salesman. At 7 years old he started selling newspapers and gladiolus at the train station in his home town of Portage La Prairie. While in Nanaimo, Jim was a regular vendor at the Cedar Farm Market and was best known as the Maritime Mustard Pickle man. In 2012, Jim was awarded the Queens Diamond Jubilee medal. In Dad's navy days, He was away at sea for long periods of time but when he came home he spent quality time with his family. The children always ask, "Dad where are we going?" His response was always "There and back" Jim was cared for at the Nanaimo Regional Hospital in particular the caring nursing staff in the Palliative unit. In lieu of flowers, donations to the BC Cancer Foundation would be appreciated. Fairwinds and following seas Big Guy, we love you. Celebration of life Friday, July 6, 1-4pm RCL Branch 10, 129 Harewood Rd, Nanaimo. Submariners Celebration of life July 22, 2-5 pm, Langford Legion 761 Station Rd., Victoria (Victoria Times Colonist 05 Jul 2018)

Memorial for JimMcCulley Photo of Jim McCulley

HMCS RESTIGOUCHE, HMCS BONAVENTURE, HMCS NIPIGON, HMCS OJIBWA, HMCS RAINBOW, HMCS OKANAGAN, HMCS PROVIDER HMCS KOOTENAY

RICHARDSON, Harry Hewat, Capt (N), RCN / C.A.F. (1930-2018) - 88, of Stittsville, Ontario, passed away suddenly on Sunday, July 1, 2018. Also known as "Hugh" or "Hew", he was born in St. John, New Brunswick (NB), and raised in Fredericton Junction, NB. He graduated from Westdale High School in Hamilton, ON, and later from McMaster University. He had a long and illustrious career as an Officer and Military Attaché in the Canadian Navy, retiring from Her Majesty's Service in 1984. Son of the late Harry H. and Ellen G. (Peterson) Richardson, Hugh was the beloved husband of Judith A. (Hyde) Richardson, with whom he shared 55 years of marriage and an adventurous life. He was predeceased by his younger brother, Peter. Hugh was a warm, charming man with a wry wit and generous heart who loved being on the water. After retiring, he and Judy spent many happy years sailing on their boat, Serseri, travelling around the Mediterranean, Atlantic and Caribbean, before finally settling in Stittsville. In later years, he enjoyed reading and working around the yard. He loved helping his family, friends and neighbours. Hugh will be forever remembered by his brother's wife, Sanci; nephews, Timothy Richardson and his wife, Sabine; D'Arcy Richardson; his niece, Penny Lakes and her husband Kevin; brother- in-law Chris and his wife, Judy; sisters-in-law, Frederica Holkey and her partner, Joe Super; Jennifer Hodgson; along with many extended family members and close friends. Hugh also leaves behind his beloved family dog, Maggie. To respect his wishes there will be no visitation or funeral service. A celebration of life will be held with family and friends at a later date. If you wish, a donation may be made in the memory of H.H. Richardson to the Queensway-Carleton Hospital Foundation or the Ottawa Heart Institute Foundation. (Ottawa Citizen 07 Jul 2018)

HMCS STAR, HMCS LABRADOR, HMCS SAULT STE MARIE, HMCS MAGNIFICENT, HMCS DONNACONA, HMCS ST CROIX, HMCS BONAVENTURE

SHEARING, John - We will remember Jack for his love, humour, and charisma. John (Jack) Wallace Shearing, 81, passed away on June 18, 2018, in Tulsa, Oklahoma. Jack was born on March 31, 1937, in Toronto, to John and Edith (Bowman) Shearing, who emigrated from England. He had one younger brother, Donald. Jack served in the Royal Canadian Navy and married Beverley Broneldia Herrington in 1956. They raised two daughters, Lisa-Gaye and Lorraine. The couple lived in Scarborough and Thornhill until 1984, when they moved to Tulsa. Jack was dedicated to his family. He and Beverley celebrated their 61st wedding anniversary in 2017. They cherished their pets, including Midnight and Marley. Jack had presence–everyone remarked on his deep "broadcaster" voice, which, along with his height and humour, made a lasting impression on people. He made friends easily. Jack was a Chartered Professional Accountant (CPA). His work spanned positions with companies including Triangle Conduit & Cable, Cutler-Hammer, and Bundy. During the last 20 years of his career, Jack worked for Hilti Inc., in Toronto and Tulsa, retiring as Chief Financial Officer for Hilti Western Hemisphere. He served on boards for the YMCA, Goodwill, and Delta Dental, acting as chairman of the board for a time at the latter two. He was a member of the Financial Executives Institute. Jack was a skilled home repairman and electrician, played the trombone, snowmobiled, waterskied, and golfed. He and Beverley adored their cottages on Salmon Lake, Ontario, and, later, on Grand Lake, Oklahoma. They travelled, and Jack delighted in his cars and loved to read and play card games. He was quick-witted and relished a good joke. Jack was predeceased by his beloved wife, Beverley. He is survived by daughters, Lisa-Gaye (Michael) Mead of Joplin, Missouri, and Lorraine (Robert) Peters of Chicago, Illinois; and grandchildren, Spencer and Julianne Mead of Joplin. He is also survived by brother Donald (Mary) Shearing, of Whitby, Ontario; and nephews, Bradley (Kristy) Shearing and Kyle (Diana Emond) Shearing; and great-niece, Corinne, all of Oshawa, Ontario. Visitation, 11:00 a.m., Saturday, July 7th, followed by memorial service, 11:30 a.m., both at Highland Funeral Home–Scarborough Chapel, 3280 Sheppard Avenue East. Burial following at Highland Memory Gardens in Willowdale. Memorial contributions to Goodwill Industries of Tulsa are welcome. A celebration of Jack's life was also held in Tulsa. Funeral Home Highland Funeral Home 3280 Sheppard Ave East, Scarborough, ON M1T 3K3 (Toronto Star 05 Jul 2018)

TEEPLE, Brian Naismith, P1RT, RCN - was born in Thunderbay, Ontario on May 15, 1930 and died peacefully on June 20, 2018 in Victoria General Hospital after a brief illness. He was predeceased by his four older siblings: brothers, Murray and Ross and sisters, Tannis and Joyce. Brian had tremendous perseverance which helped him overcome the effects of rheumatic fever as a child. This determination helped him succeed in life. He lived across the street from Reta Joyce Coombs and a sweetheart relationship started when she was sixteen and he was eighteen. At the time Brian was working for the Forestry Service driving a truck. He then became the first apprentice mechanic hired by the Highway Department before joining the Navy in 1951 during the Korean War. Brian and Reta married on August 22, 1952 and moved to Halifax where they started a family – Ian, born in 1958 and Scott, born in Victoria in 1964. Brian was an innovator – he built a homemade tent trailer and his mother-in-law made the tent for it. This took place when they were miles apart and could only exchange measurements by phone. Amazingly it all fit together perfectly when it was assembled and that little trailer saw the creation of many happy memories as the family travelled all over Canada and the Northwestern US many times. Brian delighted in making fantastic home-made toys out of recycled materials. He was active in his sons' sports. He loved dogs and always had a basset hound or a shelter dog for company on his ramblings. He had a keen curiosity and his family teased him for fixing things that weren't broken. He became a self-taught historian and fine arts painter. He was a problem solver and a trouble shooter. In the Navy he studied to become an electronic technician and went from a seaman to a Petty Officer 1st class. This required a series of moves across Canada. During his recovery from rheumatic fever he developed a passion for swimming. This love of swimming led him to participate in the Navy Water Polo Team and as a lifeguard. After retiring from the Navy he became a civilian technician until his health prevented him from continuing that work. And so he reluctantly had to retire. Brian then took on a new adventure developing property on Pender Island where he continued to exercise his creativity and problem solving skills, building flights of stairs and numerous decks and patios. Reta benefited from and appreciated Brian's great support for her during her long career with the Federal Government. They were mutually supportive in that respect. Brian had a big heart which turned common excursions into fantastic adventures. Left behind to treasure memories and mourn his loss are his wife of sixty-five years, Reta; his sons Ian and Scott (Dennis) and all the people who benefited from the time Brian invested in their lives; including his many nieces and nephews. A Celebration of Life will be held September 5, 2018 at 10:00am at Mount St. Mary's. Please bring your stories of Brian. (Victoria Times Colonist 08 Jul 2018)

JOHNSON, Joseph Ball, RCNVR (1925-2018) - WWII Veteran. Suddenly but peacefully on Wednesday, June 27, 2018 at the age of 92. He leaves behind his wife of 68 years, Joan (Hepworth) Johnson and three sons, David (Margaret), Bruce (Valerie) and Michael (Diane), as well as grandsons Alex and Aaron and granddaughter Nicola. He was predeceased by his parents, Albert and Ruth (Watson) and his brothers, Owen and Ralph (Evelyn). Joe was born in Loverna, Saskatchewan and grew up in Calgary. He served during WWII on convoy escort duty followed by a 38 year career with the federal government. He was a founding member of St. Michael and All Angels Anglican Church. Throughout his life he was a master woodworker, an expert craftsman and a willing handyman. Friends are invited to visit at the Julian of Norwich Anglican Church, 7 Rossland Ave., Ottawa on Saturday, July 7, 2018 from 1 p.m. - 2 p.m. Memorial Service at 2:15 p.m. Reception to follow in the Parish Hall. Inurnment at Christ Church Cathedral Columbarium at a later date. As an expression of sympathy donations to the Julian of Norwich Anglican Church Memorial Fund or the Primate's World Relief Fund.

FENERTY, Gordon Arthur, C1HT, RCN / CAF - passed away suddenly in Camp Hill Veterans' Memorial Building, QEII, on Friday, October 27, 2017 at the age of 86. He was a son of the late Morris Fenerty and Pearl (Dawe) Barrett and stepson of Charles Barrett. Born in Halifax, Gordon left school at an early age to help support his family after his father's death. At the age of 17, he began a life at sea, sailing for 10 years on deep sea tankers. In 1958, he began a successful career in the Royal Canadian Navy where he worked as a shipwright. After 28 years of service, he retired in 1986 as Chief Warrant Officer. He was nominated for the Military Order of Merit for his exemplary service. Besides his parents, he was predeceased by his brothers, George and Jack Fenerty. Gordon's greatest joy and source of pride was his family. He is survived by his loving wife of 66 years, Elsie (Stevens); daughters, Colleen (Peter) Paton, Angela (Larry) Sanford and son, Arthur (Cherie Dagley), all of Halifax; and son, Ralph (Donna), of Edmonton, Alta. He is also survived by grandchildren, Robyn and Erin Paton, Emileigh Sanford, Stefanie Willis-Howes and Matthew Willis; and great-grandchildren, Chase Willis, Greyson Howes and Jack Paton Sykes; as well as sister, Joan (Fenton) Stillman; sister-in-law, Mary Fenerty; close friend, James 'Jimmy' Sweet, and a number of nieces and nephews. Thank you to his many caregivers over the past year - too numerous to mention - both at home and at Veterans Memorial, and to Dr. Finlay Spicer for his care and compassion. Cremation has taken place under the care of Atlantic Funeral Home, 6552 Bayers Rd., Halifax. A graveside committal service for family and friends will take place in Oakridge Memorial Gardens, 1078 Old Sackville Rd., Middle Sackville on Thursday, November 2nd at 2 p.m. In lieu of flowers, donations may be made to QEII Health Centre Foundation Veterans Memorial Garden or charity of choice.

CRITCHLEY, Ronald William (Ron) (21 Nov 1919 - 22 Feb 2013) - passed away peacefully in Delta Hospital, Friday, February 22, 2013, at the age of 93. He leaves behind his loving wife Win, of 64 years; daughters Diane (Dave), and Becky (Bob); grandchildren Robert, Ross (Brittani), Shelley (Shameer); brother Ernie (Pat) and many nieces and nephews. Ron served with the Royal Canadian Navy on the Atlantic run. He worked 43 years in the sawmill industry, eventually becoming a superintendent. Ron was an avid golfer and loved all animals. He will be sadly missed by family and friends. No Service by request. In lieu of flowers, donations may be made to a charity of your choice or Ladner Legion, Branch #61, where he was a proud member for many years. "See ya on the 19th hole NINE IRON !"

Portrait of Ron Critchley during WW2 Ron and Win's wedding photo

MURZA, John Andrew, AB.SD, V82787, RCNVR - Born 07 Mar 1924 Died 27 Mar 1990

MOSHER, William Allen (Red) - 89, Halifax, passed away peacefully at home after a lengthy illness on Wednesday, December 14, 2005. Born in Gold River, he was a son of the late James and Maude (Swinamer) Mosher. He served in the RCN during the Second World War and later as third class engineer on auxiliary vessels. He enjoyed fishing, hockey and bridge. He is survived by his wife, Louise (Hiltz); daughters, Wendy (Peter) and Margaret; son, Allen (Bonnie); granddaughter, Christina; sisters, Sophie, Stella, and Linda; brothers, Hiram and Charles; many nieces and nephews. He was predeceased by his first wife, Ella; sister, Helen, and a sister in infancy; brothers, Paul, Neil, Marshall, and Sterling. Honouring his wishes, cremation has taken place and there will be no visitation. No flowers by request. A graveside service will be held 10 a.m. Saturday, December 17, in Oakridge Memory Gardens, Lower Sackville. Memorial donations made to the Kidney Foundation of Canada, Nova Scotia Branch, 1657 Barrington St., Suite 235, Halifax, NS B3J 2A1, or a charity of your choice would be appreciated by the family. The family would like to thank Dr. William Acker and all of the caregivers who helped during Bill's illness. (Halifax Chronicle Herald 16 Dec 2005)

DUGGAN, Wayne M., RCN / C.A.F. - 49, 53 Somerset St., Saint John, N.B., died January 6, 1997, in Saint John Regional Hospital. Born in Halifax, he was a son of the late St. Clair and Helen (McDonald) Duggan. He had resided in Saint John since 1984 and was a member of Royal Canadian Navy. Surviving are his wife, the former Colleen G. Connor; sons, Richard K., Saint John; Michael J., CFB Gagetown; brother, Bernard, Prospect, Halifax Co.; sister, Marguerite (Mrs. Ian McDonald), Kemptville, Ont.; nieces and nephews. Memorial service was held January 8 in Fitzpatrick Funeral Home, Saint John. Cremation followed. Burial will be at a later date at sea. Donations to Our Lady of Mount Carmel Cemetery, Prospect. (Halifax Chronicle-Herald/The Mail-Star 16 Jan 1997)

CLEGG, Harold (31 May 1921 - 07 Jul 2013) - The family is saddened to announce the passing of Harold Clegg on Sunday, July 7th, in his 93rd year. Survived by his wife of 67 years Ethel Clegg (nee Truelove) and their sons Daryl (Debbie) of Victoria, B.C. and Brian (Elizabeth) of Blue Mountains, ON. Loving Grandpa of Jamie (Karen), Cheryl (Colin), Michael (Taryn) and Mallory. Great-Grandpa of Sydney, Trinity, Simon, Timothy and Emily. Predeceased by his parents Edward and Dorothy Clegg and four siblings Stan, June Maxwell, Edward Jr. and Donald. He will always be remembered by numerous in-laws, nieces and nephews. Special thanks to Dr. Morel and the staff at Errinrung Retirement Home in Thornbury. Harold was born in Hamilton and spent his youth in Caledonia. He enlisted in the Royal Canadian Navy in 1942 where he rounded into adulthood while serving his country with pride. As part of the newly commissioned Corvette Class ship Port Arthur, Harold and crew were charged with escorting Merchant Naval vessels carrying supplies to our allies and troops in the UK and North Africa. On these now famous Atlantic crossings these "Convoys" as they would come to be known were prime targets for enemy U-boats and as a result constantly in harm's way. During this period many boys quickly became men including Harold. While serving Harold met the love of his life Ethel, "it was a St. Patrick's Day dance" he would later recount with a smile "I was jiving with two women at the time, but when I spotted Ethel I knew she was the one". Following his discharge from the Navy, Harold and Ethel wed on September 21, 1946. It was at that time Harold found his second love in the form of a career. Today we would call it financial services, Harold called it the insurance business and he believed there were few callings that afforded someone the opportunity to help people and at the same time enjoy financial success. A win-win he would say. While his family and career grew, Harold proved to be a motivator, innovator and leader. Applying the discipline he had learned in the service he worked countless hours helping countless individuals, businesses and families. Through his mentorship while in management for over 25 years he developed managers and advisors who like their mentor went on to "help people". The financial impact Harold had continues to ripple even today, in all parts of Canada. Harold also believed in giving back and served for many years his professional association in numerous capacities. The role he enjoyed most facilitating, the industries designation programs, an extension of the joy he received from helping and mentoring. Harold is a Life Member of the Masonic Lodge, he was an active Shriner involved with youth initiatives, the band and when it came to annual cake sales no one could say no to Harold. He was also a member of the Legion and he and Ethel were actively involved with Trinity United Church. With an infectious smile on his face and sparkle in his eye Harold was always interested in people and long after his retirement in 1986 continued to share his lifetime of wisdom about money and success in life and business to all those who asked. Visitation will be held at Bay Gardens Funeral Home, "William J. Markey Chapel" , 947 Rymal Rd. E., Hamilton, on Wednesday, July 10th from noon to 1:00 p.m. A service in Celebration of Harold's Life with burial at Mt. Hamilton Cemetery to follow. In lieu of flowers, donations to Shrine Charities would be appreciated.

VANDERPLUIJM, Peter Michael, P1.ER, RCN / C.A.F. - 59, Lawrencetown, Annapolis Co., passed away December 23, 2006, in Lawrencetown. Born inBathurst, N.B., he was a son of Antionios and Irene (Tremblay) Vanderpluijm, Bathurst, N.B. Peter retired from the Royal Canadian Navy after 29 and a half years during which time he served in the Gulf War from 1989-1990 as an Engineer on the HMCS Protecteur. He was a very active member and employee of Lawrencetown Branch No. 112, Royal Canadian Legion, and served as the Sergeant at Arms. Peter enjoyed fishing, curling and camping and loved his family dearly. He is survived by his wife, the former Rosalind Cromwell; daughters, Donna, Vancouver, B.C.; Julie, Toronto; sons, Michael, London, Ont.; Peter, Vancouver, B.C.; sisters, Cathy Vanderpluijm (Mark White) and Jackie (Paul) Picot, both of Bathurst, N.B.; brothers, Stephen (Joanne) and Anthony (Bonnie), both of Bathurst, N.B. He was predeceased by sister, Nancy. Cremation has taken place. A Legion Tribute conducted by Lawrencetown Branch No. 112 will be held 7 p.m. today in Middleton Funeral Home, 398 Main St. (902) 825-3448, and funeral mass will be held 11 a.m. Thursday, December 28, in St. Alphonsus Roman Catholic Church, Bridgetown, Father Tom McQuade officiating. Donations in memory may be made to Addiction Services, Soldiers' Memorial Hospital or Veterans Unit, Soldiers' Memorial Hospital. (Halifax Chronicle Herald 26 Dec 2006)

HAYES, Godfrey Harry (Skinny), Capt, DSC, OMM, CD, RCN - born August 12, 1919, died peacefully July 6, 2006 with his family around him. A valiant and much-decorated Navy veteran and a man who lived his life with honour and integrity, he will be missed by the large Hayes clan and his many friends and colleagues. Predeceased by Pam, his cherished wife of 56 years, he is missed by children Jinny, Michael (Maggie), Stephen (Maureen), David (Pat), and Liz (Richard), as well as grandchildren David, Paul Justus (Lisa), Sean (Audrey), Caitlin, Patrick, Jennifer, Matthew, Stephanie, Jillian, Heather, and Janet, and great-grandchildren Macy, Emmy and Alexander. He is also lovingly remembered by special extended family members, Julia, Janice and Jeff. We know he cherished the long friendships of his life and took strength from the unconditional support of friends and family during his five-year struggle with cancer. He often said, "I've had a good run. " We are sure he would now add, "Damn the torpedoes! Full steam ahead! " A memorial service will be at 2:00 p.m., on Wednesday July 12th, at St. Paul's Anglican Church, 1379 Esquimalt Rd., with reception to follow at the new Naden Wardroom, on Signal Hill, at the end of Esquimalt Road. In lieu of flowers, please make a donation to the charity of your choice. (Victoria Times Colonist 09 Jul 2006)

Slt Godfrey Hayes survived the sinking of HMS King Orry which was sunk during the evacuation of troops from Dunkirk.

HMS KING ORRY (Slt, RNR, 1940), HMS GATINAIS (RNR, 1940), HMCS TRILLIUM, HMCS KENOGAMI, HMCS GUELPH, HMCS WARRIOR, HMCS MALAHAT, HMCS DISCOVERY, HMCS ONTARIO, HMCS ST STEPHEN, HMCS CRESCENT, HMCS SAGUENAY, HMCS FRASER, Commander 2nd Canadian Escort Squadron

SUTTON, James Herbert (04 Apr 1920 - 30 Dec 2016) - It is with heavy hearts we are announcing the loss of a wonderful father and grandfather. James Sutton at the age of 96. James was born in Yorkton, Saskatchewan on April 4, 1920 to parents Herbert and May Sutton. He is predeceased by his wife Julie Sutton (née Seriani), son Norman Sutton, son-in-law Frank Crabbe, granddaughter Dawn Sparks, brother Charlie Sutton and sister Audrey Fee. James leaves behind his loving daughter Sharann Crabbe, granddaughter Tracy Cramer (Randy Schwartz), Cory Crabbe (Leslie Crabbe), Shane Sparks, great-grandchildren David, Kye, Mayben, Amara, Tarynn, Ottis, Shae and Faithe as well as many nieces and nephews. James had a real passion for the outdoors so his choice of occupation reinforced that adoration. He joined the Navy, was in the logging and fishing industry, then went to work for Black Ball ferries and finally the BC ferries until he retired after many years of service. James was an avid fisherman and hunter. He spent many evenings in his beloved boat fishing or walking at the waterfront. In his younger years he enjoyed camping and hunting with friends and family. James spent a huge amount of time with his grandchildren teaching them everything he could. He was a loving, caring and generous man. James made his mark in life and everyone who knew him had a story to tell about him. He touched our lives in such a way that he will always be with us. We would like to thank the wonderful staff at Nanaimo Seniors Village for the loving care he received, making James feel as though he was among family. In lieu of flowers donations may be made to the breast cancer society. Celebration of life will be held on the 29th of January at the Cavalotti Lodge beginning at 1 pm.

HUGHES, John Joseph, LS, A2128, RCNR, MPK - 07 Sep 1942, HMCS RACCOON - Born 05 Apr 1915 son of Jerry Hughes, and of Alice Hughes, Gananoque, ON

Article on John Hughes from the Gananoque Historical Society newsletter

WHITE, Donald Winchester, AB, V88056, RCNVR, killed - 16 Apr 1945, HMCS ESQUIMALT - Born 11 Jun 1912 son of Henry James White and Olive M. White, Peterborough; spouse of Ida M. White, Gananoque, ON. Donald is buried in the Little Lake Cemetery, Peterborough, ON.

Able Seaman D. W. White, formerly of Spadina Rd., is listed as killed in the sinking of H.M.C.S. "Esquimalt". He enlisted in June 1944, with the R.C.N.V.R. after previously holding the rank of lieutenant in the Irish regiment (reserves). He was born in Moose Jaw, son of Mr. and Mrs. H. J. White, Peterborough. He graduated from Queen's University in 1936 as B.Sc. Surviving are his widow, the former Ida Mae Johnston, a graduate of the Hospital for Sick Children; his 3 ½ year-old daughter, Jo-Anne; his parents, one brother, Robert, with R.C.C.S. overseas, and three sisters, Mrs. G. G. Gillespie and the Misses Betty and Peggy, at home.

Photo of Donald's headstone Newspaper article on the death of Donald White

CORBETT, Ken - It is with sadness we announce the passing of Ken Corbett of Riverside Corners on July 10, 2018 in Colchester East Hants Health Centre, Truro, surrounded by his loving wife, Marlene Corbett and family, Sandra Chow (Walter), Brenda Boutilier (Brett), Michael Corbett, and April Corbett (Bob). Survived by grandchildren, Gary, Justin, Jaime, Jerry, Lillian and blessed with a new great-grandson on July 7th, Layton, whom he was so excited to meet in his last hours; brothers, Bill Corbett (Linda), Colin, Ross (predeceased by Elaine), Jim (Brenda) and sister, Bonnie Dingman (Bill). He was predeceased by his parents, Lillian and Ross Corbett. Ken was a proud Navy Veteran and after his service spent the later part of his career as a truck driver for Praxair. He loved to talk and tell stories and you could always be assured there was no dead air when Ken was around. He was creative and often spent time in his workshop building various toys and furniture. During his last few weeks he even created a nightlight for his walker that the doctors and nurses said they are going to patent. The family would like to extend a special thanks to the wonderful doctors, VON and nurses who visited Ken at home and the Palliative Care Team at Colchester East Hants Health Centre. In keeping with Ken's wishes there will be no funeral service or flowers. Cremation has taken place with no visitation by request of the family. The family has requested that donations can be made in Ken's name to the Palliative Care Unit at Colchester East Hants Health Centre. Please visit: www.allenfh.ca to sign the guest book or send private condolences.

McCALLUM, Gavin Lindsay LCdr, CD, RCN - Passed away peacefully 29 August 2012 at the age of 51. Leaves behind his wife, Jill Carleton (sons Shawn Hambley, Christopher Hambley) of Osgoode, ON., sister Martha McCallum (husband David Ball, daughter Dana Ball) of Oakville ON., and many other family members, friends, colleagues and shipmates. Gavin was predeceased by his parents Bill and Eleanor McCallum, Port Perry ON. Many thanks go to the Winchester District Memorial Hospital and to the Ottawa General Hospital: Dr. Goel and Kelly-Ann, Melissa and Tiffany, Dr. Chasen and Olga, the 5 East Medical Oncology Team including Dr. Drodge, Mario Daponte and many wonderful nurses, Lynn Cullen, the Canadian Forces Health Services Team, especially CDU 4 and Case Manager Lillian Hall, and finally to SJS/ JIIFC who have supported us so well. Friends are invited to the Beechwood National Memorial Centre, 280 Beechwood Ave. Ottawa Wednesday, September 5, from 2 to 4 and 7 to 9 p.m. The Memorial Service will be held Thursday, September 6 in the Sacred Space of The Beechwood National Memorial Centre at 10:30 a.m. followed by the Inurnment at the National Military Cemetery at Beechwood Cemetery. At the request of the family, visitors are requested to refrain from wearing perfume, cologne or scented products to due to severe allergic reactions. In Memoriam donations to the - National Pancreatic Cancer Canada Foundation (www.pancreaticcancercanada.ca) 1- 888-726-2269, 2446 Bank St., Suite 656, Ottawa, Ontario K1V 1A8 will be appreciated. Ready Aye Ready.

Gavin McCallum was the last Combat Officer on HMCS Terra Nova.

NEWHOUSE, John Stanley, Leading Telegraphist, 3681, RCN, killed - 20 Sep 1943, HMCS ST CROIX - Born 16 Nov 1919, son of Stanley Barnes and Ellen Newhouse, of Calgary, AB.

O/Tel Newhouse was a passenger on S.S. Nerissa when she was torpedoed and sunk. He survived the sinking of Nerissa only to be lost when HMCS St Croix was sunk.

LEDSHAM, Harold Connor, CD, Cdr (S), RCN - Born 1916 in Ontario, son of Harold R. and Agnes Ledsham. Died 1977. Buried in the Saint John's Dixie Cemetery Mississauga, ON. Canada

Paymaster Slt Ledsham was a passenger on the troopship Nerissa when she was torpedoed and sunk. He survived the sinking

LEAMAN, Bill, RCN - Died: 11 Jul 2018 - Bill and through Cornwallis in 1966 upon completion of Basic training he was posted to the Canadian Armed Forces Tattoo. He sailed on Columbia and St Croix then was posted to CFS Shelbourne. He is survived by his wife Jane and daughter Tracy.

BAKER, William John (Bill) - Age 86, of Bridgewater, passed away peacefully the morning of July 6, 2018, with family close by his side. He was born in Halifax on May 30, 1932. After a fulfilling career in the Navy, Bill retired in 1974 to spend more time with his large, loving family. He took up cabinet making and continued to do the things he loved, like fishing and hunting. He was predeceased by his wife, Dorothy; brothers, Murray, Gerald, Ivan, and Joe; sister, Joyce; grandsons, Terrance Baker and Ian Schnare. He is survived by his children, Jimmy (Gloria), Wayne (Judy), Donald (Mary-Jane), Michael (Nan), David (Sylvia), Gwen (Tony), Heather (Craig) and Robert (Andrea); grandchildren, Jennifer, Jonathan, Tyler, Courtney, Michael, Talena, Kristen, Dylan and Jesse; great-granddaughter, Dhani; brothers, Donald, Marvin, Eric and Jim; sisters, Marion, Beverly, Noreen, Linda, Sharon and Nellie. He will be missed greatly by everyone who knew and loved him. A special thank you to Donald and Mary Jane Davison and Heather Langille for all their help as Bill needed more assistance during his last months. Visiting hours will be held 7-9 p.m., on Tuesday, July 10th, in Mahone Funeral Home, Mahone Bay. Interment of ashes will be held at a Graveside Service at 11 a.m., Monday, July 16th, in Park Cemetery, Mahone Bay. In lieu of flowers, donations can be made to the Heart and Stroke Foundation of Nova Scotia, South Shore Regional Hospital or Royal Canadian Legion Branch No. 49, Mahone Bay. Cremation and arrangements entrusted to the care of Mahone Funeral Home, P.O. Box 200, 32 Parish St., Mahone Bay, NS B0J 2E0.

FRELLICK, Avery R., VR-484, RNCVR / RCNVR - Born: 12 Mar 1895 Died: 25 Mar 1939, Stoker, RCNVR.

GAGNON, Joseph Roland Benoit, PO2, 51418-H, RCN (served 12 Nov 1946 - 12 Nov 1951) - Born 28 Jul 1928, Asbestos, QC, died 31 Jan 2018, Montreal, QC.

Portrait of PO Gagnon Certificate of Service

HALLIWELL, Steve, P2HT, RCN (02 Feb 1956 - 11 Jul 2018) - Steven Halliwell, aged 62 years, was suddenly taken from us in a motorcycle accident on July 11, 2018 in Campbell River, BC. He is survived by his wife Charlene, his children Kira (Sean), Danielle (Brek), Tristan and his mother Shirley as well as many other loving family members and friends. A celebration of life will be held in his honour on August 4, 2018 at the Canadian Forces Sailing Association at 1001 Maplebank Rd, Victoria, BC from 3:00pm - 9:00pm. In lieu of flowers donations can be made to a charity of your choice with the topic being: under-privileged children.

KILEY, Edward Murray, AB.AA, 12092-H, RCN - Date of passing unknown. Served in Haida during one of her Korean war tours.

LAMONT, Harold Alexander - date of passing unknown

He served in the RCN as a Writer (rank of PO) in Pay. According to his pay record, he was posted to HMCS Carleton on 24 Jan 1944, HMCS York on 31 Jan 1944, HMCS Cornwallis on 06 Mar 1944, HMCS Peregrine on 01 Oct 1944 and then HMCS Niobe on 25 Nov 1944. He returned to Bytown on 13 Dec 45, and was discharged from HMCS Donnacona on 26 Apr 1946. After the war, he joined the RCN(R) on 15 Feb 1951 and was honourably released on 14 Feb 1956. He spent most of his reserve time at HMCS Carleton with some stints at HMCS Star and HMCS Naden.

HMCS CARLETON, HMCS YORK, HMCS DONNACONA, HMCS STAR

McALEESE, Frank (Mac), Telegraphist - Died Apr 1969, age 47.

COCHRAN, Donald L., RP, RCN / C.A.F. (19 Jul 1931 - 06 Jul 2018) - Born in Kamloops BC, the youngest of 8 children. Don served 25 years as a radar control man in the R.C.N. He then worked for 20 years as a Guard for the RCMP in Salmon Arm before returning to Victoria to retire. He is predeceased by his siblings, most recently his twin sister in 2014, and his daughter Barbara in 2010. He is survived by his wife Mary of 63 years, son James (Shelley), 6 grandchildren and 5 great-grandchildren, as well as numerous nieces, nephews and good friends. Many Thanks to the Dr's and nurses at VGH for their great care. (Victoria Times Colonist 11 Jul 2018)

LYNGARD, Donald Jack, Mar Eng, RCN (23 Jan 1933 - 26 Jun 2018) - With heavy hearts we announce that Donald, better known to his family and friends as Jack, died peacefully in his home in Qualicum Beach on Tuesday, June 26, 2018. He leaves behind to forever miss him, his wife of 61 years, Barbara (Coopsie) Lyngard; children, Danna (James) Hadden and Pauline (Darren Rieberger) Lyngard; grandchildren, Daniel Brandsma, David Brandsma, Kyle Fraser, Michael Fraser; great-grandchildren, Ethan Brandsma, Zoey Brandsma, and Abigail Brandsma; brother, Dalbert (Mary) Lyngard; sister, Daphne Shera; nieces and nephews, Evelyn, Cecelia, Deloris, Darlene; Douglas, Denise and Dianne Lyngard; David Shera; David, Steven and Alan Coopsie; close friends, Jerry and Barbara Annable, Ted and Shirley Moller, Ross and Mary Lou Green, Jacquie and Delmar Dahlstrom, Bonnie Clarke, Agnes Cunningham, Elsa Drummond as well as many many other friends and extended family members. Jack was predeceased by his parents, John and Pearl Lyngard; sisters, Dolly Lyngard, Doreen Garbutt; brother, Dale Lyngard; niece, Dawn Lyngard, and nephew, Eric Coopsie. Jack led a full and dynamic career as a marine engineer with the Royal Canadian Navy and BC Ferries and spent many satisfying years as a bush pilot. He enjoyed spending time with his wife, daughters, grandsons and great-grandchildren and lived life to the fullest. Jack will be sadly missed by his family and friends but his great stories, memories, accomplishments, and love for all of us will live on forever. A Celebration of Life will be held on Saturday, September 8, 2018 from 1:00 to 3:00 pm at the Vimy Community Hall, 3968 Gibbins Road in Duncan, BC. In lieu of flowers those wishing to honour Jack's memory may do so by making a donation in his name to a charity of your choice. (Victoria Times Colonist 07 Jul 2018)

DWYER, Anthony John, MS Nav Comm (1963-2018) - 54, passed away on 16 July 2018 surrounded by his loving family at the Saint John Regional Hospital. Born 8 December 1963 to Marie (McLaughlin) and the late Gerald Dwyer where he was raised in a small fishing village off the northeastern coast of Newfoundland called Tilting, Fogo Island.

Tony was a beloved son, brother, father, grandfather, partner and friend to all. A decorated and very proud veteran, Tony left home in 1981 to serve his country in the RCN. He was a person you could count on, a reliable and trusted confidant, and a proud father and grandfather. Tony was the life of the party, making everyone he met feel welcomed into his home and his life. A pillar of the Petitcodiac, NB, community, he was a large part of the music scene, often opening up 'Dwyer's Irish Pub' to all the locals to join in song and dance. Tony was also an active voice for the Veterans' Affairs community advocating for all of his brothers & sisters-in-arms.

In addition to his mother, Tony is survived by his partner Catherine "Normie" Geldart, RN; daughter, Kayln (Ryan); son Jarryd; granddaughter, Madison; grandsons, Gabriel and Ben; brother, Jerome; sisters, Helen (Norman), Carol Ann, Lisa (Michael); step-son, Matthew Conrad McNeil Rockwell; and several nieces and nephews.

Besides his father, Tony was predeceased by his sister, Susan; nieces, Vanessa and April and beloved dog, Benji.

Resting at the Salisbury Funeral Home, 3350 Rte 106, Salisbury West, NB (506-372-4800) from where visitation will take place on Thursday, July 19 2018 from 1800 - 2100 hrs. The Royal Canadian Legion will conduct a tribute to a Veteran service at 1745 hrs. The Dwyer & Geldart families welcome everyone to Tony's Celebration of Life, which will be held at the same location on 20 July 2018 at 1300 hrs with Rev. Chris Hayes officiating. Interment will be in Maplewood Cemetery, Petitcodiac, NB.

Memorial donations to Paws Fur Thought (service dogs for vets or first responders), Poppy Trust Fund or Heart & Stroke Foundation would be appreciated by the family.

Tony's welcoming smile, disarming personality, and his dad's chuckle will be missed by all. Fair winds and following seas, Tilting sailor. We have the watch.

The dream never dies, just the singer. A.J. Dwyer

HMCS FRASER, HMCS PRESERVER, HMCS ALGONQUIN, HMCS ATHABASKAN

SIGRIST, Gerald Wilson (Jerry), C1RM, CD, SSM, RCN / C.A.F. - Age 85 of Halifax, formerly from Bridgewater, passed away in Camp Hill Veterans' Memorial Building, QEII, Halifax on Monday, July 16, 2018. Born in Essex, Ont., January 1, 1933, son of late Casper and Hazel (Armstrong) Sigrist. He married in 1957 to Ruth (Delany). Jerry began his working life as a seaman on the Great Lakes Steamships in 1949. He enlisted in the Royal Canadian Navy in 1951 serving until 1982. During his career, Jerry served on five British submarines and one Canadian submarine, the rest of his Naval career was served on surface ships and various shore postings. He was a Member of the Atlantic Chief's and PO's Association, The Submariners Association of Canada both East and Central Branches and many years as a member of the Royal Canadian Legion. He was a founding Member of "Admiral Desmond Piers Naval Association". He also served several years on the executive of the National Royal Canadian Naval Association. In his early years of retirement and love of travelling found him on the road a few months each year roaming the USA and Canada with summers spent at the cottage and his beloved gardens at Covey Lake, Lunenburg Co. He is survived by daughter, Cathy, Bridgewater; son, Michael and his wife Noreen (Chaston), Dartmouth; son-in-law, Terry Rideout, Newfoundland; grandchildren, Amanda (Chris) St-Germain, Adam, Andrea, and Rebecca Sigrist, and Matthew and Tyler Rideout; great-grandchildren, Olivia, Hailey, Rosalynn and Cadence St-Germain, Brayden and Avery Cavanagh; brother, Donald and his wife Betty of Windsor, Ont. and many nieces and nephews in Ontario. Jerry was predeceased by his parents and his beloved wife Ruth who was his best friend; daughter, Carolyn Rideout; great-grandson, Wyatt St-Germain. In lieu of flowers he requested donations made in his or Carolyn's memory to Lupus Nova Scotia or Multiple Sclerosis Society of Canada, Atlantic Division. A memorial service will be held to celebrate Jerry's life 2 p.m., Friday, July 20th in Sweeny's Funeral Chapel, 35 York St., Bridgewater with Father Alvin Westgate officiating. Cremation has taken place and burial at sea will be at a later date. Cathy and Mike would like to send a big thank you to all the employees, volunteers and special visitors of the Camp Hill Veterans' Memorial Building, QEII for all the "good times" and loving care they provided to Dad.

HMS EXCALIBUR 21 Jan 1959 to 10 Dec 1959 as Senior Radioman; HMS EXPLORER 11 Dec 1959 to 13 Oct 1961 as PO Tel (peroxide dive); HMS ALDERNEY; HMS TALANT 05 Nov 1964 to 24 Nov 1965 as PO Tel.; HMS TIPTOE 25 Jan 1966 to 09 May 1966 as PO Tel.; HMCS OKANAGAN

MYLES, Orville Ronald, Sto PO, A2405, RCNR, Lost at sea - 14 Aug 1943, HMCS GODERICH - Born 04 Oct 1904 son of William W. and Amy Alice Myles; husband of Clara Harriett Myles, Windsor, ON.

Stoker Petty Officer O. R. Myles was washed overboard during heavy weather and drowned. Stoker Petty Officer Myles was on deck chatting with another sailor prior to going on watch. He was standing near the deckhouse when the ship gave a quick roll and at the same time a huge wave swept over the deck. It is believed that Stoker Petty Officer Myles was thrown against the depth charge thrower, stunned and washed overboard by the force of the receding wave. (Source: The Ultimate Sacrifice by Robert D'Aoust)

Stoker Petty Officer Orville Ronald Myles was in the Canadian Navy for 3 years; he joined the R.C.N.R. on August 08, 1940 in Windsor, Ontario and was a fireman and oiler before enlisting. He was born in South Woodslee, Ontario.

ANDERSON, Robert LeRoy (Bobby) (28 Nov 1946 - 30 Jun 2018) - It is with deep sadness and sorrow that the family announces the passing of a wonderful, kind and caring man. He went peacefully to be with the Lord after a long struggle with cancer at his home with his loving wife by his side. He proudly served his country for 32 years as a Chef in the Navy in Halifax. He is survived by his wife, Brenda; his sister, Joan (Ed); children, Cheryl (Greg), Tammy (Victor) and James; stepsons, Shawn (Kim), Derek (Christina). Bobby cherished his many grandchildren, Joshua, Jessica, Kassidy "Mooky", Cody, Corey, Courtney, Chloe, Jaidyn, Jorja-Rae, Jordan, Devon, Logan, Brandon (Emily), Kobie (Kaitlyn) and Jessica-Amber (Kenneth); and all his loving great-grand- children, Radell, Carter, Maddie, Jessie, Jax and Lucas, as well as many dear family friends. The family would like to thank the staff and volunteers at Cancer Care Manitoba and Health Science Center Hospital Winnipeg.

GILLEN, Mary Bernadette, WRCNS - WW2 Veteran. At home on Saturday May 14, 1994. Interment Mount Peace Cemetery. Frank Lynett Funeral Home Toronto, ON.

HACHEY, George J. - of Halifax. We regret to announce the death of George on July 12, 2018 in Northwood Center, sixth floor. He was born in Campbellton, N.B., on April 23, 1929, son of the late Harry and Laura (Comeau) Hachey. He joined the Navy in late 1952 and served 26 and a half years. He then went to work at the Bedford Magazine. George is survived by his loving wife of 55 years, Connie (McIntyre), also survived by daughter, Sondra (Guy) Dumont and grandchildren, Mathieu and Chloe; sisters, Betty Mason, Catalina, N.L.; Lorraine McKenzie, Montreal, Que.; Margaret Valade, Ville La Salle, Que.; Carmel (Bert) Kilbride, New Maryland, N.B.; as well as several sisters-in-law, brothers-in-law, and nieces and nephews. He was predeceased by his parents; sons, Peter and Paul; in-laws, Raymond and Nellie McIntyre; two sisters and two brothers. His funeral will be held in Saint Mother Teresa of Kolkata Church, 6032 Normandy Dr., Halifax on Friday, July 20th, at 11 a.m., reception to follow in the church hall. Private family interment in Gate of Heaven Cemetery. Messages of condolences may be sent to the family by visiting:

HUTCHINSON, Spencer Lloyd, P1ER - Age 72, Tatamagouche Mountain, passed away Sunday, July 15, 2018, at home. Born in Truro, he was a son of the late Walter H. and Mary Eileen (Higgins) Hutchinson. Spencer served in the Royal Canadian Navy for 39 years, retiring as Petty Officer 1st Class. He was a member of the Royal Canadian Legion, Branch 64, Tatamagouche, where he had held several offices. Spencer enjoyed hunting and had a keen interest in genealogy, contributing greatly to the North Shore archives. He is survived by his son, Dennis Hutchinson, Brookfield; daughter, Shelley (Wes) Davidson, Kingston, Ont.; grandchildren, Hazen Hutchinson, Madeline and Mitchell Davidson; siblings, Laura (John) Higgins, North River; Jean (Dirk) Knippers, Toronto, Ont.; Brenda (Pierre LaMarche), Pictou; Robbie (Laurie), Shortts Lake; Earl (Janet), Yellowknife, N.W.T.; Marilyn, Denmark; many nieces and nephews. Besides his parents, he was predeceased by his stepmother, Margaret (Robbie) Hutchinson. A Royal Canadian Legion Tribute Service will be held at 6:30 p.m. Saturday, July 21st, followed by visitation from 7-9 p.m. in Coulters Funeral Home, 48 Riverside Dr., Tatamagouche (902-657-3288), from where the funeral service will be held at 2 p.m. Sunday, July 22nd. Donations in memory may be made to the Royal Canadian Legion, Branch 64, Tatamagouche or any charity.

ESPLEN, Robert John, P2NS, RCN - died Aug. 18, 1989, Victoria General Hospital, at the age of 58 years. He is survived by Valeria Ann, brother Murray Esplen; sisters, Betty Haslam and Eileen Watson; sons, Thomas, Scott and Cory, daughters-in-law, Heather, Lorraine and Angie; also grandchildren. Funeral service to be held Thursday, August 24, at 2:00 p.m. at St. Peter's Church, Belmont Park. Arrangements through the Memorial Society of B.C. and First Memorial Funeral Services.

FERGUSON, Joseph, RCN - of Victoria, BC. Date of passing unknown.

FYFE, Allen (Al), PO.ET, RCN - Born in St Faustin, QC on 06 May 1922, passed away in Richmond, BC on 08 Jul 1985, age 63 years. Funeral service 11 Jul 1985 at 1:30 P.M. in the Chapel of the Richmond Funeral Home, 8420 Cambie Road, Richmond, BC.

CORMACK, Ernie, LS.VS, RCN - served during the Korean war. Date of passing unknown.

DUGDALE, J., RCN - date of passing unknown

DUNCAN, W.A., RCN - date of passing unknown

DUNN, Harry, RCN - date of passing unknown

LeGALLAIS, Paul Scales, LCdr (MARE) (01 Jul 1937 - 17 Jul 2018) - Paul LeGallais passed away peacefully in the Cowichan District Hospital after a brief illness. For the past 25 years, he and his wife Liz have lived happily in retirement on Thetis Island, BC. He is also survived by his brother and sister-in-law, David and Linda LeGallais, of Stouffville, Ontario. Paul's parents, Perce and Victoria (nee Scales), raised their two boys in Etobicoke, Ontario. Paul spoke fondly of childhood summers spent swimming, fishing and sailing at the family cottage in Muskoka. Paul was pre-deceased by his wife Mona Lillian (known as Betty) early in his adult life and continued to hold her memory and her Nova Scotia family close to his heart. Paul was the proud patriarch to a large family comprising three sons, three stepsons and his beloved grandchildren. His son Brad LeGallais lives in Halifax with his wife, Susan and their son, Garrett. Their daughter Morgan now lives in Toronto. Paul's son Bruce LeGallais lives in Rutland, Vermont, with Diane. His son Blair LeGallais lives on Vancouver Island as do his two daughters, Maris and Josie, and their mother Michelle. In 1985, Paul welcomed three teenage stepsons into his life when he married Liz. Today Mark Rao lives in Coquitlam with his wife Heather and their two daughters, Emmalee and Hannah. Neil Rao lives in Waterloo with his wife Laura and their children, Kevin and Elise. John Vennavally-Rao lives in Toronto with his wife Tammy. Paul joined the Royal Canadian Navy in 1956 after spotting an ad in the paper. He loved to tell stories about his early days including officer training in HMCS Venture. Aboard the destroyer HMCS Kootenay, he earned his watch keeping ticket needed to drive naval ships. He piloted minesweepers and then pursued diving. He served both as a clearance diving and bomb disposal officer. In the 1970s, Paul spent 4 years driving a small submersible called the Pisces IV deep underwater including below the Arctic ice. One of his favourite memories was a 2-year exchange with the British Navy teaching minesweeping. He went on to become Executive Officer of Fleet Diving Unit Pacific and Atlantic and later Commanding Officer of the West Coast Diving Unit in Esquimalt before retiring after a 37-year military career. In addition to family and the Navy, Paul had many passions. Running, swimming, diving, hockey, tennis and more. With Liz and their beloved dog Ricco, they sailed the West Coast on their boat the Priority. He remained a loyal Maple Leafs and Blue Jays fan despite his claim that he loathed Toronto. He was famous in the family for his delicious roast chicken dinner. He was a voracious reader and took pleasure in completing a daily crossword puzzle at breakfast. Paul was a larger than life personality who delighted in debating current events and retelling Navy stories. He will be remembered and missed by his family and by friends from the Navy and Thetis Island. His family will host a Celebration of Paul's Life on Sunday, August 19, 2018 from 1:00-4:00 pm at the Thetis Island Community Centre. In lieu of flowers, please consider donating to a local animal shelter in honour of Paul's much loved family pets.

SPINDLER, Maxwell Leon - Age 94, passed away July 16, 2018 in Camp Hill Veterans' Memorial Building, QEII. He was the son of the late Pauline (Zellars) and Sydney Spindler (Feltzen South). Max had served in the Second World War on the ships from 1942-1945, after wards he started working at Imperial Oil on the supply ships until 1968. He then joined the Canadian Coast Guard working on the Louis St. Laurent till his retirement in 1989. He loved being on the sea and traveling around the world. Upon his retirement, Max enjoyed doing some travelling with his special friend, Marie. Max leaves behind his family, Brian Connors; granddaughter, Lisa (Shawn) Munroe; and great-grandchildren, Cody and Alesha Munroe. Predeceased by his special long-time companion, Marie Connors. Hopefully they have reunited and are catching up and watching Vanna. We would like to thank all the staff of 6 East at Camp Hill Veterans' Memorial Building, QEII. Cremation has taken place and burial to take place at a later date in Feltzen South Cemetery.

COOPER, Harold Bramwell - Age 92, died peacefully on Wednesday, July 18, 2018 in Camp Hill Veterans' Memorial Building, QEII, Halifax. He was predeceased by wife, Muriel (Zwicker); parents, Salvation Army Majors William and Mary Cooper (Smith); and brothers and sister, Edmund, Douglas and Eva (Atkinson). Survived by children, Susan (Ed Cooper), Beaver Bank; Stephen (Tiiu) Toronto, Ont.; Greg (Elaine Anne MacGregor) Woodbury, Minn; and Donald (Janet) Wolfville; grandchildren, Zachary, Jeremy (Kelly), Catherine, Philip, Laura, Timothy, Elizabeth and Mark. Harold worked for Imperial Oil Ltd. for 37 years in Halifax and Don Mills, Ont. He served in the RCN during Second World War. He enjoyed many sports and played tennis until his mid-80's. He had a lifelong love of music. Harold and Muriel enjoyed many years of retirement on the Bay of Fundy and in St. Petersburg, Fla. Sincere thanks to the staff at Camp Hill Veterans' Memorial Building, QEII, Garrison 5E for their kind and respectful care of Dad during his last months. Visitation in White's Funeral Home, Kentville, on Monday, July 23th from 6-8 p.m. Funeral service on Tuesday, July 24th at 11 a.m. in Berwick Baptist Church, Berwick with Rev's. Kayla and Evan Colford officiating, followed by reception and interment in Berwick Cemetery. In lieu of flowers, memorials may be made to Berwick Baptist Church. Arrangements are entrusted to the White Family Funeral Home and Cremation Services, Kentville.

RHODES, William Emerson (Dusty), C2ER / LCdr (MARE), RCN (30 Sep 1926 - 16 Feb 2012) - With heavy hearts we announce the passing of William Dusty" Rhodes. Dusty will be dearly missed by his loving wife Harlene; they spent 25 years of glorious adventure on the west coast of British Columbia. A dearly loved father, Dusty is survived by his daughter, Sharon Challen (Michael); son, Glen Rhodes (Irela); stepdaughters, Bonny Hastings (Barb Graham); Barb HastingsMcLeod, (Rick McLeod); Jill Hastings; siblings, Fred (Ann Marie), Marion and Stuart. Boat Papa" will always be remembered by his grand-children: John Challen (Julie); Paul Challen (Rhonda); Tammy Cunnington (Paul); Keith Rhodes (Megan); Matt Zupanc; Mandi McLeod; Crystal Sloan and Nicole Everett along with great-grandchildren, Brandon, Matthew, Jacob, Emma, Navaeh and Jazlyn. Dusty is predeceased by first his wife Martha, brother Cecil, niece Joanne and stepson Greg. Dusty was an Engineering Officer who served in her Royal Canadian Navy from 1945 until 1983. Once discharged from active service, he combined his love of the sea and his love to tinker. If he was not at the helm of his 65' tug, Tsekoa, he was in his spotless engine room or looking to tinker in someone else's. Dusty will also be missed by many friends in his Mariner and seafaring extended families. He was a kind and gentle spirit with a generous loving nature; he gave his love and knowledge freely. He was quick and easy to talk to and if you had a problem or a boat to move, he was an inspiring example, a man of action, always willing and ready to lend a hand. To honour Dusty, a memorial service will be held at 2:00pm on Friday, February 24, 2012 at First Memorial Chapel, 4725 Falaise Drive, Victoria, BC, V8Y 1B4, reception to follow in the Garden Room. In lieu of flowers we kindly ask that you make a donation in Dusty's memory to The Maritime Museum of BC, 28 Bastion Square, Victoria, BC V8W 1H9. (Victoria Times-Colonist 19 Feb 2012)

YABLONSKI, Victor, ET, RCN - 1933-2009

FAUNT, Robert Joseph (Bob) - Born 24 Nov 1925 in Cardston, AB. It is with great sadness that we announce that our father, Bob Faunt, passed away peacefully on Sunday, November 6, 2016 at the age of 90. Dad was born in Cardston, AB to Joseph and Mildred Faunt, and he and his family lived in many parts of southwestern Alberta during his earliest years, but Dad grew up mostly in Hillhurst-Sunnyside, and attended Crescent Heights High School in Calgary. Upon graduation, Dad heard his country's call to duty and joined his four siblings, Harry, Allan, Graham and Mary, who were already serving. Dad, his parents and his siblings endured the ultimate cost of war when Graham was killed in 1942, and amongst the Field of Crosses along Memorial Drive is one bearing the name of the uncle we never got to meet. Following the war, Dad joined the rest of his generation in building and rebuilding a country, their lives and careers. While getting his degree in agriculture from the University of Alberta, Dad met, fell for, and married his best beloved, Kaye, in 1949. Dad found work as an oil scout, which turned into a long career as a land man with Gulf Canada, and Mom and Dad settled in Banff Trail Community, where they raised their five boys and spent many happy years. Mom and Dad were strong members of the community, with both of them supporting and Dad often coaching all five boys in hockey and baseball, getting Tim to 5 a.m. swim practices, running the concessions/white elephant sales/bottle drives/…, playing bridge and square dancing. Dad's passions were his family, fishing, camping and gardening. We have many fond memories of summers spent on his mom's family farm on the Old Man River, camping at Wasa Lake, fishing at Clearwater, BC, and just enjoying Dad's beautiful garden at home. In later years, Mom and Dad loved their travels to New Zealand and Hawaii. Following Dad's retirement, Mom and Dad moved to Didsbury, AB, making many new friends during their years in the College Green and Aspen Ridge Lodge communities, and many more when they later moved to the Bethany Care Centre in Cochrane, Alberta. After 63 years of marriage, our mother and the love of Dad's life passed away in 2012. Dad moved back to Calgary, and lived at the Colonel Belcher Centre until he happily rejoined Mom, his parents, all his siblings and their mates on Sunday. We gratefully acknowledge the support and compassion of the Belcher staff. Mom and Dad are survived and dearly missed by all five sons and daughters-in-law, Dave and Sandy, Rob and Maureen, Allan and Marnie, Brian and Jackie, Tim and JoAnne, eleven grandchildren, seven great-grandchildren, and many special nieces and nephews. An Open House to celebrate Bob's life will be held at McInnis & Halloway, on Saturday, November 19, 2016 from 2:00 p.m. to 4:00 p.m. If friends so desire, memorial tributes may be made directly to the Alzheimer Society of Canada, 20 Eglinton Avenue West, Suite 1600, Toronto, ON M4R 1K8, Telephone: 1-800-616-8816, or to Calgary Health Trust - Friends of the Colonel Belcher Society, Suite 800, 11012 MacLeod Trail S.E., Calgary, AB T2J 6A5, Telephone: (403)943-0615.

GELINAS, Joseph Isaac (Joe) - Born July 28, 1922 in Spring Coulee, Alberta, Joe passed away peacefully on October 12, 2016 at the age of 94 years, in Calgary, Albert, with his niece, Marlene by his side. He will be dearly missed by all his family and friends, especially his long-time friend, Dave Smith.A Memorial Service will be held at McInnis & Holloway on Friday, October 21, 2016 at 2:00 p.m. Condolences may be forwarded through www.mcinnisandholloway.com. Special thanks to all the staff at the Foothills Hospital, Peter Lougheed Hospital and Age Care Sagewood in Strathmore, Alberta for all their help and support. living memory of Joseph Gelinas, a tree will be planted at Fish Creek Provincial Park.

ROBERTS, David Lloyd (Dave) (11 Jan 1924 - 25 Nov 2016) - Dave was born at home in Calgary on January 11, 1924 to his loving parents Thom and Mable Roberts. Dave served his country and was a World War II Veteran in the Navy from 1941 to 1945. In 1941, he met Phyllis, married in 1945 and would be celebrating their 72 Anniversary in February 2017. They had four loving daughters, Linda, Daryl, Norah and Margo. After the War, Dave learned the trade of Sheet Metal and soon after took a big risk of opening his own business called Roberts Sheet Metal. Being the ambitious type he also opened Dave's Drive in Diner in conjunction with his work. After retiring he became the Residential Manager for Apri's Sheet Metal until 1983. He loved cruises, curling, dancing and golf. He was known for opening his doors to family and friends after an evening out by inviting them all over to enjoy Chinese Food cooked by himself. He loved camping and built a cabin out at Tay River for all to enjoy. Dave was able to enjoy his love for golf by spending his winters in Phoenix for 32 years. Dave also loved animals but his one true friend was Chris, a rather large St. Bernard Cross. Dave will be lovingly remembered by his 8 Grandchildren: Andrew Rayner, David Huntley, Cherie Mellafont, Mark Cowie, Michael Cowie, Matthew Huntley, Kyle Moench, Cody Moench, and 11 Great-Grandchildren: Dominique, Donny, Haley, Chloe, Jade, Lauren, Sarah, Lucas, Ethan, James and Margaret. Extended Family: Nicole, Sandra, Charlotte, Jonathan, Adam and Keith. A Celebration of Dave's Life will be held at McInnis & Holloway on Friday, December 2, 2016 at 2:30 p.m. If friends so desire, memorial tributes in Dave's honour may be made directly to the charity of donor's choice.

RIGGS, Bruce, C2NS, RCN - Died 2018 in Moose Jaw, SK.