---
HMCS ST CROIX I81
Clemson Class Destroyer (USN)
Town Class Destroyer (RCN)
---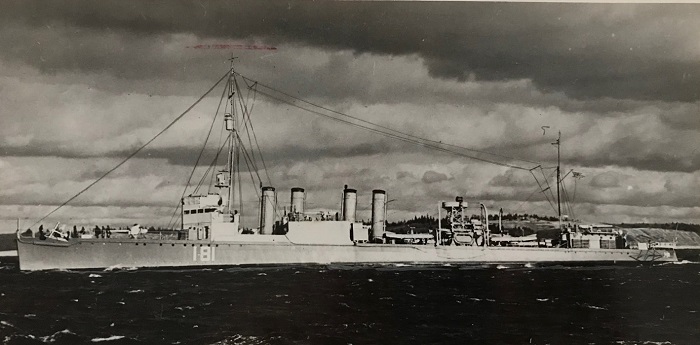 HMCS ST CROIX I81
RCN photo negative # H-766
Courtesy of Luc Norman
Battle honours and awards: Atlantic 1940-43
Laid down: 19 Sep 1918

Launched: 31 Jan 1919

Commissioned: 30 Apr 1919

Paid off: 1922

Re-commissioned: Dec 1939

Paid off: 24 Sep 1940

Transferred to RCN: 24 Sep 1940

Commissioned: 24 Sep 1940

Fate: Sunk on 20 Sep 1943 by U-305
Commissioned on 30 Apr 1919, she operated with the Atlantic Fleet as USS McCOOK until placed in reserve at Philadelphia in 1922. Re-commissioned in Dec 1939, she again served with the Atlantic Fleet prior to being transferred to the RCN at Halifax as HMCS ST CROIX on 24 Sep 1940. She sailed for the U.K. via St. John's on 30 Nov 1940, but ran into a hurricane and had to return. Arriving at Halifax on 18 Dec 1940, she remained under repair until mid-Mar 1941, when she took up the role of local escort. In Aug 1941, she joined NEF, escorting convoys to Iceland. In May 1942, following six months' refit at Saint John, N.B., she escorted her first convoy, SC.84, to the U.K., and was thereafter employed constantly on the "Newfie-Derry" run. In Apr 1943, she was assigned to EG C-1, and in Jun 1943 to C-5. During this period she sank U 90 while escorting convoy ON.113 on 24 Jul 1942, and on 04 Mar 1943, while accompanying convoy KMS.10 from Britain to Algeria, she assisted HMCS SHEDIAC in destroying U 87. In Aug 1943, ST CROIX was allocated to support group EG 9 for an offensive against U-boats crossing the Bay of Biscay, but the group was diverted to the assistance of a series of convoys beset by U-boats in the Atlantic. While thus engaged, with convoy ON.202, ST CROIX was torpedoed and sunk by U 305 on 20 Sep 1943, south of Iceland. Five officers and 76 men were rescued by HMS ITCHEN, but only one of these survived the loss of ITCHEN on 23 Sep 1943.
U-Boats Sunk: (1) U-90 (Kptlt Hans-Jorgen Oldorp) sunk on 24 Jul 1942 by HMCS ST CROIX I81 in position 48-12 N, 40-56 W
(2) U-87 (Kptlt Joachim Berger), a Type VIIB U-boat, sunk on 04 Mar 1943 by HMCS SHEDIAC K110 and HMCS ST CROIX I81 west of Leixoes, in position 41-36 N, 13-31 W. Of her crew of 49 there were no survivors.
---
Photos and Documents Ship's company photos
The End of HMCS ST CROIX - Canadian Military History Vol. 8 No. 3
---
Commanding Officers
Lt M.A. Medland, RCN - 24 Sep 1940 - 10 Oct 1940
Cdr Harry Kingsley, RCN - 11 Oct 1940 - 10 Dec 1941
LCdr Andrew Hedley Dobson, DSC, RCNR - 06 Jan 1942 - 20 Sep 1943
---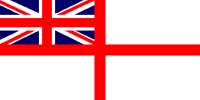 In memory of those who made the ultimate sacrifice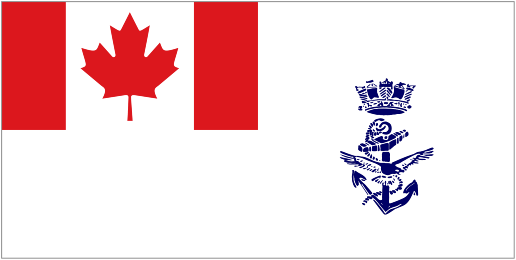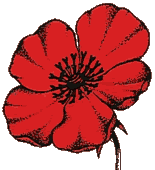 Lest We Forget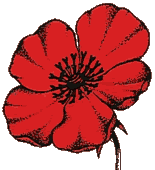 Note: Of the 81 of the ST CROIX'S crew that were rescued by HMS ITCHEN all but one perished when the ITCHEN was sunk a few days later. Other than two crew members identified by the sole survivor of the crew of the ST CROIX as being on HMS ITCHEN when she was torpedoed, it is not known who were picked up by HMS ITCHEN and therefore all were recorded as having been killed when ST CROIX was sunk.

L/Coder, RCNVR

MPK - 20 Sep 1943

ARMSTRONG, Hugh

L/Sto, A2547, RCNR

MPK - 20 Sep 1943

ERA 4c, 21375, RCN

MPK - 20 Sep 1943

BADOUR, William Rufus

AB, V30991, RCNVR

MPK - 20 Sep 1943

BAILEY, Norris Benjamin

AB, V31265, RCNVR

MPK - 20 Sep 1943

BARNHART, Gordon Franklin

L/Sto, V8916, RCNVR

MPK - 20 Sep 1943

BARRIAULT, Joseph Ernest

AB, A5115, RCNR

MPK - 20 Sep 1943

BARWIS, William Donald

AB, V30612, RCNVR

MPK - 20 Sep 1943

BASS, George Othoe

L/Sto, A4319, RCNR

MPK - 20 Sep 1943

BEDFORD, Andrew Lawrence

AB, V18474, RCNVR

MPK - 20 Sep 1943

Coder, V35750, RCNVR

MPK - 20 Sep 1943

BERRISFORD, Gordon Harold

OS, V42923, RCNVR

MPK - 20 Sep 1943

AB, V45546, RCNVR

MPK - 20 Sep 1943

AB, V11889, RCNVR

MPK - 20 Sep 1943

BOTTOMLEY, Stanley Rhodes

AB, V12442, RCNVR

MPK - 20 Sep 1943

BOWSER, Fred Douglas

Supply PO, V25717, RCNVR

MPK - 20 Sep 1943

BOYLE, Thomas

Sig, V7637, RCNVR

MPK - 20 Sep 1943

BRENNAN, James Edward Stewart

ERA, V25371, RCNVR

MPK - 20 Sep 1943

BRETT, Walter Bretwalda

ERA, V10403, RCNVR

MPK - 20 Sep 1943

BROOKMAN, Stanley Bertram

OS, V45202, RCNVR

MPK - 20 Sep 1943

BRUCE, William

LS, V25864, RCNVR

MPK - 20 Sep 1943

BURGESS, Ira Urban

AB, A4554, RCNR

MPK - 20 Sep 1943

BUTTERFIELD, Thomas William James

ERA, V47041, RCNVR

MPK - 20 Sep 1943

BYDWELL, Leslie Wellington

ERA, V25270, RCNVR

MPK - 20 Sep 1943

Sto 1c, V39926, RCNVR

MPK - 20 Sep 1943

CARRIER, Gordon Albert

AB, V31005, RCNVR

MPK - 20 Sep 1943

CHIPPENDALE, Joseph Thomas

LS, V18012, RCNVR

MPK - 20 Sep 1943

L/ Wtr, 40809, RCN

MPK - 20 Sep 1943

L/Sto, 21789, RCN

MPK - 20 Sep 1943

COLE, Albert J.

AB, V16554, RCNVR

MPK - 20 Sep 1943

COLE, David

Sto, V33190, RCNVR

MPK - 20 Sep 1943

CORBY, George Richard

ERA, V44500, RCNVR

MPK - 20 Sep 1943

CORNISH, Howard John

L/Sto, V22939, RCNVR

MPK - 20 Sep 1943

CRAIG, Frederick Thomas

Sto PO, A1053, RCNR

MPK - 20 Sep 1943

LCdr, RCNR

MPK - 20 Sep 1943

DEAN, Alfred Costello

L/Sto, A5299, RCNR

MPK - 20 Sep 1943

DEEKS, William Richard

OS, V47243, RCNVR

killed - 20 Sep 194

DEGEER, Carl Gerhard Ludvig

AB, V33089, RCNVR

MPK - 20 Sep 1943

EA 4c, RCNVR

MPK - 20 Sep 1943

DENNENY, James Gordon

Tel, V33265, RCNVR

MPK - 20 Sep 1943

DES BRISAY, Gordon Montgomery

Sig, V39948, RCNVR

MPK - 20 Sep 1943

DESCHAMP, Winslow Alfonso

AB, A746, RCNR

MPK - 20 Sep 1943

S.A., V23394, RCNVR

MPK - 20 Sep 1943

DOBSON, Andrew Hedley

LCdr, RCNR

MPK - 20 Sep 1943

DOWELL, Charles Brannagan

AB, V35531, RCNVR

MPK - 20 Sep 1943

EDMONDS, John Celestine

Sto PO, A2867, RCNR

MPK - 20 Sep 1943

AB, 4397, RCN

MPK - 20 Sep 1943

EVANS, William Leo

L/Sto, V23334, RCNVR

MPK - 20 Sep 1943

AB, RCNVR

MPK - 20 Sep 1943

FULTON, Henry

L/Sto, V18348, RCNVR

MPK - 20 Sep 1943

GALLAGHER, John Fraser

Lt, RCNVR

MPK - 20 Sep 1943

GOOD, James Hamilton

Tel, V37733, RCNVR

MPK - 20 Sep 1943

GORDON, Cyril James Albert

L/S.B.A., V47603, RCNVR

MPK - 20 Sep 1943

GOREHAM, Leslie MacKenzie

AB, A4639, RCNR

MPK - 20 Sep 1943

Stwd, V3952, RCNVR

MPK - 20 Sep 1943

GRANDY, Charles Reginald

LS, V349, RCNVR

MPK - 20 Sep 1943

AB, V27279, RCNVR

MPK - 20 Sep 1943

GREGGIO, William Alexander

Tel, V35778 RCNVR

MPK - 20 Sep 1943

AB, 4467, RCN

MPK - 20 Sep 1943

GUAY, Vincent Ellwood

AB, V18576, RCNVR

MPK - 20 Sep 1943

PO Stwd, 40551, RCN

MPK - 20 Sep 1943

HILLIER, George Abraham

AB, A974, RCNR

MPK - 20 Sep 1943

HODGSON, Albert John

Sto PO, V13798, RCNVR

MPK - 20 Sep 1943

L/Sig, 2199, RCN

MPK - 20 Sep 1943

KIDSON, Weldon Alexander

L/Sto, A1797, RCNR

MPK - 20 Sep 1943

Surg/Lt, RCNVR

killed - 20 Sep 1943

LANDRIGAN, Frederick

Sto, V22710, RCNVR

MPK - 20 Sep 1943

LANE, Arthur Douglas

AB, V19252, RCNVR

MPK - 20 Sep 1943

LANKTREE, William

L/Sto, V16333, RCNVR

MPK - 20 Sep 1943

LILLYMAN, Raymond Frederick

Ord. Tel, V38537, RCNVR

MPK - 20 Sep 1943

LOCKE, Oscar John

Sto, V32028, RCNVR

MPK - 20 Sep 1943

LONG, Ronald James

AB, V22684, RCNVR

MPK - 20 Sep 1943

LOPUCK, Antoni

L/Sto, V24712, RCNVR

MPK - 20 Sep 1943

LUCHAN, Edmund Victor

Sto, V18543, RCNVR

MPK - 20 Sep 1943

MACCORMACK, Murray Archibald

Sto PO, A1078, RCNR

MPK - 20 Sep 1943

MACKENZIE, Roderick

L/Sto, A5720, RCNR

MPK - 20 Sep 1943

MACMASTER, Alexander Peter

PO, V7954, RCNVR

MPK - 20 Sep 1943

MACMILLAN, Joseph Francis

ERA, V17743, RCNVR

MPK - 20 Sep 1943

MAJOR, Paul Simon

LCdr, RCNVR

MPK - 20 Sep 1943

MARMON, Thomas

LS, V5586, RCNVR

MPK - 20 Sep 1943

MCCALLUM, Harold Francis

Sto, V16351, RCNVR

MPK - 20 Sep 1943

MCKEOWN, John Edward

L/Sto, V7939, RCNVR

MPK - 20 Sep 1943

MCKINNEY, Lawrence Albert

AB, V5833, RCNVR

MPK - 20 Sep 1943

MCKINNON, Alexander

Chief Sto, V5710, RCNVR

MPK - 20 Sep 1943

Yeoman of Signals, 3036, RCN

MPK - 20 Sep 1943

MCPHERSON, Clifford Albert

AB, V19396, RCNVR

MPK - 20 Sep 1943

MELNITZKY, Theodore

Cook, V33169, RCNVR

MPK - 20 Sep 1943

MELOCHE, Joseph Orphee

Tel, V32525, RCNVR

MPK - 20 Sep 1943

MERCHANT, Joseph Gerald

Electrical Art., V223372, RCNVR

MPK - 20 Sep 1943

AB, 3266, RCN

MPK - 20 Sep 1943

MOORE, Lloyd George

AB, V10541, RCNVR

MPK - 20 Sep 1943

MOSSEY, Timothy Damian

Tel, V39601, RCNVR

MPK - 20 Sep 1943

L/Tel, 3681, RCN

MPK - 20 Sep 1943

Cook, V34708, RCNVR

MPK - 20 Sep 1943

O'CONNOR, Thomas Patrick

Sto PO, A5884, RCNR

MPK - 20 Sep 1943

OSBORNE, Robert James

L/Sto, V23436, RCNVR

MPK - 20 Sep 1943

PAGE, William Leonard

Slt, RCNVR

MPK - 20 Sep 1943

PARKER, Robert Borden

Sto PO, V25396, RCNVR

MPK - 20 Sep 1943

ERA 4c, 21405, RCN

MPK - 20 Sep 1943

PASQUANTONIO, Ralph Joseph

Sto PO, A1228, RCNR

MPK - 20 Sep 1943

PASTOREK, John

OS, V46082, RCNVR

MPK - 20 Sep 1943

PAYNE, Sydney Rudolph

L/Sto, V16137, RCNVR

MPK - 20 Sep 1943

PIDLASKI, Nicholas

OS, V41014, RCNVR

MPK - 20 Sep 1943

POOK, William Frederick

L/ Cook, V48425, RCNVR

MPK - 20 Sep 1943

Lt, RCN

MPK - 20 Sep 1943

PO, 2999, RCN

MPK - 20 Sep 1943

PROSCH, Joseph

L/Sto, A3552, RCNR

MPK - 20 Sep 1943

PUDNEY, William Sydney David

Sig, V27871, RCNVR

MPK - 20 Sep 1943

REID, Edward Roddick

AB, V24959, RCNVR

MPK - 20 Sep 1943

RICHARDSON, Jasper James

Coder, V830, RCNVR

MPK - 20 Sep 1943

RIDGE, Derrick

Lt (E), RCNVR

MPK - 20 Sep 1943

RIECKE, Harry Carl

PO, V10435, RCNVR

MPK - 20 Sep 1943

RIGBY, Robert Charles

Ord. Tel, V41295, RCNVR

MPK - 20 Sep 1943

RISING, Jack Humphrey

Ordnance Art., V26493, RCNVR

MPK - 20 Sep 1943

Ch Sto, 21497, RCN

MPK - 20 Sep 1943

RODER, William Norman

Sto, V51026, RCNVR

MPK - 20 Sep 1943

Lt, RCNVR

MPK - 20 Sep 1943

ROWELL, David Bayford

AB, V8359, RCNVR

MPK - 20 Sep 1943

PO Tel, 2739, RCN

MPK - 20 Sep 1943

RUSSO, Anthony Francis

LS, V5505, RCNVR

MPK - 20 Sep 1943

SANFORD, Maurice Knowlton

Shipwright, V51714, RCNVR

MPK - 20 Sep 1943

SAVAGE, Francis Herbert

AB, V6676, RCNVR

MPK - 20 Sep 1943

SCUDAMORE, Frederick Herbert

Sto PO, V7156, RCNVR

MPK - 20 Sep 1943

SIMARD, Joseph Hidola Michel

AB, V3411, RCNVR

MPK - 20 Sep 1943

SIMS, Hartman William

LS, V17059, RCNVR

MPK - 20 Sep 1943

SMITH, Joseph Walter

PO Cook, V25646, RCNVR

MPK - 20 Sep 1943

STEPHENSON, Carmen Ernest

LS, V5646, RCNVR

MPK - 20 Sep 1943

PO, 3873, RCN

MPK - 20 Sep 1943

STEVENSON, William Lyle

OS, V46021, RCNVR

MPK - 20 Sep 1943

STRANGE, William Robert

Sto, V12898, RCNVR

MPK - 20 Sep 1943

TAGG, James

ERA, V24237, RCNVR

MPK - 20 Sep 1943

TERRY, John Malcolm

AB, V22544, RCNVR

MPK - 20 Sep 1943

AB, 4386, RCN

MPK - 20 Sep 1943

L/ Radio Mech, P/MX 124820, RN

MPK - 20 Sep 1943

TIPE, Carl

L/Sto, V23468, RCNVR

MPK - 20 Sep 1943

TURNER, Alexander

AB, V27586, RCNVR

MPK - 20 Sep 1943

AB, V464 RCNVR

MPK - 20 Sep 1943

VAN SICKLE, Harold Allen

OS, V39844, RCNVR

MPK - 20 Sep 1943

VEY, John Wellington

AB, V2638, RCNVR

MPK - 20 Sep 1943

AB, V33442, RCNVR

MPK - 20 Sep 1943

L/Sto, 21787, RCN

MPK - 20 Sep 1943

WARNER, Gordineer Wendall

L/Sto, A2802, RCNR

MPK - 20 Sep 1943

CPO, 2862, RCN

MPK - 20 Sep 1943

WHITAKER, Ronald

Stwd, V32848, RCNVR

MPK - 20 Sep 1943

AB, V16866, RCNVR

MPK - 20 Sep 1943

WINCH, Wilmer James

L/Sto, V22870, RCNVR

MPK - 20 Sep 1943

WRIGHT, George Buckman

Lt, RCNVR

MPK - 20 Sep 1943

WYCKOFF, Gordon Colquhoun

LS, V13349, RCNVR

MPK - 20 Sep 1943
---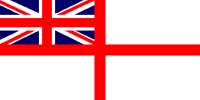 In memory of those who have crossed the bar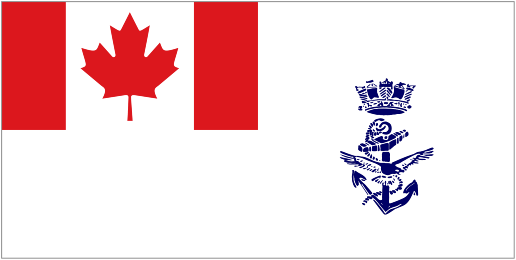 They shall not be forgotten
---
Former Crew Members
Beck, Harry Roweyn, SLt, RCNVR - 29 Jan 1941

Earl, Leslie Nelson, Lt, RCNVR - 22 Mar 1942

Isard, John Frederick, Lt, RCNVR - Jan 1942

Pope, William Lt (E), RCNR

Prowse, Lemuel Edward, Surg/Lt, RCNVR - 11 Jul 1941

Savignac, Julien, Lt (G), RCNVR - 26 Jul 1941

Smith, Cecil John, Lt, RCN - 21 Apr 1941

Trottier, Adelard Everett, Surg/Lt, RCNVR - 06 Apr 1942
---
Photos and Documents
HMCS ST CROIX I81 - 18 Dec 1940

A battered HMCS ST CROIX enters Halifax Harbour after enduring a powerful North Atlantic storm. This photograph shows some of the damage inflicted on ST CROIX, including guardrails hanging over the ship's side (centre) and broken windows on the ship's bridge (top centre). Less visible but more serious storm damage included bent steel plating on the bridge and below-decks flooding caused by massive waves. The photograph also emphasizes the ship's narrow hull, which contributed to its instability in heavy seas and to poor handling.

George Metcalf Archival Collection CWM 19900085-1040

HMCS ST CROIX I81 passing through the anti-submarine gates at Halifax

Unidentified personnel manning a four-inch gun aboard H.M.C.S. ST CROIX at sea, March 1941

Source: Canada. Dept. of National Defence / Library and Archives Canada / PA-105295

Newspaper article reporting the sinking of HMCS ST CROIX I81

From the album of Joseph Roberts

Newspaper article telling the story of the lone survivors from the sinking of HMCS ST CROIX I81

From the album of Joseph Roberts

Newspaper article on the loss of HMCS ST CROIX I81

From the album of Joseph Roberts

Newspaper article from the Calgary Herald on the loss of HMCS ST CROIX I81

Partial newspaper clipping on the loss of HMCS ST CROIX I81. Possibly from a Montreal newspaper.

Source: Canadian Virtual War Memorial

Newspaper Clipping – Toronto Star "Pages of the Past" online 01 Oct 1943, Page 01

Source: Canadian Virtual War Memorial

Kenneth Newstead reading a book in the galley on HMCS ST CROIX I81

Courtesy of Ken Burford

Petty Officer Ken Newstead posing at the Emergency Tiller position on HMCS ST CROIX I81

Courtesy of Ken Burford

A Christmas card from Ken Newstead to his family while he was serving in HMCS ST CROIX I81

Courtesy of Ken Burford

Webmaster's Note: The date 1943 is written on the card in pencil, the rest is in ink. It is not known who wrote the year on the card. It appears Ken mailed this card very early in hopes it would arrive in time for Christmas.

Newspaper article on 4 Saskatchewan sailors missing when HMCS ST CROIX I 81 was sunk

OS R.G. Booth, AB R.J. Botham, ERA G.F. Parnell, Stoker P.D. Walsh

From the Saskatoon Star-Phoenix

Courtesy of Operation Picture Me

Newspaper article on 3 Alberta sailors - 2 missing and 1, the only survivor of the sinking of HMCS ST CROIX

Courtesy of Operation Picture Me

Newspaper article - Montrealer's Bravery on ST CROIX Related by Sole Survivor of Craft

Courtesy of Operation Picture Me

Verbatim Report of William A. Fisher, Stoker, RCNVR

Sole Survivor of HMCS ST CROIX

Courtesy of Operation Picture Me

Newspaper articles on 6 of HMCS ST CROIX's Casualties from the Halifax area

LCdr Andrew H. Dobson, DSC; Lt Charles Ross; Sto PO Theodore M. Robertson; CPO Horace W. Watson; L/Sto Frederick Craig; and, PO Steward Peter M.J. Hann

Courtesy of Hugh Muir
---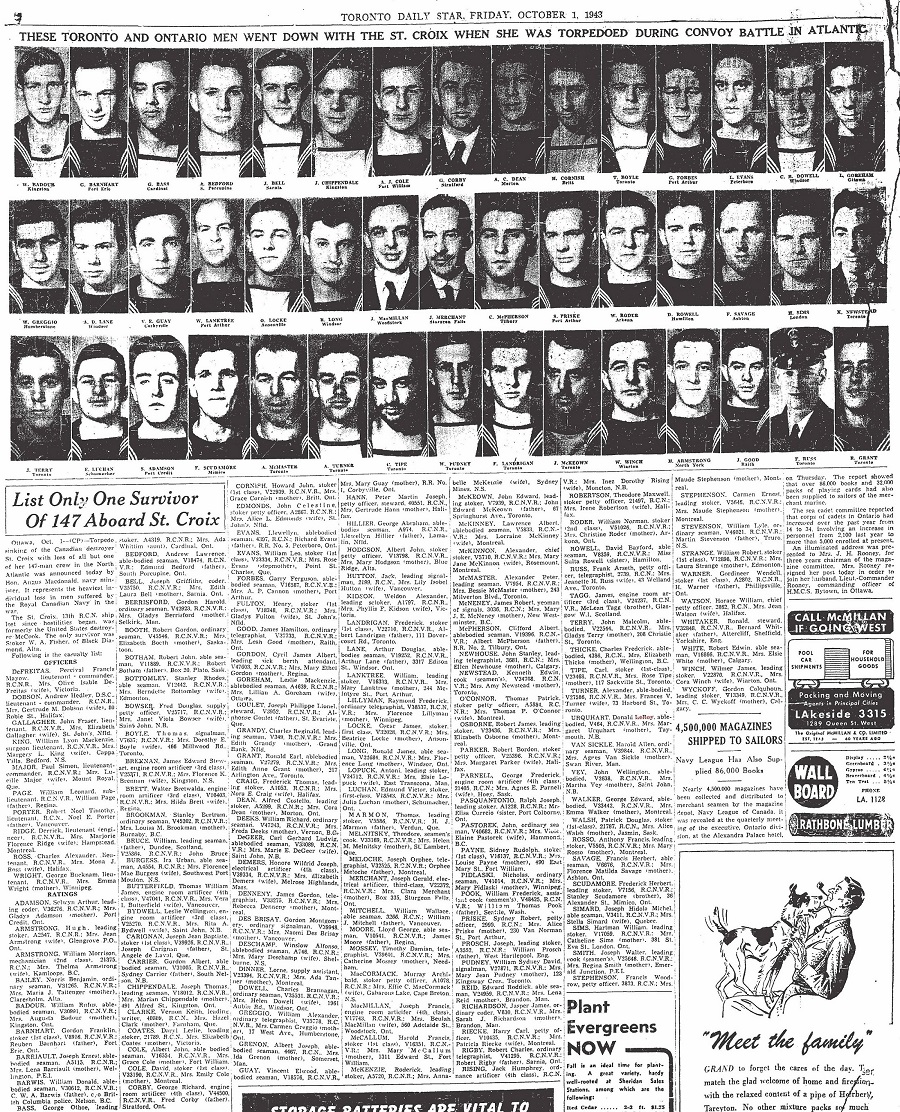 HMCS ST CROIX I81 Casualties
The Toronto Daily Star 01 Oct 1943
Click on the above article to view a larger image
---
(FM922-FM926) Articles on the sinking of HMCS ST CROIX I81 on 20 Sep 1943
(FM927-FM931) Articles on the sinking of HMCS ST CROIX I81 on 20 Sep 1943
(FM932-FM934) Articles on the sinking of HMCS ST CROIX I81 on 20 Sep 1943
From the collection of François Messier, AB, RCNVR
Courtesy of Denis Messier
---
Articles on the sinking of HMCS ST CROIX
The Lethbridge Herald 01 Oct 1943
Articles on the sinking of HMCS ST CROIX
The News Chronicle
Port Arthur, Ontario, Friday Evening 01 Oct 1943
Lone Survivor tells how sailors jumped off ST CROIX into ocean then died next day on rescue ship
The Toronto Daily Star 07 Oct 1943
Courtesy of Elizabeth Trenchard
---