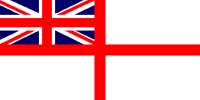 For Posterity's Sake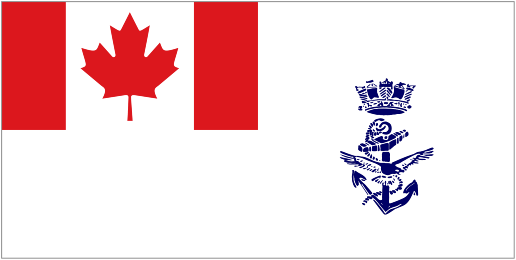 A Royal Canadian Navy Historical Project
HMCS ST. STEPHEN K454
Then CCG Weather Ship ST. STEPHEN (1947)
Post wartime badge

HMCS St. Stephen K454

Battle honours and awards: Atlantic 1944-45
Laid down: 5 Oct 1943

Launched: 06 Feb 1944

Commissioned: 28 Jul 1944

Paid off: 30 Jan 1946

Re-commissioned: 27 Sep 1947

Paid off: 31 Aug 1950

Fate: Sold approx 1968. Final disposition unknown
Commissioned on 28 Jul 1944, at Esquimalt, St. Stephen arrived at Halifax on 28 Sep 1944 and in Oct 1944 proceeded to Bermuda to work up. Returning in mid-Nov 1944, she joined EG C-5 and spent the balance of the war as a mid-ocean escort. She left Barry, Wales, on 27 May 1945, to take passage home with convoy ON.305, and early in Jun 1945 began tropicalization refit at Dartmouth, N.S. This was cancelled in Aug 1945 and on 30 Jan 1946, the ship was paid off at Halifax and laid up in Bedford Basic. On 27 Sep 1947, she was re-commissioned, having undergone alterations to fit her as a weather ship. She was stationed between Labrador and Greenland until Aug 1950, when she sailed to Esquimalt to be paid off on 31 Aug 1950 and lent to the Department of Transport. Retained primarily as a "spare" in the event of a mishap to St. Catharines or Stone Town, she was purchased by the Department in 1958. Ten year later she was sold to a Vancouver buyer, purportedly for conversion to a fish factory ship.
The following is an excerpt from the Canadian Coast Guard web site.
"It was to this class, rapidly becoming redundant in the post war navy, that the Department turned as the basis of an entirely new kind of vessel, the specially equipped deep sea weather ship. The first of the line, HMCS St. Stephen, remained for a while as a weather ship under naval control. With a complement of some ninety officers and ships company, and a civilian staff of five Transport meteorological observers, HMCS St. Stephen served in the North Atlantic, on alternate patrols with a United States ship on station "Baker", from Dec 1947 till Jun 1950 by which time, for economic reasons, it was decided that Canada should abandon her half share in the Atlantic work and take full responsibility for station "Peter" in the Pacific, in position 50 deg. North latitude and 145 deg. West longitude. This position in 900 miles from Vancouver."
"The St. Stephen, which had been used as a standby vessel to support the others, was converted in the same way by 1955 but, as they were able to keep going without replacement, her services were never needed and she remained in reserve at Victoria. If rumour is to be believed, this was just as well for a cannibal diet of fittings and equipment had sustained life in her sisters at many an awkward moment."
Photos and Documents Ship's company photos Canadian Weather ships They Won't Forget Her
Commanding Officers

LCdr Charles Peterson, RCNR - 28 Jul 1944 - 22 Jan 1945

A/LCdr Richard Cassels Chenoweth, RCNVR - 23 Jan 1945 - 22 Mar 1945

LCdr Neville Spencer Charles Dickinson, RCNVR - 23 Mar 1945 - 08 Aug 1945

Lt G.F. Crosby, RCNVR - 09 Aug 1945 - 05 Sep 1945

LCdr A.F. Pickard, OBE, RCNR - 17 Sep 1945 - 04 Dec 1945

Lt William Geldart Findlay, RCNR - 05 Dec 1945 - 30 Jan 1946

Lt E.M. Chadwick, RCN - 27 Sep 1947 - 25 Aug 1949

LCdr Godfrey Harry Hayes, DSC, RCN - 26 Aug 1949 - 31 Aug 1950
In memory of those who have crossed the bar

They shall not be forgotten

A-B

1924-2007

____-1968

____-2015

C-D

1924-1995

1921-2008

1922-2018

Served in Weathership St Stephen

1926-2007

G-H

1919-2006

8th Commanding Officer

____-1999

Served in St. Stephen in 1948-1949

M-N

1921-2014

1917-2002

Drafted to St Stephen 12 Jul 1944 as Paym-Lt, RCNVR, Stand by // 28 Jul 1944 Commissioning Crew

Nelson, Norman Edward

____-____

Served in St Stephen 28 Jul 1944 - 06 May 1945

O-P

1913-1972

S-T

1921-2005

____-2010

1930-2018

1922-2017

W-X

1917-2011
Former Crew Members

(MC) = Crew (messdeck) photo of Michael Chepelsky

Almas, Gordon (MC)

Anderson, John (Jack) Edward Peter, Midshipman, RCN - 16 Jun 1948

Baird, John Douglas Boyd, Surg/Lt, RCNVR - Jan 1945

Bakos, George (MC)

Beatty, Edward (MC)

Borals, Steve (MC)


Brown, Toby (MC)


Cain, Glen (MC)


Cameron (MC)

Campbell, James McGeer, Lt, RCNVR - 25 Mar 1945

Campbell, John Scott, Lt, RCNVR - 12 Jul 1944 (Stand by) / 28 Jul 1944

Case, Aurther (MC)


Cornwall, Joe (MC)


Danielson (MC)

Gagne, Joseph Paul Rene, Wt (E), RCN - 30 Jul 1946 / 14 Jun 1946

Gauthier, Jim (MC)

Grudniski, Leo, Lt, O.St.J., CD, RCN - served in Weathership St Stephen in the 1950s


Hartshorn (MC)


Hyde (MC)


Lahnen, Ossie (MC)


Lee, Bob (MC)

Marr, Francis Barbour, Lt, RCNVR - 12 Jul 1944 (Stand by) / 28 Jul 1944

Mason, Harry (MC)

Masters, William Clarke, Slt, RCNVR - 10 Feb 1945

Maxwell, Donald Ernest (Kam), Midshipman, RCN - 16 Jun 1948

McCarthy, Dan (MC)


McDonald, Hugh (MC)


McDonald, Ken (MC)

McKenna, Robert Leonard, Lt, RCNVR - Jan 1945

McNeil (MC)


McPherson (MC)

Melvin, William James Spencer, Surg/Lt, RCNVR - 12 Jul 1944

Mills, Scully (MC)

Oake, Raymond (MC)

O'Brien (MC)

Petersen, Charles, A/LCdr, RCNR - 26 Jun 1944 (Stand by) CO

Pierce, Bill (MC)


Pollish, George (MC)

Robinson, Percy (MC)

Romanson, George, Midshipman, RCN - 16 Jun 1948

Schlatter, Al (MC)

Shaver, Bob (MC)

Sloane, John Donald, Slt, RCNVR - 04 May 1945

Staunton, Thomas Arthur, Lt, RCNVR - 26 Jun 1944 (Stand by) / 28 Jul 1944

Thompson, John Edgar, A/Lt, RCNVR - 03 Jul 1944 (Stand by) / 28 Jul 1944

Turcan (MC)

Wasteneys, Michael Edmund, Lt (P), RCN - 26 Jun 1948

Wrench, Walter E.
Photos and Documents
HMCS St Stephen K454 Jacket Patch

From the collection of Michael Chepelsky

Courtesy of Kristine Chepelsky

Sailors off HMCS St Stephen K454 during her transit of the Panama Canal enroute to Esquimalt

Michael Chepelsky, first on right - Remainder unknown

From the collection of Michael Chepelsky

Courtesy of Kristine Chepelsky

Sailors in a messdeck on HMCS St Stephen

Norman Nelson, middle row far right in the white shirt

From the collection of Norman Nelson

Courtesy of Rick Nelson

Norman Nelson on HMCS St Stephen

From the collection of Norman Nelson

Courtesy of Rick Nelson

Boxing on HMCS St Stephen

From the collection of Norman Nelson

Courtesy of Rick Nelson

Norman Nelson ashore in Bermuda - circa Oct/Nov 1944

From the collection of Norman Nelson

Courtesy of Rick Nelson