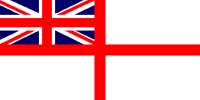 For Posterity's Sake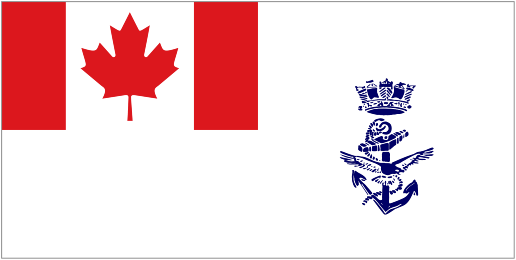 A Royal Canadian Navy Historical Project
HMCS OWEN SOUND K340
Laid down: 11 Nov 1942

Launched: 15 Jun 1943

Commissioned: 17 Nov 1943

Paid off: 19 Jul 1945

Fate: Sold to commercial interests, she last appeared in Lloyd's Registers in 1967-68. Final disposition unknown.
Built at Collingwood, Ont., she was commissioned there on 17 Nov 1943. Owen Sound arrived at Halifax on 13 Dec 1944, and in Feb 1944 was assigned to EG 9, Londonderry. On 10 Mar 1944, while acting as escort to convoy SC.157, she assisted HMCS St. Laurent and HMS Forester in the destruction of U 845. In May 1944 she transferred to EG C-2 at Londonderry and, in Oct 1944, to newly formed C-7. She left 'Derry 06 Feb 1945 for her last westward trip, as escort on On.283 and, on arrival at Halifax, commenced refit. On completion of the refit in mid-May 1945 she sailed for Bermuda for three weeks' working up and on her return was paid off on 19 Jul 1945 and placed in reserve at Sorel. Later that year she was sold to the United Ship Corp. of New York, to become the Greek-flag merchant ship Cadio, last appearing in Lloyd's list for 1967-68.
Photos and Documents Interrogation of Survivors - U-845
Commanding Officers

A/LCdr John Manuel Watson, RCNR - 17 Nov 1943 - 13 Apr 1945

Lt Frederick Henry Pinfold, RCNVR - 14 Apr 1945 - 19 Jul 1945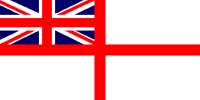 In memory of those who made the ultimate sacrifice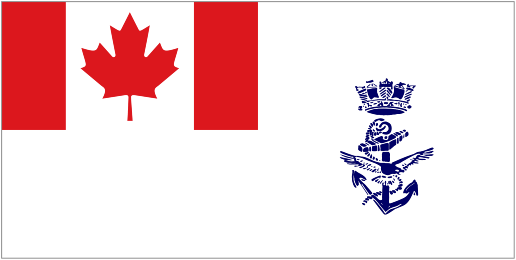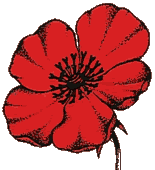 Lest We Forget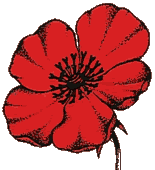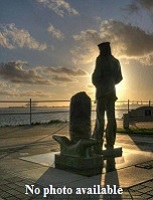 LEYLAND, Ernest Albert
Stoker 1c, V/46538, RCNVR
In memory of those who have crossed the bar

They shall not be forgotten

A-B

1923-1999

C-D

1917-1995

Served in Owen Sound 14 Dec 1943 - 16 Jul 1945 as an OS and AB, RCNVR

E-F

1924-2017

O-P

1924-1957

S-T

____-2018

1925-2013

Y-Z

1924-2011
U-Boats Sunk
U-845 (Korvkpt Werner Weber) a type IXC-40 U-boat, sunk on 10 Mar 1944 by HMCS St. Laurent H83, HMCS Owen Sound K340, HMCS Swansea K328 and HMS Forester in the North Atlantic at position 48-20N 20-33W. Of her crew of 56 there were 45 survivors.
Former Crew Members

Banfield, Roy S.


Belyea, Dick


Briscoe, Ron


Cardell, Thomas Edward, Lt (El) (R), RCNVR - Jan 1945


Cardin, Joseph Louis Lucien, Lt, RCNVR - 29 Feb 1944


Chabot, Paul


Clark, Dick


Daly, Erwin Gerrard, Lt, RCNVR - 28 Apr 1945


Devenish, Charles


Doucet, Charles


Haig, Norman

Jamieson, Donald Henry, Slt, RCNVR - 05 Mar 1945


Kernohan, Eric, Slt, RCNVR - 25 Apr 1945


Laren, Gary E.


Lawrence, Gordon


Manzer, James Avens, A/War (E), RCNVR - 24 Feb 1945


McClintoch, Robert


McGlashan, J.


McIntosh, Robert

McTaggart, Leo Francis


Murray, William J.R.


Nash, Jack

Noonan, Patrick A.


O'Hara, Larry


Orr, David


Plant, Frank


Salt, Don


Shakeshaft, Harry


Snarr, Art F.


Thompson, M.W.


Williams, Gordon Llewellyn, Slt, RCNVR - 19 Mar 1945


Work, Claney
Photos and Documents
HMCS Owen Sound jacket patch

Courtesy of LT (NL) Liz Smethurst, CO, RCSCC Owen Sound

Sketch of HMCS Owen Sound taking part in attack against U-845 on 10 Mar 1944

Sketch by LS Radford, RCNVR, HMCS Owen Sound

From the collection of Daniel Dunbar

Courtesy of Dan Dunbar

Here's to the little Corvette, Lads ....

Sketch by LS Radford, RCNVR, HMCS Owen Sound

From the collection of Daniel Dunbar

Courtesy of Dan Dunbar

HMCS Owen Sound

From the collection of Daniel Dunbar

Courtesy of Dan Dunbar

Duffel bag of Daniel Dunbar - drawing based on HMCS Owen Sound's jacket patch

From the collection of Daniel Dunbar

Courtesy of Dan Dunbar

HMCS Owen Sound letterhead

From the collection of Daniel Dunbar

Courtesy of Dan Dunbar

Convoy Patrol

HMCS OWEN SOUND 1943/45

Watercolour painting by Duane Fenwick for the 1990 reunion

Former HMCS Owen Sound crew members at the 1990 Reunion

From the collection of Daniel Dunbar

Courtesy of Dan Dunbar

(1) Roy S. Banfield (2) Dick Clark (3) Patrick A. Noonan (4) Charles Doucet (5) Jim Tomlinson (6) Harry Shakeshaft (7) Dan Dunbar (8) Larry O'Hara (9) Robert McClintoch

(10) Gary E. Laren (11) J. McGlashan (12) Gordon Lawrence (13) Claney Work (14) Art F. Snarr (15) Dick Belyea (16) Robert McIntosh (17) M. W. Thompson (18) Don Salt

(19) Ron Briscoe (20) Charles Devenish (21) Charlie Bridle (22) Frank Plant (23) William J. R. Murray (24) Norm Haig (25) Dave Orr (26) Jack Nash (27) Paul Chabot