---
HMCS ALGONQUIN R17 / 224
V - Class Destroyer
---
A COUP SUR

WITH SURE STROKE

HMCS ALGONQUIN R17

Click on the above photo to view a larger image

Battle honours and awards: Norway 1944, Normandy 1944, Arctic 1944-45
Laid down: 08 Oct 1942

Launched: 02 Sep 1943

Commissioned: 17 Feb 1944

Paid off: 06 Feb 1946

Re-commissioned: 25 Feb 1953

Paid off: 01 Apr 1970

Fate: Broken up in Taiwan in 1971
Not a "Tribal" despite her name, she was laid down as HMS VALENTINE but commissioned on 17 Feb 1944, at Glasgow as HMCS ALGONQUIN. Assigned to the 26th Destroyer Flotilla of the British Home Fleet, she left Scapa Flow with HMCS SIOUX on 31 Mar 1944 to help escort the carrier attack on the Tirpitz. In Apr 1944 she escorted a similar attack on German shipping off the Lofoten Island, Norway, and on 28 May 1944 left Scapa, from whence she carried out attacks on German convoys off Norway. Taking part in D-Day operations she bombarded shore targets on the Normandy coast. On 22 Aug 1944, she took off 203 of Nabob's ship's company when the latter was torpedoed in the Barents Sea. In November 1944, ALGONQUIN was part of an attack on a German convoy that sank or destroyed seven vessels. During their layover in northern Russia along with HMCS SIOUX, after Convoy JW.63 arrived at Kola Inlet, ALGONQUIN's CO, Desmond Piers, organized a Canada Russia hockey game. ALGONQUIN was short handed and Trygve Hansen from the Norwegian Navy (HNoMS STORD) played for ALGONQUIN's team. ALGONQUIN beat SIOUX, but was later trounced by reps from the Port of Murmansk with a final game being played with Russian equipment and under Russian rules.
Convoys escorted during WW II
| | | | | |
| --- | --- | --- | --- | --- |
| Convoy Desig. | Convoy Departs from | Arrives at | Join as escort | Depart Convoy |
| JW.60 | Loch Ewe (15 Sep 1944) | Kola Inlet (23 Sep 1944) | 17 Sep 1944 | 23 Sep 1944 |
| RA.60 | Kola Inlet (28 Sep 1944) | Clyde (05 Oct 1944) | 28 Sep 1944 | 03 Oct 1944 |
| JW.63 | Loch Ewe (30 Dec 1944) | Kola Inlet (08 Jan 1945) | 01 Jan 1945 | 08 Jan 1945 |
| RA.63 | Kola Inlet (11 Jan 9145) | Loch Ewe (21 Jan 1945) | 11 Jan 1945 | 19 Jan 1945 |
She returned to Halifax in Feb 1945, for refit, leaving on 12 Aug 1945 via Malta to join the British Pacific Fleet, but was recalled on VJ-Day and left Alexandria for Esquimalt on 03 Nov 1945. There she was paid off into reserve on 06 Feb 1946, but was re-commissioned on 25 Feb 1953, after very extensive modernization, and sailed for the east coast that summer. In Dec 1959, during a 6-week deployment that included a NATO Exercise, HMCS BONAVENTURE, in company with HMCS ALGONQUIN, HMCS IROQUOIS, HMCS SIOUX and, HMCS ATHABASKAN encounter a major storm that battered the squadron. In Apr 1963, 12 RCN ships, ALGONQUIN, MICMAC, CAYUGA, ST CROIX, TERRA NOVA, KOOTENAY, SWANSEA, LA HULLOISE, BUCKINGHAM, CAPE SCOTT, CNAV BLUETHROAT AND CNAV ST CHARLES, took part in NATO Exercise New Broom Eleven, an exercise designed to test convoy protection tactics. In Oct 1963, BONAVENTURE, ALGONQUIN, CAYUGA, MICMAC AND SASKATCHEWAN took part in a NATO exercise in which all participating ships were battered by a severe North Atlantic storm. After fourteen years' service with the Atlantic Command, she returned to the west coast in Mar 1967, and was paid off for the last time on 01 Apr 1970, to be broken up in Taiwan in 1971.
---
Photos and Documents The Ship's Bells
---
RCN Memories: (1) A Storm and a Dye Marker (2) ALGONQUIN's Navigator Speaks Out (3) ALGONQUIN's Last Hurrah (4) Hands to breakfast
(5) ALGONQUIN's race to the fueling jetty in Manzanillo
---
Commanding Officers
LCdr Desmond William Piers, DSC, RCN - 17 Feb 1944 - 19 Apr 1945

LCdr Philip Edwin Haddon, RCN - 20 Apr 1945 - 06 Feb 1946

Cdr Patrick Francis Xavier Russell, RCN - 25 Feb 1953 - 27 Aug 1954

Capt Ralph Lucien Hennessy, DSC, RCN - 28 Aug 1654 - 10 May 1956

Capt Desmond William Piers, DSC, RCN - 11 May 1956 - 06 Jul 1956

LCdr Robin Blakeney Hayward, RCN - 07 Jul 1956 - 28 Jul 1957

LCdr Eric Mischa Jones, RCN - 29 Jul 1957 - 28 Nov 1957

Capt D.G. King, DSC, RCN - 29 Nov 1957 - 23 Sep 1958

Capt P.F.X. Russell, RCN - 24 Sep 1958 - 26 Nov 1959

Capt A.F. Pickard, OBE, RCN - 27 Nov 1959 - 05 Jul 1961

Capt Arthur David McPhee, RCN - 06 Jul 1961 - 02 Jul 1962

LCdr Davis Charles Edwards, RCN - 03 Jul 1962 - 29 Oct 1962

Cdr P.C. Berry, RCN - 30 Oct 1962 - 14 Jul 1964

Cdr John William Mason, RCN - 15 Jul 1964 - May 1965

unknown - May 1965 - Nov 1966

LCdr Larry Dzioba, RCN - Nov 1966 - May 1967
---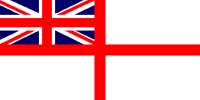 In memory of those who made the ultimate sacrifice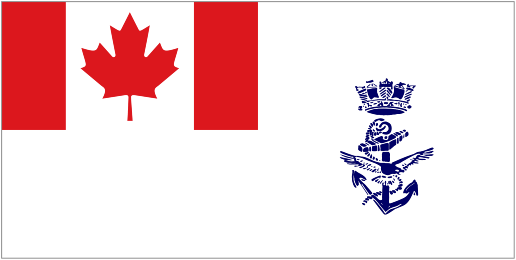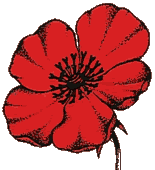 Lest We Forget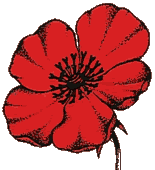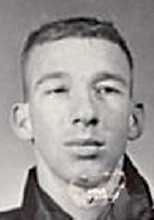 OS, RCN
died - 02 Mar 1963
---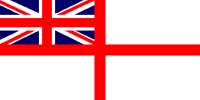 In memory of those who have crossed the bar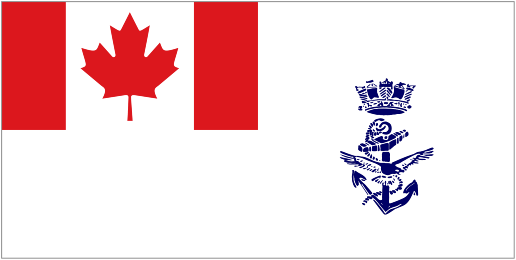 They shall not be forgotten
A
B
C
D
E
F
G
H
I
J
K
L
M
N
O
P
R
S
T
V
W
---
Former Crew Members
Anderson, Bill, ABAA3 - Feb 1944 - Dec 1945

Beausoleil. J.P., ABVS2 - Paying off Crew - 1967

Buller, Jack R. - 1944-1945

Campbell, Donald J - WW2

Clayton, J. Lloyd, Radar 3c - Feb 1944 - Feb 1945

Coates, John Anthony, Slt, RCN - 21 Apr 1945

Chapman, Neil Henley, Lt, RCNVR - 17 Feb 1944

Curry, Don, Radar Operator - Jan 1945 - Sep 1955

Dequire, Real J. - 1944

Dixon, Desmond Miles, Surg/Lt, RCNVR - 17 Feb 1944

Duxbury, E., L/Tel, RCNVR fm Winnipeg, MB - 1944

Edward, Colin David Paterson, Paym/Lt, RCNVR - 26 Feb 1945

Ellis, John ABSN1, RCN(R) - Sep 1954 - Jan 1955

Fergeron, Douglas C. - WW2

Gaudet, George (Spud), LSCR1 - 01 Aug 1955 - 03 Feb 1957

Gautheir, Larry, Radar Operator - Jan 1952 - Jan 1953

Gentles, Roy Allen, Lt, RCNVR - 25 May 1945

George, H.W., AB, RCNVR fm Pictou, NS - 1944

Gibson, R. (Bob), Stoker - 1944-1945

Gilroy, PO, Engineer

Gray, Norman, RCNVR

Green, Richard (Dick)

Hockley, Ronald Charles, A/Gnr (T), RCN - 26 Apr 1945

Howard, John Francis, Slt, RCNVR - 07 Jul 1945

Irwin, Andrew A. (Andy)

Jacques, Yves - 1963 - 1965

James, J., AB, RCNVR fm Montreal, QC - 1944

Jefferson, Denis Harold Gerard, A/Lt, RCNVR - 01 Jun 1945

Jones, David Sydney, Slt, RCNVR - 19 Mar 1945

Kimber, Norman, OSTD, RCN - 1958-1959

Knight, Vadim Michael, Lt, RCNVR - 17 Feb 1944

Lamar, Frederick Harry John, RCNVR - 09 Apr 1945

Langton, D.R., AB, RCNVR fm Peterborough, ON - 1944

Lloyd, John Fredereick, A/LCdr (E), RCNVR - 17 Feb 1944

Lowe, John Douglas, Slt, RCNVR - 17 Feb 1944

Macdonell, F. William (Bill), AB, Radar Operator - Mar 1944 - Feb 1945

Mackintosh, Frank - Feb 1953 - 1955

Magwood, Peter, LSBN

Mann, George

Merritt, Don, LSEM1 - 25 Feb 1953 - 03 Sep 1954

Moffatt, William E., LSCV1 - 02 Sep 1954 - 12 Dec 1954

Morton, Herbert H. (Mort), LSEM2, 10902-H - Sep 1950 - Sep 1955

Owen, Albert E, Tel (T.O.) - 1944-1945

Pope, J., PO Writer, RCNVR fm Toronto, ON

Revie, Albert, AB, Radar Operator - Feb 1944 - 1945

Rodger, R.Q, PO, RCN fm Swift Current, SK - 1944

Ross, Andrew William, Lt, RCNVR - 05 Jun 1945

Ross, Samuel Foster, Lt, RCNVR - 07 Mar 1945

Schimp, Chief

Sigrest, Gerry - 25 Feb 1953 - Dec 1954, 2nd Commissioning Crew

Sinnott, J., AB, RCNVR fm Windsor, On - 1944

Slater, Frederick Gordon, Gnr (T), RCN - 17 Feb 1944

Snowdon, Cam - Dec 1953 - Sep 1955

Stanley, Alan Douglas, Paym/Lt, RCNVR - 24 Jan 44 (Stand by) / 17 Feb 1944

Still, Eric, PO

Stow, Peter - NavO / OPSO - Mar 1967 - Mar 1967 (drafted for transit to Esquimalt)

Sturdy, John Rhodes, Lt, RCNVR - 17 Feb 1944

Sweatman, Alan, Lt, RCNVR - 25 May 1945

Tetu, Hector, Lt (El), RCNVR - 16 Mar 1945

Tofflemire, Bob, RP

Toller, William Henry, Lt, RCNVR - Jan 1944 (Stand by) / 17 Feb 1944

White, Jim (Tanglefoot), Stoker - 1953-1957

William, Edgar Frederick, Slt (E), RCN - 11 May 1945

Wilmot, Allan Hopkins, Slt, RCN - 21 Jul 1944
---
Photos and Documents
HMCS ALGONQUIN R17

From the collection of Wilfred Bowen

Courtesy of Abbie Gourgon

HMCS ALGONQUIN R17

Burial at sea of a seaman from HMCS ALGONQUIN who was killed during the invasion of France, 08 Jun 1944

Source: Library and Archives of Canada MIKAN # 3256402

Officers on the bridge of HMCS ALGONQUIN observing the results of their bombardment of German coastal fortifications in the Normandy beachhead, France, 7 Jun 1944. Source: Lt Richard G. Arless / Canada. Dept. of National Defence / Library and Archives Canada / PA-140084

Victoria Seamen Play Important Part in French Coast Landings

The Daily Colonist, Victoria, BC 11 Jun 1944

Photo shows part of the crew of HMCS ALGONQUIN, which played an important part in the landings on the French coast. Left to right; Petty Officer R.Q. Rodger, RCN, Swift Current, Sask.; Petty Officer Shipwright J.T. Down, RCNVR, Victoria; Able Seaman D.R. Langton, RCNVR, Peterborough, Ont.; Able Seaman H.W. George, RCNVR, Pictou, N.S.; Able Seaman J. James, RCNVR, Montreal; Able Seaman J. Sinnott, RCNVR, Windsor, Ont.; Leading Telegrapher E. Duxbury, RCNVR, Winnipeg; Petty Officer Writer J. Pope, RCNVR, of Toronto. Many of the ALGONQUIN's crew trained at Esquimalt

Courtesy of Frank Statham

Two Ontario men - LCdr (E) J.F. Lloyd and AB D.R. Langton serving in HMCS ALGONQUIN during the D-Day invasion

From the collection of John A. Rickard, AB, RCNVR

Courtesy of John H. Rickard

CPO Torpedo Cox'n W.J. Johnson, RCNVR of Shelburne, NS - serving in HMCS ALGONQUIN during the D-Day invasion

From the collection of John A. Rickard, AB, RCNVR

Courtesy of John H. Rickard

ALGONQUIN Fires a Salvo

Crow's Nest newspaper dated Sep 1944

Crossing the Ling Certificate (Arctic Circle) for Alf Pinnell, HMCS ALGONQUIN R17, 26 Oct 1944

From the collection of Alf Pinnell

Courtesy of Terry Pinnell

HMCS ALGONQUIN R17 - Record of Proceedings - Jan 1945

Written by LCdr Desmond Piers, D.S.C., R.C.N.

Courtesy of Terry Pinnell

Alf Pinnell, on HMCS ALGONQUIN R17, Valetta, Malta, Aug 1945.

From the collection of Alf Pinnell

Courtesy of Terry Pinnell

ALGONQUIN Fires A Fish

Crow's Nest newspaper - Aug 1945

Crew members of HMCS ALGONQUIN R17

Crew members relaxing in the sun on HMCS ALGONQUIN R17

HMCS ALGONQUIN R17 icing up in the North Atlantic

HMCS ALGONQUIN R17 in the Mediterranean Aug/Sep 1945

In Aug 1945, HMCS ALGONQUIN departed Halifax for the Pacific via the Suez Canal to join the RN Pacific Fleet. This was called off after VJ day and she sailed for Esquimalt.

From the collection of William J. Brooks

Courtesy of Ruth (Brooks) DeYoung

"Our first stop "Ponta Delegata", St. Miquel Island, Azores. Arrived August 18th, at 1000"

From the collection of William J. Brooks

Courtesy of Ruth (Brooks) DeYoung

"The "Bum Boats" alongside the ship selling bruit, barrels and different souvenir's."

From the collection of William J. Brooks

Courtesy of Ruth (Brooks) DeYoung

"The old boy in person at Malta. Notice the tiddley whites."

William J. Brooks on HMCS ALGONQUIN R17, Mediterranean, Aug 1945

From the collection of William J. Brooks

Courtesy of Ruth (Brooks) DeYoung

(L-R) William Brooks, Cassie & Greer

HMCS ALGONQUIN R17, Malta

From the collection of William J. Brooks

Courtesy of Ruth (Brooks) DeYoung

HMS GLASGOW and HMS HOGUE during manouveres off Malta.

From the collection of William J. Brooks

Courtesy of Ruth (Brooks) DeYoung

" My chum Jack Buller (left) and myself under the twin gun of HMS HOGUE"

From the collection of William J. Brooks

Courtesy of Ruth (Brooks) DeYoung
HMCS ALGONQUIN - post Second World War
Newspaper article, dated 26 Sep 1963, on ALGONQUIN's and Micmac's visit to Stockholm. The first RCN ship's to do so since 1957

Courtesy of Art Moore

Marven Karl Hatter (left) HMCS ALGONQUIN 224 and unknown friend off of HMCS Crusader (right) - date unknown

Source: Obituary for Marven Hatter

HMCS ALGONQUIN 224 circa 1958-63

Courtesy of Mark MacKenzie

HMCS ALGONQUIN 224

HMCS ALGONQUIN 224 with her two-tone paint scheme

From the photo collection of Lt VS Curry, CD, RCN (Ret'd)

Courtesy of Gerry Curry

Assessing the damage to ALGONQUIN's stern after her collision with Buckingham

Source: The Ship in Peacetime - HMCS ALGONQUIN 224

Credit/Photographer: Cam Snowdon

HMCS ALGONQUIN 224

Courtesy of Phil Beausoleil

HMCS ALGONQUIN 224 circa 1953-54

Courtesy of Steve Rowland

HMCS ALGONQUIN 224 - date unknown

Courtesy of Dennis McGillivray

DND/RCN photo

HMCS ALGONQUIN 224 - date unknown

Courtesy of Jim Brannen

HMCS ALGONQUIN 224 in Halifax Harbour

DND / RCN Photo - Crown copyright

HMCS ALGONQUIN 224

DND / RCN Photo - Crown copyright
The photos in the Gallery were taken during HMCS ALGONQUIN 224's trip from Halifax to Esquimalt in April 1967. The photographer (seen in the photo immediately below) is unknown. If anyone knows his name, please send me an EMAIL so he can be properly credited for his photos.

unknown crewmember of HMCS ALGONQUIN 224 who was the owner of the photos in this section

Transit from Halifax to Norfolk

HMCS ALGONQUIN 224 taking a bit of a wave over the bow

Transit from Halifax to Norfolk

USS Dace exercising with the Canadian Squadron

Transit from Halifax to Norfolk

HMCS CRESCENT

Transit from Halifax to Norfolk

Rough Seas

Transit from Halifax to Norfolk

ALGONQUIN arriving at Norfolk, VA

Transit from Norfolk to Fort Lauderdale, FL

An evening at sea

Transit from Norfolk to Fort Lauderdale, FL

A few crew members milling around the stern of HMCS ALGONQUIN 224

Transit from Norfolk to Fort Lauderdale, FL

Fo'c's'le party preparing the lines for going alongside Fort Lauderdale

Transit from Norfolk to Fort Lauderdale, FL

Arriving at Fort Lauderdale

Transit from Norfolk to Fort Lauderdale, FL

Along to boardwalk at Fort Lauderdale

Transit from Norfolk to Fort Lauderdale, FL

Scenery at the beach in Fort Lauderdale

Transit from Fort Lauderdale to the Panama Canal

A few sailors milling around the quarterdeck of HMCS COLUMBIA 260 as we prepare to sail

Transit from Fort Lauderdale to the Panama Canal

HMCS COLUMBIA 260 alongside Fort Lauderdale

Transit from Fort Lauderdale to the Panama Canal

HMCS COLUMBIA 260 (left) RASing with HMCS ALGONQUIN 224

Transit from Fort Lauderdale to the Panama Canal

HMCS COLUMBIA 260 (right) RASing with HMCS ALGONQUIN 224

Each day at 1600, for a week in early March 1967, HMCS ALGONQUIN (left) had to receive tons of freshwater from HMCS Columbia while crossing the Caribbean with HMCS Crescent. The story goes that ALGONQUIN's aged evaporator was dismantled and after tot time and a few gargles, stokers and HMs put it back together -- in the sweltering heat. Trouble was, an impeller was reversed on reinstallation, it was later discovered, which caused freshwater to be pumped over the side. I vaguely recall the chief ERA and chief hull tech trying to figure why freshwater was seen flowing at Point "A" but not making it to Point "B", even pouring food colouring from the galley to trace it. Eventually, the "vap" had to be dismantled again and, lo, the problem was discovered. But fresh water was rationed and "bird baths" were all that was available for a week!

Transit from Fort Lauderdale to the Panama Canal

HMCS ALGONQUIN 224 approaching the Panama Canal

Transiting the Panama Canal - 09 Mar 1967

One of the locks of the Panama Canal

Transiting the Panama Canal - 09 Mar 1967

Foc's'l'e of HMCS ALGONQUIN 224. Temperature 100 degrees Fahrenheit

Transiting the Panama Canal - 09 Mar 1967

Foc's'l'e of HMCS ALGONQUIN 224. Temperature 100 degrees Fahrenheit

Transiting the Panama Canal - 09 Mar 1967

HMCS CRESCENT 225 astern of HMCS ALGONQUIN 224

Transiting the Panama Canal - 09 Mar 1967

Water slowly dropping in the lock

Transiting the Panama Canal - 09 Mar 1967

The final lock and into the Pacific

Panama City, then northwards bound to Manzanillo and San Francisco and Esquimalt

Panama City, then northwards bound to Manzanillo and San Francisco and Esquimalt

HMCS COLUMBIA 260 (left) and HMCS CRESCENT 226 (right) as seen from HMCS ALGONQUIN 224

Panama City, then northwards bound to Manzanillo and San Francisco and Esquimalt

HMCS CRESCENT 226 (left) and the fo'c's'le of HMCS ALGONQUIN 224 (right)

Panama City, then northwards bound to Manzanillo and San Francisco and Esquimalt

A quiet night and a calm sea

Panama City, then northwards bound to Manzanillo and San Francisco and Esquimalt

Dawn, somewhere off Manzanillo, from HMCS ALGONQUIN, Apr 1967 - watching and hearing the ship come alive, and seeing the sun rise in the Pacific

Panama City, then northwards bound to Manzanillo and San Francisco and Esquimalt

Preparing to launch the seaboat

Panama City, then northwards bound to Manzanillo and San Francisco and Esquimalt

Three Cadillacs alongside in unknown port

Panama City, then northwards bound to Manzanillo and San Francisco and Esquimalt

Sightseeing in unknown port

Panama City, then northwards bound to Manzanillo and San Francisco and Esquimalt

Sightseeing in unknown port

Panama City, then northwards bound to Manzanillo and San Francisco and Esquimalt

Sightseeing in unknown port

Panama City, then northwards bound to Manzanillo and San Francisco and Esquimalt

Sightseeing in San Francisco

Panama City, then northwards bound to Manzanillo and San Francisco and Esquimalt

Sightseeing in San Francisco

Panama City, then northwards bound to Manzanillo and San Francisco and Esquimalt

Departing San Francisco - HMCS COLUMBIA 260 following astern of HMCS ALGONQUIN 224

Our voyage almost over - HMCS Crescent 226 (lead ship), followed by HMCS COLUMBIA 260 and HMCS ALGONQUIN 224 bound for Esquimalt
---