---
HMCS PRESERVER 510
Auxiliary Oil Replenishment Ship
---
LE COEUR DE LA FLOTTE

THE HEART OF THE FLEET

HMCS PRESERVER 510

Battle honours and awards: Arabian Sea
Laid down: 17 Oct 1967

Launched: 29 Jun 1969

Commissioned: 07 Aug 1970

Paid off: 21 Oct 2016
Built at Saint John, NB, she was commissioned there on 07 Aug 1970. She was selected to carry Governor General Roland Michener on a visit to the Netherlands and Belgium in 1971. On this trip she twice hosted royalty, on 16 Apr 1971, Queen Juliana and Prince Bernhard of the Netherlands, and the 22nd, King Baudouin and Queen Fabiola of Belgium.
In Jun 1971 she carried out the first-ever replenishment of a hydrofoil at sea, the recipient being HMCS BRAS D'OR. In 1974-75 PRESERVER served as supply ships for Canadian troops stations in Cyprus as part of a UN peacekeeping force. Throughout the Cold War, she and PROTECTEUR engaged in all major NATO exercises, and have remained indispensable.
On 07 Apr 1993, she returned to Halifax from duty off Somalia. Between 18 Oct and 23 Nov 1993 she served in Operation Forward Action (UN sanctions against Haiti). On 27 Jan 1994 PRESERVER departed Halifax for Operation Sharp Guard, Yugolslavia; arriving in the theatre of operations on 10 Feb 1994. She returned to Halifax on 14 Jun 1994. On of Jul 1995, she departed Halifax for another tour as part of Operation Sharp Guard. She was one of the fleet units that assisted in the Swiss Air disaster off Nova Scotia in Sep 1998.
She departed Halifax on 17 Oct 2001, with Charlottetown and Iroquois, to support Operation Enduring Freedom, the U.S.-led response to the terrorist destruction of the Twin Trade Towers, New York City, on 11 Sep 2001. She returned to Halifax on 27 Apr 2002.
Over the next decade PRESERVER continued to serve as the east coast tanker, but with increasing challenges to ensure the mechanical availability of the ship for operations. She participated in TGEX 6/07 in Nov 2007, the largest fleet activity in recent years, and was the coordinating unit for a major multinational sail-past of the Quebec Citadel on 01 Jun 2008 marking the 400th anniversary of the founding of the city.
Following a major refit in 2010-11, her return to operational status was delayed by a jetty collision in Halifax on 04 Nov 2011.
PRESERVER represented Canada at the War of 1812 Bicentennial celebration in Boston in Jul 2012 before a deployment to the Caribbean 14 Aug - 03 Oct 2012 to participate in Operations Caribbe and UNITAS 53-12. The year 2013 continued a successful operational cycle, with major deployments including the USS Harry S. Truman carrier strike group work-ups off the Virginia Capes, Exercise Joint Warrior 13-1 in the North Sea, and another commitment to Ops Caribbe and UNITAS, for a total of 123 days at sea.
HMCS PRESERVER was paid off at Halifax, NS on 21 Oct 2016. On 02 Aug 2017, she departed Halifax for the final time, under tow of the tug Lois M., bound for the breaker's yard in Sydney, NS.
---
Photos and Documents Ship's company photos The Ship's Bell Commissioning book Paying off book
Old memories stir for petty officer - Navy News (AU)
---
RCN Memories: Heart of the Fleet Stranded!!
---
Commanding Officers
---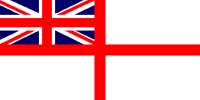 In memory of those who made the ultimate sacrifice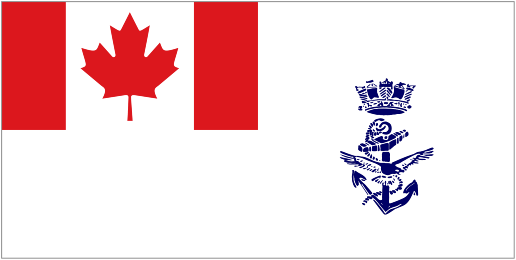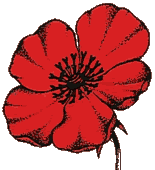 Lest We Forget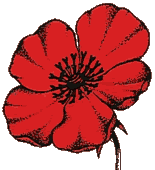 ---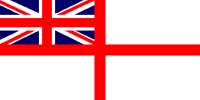 In memory of those who have crossed the bar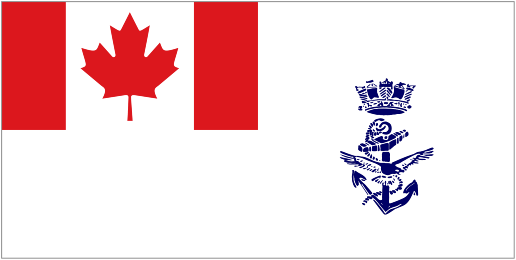 They shall not be forgotten
A
B
C
D
F
G
H
I
J
K
L
M
N
O
P
Q
R
S
T
V
W
---
Former Crew Members
Bell, B., LS - May 1986 - Jan 1987

Bell, Michael - AirDet - 1979

Caron, D., MS - Jul 1983 - Feb 1985

Day, Nick, LS, Stwd - (1986)

Derhak, W.G., Pte - Jan 1985 - Oct 1987

Dummitt, Scott, ER - 1981 - Summer 1984

Dunn, LS - Jul 1984 - Jul 1986

Earl, LS - Dec 1984 - Dec 1986

Francis, R.M., MS - Jun 1983 - Jul 1986

Frechette, J., MS - Aug 1986 - Jul 1987

Frost, O.C., Cpl - Dec 1985 - Nov 1987

Garratt, Greg, Mar Eng Mech - 1981-1986

Gingras, J.R.L., LS - Aug 1986 - Jan 1987

Goulet, J.R., LS - Jan 1985 - Jan 1987

Grant, W.S., MS - Jun 1984 - Jul 1986

Kloosterman, Steve, HT - 1982-1984

Locke, Calvin, LS.ER-P2ER - Nov 1975-Jul 1982

McDougall, Keith, LS.EM2, Jan 1971 - Feb 1971

Miniou, Scott, RP/NESOP

Mulock, Todd - late 1980s

Parker, D.E.A., OS - May 1984 - Jul 1986

Pinnell, Terry, SLt - Jun 1975 - Sep 1976

Richardson, E.W., MCpl - Jul 1984 - Jul 1986

Scevior, R.J.F., LS - Dec 1984 - Nov 1987

Smith, M.D., AB - Dec 1983 - May 1986

Sheppard, Clyde, LS.BN - 1986

Stevenson, A., LS - May 1981 - Jun 1985

Tremblay, Gilbert (Gigi), PO1, NESOP - 11 Apr 2005 - 19 Sep 2005

Valley, Dave, ER - 1991 - 1993
---
Photos and Documents
Newspaper article from the Halifax Chronicle Herald on 08 Aug 1970 on the commissioning of HMCS PRESERVER in Saint John, NB on Friday, 07 Aug 1970

Courtesy of George Newbury

Newspaper article HMCS PRESERVER 510 fueling HMCS Annapolis 265 during sea trials

Halifax Chronicle Herald 20 Nov 1970

Research by / Courtesy of George Newbury

HMCS PRESERVER 510 - undated

HMCS PRESERVER 510 - Welcome Aboard Booklet

Courtesy of Jarrod David

HMCS PRESERVER 510 - Welcome Aboard Booklet

Courtesy of Jarrod David

The photos below are from the collection of Robert Goodwin - who at the age of 12, got the opportunity to do an overnight trip to sea on his older brother's ship, HMCS PRESERVER. Robert's older brother was Robert (Goody) Goodwin. These photos are circa 1972-73

| | | | | | | |
| --- | --- | --- | --- | --- | --- | --- |
| photo 1 | photo 2 | photo 3 | photo 4 | photo 5 | photo 6 | photo 7 |
| photo 8 | photo 9 | photo 10 | photo 11 | photo 12 | photo 13 | |

(1) Robert Goodwin on the fo'c's'le of HMCS PRESERVER 510 by the 3"50 gun

Courtesy of Debbie Bulmer

HMCS FRASER 233 approaching HMCS PRESERVER 510 for a RAS - EX CARIBOPS '79

Courtesy of Bill McDonald (who was on HMCS Fraser)

HMCS PRESERVER 510 conducting RAS with HMCS SAGUENAY 206 and HMCS ASSINIBOINE 234

Courtesy of Calvin Locke

HMCS PRESERVER 510 vs HMS PENELOPE

Series of photographs taken during the collision between HMCS PRESERVER and HMS PENELOPE near Vestfjorden, Norway on 11 Sep 1988. Penelope was approaching PRESERVER for a RAS when she had a steering failure. Penelope caught the PRESERVER'S starboard anchor, cutting her port side open.

Photos were taken by Randy Anstey. Posted here courtesy of Craig Forsberg

Click here to watch a Youtube video of the collision

Collision between HMCS PRESERVER and HMS Penelope - believed to have been taken from HNoMS TRONDHEIN (F302) who was RASing on PRESERVER'S port side when the collision occurred.

Photographer unknown

Damage to HMCS PRESERVER 510 after her collision with HMS PENELOPE

Courtesy of David Mushing

HMCS PRESERVER brings two World War II Canadian Grizzly tanks back from Southampton, Eng., to Halifax in 1984. There was one on the port side and one on the starboard side for the crossing home.

Courtesy of Gaston Hall

Submitted by Scott Dummitt: There was a large crest on the front of the tanks with a "G" in it. The tanks were part of a deal made between the Canadian government and a private collector in Ontario. The collector paid for the tanks, the Navy brought them back and he donated one to the Canadian War Museum.

Historical note: The Grizzly I was a Canadian-built M4A1 Sherman tank with some modifications and was fitted with Canadian Dry Pin (CDP) tracks, which did not require rubber, a scarce material in wartime Canada.

HMCS PRESERVER

Newspapers clipping courtesy of Jean Viau

HMCS PRESERVER collides with the dry dock at Halifax on 04 Nov 2011

Courtesy of Craig Forsberg

The Final Voyage

The former HMCS PRESERVER 510 is towed out of Halifax destined for the breaker's yard at the Marine Recycling Corporationís facility, Sydport Industrial Park, Sydney, NS - 02 Aug 2017

Courtesy of / © Clarence Hemeon 2017

The final 15 metre section of the former HMCS HMCS PRESERVER was broken up in December 2018, concluding an 18 month disposal of the ship. With nearly 1.4 million parts and 8,400 controlled goods certificates verified and catalogued, the storied life of PRESERVER came to an end with the issuance of her final Certificate of Demilitarization on 12 December 2018.

PRESERVERís disposal is part of a larger disposal program managed by the Directorate of Maritime Equipment Program Management (Non-Combatants), Department of National Defence. In recent years, the disposal team has coordinated and witnessed the disposal of the former HMC Ships PROTECTEUR, ALGONQUIN, IROQUOIS, and Canadian Forces Auxiliary Vessel QUEST, and is currently managing disposal activities for the former HMCS ATHABASKAN and several auxiliary vessels including a fuelling barge, a deperming barge, and the dive tender GRANBY. The disposal team also works closely with the DND Materiel Groupís Directorate of Supply Chain Operations to commemorate the service of former ships by establishing monuments such as the IROQUOIS bow that will soon be displayed at the Carling Campus, Ottawa, and the IROQUOIS screws that were donated to the town of Sorel, Quebec, where IROQUOIS was built.

Courtesy of Colin Darlington, Commander, RCN, ret'd

Vice-President, RUSI(NS) - Royal United Services Institute of Nova Scotia

Web: https://rusi-ns.ca
---