---
HMCS MICMAC R10 / 214
Tribal Class Destroyer
---
MELKEDAE

FEARLESS

HMCS Micmac 214 circa 1954

"C/O at that time was Commander George (Trigger) Wadds, a great skipper"

Courtesy of Gerald Sullivan
Laid down: 20 May 1942

Launched: 18 Sep 1943

Commissioned: 18 Sep 1945

Paid off: 30 Nov 1951

Re-commissioned: 14 Aug 1953

Paid off: 31 Mar 1964

Fate: Broken up in 1965
Built by Halifax Shipyards Ltd., Micmac was commissioned at Halifax on 18 Sep 1945. Alone of her class, she never fired a shot in anger but spent her entire career as a training ship. On 16 Jul 1947, she collided in fog with SS Yarmouth County off Halifax, suffering very extensive damage to her bows. While under repair she was partially converted to a destroyer escort, returning to her duties early in 1950.
On 23 Aug 1950 The Canadian Special Service Squadron, consisting of the MAGNIFICENT, Huron and MICMAC sailed from Halifax for a three-moth training cruise to Europe. The Canadian Special Service Squadron arrived at Londonderry on 01 Sep 1950. For the next two weeks the ships carried out an intensive anti-submarine training program. From 'Derry they went to Rosyth, Scotland, and then to Oslo, Norway. Ships of the Special Service Squadron called at seven ports - Gothenburg, Copenhagen, Amsterdam, Rotterdam, Antwerp, Portsmouth and Cherbourg - within 22 Days. The Special Service Squadron completed the continental phase of its training cruise with visits to Lisbon and Gibraltar. Following a strenuous exercise period with the British Home Fleet, the ships sailed westward for Bermuda. There the MAGNIFICENT, HURON and MICMAC were joined by the frigates LA HULLOSIE and SWANSEA and the five ships arrived at Halifax on 27 Nov 1950.
Paid off on 30 Nov 1951 for conversion to a destroyer escort, she was re-commissioned on 14 Aug 1953.
In Apr 1963, 12 RCN ships, Algonquin, Micmac, Cayuga, St. Croix, Terra Nova, Kootenay, Swansea, La Hulloise, Buckingham, Cape Scott, CNAV Bluethroat and CNAV St. Charles, took part in NATO Exercise New Broom Eleven, an exercise designed to test convoy protection tactics (click here to see the newspaper article).
In Oct 1963, Bonaventure, Algonquin, Cayuga, Micmac and Saskatchewan took part in a NATO exercise in which all participating ships were battered by a severe North Atlantic storm (click here to see the newspaper article).
At the end of 1963, after ten further strenuous years of training, NATO exercises, and "showing the flag", she was declared surplus and, on 31 Mar 1964, paid off at Halifax. Sold in 1964 to marine salvage Co., she was resold and in Oct 1964 she arrived at Faslane, Scotland and was broken up in 1965.
---
RCN Memories: Mediterranean Mooring Shore Patrol The Battle of St. Margaret's Bay
---
Photos and Documents Ship's company photos The Ship's Bell
Remembering R10 - The story of Micmac and the collision with SS Yarmouth
---
Commanding Officers
LCdr Ralph Lucien Hennessy, DSC, RCN - 12 Sep 1945 - 27 Mar 1947

LCdr John Coldecott Littler, RCN - 28 Mar 1947 - 05 Sep 1947

LCdr Frederick Charsley Frewer, RCN - 16 Nov 1949 - 30 Nov 1951

Cdr George M. Wadds, RCN - 14 Aug 1953 - 26 Aug 1954

Cdr J.C. Smyth, RCN - 27 Aug 1954 - 01 Sep 1955

Cdr E.T.G. Madgwick, DSC, RCN - 02 Sep 1955 - 08 Jul 1956

Cdr Latham Brerton Jenson, RCN - 09 Jul 1956 - 04 Aug 1957

Cdr N. Cogdon, RCN - 05 Aug 1957 - 13 Jun 1958

Cdr Andrew Barry Crafurd German, RCN - 10 Mar 1959 - 15 Dec 1959

Cdr G.R. Smith, RCN - 16 Dec 1959 - 09 Feb 1961

Cdr William James Stuart, RCN - 10 Feb 1961 - 14 Aug 1962

LCdr James Mortimer Cutts, RCN - 15 Aug 1962 - 31 Mar 1964
---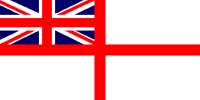 In memory of those who made the ultimate sacrifice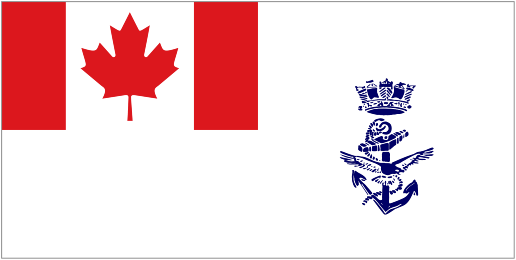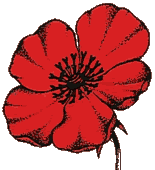 Lest We Forget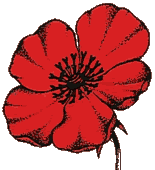 LS, RCN

killed - 16 Jul 1947

APPLEYARD, Richard Alan

OS, 5734-H, RCN

killed - 16 Jul 1947

CARTER, Robert Henry

OS, H6031, RCN

killed - 16 Jul 1947

GAGNE, Gerard Louis

LS, H4146, RCN

killed - 16 Jul 1947

GOODLAD, Thomas Alexander Anthony

AB, H5316, RCN

killed - 16 Jul 1947

Pay Writer, RCN

Lost at sea - 05 Nov 1957

JELINEK, Rudolph Jose

AB, N44564, RCN

died - 18 Nov 1960

KENDRICKS, Peter R.

Civilian Dockyard Worker

killed - 16 Jul 1947

MANSON, Donald Stuart

OS, H6060, RCN

killed - 16 Jul 1947

MARTEL, Joseph Gregoire Bernard

AB, H6172, RCN

killed - 16 Jul 1947

MILLER, Lorne Harley

AB, V32747, RCNVR

died - 16 Jul 1947

STEPHEN, Samuel Stewart

AB, 4075, RCN

killed - 16 Jul 1947

WARD, Howard Hartnel

LS, 3958-H, RCN

killed - 16 Jul 1947
---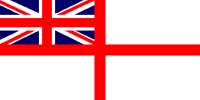 In memory of those who have crossed the bar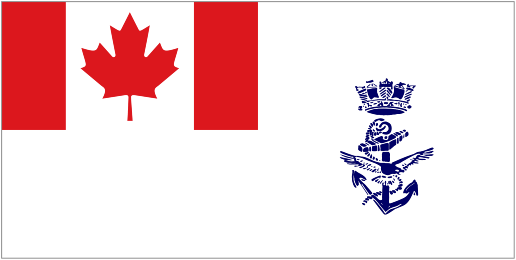 They shall not be forgotten
A
B
C
D
E
F
G
H
I
J
K
L
M
N
O
P
R
S
T
V
W
---
Former Crew Members
INJ = Injured when HMCS Micmac collided with SS Yarmouth County on 16 Jul 1947
Angle, Walter H., 5887-H

Baker, John, AB, V26012 (INJ)

Bonner, Andrew, AB, 6441-H, RCN (INJ)

Brennen, Michael Francis, SLt, RCNVR - 16 Apr 1945

Boulton, Kenneth, Signalman, RCN - Oct 1956 - Jan 1957

Brookbanks, W.R., LS, 3891-H, RCN (INJ)

Campfield, Derek Oliver, Lt, RCNR - 09 Apr 1946

Cheriton, William Ross, Lt (El), RCNVR - 10 May 1945

Connors, Thomas Edward, A/Lt, RCNR - 08 Jul 1946 / Lt, RCN - 10 Jun 1947

Daschuk, Joseph, OS, 50553-H, RCN (INJ)

Davies, David Lloyd, Lt, RCNR - 10 Jul 1946

Dear, Harold Claud, Wt (E), RCN - 01 Jul 1945

Eden, Lawrence Kenneth, Lt, RCNVR - 12 Mar 1945 (Stand by)

Eberlee, Vaughan, AB, 5743-H, RCN (INJ)

Evans, Roger Albert, A/SLt, RCN - 07 Jun 1950

Faulkner, Ralph, OS, 6356-H, RCN (INJ)

Geoghegan, Leo, OS, 6637-H, RCN (INJ)

Hatfield, Byron Maxwell, Paym/Lt, RCNVR - 12 Apr 1945 (Stand by)

Holstead, Gordon Ramsey, OSS & ABLR1, RCN

Huculak, Walter, Lt (L), RCNR - 17 May 1946

Leblanc, Edgar; AB, 4600-H, RCN (INJ)

Liddle, Jack; AB, V86353 (INJ)

MacDonald, Robert Ross, Lt (L), RCN - 29 Jul 1950

Mandy, Lawrence, OS, 5993-H, RCN (INJ)

McClung, Alan Russell, Gnr (T), RCN - 24 May 1946 / Gnr (TAS) (T), RCN - 24 May 1947

Moore, Art D. - 17 Dec 1961

O'Brien, Gerald Patrick, Lt, RCNVR - 07 May 1945 (Stand by)

Richardson, Harry (Henry), 19096-H - 1956

Sharo, Henry, AB, V23689 (INJ)

Skelton, Peter Hamilton, Lt, RCNVR - 26 Mar 1945 (Stand by)

Silliphant, Donald, AB, 6077-H, RCN (INJ)

Slade, Stuart Leonard, Lt, RCN 01 Mar 1945

Smith, Malcolm Edward, Lt, RCNVR - 19 Mar 1945

Stapleton, Dennis, Gunner

Stewart, Gordon, ABTD3, RCN - Feb 1956 - Feb 1958

Stonehouse, Llewellyn Owen, Lt, RCNVR - 01 Jun 1945 (Stand by)

Tanner, George William, Gnr (T), RCN - 01 Feb 1945

Trottier, Fred, Sto 1c - Jul 1946 - Aug 1947 / PO2 - Apr 1950 - Aug 1950 / P1ER-C2ER - Sep 1962 - Mar 1964

Walton, David Martin, Lt (S), RCN - 15 May 1947
---
Photos and Documents
---
Articles on the launching of HMCS MICMAC
From the collection of J. Vincent Wesley, CPO, RCNVR
Courtesy of Marilyn Taylor
HMCS MICMAC is Launched Today

From the collection of François Messier, AB, RCNVR

Courtesy of Denis Messier

Carved ship's badge from the Chiefs and Petty Officers Mess aboard Micmac

From the collection of CPO Tom Elstone

Courtesy of Rick Elstone

HMCS Micmac jacket patch

From the collection of CPO Tom Elstone

Courtesy of Rick Elstone

The Launching of HMCS Micmac

The Winnipeg Evening Tribune 20 Sep 1943

Tribal class destroyer HMCS Micmac launched from Halifax shipyards on 18 September 1943

Source John F. Rogers NSARM accession no. 1995-370 no. 13

Wartime ad - HMCS MICMAC

Source: Canada's War at Sea - published Montreal 1944

Courtesy of Dennis Cardy

HMCS Micmac during builder's trials

From the collection of Harry Seright

Courtesy of Steve Hlasny

HMCS Micmac R10

Courtesy of Mike O'Keefe

HMCS Micmac in drydock at Halifax, June 1945

HMCS MICMAC - 1945

HMCS Micmac R10

From the collection of William Connor

Courtesy of Jason Salter

HMCS Micmac R10 circa 1946-1947

Photo taken from HMCS Warrior

From the collection of George Crewe

Courtesy of Catherine Crewe

HMCS MICMAC under repair after being rammed by SS Yarmouth County on 16 Jul 1947. Photo taken from HMCS IROQUOIS

From the collection of CPO1 Archie MacArthur, RCN

Courtesy of Colleen Coons

Special Service Squadron Deployment - 1950

HMCS MAGNIFICENT, HMCS HURON, HMCS MICMAC

(SSS01) Special Service Squadron certificate - courtesy of John Hawley (SSS02) Postcard showing the Canadian Special Service Squadron Cruise - courtesy of Francis Dowdall (SSS03) HMCS HURON with HMCS MICMAC (outboard) at the Langeline pier, Copenhagen. The Trekroner seafort is visible in the background on the right - from the collection of Reg (Smokey) Rhymes - courtesy of Gordon Rhymes. Location identification by Erling Baldorf (SSS04) HMCS Huron and HMCS Micmac arriving in Amsterdam, Oct 11, 1950 - courtesy of Erling Baldorf (SSS05) Article on the 1950 Special Service Squadron deployment from the Crowsnest magazine - courtesy of Erling Baldorf (SSS06) HMCS MAGNIFICENT in Rotterdam during the Canadian Special Service Squadron Cruise - courtesy of Dennis Cardy (SSS07-SSS08) HMCS MAGNIFICENT, flagship of the CSSS, visits Copenhagen; the largest warship to do so - courtesy of Erling Baldorf

HMCS Micmac 214, Hamburg, Germany, 1957

Photo by Bruce Drope from the Collection of John Rochon

HMCS Micmac 214

From the photo collection of Lt VS Curry, CD, RCN (Ret'd)

Courtesy of Gerry Curry

From the collection of Eugene Miller

Courtesy of Rene Miller

(To see photos of the 1951 Mediterranean cruise, see HMCS Magnificent's photo gallery)

HMCS Micmac 214, Naples, Italy - 1951

From the collection of Eugene Miller

Courtesy of Rene Miller

HMCS Micmac 214 - taken from HMCS Magnificent

Courtesy of Gerald Sullivan

HMCS Micmac 214 refueling from HMCS Magnificent

Courtesy of Francis Dowdall who was a crane operator during this refueling

HMCS Micmac sails on training trip

Halifax Chronicle-Herald, Tuesday, 27 Apr 1954

Researched by / Courtesy of George Newbury

HMCS Micmac at San Miguel, Azores

Courtesy of Gordon Stewart

HMCS Micmac 214 arriving at (what is believe to be) Belfast, Ireland

Courtesy of Gordon Stewart

Sailors off HMCS Micmac ashore at US Naval Base, Guantanamo Bay, Cuba

Courtesy of Gordon Stewart

in photo: Arthur Ingrey (of London, Ontario)

Art Moore (left) and shipmate Pat Moore, London, 1962

HMCS Micmac 214

Courtesy of Art Moore

April/May 1951 - HMCS Micmac 214 conducting a stern fueling with HMCS Magnificent in the Southern Caribbean Sea

"Fueling Micmac in a way it is done in convoys. Hose capped, pumped full of air and floated astern, Micmac picks up hose, secures it and pumping begins. Seems the hose had a small puncture in it."

Courtesy of Gerald Sullivan

Invitation for HMCS Micmac ship's company dance - 25 Feb 1963

Courtesy of Art Moore

Invitation for HMCS Micmac ship's company dance - 21 Nov 1963

Courtesy of Art Moore

HMCS Micmac 214

Courtesy of Art Moore

Newspaper article, dated 26 Sep 1963, on Algonquin's and Micmac's visit to Stockholm. The first RCN ship's to do so since 1957

Courtesy of Art Moore

Micmac sailors at Art Moore's place circa 1963

Courtesy of Art Moore

If you can identify any of the people in this photo, please send me an EMAIL so I can add their names here

HMCS MICMAC 214 - 20 Dec 1962

HMCS MICMAC 214 - undated
---