---
HEATHERTON W22 / ATA-527
Norton Class Tugboat
---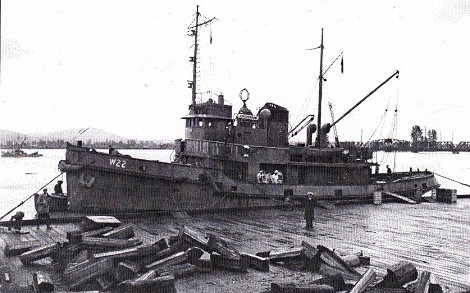 CNAV HEATHERTON W22 on the Fraser River in Jul 1948 during the Fraser River flood.
Source: A History of the West Coast Canadian Forces Auxiliary Fleet
Credit: CFB Esquimalt Naval and Military Museum photo no. VR996.24.134
Entered in to Service: 05 Jun 1944

Re-designated: CNAV in 1946

Removed from service: 1970

Entered in to service: 1973

Removed from service: 1975

Fate: Sold in 1975. Final disposition unknown
HEATHERTON, whose hull was built by Dominion Engineering Co., Montreal, had a riveted hull unlike her sister CLIFTON whose hull was welded. HEATHERTON was the largest tug to serve in Esquimalt during WW II. Sailing from Halifax, she arrived in Esquimalt on 01 Dec 1944. On 30 Dec 1944, manned by an RCNVR crew, HEATHERTON was sent out to tow in the crippled minesweeper HMCS Outarde. On 18 Jan 1945, HEATHERTON was dispatched with a naval demolitions crew to inspect and destroy a mine that had washer ashore - a duty that became the norm for a period after the war. In 1946 HEATHERTON transferred over the the Auxiliary Fleet and was re-designated a CNAV. After the war ended and the RCN began downsizing, HEATHERTON, along with her sister CLIFTON and CNAV KUITAN, towed the demobilized vessels to their their temporary mothball positions at Indian Arm in Vancouver. In 1947 HEATHERTON made several trips with a barge to an ammunition dumping area to dispose of 650 tons of chemical warfare ammunition. HEATHERTON took part in more ammunition dumps until the 1960s, but they were non-chemical weapons. HEATHERTON operated as a tug performing many duties until removed from service in 1970. In the summer of 1973 she was re-commissioned for training for naval reservists and use as a naval tug. Paid off in 1975 she was later sold to a St. Lawrence River pilot and was renamed Robert H. She was last reported in the St. Lawrence near Trois-Rivieres in 1982. Her Transport Canada file was closed in 2001.
---
Commanding Officers
Lt John Glover McQuarrie, RCNR - 01 May 1944 - unk
---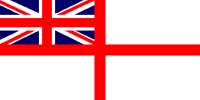 In memory of those who have crossed the bar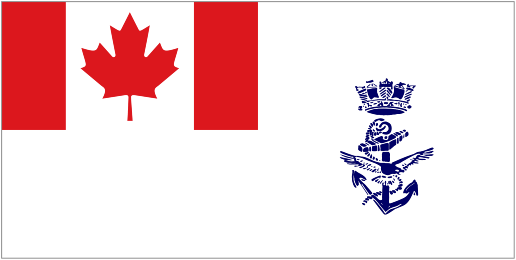 They shall not be forgotten
---
Former Crew Members
Colp, Warren Hazen, A/War (E), RCNR - 12 Feb 1944
Gordon, John Harold, RCNR, 1st Lt - 23 May 1945
Johnson, Gerald
Sweeting, William John, Ch/Skpr, RCNR - 16 Apr 1945 / 19 Apr 1945
---