---
HMCS MAYFLOWER K191
Flower Class Corvette
---
Source: Canadian Naval War Museum

HMCS MAYFLOWER K191

RCN Photo # R-238

Courtesy of the Comox RCAF Museum

Click on the above photo to view a larger image
Laid down: 19 Feb 1940

Launched: 03 Jul 1940

Commissioned: 28 Nov 1940

Transferred to RCN: 15 May 1941

Commissioned: 15 May 1941

Paid off: 31 May 1945

Fate: Returned to RN on 31 May 1945. Broken up in 1949
Built for the RN, she was commissioned at Montreal on 28 Nov 1940 as HMS MAYFLOWER. She arrived at Halifax on 11 Dec 1940 to work up and complete stores. On 09 Feb 1941, MAYFLOWER left with convoy HX.108 for the U.K., fitted, like her sister Hepatica, with a dummy gun. This and other shortcomings were look after on the Tyne River, where she was pronounced complete on 05 May 1941. On 15 May 1941, she was transferred to the RCN and commissioned as HMCS MAYFLOWER K191. Soon after, she left Loch Ewe as a member of EG 4 with convoy OB.332 for Iceland on 10 Jun 1941. Later that month she joined Newfoundland Command, and for the remainder of the year served between Iceland at St. John's as an ocean escort. During this period she took part in the battle of convoy SC.44, when four merchant ships and HMCS LEVIS were lost, MAYFLOWER taking off survivors of the latter. After a major refit at Charleston, S.C., from 09 Dec 1941 to 09 Feb 1942, MAYFLOWER resumed her mid-ocean role on the "Newfie-Derry" run until Apr 1944. In Mar 1943, while escorting Convoy ON.77 from Liverpool, England, the SS Imperial Transport was torpedoed by U-94. Her crew was rescued by the Free French corvette Aconit. HMCS MAYFLOWER was ordered to sink the stricken vessel at daybreak with gunfire. When daybreak came, a boarding party was sent over and it was determined she would be saved. Five days later, under escort of HMCS MAYFLOWER, the SS Imperial Transport made port at St. John's, NFLD. (see RCN Memories - Salvaging the SS Imperial Transport) In Apr 1942, she became a member of EG A-3, transferring to C-3 in Feb 1943. She underwent two further long refits: from 29 Oct 1942 to 11 Jan 1943, at Pictou; and from 29 Nov 1943 to 14 Feb 1944, at Norfolk, Va. She received her extended fo'c's'le during the latter, following which she worked up in St. Margaret's Bay, then sailed on 21 Apr 1944 for the U.K. to join Western Approaches Command, Greenock, for invasion duties. She left Oban on 31 May 1944 to escort blockships for Normandy and arrived off the beaches on the day after D-Day. For the remainder of the war she operated in U.K. waters, and on 31 May 1945, was paid off for return to the RN. Laid up at Grangemouth, Scotland, she was broken up at Inverkeithing in 1949.
---
RCN Memories: Salvaging the SS Imperial Transport
---
Photos and Documents Ship's company photos
---
Commanding Officers
A/LCdr George Hay Stephen, RCNR - 28 Nov 1940 - 12 May 1942
A/LCdr Victor Browne, RCNVR - 13 May 1942 - 02 Mar 1944
Lt Douglas Sutherland Martin, RCNR - 03 Mar 1944 - 13 May 1945
---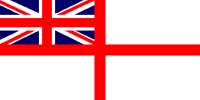 In memory of those who made the ultimate sacrifice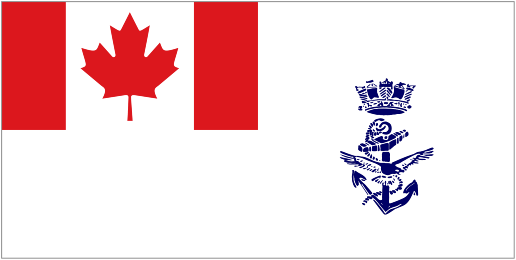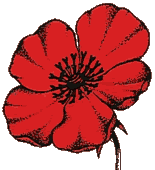 Lest We Forget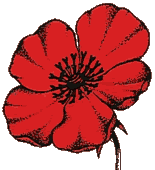 AB, RCNVR

died - 15 Aug 1943

Stoker 1c, RCNR

died - 01 Oct 1942
---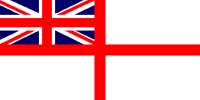 In memory of those who have crossed the bar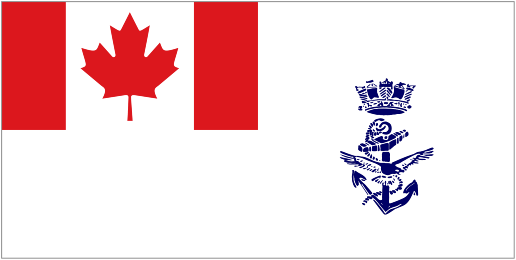 They shall not be forgotten
---
Former Crew Members
Archibald, Donald Gladwin, Lt, RCNVR - 21 Jul 1943

Batchildor, ERA, RCNR - 1942

Bogardus, Frederick Wilson, Lt, RCNVR - Jan 1943

Calver, John Moran, SLt, RCNR - 26 Jul 1943

Clark, AB - 1942

Cunningham, William Ford, Surg-Lt, RCNVR - 19 Jul 1944

Glass, Jack - Jan 1943

Harnish, Stoker, RCNR - 1942

Haugan, Wilbert Martin, Lt, RCNVR - 06 Apr 1944

Hayden, Reginald Campion, SLt, RCNVR - 27 Jul 1942

Laceby, Bob, Sig - 1942

Marshall, Thomas Cathro, Lt, RCNVR - 03 Mar 1944

MacDonald, George Crawford, SLt, RCNVR - 26 Jun 1942

Martin, John Edward, Lt, RCNVR - 28 Feb 1944

McEntie, J. - Jan 1943

McInnis, Robert John, Lt, RCNVR - 27 Jul 1943

McLennan, Roderick, Ch/Skpr, RCNVR - 27 Jun 1941

Morris, S. - Jan 1943

Paskavik - Jan 1943

Peters, Frederick Hatheway, Lt, RCNVR - 30 May 1943

Platt - Jan 1943

Shirley, Roger John, SLt, RCNVR - 26 Jun 1942

Tinker, AB - 1942

Titus, H., Lt - 1944

Titus, Richard Ford, SLt, RCNVR - 1942

Weaver, William - Jan 1943
---
Photos and Documents
Sketch of OS Leonard Offord

Artist: Grant McDonald

Courtesy of Kevin Offoard

HMCS MAYFLOWER K191

Source: Ministry of Defence Foxhill Collection of Ship Photographs FL 5461

HMCS MAYFLOWER K191

HMCS MAYFLOWER crew men J. Tyce (left) and 'Mac'

Source: Flicker photo collection of Ron Bell

SS Imperial Transport, Convoy ON.77, March 1942

(1) SS Imperial Transport 25 Mar 1942 - 2 days before being torpedoed

(2 & 3) SS Imperial Transport after being torpedoed (4) The silver teapot salvaged by AB Tice, RCN

Photos taken from HMCS MAYFLOWER

Click here to read the story of the Salvaging of the SS Imperial Transport in RCN Memories 2

From the collection of Jack Tice, Lt, RCN

Courtesy of Dave Chamberlain

RCN sailors clear HMCS Wasaga's ice covered fo'c's'le in January 1943.

Listed on back of photo: S. Morris, J. McEntie, Platt, Wm. Weaver, Jack Glass and Paskavik.

Roger Litwiller Collection, courtesy Ross Milligan, RCNR. (RTL-REM081)

HMCS MAYFLOWER's officers celebrate Christmas at sea in 1944.

Courtesy of Roger Litwiller

HMCS MAYFLOWER's mascot standing on the 4-inch gun. HMCS Loch Achanalt in backbround

Roger Litwiller Collection, courtesy Ralph O'Brien, RCNVR. (RTL -ROB039)
---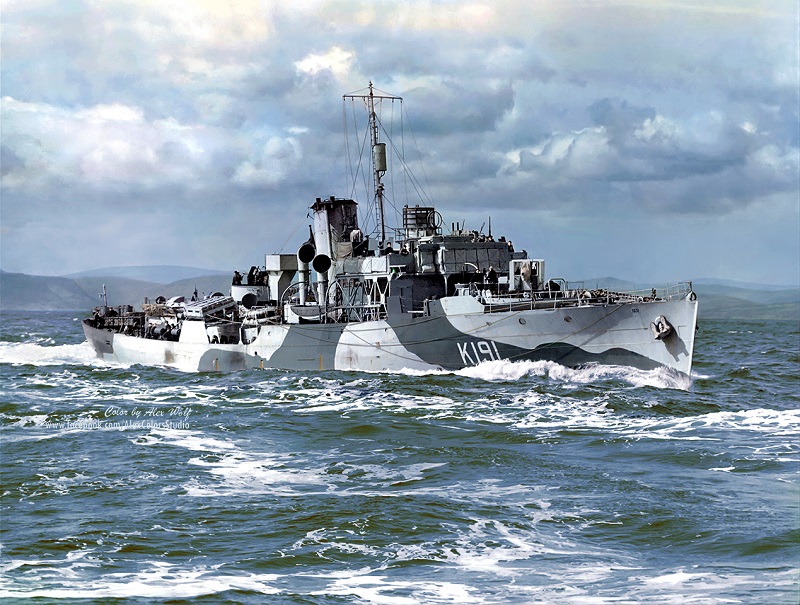 Colourized photo of HMCS Mayflower K191, circa 1942. The Admiralty scheme CAFO679/42 Plate 57 was used as the basis for colorization, as the most appropriate for this photo. However, the analysis of the photo showed that the superstructures of the ship were painted in a different color than indicated in the diagram, this color most likely corresponded to the main color of the side. As a result, the colors 507C and 507A were used.
© 2022 / Courtesy of Alex Wolf
https://www.facebook.com/AlexColorsStudio
---