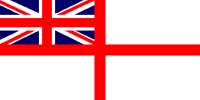 For Posterity's Sake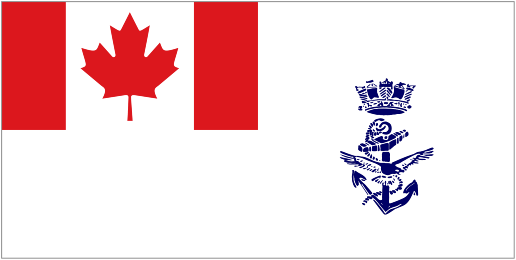 A Royal Canadian Navy Historical Project
In memory of those who have Crossed the Bar
James Gilmore (Gil) Morrison

Lieutenant-Commander, O-53488, RCN / C.A.F.

Born: 24 Aug 1936, Mindemoya, Manitoulin Island, Ontario

Died: 28 May 2020, Middleton, Nova Scotia
MORRISON, James Gilmore (Gil) - It is with great sadness that we announce the passing of Gil at the age of 83. Gil passed away peacefully Thursday morning at Soldiers Memorial Hospital in Middleton. He was born August 24th, 1936 in Mindemoya, Manitoulin Island.
Gil joined the Royal Canadian Navy as an Officer Cadet at HMCS Venture in 1954 graduating as a Midshipman in 1956. Upon completion of the Lieutenantís Qualifying courses in 1957, he served in HMC Ships Resolute and Ottawa. He was promoted Sub-Lieutenant in 1958 and served as Navigating Office and then Gunnery Officer of HMCS Ottawa. He served as TAS (Torpedo, Anti-submarine) officer in HMCS Cayuga from 1959 to 1961, during which time he was promoted to Lieutenant. In 1961 he was selected for specialist training following which he served two years as Weapons Officer in HMCS Crescent, equipped with the first operational Variable Depth Sonar system. He later served on the staff of the Commander Operational Evaluation Organization in Halifax. In 1967 he became Squadron Weapons Officer with the 1st Canadian Escort Squadron serving in HMC Ships Saguenay, Nipigon and Kootenay followed by two years exchange duty with the Royal Navyís Operational Evaluation Group in Northern Ireland and England. In 1971 he was promoted to Lieutenant-Commander and appointed Executive Officer of HMCS Yukon where he served until 1973. He attended Canadian Forces Staff College, Toronto from 1973 to 1974 and on completion joined the staff of Senior Staff Officer Training Maritime Command Headquarters in Halifax. From 1976-1978 he was on the directing staff of the CF Staff School, Toronto. In 1978 he took command of HMCS Cormorant. His last posting with the Canadian Armed Forces was CFB Cornwallis from which he retired.
Gil was predeceased by his loving wife Ruth Morrison (Cross) of 52 years, both his parents Angus and Violet Morrison, and Violetís second husband, Herb Miller.
Gil will be remembered by his brothers, Cliff (Julie) Morrison, Amherstburg, Ontario, Rod (Joyce) Morrison, Amherstview, Ontario and sister, Sharon Hignite (Glenn), Auburn, Michigan. He will be remembered by his four children, Christine (David) Chute, Bridgetown, Ian Morrison, Port Mody, British Columbia, Leah Morrison, Clarence, Gregory (Sherry) Morrison, Bridgetown.
Papa (as he was called) will be remembered by Grandchildren, Ryan (Nicole) Werner, Dartmouth, Lindsay (Rob) Clark, North Vancouver, British Columbia, Travis (Maggie) Werner, Bridgetown, Jason (Terri) Morrison, Grande Prairie, Alberta, Corey (Gillian) Morrison, Mount Hanley, Michael Morrison, North Vancouver, British Columbia, Katie Chute, Bridgetown, Kyle (Morgan) Chute, Clarence; Great-Grandchildren, Owen, Maggie, Lucas, Gemma, Rhys, Landon, Myah, Jack, and Baby Chute arriving in July. He will also be missed by many nieces and nephews.
Gil will be missed by his good friend Evelyn and her family.
We would like to thank Dr. Grant Goodine, Dr. LaPierre and his staff at the primary care clinic.
Gil was very proud of the volunteer work he did with Heart and Stroke Foundation. Donations can be made to the Heart and Stroke foundation. Cremation has taken place. Interment will take place in Hampton Cemetery at a later date.
Funeral arrangements have been entrusted to Middleton Funeral Home 398 Main St., Middleton, N.S. (The Saltwire network 06 Jun 2020)
Ships served in:
HMCS VENTURE - Appointed to Venture as a Cadet, RCN, SSA (seniority 12 Sep 1954) (Navy List Jan 1955)
HMCS RESOLUTE - Appointed to Resolute 10 Jun 1957 as a Midshipman, RCN (Navy List Jul 1957)
HMCS OTTAWA - Appointed to Ottawa 10 Jun 1957 as a A/SLt, RCN (Navy List Jan / Jul 1958). Appointed SLt (seniority 01 Sep 1958) (Navy List Jan 1959)
HMCS CAYUGA - Appointed to Cayuga 17 Feb 1959 as a SLt, RCN (Navy List Jul 1959)
RCN BARRACKS HALIFAX - Appointed to RCN Barracks Halifax, Training and Transient, 08 Sep 1961 as a Lt, RCN (seniority 10 Oct 1960) (Navy List Oct 1961 / Apr 1962)
HMCS CRESCENT - Appointed to Crescent 15 Sep 1962 as a Lt, RCN (Nay List Oct 1962 / Apr 1964)
OPERATIONAL EVALUATION ORGANIZATION (East) - Appointed to OPVAL 08 Sep 1964 as a Lt, RCN (Navy List Oct 1964 / Oct 1965)
1ST CANADIAN SUBMARINE SQUADRON
HMCS YUKON - Appointed to Yukon in 1973 as a LCdr, XO
HMCS CORMORANT - Served in Cormorant 24 Jul 1978 - 17 Aug 1981 as a LCdr, C.A.F. (Navy), CO. Commissioning crew (Macpherson-Burgess - Ships of Canada's Naval Forces 1910-1981)
CFB CORNWALLIS
---