---
HMCS MIMICO K485
Flower Class Corvette
---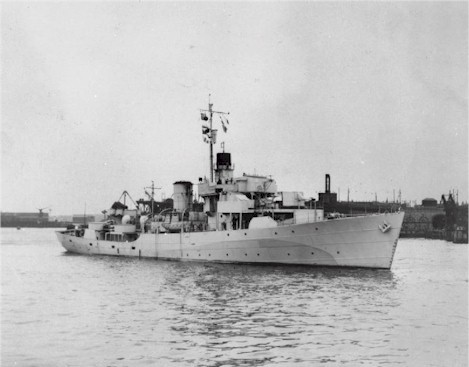 HMCS MIMICO K485
Source: Ministry of Defence Foxhill Collection of Ship Photographs FL 5458
Laid down: 22 Feb 1943

Launched: 11 Oct 1943

Transferred to RCN: Sep 1943

Commissioned: 08 Feb 1944

Paid off: 18 Jul 1945

Fate: Sold to commercial use. Last noted in Lloyd's Register in 1977-78.
Laid down as HMS BULRUSH, she was transferred to the RCN and renamed HMCS MIMICO prior to launching. She was commissioned on 08 Feb 1944 at Sunderland, U.K. On 18 Apr 1944, after working up at Stornoway, she arrived at Oban, Scotland, where she was assigned to Western Approaches Command for escort duty in connection with the invasion. She arrived off the Normandy beaches with a convoy on the day after D-Day. She remained on escort duty in the Channel, assigned briefly in Sep 1944 to Portsmouth Command and, in Oct 1944, to Nore Command, based at Sheerness. In Feb and Mar 1945, she refitted at Chatham, then returned to Sheerness and resumed her previous role until late in May 1945, when she left the U.K. for the last time. She was paid off on 18 Jul 1945, and laid up at Sorel. After the war, MIMICO was sold to civilian service and became Honduran Olympic Victor in 1950, Japanese Otori Maru No. 12 in 1956, Kyo Maru No.25 from 1962-1978.
---
Photos and Documents The Ship's Bell
---
Commanding Officers
Lt Francis James Jones, RCNVR - 08 Feb 1944 - 02 Oct 1944

Lt G.F. Crosby, RCNVR - 03 Oct 1944 - 20 Nov 1944

Lt Francis James Jones, RCNVR - 21 Nov 1944 - 25 Jan 1945

LCdr William Roland Stacey, RCNR - 26 Jan 1945 - 01 Feb 1945

Lt Murray William Knowles, RCNVR - 02 Feb 1945 - 14 Feb 1945

A/LCdr James Boulton Elmsley, RCNVR - 15 Feb 1945 - 18 Jul 1945
---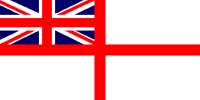 In memory of those who have crossed the bar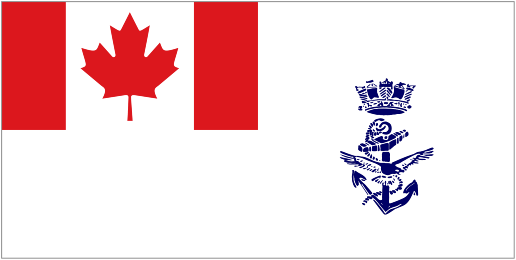 They shall not be forgotten
---
Former Crew Members
Angus, George Alexander, Lt, RCNVR - 08 Feb 1944

Belt, Richard James, A/Lt, RCNVR - 30 May 1944

Crosby, George Frederick, Lt, RCNVR - 08 Feb 1944

Eckney, Robert Griffiths, SLt, RCNVR - 19 Feb 1945

Edmonds, Charles Ewart, Lt, RCNVR - 08 Feb 1944

McDermid, Melville Earl, SLt, RCNVR - 08 Feb 1944

Nicol, Archibald John, A/Lt, RCNVR - 29 May 1945

Rodrique, Joseph Theodule Victor, Lt, RCNVR - Jan 1945
---
Photos and Documents
Lt R.S. Graves on HMCS MIMICO K485

From the collection of Robert Graves

Courtesy of Stephen Graves

Last ensign that was flown on HMCS MIMICO K485

From the collection of Robert Graves

Courtesy of Stephen Graves

THE KING

GOD BLESS HIM

HMCS MIMICO 1942-1945

From the collection of Robert Graves

Courtesy of Stephen Graves

Two souvenir jacket patches from the 1988 HMCS MIMICO crew reunion, Oakville, Ont.

From the collection of Robert Graves

Courtesy of Stephen Graves
---