---
HMCS REGINA 334
Halifax Class Frigate
---
FLOREAT REGINA

LET REGINA FLOURISH

(LONG LIVE THE QUEEN)

HMCS REGINA 334 sporting her WW2 disruptive camouflage paint scheme commemorating the men and ships that served during the Battle of the Atlantic.

Photographer: LS Stuart Carmichael - Oct 2019

Click on the above photo to view a larger image

Battle honours and awards: Atlantic 1942-44, Mediterranean 1943, English Channel 1944, Normandy 1944, Arabian Sea
Laid down: 06 Oct 1989

Floated up: 25 Jan 1992

Commissioned: 30 Sep 1994

Paid off:
Regina was floated up on 25 Oct 1991 and provisionally accepted by the Navy on 02 Mar 1994. Following trials off Halifax, she left on 13 Jun for Esquimalt, where she was commissioned on 30 Sep 1994. On 10 May 1995, along with Vancouver, she departed for exercises with Southeast Asian naval units. On 18 Mar 1996, in company with Algonquin, Winnipeg and Protecteur, Regina again headed for the western Pacific, this time to exercise with ships of the Japanese, Russian, Korean and Philippine navies. In the course of this deployment, she made a call at Ho Chi Minh City, the first North American warship to do so since the end of the Vietnam War. Regina returned to Esquimalt on 20 Jul 1995. On 21 Feb 1997, she sailed to join a US carrier battle group in the enforcement of trade sanctions against Iraq. In the summer of 1999 she was back in the Arabian Gulf on the same mission, this time with the USS Constellation Battle Group. She returned home on 17 Dec 1999.
On 06 Jan 2014, HMCS Regina departed Esquimalt, B.C. for to join the NATO task force deployed in the Arabian Sea as part of Operations ARTEMIS - a multinational task force promoting security in the gulfs of Oman and Aden, the Red Sea and Indian Ocean. On 31 Mar 2014 HMCS Regina intercepted a dhow off the east coast of Africa, apprehended 132 kilograms of heroin and destroyed them at sea. On 30 Apr 2014, after Russia's invasion of the Ukraine, HMCS Regina was assigned to Operation REASSURANCE in the Mediterranean. After 254 days away from home port, HMCS Regina returned to Esquimalt on 17 Sep 2014.
---
Photos and Documents Ship's company photos Commissioning Book
---
Commanding Officers
Cdr M.H. Jellinek - 02 Mar 1993 CO Designate

Cdr M.H. Jellinek - 24 Jun 1993 - 08 Aug 1995

Cdr T.H.W. Pile - 08 Aug 1995 - 25 Aug 1997

Cdr J.W. Hayes - 25 Aug 1997 - 25 Feb 2000

Cdr K.R. Stewart - 25 Feb 2000 - 14 Aug 2001

Cdr B.F. Truelove - 14 Aug 2001 - 2003

Cdr Daniel Sing - 2003 - Unk

-- names missing --

Cdr J. Boyd, RCN - Unk - 29 May 2013

Cdr Daniel Charlebois, RCN - 29 May 2013 - 21 Jul 2015

Cdr Colin Matthews, RCN - 21 Jul 2015 - Jun 2018

Cdr French, RCN - Jun 2018 - present
---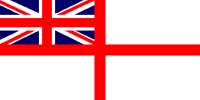 In memory of those who made the ultimate sacrifice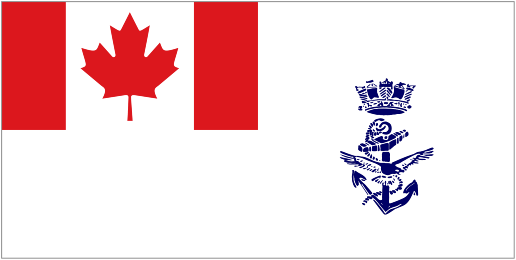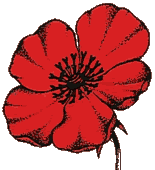 Lest We Forget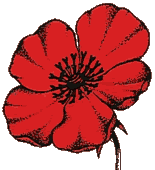 LS.BN, C.A.F. (Navy)

died - 10 Oct 1995

LS.SN, RCN

died - 21 Ap 2014
---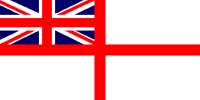 In memory of those who have crossed the bar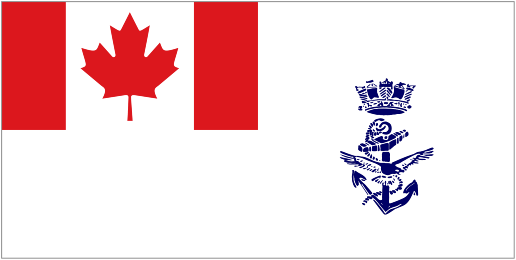 They shall not be forgotten
---
Former Crew Members
Gallagher, Jean, Cook
---
Photos and Documents
HMCS Regina 334 Gun shield art - Persian Gulf deployment 2003

This artwork is based on the gun shield art of the WW 2 corvette HMCS Regina K234

HMCS Regina 334

Photo taken from USS Kitty Hawk 23 Jun 2008

HMCS REGINA's crew is proud to unveil the new Gun Art, a homage to the first HMCS REGINA and our ties to the RCMP. HMCS REGINA K234 was a corvette that was sunk in action on the 8th of August 1944. Thirty of her crew died, but will be in our hearts on Remembrance Day. Lest we forget

DND / RCN photo - 11 Nov 2018

Commander (Cdr) Daniel Charlebois (left), incoming Commanding Officer, with Commodore (Cmdr) Scott Bishop, reviewing officer and Cdr Jason Boyd (right) outgoing Commanding Officer sign the change of command certificates. Her Majesty Canadian Ship (HMCS) REGINA's change of command ceremony was held on C3 Jetty at Canadian Force Base (CFB) Esquimalt on May 29, 2013.

Image by: Cpl Michael Bastien, MARPAC Imaging Services

©2013 DND-MND Canada

Incoming Commanding Officer Commander Colin Matthews (left), Reviewing Officer Captain (N) James Clarke (center) and outgoing Commanding Officer Commander Daniel Charlebois (right) sign the Change of Command Certificates during Her Majesty's Canadian Ship (HMCS) Regina Change of Command ceremony held at the Naval Officers Training Centre (NOTC) Drill Hall on July 21, 2015.

Image by: LS Ogle Henry, MARPAC Imaging Services

©2015 DND-MND Canada

Working with the Canadian led Combined Task Force 150, HMCS REGINA and NRU ASTERIX are operating alongside a CP-140M Aurora from 19 Wing Comox on OpArtemis, the CAF contribution to counter-terrorism and maritime security operations in the Arabian Sea.

Op ARTEMIS is the Canadian Armed Forces contribution to counter-terrorism and maritime security operations in Middle East. HMCS Regina is operating in the region as part of Combined Task Force 150 (CTF 150), currently led by Pakistan. CTF 150 is a task force under Combined Maritime Forces, a naval coalition of 33 nations that promotes security and stability in Middle Eastern and East African waters.

On April 6, 2019, Her Majesty's Canadian Ship (HMCS) Regina seized 2,569 kilograms of hashish. HMCS Regina spotted a suspicious fishing vessel, known as a "dhow", off the coast of Oman and proceeded to stop the boat to investigate further. The ship deployed its Naval Tactical Operations Group (NTOG) team. The NTOG is a dedicated Royal Canadian Navy unit that specializes in advanced boarding operations at sea. A search of the dhow was conducted, during which 119 bags of hashish were located in the ice hold. The narcotics were transferred to HMCS Regina and subsequently destroyed.

HMCS Regina continues to disrupt terrorism funding with a 2nd illegal narcotic seizure in the Indian Ocean during Operation ARTEMIS!

On April 15, 2019, the ship seized and destroyed just over 3,000 kgs of hashish. HMCS Regina's NTOG boarded a "dhow", off the coast of Oman in an area known as the "hash highway" who found 150 bags of hashish. The narcotics were transferred to HMCS Regina and destroyed.

On April 18, 2019, HMCS Regina seized 1502 kgs of hashish and 10.5 kgs of heroin, while deployed in the Indian Ocean as part of Operation ARTEMIS - her 3rd illegal narcotics seizure in less than 2 weeks.

More success on the high seas for HMCS Regina!

On May 3, 2019, HMCS Regina seized 2,054 kg of hashish in the Northern Arabian Sea. This marks their 4th seizure in the region, totaling in 9,155 kg of narcotics seized to date. HMCS Regina deployed its NTOG boarding team who conducted a search inside the vessel and found 100 hidden bags of hashish. The boarding team and HMCS Regina's ship's company worked tirelessly in heat reaching 47 degree (Celsius) to transfer the hashish to HMCS Regina for destruction.

Source: Canadian Armed Forces Operations - Facebook page

HMCS REGINA just left from a short port visit in Singapore. We transited the Malacca Strait, the world's busiest maritime passage, with many ships in close quarters. March 2019

Source: HMCS Regina's facebook page

HMCS REGINA 334 and the wide open seas - Op PROJECTION - June 2019

Cpl Stuart Evans // CF Combat Camera

HMCS REGINA 334 passed under the Lion's Gate bridge, Vancouver, BC - Nov 2019

Source: HMCS Regina's facebook page.

HMCS REGINA 334 anchored off Esquimalt, BC

Courtesy of Bill Gard
---