---
HMCS NIAGARA I57
Wickes Class Destroyer (USN)
Town Class Destroyer (RCN)
---
HMCS Niagara

From the collection of Roy T. Cardy

Courtesy of Dennis Cardy

Click on the above photo to view a larger image
Laid down: 08 Jun 1918

Launched: 31 Aug 1918

Commissioned: 14 Jan 1919

Paid off: 1922

Re-commissioned: 1940

Transferred to RCN: 24 Sep 1940

Commissioned: 24 Sep 1940

Paid off: 15 Sep 1945

Fate: Broken up in 1947
Commissioned on 14 Jan 1919 as USS Thatcher, she served with the Pacific Fleet until 1922, when she was placed in reserve at San Diego. Briefly re-commissioned and overhauled in 1940, she was transferred to the RCN as HMCS Niagara at Halifax on 24 Sep 1940, and sailed for the U.K. on 30 Nov 1940. There, in Mar 1941, she was assigned to EG 4, Greenock, but in Jun 1941 joined the newly formed NEF. On 28 Aug 1941 she was on hand to take aboard the crew of U 570, which had surrendered to a Coastal Command aircraft south of Iceland. In Mar 1942, she joined WLEF, in June 1942 becoming a member of EG W-9 and, in Oct 1942, of W-10. In common with the other "Towns," she required major refits on a number of occasions and on 02 Mar 1944, following one of these, she became a torpedo-firing ship for training Torpedo Branch personnel at Halifax. She was paid off at Sydney on 15 Sep 1945, and broken up in 1947.
---
Photos and Documents Ship's company photos The Ship's Bell
The Surrender, Capture and Recovery of U-570 - Re-published on For Posterity's Sake with permission of the Canadian Nautical Research Society and the author, Derek Waller, Air Commodore, RAF, ret'd.
---
Commanding Officers
A/Cdr E.L. Armstrong, RCN - 24 Sep 1940 - 02 Jul 1941

LCdr Thomas Philip (Two-Gun) Ryan, OBE, RCN - 03 Jul 1941 - 22 Feb 1942

LCdr Ronald Fraser Harris, DSC, RCN - 23 Feb 1942 - 04 Oct 1942

A/LCdr G.H. Davidson, RCN - 05 Oct 1942 - 14 Oct 1942

LCdr R.F. Harris, DSC, RCN - 15 Oct 1942 - 09 Sep 1943

A/LCdr William Herbert Willson, RCN - 10 Sep 1943 - 05 Mar 1944

Lt Jack Cranfield Smyth, RCNR - 06 Mar 1944 - 22 Jun 1944

Cdr Raymond Butler Mitchell, RCNR - 23 Jun 1944 - 29 June 1944

Lt Raymond Nelson Smillie, RCNVR - 30 Jun 1944 - 18 Jul 1944

Cdr Raymond Butler Mitchell, RCNR - 19 Jul 1944 - 15 Sep 1945
---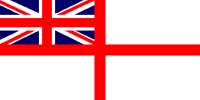 In memory of those who made the ultimate sacrifice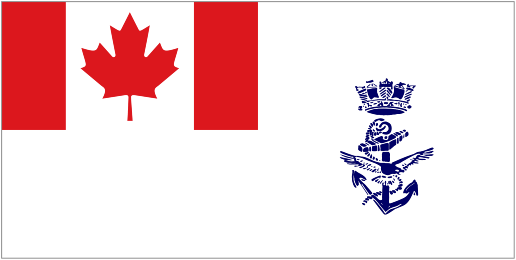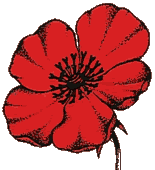 Lest We Forget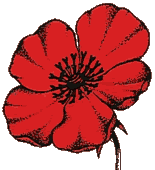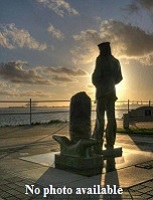 WALDEN, Richard Willard
AB, V9456, RCNVR
MPK - 05 Jun 1941
---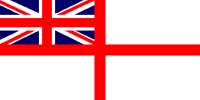 In memory of those who have crossed the bar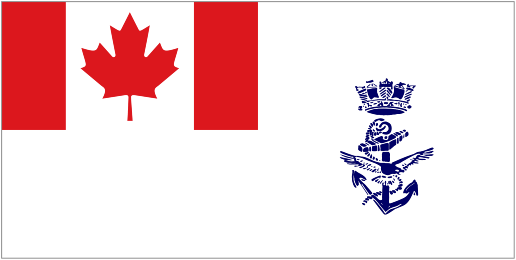 They shall not be forgotten
---
Former Crew Members
Bird, Horatio Alfred Thomas, Lt, RCNVR - 18 Jul 1942

Bosworth, William John, Slt, RCNVR - 07 Jul 1944

Campbell, Gordon David, Lt, RCNVR - 20 Jul 1942

Chapman, Neil Henley, Lt, RCNVR - 17 May 1943

Crighton, William Barclay, Lt (E), RCNR - 10 May 1942

Cull, James Albert, A/Lt, RCNVR - Jan 1945

Fairlie, John Neil, Slt, RCNVR - Jan 1943

Flatt, William Delos, Surg/Lt, RCNVR - 07 Apr 1942

Gould, George Cummings, Slt, RCNVR - 08 Mar 1944

Hartie, Ralph, Heber, Lt, RCNVR - 04 May 1943

Hogan, James Andrew, Lt, RCNVR - 11 Apr 1944

Kirk, Claude Murray, Surg/Lt, RCNVR - 20 May 1941

Lennox, Duncan Craig, Lt, RCNVR - 24 Jan 1944

Little, Robert Ernest, Slt, RCNVR - Jan 1945

Lumb, Harold Mather, Lt (E), RCNVR - 02 May 1945

McColl, Robert Caldwell, Slt, RCNVR - 20 Jul 1942

Michon, Joseph Jean, Surg/Lt, RCNVR - Jan 1944

Petersen, Charles, Lt, RCNR - 27 Jan 1942

Reid, Donald Thorburn, Lt, RCNVR - 06 May 1943

Ross, Rupert, Slt (E), RCNVR - 01 Mar 1944

Smith, Alexander George, Surg/Lt, RCNVR - 20 Jul 1942

Thomson, Robert Kidd, Ch/Skpr, RCNR - 20 Jul 1942

Webster, Allan Ross, Lt, RCNVR - 29 Jul 1941

Wickett, William Percy, Lt, RCNVR - 18 Apr 1942
---
HMCS NIAGARA Christmas Card

From the collection of Kenneth W. Martin, Shpt 4c, RCNVR

Courtesy of John Martin

Photos from the collection of Doug Newman who served in HMCS NIAGARA 22 Jul 1941 - 16 Jun 1942

(DN27) Poem "The Fighting Niagara" by H. O'Reilly, AB, RCN (DN28) Ship's Writer on HMCS NIAGARA (DN29) Christmas 1941 on HMCS NIAGARA alongside St. John's, NFLD (DN30) "Shipmates on NIAGARA - Xmas 1941" (DN31) Howe - Captain for the Day, Christmas 1941 - HMCS NIAGARA

(DN32) "Two Gun Ryan" - LCDR Thomas Ryan, Commanding Officer HMCS NIAGARA (DNDN33) Unidentified ship on the River Clyde - 1941 (DN34-DN35.) Battlecruiser HMS REPULSE on the River Clyde - 1941 (DN36) Doug Newman on HMCS NIAGARA

(DN37-DN41) HMCS NIAGARA rescuing sailors off Bermuda after 14 days adrift at sea

(DN42) Unknown visitor departs HMCS NIAGARA and can be seen stepping onto stern of awaiting boat (DN43) HMCS NIAGARA arriving at unknown port. (DN44) Sinking merchant vessel. Note all the lines hanging down indicating that they were able to lower their life boats. (DN45) Galley on HMCS NIAGARA - 1941 (see note below) (DN46) Unknown sailors on HMCS NIAGARA - 1942

Webmaster's Note: For DN45 - the caption reads "HMCS NIAGARA Galley - 1941" - This looks like some form of shelter built on the upper decks for jury-rigged galley. There is a a stove and you can see the stove pipe and what look to be a tea pop on it. Perhaps work was being done in the ship's galley and the built this on the upper decks to make basic meals.

(DN47) Unknown sailors on HMCS NIAGARA - 1941 (DN48) Unknown sailor on HMCS NIAGARA - 1941 (DN49) HMCS NIAGARA - location likely Halifax (DN50) Unknown sailors on the quarterdeck of HMCS NIAGARA (DN51) Doug Newman throwing a ball on the jetty in Bermuda

(DN52) Unknown sailor throwing a ball on the jetty in Bermuda (DN53) Doug Newman being helped back up on the jetty after retrieving the ball from the harbour in Bermuda (DN54) HMCS NIAGARA in the slips, Dartmouth, NS - Dec 1941 (DN55) HMCS NIAGARA, Pictou, NS, 1942 (DN56) Doug Newman by the depth charge rails on HMCS NIAGARA, Pictou, NS, 1942

(DN57) Davis, Doug Newman and Hukish on HMCS NIAGARA, Pictou, NS, 1942 (DN58) Wilson, Smardon and Doug Newman, Pictou, NS, 1942 (DN59) Huskish, Doug Newman and Smardon, Pictou, NS, 1942 (DN60) Doug Newman, Pictou, NS, 1942

(DN62) Wilson, Huskish and Doug Newman, Pictou, NS, 1942 (DN63) Wilson of Vancouver, BC at Pictou, NS, 1942 (DN64) Smardon of Montreal, QC at Pictou, NS, 1942 (DN65) Shipmates (names not known), Pictou, NS, 1942 (DN66) Shipmates. Doug Newman in middle with eyes closed, Pictou, NS, 1942

Webmaster's Note: L/Tel Walter Edwin Smardon died when HMCS GUYSBOROUGH was sunk on 18 Mar 1945

(DN67) Unknown sailors on HMCS NIAGARA in Bermuda - Apr 1942 (DN68) Unknown sailors on the fo'c's'le of HMCS NIAGARA in Bermuda - Apr 1942 (DN69) Unknown sailor climbing the mast on HMCS NIAGARA. Note that her crow's nest has been removed (DN70) Ship's Writer and Doug Newman ashore in Bermuda - Apr 1942 (DN71) Sailors from HMCS NIAGARA ashore in Bermuda - Apr 1942. Doug Newman 1st on left

(DN72) Doug Newman and Jack ashore in Bermuda, Apr 1942 (DN73) Bermuda, Apr 1942 (DN74) Doug Newman beside an old car in Bermuda, Apr 1942 (DN75) Bermuda railway, Apr 1942 (DN76) Home in Bermuda, Apr 1942

From the collection of Harry Douglas (Doug) Newman, PO.HSD, RCNVR

Courtesy of Brian Newman
---