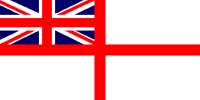 For Posterity's Sake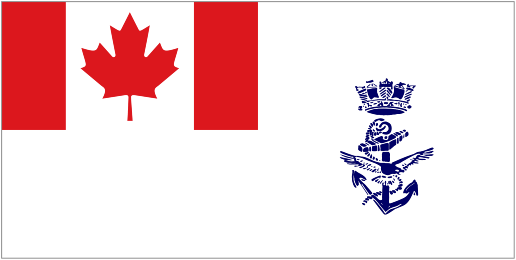 A Royal Canadian Navy Historical Project
In memory of those who have Crossed the Bar
Gerald Keith (Smiley) Hunter, CD

Chief Petty Officer 1st Class, Boatswain, RCN / C.A.F.

Died: 09 Aug 2019, Victoria, British Columbia
HUNTER, Gerald Keith - "The Voice is Still" Our family is saddened to announce the passing of Gerald Keith Hunter on August 9, 2019, at the age of 86, peacefully at Mount St. Mary Hospital in Victoria, BC. Keith was born on August 2, 1933 in Hamilton, Ontario. Go Ti-Cats Go! Keith leaves behind Joyce, his loving wife of 63 years and his three children, Michael (Diana), Staci and Bradley. Keith adored his three grandchildren, James (Miranda), Lindsay and Michael (Calene) and his great-grandsons, Austin and Jaxson. Keith is predeceased by his mother and father, Edna Pearl and Warren Hunter and his sister and brother-in-law, Peggy and Ron Martin. Keith's dreams of travel led him to enlist in the navy at the age of 17 at HMCS Star in Hamilton, Ontario. He joined HMCS Ontario, in St. Johns, Newfoundland and on his first cruise, discovered and fell in love with the West Coast. A few highlights of Keith's career were attending the Coronation of Queen Elizabeth II, a year in Japan at the end of the Korean War onboard HMCS Sioux, tow and rescue for the 1976 Olympic Regatta in Kingston, Ontario, Coxswain of HMCS Kootenay and HMCS Provider, and the CFB Esquimalt Base Chief in Victoria, BC. Keith achieved the rank of Chief Petty Officer First Class. Keith met Joyce, the love of his life, in Victoria in 1955. They soon married, began their family and built their first home on Glenlake Road. As a family, we all enjoyed road trips, camping, being on the Alberta farm and time spent at our Shawnigan Lake cottage. According to Joyce, Keith left every January to sail the South Seas. In the early years, Keith took pleasure in coaching his sons at baseball and teaching them to fish, while in the later years, he loved fishing, golfing and spending time with his family. While Keith retired from the Regular Force at CFB Comox, BC in 1988, he continued to work an additional five years at the HMCS Quadra Cadet Summer Training Centre. As a lifetime member, Keith was very involved with the Chiefs and Petty Officers' Association. Retirement summers were spent shared with family and friends on the West Coast and family and childhood "weasel" friends in Ontario. Keith's love of travel continued to be a big part of his life. He and Joyce's world adventures included Hawaii, roads trips on Vancouver Island, to Alaska and across Canada and cruising to Alaska, the Mediterranean and South America. Our family would like to thank the beautiful and caring staff of Mount St. Mary Hospital who provided incredible support to our father and family. We will always remember and forever miss our Sunday family dinners in the Village Square. We welcome friends to join our family on September 14th, 2019 from 1-4pm at the Chief and Petty Officer's Mess Rainbow Room in Esquimalt, BC as we celebrate Keith's life. In lieu of flowers, donations to Operation Smile and Mount St. Mary Hospital are gratefully appreciated. Those that loved Keith will remember him for his commanding voice, his wit and good humour and his huge presence. We know that his final words to the world would be: "Join the Navy! There is no life like it!" (Victoria Times Colonist 17 Aug 2019)
Ships served in:
HMCS ONTARIO - Served in Ontario 1951-1954
HMCS SIOUX - Served in Sioux 1954 - 1956
HMCS PORTE QUEBEC - Served in Porte Quebec 1956 - 1957
HMCS ONTARIO - Served in Ontario 1957 - 1958
HMCS St. LAURENT - Served in St Laurent 1960 - 1962
HMCS BEACON HILL - Served in Beacon Hill 1963 - 1964
HMCS SASKATCHEWAN - Served in Saskatchewan 1964 - 1967
HMCS QU'APPELLE - Served in Qu'Appelle 1971 - 1973
HMCS KOOTENAY - Served in Kootenay 1976 - 1979 as Cox'n
HMS PROVIDER - Served in Provider 1981 - 1983 as Cox'n
HMCS QUADRA - Served in Quadra 1989 - 1998 as Sea Cadet Training Officer
---
Remembering Chief Hunter - by Tom McEvoy, RCN, CME, ret'd (courtesy of the C&POs Ass'n, Esquimalt)
I sailed with Chief Hunter on Qu'Appelle and Kootenay but this particular story happened on Kootenay back in '78. We had just secured from aiding the RCMP in a drug bust up on the west coast along with Terra Nova and were making our way back to Esquimalt. I had just finished supper and was walking up Burma Road toward 2 mess and my rack when the door to 3 mess and the MK69 compartment opened and two RCMp constables came out into the passageway wand were comparing notes as they had separated the prisoners into the different spaces to question them. The Cox'n, Chief Hunter, had been in his office and had just stepped out -seeing them talking and me standing there. One constable says to the other "Did you get anything out of him?" "Nah, the guy wouldn't even give me his name." Guess we'll have to wait till we get back to Victoria." Chief Hunter thensays, "You having trouble getting those two clowns to talk?" Let me in there with them for a few minutes, I've got a Masters degree in butt stroking and ass-kicking .... I'll get anything that you want out of them." They both looked at each other with their mouths handing open, kinda in shock ... and the one of them says "Um ... er .. uh ... we don't work like that, sir". The Cox'n says to me "Mac, you standby here in case they need anything". I said "right Swain". Then he looks at the constables and says "If you guys change your mind I'' be in right over there in my office." After he want into his office, one of the constables wide-eyed looked at me and said "Who was that guy?" I looked and him and said "We call him Smiley"
In closing, I would just like to add that I had a lot of time for Chief Hunter - the main reason being is that he treated everyone the same. Sometimes I wonder if the old man himself had face Smiley's stare and then checked himself in the mirror for something out of place.
Farewell Smiley ... you will be missed and when you make it to Fiddlers Green I hope that you're among old shipmates that have crossed the bar before you. BZ.
---
---