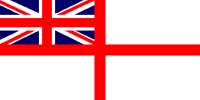 For Posterity's Sake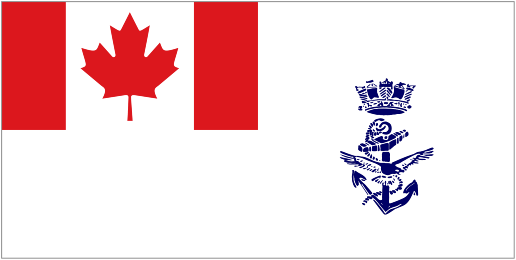 A Royal Canadian Navy Historical Project
In memory of those who have Crossed the Bar
The following service biography on Hugh's time in the Navy are excerpts from the memoirs of his wife Bernice (re-written here in the 3rd person).
Before the war Hugh worked in the wholesale trade business at Scott Fruit, in the office of his future father-in-law, Leighton W. Moore, of Lethbridge, AB.
In Apr 1941 Hugh decided to join the Air Force but was turned down because of low blood pressure. Failing the Air Force, he immediately enlisted in the Navy (service # V93782) and passed the physical with flying colours. He was in Calgary as a Writer for several months before being drafted to Halifax in Aug 1941. Hugh spent 8 months working in D Block Barracks at HMCS Stadacona and was not very happy there (as he wanted to go to sea).
In October 1942 he went before the board to try for his commission. He'd written his Petty Officer's exam and had passed for Chief - which was in his favour. Having passed the board, he went home for leave for Christmas 1942 before starting his officer training at HMCS Kings, in Halifax. After graduating Kings, he was assigned to his first ship, HMCS Suderoy V which was based out of Sydney, NS.
In October 1943, he was drafted to new construction (HMCS Portage) and had only one day's notice. He left Sydney on the train with his wife Bernice (who was 30 weeks pregnant), on Friday 8 October, and arrived in Toronto 10 October. Hugh left for Port Arthur later that day. Twelve days later he was granted compassionate leave from his ship for the passing of their infant son - and spent about 10 days back in Toronto with Bernice. He later went down the St. Lawrence to Halifax on the Portage, and Bernice went back to Lethbridge for about 3 months, by which time Hugh was on the "Western Local" run.
In November 1944 Hugh was assigned to HMCS Wasaga. The ship was supposed to sail for England on 23 December but their departure was delayed until 18 January 1945. Hugh and Bernice were able to spend Christmas Day 1944 together (on ship as Hugh was duty Christmas Day). True to naval tradition, the youngest sailor, a 17 year old lad, was appointed Captain for the Day. He gave away all the liquor in the wardroom and walked off with the Captain's cigars - and he didn't drink or smoke. Hugh was made Quartermaster - in charge of the quarterdeck, wearing square-rig and smoking a cigar.
---
After the war Hugh transferred to the RCN(R) as a Lt. He was placed on the retired list as a Lt, RCN(R) seniority 04 Mar 1943 (Navy List Jun 1947). He was promoted to LCdr, RCN(R) on the retired list.
Ships served in:
HMCS SUDEROY V - Appointed to Suderoy V 15 May 1943 as a SLt, RCNVR (Navy List Aug 1943)
HMCS PORTAGE - Appointed to Portage 11 Oct 1943 as a Lt, RCNVR (Navy List Oct 1943)
HMCS WASAGA - Appointed to Wasaga 22 Nov 1944 as a Lt, RCNVR (Navy List Jan 1945)
HMCS TECUMSEH - Appointed to Tecumseh 23 Oct 1945 as a Lt, RCN(R) (Navy List Apr 1946)
HMCS YORK - Lt, RCN(R), Retired List (Navy List Jul 1952 / 53)
HMCS TECUMSEH - LCdr, RCN(R), Retired List (208 days) (Navy List Jul 1954). Last listed in the Navy List for Jan 1960
(1) Hugh Hamilton - 1941 - prior to taking his commission (2) Slt Hugh Hamilton and Bernice living in Halifax - 1942 (3) Telegram congratulating the newlyweds - with a bit of naval humour thrown in (4-5) HMCS Kings - 1943 (6) On board HMCS Kenora - 24 Sep 1945, Sydney, NS - Lt H. Hamilton, LCdr R. Meredith, and Lt MacCallum (7) Officers at HMCS Tecumseh - 1946 - Lt Hamilton front, 1st on right (8) RCNVR jacket patch
Courtesy of Rick Hamilton
---