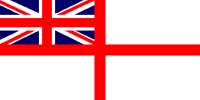 For Posterity's Sake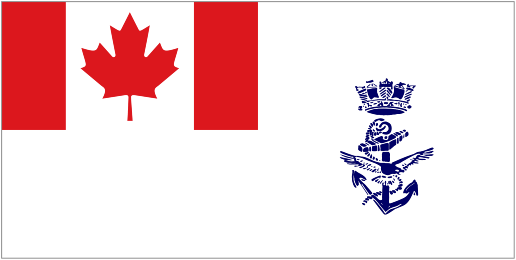 A Royal Canadian Navy Historical Project
HMCS CAMROSE K154
HMCS Camrose K154 - Nov 1943
Laid down: 17 Feb 1940

Launched: 16 Nov 1940

Commissioned: 30 Jun 1941

Paid off: 22 Jul 1945

Fate: Broken up Jun 1947
Commissioned at Sorel on 30 Jun 1941, Camrose arrived at Halifax on 06 Jul 1941. She was assigned to Halifax Force after working up, but in Oct 1941 joined Newfoundland Command, leaving St. John's on 08 Oct 1941 for Iceland with convoy SC.48. She was employed as ocean escort to and from Iceland until Feb 1942, when she commenced a major refit at Lunenburg. Upon completion in May 1942 she resumed her mid-ocean escort duties for one round trip to Londonderry, but was assigned in June to WLEF. In Oct 1942 Camrose was allocated to duties connected with the invasion of North Africa. She left Halifax on 20 Oct 1942 for the U.K., and for the next five months escorted convoys between Britain and the Mediterranean. On 18 Apr 1943, Camrose arrived in halifax with convoy ONS.2. She then proceeded to Pictou, N.S. for a refit lasting five and one-half months, including fo'c's'le extension, after which she worked up and was assigned to EG-6. She left St. John's early in Dec 1943 for Londonderry, where she was based for the next four months in support of convoys, especially to and from Freetown and Gibraltar. While so employed, she shared with HMS Bayntun the sinking of U 757 in the North Atlantic on 08 Jan 1944, while with combined convoy OS.64/KMS.38. In May 1944 she joined Western Approaches Command, Greenock, for invasion duties, escorting convoys to staging ports and to and from the Normandy beaches. She left the U.K. on 02 Sep1944 for another refit at Pictou, followed by workups in Bermuda, returning in Jan 1945, to become a member of EG 41, Plymouth. She served with this group until VE-Day, afterward participating in the re-occupation of St. Helier, in the Channel Islands, Camrose left Greenock for home early in Jun 1945, and was paid off at Sydney on 22 Jul 1945. She was broken up at Hamilton, Ont., in Jun 1947.
Commanding Officers

A/LCdr Louis Raymond Pavillard, RCNR - 12 Apr 1941, CO (Stand by)

A/LCdr Louis Raymond Pavillard, RCNR - 30 Jun 1941 - 07 Nov 1944

Lt James Barrett Lamb, RCNVR - 08 Nov 1944 - 18 Jul 1945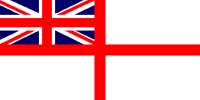 In memory of those who made the ultimate sacrifice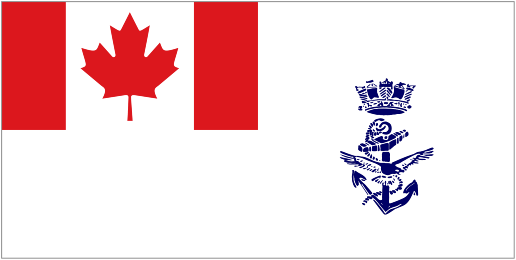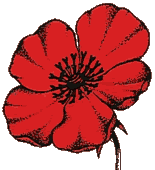 Lest We Forget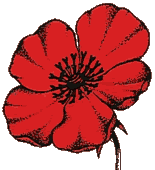 - Book of Remembrance entry

- Grave or burial information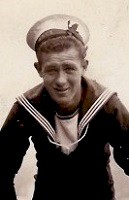 DAVIES, William John
AB, V/33684, RCNVR
died 21 Jun 1944

Able Seaman Davies was the only crew member of HMCS Camrose to die in wartime service. Able Seaman Davies was accidentally killed when the ship's revolver went off when it was being cleaned. He was shot in the chest and died within ten minutes. He is buried in the Haslar Royal Naval Cemetery, Hampshire, England.
In memory of those who have crossed the bar

They shall not be forgotten

A-B

1921-1990

1919-2005

1925-2016

____-2011

1917-2005

Served in Camrose from 02 Nov 42 to 19 Nov 43

C-D

1921-2010

1918-2005

Served in Camrose 1941-1945 as a Coder

1920-2008

G-H

1927-2010

K-L

1919-2000

1923-2017

M-N

1924-2012

O-P

____-2002

S-T

Tomlinson, Percy

____-____

W-X

1924-2004

1924-2017

1921-2007

1924-2016
U-Boats Sunk
U-757 (Oblt Friedrich Deetz) sunk on 8 Jan 1944 by HMS Bayntun and HMCS Camrose K154 in position 50-33 N, 18-03 W - of the crew of 49 there were no survivors.
Former Crew Members

Bruce, John Andrew A/Lt, RCNVR - 30 Jan 1945

Burdon, Thomas Holland, Slt, RCNVR - 30 Jun 1941

Crepault, Joseph Alexander Raymond, Lt, RCNVR - 11 Feb 1944

Foster, William Nelson, Slt, RCNVR - 26 Jun 1943/ 28 Jun 1943 / Lt, RCNVR - Jan 1945

Gardner, Eric, Mate, RCNR - 30 Jun 1941

Hillen, William Start

Hope, George Mitchell, Lt, RCNVR - 28 Apr 1941 (Stand by) / 30 Jun 1941

Nicholas, George S.

Smith, Sidney Charles, Mate, RCNR - 04 Jul 1942

Van Alstine, Robert Stacey, Slt, RCNVR - 27 Apr 1942

Wallace, Ralph Marcus, Lt, RCNVR - 06 Jul 1942
Links
Personal photo gallery of Alan Andrew Dickie
Ship's company photos for HMCS Camrose