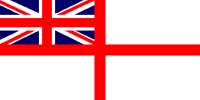 For Posterity's Sake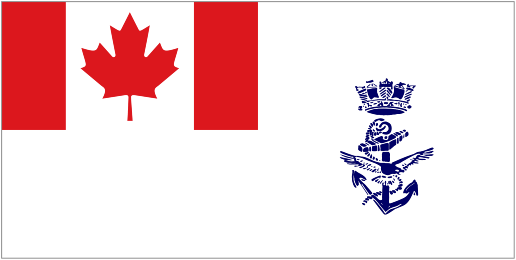 A Royal Canadian Navy Historical Project
In memory of those who have Crossed the Bar
Morris St George Fenerty

Petty Officer Telegraphist, 2153, RCN

Born: 23 Apr 1909, Halifax, Nova Scotia

Died: 22 Oct 1940 at sea

Book of Remembrance
FENERTY, Morris St George, Petty Officer Telegraphist, 2153, RCN, MPK - 22 Oct 1940, HMCS MARGAREE - Son of Arthur Wellington and Edith Fenerty, of St. Margaret's Bay, NS; Husband of Pearl May Fenerty, of Halifax, NS.
Petty Officer Telegraphist Morris George Fenerty, formerly of Halifax, NS, was born in this City on April 23, 1909. He was educated at the Bloomfield High School at Halifax, and later at Portsmouth, England. Petty Officer Fenerty had served in the Navy for some years, joining at Halifax in November, 1925. He was lost on HMCS Margaree, which was sunk during a collision on the night of October 22nd, 1940. On September 27th, 1929, he married Pearl May Dawe, by whom he is survived at Halifax, together with four children, Joan, Gordon, George and Jack.
Two of Morris' sons served in the RCN after WW2 - C1HT Gordon Arthur Fenerty and LS.SN John Wayne (Jack) Fenerty
Ships served in:
HMS COLOMBO - Served in Columbo 03 Jan 1927 - 29 Apr 1927 as a Sig Boy & Ord. Sig, RCN. Rated Ord. Sig 23 Apr 1927
HMCS CHAMPLAIN - Served in Champlain 01 Oct 1928 - 30 Jun 1929 as a Tel, RCN
HMCS CHAMPLAIN - Served in Champlain 01 Jan 1930 - 25 Apr 1930
HMCS FESTUBERT - Served in Festubert 01 Oct 1930 - 07 Aug 1931
HMCS CHAMPLAIN - Served in Champlain 08 Aug 1931 - 06 Jul 1932 as a Tel & A/L/Tel, RCN. Rated AL/Tel 16 Jan 1932
SS EMPRESS OF BRITAIN - Booked for passage on 10 Jun 1933 from Quebec City to Southampton for L/tel re-qual course.
HMS HOOD - Served in Hood 31 Aug 1933 - 20 Apr 1934
HMCS ST LAURENT - Served in St Laurent 17 Feb 1937 - 15 Jun 1937 as a L/Tel
HMCS SKEENA - Served in Skeena 05 Oct 1938 - 08 May 1939 as a L/Tel, RCN
HMCS ASSINIBOINE - Drafted to Assiniboine 28 Oct 1939 - 01 Dec 1939 as an A/PO.Tel, RCN for passage from UK to Halifax
HMCS SKEENA - Served in Skeena 25 May 1940 - 05 Sep 1930 as an A/PO.Tel, RCN
HMCS MARGAREE - Drafted to Margaree 06 Sep 1940 as an A/PO.Tel, RCN
(1) Morris Fenerty - date unknown (2-5) Certificate of Service
(6) Directions for LS Fenerty to take passage to Southampton, England aboard the SS Queen of Britain for a L/Tel re-qual course (7) Message from Admiralty requesting extension of draft for LS Fenerty to complete Home Fleet Spring Cruise aboard HMS Hood (8) Message from Admiralty to arrange draft of A/PO.Tel Fenerty to HMCS Assiniboine for passage to Halifax (9) Telegram to Pearl Fenerty informing her that her husband is missing, believed killed.
---