---
HMCS SEA CLIFF K344
River Class Frigate
---
HMCS Sea Cliff K344 as escort for convoy ONS.170, conducting a transfer at sea, 31 Mar 1945
Photo taken from HMCS Kokanee K419
Source: The Flickr collection of David Ross
Battle honours and awards: Atlantic 1944-45
Laid down: 20 Jul 1943

Launched: 07 Aug 1944

Commissioned: 26 Sep 1944

Paid off: 28 Nov 1945

Sold: 03 Mar 1946 to Chilean Navy. Commissioned: as Covadonga

Paid off:

Fate: Broken up in 1968
Originally laid down as HMCS Megnatic, she was re-named HMCS Sea Cliff in honour of the town of Leamington, ON and it's citizens. She was built at Lauzon, Que., and was commissioned at Quebec City on 26 Sep 1944. She arrived at Halifax 20 Oct 1944, proceeding to Bermuda in Nov 1944 to work up. On completion she sailed to St. John's to become a member of EG C-3, and left 23 Dec 1944 to join her first convoy, HX.237. On 27 Dec 1944, HMCS Sea Cliff made contact with a possible U-boat. She radioed HMCS St Thomas who went to investigate. HMCS St Thomas immediately made contact and did a hedgehog and then a depth charge run. When U-877 surfaces, the Sea Cliff's crew fired on her with small arms fire. HMCS Sea Cliff rescued 21survivors from U-877. She spent the remainder of the war on North Atlantic convoy duty, and on 21 May 1945, left Londonderry for the last time, to join ON.304 on her passage to Canada. She began tropicalization refit at Liverpool, N.S., on 10 Jun 1945, but work was halted 28 Aug 1945 and the ship was paid off 28 Nov 1945 at Halifax. She was placed in reserve at Shelburne until 1946, when she was sold to the Chilean navy and renamed Covadonga. She was broken up in 1968.
---
---
Commanding Officers
LCdr John Eric Harrington, RCNVR - 26 Sep 1944 - 28 May 1945
Lt Eric Gerald Tice Fisher, RCNR - 29 May 1945 - 28 Nov 1945
---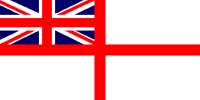 In memory of those who made the ultimate sacrifice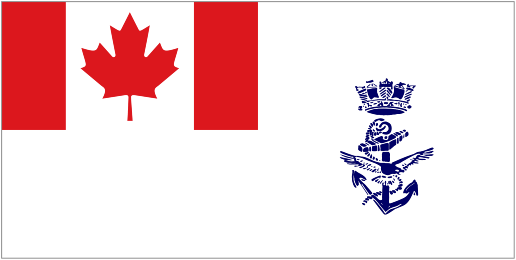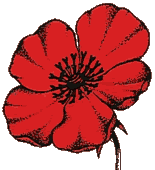 Lest We Forget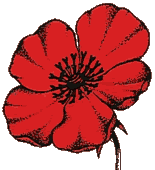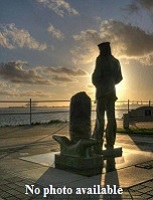 ROGERS, Douglas Lawrence
PO, 4025, RCN
MPK 03 May 1945
---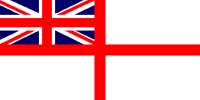 In memory of those who have crossed the bar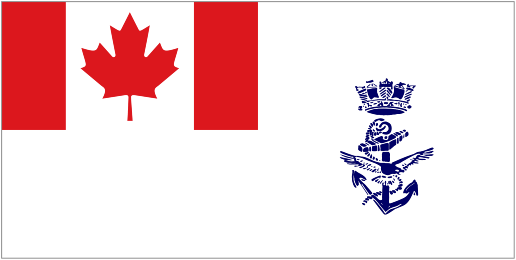 They shall not be forgotten
---
Former Crew Members
Farrell, Joseph Louis Ralph, Slt, RCNVR - 28 Apr 1945

Irwin, John Robert, Lt (E), RCNVR - 28 Apr 1945

Isard, John Frederick, Lt, RCNVR - 12 Apr 1945

Kelly, Edmund Barrie, Lt (E), RCNR - 08 Jul 1944

Lucy, William
---
Photos and Documents
Harold (Bud) Edmonds on HMCS Sea Cliff, circa 1944-45

From the collection of Harold (Bud) Edmonds

Courtesy of Collin Hazell

SINKING OF U-BOAT 877 DEC 27TH 1944, 4 DAYS OFF OF NEWFOUNDLAND

The U-Boat was sunk by asdic & depth charges, the St. Thomas a Corvette, picked up pings first and called our ship, the Sea Cliff, a Frigate to the location. Both ships circled the area and both ships started dropping depth charges.

Asdic is a mechanism attached to the bottom of all fighting ships to pick up metal objects. The Asdic operators can ascertain the depth of the sub and set the depth charges to go off at that depth. The depth charges are a barrel weighing 300 hundred pounds, full of dynamite. After being depth charged for a time, the metal seams of the sub started to open up and they had to surface.

When they surfaced the sub was sprayed with machinegun fire and they surrendered immediately. Each ship picked up 25 survivors. The survivors we picked up, one was an officer, and I helped pull him in. He was fairly big and with all his clothes and lifejacket I couldn't get him up over the cables and I had to lower him. I asked for help to get him up over the cables and another seaman helped me get him out. I didn't think he was ever going to stop shaking my hand!

The Officer was taken to the Captain's Quarters, and rest of the men were put in the stoker's quarters, which was a good security spot. We had to hang our hammocks wherever we could find a spot, in passageways or wherever.

We treated the men very well. They got regular meals and some of us took them cigarettes and chocolate bars. Over the past couple of years, I read a book on the sinking of the U-Boat. I found out a few things that I never knew. One thing was that a Gestapo Member was on every German U-Boat and our Captain found out that we had the Gestapo Member as one of our prisoners.

The Captain arranged for an explosion to go off, enough to shake the ship and blow some light bulbs out. It was enough to make it appear that we had been torpedoed, but not enough to damage the ship. This was enough to scare the prisoners and he was able to find the Gestapo Member and keep him isolated from the rest of the prisoners. The prisoners were more relaxed after he was gone.

I remember the explosion; I was on duty in the boiler room. I thought that we had been hit by a torpedo. The only ones that knew about this were the Captain and his officers.

Apparently the Captain of the St. Thomas was playing cards with the Captain of the U-Boat and a couple of officers at the time. When we landed at Grenache, Scotland for the prisoner of war camp, the U-Boat Captain lined up all his men at attention and they shouted, "Hip, Hip, Hurray" 3 times. This was to show their appreciation for the way they had been treated by the crew.

Speech presented at Remembrance Day, Twenty Place by Harold "Bud" Edmonds, Nov 11, 2011

HMCS Sea Cliff in rough seas

From the collection of Harold (Bud) Edmonds

Courtesy of Collin Hazell

Collection of newspaper articles on HMCS Sea Cliff and her crew

Courtesy of Jake Thomas

Newspaper article on two brothers, AB R.J. Devost serving in HMCS Dunver and AB M.E. Devost serving in HMCS Sea Cliff

From the collection of Robert Joseph Devost

Courtesy of Carmen (Devost) Friedrick

Unidentified sailors on HMCS Sea Cliff K344

From the collection of Coder Gilbert Smith

Courtesy of Sharon Wing

Note: Gilbert Smith did not serve in HMCS Sea Cliff, so it is likely a photo from / of one of his friends who was on Sea Cliff.
---