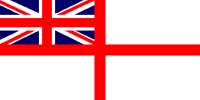 For Posterity's Sake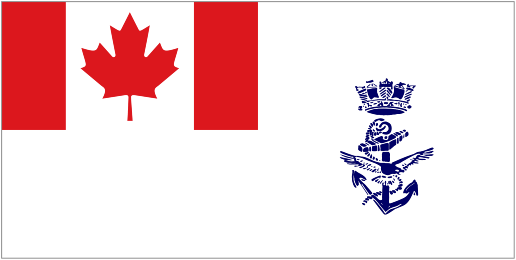 A Royal Canadian Navy Historical Project
In memory of those who have Crossed the Bar
David William Law

Stoker 1st Class, RCNVR

Born: 23 Jul 1923

Died: 18 May 2020, Winnipeg, Manitoba
LAW, David William - died at the age of 96 at The Golden Door Geriatric Centre in Winnipeg, Manitoba, on May 18, 2020.
He is survived by his three daughters and their spouses: L. Diane Law (Rob Christie), Brenda Burtnick (Les) and Audrey Hosegood (Bruce); his four grandchildren: Colin Law Christie, Sam (Dusk Goward) and Adam (Anna Bray Sharpin) Burtnick, and Danielle Mazerolle; and his five great-grandchildren: Tristan Burtnick, Arthur and Evelyn Burtnick Bray, and Lilli and Mia Mazerolle-Mboa.
He is the youngest child of Rose (Hodge) and A. Hamilton Law. Predeceased by his wife Vinnie (Armitage) in 2010, all his siblings, Robert, Donald, Edwin and Mary, and many of his friends, Dave liked to call himself a "survivor!"
Dave started working at a young age, delivering meat for his father's Osborne Street butcher shop on his bicycle. He left Kelvin High School in Grade 11 to work at Canada Metal Company's lab. He and Vinnie, teenage sweethearts, bought their first house together on Harrow Street at age 17, a few years before their marriage in 1943. Soon after getting married, Dave enlisted in the navy where he served as Stoker First Class on the HMCS Ettrick. After the war, he returned to the employ of Canada Metal, filling several positions over the years, and retiring as Western Canada Vice President out of the Winnipeg office in his forties. He was a proud member of Canada Metal's 25 Year Club.
Dave had retired from the Canada Metal after buying Motel 75 and the Nap Ahoy on Pembina Highway. He sold the Nap Ahoy, now the Capri Motel, after a few years but ran Motel 75 with his brother Don until 1978. He also owned several other rental properties, starting with a duplex at 608 Broadway and ending with an apartment block on Taylor and two houses on Jubilee. He and Vin had rented their first house until they moved back to Winnipeg after the war. Perhaps that is how he got the bug to be a landlord and eventually a motel manager, a job he truly enjoyed.
Dad treasured family. He enjoyed travelling, flowers, gardening, bird watching and photography. He especially loved Assiniboine Park - visits to the park were frequent family outings - and building things. He built their dream home on Thurso Street in Winnipeg in 1951, the year Brenda was born. In 1958, when Audrey was born, he built a bi-level next door, and his mother and grandmother and Vin's parents moved in.
He oversaw two major building projects during his tenure at Canada Metal, first a new plant here in Winnipeg and later, a plant in Calgary. He also built a cottage, with help from friends, at St. Laurent. After selling the cottage, he built two swimming pools: an outdoor pool at Motel 75 and an indoor one at home. At Motel 75 he had a distinctive front office building erected by Raymond Massey, he purchased and converted the building next door, the Bon Vivant restaurant, into motel units, and later added a car wash which he ran with his brother-in-law Wray Bone. Another project was moving a house from the Nap Ahoy property to a nearby empty lot he had purchased.
He retired from the motel business at 55 spending the next part of his life kibitzing with his friends over coffee, visiting grandchildren, travelling with his wife, taking care of his mother and mother-in-law, and then sadly his wife when she became ill in 1994. He also cared for long time family friend Chris Stevens until her death in 2008.
Dad was diagnosed with Alzheimer's-type dementia in 2009. After mother died in 2010, he moved from the house on Thurso to Shaftesbury Park Retirement Residence. In 2013 he was admitted to The Golden Door Geriatric Centre. The family is grateful to the many special people who helped care for him and make his life better during this last chapter of his life. There are so many of you who made a difference! Thank you!
Dave will be remembered for his good nature, for always wanting to make someone smile, and for his dedication to his family and to work. He was full of energy and loved life. He was a good friend and a terrific father. He loved to tell stories and jokes. The above portrait, an excellent likeness, was painted by Herb Friesen, one of the new owners of Motel 75, circa 1978. It is from a set of four paintings, dad and his three coffee buddies: Howard, Jim and Frank. The paintings hung in the coffee shop where they met every day.
A private family celebration of Dave's life is planned for a later date.
Donations to the Alzheimer Society, Assiniboine Park or a charity of your choice.
Arrangements by Thomson in the Park. (Winnipeg Free Press 23 May 2020)
Ships served in:
---