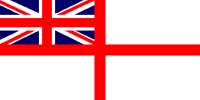 For Posterity's Sake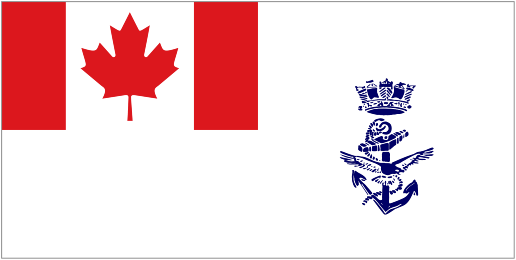 A Royal Canadian Navy Historical Project
In memory of those who have Crossed the Bar
John Rolfe Ferguson

Lieutenant-Commander (S), O-23340, RCN(R)

Born: 1916, Folkestone, England

Died: 25 Apr 2008, Ottawa, Ontario
FERGUSON, John Rolfe - Peacefully, surrounded by his family, at the Perley Rideau Veterans' Health Centre on April 25th in his 92nd year. Born in Folkestone, England, to John Alexander Ferguson of Edinburgh, Scotland and Irene Soales of Belleville, Ontario. Loving husband of Maisie Alder of over 60 years. Generous and caring father of John (Susan), Ronald (Corinne) and Mark (Monica). Kind and fun loving grandfather of Brandon, Chelsea, Matthew, Evan, and Samantha. Will be greatly missed by his sister, Audrey Jenkins (Gwynn). Predeceased by his sister Betty and brothers Willard, Ian, Roddy and Bruce. Served in the Royal Canadian Navy Volunteer Reserve from 1939 - 1945 in HMCS Assiniboine and HMCS Chaudiere. Founder and long time president of JRF Financial Consultants of Ottawa. Friends are invited to visit at the West Chapel of Hulse, Playfair & McGarry, 150 Woodroffe Avenue at Richmond Road, on Tuesday, April 29, from 2 to 4 and 7 to 9 p.m. His life will be celebrated in the Chapel on Wednesday, April 30 at 1 p.m. Donations in his memory may be made to the Perley Rideau Veterans' Health Centre. The family would like to thank the staff of Gatineau 1 North at the Perley Rideau for their devoted care.
John Ferguson served in the RCNVR during WW2. After the war he was transferred to the RCN(R)
Ships served in:
HMCS ASSINIBOINE - Served in Assiniboine - Sep 1941 - Aug 1942 as a L/Writer and PO Writer, RCNVR
HMCS CORNWALLIS - Appointed to Cornwallis 14 Sep 1942 as a Prob. Pay SLt, RCNVR, For Disposal or Under Training (Navy List Sep 1942) (Seniority 15 Aug 1942 (Navy List Mar 1943)
NSHQ OTTAWA - Appointed to NSHQ Ottawa, as Staff of Superintendent Local Craft Section, 14 Jun 1943 as a Paym/Lt, RCNVR (Navy List Aug 1943)
RCN BARRACKS HALIFAX - Appointed to RCN Barracks Halifax 02 Mar 1944 as a Paym/Lt, RCNVR, For Disposal or Under Training (Navy List Feb 1944)
HMCS CHAUDIERE - Appointed to Chaudiere H99 on 10 Apr 1944 as Paym/Lt, RCNVR. Served in Chaudiere 10 Apr 1944 - Sep 1945
* Retired List - as a Lt (S), RCN(R) (seniority 15 Aug 1942) (Navy List Jul 1946)
HMCS DONNACONA (Retired List) - As a LCdr (S), RCN(R) (seniority 15 Aug 1950) (Navy List Jul 1952). Last noted in the Navy Lists at HMCS Donnacona on the retired list as a LCdr (S), RCN(R)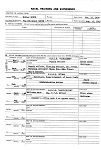 Naval Training and Experience summary
---
(JF08) A/LCdr Charles P. Nixon, CO (right) with unidentified Petty Officer on the bridge of HMCS CHAUDIERE
*Note: other than the CO in photo JF08 none of the officers or ratings in these photos are identified.
---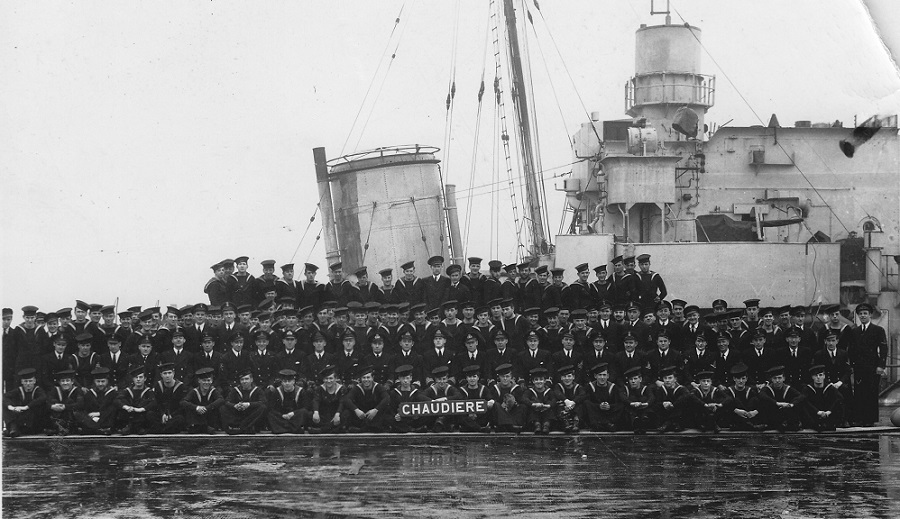 (JF11) Ship's Company photo - HMCS CHAUDIERE H99
between Apr 1944 - Sep 1945
This photo is also posted on the ship's company photo page for HMCS CHAUDIERE H99
---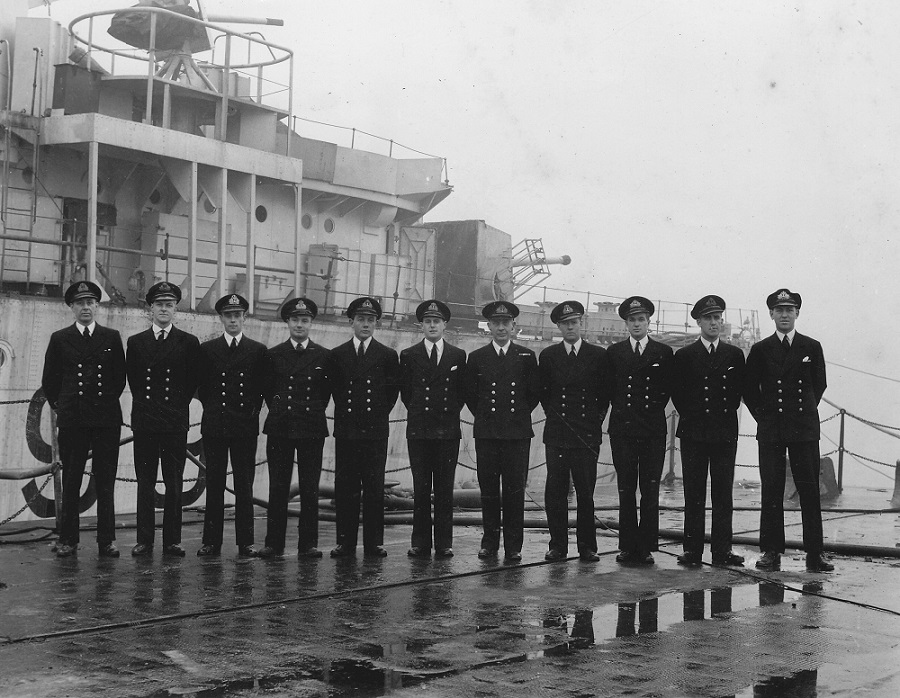 (JF12) Officers of HMCS CHAUDIERE H99
between Apr 1944 - 21 May 1945
This photo is also posted on the ship's company photo page for HMCS CHAUDIERE H99
A/LCdr Charles P. Nixon, CO (centre)
---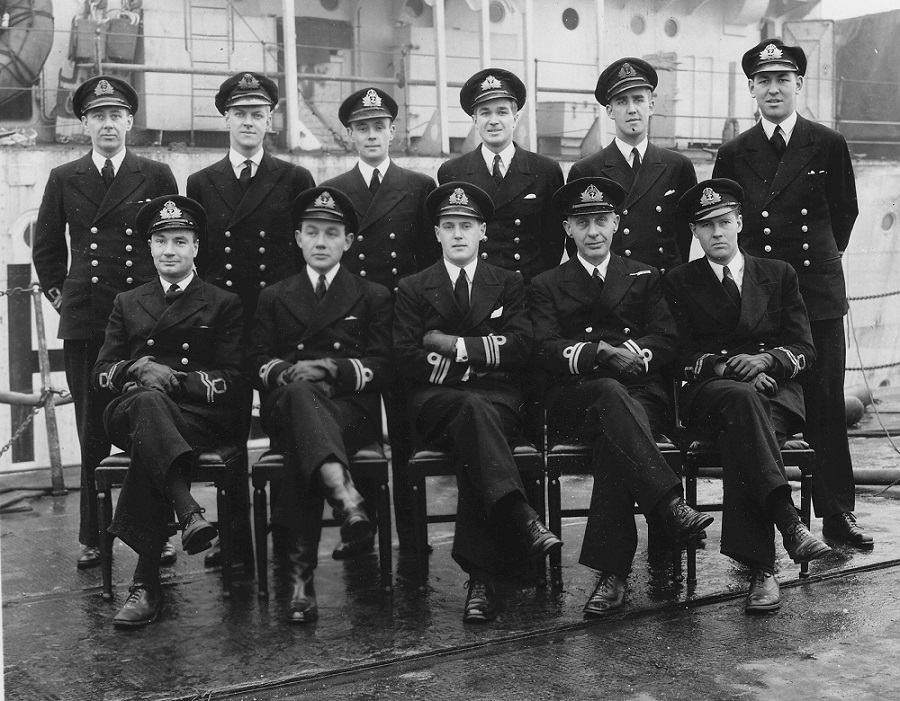 (JF13) Officers of HMCS CHAUDIERE H99
between Apr 1944 - 21 May 1945
This photo is also posted on the ship's company photo page for HMCS CHAUDIERE H99
A/LCdr Charles P. Nixon, CO (front row, centre)
---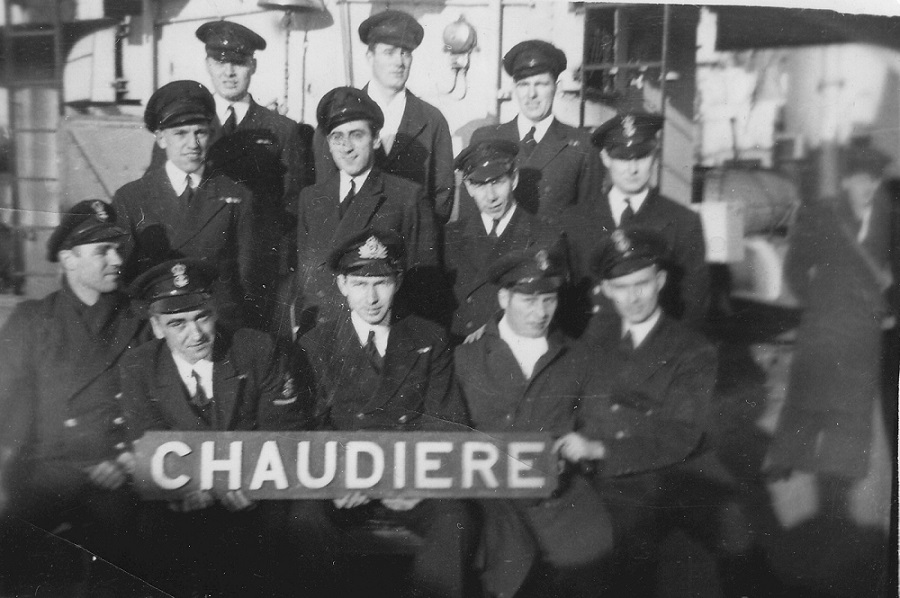 HMCS CHAUDIERE H99
Unknown Departmental photo - possibly Supply or Executive
This photo is also posted on the ship's company photo page for HMCS CHAUDIERE H99

Paym/Lt John Ferguson - front, centre
---