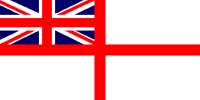 For Posterity's Sake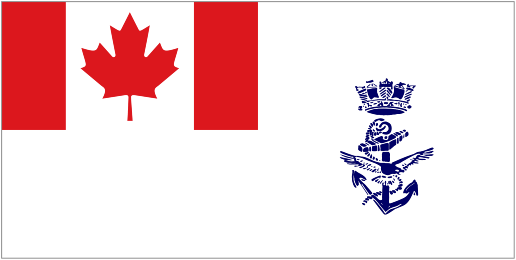 A Royal Canadian Navy Historical Project
In memory of those who have Crossed the Bar
Mansford M. Legge

Able Seaman, RCNVR

Born: 12 Feb 1917, Holstein, Ontario

Died: 30 Jun 2003
LEGGE, Mansford M. - Beloved husband of Ethel Legge (née Mohr) for almost 55 years (August 18th), Mansford went home to be with the Lord on Monday, June 30th, 2003, at the age of 86, surrounded by his family.
Father to Dennis, Allen, Marlene, Brian and Rita, Paul and Barb, Bernice and Paul Martin, Harold, and Norma and Jeff Frede. Predeceased by his brothers Russell and Elwyn Legge and sisters Ella Gross and Myrtle Quickfall.
Missed greatly by his grandchildren Wesley, Derek, Benjamin and their mother Ella; Travis; Darcy and Erika; Dave and Carolyn; Lauren and Kyle; Matthew and Noah and their mother Nina; Colin and Evan.
Mansford was born in Holstein, Ontario to Gordon and Merilla Legge. He worked on the family farm until 1942 when he joined the navy. He served in HMS Meon and HMCS Galt in 14 Atlantic convoys. After the war he found work with the Kitchener P.U.C. where he drove city bus for 35 years until retirement.
He greatly enjoyed his 14 grandchildren and working outdoors in the bush. At 81 years of age, he could still plow 2 furrows behind a team of horses! We will all miss him greatly.
Interment will take place at Memory Gardens on highway #7 between Kitchener and Guelph immediately following the service today.
The family would be pleased to receive you at the Serbian Orthodox Church on Fischer Hallman Rd. near Ottawa St. immediately following interment for refreshments and fellowship.
In memory of Mansford Legge, charitable donations may be made to St. Mary's Hospital or the Gideon's Bible Society.
Ships served in:
(ML01) Portrait of Mansford Legge (ML02) Welcome Home certificate from city of Kitchener, ON to AB Mansford Legge
(3) Mansford Legge (rear, 2nd from left) at USO with shipmates (4) Mansford on lookout - ship unknown (5) Sunset at sea - note the convoy ships silhouetted against the setting sun (6) Convoy ahead of HMCS GALT. Harbour craft steaming towards (about to pass) HMCS GALT (7) Doug Laight (right) on HMCS GALT (8) British Aviator whose body was recovered is given a burial at sea from HMCS MEON, Bay of Biscay, 19 Aug 1944 (9) Ship's Mascot - HMCS MEON (10) Captain's Request men at sea on HMCS MEON - L-R: Lt Casey, Lt Nixon, Pay-Lt, Submarine Detector Nicolette, Lt Maybe, Lt Machan, CO St.Clair Balfour, Coxn J. Campbell, Writer Munroe
---
(ML03) Unidentified friend / shipmate (ML04) Unidentified friend / shipmate (ML05) Unidentified friend / shipmate (ML06) Shipmates in from of Diamond War Memorial, Londonderry, Northern Ireland (ML07) Unknown young lad - possibly in Londonderry (ML08) Unidentified friend / shipmate in front of unidentified war memorial
(ML09) Conners (left) and Mansford Legge - Jun 1944 (ML10) Unidentified monument (ML11) Wrens - location unknown (ML12) Unidentified friend / shipmate (ML13) Shipmate standing behind the grave marker of Stoker Francis Connolly Burns, Derry City Cemetery, Londonderry, Northern Ireland (ML14) Unidentified friend / shipmate by Diamond War Memorial, Londonderry
(ML15) USO - unknown location (ML16) The Mouse Smitty - The Diamond. Londonderry (ML17) Unidentified friend / shipmate - Drake State, Plymouth (ML18) Unidentified friend / shipmate with possibly a Canadian soldier (ML19) Plymouth Naval Memorial, Plymouth, England - The Plymouth Naval Memorial commemorates 7,251 sailors of the First World War and 15,933 of the Second World War who have no other grave than the sea (ML20) Statue of Sir Francis Drake at Plymouth Hoe, England
(ML21) Unidentified friends / shipmates (ML22) unidentified friend / shipmate in front of the Nova Scotian Hotel, Halifax, NS
---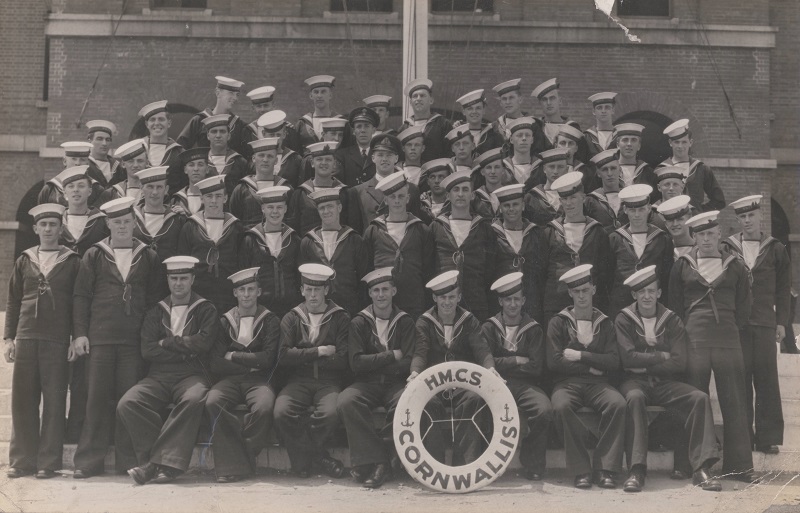 Hood Division - HMCS Cornwallis 08 Jun 1942 - 10 Aug 1942
During the period 02-08 Aug 1942 the course received seamanship training onboard ship
Click on the above photo to view the names written around the edge of the photo
The names around the frame of the photo have been transcribed on the Hood Division New Entry course page
---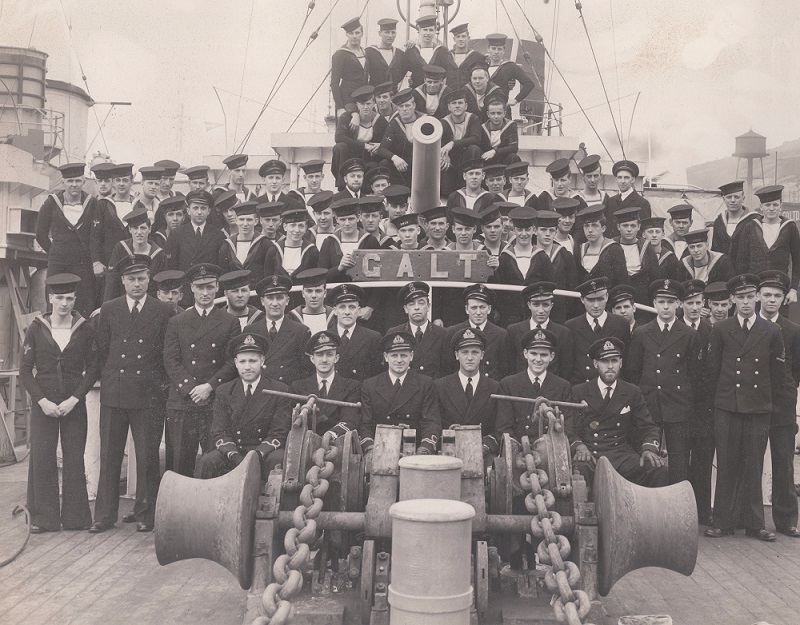 HMCS GALT K163
05 Jul 1943
---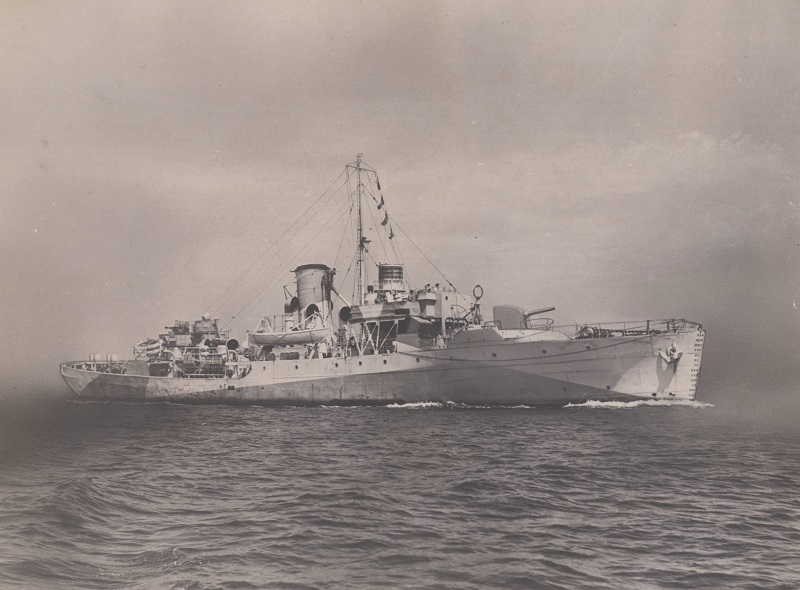 HMCS GALT K163
---