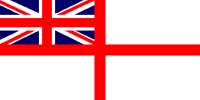 For Posterity's Sake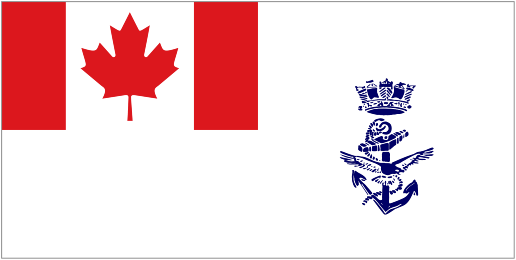 A Royal Canadian Navy Historical Project
In memory of those who have Crossed the Bar
Gordon Wilson Hendery

Lieutenant-Commander, O-32380, RCN(R)

Born: 20 Feb 1921, Montreal, Quebec

Died: 04 Feb 2019, Burlington, Ontario
HENDERY, Gordon Wilson - In his 96th year, has passed away peacefully with family at his side, at Sunrise Senior Living in Burlington, on February 4, 2017. Born in Montreal, February 20, 1921, Gord was the son of Gordon and Jessie (Wilson). He was raised and schooled in Montreal. He spent teenage summers at Nobel working for CIL under Mr. Philo Yancy, his step-father. And he spent many childhood summers and vacations at his beloved Cacouna, near Rivière du Loup Québec. He loved the monarchy and served proudly with the Royal Canadian Navy after Officer training at Royal Rhodes. His last commission was aboard HMCS Prince Henry. On July 2015, Gord was awarded Chevalier de la Légion d'Honneur by the French Government. Gord raised a loving family in Burlington and retired from a rewarding career with Hostmann-Steinberg Printing Inks of Toronto. In not so distant years, he was often a guest speaker during Remembrance Day services for local grade ten history students. He was quite involved in The Memory Project and talks about wartime experiences in the book Rare Courage. He was a member of Wellington Square United Church, a member of Burlington Probus, a foster parent, an avid curler, a fisher and hunter, an accomplished piper, a painter, a lover of music. Gordon will be truly missed by wife Marnie (Roy), sons Richard and John, grandson Jeffrey (Stephanie), great-grandson Evan, and is predeceased by grandson Johnathan. A Service of Remembrance will be held at Wellington Square United Church, 2121 Caroline Street, Burlington, on Saturday, March 4, 2017 at 10:30 a.m. Reception to follow at the church. Interment of ashes will take place at a later date. Flowers gratefully declined. If desired, expressions of sympathy to the Joseph Brant Hospital Foundation or The Salvation Army would be sincerely appreciated by the family.
Ships served in:
HMCS ROYAL ROADS - Prob SLt, RCNVR (Navy List Apr 1942)
RCN BARRACKS ESQUIMALT - Appointed to Naden, RCN Barracks Esquimalt 06 Aug 1942 as a SLt, RCNVR (Navy List Sep 1942)
ROYAL NAVY - List as training with Royal Navy 05 Nov 1942 as a Slt, RCNVR (Navy List Aug 1943)
COMBINED OPERATIONS UK - Appointed to HMCS Niobe for Combined Operation UK as a LT, RCNVR 14 Dec 1943
HMCS PRINCE HENRY - Appointed to Prince Henry 21 Feb 1944 at Lt, RCNVR (Navy List May 1944)
LCA 736 - (The Nauticapedia). LCA 736 as part of the 528th LCA Flotilla which was assigned to HMCS Prince Henry.
HMCS STADACONA - Appointed to Stadacona for disposal or training 07 Mar 1945 as a Lt, RCNVR (Navy List Mar 1945)
RETIRED LIST - as a Lt, RCN(R) (seniority 22 Dec 1942) (Navy List Jul 1949)
HMCS PREVOST (Retired List) - as a LCdr, RCN(R) (seniority 22 Dec 1950) (Navy List Jul 1952)
HMCS STAR (Retired List) - as a LCdr, RCN(R) (Navy List Jul 1953). Last listed at HMCS Star (Retired List) in the Jul 1960 Navy List