---
HMCS NAPANEE K118
Flower Class Corvette
---
HMCS NAPANEE

gunshield art

HMCS NAPANEE K118

RCN photo
Laid down: 20 Mar 1940

Launched: 31 Aug 1940

Commissioned: 12 May 1941

Paid off: 12 Jul 1945

Fate: Sold to Steel Co. of Canada, Hamilton, Ont., in Jun 1946 and broken up in the same year.
Commissioned at Montreal on 12 May 1941, NAPANEE arrived at Halifax on 17 May 1941. She was assigned initially to Sydney Force but transferred in Sep 1941 to Newfoundland Command, leaving Sydney for Iceland with convoy SC.47 on 29 Sep 1941. She served on that route until Jan 1942, when she sailed with SC.65, the first of many "Newfie-Derry" convoys she would escort until Aug 1944. The worst of them was ON.154, which lost 14 ships in Dec 1942, but NAPANEE assisted in sinking one of its attackers, U 356, on 27 Dec 1942. In Mar 1943, she made a side trip to Gibraltar with EG C-1, which she had joined in Sep 1942. She arrived at Montreal 22 May 1943, for a five-month refit, including fo'c's'le extension, afterward working up at Pictou and joining EG C-3. She left 'Derry for the last time on 03 Aug 1944, refitted again at Pictou, then carried out three weeks' workup in Bermuda. On her return she joined EG W-2, on the "triangle run" until the end of the war.
On 03 Feb 1945 Venture GR.V #2266 of 145 Sqn (British) crashed near the convoy it was escorting in the Atlantic just off Halifax. Sgt J.M. McColman, Sgt J.M. Northgrave RCAF (USA), F/O R.E. O'Connell and F/O J.M. Smith missing. ML Q112 and HMCS NAPANEE closed the downed aircraft to search for survivors, but none were found. The following are statements of the witnesses to the crash and the events immediately thereafter:
1) Lt Wallace Duggan, RCNVR, CO Q112; 2) Lt Herbert Dow, RCNVR, Q112; 3) AB RDIII Gerald Merette, RCNVR, Q112; 4) L/Ck E.I. Seigrig, RCNVR, Q112; 5) Lt George Powell, RCNVR, CO HMCS NAPANEE; 6) B. DesCotes, RCNVR, HMCS NAPANEE; and 7) AB Graeme Ferrier, HMCS NAPANEE
Paid off 12 Jul 1945, at Sorell, she was broken up at Hamilton in 1946.
U-Boats Sunk: (1) U-356 sunk on 27 Dec 1942 by HMCS ST LAURENT H83, HMCS CHILLIWACK K131, HMCS BATTLEFORD K165 and HMCS NAPANEE K118 in position 45-30 N, 25-40 W
(2) U-163 (Korvkpt Kurt-Eduard Engelmann) a type IXC U-boat, on 13 Mar 1943 by HMCS NAPANEE K118 and HMCS PRESCOTT K161 in the Bay of Biscay. Of her crew of 57 there were no survivors.
---
Photos and Documents Ship's company photos The Ship's Bell
Battle for Convoy BX-141 Battle for Convoy ONS-154 Battle for ONS 154
---
Commanding Officers
LCdr Andrew Hedley Dobson, RCNR - 12 May 1941 - 08 Dec 1941
Lt Stuart Henderson, RCNR - 09 Dec 1941 - 02 Jun 1944
A/LCdr George Alvin Powell, RCNVR - 03 Jun 1944 - 12 Jul 1945
---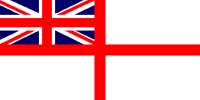 In memory of those who have crossed the bar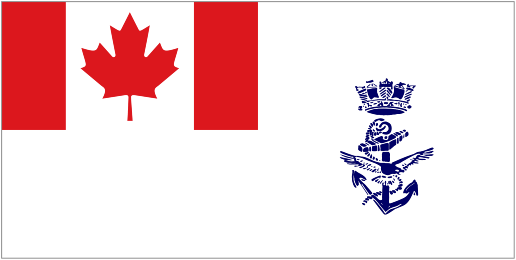 They shall not be forgotten
---
Former Crew Members
Angus, Richard Henry, Lt, RCNVR - 12 May 1941

Blachford, Robert Oswald, SLt, RCNVR - 30 Mar 1942

Caldwell, Sig

Clark, Kenneth Dawson, SLt, RCNVR - 30 Jul 1943

Davies, L/Sig

Dobson, Andre Hedley, LCdr, RCNR - 10 Mar 1941 (Stand by) / 12 May 1941

Evans, Coder

Gillis, L., Tel

Guest, Kenneth Tufts, SLt, RCNVR - 25 Feb 1942

Hotte, Ronald, Sig

Jordan, L/Coder

Lee, Denis David, SLt, RCNVR - 26 Jul 1943

Lewis, Richard Paul Travers, Mate, RCNR - 12 May 1941

Lindsey, Gordon John, SLt, RCNVR - 26 May 1942 / Lt, RCNVR - 26 May 1943

Martin, Bob, L/Tel

Masion, Sig

Miller, Robert Dean, Lt, RCNVR - 29 Jan 1945

Mills, Timothy Stuart, Lt, RCNVR - 03 Jun 1944

Owen, Connolly, Sig

Potter, Jerry, Tel, RCN

Russel, Neil J., Lt, RCNVR - XO - 1945

Shorthill, William Walker, SLt, RCNVR - Jan 1945

Taylor, Frederick Jamieson, A/Lt, RCNVR - Jan 1945

Taylor, Lt, Signals Officer
---
Photos and Documents
Unidentified sailor on HMCS NAPANEE's gun deck with her gunshield art clearly visible

Courtesy of Roger Litwiller

HMCS NAPANEE K118

Source: Flickr photo collection of Ron Bell

Lt Stuart Henderson receiving a gift of appliances for HMCS NAPANEE after her refit in Montreal, Oct 1943

From the collection of Stuart Henderson, LCdr, RCN, ret'd

Courtesy of Rod Henderson

Officer on HMCS NAPANEE K118

From the collection of Philip Goodfellow

Courtesy of Michael Goodfellow

Unknown PO by HMCS NAPANEE K118's gunshield art

From the collection of Philip Goodfellow

Courtesy of Michael Goodfellow

Philip Goodfellow at the chart table on HMCS NAPANEE K118

From the collection of Philip Goodfellow

Courtesy of Michael Goodfellow

Unknown sailors on HMCS NAPANEE K118

From the collection of Philip Goodfellow

Courtesy of Michael Goodfellow

HMCS NAPANEE K118 conducting a stern fueling

From the collection of Philip Goodfellow

Courtesy of Michael Goodfellow

A green officer getting his sea legs

Phillip Goodfellow on HMCS NAPANEE K118

From the collection of Philip Goodfellow

Courtesy of Michael Goodfellow

Philip Goodfellow (right) and unknown sailor on HMCS NAPANEE K118

From the collection of Philip Goodfellow

Courtesy of Michael Goodfellow

Unknown officer on HMCS NAPANEE K118

From the collection of Philip Goodfellow

Courtesy of Michael Goodfellow

HMCS NAPANEE K113 - note her gunshield art

From the collection of Robert Macklem

Courtesy of Kelly Macklem

HMCS NAPANEE K118 (left) and HMCS Timmins K223 (right) at St. John's, Nfld

From the collection of Dalton Kaye, Tel, RCNVR

Courtesy of Steve Kaye
---
(HW08) NAPANEE on launch day, 31 Aug 1940 at Kingston Shipbuilding Yards (HW09) NAPANEE being launched (HW10) NAPANEE nearing completion at the Kingston Shipbuilding yards in Mar 1941
From the collection of Henry J. (Hank) Winsor, RCNVR
Courtesy of Roger Litwiller
---
(WL06) Wesley Vincent, Yeoman of Signals, from Toronto, ON, on HMCS NAPANEE K118
(WL07) Sailors from HMCS NAPANEE K113 at Jack Dempsey's, New York, New York. L-R: Unknown civilian, Allen Dixson, Ralph Balum, American sailor, Bill Lumley
(WL08) Souvenir from Jack Dempsey's
(WL09) An HSD, a ship's cook and Bill Lumley (rear) on HMCS NAPANEE K118
(WL10) Message received by HMCS NAPANEE K118 when she was about 300 miles off St. John's, Newfoundland
---