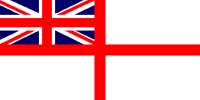 For Posterity's Sake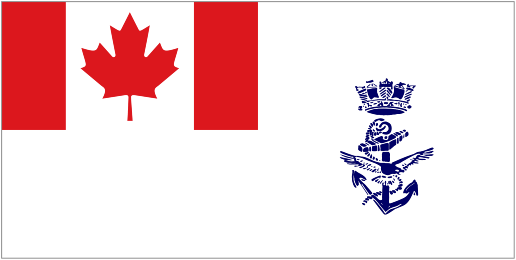 A Royal Canadian Navy Historical Project
HMCS FRONTENAC K335
| | |
| --- | --- |
| | HMCS Frontenac K335 |
Laid down: 19 Feb 1943

Launched: 02 Jun 1943

Commissioned: 26 Oct 1943

Paid off: 22 Jul 1945

Fate: Sold in Oct 1945. Final disposition unknown.
Built at Kingston, Ont., Frontenac was commissioned there on 26 Oct 1943. She arrived at Halifax in mid-Dec 1943 and carried out working-up exercises in St. Margaret's Bay in Jan 1944. She was then assigned to EG 9, Londonderry, and made the crossing in Mar 1944 as escort to convoy SC.154. It was decided, however, the EG 9 should be made up only of frigates, and Frontenac returned to St. John's where in May 1944 she joined EG C-1. She left Belfast 19 Dec 1944 to escort ON.273, her last westbound convoy, and early in Jan 1945, commenced three months' refit at Liverpool, N.S. On completion she was assigned to Halifax Force and sent to Bermuda to work up, but saw little further service before being paid off at Halifax on 22 Jul 1945. She was then taken to Sorel, but was sold in Oct 1945 to the United Ship Corp. of New York.
Photos and Documents Ship's company photos The Ship's Bell
Commanding Officers

A/LCdr E.T.F. Wennberg, RCNVR - 26 Oct 1943 - 15 Mar 1945

Lt Donald Richard Baker, RCNVR - 16 Mar 1945 - 22 Jul 1945
In memory of those who have crossed the bar

They shall not be forgotten

1922-1945

____-2013

1925-1970

1914-1991

1921-1989

1926-2007

1922-1995

1919-2013

1925-2007

1917-2014

____-2014

____-2006

____-2005

1911-2002

Count Frontenac

Ship's Mascot
Former Crew Members

Alexander, Joseph Brittain, Slt, RCNVR - Jan 1945

Hare, David Patrick, Slt/Lt, RCNVR - 1943-1944

Hutchinson, Wesley David, Slt, RCNVR - Jan 1945

Matestead, Stan

Maxwell, Thomas William, Lt, RCNVR - 19 Mar 1945

Overend, Ernest Gordon Miles, Slt, RCNVR - 26 Mar 1945

Robinson, Peter Lewis, A/Lt, RCNVR - 28 Jul 1944

Siberry, Frederick Stewart, Lt, RCNVR - 26 Feb 1945

Simpson, Peter Marnock, A/Wt (E), RCNVR - 02 Apr 1945
Photos and Documents
HMCS Frontenac K335

HMCS Frontenac

From the collection of Leonard Putnam

Courtesy of Stuart Graham

(JB01) John Boothman on HMCS Frontenac (JB02) John Boothman on HMCS Frontenac, Dec 1944 (JB03) John Boothman and shipmates - Robert S. Brown 1st on right (JB04) Engineroom hatch on HMCS Frontenac, STBD side aft looking forward (JB05) HMCS Frontenac in bad weather - Port side mid ships looking aft (JB06) Stan Matestead and John Boothman (JB07) Refit Base

(JB08-JB09) HMCS Frontenac on the slips. Frontenac was in refit at Liverpool, NS from Jan to Mar 1945 (JB10) Troopship seen from HMCS Frontenac (JB11) Depth charge exploding behind a corvette - believed to be HMCS Frontenac

From the collection of John Boothman, Stoker, RCNVR

Courtesy of Dave Boothman

(CS01) "Good fishing in Bermuda - 340 lbs" - Kenneth Munroe on HMCS Frontenac (CS02) Curt Soderstom on HMCS Frontenac (CS03) "My family" (CS04) Officers on HMCS Frontenac (CS05) Officers on HMCS Frontenac (CS06) "Myself and a shipmate" on HMCS Frontenac (CS7) Unknown sailor in the engine room of HMCS Frontenac

(CS08) Curt Soderstrom (left) and shipmate on HMCS Frontenac (CS09) "Flat tire" - Curt Soderstrom "stranded" with a flat tire (CS10) Curt Soderstrom, date and place unknown (CS11) "Get that pose" - Curt Soderstrom, date and place unknown (CS12) HMCS Frontenac - "A picture of the ship. Lovely isn't it"

From the collection of Curt Soderstrom

Courtesy of Alan Soderstrom

(GS01) Allied Submarine P252 (GS02) Unknown allied sub (GS03) Unidentified officer on the bridge of HMCS Frontenac K335 (GS04) Unidentified Frontenac sailor ashore - location unknown (GS05) HMCS Halifax K237 (GS06) Unidentified sailors on HMCS Frontenac K335 (GS07) Unknown ship - possibly a troop ship

(GS08) Unidentified sailor leaning on the rocket launcher on HMCS Frontenac K335 (GS09) Ships in convoy (GS10) Gilbert Smith (right) on HMCS Frontenac K335 (GS11) Gilbert Smith (2nd from right) and shipmates by the ship's sea boat on HMCS Frontenac K335 (GS12) Gilbert Smith by the ship's sea boat on HMCS Frontenac K335 (GS13) After signal lamp / searchlight tower and after gun tub on HMCS Frontenac K335 (GS14) Gilbert Smith (2nd from left) and shipmates on HMCS Frontenac K335

(GS15) Gilbert Smith on the 21-inch signal lamp on HMCS Frontenac K335 (GS16) Gilbert Smith (2nd from right) and shipmates on HMCS Frontenac K335 (GS17) Unidentified sailor on the after signal lamp / searchlight tower on HMCS Frontenac K335 (GS18) Unidentified sailor holding a machine gun on HMCS Frontenac K335 (GS19) US Landing Craft 621 (GS20) Coder Gilbert Smith with mascot "Count Frontenac" on HMCS Frontenac K335 (GS21) Coder Gilbert Smith (left) and shipmate with mascot "Count Frontenac" on HMCS Frontenac K335

(GS22) Unidentified sailors relaxing by the forward gun on HMCS Frontenac K335 - note convoy ships in background (GS23) Gilbert Smith (centre) and shipmates by depth charge thrower on HMCS Frontenac K335 (GS24-GS25) Sailors on duty boat either leaving from or returning to HMCS Frontenac K335 (GS26) Unidentified Frontenac sailor ashore (GS27) Unidentified Frontenac sailor ashore (GS28) Unidentified Frontenac sailor ashore

(GS29) Unidentified Frontenac sailors ashore .... one has garnered the attention of a local monkey (GS30) Unidentified Frontenac sailors ashore (GS31) Unknown torpedoed merchant ship - convoy escort to right of ship searching for / picking up survivors (GS32) Gilbert Smith (left) and shipmate ashore (GS33) Unidentified Frontenac sailors ashore (GS34) Unidentified Frontenac sailors ashore

(GS35) Unidentified Frontenac sailors ashore (GS36) Gilbert Smith ashore - location unknown (GS37) Frontenac sailors ashore - Gilbert Smith centre

Photos from the collection of Coder Gilbert John Smith, RCNVR

Courtesy of Sharon Wing