---
HMCS FREDERICTON 337
Halifax Class Frigate
---
STALKER OF THE SEAS

HMCS Fredericton 337

Courtesy of John Hawley

Click on the above photo to view a larger image

Battle honours and awards: Atlantic 1942-45, Arabian Sea
Laid down: 25Apr 1992 at Saint John, NB

Floated up: 26 Jun 1993

Commissioned: 10 Sep 1994

Paid off: 06 Oct 2011 for refit

Re-commissioned:

Paid off:
Floated up at Saint John on 26 Jun 1993, Fredericton was commissioned there on 10 Sep 1994, and was to be based at Halifax. On 05 Apr 1995, while in the Gulf of Aden on a tour of Middle East ports to demonstrate Canadian warship technology, Fredericton answered a distress call from the yacht Longo Barda, which was under attach by pirates. On 28 Nov 1995, "Freddie" departed Halifax for a six-month tour in the Adriatic with SNFL, acting as flagship from 29 Feb to 11 Mar 1996, and then from 17 to 19 Mar 1996 as flagship to Standing Naval Force Mediterranean (SNFM). She returned home on 4 Apr 1996. In the fall of 1996 she took part in a NATO exercise in the Norwegian Sea, suffering storm damage on the homeward journey. She was again employed as a NATO unit 06 Jan - 15 Apr 1997 and 21 Mar - 14 Aug 2000. Fredericton participated with SNFL again between 05 Mar and 27 Jul 2001.
On 6 May 2009 a fire broke out in the forward engine room of the Fredericton. The fire was suppressed within a few minutes and the ship made a brief stop at the home base of Halifax before being given the all-clear to return to sea. Fredericton departed Halifax, N.S. on 25 Oct 2009 to commence her transit to the Gulf of Aden, northern Arabian Sea and Gulf of Oman. She became part of Standing NATO Maritime Group 1 (SNMG1) in Nov 2009 and remained with SNMG1 until Feb 2010 conducting counter-piracy patrols in the Gulf of Aden and Somali Basin. On 18 Nov 2010, HMCS Fredericton "briefly came into contact" with USNS Kanawha during a replenishment-at-sea manoeuvre off the coast of Florida. There were no injuries, but both ships suffered "superficial" damage consisting of scrapes and dents on both hulls.
On 30 Dec 2014 Fredericton departed Halifax for the Mediterranean to replace HMCS Toronto as Canada's contribution to OP REASSURANCE. During the seven-month long deployment she visited 13 different countries and 23 ports; sailed in the Mediterranean, Black, Baltic and North Seas; completed 23 Replenishments at Sea; and, sailed 32,532 NM (60,250 kms). After being relieved by HMCS Winnipeg, Fredericton returned to Halifax on 12 Jul 2015.
On 05 Jan 2016, HMCS Fredericton departed Halifax for the Mediterranean Sea in support of OP REASSURANCE. On 11Feb 2016 HMCS Fredericton was detached, along with FGS Bonn and TCG Barbados, to move immediately to the Aegean Sea to assist in ending the human smuggling of migrants between Turkey and Greece.
After completion of EXERCISE SPARTAN WARRIOR 24 Oct -16 Nov 2016, HMCS Fredericton visited the ports of Havana, Cuba; Cartagena, Colombia; and Veracruz, Mexico.
On 20 Jan 2020 HMCS FREDERICTON departed Halifax for a 6-month deployment in the Mediterranean with Standing NATO Maritime Group Two (SNMG2) as part of OP REASSURANCE. During her deployment, on 29 Apr 2020, the CH-148 Cyclone operating from HMCS FREDERICTON crashed in the Ionian Sea (between Italy and Greece) with 6 crew members onboard. The Cyclone, which had been on a patrol mission on behalf of NATO, was returning to HMCS FREDERICTON and crashed on its approach, in sight of the ship. All 6 onboard the Cyclone died in the crash. HMCS FREDERICTON returned to Halifax on 28 Jul 2020.
---
Photos and Documents Commissioning Book Gunshield and Shipboard Art Ship's Company Photos
---
Commanding Officers
Cdr D.J. Gallina - 20 Sep 1993 - 20 Aug 1995

Cdr K.D.W. Laing - 20 Aug 1995 - 30 May 1997

Cdr G.D. Switzer - 30 May 1997 - 03 May 1999

Cdr. P.C. Avis - 03 May 1999 - 15 Jul 2001

Cdr B. Ryan - 15 Jul 2001 - 11 Jan 2002

Cdr H.T. Harsch - 11 Jan 2002 - 29 Aug 2003

Cdr J.F. Newton - 29 Aug 2003 - 30 Dec 2005

Cdr G. Couturier - 30 Dec 2005 - 20 Jun 2007

Cdr J.R. Auchterlonie - 20 Jun 2007 - Jan 2009

Cdr S.M. Waddell - Jan 2009 - 10 Jun 2010

Cdr J. Zorz - 10 Jun 2010 - 27 Jul 2011

Cdr A. Wamback - 27 Jul 2011 - 12 Jul 2012

Cdr. James S. Salt - 12 Jul 2012 - 23 May 2014

Cdr. J. Murray - 23 May 2014 - 13 Jul 2015

Cdr. Trevor MacLean - 13 Jul 2015 - Present
---
Captain for the day
Captain for the day is a tradition in the RCN where during the ship's Christmas celebrations, the Commanding Officer changes place with the youngest member of the ship's company.
Ron Carter - 2011
---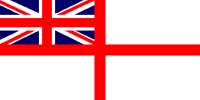 In memory of those who made the ultimate sacrifice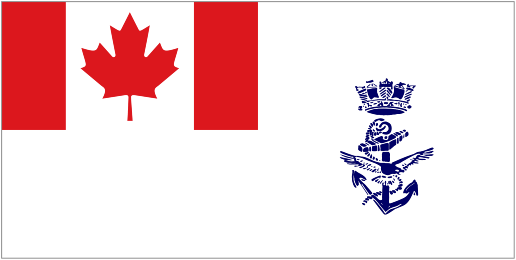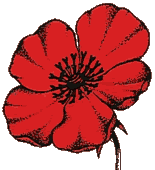 Lest We Forget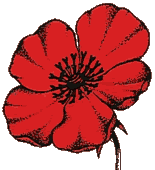 MCpl, AESO, RCAF

killed - 29 Apr 2020

SLt, MSE, RCN

killed - 29 Apr 2020

Capt, Pilot, RCAF

killed - 29 Apr 2020

Capt, Pilot, RCAF

killed - 29 Apr 2020

Capt, ACSO, RCAF

killed - 29 Apr 2020

SLt, RCN

killed - 29 Apr 2020
---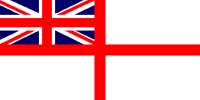 In memory of those who have crossed the bar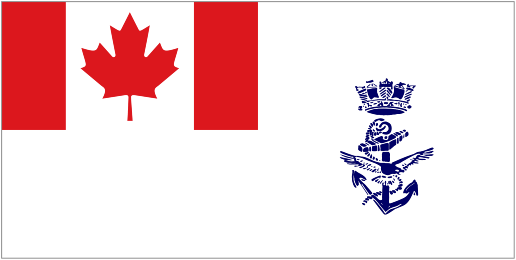 They shall not be forgotten
---
Former Crew Members
---
Photos and Documents
Burial at Sea

HMCS Fredericton 337, 90 miles south of Main a Dieu, Cape Breton Island, Nova Scotia, enroute to the Grand Banks of Newfoundland for a fishery patrol, and burying three Royal Canadian Navy veterans of the Battle of Atlantic. Its minus 20.

In 2006, we were headed out to the Grand Banks of Newfoundland for a fish patrol and along the route we hadthe task of scattering the ashes of three word war II naval veterans who had recently passed away. I stopped the ship and drifted downwind while the team prepared the service. Normally we undertook these solemn ceremonies on the quarterdeck but in this instance, I sought to present the families with a stunning photo that captured the cold and loneliness of the wintertime north Atlantic were these brave men had served. 90 kilometers south of "the hand of god" is very cold ocean in January and survival time for crew members from a ship sunk in the battle of the Atlantic was measured in minutes. The encrustation of ice on the superstructure leaves no doubt these waters are as inhospitable today, minus the hunting wolf packs, as they were in 1941.

Courtesy of John Newton, Rear-Admiral, RCN

© 2006 John Newton

Petty Officer 2nd Class Jason Sparkes of HMCS Fredericton, was presented with the Star of Courage by His Excellency the Right Honourable David Johnston, Governor General of Canada, in a ceremony this week at Rideau Hall in Ottawa - Dec 2013.

PO2 Sparkes (left), a volunteer firefighter in the Halifax area, was honoured for his bravery following a harrowing rescue in 2010. On that stormy November day, he and other first responders were called to Peggy's Cove after a wave washed a man off the rocks. During the search for the victim, an RCMP constable was also swept into the ocean. Thanks to the efforts of PO2 Sparkes and others, the constable was rescued from the water. Tragically, the original victim could not be saved.

The Star of Courage is the second-highest award for bravery within the Canadian system of honours and is presented to individuals who have performed acts of conspicuous courage in circumstances of great peril.

Source: Royal Canadian Navy website

The HMCS Fredericton bears the brunt of winter after having returned from a patrol off the Grand Banks of Newfoundland, 26 Mar 2007

Source: Speaker of the House website

The crew of HMCS Fredericton test fires the ship's 57mm gun in the Arabian Sea recently (IN 2010)

DND Photo / Photographer: Cpl Peter Reed

HMCS Fredericton after being hit by a rogue wave (about halfway between Nfld and Iceland) Exercise Northern Lights - Bright Horizons, Aug 96. Notice the power panel inside the gun (photo 2); it's actually leaning forward because the welds supporting the frame behind it are broken.

Courtesy of Ron Eccles

HMCS Fredericton 337

A view through the periscope of HMCS Windsor

Taken in 2006 during Operational WUPS

Courtesy of Chris Blackstock

HMCS Fredericton 337 in Lancaster Sound, 2005

Courtesy of John Newton, Rear-Admiral, RCN

© 2005 John Newton

HMCS Fredericton patrols the Northwest Passage, 2005

Patrolling the north has been given a new emphasis for the Canadian navy as climate change starts showing effects in the duration of the navigation season, diminishing ice extent and thickness, and as a consequence, improved conditions for commercial shipping to use the Arctic sea routes to achieve shipping economies.

Here HMCS Fredericton carves a turn to safely navigate past an iceberg calved from the Greenland ice sheet and which had become stuck in currents within Lancaster Sound.

Canada's navy operates as a compliment to the Canadian Coast Guard which deploys its large icebreakers far and wide in the North in support of communities, commercial shipping, science expeditions and as an expression of clear sovereignty intent by the government of Canada.

Courtesy of John Newton, Rear-Admiral, RCN

© 2005 John Newton

HMCS Fredericton patrols the Northwest Passage, 2005

The lifebuoy sentry serves a lonely vigil on the quarterdeck 24 hours a day at sea. In the arctic the midnight sun of the summer keeps him company, as do the more frequent visits of members of the ship's company who join him between watches to see the unusual light and sights. Here the ship, HMCS Fredericton patrols westward in the Northwest Passage.

Courtesy of John Newton, Rear-Admiral, RCN

© 2005 John Newton

HMCS Fredericton transits the North Atlantic en route to join OP REASSURANCE - 09 Jan 2016

DND/RCN photo

HMCS Fredericton transits the Strait of Gibraltar en route to join OP REASSURANCE - Jan 2016

DND/RCN photo

HMCS FREDERICTON 337 enters United States Naval Station, Mayport, Florida, at the end of Spartan Warrior, on 03 Nov 2016

Credit: Tony Chand, Formation Imaging Services

© Crown Copyright DND/MDN

Port visit, Havana, Cuba 20-22 Nov 2016

HMCS FREDERICTON 337 passes Morro Castle as she arrives in Havana Cuba 20 Nov 2016

Credit: Corporal Kenneth Galbraith, Formation Imaging Services

© 2016 Crown Copyright DND-MDN

Committal of Ashes Ceremony onboard HMCS FREDERICTON - 21 Jul 2020

On 21 July, HMCS Fredericton conducted a Committal of Ashes ceremony for six souls, five sailors who previously served in the RCN and one CAF chaplain. The ceremony was conducted on the ship's transit home to Halifax. PO1 Phil Anderson baked a bread wreath and anchor to give to the sea in honour of the six souls who chose the Atlantic ocean as their final resting place.

HMCS FREDERICTON 337 arrives in Halifax after her deployment on OP REASSURANCE - 28 Jul 2020

Photographer: Doug Struthers

HMCS FREDERICTON 337 - 17 Oct 2021

COM SNMG1 on Twitter: HMCS FREDERICTON left Den Helder this morning after its Rest & Maintenance Period; will join SNMG1 ships ESPS ALMIRANTE JUAN DE BORBON, NRP CORTE-REAL, BNS LEOPOLD I, HNoMS MAUD & HNLMS VAN AMSTEL to resume Fleet Operational Sea Training.

HMCS FREDERICTON 337 in Reykjavik, Iceland - 10 Dec 2021

HMCS FREDERICTON 337 in Halifax, NS - Fleet Week Sep 2023

Courtesy of / © Roger Litwiller 2023
---