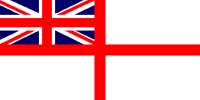 For Posterity's Sake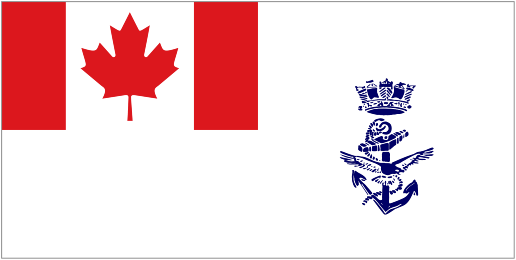 A Royal Canadian Navy Historical Project
In memory of those who have Crossed the Bar
Howard C. (Howie) Eames

Leading Stoker, V35911, RCNVR

Born: 28 Apr 1924, Selkirk, Manitoba

Died: 17 Oct 2010, Victoria, British Columbia
EAMES, Howard C. (Howie) - It is with great sorrow that we announce the passing of Howard (Howie) C. Eames, beloved husband, father, grandfather, great-grandfather, uncle and friend. He was born in Selkirk, Manitoba, April 28, 1924 to Albert and Sadie Eames. Howie was predeceased by his parents, his brothers Hugh and Albert and by his sisters Muriel and Margaret, and survived by his sister Sadie Grossi. He leaves his loving wife Alice (Allie), after 67 years of marriage; sons Harry (Glenda) and Howard (Sherry); daughter Catherine (Ken Ward) and Jean; his grandchildren and great-grandchildren. (Madeleine, his face lit up whenever he saw you!) Howie proudly served his country in World War II as a Leading Stoker 1st Class aboard HMCS Prince David. He, along with his shipmates, was part of the first wave of the D-Day assault. Serving the veterans of that war became a huge priority for him. He was a member of the Chief and PO's Association and of the Royal Canadian Legion (Trafalgar Pro Patria/Branch 292), and was also a member of the Fraternal Order of Eagles (Aerie #12). He was the Sick and Visiting Officer for the Chiefs and PO's for the past 14 years. He visited hospitalized veterans in all the hospitals and lodges and nursing homes on Lower Vancouver Island. In the 14 years of this position, he made 17,000+ visits. He was dedicated to making sure those veterans had at least one visitor a week. Howie worked for over 40 years for Macintyre & Harding Ready-mix Company, which later became Trio Ready Mix. He was a square dance caller for 21 years and had the largest gathering of clubs on Lower Vancouver Island. He and his wife Alice also taught round dancing for many years. He was an avid gardener who shared much of his bounty with those less fortunate. He was also a terrific fisherman who fished the waters off Vancouver Island for 30 years. Howie was a person with an extremely good work ethic who always put his family's needs first. He will be missed sorely by all who knew and loved him. The family wishes to extend a special thank you to Dr. Stephen Sullivan for his compassion. A celebration of Howie's life will take place on Monday, October 25 from 2-4 p.m. at the Royal Canadian Legion, Trafalgar/Pro Patria Branch #242, 411 Gorge Road East, Victoria. Flowers gratefully declined. If you wish, a donation may be made to the Salvation Army or the charity of your choice.
Howie served in the RCNVR from 10 Jun 1942 to 15 Sep 1945
Leading Stoker Howard Eames (from the Chiefs and Petty Officers Association Esquimalt Bulletin)
Howard Joined the RCNVR at Winnipeg in June, 1942 when he was 18 year old. He took his basic training in HMCS York in Toronto and was then drafted to HMCS Naden where he took a Stoker's course.
He was then drafted to HMCS Prince David in Nov 1942 and remained in that ship until June 1945. While in Prince David, the ship participated in the Normandy Invasion, the invasion of Southern France and finally the liberation of Greece. While in the Mediterranean, the Prince David hit a mine. The ship was patched up in North Africa and in Mar 1945 ordered to return to Esquimalt, 6700 slow miles away. After arrival in Esquimalt, Howie was drafted to HMCS Armentieres and remained there until discharged.
Fifty years after the liberation of Greece, a number of Prince David's crew met in Vancouver where the Greek Ambassador to Canada presented them with a Greek medal.
During the war, Howie met and married Alice Lewis.
He remained in Victoria after his discharge.
Ships served in:
---