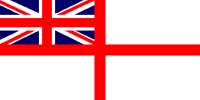 For Posterity's Sake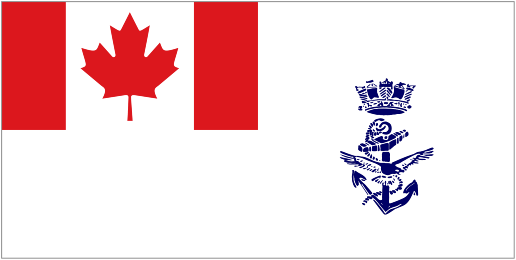 A Royal Canadian Navy Historical Project
In memory of those who have Crossed the Bar
Herbert (H.J.) (Jack) Simmons

V49240, RCNVR
SIMMONS, Herbert (H.J.) (Jack), V49240, RCNVR - Date of passing unknown
Jack was survived by his wife Jean who passed away 12 Oct 2011. Jean's obituary is listed below. It appears that the photos of Albert, Robert and William Brown from Jack's collection are Jean's brothers.
Simmons, Jean - Passed away peacefully at Taunton Mills on Wednesday, October 12th, 2011 at the age of 91. Loving daughter of the late Olive and Robert Brown. Beloved wife of the late Herbert "Jack". Jean was a loved sister of Audrey (John Savage), Bob (Gwen Brown), Al Brown, Ruth (Frank Smythe), William and Jean Brown. She will be dearly missed by many nieces and nephews, as well as by special friend Mathew Boah and family. Jean will be fondly remembered for her love of travel and animals. She will be missed by her travel mates. As per Jean's wishes there will be no formal service and private interment will take place at a later date. Arrangements entrusted to Oshawa Funeral Home, 847 King St. West (905-721-1234). Memorial donations will be gratefully accepted for David Sheldrick Foundation in Kenya or Durham Region Humane Society (Oshawa).
If anyone can provide any additional information of H.J. Simmons, they are requested to EMAIL the webmaster. Thank you
Ships served in:
The photos below are from the photo album of H.J. Simmons that was donated to RCSCC Bowmanville, Ont. This album was scanned and some of the photo relating to Jack's wartime service are shown here. Not all the photos are posted here - some have been placed in the galleries of the ship they pertain to. From the photos is appears that Jack served on HMCS Saskatchewan H70 but it is also possible he served on Fairmile MLs Q053, Q088 and Q099 as there were 3 Christmas cards in this album from those three Fairmiles with Jack's signature.
photo 1

photo 2

photo 3

photo 4

photo 5

photo 6

photo 7

photo 8

(1) H.J. Simmons (2) This photo was labeled Jack and Bill Shill on HMCS Saskatchewan. In this photo they are on the fo'c's'le of a Fairmile motor launch. It is not known if, when this photo was taken, they were still crew members of HMCS Saskatchewan H70 and had a photo taken on a Fairmile or if the photo was mis-labelled and they were in fact crew members of one of the Fairmiles. (3) This image is double exposed but shows two unknown destroyers with a submarine between them. Date and place unknown (4) Unknown destroyer (5) unknown sailor (6) (L-R): H.J. (Jack) Simmons, unknown, William Brown (7) H.J. Simmons (left) and friends in Kingston, Jamaica (8) Newspaper article on 3 brothers who are on active service - Albert, Robert and William Brown

photo 9

photo 10

photo 11

photo 12

(9) unknown group of sailors enjoying some beach time (10) unknown sailor (11) unknown sailor (12) Sailors, ship and place unknown (possibly Kingston, Jamaica)

Webmaster's note: These 4 identical photos (9-12) are also found in the collection of AB John A. Carpenter. It is apparent that both H.J. Simmons and John Carpenter served in the same ship ... it is just not known which ship

photo 13

photo 14

photo 15

photo 16

photo 17

photo 18

photo 19

photo 20

(13) George Parker (14) George Faraday, Halifax, May 1942 (15) George Faraday on unknown ship, Sep 1942 (16) Albert Brown, Nov 1940 (17) Albert Brown, Jan 1942 (18) Doug Watson, 1941 (19) Robert Brown 1940 (20) William Brown 1940

photo 21

photo 22

photo 23

photo 24

photo 25

photo 26

photo 27

photo 28

(21) unknown sailor (22) unknown sailor (23) Newspaper article on the warships of the RCN that were lost during WW II (24) Wedding announcement for Mr. & Mrs. H.J. Simmons (25) University Avenue Toronto 1942. William and Robert Brown are in this group (26-27) Newspaper article on 100 new entries traveling from HMCS York, Toronto to Esquimalt by train. Note: this article was folded in half over the edge of the photo album page. The missing text between the two sections from the result of the fold is: "the gals do like sailors. In Calgary they" (28) Newspaper article on 100 new entries traveling from HMCS York, Toronto to Esquimalt by train

photo 29

photo 30

photo 31

(29) A few of the 100 sailors traveling from HMCS York, Toronto, Ont., to Esquimalt by train during WW II (30) L-R: William (Bill) Brown, Robert (Bob) Brown and John Platt (31) L-R: William (Bill) Brown, John Platt and Robert (Bob) Brown

S.T. Class 5, May 1943

1st Row: H. Sanderson, B. Fallin, Jack Simmons, W. Robinson, D. Herman, J.E. Clancy

2nd Row: H. Parnell, G.H. Olsen, B. Cormack, J. Bloomer, M. Eurke, M.R. Jenkins, William Rudy

3rd Row: N.J. Lowman, L. Helm, L.S. KelseyV.E. Hemelmass??, S.G. Johnston
---