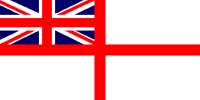 For Posterity's Sake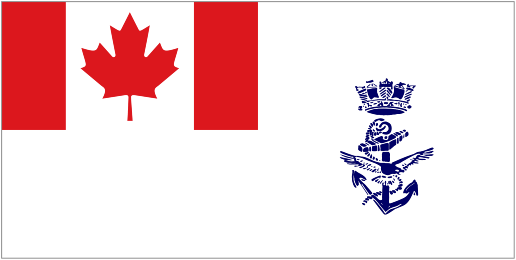 A Royal Canadian Navy Historical Project
Canadian Hospital Ship LETITIA (1944)
SS Letitia
Launched: 14 Oct 1924

Acquired by RN: 1939

Commissioned as: HMS Letitia - Armed Merchant Cruiser

Transferred to Canadian Government

Commissioned as HMCS Letitia - Hospital Ship

Sold: 1946 to Ministry of Transport, renamed Empire Brent

Sold: to New Zealand, renamed Captain Cook

Fate: Broken up in 1960
Maiden voyage from Glasgow to Montreal on 24 Apr 1925. In 1939 she was requisitioned by the Admiralty and commissioned as an Armed Merchant Cruiser. She later became a troopship and was extensively damaged in 1943 and was temporarily repaired in the USA In 1944 she was taken over by the Canadian Government and converted into a hospital ship She was sold in 1946 to the Ministry of Transport and renamed Empire Brent. While on route to Halifax in 1947, she collided with and sank the Stormont in the River Mersey. She returned to her home river Dec 1947, overhauled and refitted as a troopship for voyages to India and the Far East until 1949 In that year she began an emigration service to Australia until later in 1950 when she was laid up for about six months but returned to perform the same role, this time to New Zealand with the new name Captain Cook and her ownership eventually passed to the New Zealand government. She commenced sailings from Glasgow via Panama to Wellington on 05 Feb 1952. She arrived at Glasgow Feb 1960 on her last voyage, laid up at Falmouth and sold to British Iron and Steel Corporation taken to Inverkeithing for breaking by T W Ward Ltd.
Photos and Documents Ship's Movements - HMS/HMCS Letitia - 08 Apr 1942 - 04 Nov 1945
In memory of those who have crossed the bar

They shall not be forgotten

M-N

____-1999

W-X

1919-2014
Photos and Documents
Card from Canadian Hospital Ship Letitia

Courtesy of Hugh Muir

T.S.S. Letitia lapel pin

Private Harry Cunliffe Hirst of the Royal Canadian Regiment was seriously injured by a land mine during the battle to take the town of Rimini in Northern Italy during the fall of 1944. He was sent home on the TSS Letitia in one of the first two voyages to Halifax. On the trip he bought souvenir pins from the gift shop on the ship. One for his mother and one for his fiancée.

From the collection of Harry Hirst

Courtesy of Richard Hirst.
HOME PAGE
SHIP INDEX
CONTACT