---
HMCS U-889
Type IXC/40 U-Boat
---
HMCS U-889

From the collection of John Stewart, SLt, RCNVR

Courtesy of Jim Stewart

Click on the above photo to view a larger image

Badge associated with U-889
Laid down: 13 Sep 1943

Launched: 05 Apr 1944

Commissioned: 04 Aug 1944

Surrendered to RCN: 13 May 1945

Commissioned: 14 May 1945

Paid off: 12 Jan 1946

Transferred to the USN: 12 Jan 1946

Fate: Sunk as a torpedo target ship in 1947
U-889 was a IXC/40 type U-boat, built by Deutsche Schiff und Machinbau Ag Weser, Bremen, launched in 1944 and commissioned 04 Aug 1944. Her specifications on completion were: Displacement: 1120 / 1232 tons, Length: 252 ft, Beam: 22 ft, Draught: 19 ft, Speed: 18 / 7 kts, Armament: 6-21" TT, 2-37mm (1xII). U-889 was Commanded by Kptlt Friedrich Braeucker, and sailed from Germany by way of Norway in early Apr 1945. After an uneventful weather ship patrol and at the end of hostilities in accordance with instructions U-889 surfaced & was spotted by an RCAF Liberator some 250 miles south-east of Flemish Cap on 10 May 1945. U-889 surrender, at sea, to RCAF, U-889 hoisted the black flag of surrender to the RCAF Liberator. It took two low passes by the Liberator before the flag went up. They were arming depth charges and setting the bombsight when she made the hoist. The Liberator stood by until the ships appeared. Subsequently HMCS OSHAWA J330, HMCS ROCKCLIFFE J355, HMCS SASKATOON K158, HMCS DUNVEGAN K177 intercepted U-889 that day 175 miles SSE of Cape Race. HMCS ROCKCLIFFE and HMCS DUNVEGAN were instructed to escort U-889 into Shelburne, NS. However, 24hrs after the interception, the 2 ships passed their charge to the frigates HMCS BUCKINGHAM K685 and HMCS INCH ARRAN K667 of EG 28 some 140 miles SSE of Sable Island. An "official" surrender of U-889 took place 13 May 1945 off the Shelburne Whistle Buoy, 7 miles from the antisubmarine boom gate. U-889 was commissioned HMC S/M U-889 on 14 May 1945, for testing and evaluation, of particular interest were her acoustic torpedoes & highly developed German GHG hydrophone array. U-889 was one of 10 U-boats assigned to the U.S., as a result "a Canadian steaming crew" sailed on 11 Jan 1946 with her for Portsmouth NH. HMC S/M U-889 was Paid off 12 Jan 1946 and turned over to the USN.
---
U-889 - Report on interrogation of some crew members - Researched by / Courtesy of Derek Waller, Air Commodore, RAF, ret'd
U-boats in the Royal Canadian Navy 1945-1947 - Re-published on For Posterity's Sake with permission of the Canadian Nautical Research Society and the author, Derek Waller, Air Commodore, RAF, ret'd.
---
Commanding Officers
Lt E.A.D. Holmes, RNCR - 14 May 1945 - 27 May 1945
Lt Colin William Perry, RCNVR - 28 May 1945 - 27 Oct 1945
Lt James Rodney Johnston, RCNVR - 28 Oct 1945 - 12 Jan 1946
---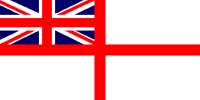 In memory of those who have crossed the bar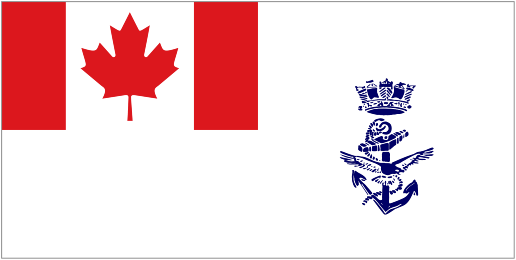 They shall not be forgotten
---
Former Crew Members
Beverley, Maurice Outhit, Lt, RCNVR - 25 May 1945
---
Photos and Documents
(U889-01) Report on the surrender of U-889 from Lt Robert Hunter, CO, HMCS DUNVEGAN to the CO, HMCS OSHAWA
(U889-02) Report on the surrender of U-889 from LCdr James Pratt, CO, HMCS OSHAWA to Capt (D) Halifax - 14 May 1945
Researched by / Courtesy of Derek Waller, Air Commodore, RAF, ret'd.
Source ref: LAC, RG 24, Vol. 11545
---
(U889-03) Canadian Naval messages on the surrender of U-889 // From the collection of John (Jack) Campbell // Courtesy of Spencer Campbell
(U889-04) Newspaper article on the surrender of U-889 // From the collection of John Acorn // Courtesy of Barry Acorn
(U889-05) First U-Boat Arrives at Shelburne, NS // From the collection of J. Vincent Wesley, CPO, RCNVR // Courtesy of Marilynn Taylor
---
(U889-06) Guarded by Canadian sailors, some of U-889's crew stand on the deck of Fairmile motor launch Q-117. The Royal Canadian Navy removed U-889's crew following the U-Boat's surrender at Shelburne, Nova Scotia. On this, its first war patrol, the submarine had left Germany in March, stopping in Norway before heading into the Atlantic in early April. It surrendered before it could carry out orders to attack shipping off the port of New York. U-889's crew were fortunate: an estimated 75 per cent of U-Boat crew members did not survive the war. CWM 20070014-016_1
(U889-07) A Canadian sailor poses aboard U-889 with the Royal Canadian Navy's White Ensign. Although spotted by a Canadian aircraft and intercepted by Canadian ships on 10 May, poor weather delayed U-889's official surrender until the 13th, when the submarine arrived at Shelburne, Nova Scotia. As part of the surrender, Canadian sailors hoisted the White Ensign on the U-Boat's flagstaff. The sailor wears the insignia of the naval police, including a white cuff with "NP" and white gaiters covering his ankles. His holstered pistol is attached to a lanyard that passes around his neck. CWM 20070014-017
(U889-08) Two Canadians, one armed with a pistol, stand inside U-889's control room following the submarine's surrender in May 1945. The control room was the submarine's nerve centre. The helmsman's controls can be seen on the right: a large compass mounted to the right of the watertight door, with the buttons to electrically control the U-Boat's rudder just visible below it. Directly above the compass is an engine room telegraph for controlling the speed of the submarine's diesel engines. Part of the commanding officer's quarters are visible through the watertight door (centre). CWM 20070014-018
George Metcalf Archival Collection
Courtesy of the Canadian War Museum
---
(U889-09) Surrender of the German submarine U-889 and hoisting of the British ensign 12 miles off Shelburne, NS, May 13, 1945. Photographed by the Royal Canadian Navy (MS-2-202 Box 23, Folder 12, photograph 1571). Source: Dalhousie Library
(U889-10) Colourized photo of the surrender of the German submarine U-889 off Shelburne, Nova Scotia, May 13, 1945
(U889-11) Kapitńnleutnant Friedrich Braeucker, C.O. of U-889 on the bridge at Shelburne, Nova Scotia, May 13, 1945. Source: Uboatarchive.net
(U889-12) Surrender of U-889. Photo taken from HMCS OSHAWA J330 // From the collection of Robert Burns // Courtesy of Robert Burns (Jr)
(U889-13) The surrender of U-889 - ML Q117 in the background. RCN photo. Neg # A-1416 // From the collection of H.W. Patterson // Courtesy of Steve Patterson
(U889-14 - U889-15) The surrender of U-889 // From the collection of John C. Orr, HMCS Saskatoon K158 // Courtesy of John P. Orr
(U889-16) HMCS U-889 coming alongside HMCS JOLIETTE K418 // From the collection of Patrick Casey // Courtesy of Patricia Pollock
(U889-17) U-889 - location unknown - possibly NAD Jetty in Dartmouth // From the collection of H.S. (Tim) Lee // Courtesy of Ryan Lee
(U889-18) U-889 secured alongside a unknown frigate - location possibly Halifax // From the collection of H.S. (Tim) Lee // Courtesy of Ryan Lee
(U889-20) Either U-190 or U-889 - location Halifax // From the collection of H.S. (Tim) Lee // Courtesy of Ryan Lee
(U889-21) U-889 arriving in Lunenburg, NS - May 1945 // Courtesy of Steve Rafuse
(U889-22) U-889 arriving in Lunenburg, NS - May 1945 // Courtesy of Steve Rafuse
(U889-23) German U-boat U-889 surrendering off the coast of Nova Scotia // From the collection of William (Wink) Leworthy, RCAF
(U889-24) German U-boat U-889 surrendering off the coast of Nova Scotia // From the collection of William (Wink) Leworthy, RCAF
(U889-25) Surrendered U-889 being inspected by HC25 prior to being allowed to pass the anti-submarine boom at Shelburne, NS // William (Wink) Leworthy, RCAF
---
(FM443-FM445) HMCS U-889 arrives in Halifax, passing by HMCS STANDARD COASTER
(FM446) HMCS U-889 tied up alongside HMCS FORT FRANCES J396 with HMCS STANDARD COASTER (foreground) approaching HMCS U-889 to secure alongside
(FM447) Bow of HMCS U-889 - photo taken from her conning tower
(FM448) HMCS U-889
(FM449) Taylor, Ross, Vincent, Gaumont, Pastorius and Smith on HMCS U-889
(FM450) Taylor, Gaumont, Ross and Franšois Messier on HMCS U-889
(FM452) Ross, Franšois Messier and Gaumont on HMCS U-889
(FM453) Unknown officer and Ross on HMCS U-889
(FM453) Gaumont, Franšois Messier, Ross and Taylor (with camera) on HMCS U-889
(FM454) Crew of HMCS FORT FRANCES on HMCS U-889
(FM455) Gaumont (left) and Franšois Messier on the casing of HMCS U-889
(FM456) Gaumont (left) and Taylor on the casing of HMCS U-889
(FM457) Crew of HMCS STANDARD COASTER looking down at HMCS U-889 - Franšois Messier looking up at the camera
(FM935a-FM935b) Article on the surrender of U-889
(FM936) Article/photos on the surrender of U-889
(FM937) Article on U-889 being given to the United States
From the collection of Franšois Messier, AB, RCNVR
Courtesy of Denis Messier
---