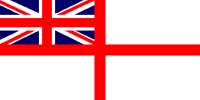 For Posterity's Sake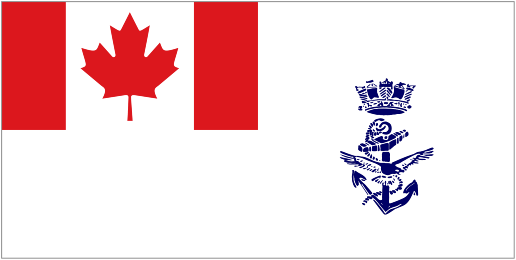 A Royal Canadian Navy Historical Project
HMCS ST JOHN'S 340
AVANCEZ

ADVANCE

HMCS St John's 340 at Gdynia Harbour, Poland, 27 May 2007

Source: Konflikty.pl Photographer/Author: Łukasz Golowanow & Maciek Hypś, Konflikty

Battle honours and awards: Arabian Sea
Laid down: 24 Aug 1994

Floated up: 26 Aug 1995

Commissioned: 24 Jun 1996

Paid off:
St. John's was floated up on 26 Aug 1995. The first to be named for Newfoundland's capital city, she was commissioned there on 24 Jun 1996. She joined SNFL on 7 August 1997 at Norfolk, Va., returning home on 18 Dec 1997. She took part in NATO Exercise Strong Resolve in Norwegian waters in the early spring of 1998, and that fall joined Standing Naval Force Mediterranean (SNFM), returning to Halifax on 15 Dec 1998. On 23 Mar 1999, St. John's and three consorts sailed south for a month's training. The following spring found her in the Caribbean area yet again, making courtesy visits and taking part in the international Exercise Unitas. She sailed on 01 May 2002 to join in Operation Apollo.
St. John's also has a history of supporting local charities and charities in Newfoundland and Labrador. Originating the "Run the Rock" in 1996, members of the ship's company have raised C$520,000 for the Children's Wish Foundation of Newfoundland in their annual relay across Newfoundland. In the Run the Rock 2013 fundraiser, crew members raised $75,717.20, the most successful year in the events history. HMCS St. John's also supports the Janeway Children's Hospital Foundation in St. John's, Newfoundland.
Commanding Officers

Cdr R.S. Edwards - 12 Dec 1995 - 07 Jul 1997

Cdr R. Davidson - 07 Jul 1997 - 15 Jan 1999

Cdr C.L. Mofford - 15 Jan 1999 - 24 Jun 2000

Cdr M.G. Langford - 24 Jun 2000 - 07 Dec 2001

Cdr B. Ryan - 07 Dec 2001 - 14 Jul 2003

Cdr M.A.G. Norman - 14 Jul 2003 - 17 Oct 2003

Cdr I. A. Paterson - 17 Oct 2003 - 19 Jun 2004

Cdr E.P. Deslauriers - 19 Jun 2004 - 03 Jan 2007

Cdr B.W. Santapia - 03 Jan 2007 - 11 Jul 2008

Cdr B.A. Costello - 11 Jul 2008 - 06 Jun 2009

Cdr R.J. Clark - 06 Jun 2009 - 21 Dec 2010

Cdr J. Clark - 21 Dec 2010 - 27 Jun 2012

Cdr D. Campbell - 27 Jun 2012 -
In memory of those who have crossed the bar

They shall not be forgotten

A-B

Bedard, Jacques

____-____

G-H

1957-2004

M-N

1972-2006

O-P

1984-2006

Q-R

1960-2015

U-V

Vincent, Patrice

____-2014

W-X

1980-2014
Former Crew Members

Cooper, Todd W., PO2 - 2008-2010 / PO1 - 2010-2011

Jobin, OS, Nav Comm

Morisette, PO2, Nav Comm

O'Toole, Erin, AirNav Seaking

Pearson, Loren

Weir, Garry, PO1, NRAD Op 274, POTEL, 1995-1996, Commissioning crew
Links
HMCS St. John's - Commissioning Book
Ship's company photos for HMCS St John's
Ship's company photos for HMCS St John's OP APOLLO 2002