---
HMCS RACCOON S14
Armed Yacht
---
HMCS RACCOON S14
Source: Canadian War Museum George Metcalf Archival Collection
CWM 20070195-008b_front
Courtesy of the Canadian War Museum
---
Built: 1931

Acquired by RCN: Mar 1940

Commissioned: 31 Dec 1940

Fate: Sunk on 07 Sep 1942
Originally the yacht Halonia, built in 1931 for Charles A. Thorne of Chicago, she was acquired by the RCN in Mar 1940 , converted to an armed yacht and commissioned as HMCS RACCOON.
On 20 Mar 1942, RACCOON sailed from Halifax as convoy escort to St. John's, Nfld arriving at St. John's on 26 Mar 1942. She departed St. John's on31 Mar 1942 as convoy escort to Halifax, arriving at Halifaxon 07 Apr 1942.
From 07 Apr to 12 May 1942 she served on Local Escort duty from Halifax to Sydney, NS and from Halifax to Shelburne, NS.
From 12 May 1942 onward she was part of the Sydney and Gulf Escort Force.
She was assigned to HMCS FORT RAMSAY near Gaspé, Quebec on 25 May 1942 to patrol and escort convoys in the river and Gulf of St. Lawrence.
During the night of 06-07 Sep 1942, U-165 attacked Convoy QS-33, escorted by the armed yacht HMCS RACCOON. Some time later, the ship set out in search of the submarine, when she was hit and sunk by two torpedoes from U-165. All 37 hands were lost.
---
---
Commanding Officers
LCdr John Lewis Diver, RCNR - 17 May 1940 - 17 Oct 1940

Lt F. Roberts, RCNR - 18 Oct 1940 - 16 Apr 1941

Lt Norman Garfield Bennett, RCNR - 17 Apr 1941 - 22 Jul 1941

Lt Douglas Wharrie Main, RCNR - 23 Jul 1941 - 16 Nov 1941

Lt A.H. Cassivi, RCNR - 17 Nov 1941 - 04 Dec 1941

LCdr John Norman Smith, RCNR - 05 Dec 1941 - 07 Sep 1942
---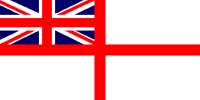 In memory of those who made the ultimate sacrifice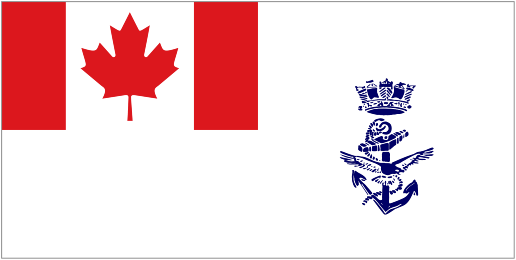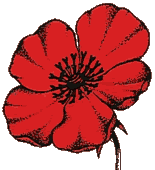 Lest We Forget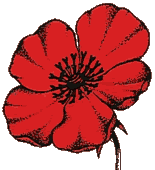 M.M., RCNR

MPK - 07 Sep 1942

MM, RCNR

MPK - 07 Sep 1942

Stwd, RCNVR

MPK - 07 Sep 1942

Tel, RCNVR

MPK - 07 Sep 1942

AB, RCNVR

MPK - 07 Sep 1942

LS, RCNR

MPK - 07 Sep 1942

AB, RCNR

MPK - 07 Sep 1942

AB, RCNVR

MPK - 07 Sep 1942

Lt, RCNVR

MPK - 07 Sep 1942

L/Sto (M), RCNVR

MPK - 07 Sep 1942

OS LR3, RCNVR

MPK - 07 Sep 1942

Chief MM 2c, RCNVR

MPK - 07 Sep 1942

MM, RCNVR

MPK - 07 Sep 1942

Tel, RCNVR

MPK - 07 Sep 1942

OS, RCNVR

MPK - 07 Sep 1942

Cook, RCNVR

MPK - 07 Sep 1942

Sig, RCNVR

MPK - 07 Sep 1942

AB, RCNVR

MPK - 07 Sep 1942

Sto 1c (M), RCNVR

MPK - 07 Sep 19422

LS ST, RCNR

MPK - 07 Sep 1942

O/Sig, RCNVR

MPK - 07 Sep 1942

AB A/SD, RCNVR

MPK - 07 Sep 1942

OS, RCNVR

MPK - 07 Sep 1942

SLt, RCNVR

MPK - 07 Sep 1942

AB, RCNVR

MPK - 07 Sep 1942

AB, RCNVR

MPK - 07 Sep 1942

L/Sto, RCNVR

MPK - 07 Sep 1942

OS, RCNVR

MPK - 07 Sep 1942

AB, RCNVR

MPK - 07 Sep 1942

Sto 2c, RCNVR

MPK - 07 Sep 1942

Supply Ass't, RCNVR

MPK - 07 Sep 1942

LCdr, RCNR

MPK - 07 Sep 1942

AB A/ST, RCNVR

MPK - 07 Sep 1942

Tel, RCNVR

MPK - 07 Sep 1942

OS, RCNVR

MPK - 07 Sep 1942

SLt, RCNVR

MPK - 07 Sep 1942

O/Sig, RCNVR

MPK - 07 Sep 1942
---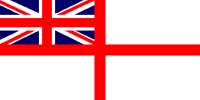 In memory of those who have crossed the bar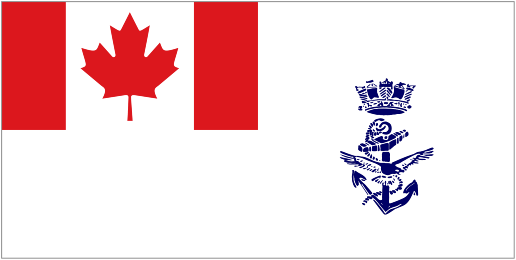 They shall not be forgotten
---
Former Crew Members
Fowlow, Arthur, Ch/Skpr, RCNR - Jan 1941
Langille, James Hope, Mate, RCNR - 17 May 1940
MacMillan, Walter Angus, A/Mate, RCNR - Jan 1941
---
Photos and Documents
Article on the Yacht Halonia

The Toronto Star Sep 1942

HMCS RACCOON S14

Original source unknown

Courtesy of Erling Baldorf

HMCS RACCOON S14

DND/RCN photo Neg # 2784

Courtesy of Erling Baldorf

Newspaper article on the loss of HMCS RACCOON

Courtesy of Murt Howell

Her Guns Were Blazing As RACCOON Went Down

Newspaper Article from the Toronto Daily Star, 05 Oct 1942

Courtesy of Murt Howell

Newspaper article on the finding of the body of Slt. Russell McConnell

Toronto Daily Star, 10 Oct 1942

Courtesy of Murt Howell

These Toronto Sailors Are Reported Missing After Sub Attack On RACCOON

Toronto Daily Star, 15 Sep 1942

Courtesy of Murt Howell

Casualty List Released As Patrol Boat Is Sunk

Toronto Daily Star, 15 Sep 1942

Courtesy of Murt Howell

---

Newspaper article on the convoy battle in which HMCS RACCOON was lost

Toronto Daily Star, Sept. 15, 1942

Courtesy of Murt Howell

RACCOON 8th Navy Loss For Dominion This War

Toronto Daily Star, 15 Sep 1942

Courtesy of Murt Howell

Newspaper article on LCdr John N. Smith, Commanding Officer of HMCS RACCOON when she was sunk

Toronto Daily Star, 16 Sep 1942

Courtesy of Murt Howell

Newspaper clipping of Michael Sweeney (on left in photo) who was lost on HMCS RACCOON and his brother Daniel who became a POW after the sinking of HMCS Athabaskan G07

Article on the loss of HMCS RACCOON and Casualty List

From the collection of François Messier, AB, RCNVR

Courtesy of Denis Messier

Article on HMCS RACCOON Casualties

The Toronto Star sep 1942

Article on HMCS RACCOON Casualties
---