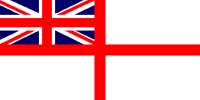 For Posterity's Sake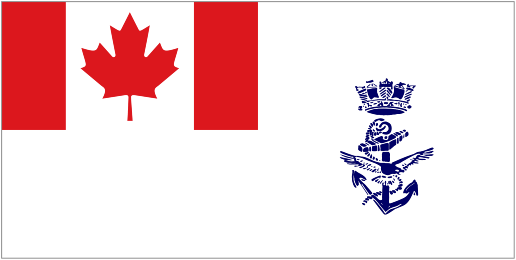 A Royal Canadian Navy Historical Project
HMCS OTTAWA 341
EGOR BEOFOR

OCEAN BEAVER

HMCS Ottawa 341 departs Pearl Harbour for Exercise RIMPAC 2008

Battle honours and awards: Atlantic 1939-45, Normandy 1944, English Channel 1944, Biscay 1944, Arabian Sea
Laid down: 29 Apr 1995

Floated up: 31 May 1996

Commissioned: 28 Sep 1996

Paid off:
Ottawa was floated up on 31 May 1996, and commissioned at Cornwall on 28 Sep 1996. On 16 Nov 1996, in company with the new MCDV Nanaimo, she left Halifax for Esquimalt, where the two are based. On 16 Jun 1998 Ottawa sailed to join the USS Abraham Lincoln Carrier Battle Group in the Arabian Gulf, enforcing the UN Trade embargo against Iraq. Although not the first assigned to such duties, Ottawa was the first Canadian warship to be completely integrated operationally into such a group. She returned to Esquimalt shortly before Christmas. Ottawa departed Esquimalt on 17 Feb 2002 to join Operation Apollo, Canada's contribution to the war on terrorism, returning on 17 Aug 2002. On 07 Aug 2003, while escorting HMCS Victoria some 200 nautical miles at sea in the Baja Peninsula, Mexico, HMCS Ottawa experienced a major fire in its engine room. The fire was extinguished after several hours and Ottawa was able to proceed under her own power afterward.
On 25 Aug 2016, HMCS Ottawa rescued the crew from a burning fishing vessel off the coast of Uclulet, BC.
Photos and Documents Commissioning Book
Diary entry of Sid Dobing leading up to the commissioning of HMCS Ottawa 341
Commanding Officers

Cdr J.C.G. Goulet - 06 Jan 1996 - Appointed CO designate

Cdr J.C.G. Goulet - 31 Jul 1996 - 21 Dec 1997

Cdr J.j.R.R. Bergeron - 21 Dec 1997 - 01 Jul 1999

Cdr N.S. Greenwood - 01 Jul 1999 - 21 Jun 2001

Cdr P.A. Hendry - 21 Jun 2001 -
In memory of those who have crossed the bar

They shall not be forgotten

C-D

____-2017

____-2014

G-H

1970-2010

M-N

____-2007

1950-2002

O-P

Penney, Carla

____-2016

S-T

____-2014

U-V

Vincent, Patrice

____-2014
Former Crew Members

Miniou, Scott, RP/NESOP

Pearson, Loren
Photos and Documents
Survivors of the sinking of HMCS Ottawa H60 and other past HMCS Ottawa crew members attended the commissioning of HMCS Ottawa 341 in Ottawa, Ont on 28 Sep 1996. The photos here are from the collection of Sid Dobing, a survivor of HMCS Ottawa H61, courtesy of his son, Brian Dobing.

Click here to read a portion of Sid's diary leading up to and including the commissioning of HMCS Ottawa 341

The ships' bells from Ottawa 229 and Ottawa 341 on display

The ship's bells on display

Ottawa Mayor Jacquelin Holzman proclaiming Freedom of the City to the crew of HMCS Ottawa 341

Ottawa City Hall

Navy Band starts off the Freedom of the City March

Ship's company formed up for Freedom of the City March

The Freedom of the City March, led by Cdr Goulet

HMCS Ottawa H60 survivors, led by Al Underhill, followed by former crew members of HMCS Ottawa H31 make their march past

HMCS Ottawa H60 survivors - eyes right salute at City Hall

Al Underhill and Doug Reeves

Roe Skillen, Sid Dobing, Al Underhill Doug Reeves, Eric Douglas, Alex Fraser, George Johnson - (at rear) Michael Barriault, Ken Carll, unknown at the Ramada Inn, Cornwall, Ont

Roe Skillen*, Sid Dobing*, Al Underhill*, Ernie Hawman, George Johnson*, Michael Barriault*, Alex Fraser*, Doug Reeves*, Ken Carll at the Ramada Inn, Cornwall, Ont (* indicates Ottawa H60 survivor)

Al Underhill, Sid Dobing, Steve Logos, Alex Fraser at the Ramada Inn, Cornwall, Ont

Ottawa City Hall

Display at commissioning ceremony

Steve Logos making a presentation to MS Minveille on board HMCS Ottawa, 26 Sep 1996

Gen Hawman, Sid Dobing, Bonney Dobing, Dundas Room, 24 Sep 1996

H60 survivors and former crew members at the Naval Club, Cornwall, Ont.

H60 survivors and former crew members at the Naval Club, Cornwall, Ont.

H60 survivors and former crew members at the Naval Club, Cornwall, Ont.

Bonney and Sid Dobing and Ed Fox of Toronto. Ed was also a H60 survivor

Foreground seated Ernie Hawman, Alex Fraser; foreground standing Bob Taylor; background Sid Dobing, George Beveridge

HMCS Ottawa H60 reunion card for Sid Dobing (the reunion ID card has his a typo in his surname)

HMCS Ottawa 341 Welcome Aboard pamphlet

Courtesy of Tony Specht

Chief Petty Officer 2nd Class Sidney Rolland Allen Smith, M.S.C., C.D., Victoria, B.C.

Meritorious Service Cross (Military Division)

On August 7, 2003, while escorting HMCS Victoria some 200 nautical miles at sea in the Baja Peninsula, Mexico, HMCS Ottawa experienced a major fire in its engine room. For several hours, in extreme temperatures and with limited visibility, CPO2 Smith personally led and directed the efforts of 20 firefighters, ensuring their safety and welfare and the preservation of vital engineering equipment. CPO2 Smith's leadership and calm decision-making in extreme conditions were instrumental in the favorable conclusion of a life-threatening situation. Thanks to his personal efforts, HMCS Ottawa was underway again in a normal engineering mode within two hours.

HMCS Ottawa 341 departing Esquimalt, BC on 17 Feb 2002 to join OP APOLLO

Note the Griffon badge mounted on the side of the bridge in photo 2. In photo 3, Ottawa's call sign CGAL is painted on the side of the house just aft the bridge wing.

HMCS Ottawa 341 rescues crew from burning fishing vessel - 25 Aug 2016

On 25 Aug 2016, off the coast of Ucluelet, BC HMCS Ottawa rescued crew members from a burning boat. A mayday call went out around 9:30 Thursday night from a 40 foot fishing boat, which was pulling a disabled fishing boat about 13 nautical miles off the west coast of Vancouver Island. The joint rescue coordination centre sent out a call and HMCS Ottawa was the closest vessel. They got to the scene in just 20 minutes and rescued two people off the stern of the burning boat.They were taken to Ucluelet and a coast guard vessel took over the two fishing boats.

Source: CHEK news

Hands to Bathe!

On July 23, 2017, HMCS Ottawa conducted a swim exercise in the middle of the Pacific Ocean. The ship's company 'jumped' at the opportunity to swim in water that was over 6000 metres deep. The weather and waves were perfect and the crewmembers of HMCS Ottawa had both a good workout and a good time.

Crown copyright © 2017

HMCS Ottawa 341's Battle Honours board - 2017

Courtesy of Stan Budden

Twilight over CFB Esquimalt

HMCS Ottawa with HMCS Winnipeg astern

Courtesy of / © Gary Woodburn 2018