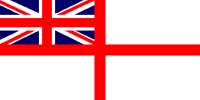 For Posterity's Sake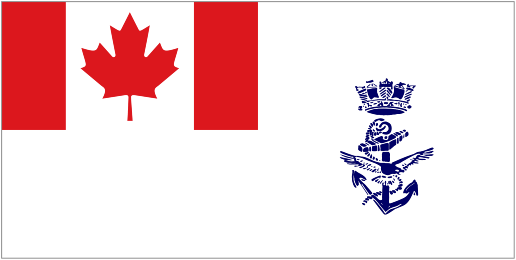 A Royal Canadian Navy Historical Project
---
HMCS LUNENBURG K151
Flower Class Corvette
---
| | |
| --- | --- |
| | HMCS Lunenburg K151 |
Laid down: 28 Sep 1940

Launched: 10 Jul 1941

Commissioned: 04 Dec 1941

Paid off: 23 Jul 1945

Fate: Sold to Steel Co. of Canada, Hamilton, Ont., in Jun 1946 and broken up in the same year.
Launched on 10 Jul 1941 at Lauzon, Que., she was commissioned on 04 Dec 1941, at Quebec City. She arrived at Halifax on 13 Dec 1941 and after working up did escort duty between Halifax and St. John's. In Jul 1942, she was transferred to Halifax Force as escort to Quebec City-Hamilton Inlet (Labrador) convoys. Lunenburg arrived at Sydney on 31 Aug 1942 to join Gulf Escort Force, but two weeks later was detached for Operation "Torch" duties. Arriving at Londonderry on 27 Sep 1942, she proceeded to Liverpool for extra A/A armament and in Nov 1942 began a four-month stint escorting convoys between the U.K. and the Mediterranean. At the end of Mar 1943, she returned to Liverpool for a major refit, including fo'c's'le extension, completing on 17 Aug 1943. After a brief sojourn in Canadian waters she was assigned to EG 6, Western Approaches Command, arriving at Plymouth late in Nov 1943. For the next five months she operated in support of convoys between the U.K. and Gibraltar, and between Londonderry and other U.K. ports, as well as patrolling the Northwestern Approaches from her Londonderry base. On 11 Jan 1944, while so employed, she was attacked by U-953 (Oblt Karl-Heinz Marbach) 50N-18W but was not hit. When the group's corvettes were replaced with frigates in Apr 1944, Lunenburg went to Western Approaches Command Greenock, to be based at Portsmouth for invasion duties. For the next five months she was employed primarily in the English Channel. She left Londonderry on 23 Sep 1944 for refit begun at Saint John, N.B., but completed at Halifax in mid-Jan 1945. Following work-ups in Bermuda she returned to the U.K. via the Azores, to serve with Plymouth Command until the end of the war. In May 1945, she visited St. Helier during the re-occupation of the Channel Islands. She left Greenock in mid-Jun 1945 for Halifax, was paid off at Sorel on 23 Jul 1945, and broken up at Hamilton in 1946.
---
Photos and Documents Ship's company photos The Ship's Bell
---
Commanding Officers
Lt W.E. Harrison, RCNR - 04 Dec 1941 - 13 Oct 1943

Lt David Lloyd Miller, DSC, RCNVR - 14 Oct 1943 - 19 Jul 1944

Lt Douglas Haig Smith, RCNVR - 20 Jul 1944 - 22 Dec 1944

Lt Woodburn Stratford Thomson, RCNVR - 23 Dec 1944 - 23 Jul 1945
---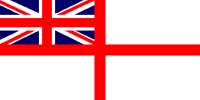 In memory of those who made the ultimate sacrifice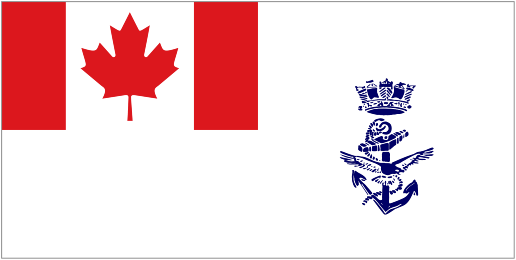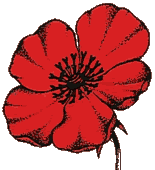 Lest We Forget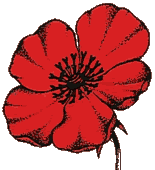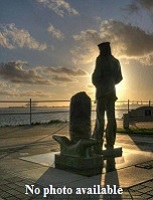 DANIELS, Michael George
AB, V/46624, RCNVR
died - 10 Dec 1944
---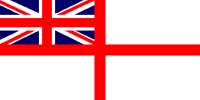 In memory of those who have crossed the bar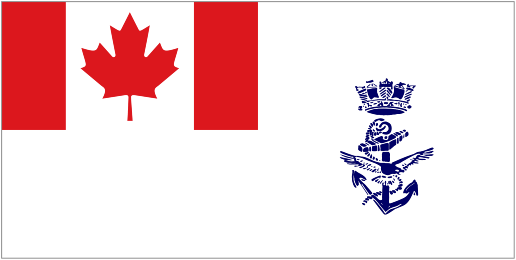 They shall not be forgotten
---
Former Crew Members
Andriaschuk, Michael, Tel - 1945 (of Winnipeg, MB)

Beaudon, Rene Albert (of Cornwall, ON)

Boles, Lloyd, Tel - 1945 (of Toronto, ON)

Clark, Donald William, Lt, RCNVR - 07 Apr 1944

Cock, Peter John Bligh, Lt, RCNVR - 05 Mar 1943

Dangerfield, Jack Wilbur, Slt, RCNVR - 01 Apr 1942

Hunter, William Robert, Slt, RCNVR - Jan 1942

Larsen, Torben Leif, Chief Engineering Officer

Lefebvre, Alfred, Sto - 1945 (of Toronto, ON)

MacDonald, Donald, AB

MacDonald, William, A/PO

Marshall, Fred, AB - 1945 (of Cobourg, ON)

Morrison, Finlay, Steward

Oliver, Edgar, AB - 1945

Pombo, Lou, Sto - 1945 (of New York, NY)

Ritchie, Arthur Dudley, Lt, RCNVR - 12 May 1942

Rossiter, Sidney, Steward

Watson, William Hanks, Lt, RCNVR - Jan 1945

Watt, Sidney, Sig - 1945
---
Photos and Documents
HMCS Lunenburg K151

Source: WarshipsWW2.eu

Sailors on HMCS Lunenburg K151

From the collection of Gordon Potts

Courtesy of Bob Potts

HMCS Lunenburg K151

From the collection of Vern Little

Courtesy of Don Little

Banquet for the crew of HMCS Lunenburg K151 prior to going to war at Lunenburg, NS

From the collection of Vern Little

Courtesy of Don Little

HMCS Lunenburg K151 shipmates

From the collection of Vern Little

Courtesy of Don Little

Vern Little (right) and Winger

From the collection of Vern Little

Courtesy of Don Little

Crew members of HMCS Lunenburg display war souvenirs they acquired from a trip ashore on the Channel Islands

Sto Alfred Lefebvre, AB Fred Marshall, Sig Sidney Watt, AB Edgar Olliver, Sto Lou Pombo, Tel Alen Luckraft, Tel Michael Andriaschuk and Tel Lloyd Boles

The Crow's Nest newspaper - Aug 1945

Photos on and from HMCS Lunenburg K151

(1) Radar and funnel of HMCS Lunenburg K151 (2) Fo'c's'le of HMCS Lunenburg K151 (3) Sun tanning on HMCS Lunenburg K151. Note the bugs bunny artwork (4) 2-pdr gun on HMCS Lunenburg K151 (5 & 6) Lt Thomson, Commanding Officer on HMCS Lunenburg K151 (7) Unknown officer on HMCS Lunenburg K151 (8) Len Hare on HMCS Lunenburg K151

(9 & 10) German minesweeper photo taken from HMCS Lunenburg K151 (11) Convoy tug in English channel passing very close to HMCS Lunenburg K151 (12) Len Hare (right) with shipmate sitting on boiler room air intake, HMCS Lunenburg K151 (13) unknown sailors on HMCS Lunenburg K151 (14) HMCS Lunenburg in the English Channel off Portland 10 Jun 1944 (15) Len Hare (left) and shipmate on 4-inch gun on HMCS Lunenburg K151 (16) Stokers Ay O'Connor and T.K. Lucas posing with Bugs Bunny on HMCS Lunenburg K151

(17) Bombed trawler (18) S.S. Cameronia (19) USS Spencer in the Irish Sea (20) British destroyer off Algiers (21) Troopship (22) USS Arkansas off Gibraltar (23) Empress of Bermude, HMS Malaya, RMS Orion (foreground) (24) HMCS Lunenburg off Labrador, 1942

(25) HMCS Lunenburg K151 (26) HMS Forester H74 (27 & 28) German Submarine Depot ship at St. John's, NFLD (29) Leonard Hare on HMCS Lunenburg K151 - 1942 (30)

From the collection of Leonard Hare

Courtesy of Debbie King

(RB01) Sailor in Truro. Ron Boyd front, 2nd from right (RB02) Sailors ashore - location unknown. Ron Boyd, standing, 3rd from right (RB03) Ron Boyd (on right) on HMCS LUNENBURG (RB04) Sailors on HMCS LUNENBURG'S gun deck. Ron Boyd on top of gun, 4th from left (RB05) Sailors on HMCS LUNENBURG posing with Bug Bunny

(RB06) unknown sailor on HMCS LUNENBURG (RB07) Two sailors sitting in an engine room air intake on HMCS LUNENBURG (RB08) HMCS CHILLIWACK K131 viewed in the pom-pom site of HMCS LUNENBURG (RB09) Sailors on HMCS LUNENBURG posing with NAZI flag they they acquired when HMCS LUNENBURG stopped at the Channel Island of St. Helier in May 1945 during the Allied re-occupation of the Channel Islands. Ron Boyd, 3rd from left with paper sticking out of his pocket.

From the collection of Ronald Irvine Boyd, SD, RCNVR

Courtesy of Rhonda Wilson

Newspaper articles on HMCS Lunenburg K151 visiting her namesake town - June 1945

From the collection of Leonard Hare

Courtesy of Debbie King

Cape Bretoners Back Home

Article from a Sydney, NS newspaper - 14 Jul 1945

Four Cape Bretoners back from overseas with souvenirs picked up on the Channel Islands.

Steward Finlay Morrison; AB Donald MacDonald, A/PO William MacDonald and Steward Sidney Rossiter

Newspaper article on HMCS Napanee and HMCS Lunenburg being towed to Sorel to be broken up

From the collection of Leonard Hare

Courtesy of Debbie King

HMCS LUNENBURG K151 Crew Reunions - 1985, 1991 and 1995

From the collection of Leonard Hare

Courtesy of Debbie King
---